Houseplants are a great way to bring the outdoors inside and make your home feel lively. Aside from looks, some popular houseplants even clean the air.
We receive a commission when you buy through affiliate links on this page.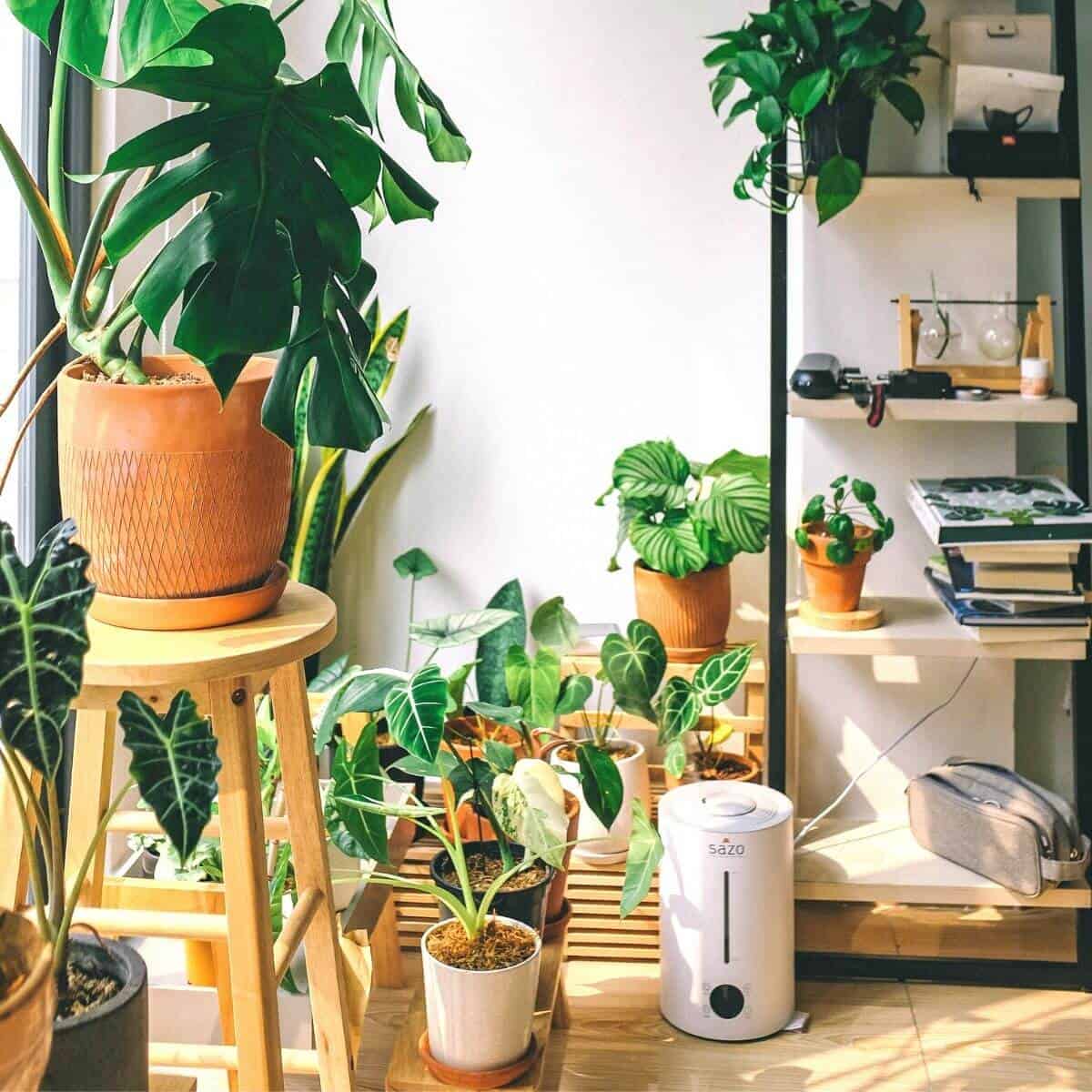 Benefits of indoor plants
Indoor plants not only look good, but they can also boost your mood and clean the air. You can place them in your bedroom, living room, or next to your coffee station.
Related: Best espresso machines for home baristas
The benefits of houseplants aren't new. In 1973, NASA scientists found that introducing plants into the space station cleaned most of the volatile organic compounds that were found in the air.
The following are additional benefits:
Boosts your mood.
Increase your concentration and productivity.
Reduces stress.
Practical and aesthetic.
25 popular houseplants
1. Snake Plant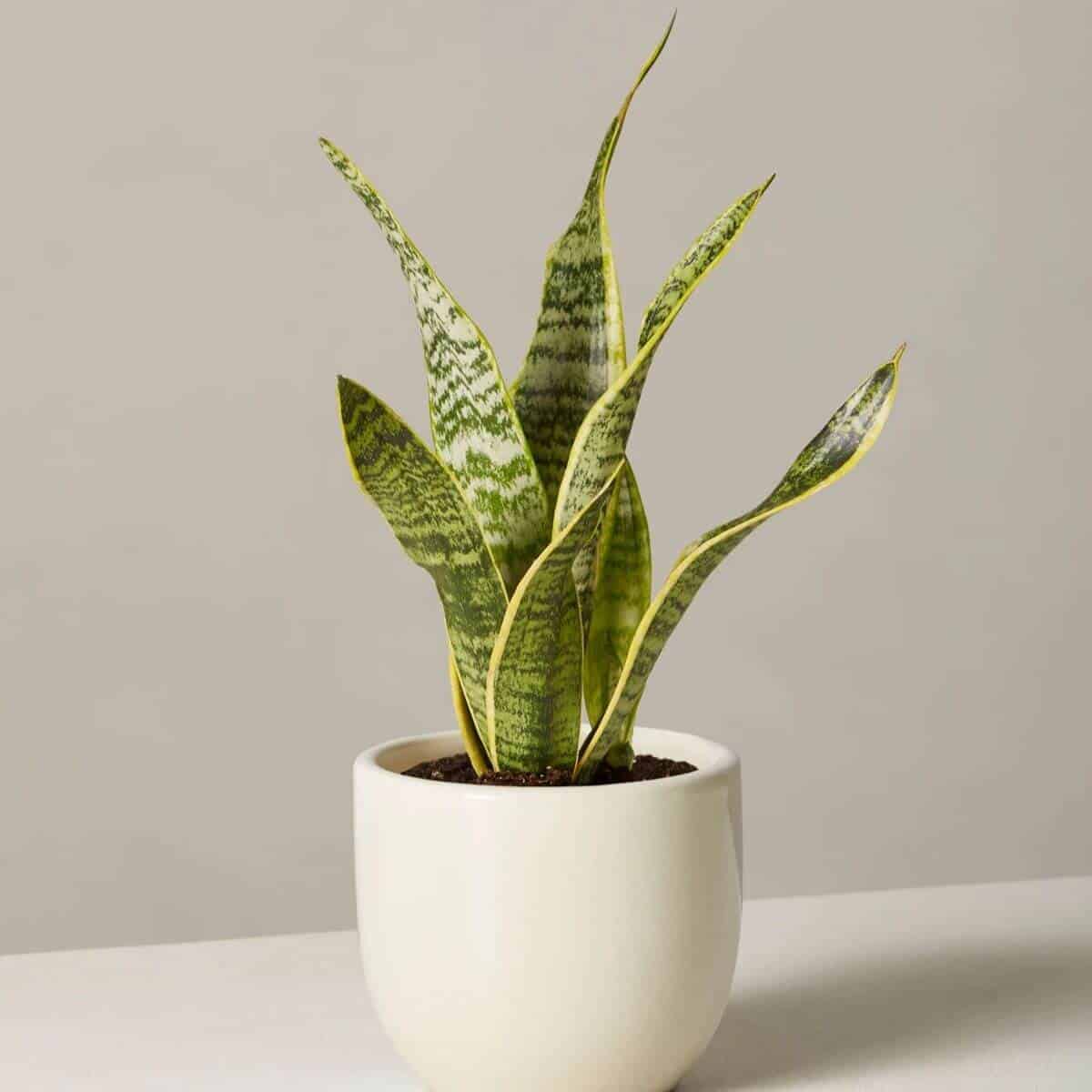 The snake plant is known for its air-purifying capabilities. It thrives in medium to bright indirect light, and its soil needs to dry completely between watering again.
2. Pothos
Pothos is one of the easiest plants to care for. Even if you forget to water it, the pothos will survive. It thrives in low to medium indirect light and likes to have its soil dried before getting more water.
3. ZZ Plant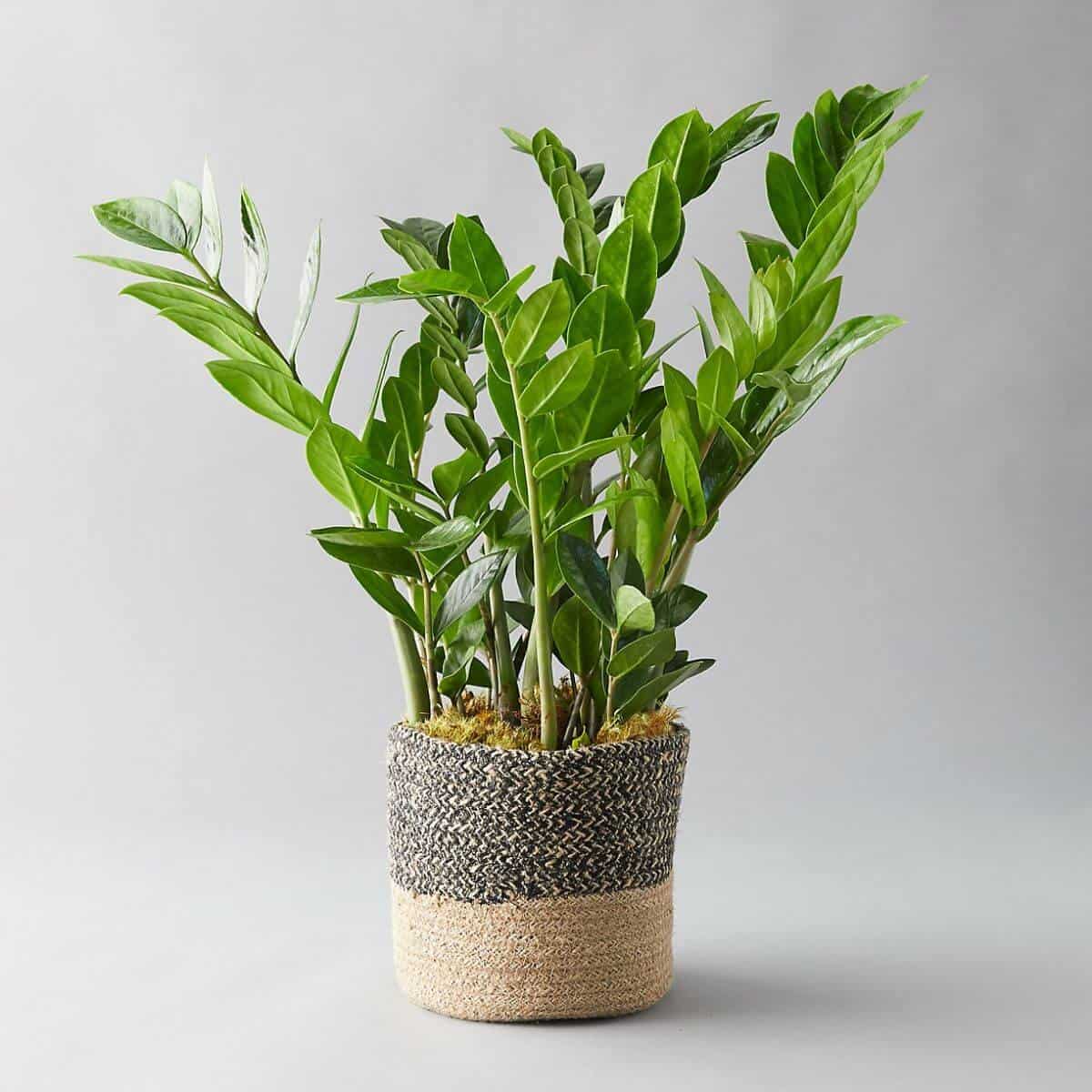 ZZ plants have been around for centuries and originated in Africa. It's a succulent that needs water every 2 weeks and does best away from direct sunlight.
4. Aloe Vera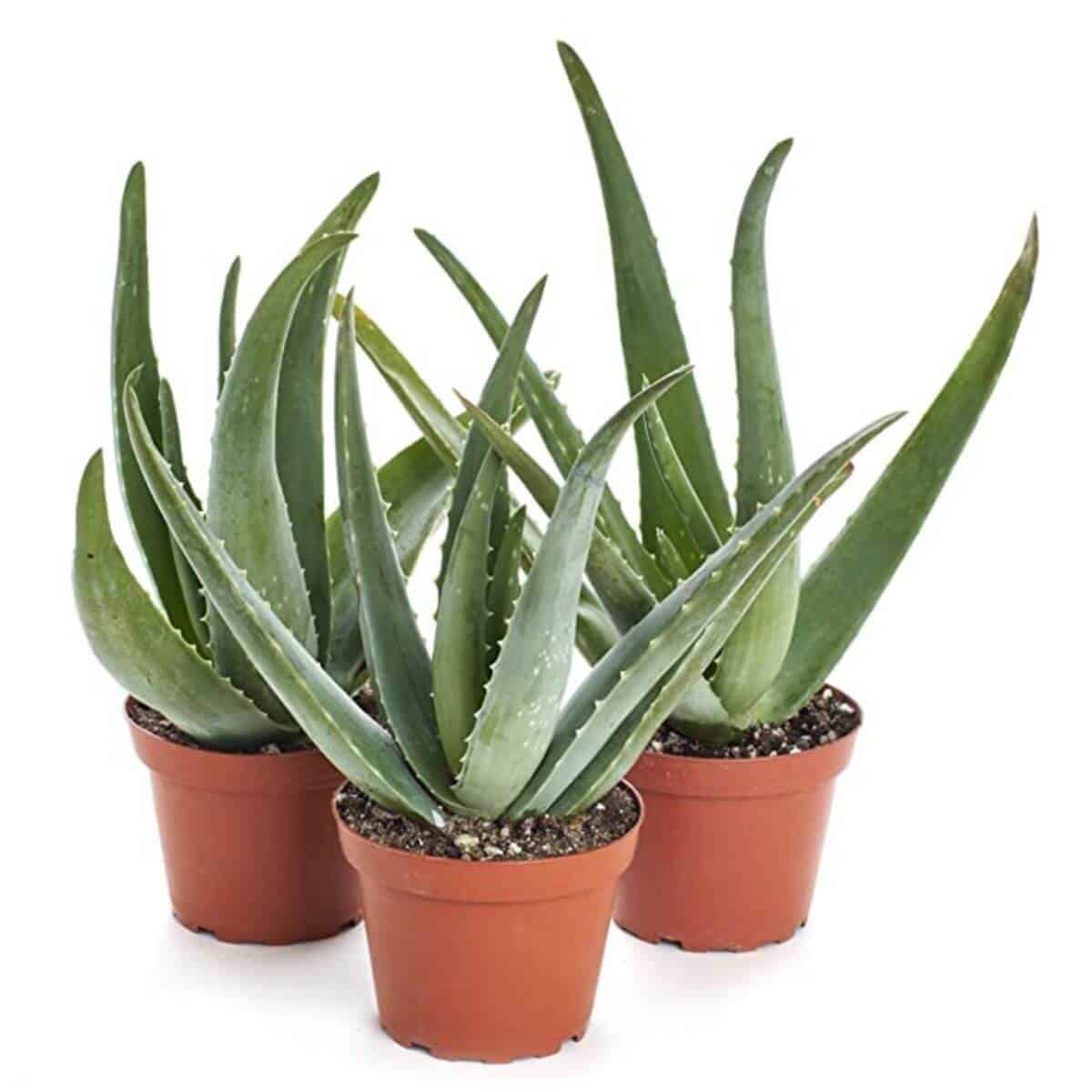 Aloe vera is an easy-going succulent that prefers bright sunlight. It requires watering every 2 weeks and the soil needs to dry completely before watering sessions.
5. Philodendron Green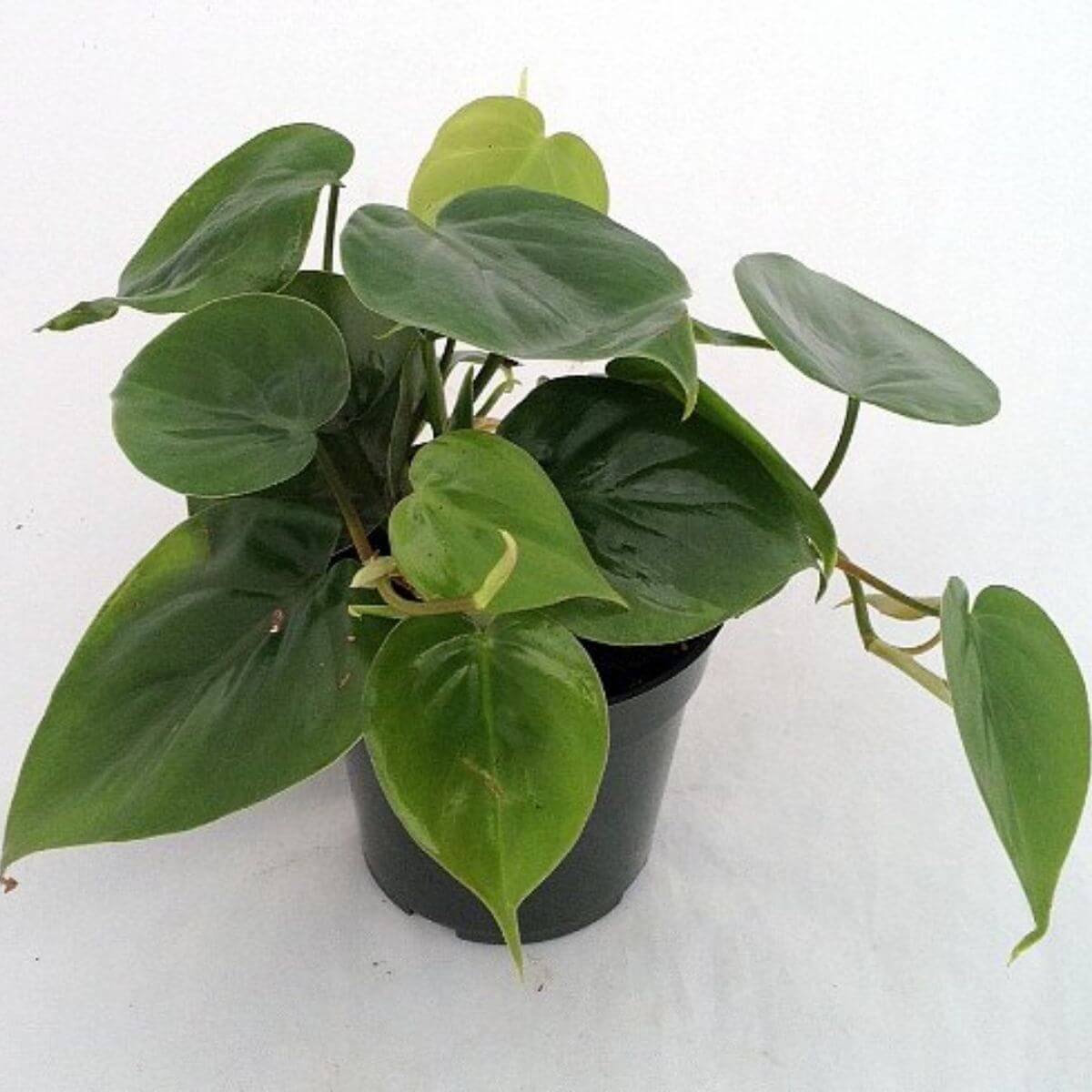 The philodendron green is a very popular houseplant due to its heart-shaped and vibrant leaves. It grows quickly and needs medium indirect light.
6. Peace Lily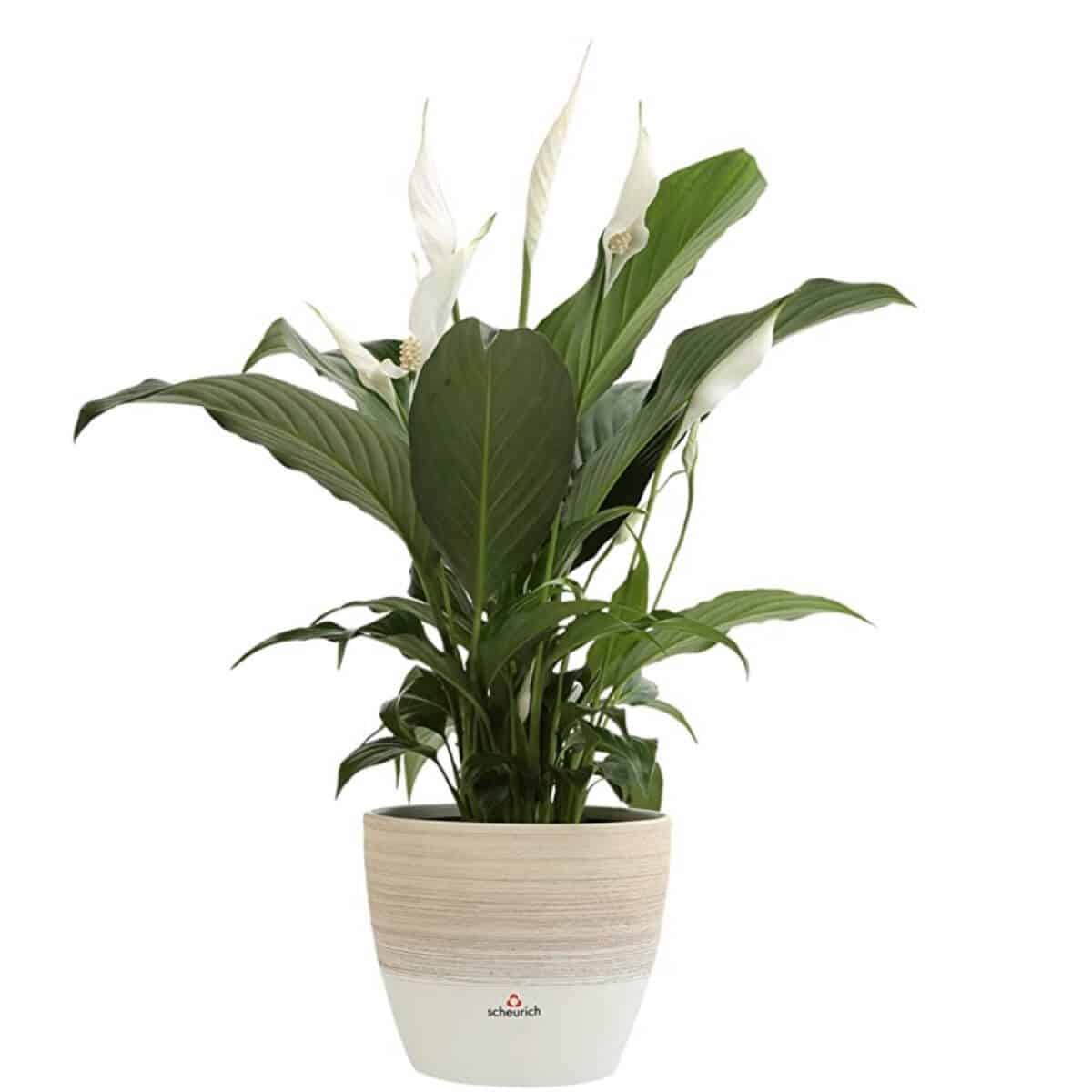 The peace lily is a low-maintenance plant that adapts to different locations quickly. They're commonly placed on the floor because they can grow up to 3 feet tall.
7. Rubber Tree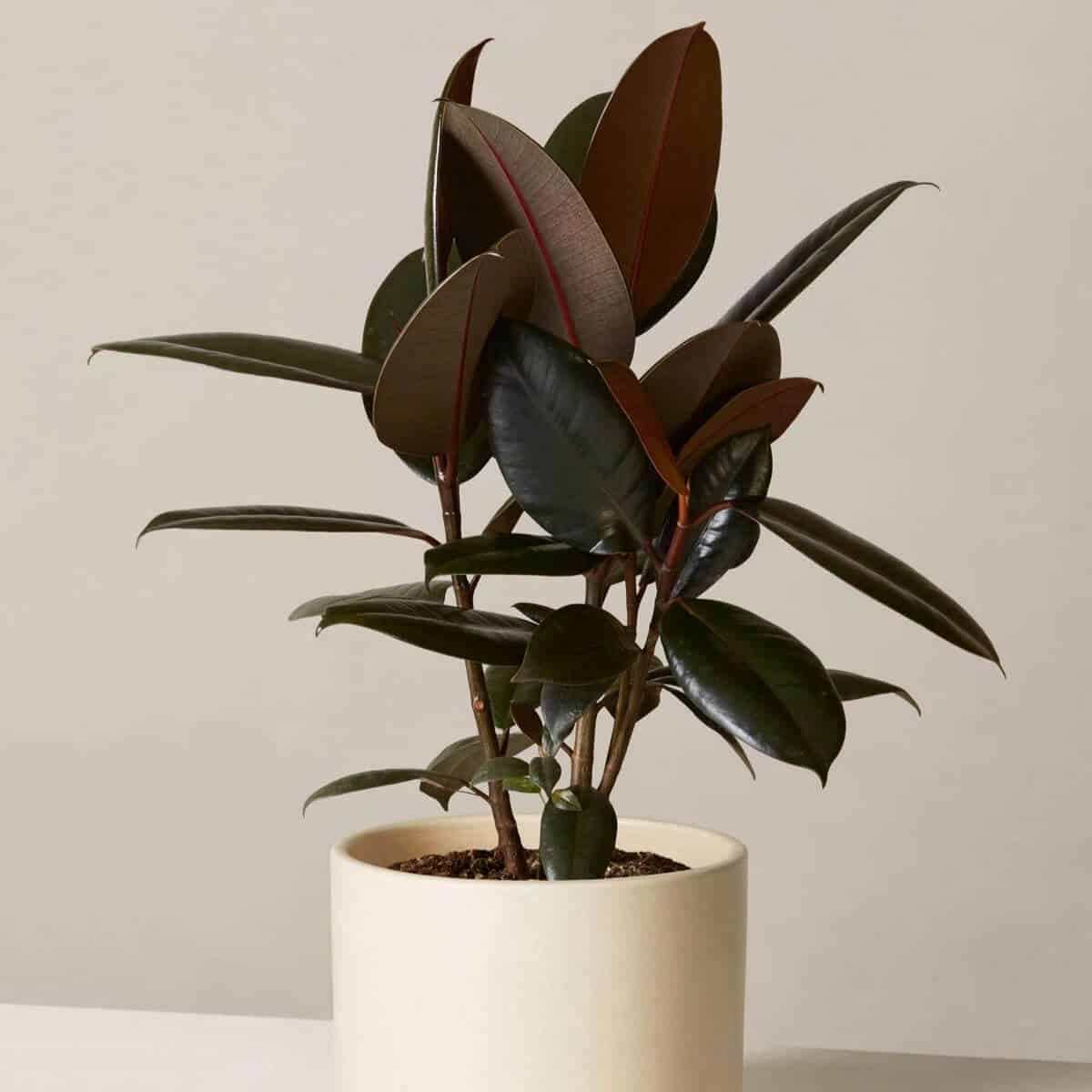 Ficus elastica, more commonly known as the rubber tree, is a plant that needs bright indirect light that's not too hot. They're great indoor trees and adapt best to the indoors when you get them while they're young.
8. Chinese Evergreen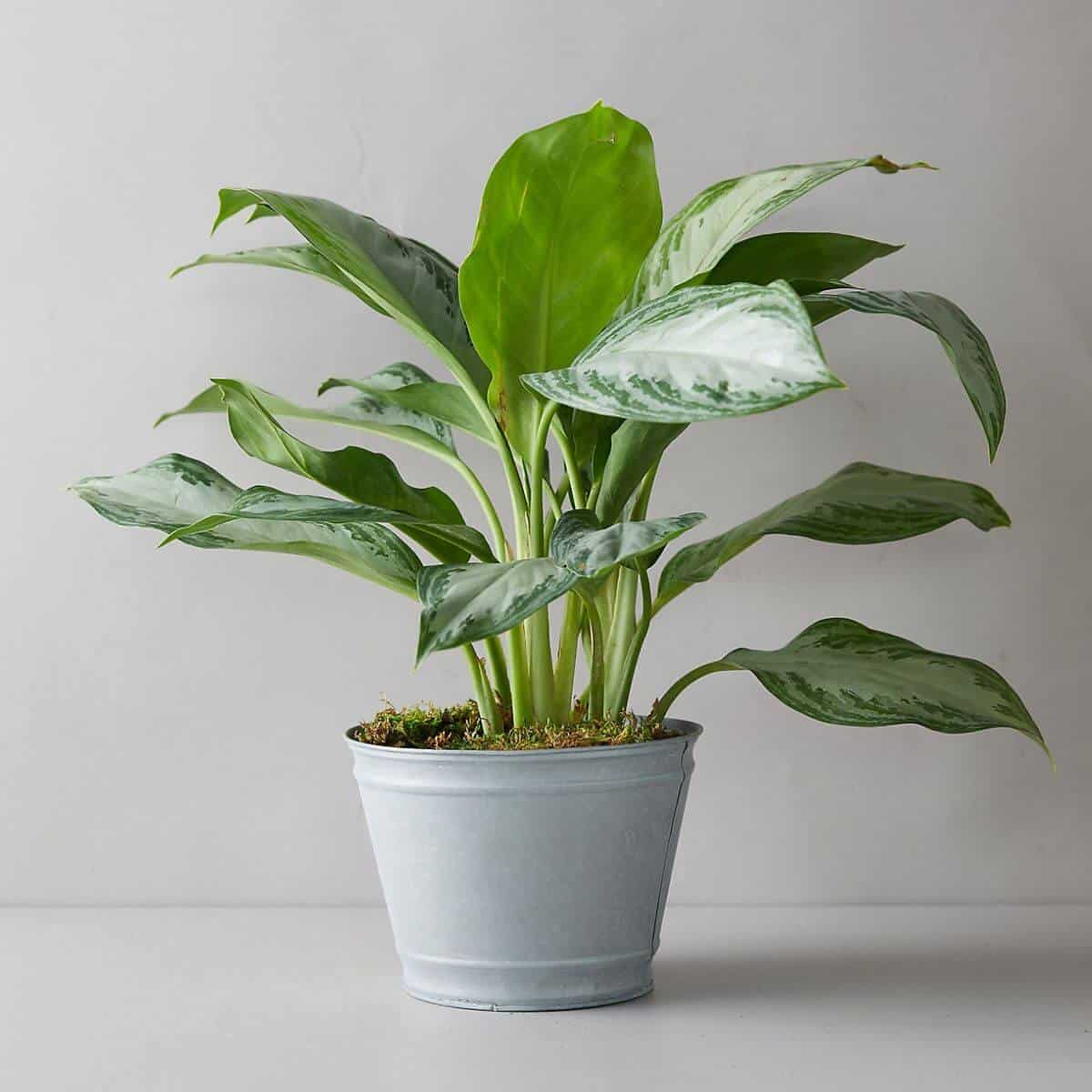 Chinese evergreen plants are tropical indoor plants and require a little more effort than others. They thrive in warmer temperatures, especially between 70 to 72 degrees Fahrenheit. It also loves low to medium indirect light.
9. Bird's Nest Fern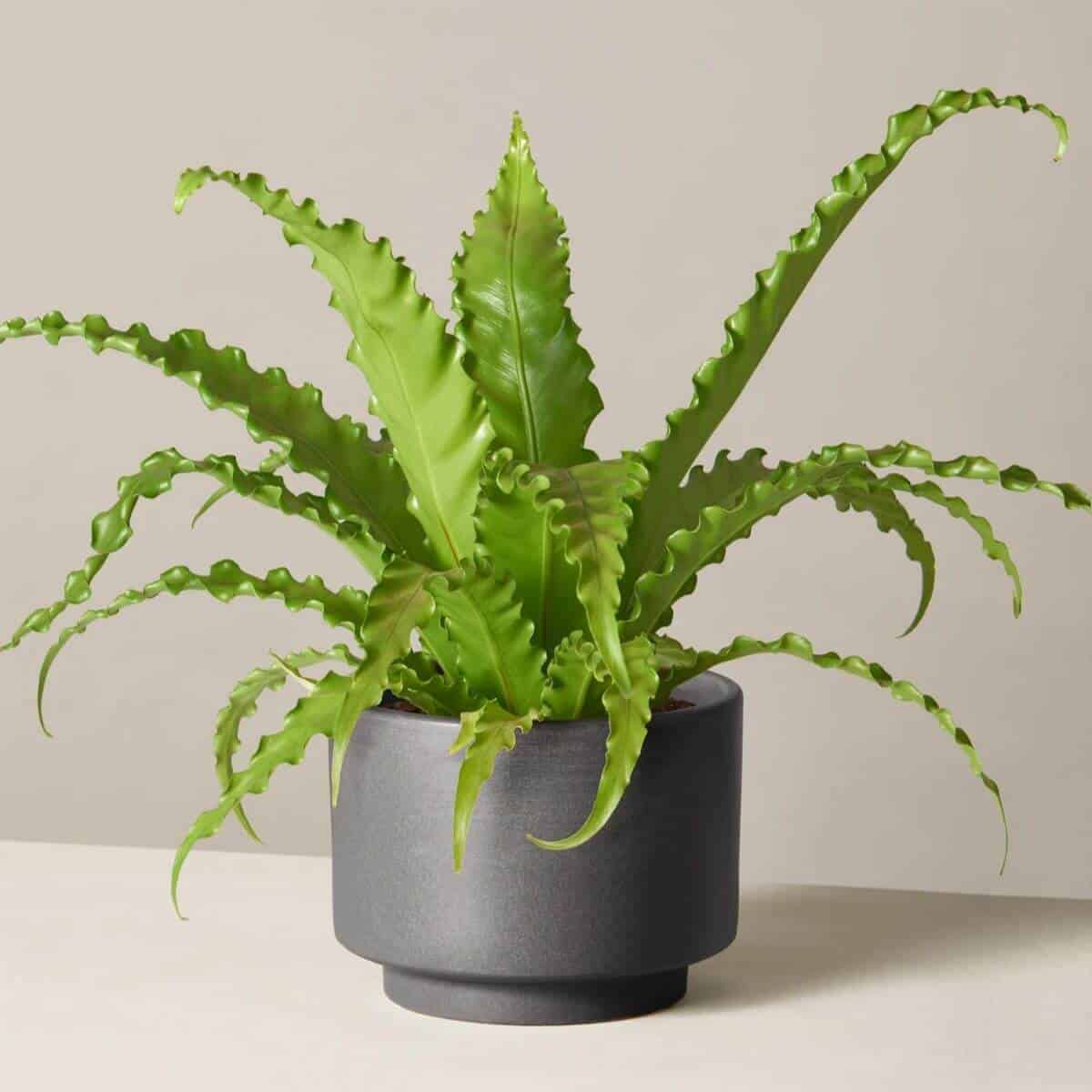 Bird's nest fern is another tropical indoor plant. It likes indirect light and can grow rapidly during the warmer months. They like their soil to remain moist but not soggy. The bonus is that it's a pet-friendly plant.
10. Monstera Deliciosa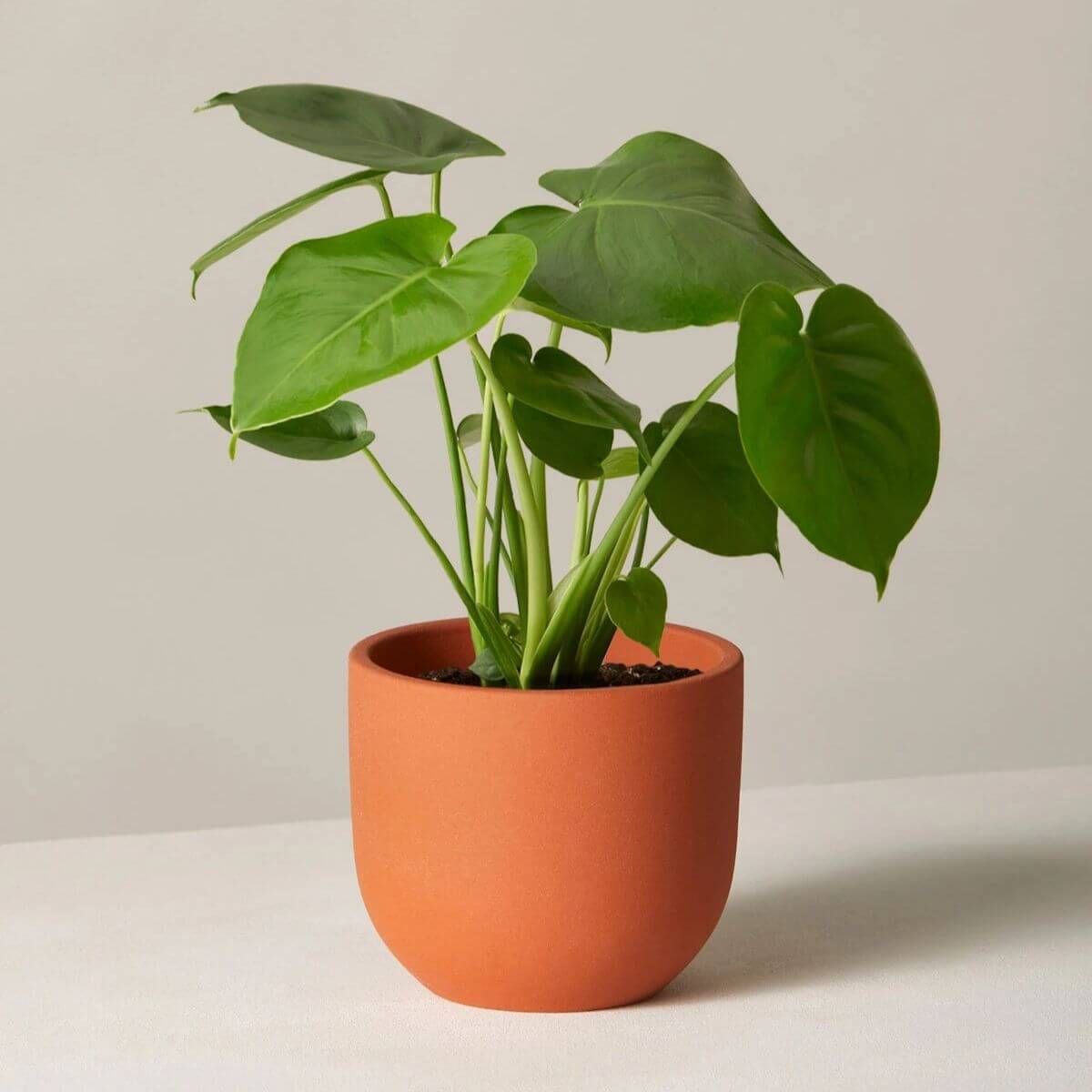 The monstera deliciosa is also known as the swiss cheese plant. It thrives in medium to bright indirect light and needs a lot of space to grow. In its natural habitat, the rainforest, the monstera grows up other plants and trees. Therefore, it could use a pole or stick to support it.
11. Dracaena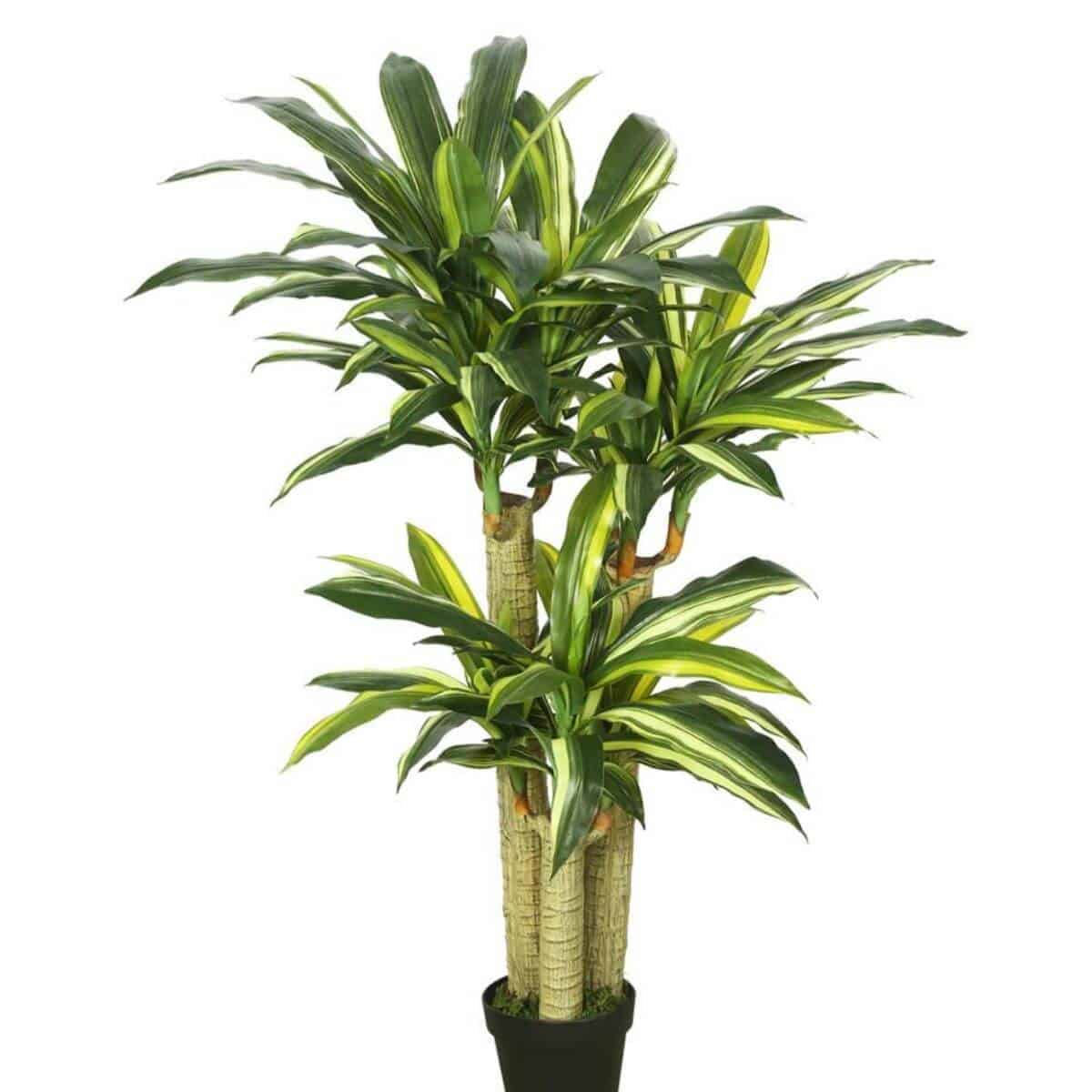 The dracaena is a low-maintenance plant that helps purify the air. It thrives in indirect sunlight and can grow between 2 to 10 feet tall. Make sure the soil slightly dries between watering sessions and water it less often during colder months.
12. Spider Plant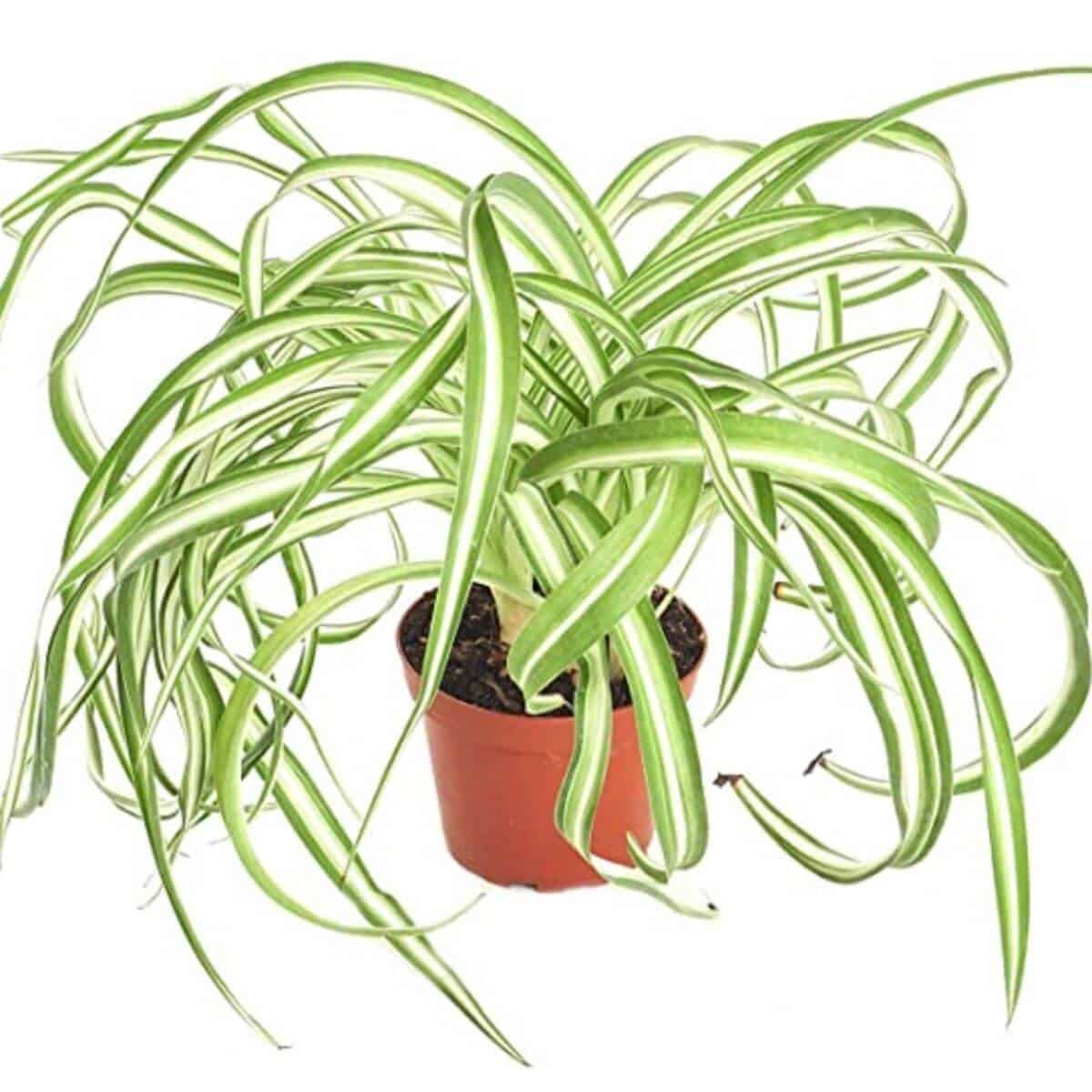 The spider plant is adaptable and easy to grow. They're known for being impossible to kill. However, the most common reason the spider dies is due to overwatering. Allowing the soil to dry before watering is the best way to keep them alive.
13. Fiddle Leaf Fig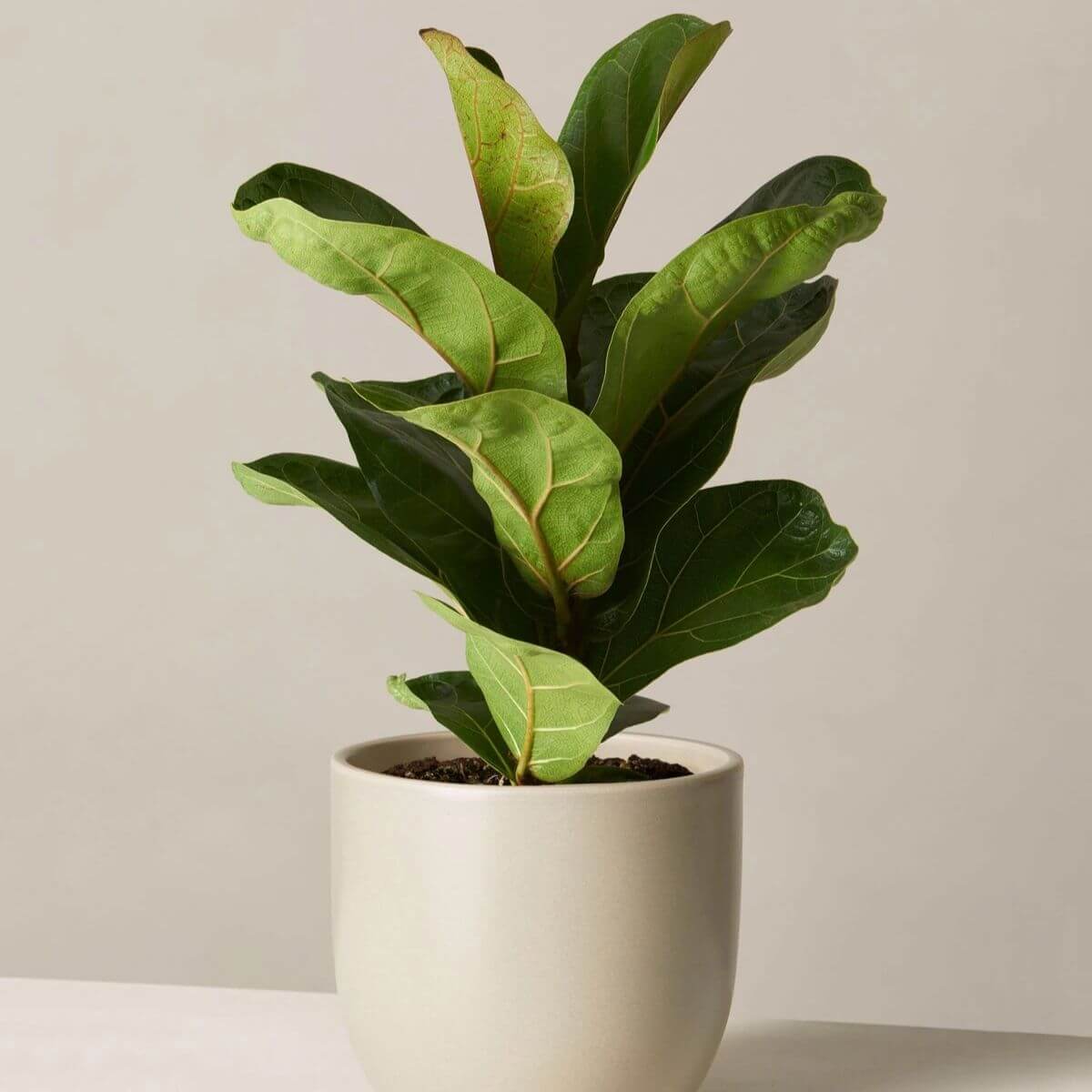 The fiddle leaf fig is a finicky plant. It thrives in bright indirect light with a few hours of full sun each day. When you water it, make sure the soil is completely dry. Dust will accumulate on the leaves, clean it with a damp cloth.
14. Mini Cactus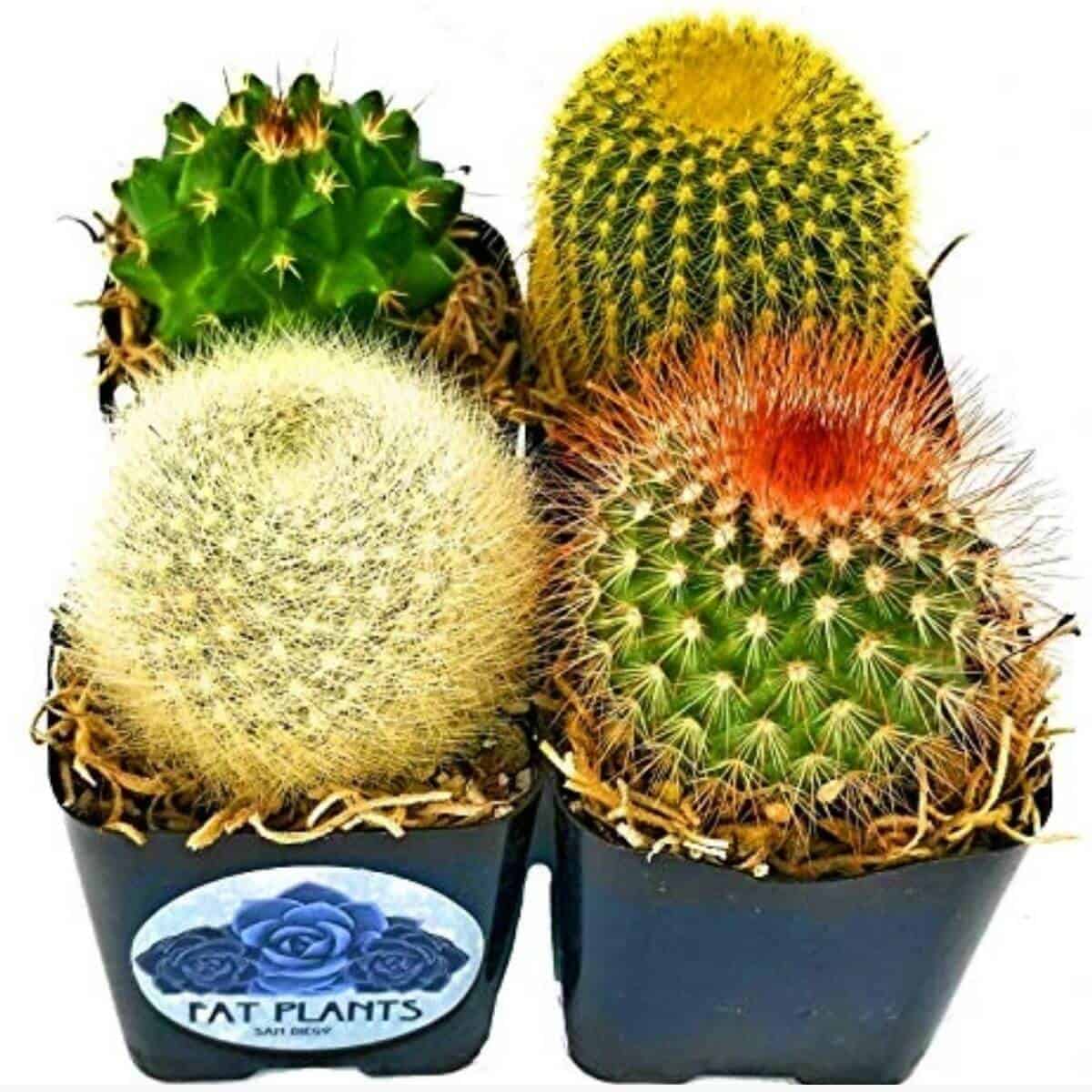 Cacti are unique and popular plants. They need minimal amounts of water and thrive in dry, hot weather. If you want cacti as an indoor plant, mini cacti are great options. Just make sure you place them on the window sill.
15. Calathea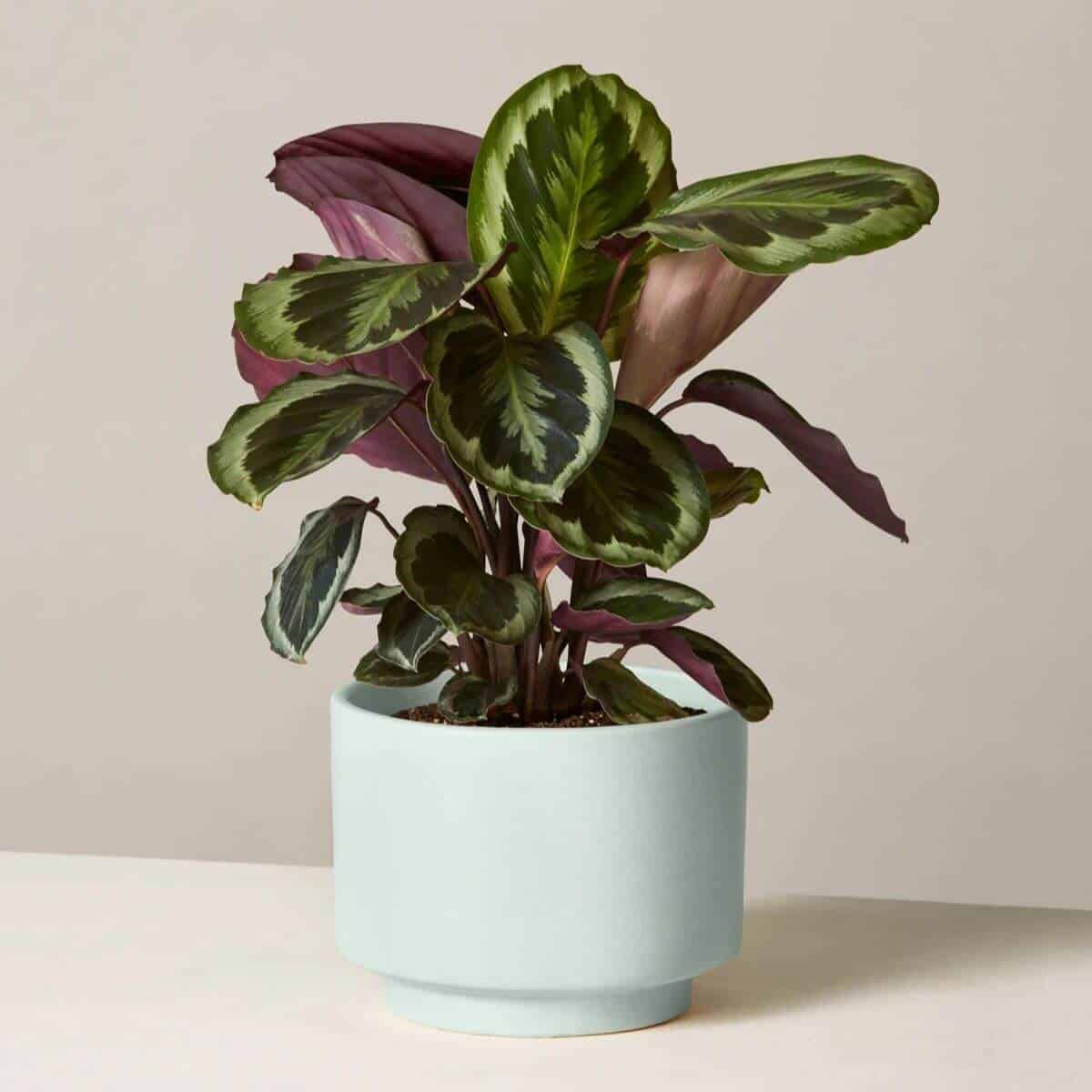 Calatheas are beautiful and popular houseplants. They're known for their wide, green, and vibrant leaves. The calathea needs indirect light and they don't like cold weather.
16. Laceleaf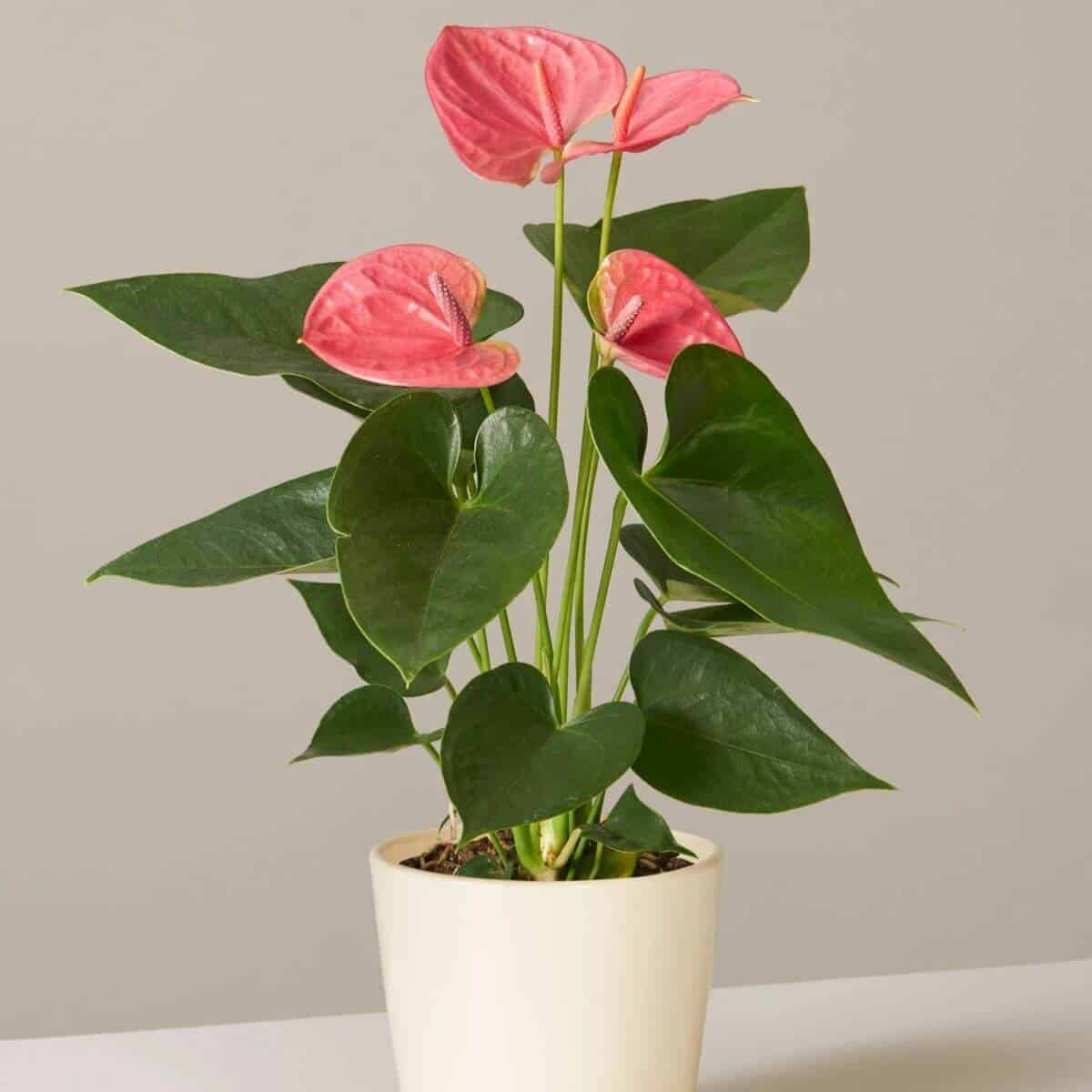 The laceleaf, which is also known as the anthurium, is a flowering plant with over 1,000 species. They thrive in bright indirect light and needs well-drained soil. The anthurium requires more care and attention than many other popular houseplants.
17. Croton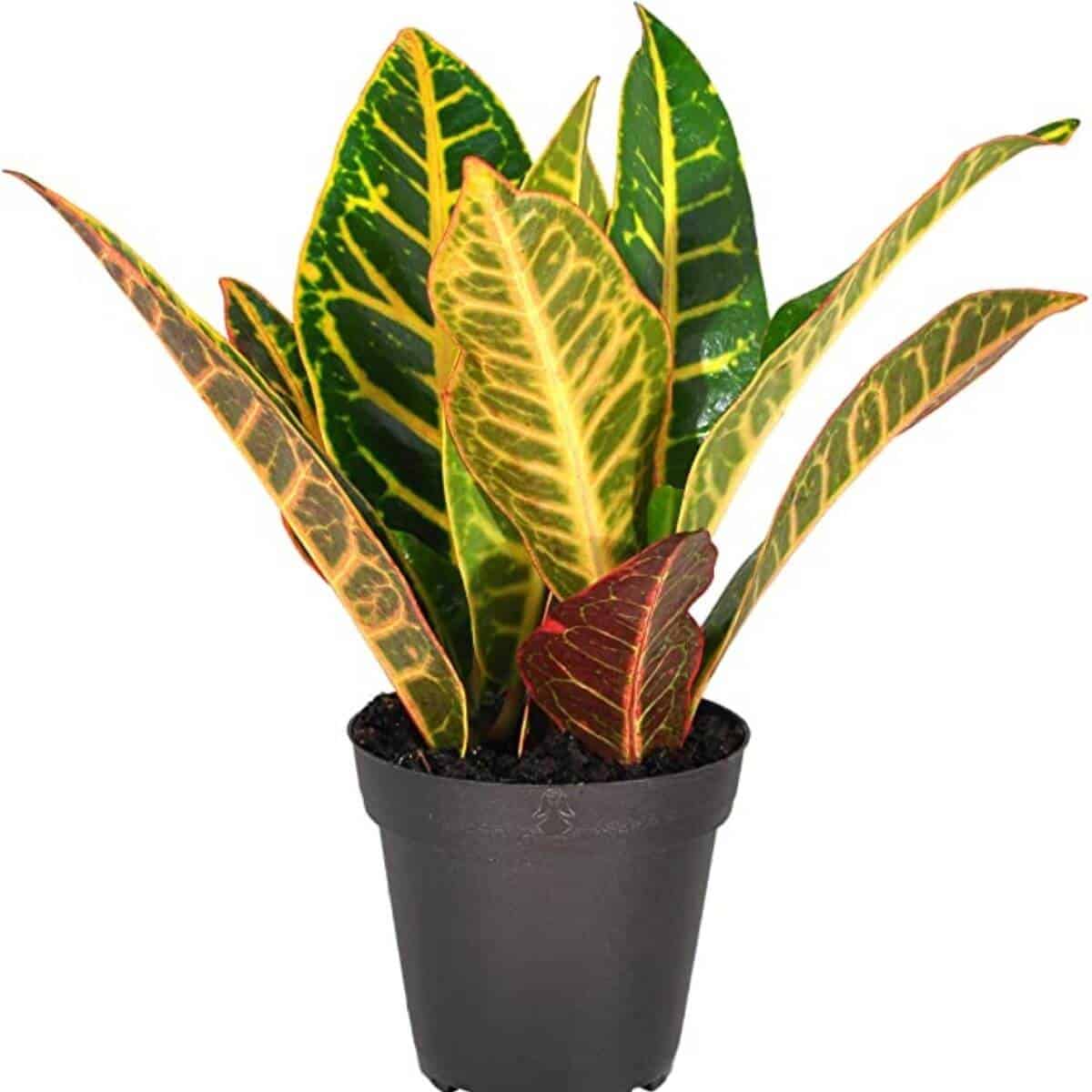 Croton plants are multi-colored and bright. They should be kept in a well-lit area because their color will fade without sunlight. The croton favors a warm and humid environment since it originated from a tropical area.
18. Pilea Peperomioides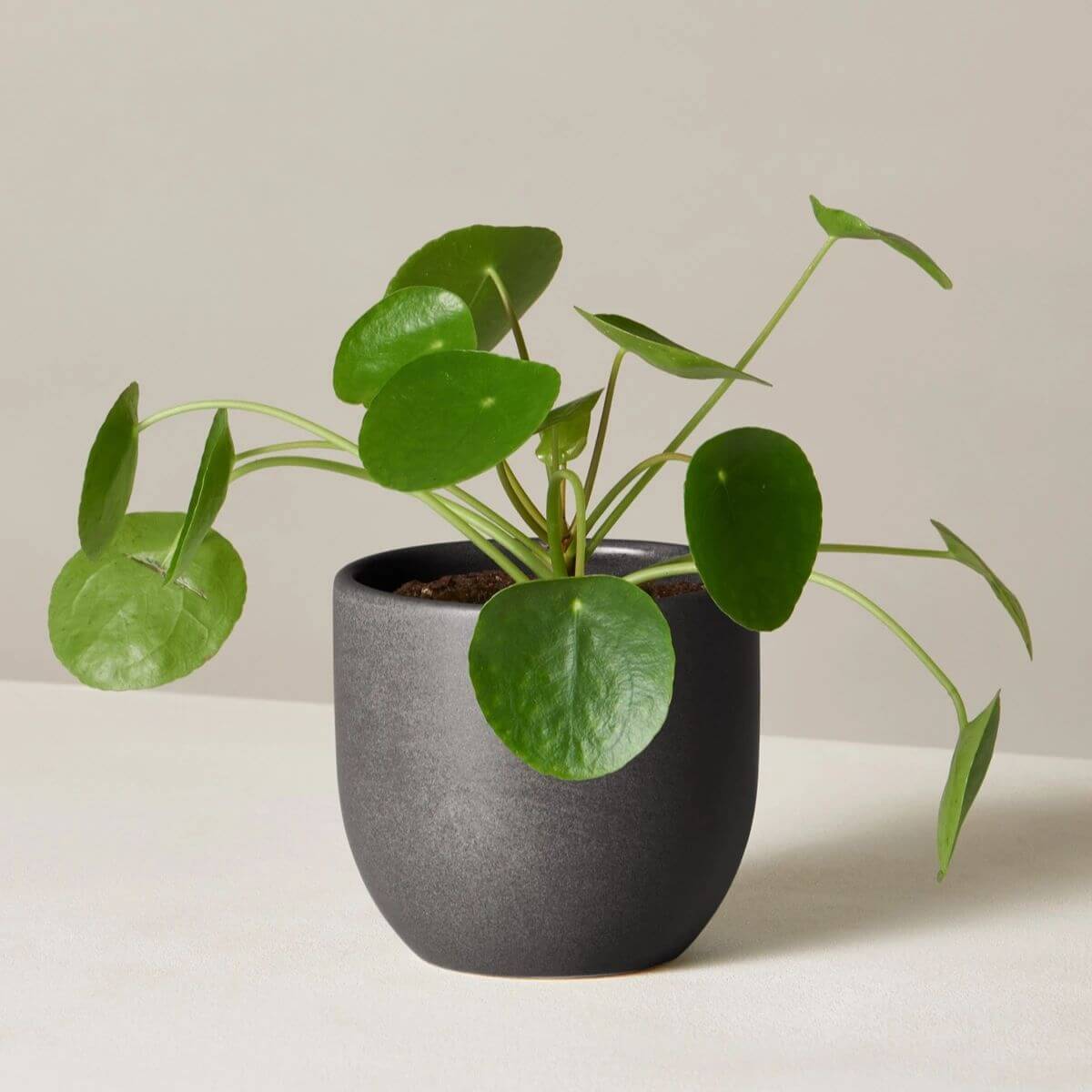 The pilea plant is also known as the Chinese money plant. It grows best in bright direct sunlight and should be watered every 2 to 3 weeks. They enjoy well-drained soil so drainage holes are a must.
19. Jade Plant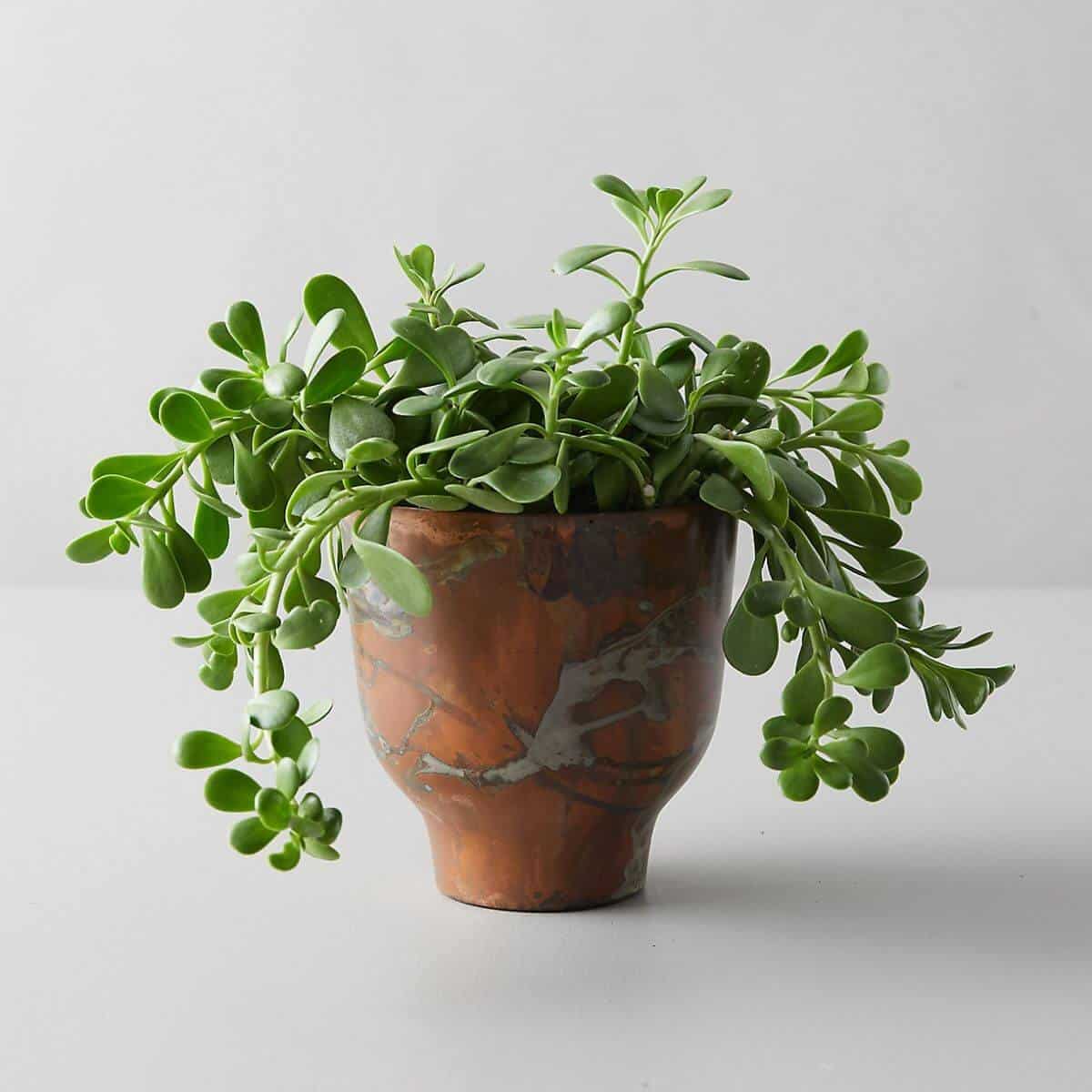 Jade plants are popular succulent houseplants. They do best in a sturdy pot because they can get top-heavy, which means they'll tip over. During the spring and summer, it'll be actively growing, which means the jade plant will need more water compared to the colder months.
20. African Violet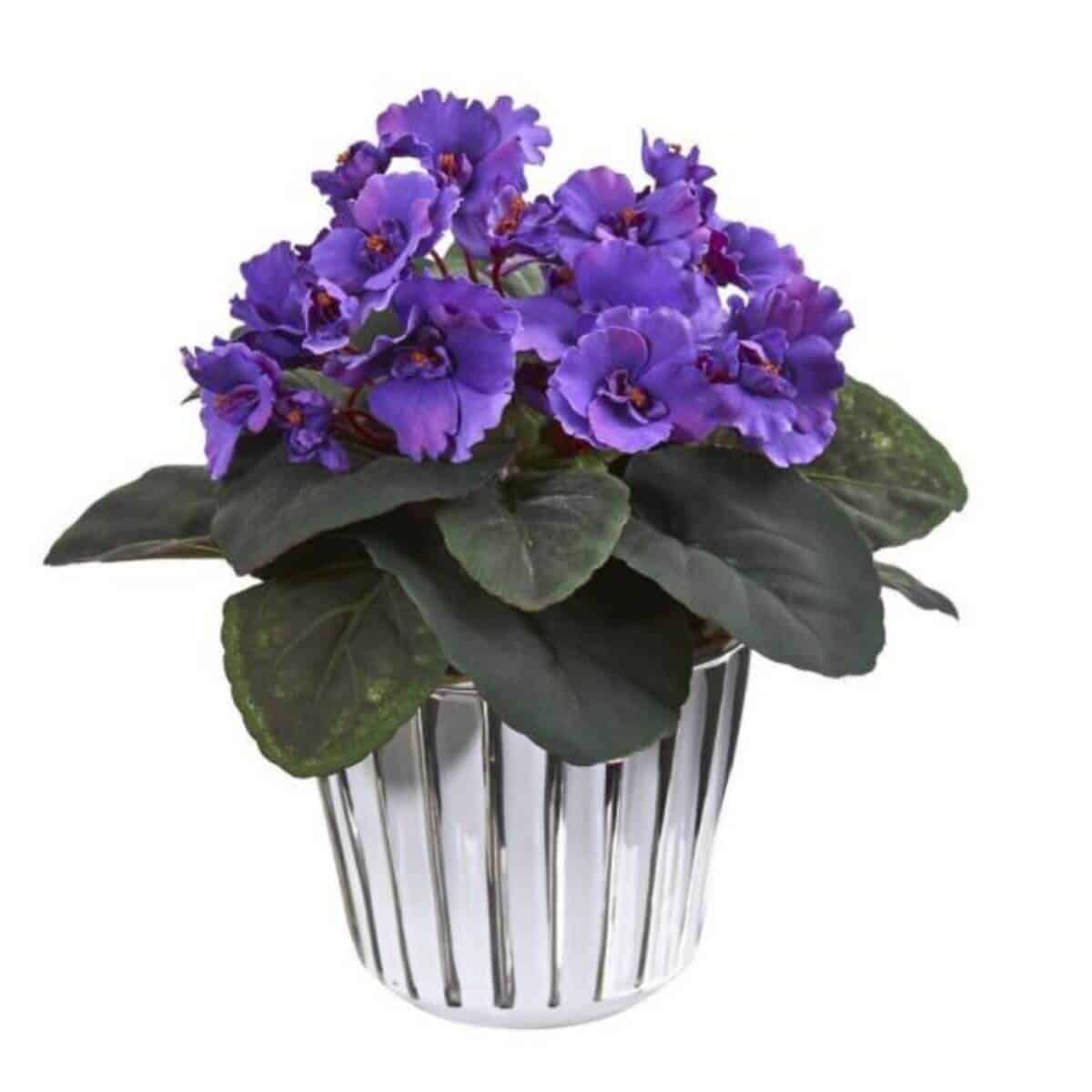 African violets are small houseplants that create white, blue, or purple flowers over fuzzy leaves. They prefer low to medium indirect light and thrive when their soil is slightly moist.
21. Guiana Chestnut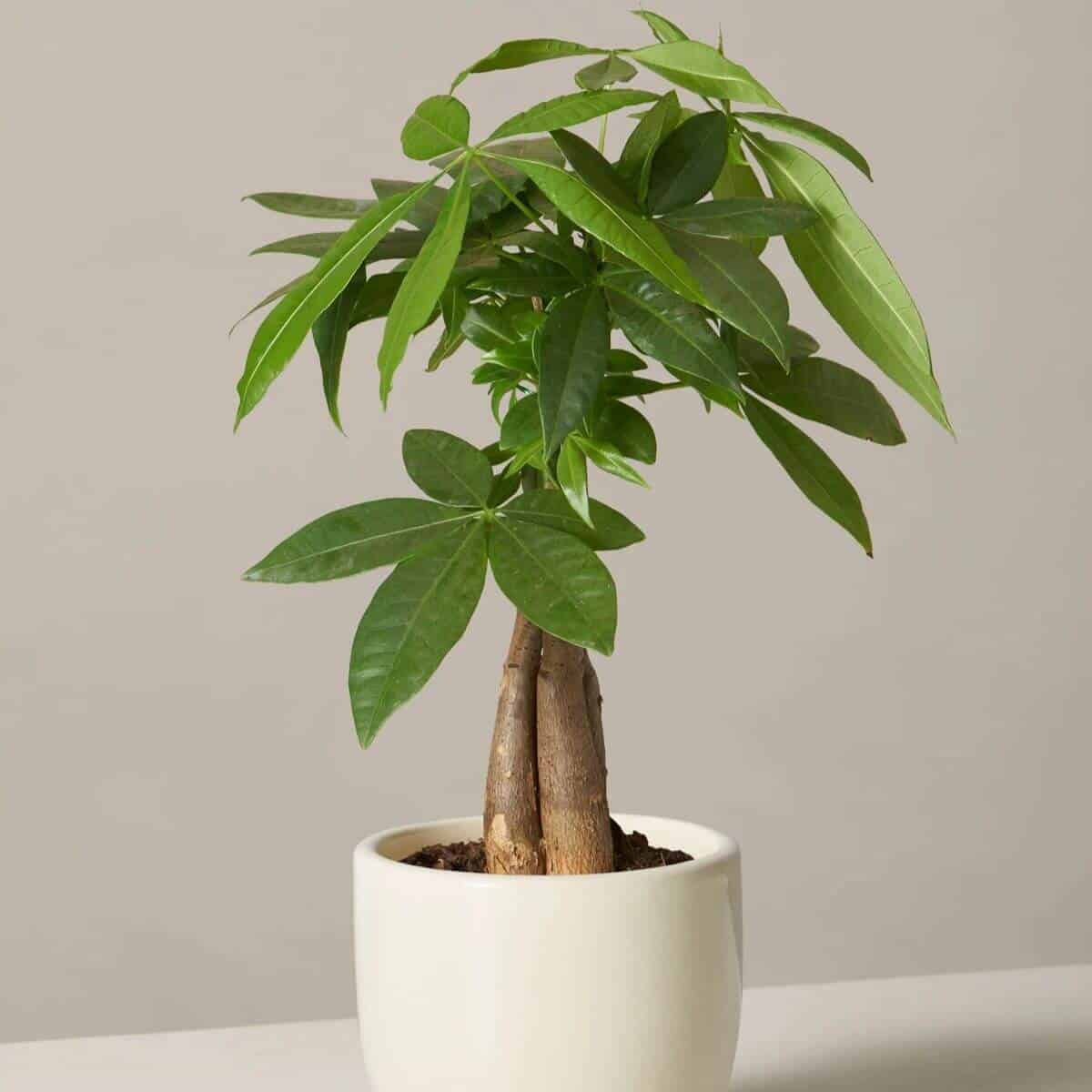 The Guiana chestnut is more commonly known as the money plant. It prefers bright to medium indirect light and needs well-drained, nutrient-rich soil.
22. Yucca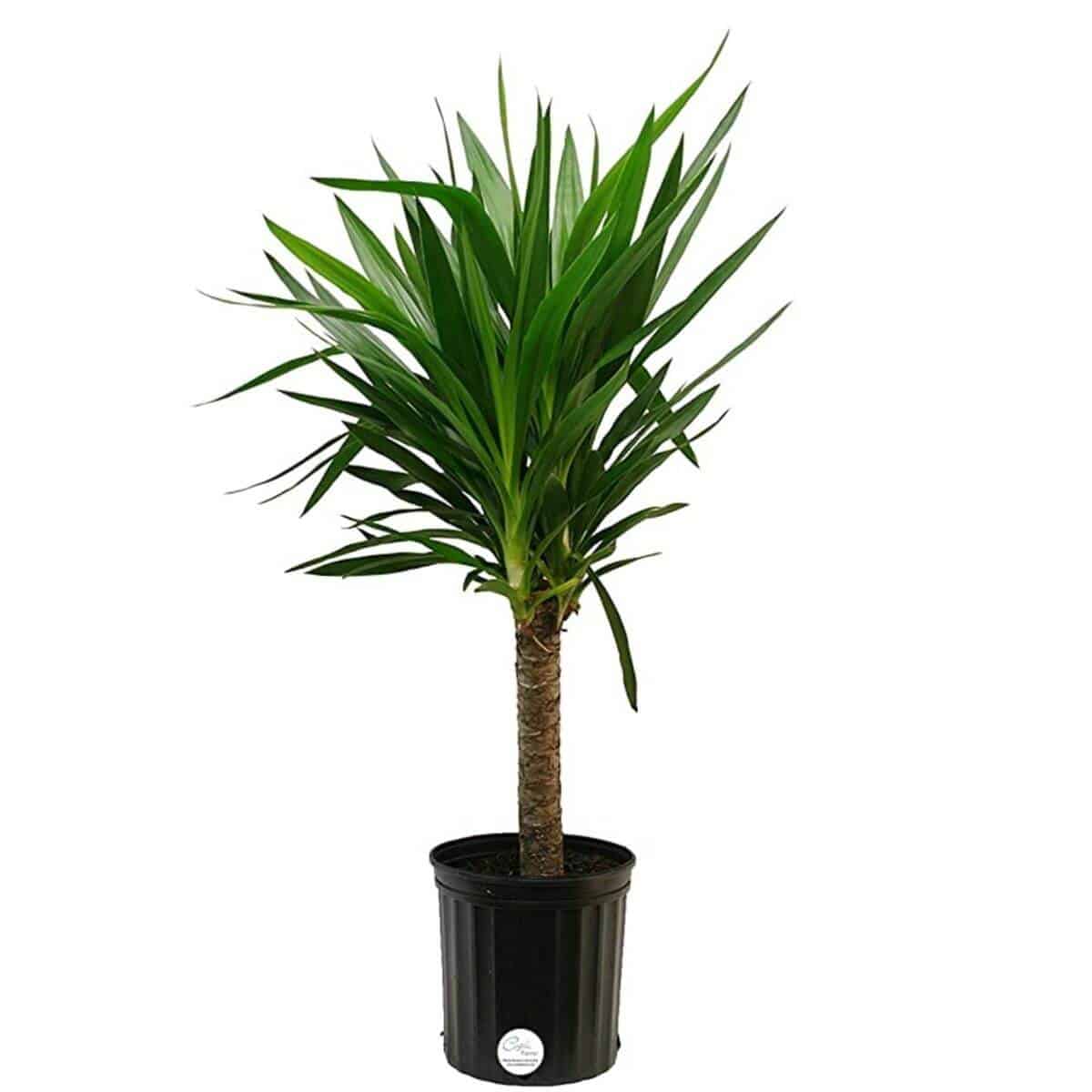 Yucca plants love full-on sunshine, and due to their thick, waxy leaves, they don't need much water. Their leaves have sharp tips, so be careful with the location that you choose to place them.
23. Peperomia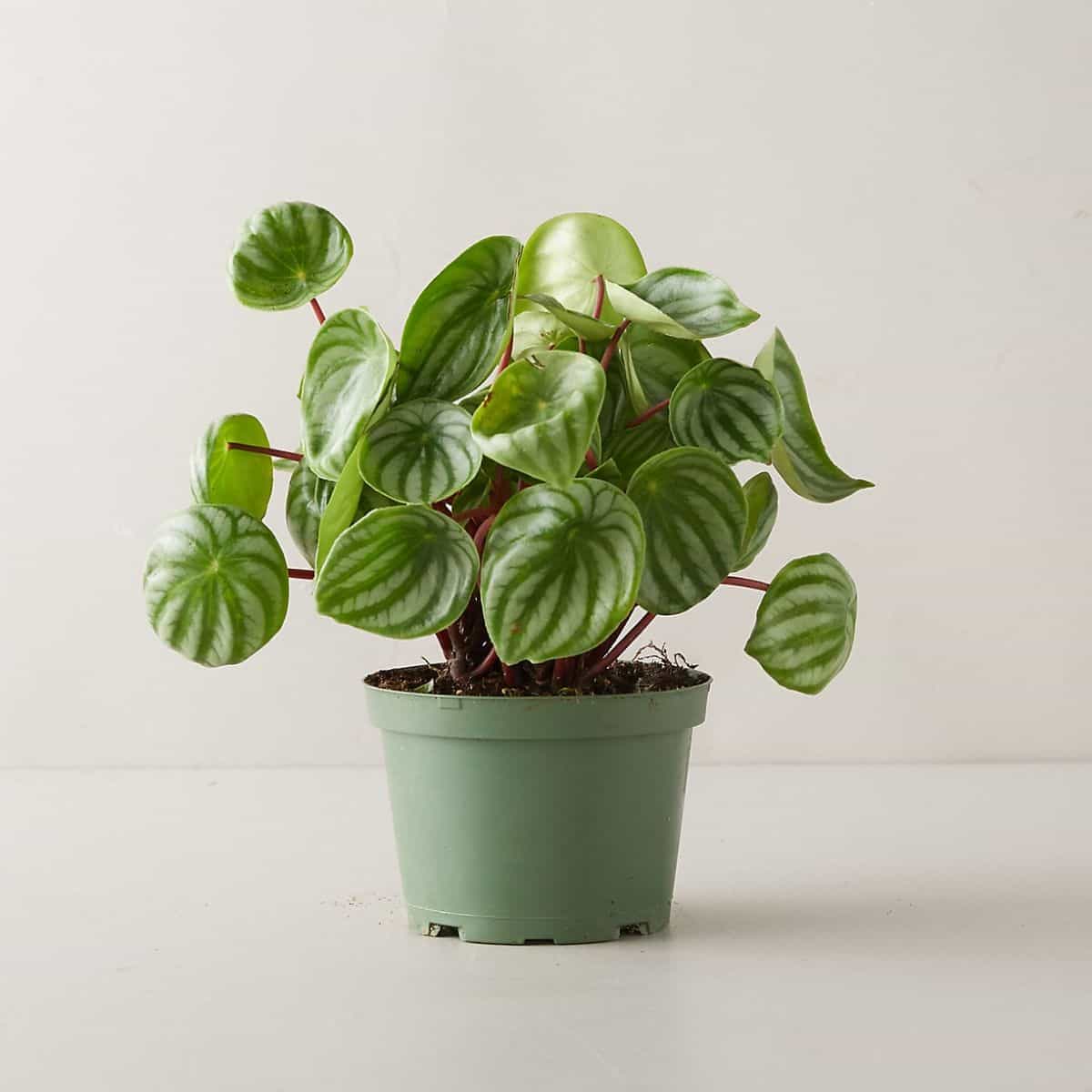 The peperomia is also known as the radiator plant. They're slow-growing houseplants that need careful watering because it's easy to go overboard. Peperomia dislikes cold temperatures, so keep that in mind when you're finding a spot for it.
24. Burro's-Tail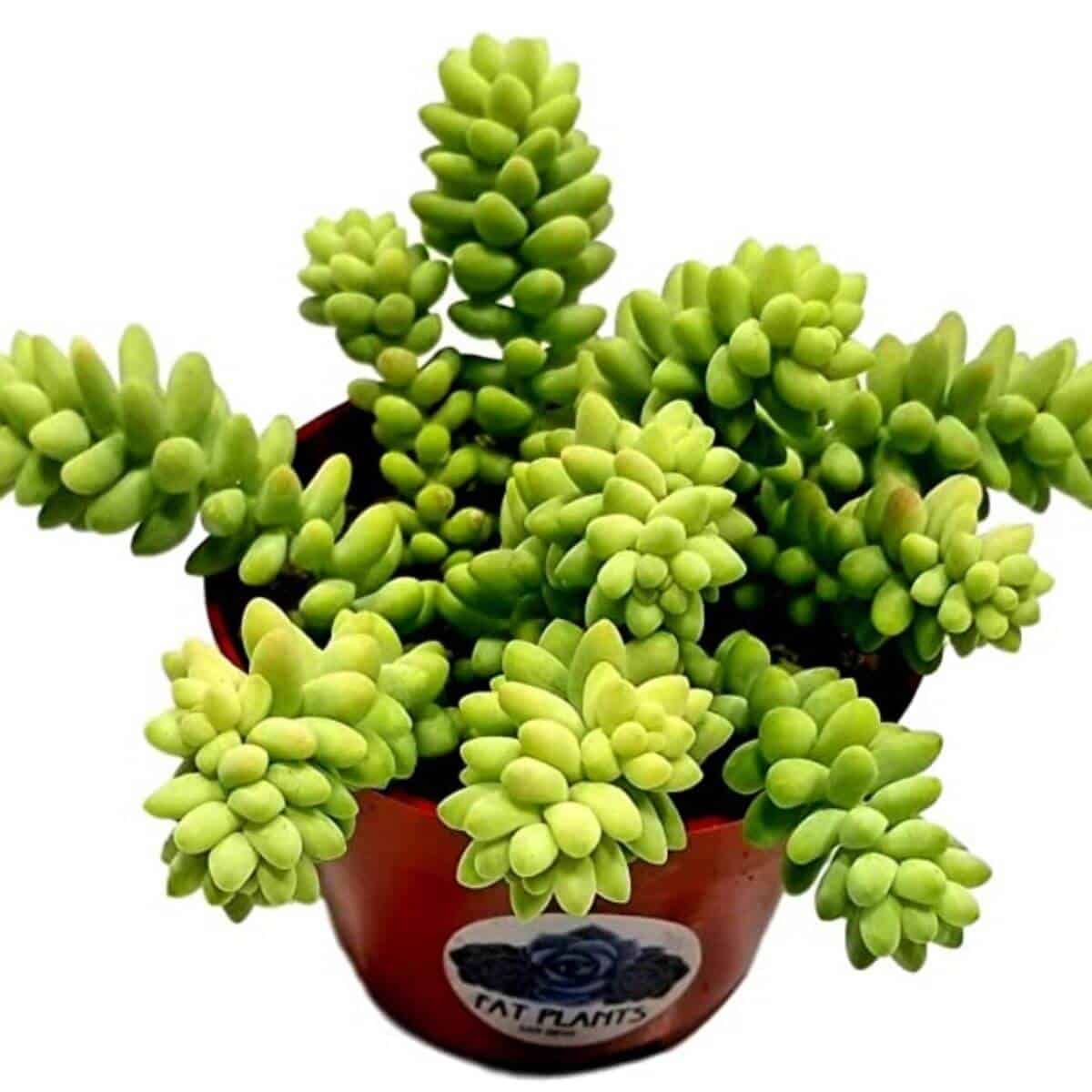 Burro's-tail is also known as a donkey tail plant or sedum morganianum. They're great-looking houseplants that like indirect sunlight. The leaves store water, so you want to be careful to not overwater them. Always keep the Burro's-tail in a pot with good drainage holes.
25. Parlor Palm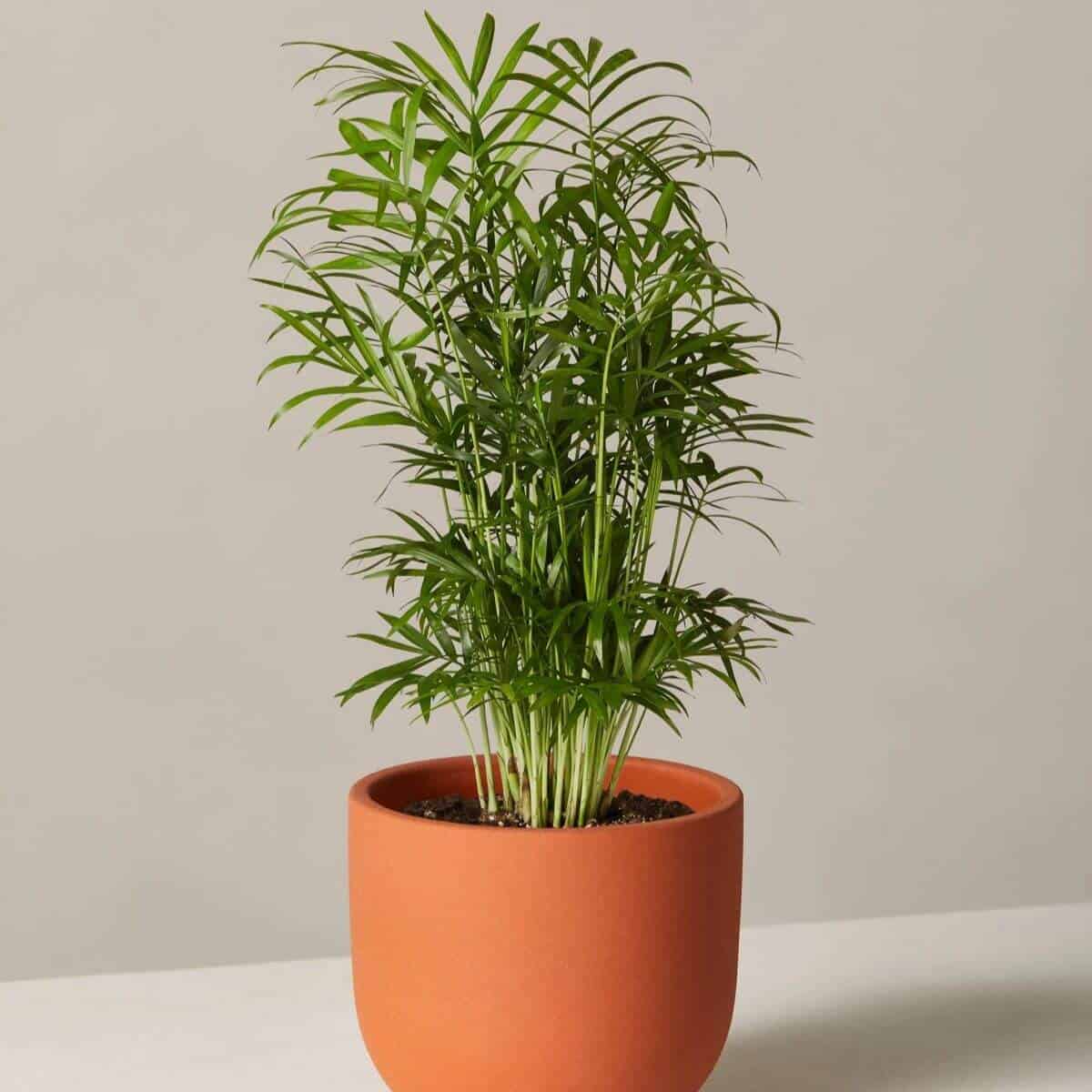 The parlor palm is a great beginner plant and a popular houseplant in the United States. It requires medium to bright indirect light and should be watered every 1 to 2 weeks. They grow well in almost any soil and prefer the temperature to be between 65 and 80 degrees Fahrenheit.
Where to buy
If you're looking to purchase a houseplant, you can go to your local plant nursery or shop online at the following plant delivery services:
Plant care tips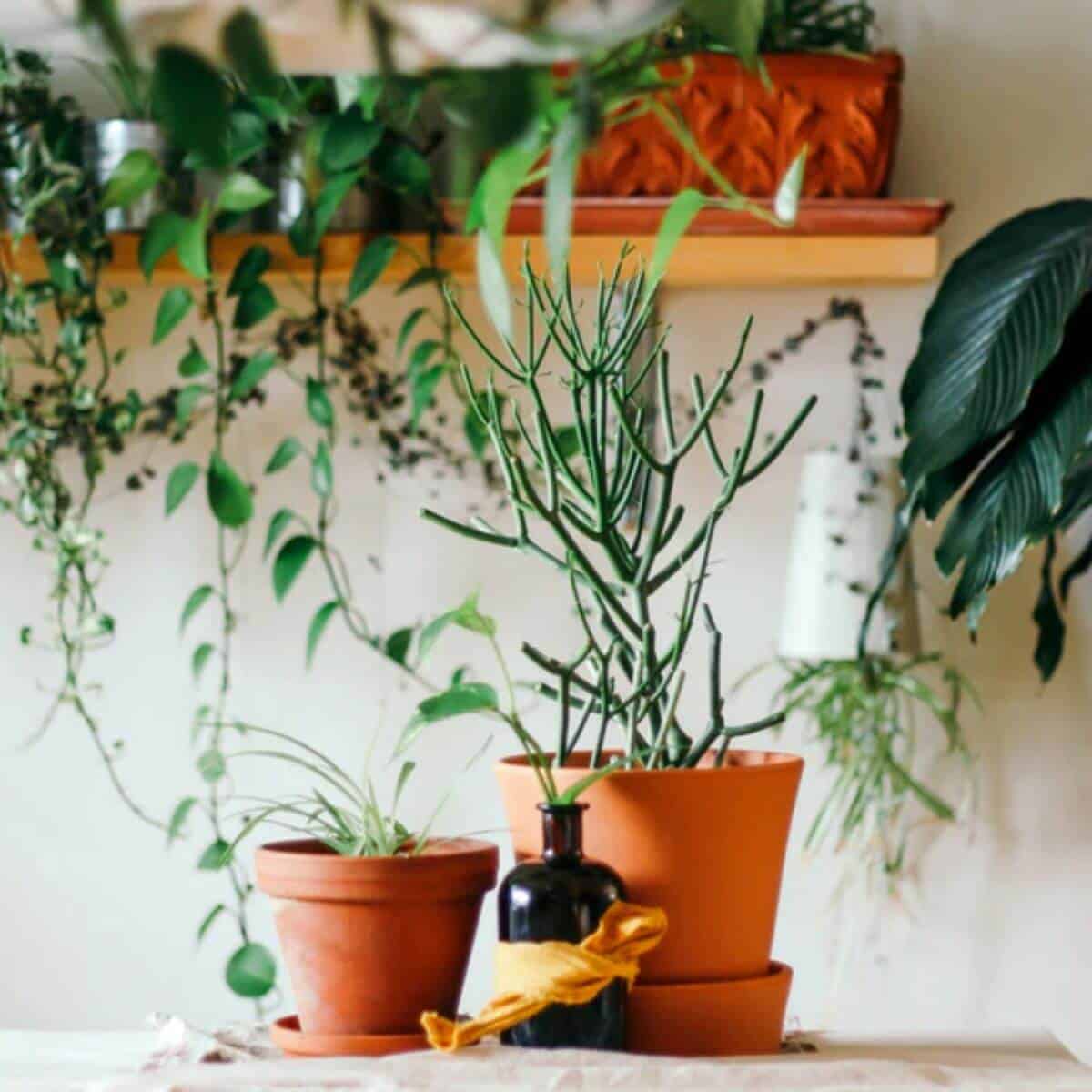 Plants make your home more welcoming and lively. Although each plant is different, the following are plant care tips to help you keep them alive and healthy:
Use pots that have good drainage. Drainage holes are important because you can water your plants without worrying about giving them too much. Overwatering or under-watering can damage or kill your plants. Therefore drainage holes ensure that doesn't happen.
Give your plants enough light. Some plants need more light than others. That's why it's important to understand the needs of your plant. Often, indoor plants don't need direct sunlight. Instead, give them an adequate amount of indirect sunlight and keep them in a well-lit room.
Prune on a regular basis. Pruning your plants will make them look better, encourage new growth, and correct any unbalances. When you prune your plants, always use high-quality materials, and cut at a 45-degree angle above the leaf node.
Use high-quality soil. The soil that you use should be tailored to your plant. Some plants prefer coarse and well-drained soil, while others prefer light and moist soil.
Use water from a natural source. Rain is the best water to give to your plants because it's filled with minerals that plants need for growth. Natural spring water is also great because there aren't any added chemicals. Avoid water that has added chemicals, sugar, or salt.
Conclusion
Indoor plants are beneficial for cleaning the air and boosting your mood. It's also a great way to bring the outdoors inside and make your home feel more lively.
Featured photo courtesy of Unsplash.
About David Em
Founder
David Em is the founder of Next Level Gents, the ultimate destination for tips and advice about style, grooming, fitness, and success.