Retinol is a derivative of vitamin A, which makes them an antioxidant that helps refresh your skin and reduce fine lines.
We receive a commission when you buy through affiliate links on this page.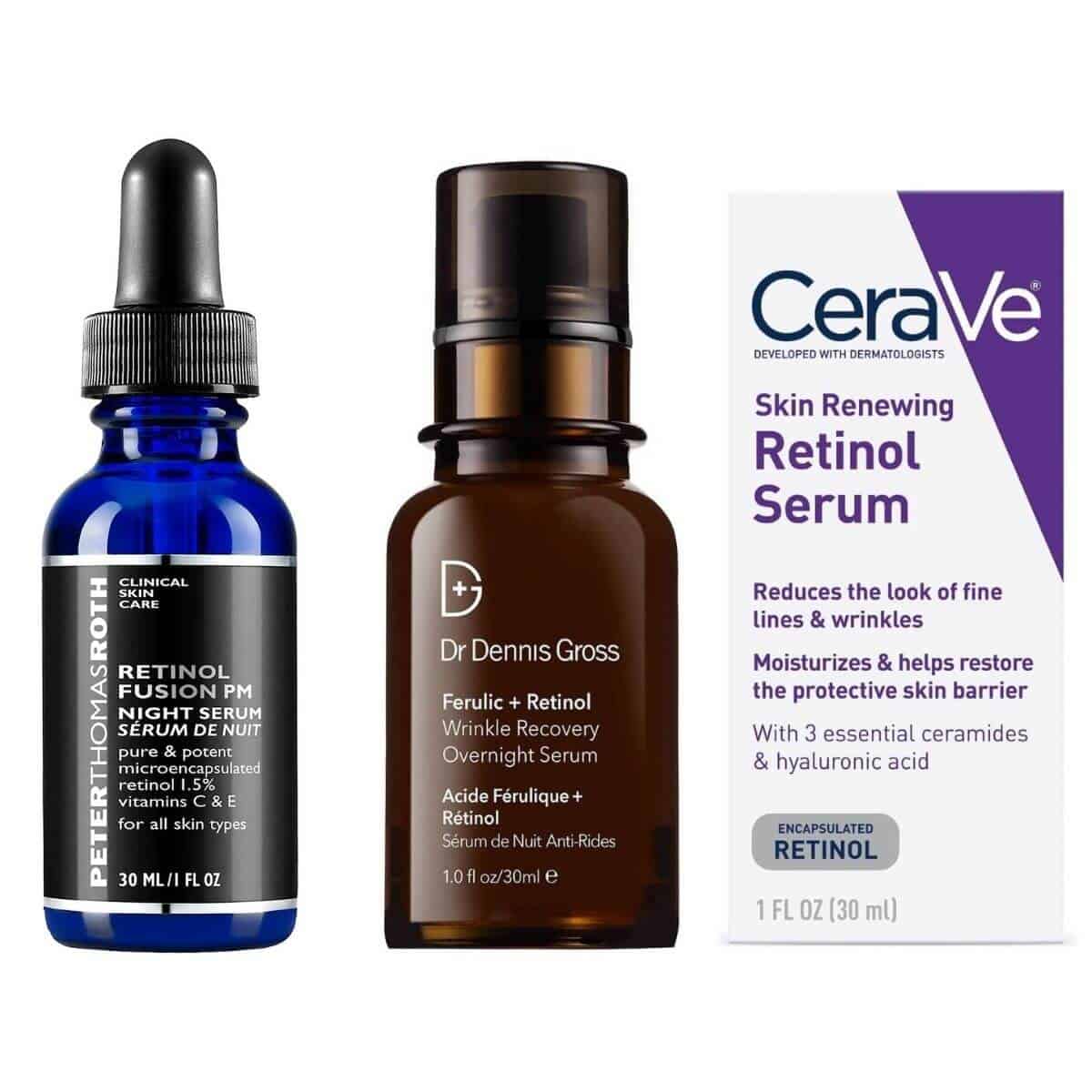 What's retinol and how does it work?
Retinol has been around for many years and is a popular ingredient for skin care products because it has many benefits, such as fighting acne and reducing wrinkles.
Related: Building a men's skincare routine
It's a derivative of vitamin A that works to increase the amount of collagen your body produces, reduce wrinkles, and improve your skin tone (Source: Debra Jaliman, MD)
Another way that retinol can benefit your skin is that it increases the speed at which your skin cells divide to create new cells. This is beneficial because it builds up the protective top-layer faster (Source: Stanford Medicine).
With all of these benefits, it's important to understand that results will take time. It's possible that it can take up to six months for you to see improvements and the anti-aging effects.
Therefore, the most important thing for you to do is to be consistent. With time, you'll see excellent results.
Potential downsides
Retinol is a powerful and impactful ingredient. However, that doesn't mean there aren't any side effects.
According to Oregon State University, retinol may cause irritation or redness when you first use it. It's also known as retinoid dermatitis, and can occur within the first couple of weeks because the concentration may be too high for your skin.
It's important to begin slowly, and gradually increase the amount of product you use. Start with a small amount and work your way up.
Also, there's a misconception that retinol causes sun damage. However, the reason why that's a belief is that the sun breaks down retinol, which can damage your skin if you don't wear sunscreen.
So, it's not that retinol causes sun damage, it's the sun that causes sun damage.
That's also one of the reasons why most products recommend that you use it at night.
Regardless of your skin tone or type, there are many studies that show the effectiveness of retinol. Talk to your doctor or dermatologist to see if it would be a good fit for you.
Best skincare products that have retinol
The following are the best skincare products that include retinol:
CeraVe Skin Renewing Retinol Serum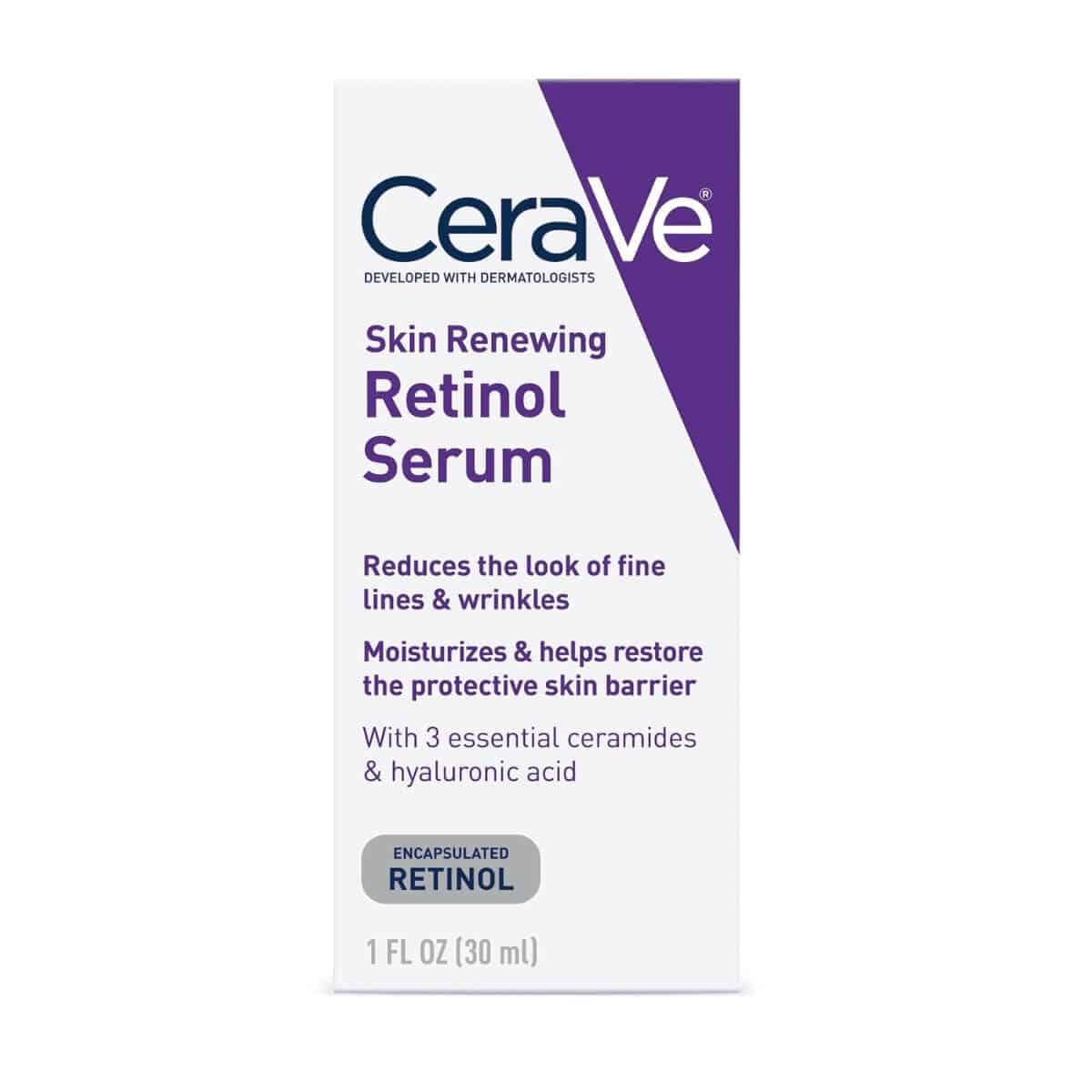 The retinol serum by CeraVe is fragrance-free, which is an excellent choice if you want something simple or have sensitive skin.
It's a gentle yet effective serum that provides a variety of anti-aging benefits.
Buy CeraVe Anti Aging Retinol Serum from Amazon (opens in a new tab).
Dr. Dennis Gross Ferulic + Retinol Wrinkle Recovery Overnight Serum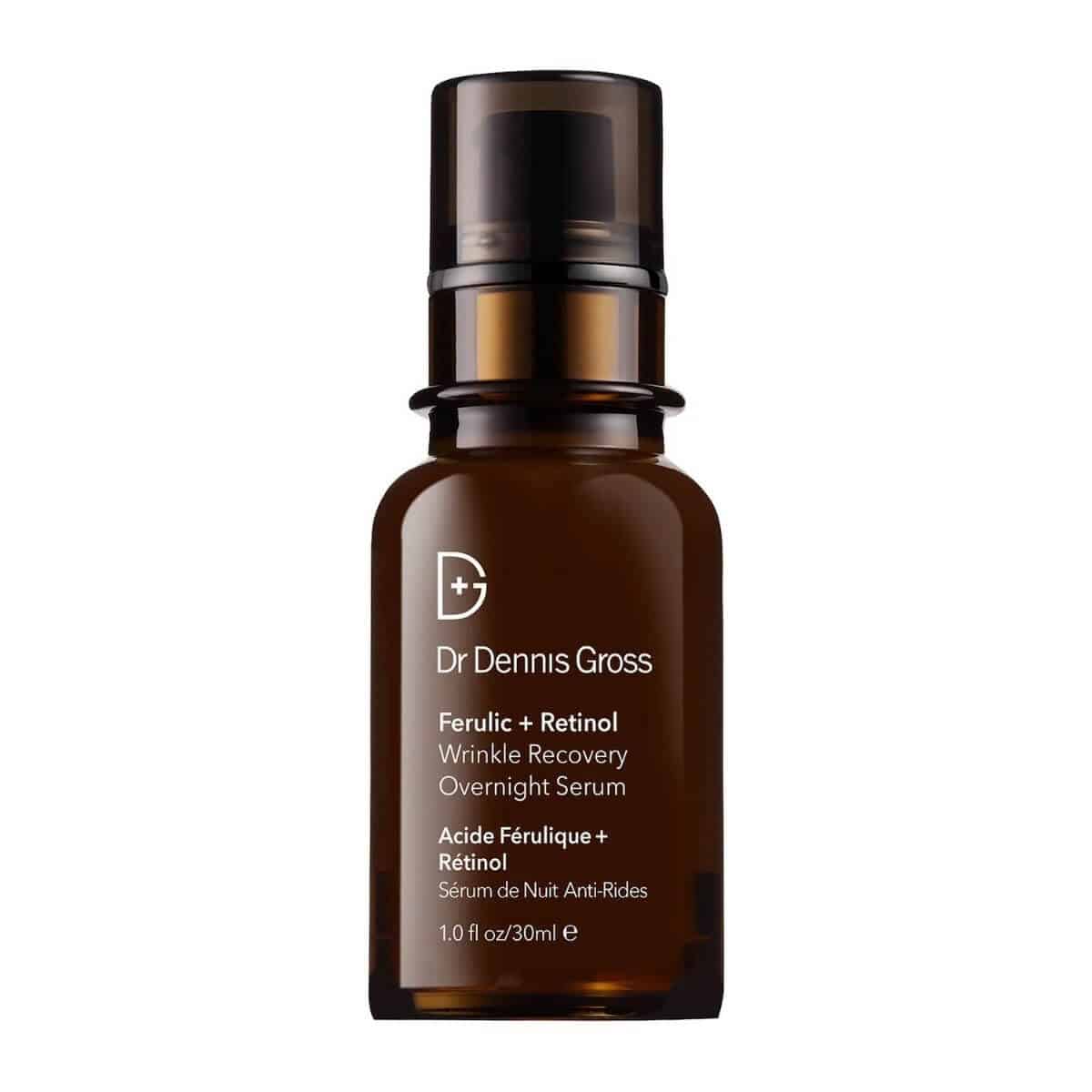 Dr. Dennis Gross has an overnight serum that helps reduce fine lines, wrinkles, and makes your skin more firm. Dr. Gross is a dermatologist based in New York and is known as one of the most innovative doctors practicing cosmetic dermatology.
Buy Dr. Dennis Gross Overnight Serum from Sephora (opens in a new tab).
Murad Retinol Youth Renewal Night Cream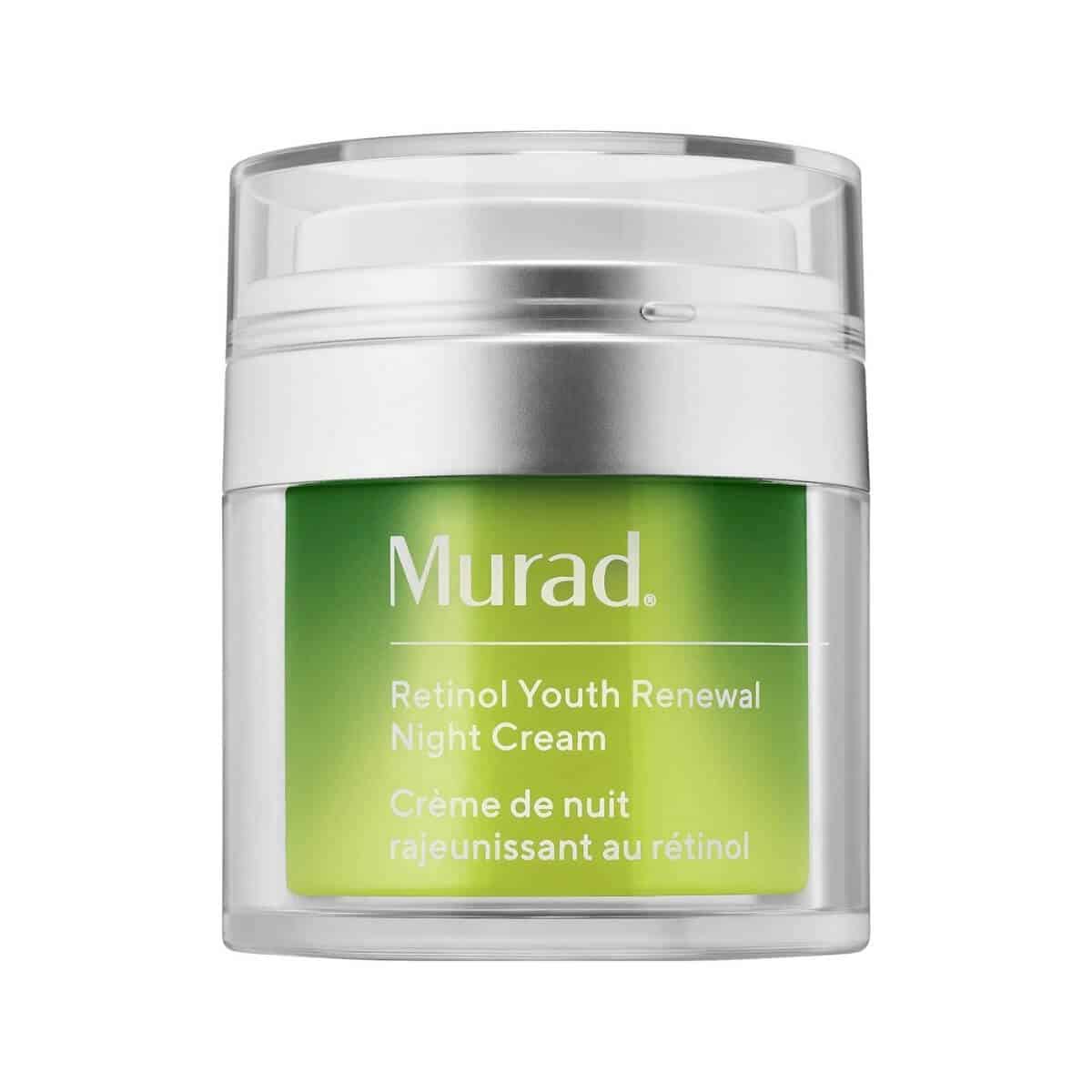 Murad's Night Cream improves your skin thickness and minimizes wrinkles. It's designed to be applied at night and works overnight to reduce the signs of aging.
It also helps to even out your skin tone, which is beneficial if you have dull or uneven skin.
Buy Murad Retinol Youth Renewal Night Cream from Sephora (opens in a new tab).
Peter Thomas Roth Retinol Fusion PM Night Serum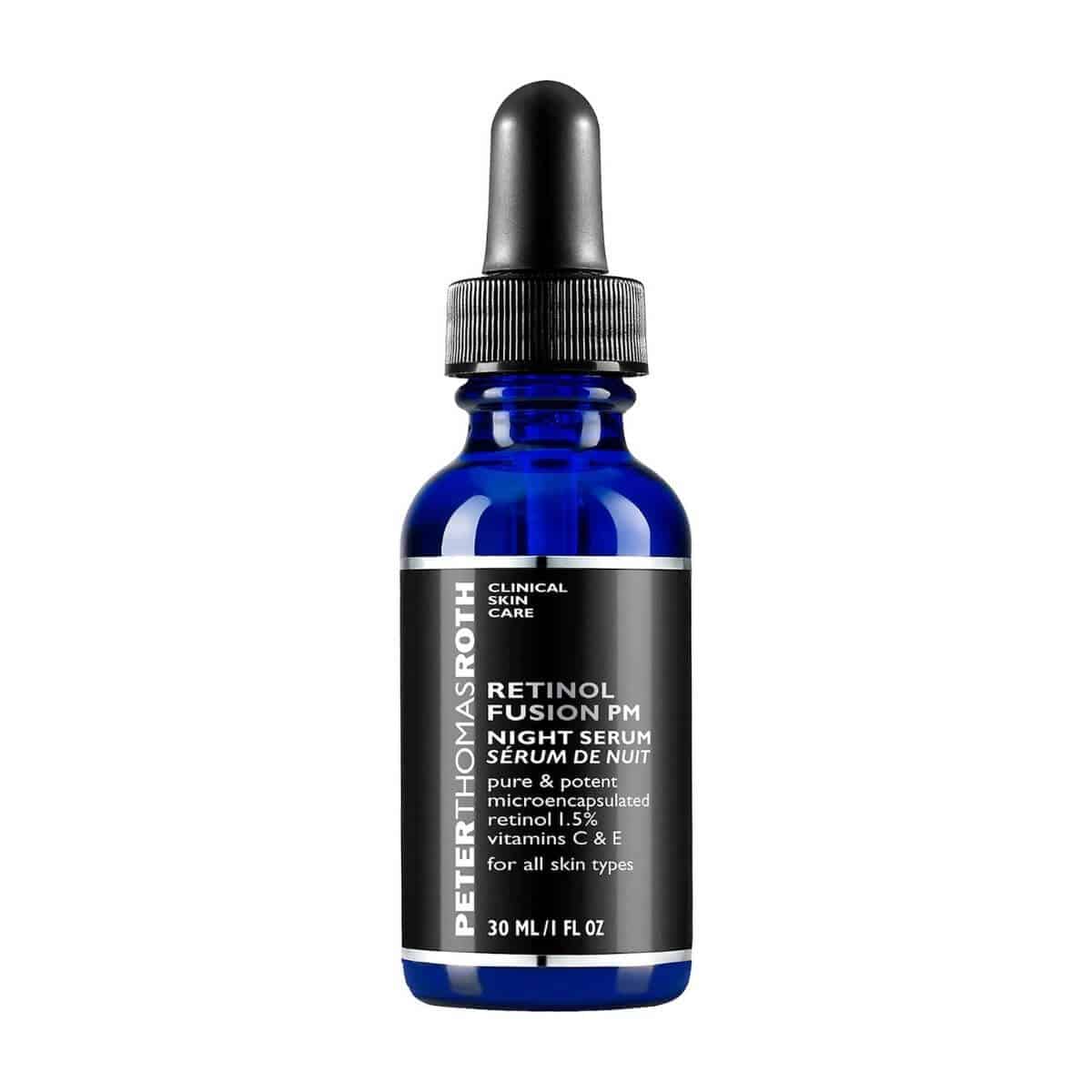 Peter Thomas Roth created a lightweight night serum that works to reduce your wrinkles, fine lines, and make your skin radiate.
It's a potent solution that's infused with squalane, bisabolol, and vitamins C and E.
Buy Peter Thomas Roth Retinol Fusion PM Night Serum from Sephora (opens in a new tab).
Frequently asked questions
Can retinol make you look younger?
Retinol helps improve your skin, and with the improvements, you can look younger.
Do you put retinol on before or after moisturizer?
Make sure your face is clean and dry, then use it before you apply moisturizer.
Is retinol safe to use under my eyes?
According to Dr. Sheila Nazarian, you should use retinol under your eyes. The best way to do so is to find an eye cream that has it.
Conclusion
Retinol is an ingredient that's common in anti-aging and skin-healing products.
It's highly recommended by many doctors and dermatologists because of its benefits, such as stimulating collagen production and increasing skin cell turnover.
Featured image courtesy of Sephora.
About David Em
Founder
David Em is the founder of Next Level Gents, the ultimate destination for tips and advice about style, grooming, fitness, and success.