While the ring finger commonly represents marriage in North and South America, find out what a ring on the other fingers means.
Rings are an excellent accessory to take your outfit to the next level. Even if you're not married or engaged, you can wear a ring.
Aside from wedding rings, signet rings are popular among men.
Before you put one on your finger, understand the message you'd send.
Each finger has symbolism and sends different messages.
People wore rings to show their association, commitment, wealth, and marital status.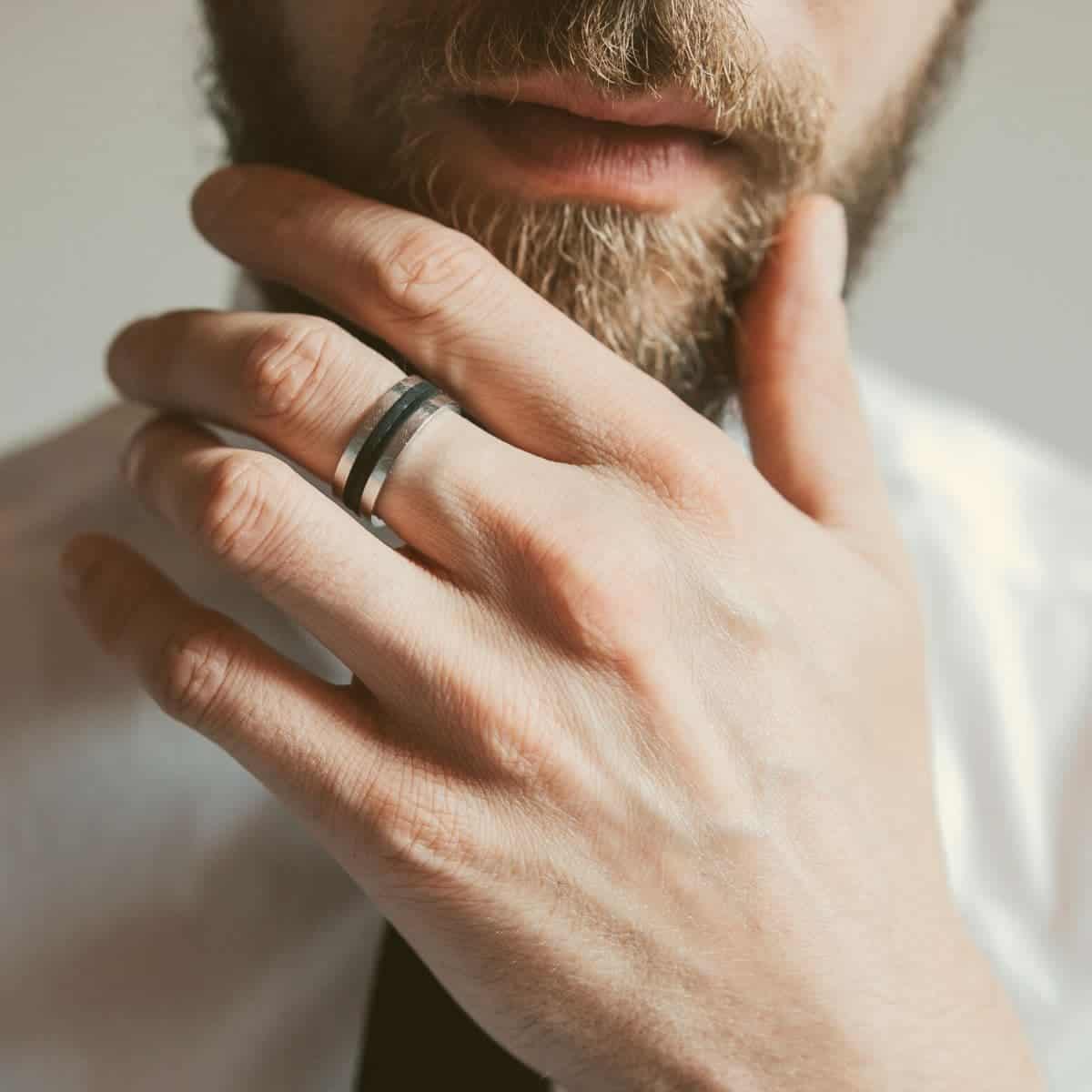 The following covers what a ring on each finger says about you.
Pinky finger ring meaning
Pinky is a Dutch word for the little finger. Choose this finger if you're wearing a signet ring or one to make a statement.
Unlike the ring finger, the pinky finger isn't associated with a culture or religion.
However, you'd wear family heirlooms or statement rings on this finger.
Another advantage of putting on a ring on this finger is it doesn't interfere with or touch your index finger, which is usually heavily used.
A ring on a pinky finger is also preferable since it can isolate the jewelry from the rest of your body for an eye-catching accessory.
For this reason, pinky rings are considered the flashiest and busiest of all types.
If you don't like getting attention, you can opt for slim rings with passive tones.
In astrology, the pinky is associated with Mercury, representing persuasion, intelligence, and intuition.
Wearing a ring on your active hand's pinky is usually related to intellect and great expression ability, while the passive hand shows excellent listening skills and intuition.
Ring finger meaning
Rings on the ring finger represent engagement or marriage in North and South America.
On your left ring finger, it means that you're married, and on the right hand, it represents engagement.
Most of these rings are usually simple and not as detailed as the statement rings.
However, it doesn't mean you can't wear artistic and highly detailed rings as wedding bands.
Symbolically, this finger is related to the sun, the root of beauty and creativity, explaining why it's associated with marriage and engagement.
Middle finger ring meaning
The middle finger is the most extended and boldest finger among the five fingers.
It's also the rarest one to wear a ring on because it's near the index finger, and putting a ring on it can affect the performance of tasks.
Nonetheless, wearing a ring on this finger symbolizes responsibility, order, conscience, and balance.
It also provides a bolder statement that attracts more attention, offering an excellent opportunity to start conversations and a high fashion sense.
Index finger ring meaning
Signet and crest rings are worn on the index finger because it's an easy way to show social rankings and wealth status.
It's considered a highly dominant finger and a leadership or authority symbol.
People of specific ranks weren't allowed to put rings on this finger in various European cities since they were likely to signify their family status.
Today, most men love wearing fraternal and class rings on this finger.
You can wear anything on this finger that regularly and gently help you make gestures due to its strategic position.
It's not very isolated like the little finger and thumb, and it's more prominent and easily noticed.
Symbolically, this finger is related to Jupiter, symbolizing authority, power, and leadership. It means that you're confident and unapologetic.
Thumb ring meaning
Wearing a ring on your thumb is a trending style. Symbolically, rings worn on the thumb signified wealth or influence, but today they're mostly seen as fashion statements.
Thumb rings are excellent if you want to put on multiple rings on the same hand because it offers distance from other fingers.
Most thumb gestures are related to friendship and socialization. So, it's best to get one people will love. A bold and simple ring is perfect.
Wearing a ring on your thumb could mean that you have an assertive personality. Other possible meanings are identity, high character, and will.
Right vs. left hand
Now that you know the different meanings are of wearing a ring on each finger, which hand should you wear it on?
Typically, there aren't rules about the specific hand to wear rings on, outside of wedding and engagement rings.
However, you'll find beliefs and cultures wear rings differently.
In the Americas, men wear rings on their left ring finger when married and on the right hand when engaged.
Men from Eastern Orthodox churches can wear wedding rings on their right-hand ring fingers.
For the other fingers, you don't have to worry about rules.
However, you may need to consider the most appropriate hand for you, depending on their symbolism or how it looks.
Often, your right hand is the "physical" one that's active and dominant.
Your left hand is the "mental" one representing your beliefs. If you're left-handed, it's the opposite, as this is assuming you're right-handed.
Tips for wearing rings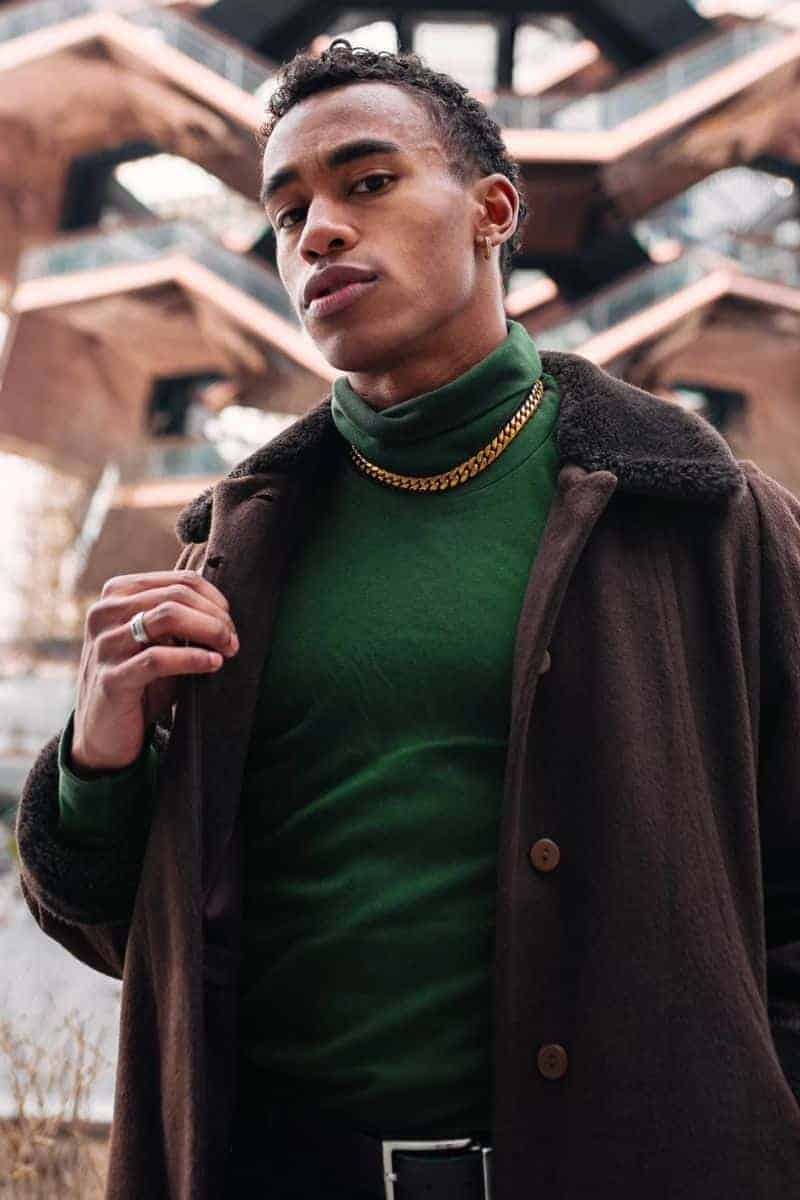 Before you step out with a ring, understand how to wear it. Two of the most important style tips for wearing rings are to balance your accessories and match metals.
Balancing your accessories means that you don't wear all of your jewelry on one of your hands.
Instead, you may wear a wedding ring and watch on your left hand, while your right hand has another ring on it.
As long as you spread your jewelry across both of your hands, you'll create a balanced look.
Matching metals is another excellent way to create cohesion among your accessories.
If you're wearing a gold ring, wear a gold watch and belt with a gold buckle. The same applies to silver.
It may not be possible if you have a wedding ring that doesn't match your other jewelry.
However, do your best to match metals. Moving forward, think about it before buying jewelry.
Another tip to think about is to provide space between rings if you plan to wear multiple.
If you wear a ring on your pinky, skip the ring finger and wear one on your middle or index finger.
Too many rings that are too close will create a distracting look. Plus, it'll be uncomfortable to wear, as they'll constantly be touching.
With that said, if you're going to wear a ring, wear it confidently. Expect compliments when you're out and about, especially if you follow the tips provided.
Conclusion
Rings can elevate your style and boost your confidence.
Remember, the type of ring and finger you wear it on sends different messages.
When you wear a ring, balance them with other accessories, such as a watch or bracelet. Be sure to match your metals, too.
By applying all of these tips, you'll be able to wear a ring stylishly.
Featured image courtesy of Canva.
About David Em
Founder
David Em is the founder of Next Level Gents, the ultimate destination for tips and advice about style, grooming, fitness, and success.