Find out what the best shaving creams are for men. It'll provide moisture in your facial hair, which gives you a softer and smoother shave.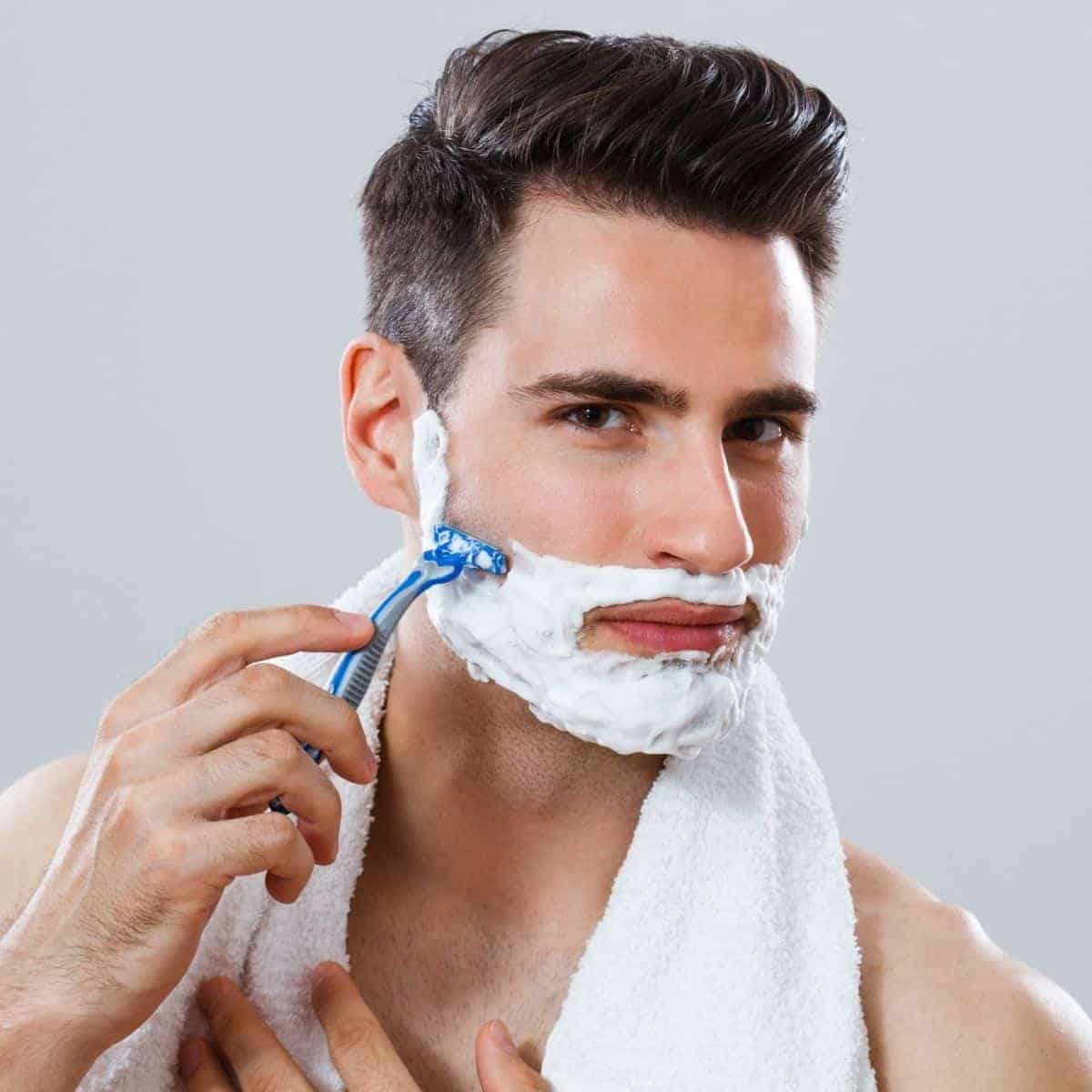 Related: The difference between beard oil and beard balm
1. Jack Black Supreme Cream Triple Cushion Shave Lather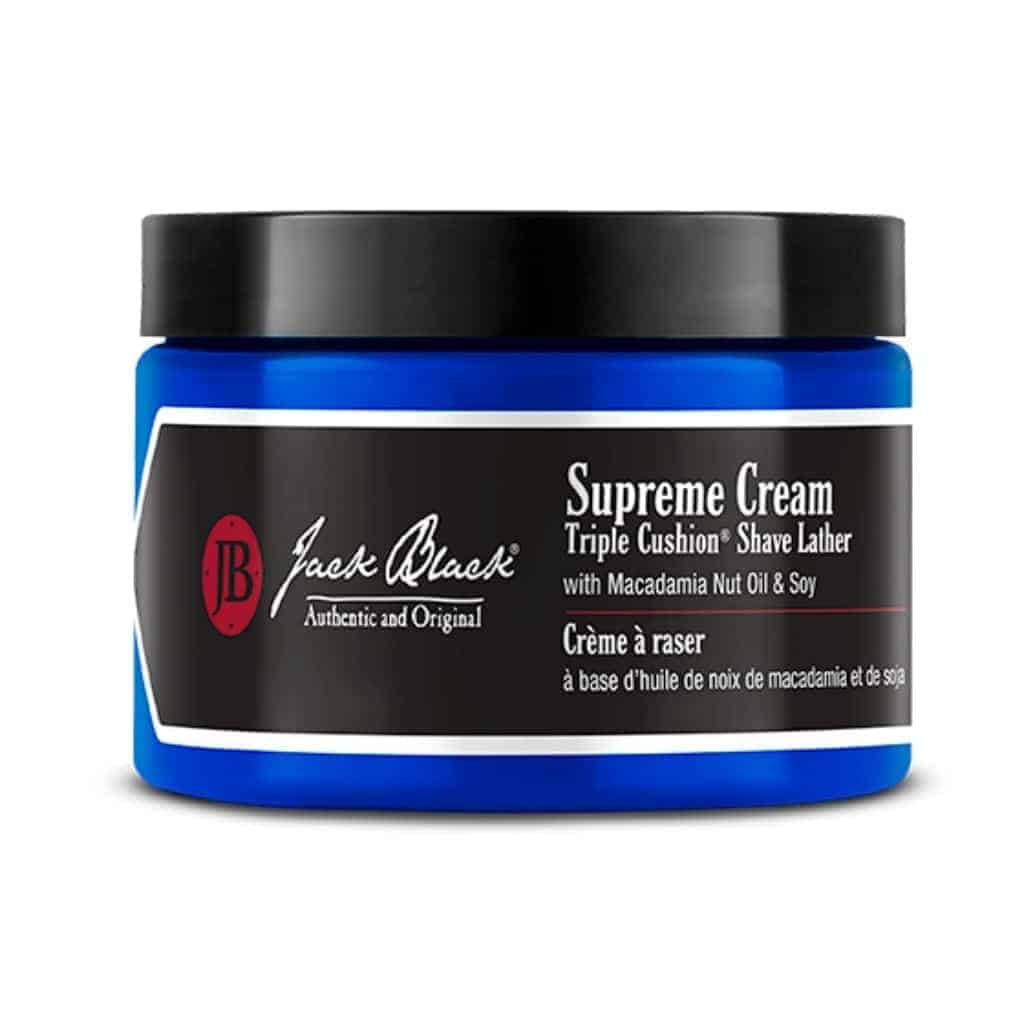 Jack Black makes some of the best men's grooming products on the market. The Supreme Cream is the overall best men's shave cream because it works so well.
The following are the main ingredients of the Supreme Cream and their benefits:
Macadamia nut oil. Softens and hydrates your skin while providing a protective layer.
Soybean oil. Emollient that has antioxidants. It also soothes and moisturizes your skin.
Jojoba oil. Provides lubrication and protection.
Glycerin. A humectant that helps maintain your skin's moisture balance.
Organic edelweiss extract. An antioxidant that soothes and calms your skin.
It gives you a smooth and close shave while easily rinsing off when you're finished. It's also free of synthetic fragrance, colorants, and parabens. So, you can rest assured knowing that you're using a good product.
Buy Supreme Cream Triple Cushion Shave Lather from Jack Black.
2. Cremo Original Shave Cream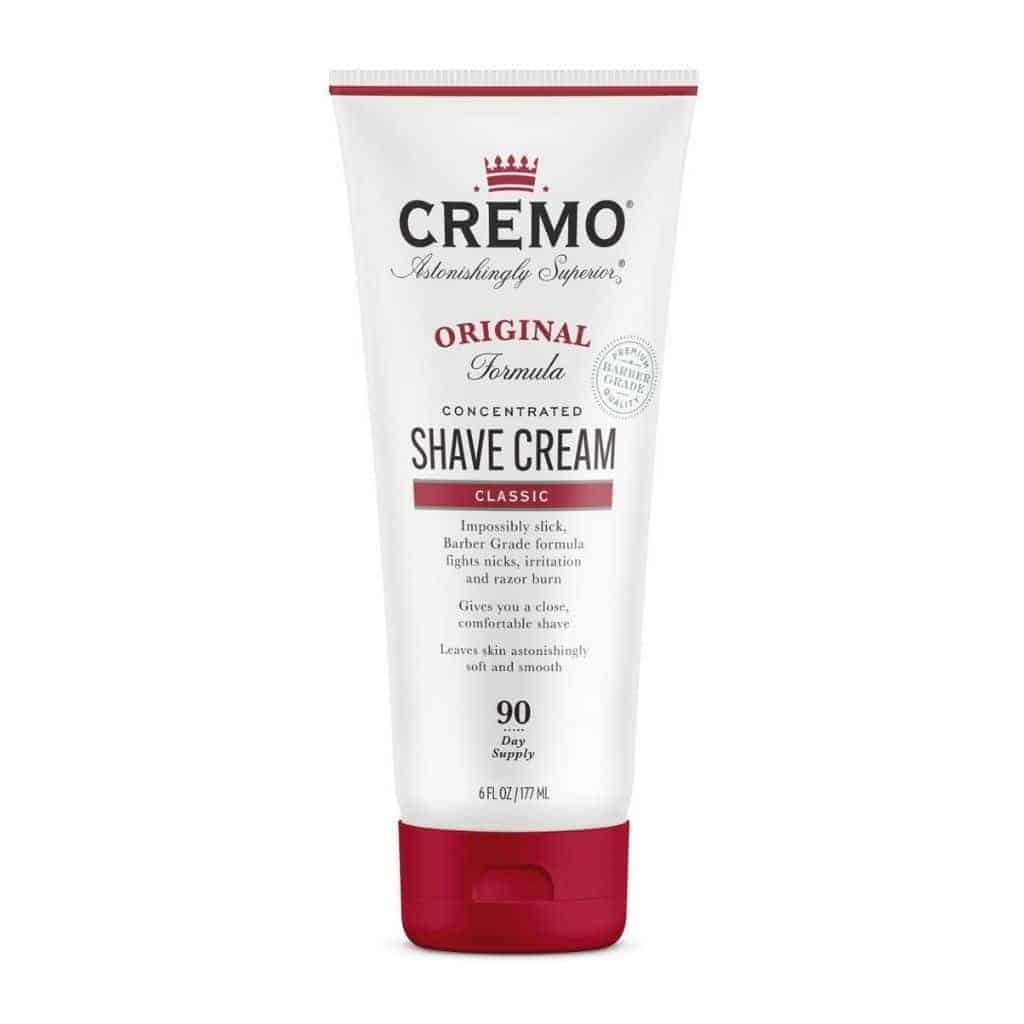 Cremo's Original Shave Cream is a classic and a go-to product for many. It's a thin and slick cream that requires a small amount of water for a smooth shave.
Cremo designed the shaving cream to reduce nicks, razor burn, and irritation. So, you can use any type of blade to get a close shave without any problems.
It's also widely available. You can find it at most in-person and online stores that sell shaving supplies.
Buy Cremo Original Shave Cream from Walmart.
3. Billy Jealousy Hydroplane Super Slick Shave Cream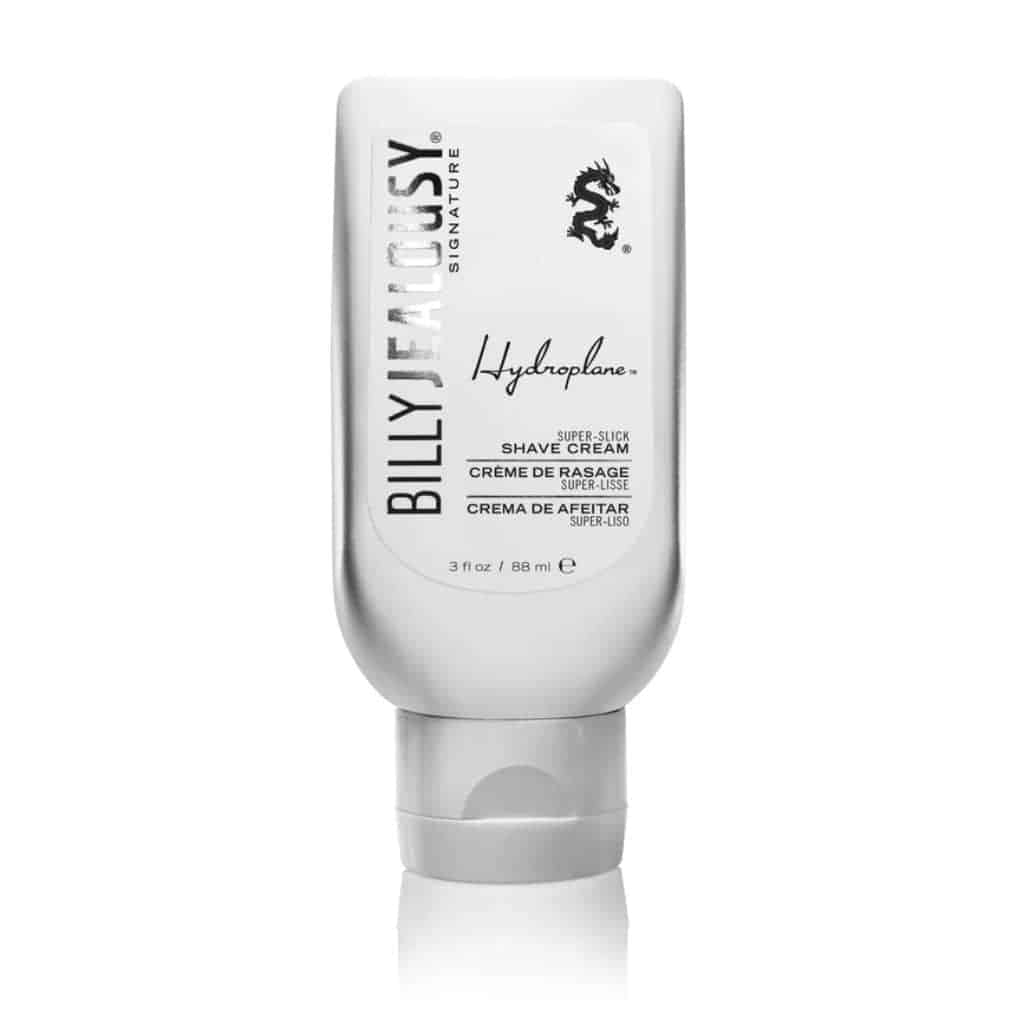 The Hydroplane Super Slick Shave Cream from Billy Jealousy is one of the best that you'll use. It's more expensive than other shave creams. However, it's worth every penny.
The rich and foamless cream gives you a close shave. It's made with fruit oils, which are designed to condition your skin, reduce irritation, prevent cuts, and leave you with a clean face.
It also has a fresh citrus and bergamot scent. After your shave, you'll smell good, and your skin will be left moisturized.
Buy Billy Jealousy Shave Cream from Amazon.
4. Taylor of Old Bond Street Sandalwood Shaving Cream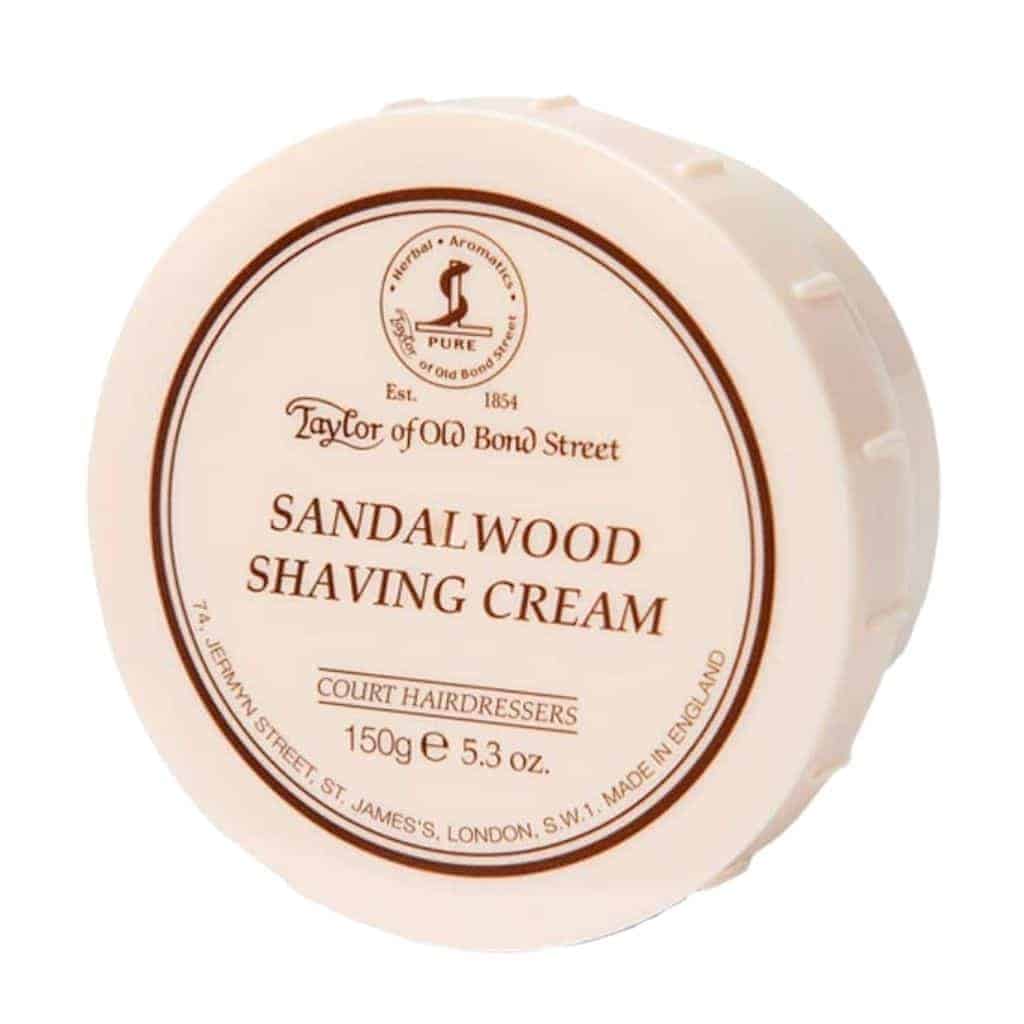 If you're looking for a classic barbershop-like shave, Taylor of Old Bond Street offers the perfect shaving cream for you.
It's made in England, has a masculine scent, and makes you feel like you've just left the barbershop.
The Sandalwood Shaving Cream is a traditional cream set in a plastic bowl to make it easy to lather. All you need for a successful shave is a badger brush, water, and a safety razor.
Buy Taylor of Old Bond Street Sandalwood Shaving Cream from Amazon.
5. The Art of Shaving Unscented Shaving Cream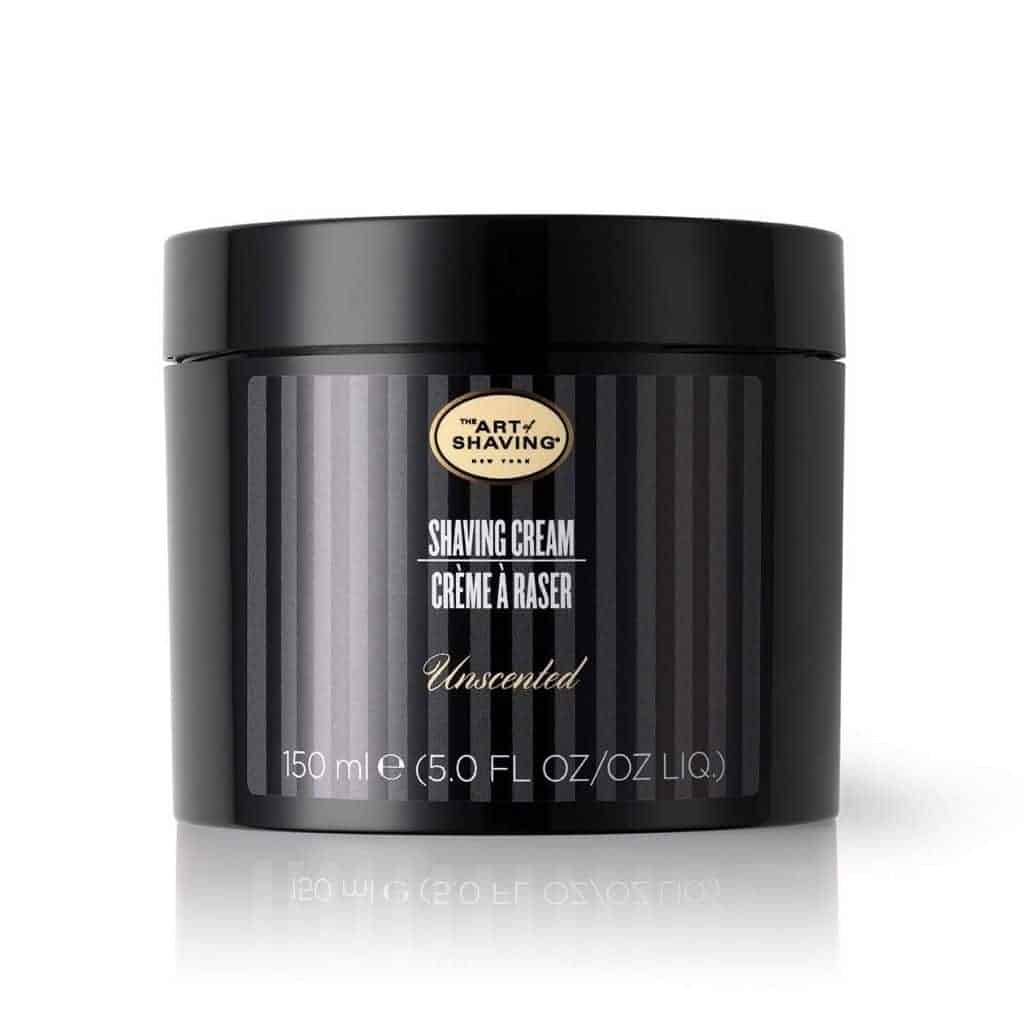 If you have sensitive skin or prefer an unscented product, The Art of Shaving offers an excellent shaving cream.
Being unscented, free from synthetic dyes and alcohol, ensures that your skin doesn't react negatively.
Glycerin and coconut acid are the two main ingredients that hydrate your face during shaving. After your shave, your skin will feel smooth, fresh, and free of irritation.
The cream is thick and rich, which gives you a protective layer for a smooth shave. It spreads across your face well, so a little goes a long way. The rich lather feels luxurious, and it washes away easily.
6. Bevel Shave Cream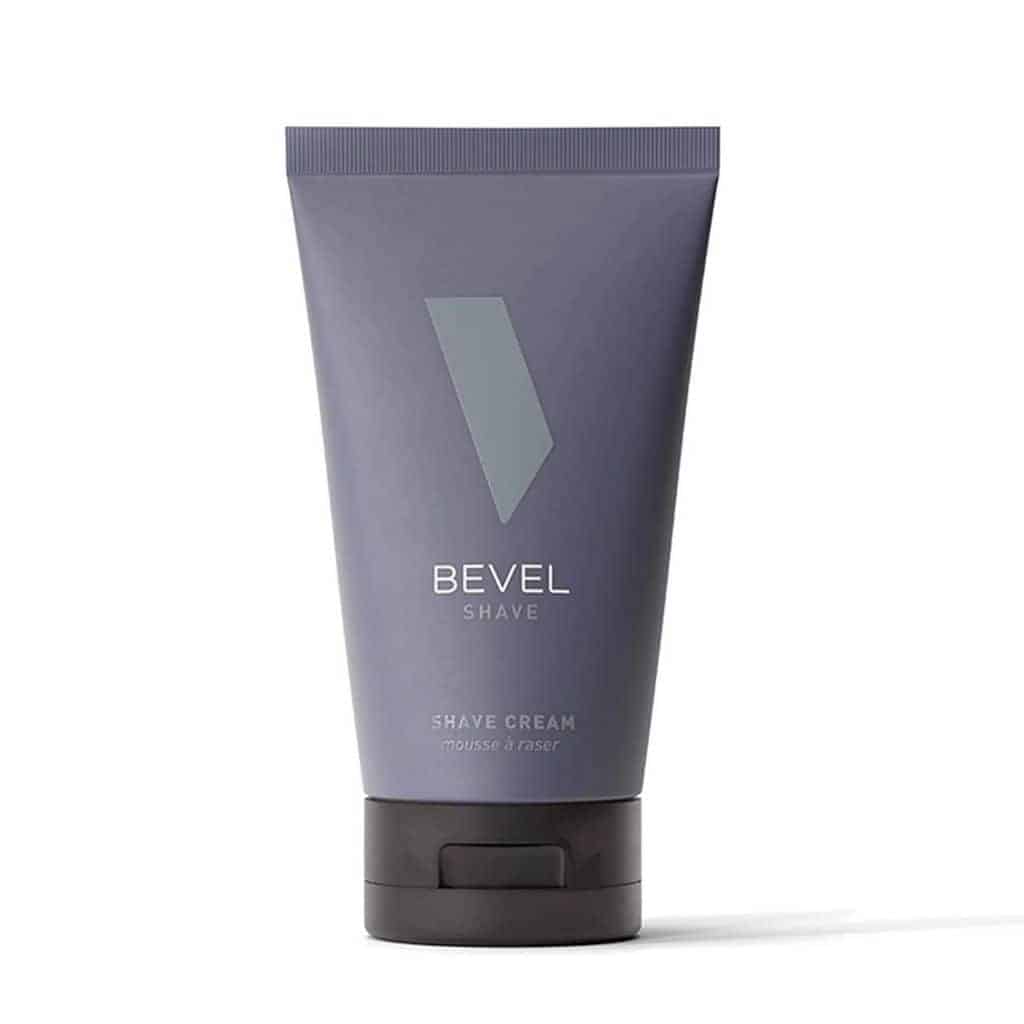 Bevel's formula takes a different approach to shaving cream. Most products rely on water as the key ingredient. However, Bevel utilizes aloe vera, shea butter, and comfrey extract to moisturize and protect.
Another key ingredient is vitamin E, which ensures that your skin stays soft and doesn't get irritated while you shave.
The shave cream works perfectly with Bevel's safety razor and shaving brush. Combining the three will give you a nice lather and a slick shave.
Buy Bevel Shave Cream from Amazon.
7. Bulldog Original Shave Cream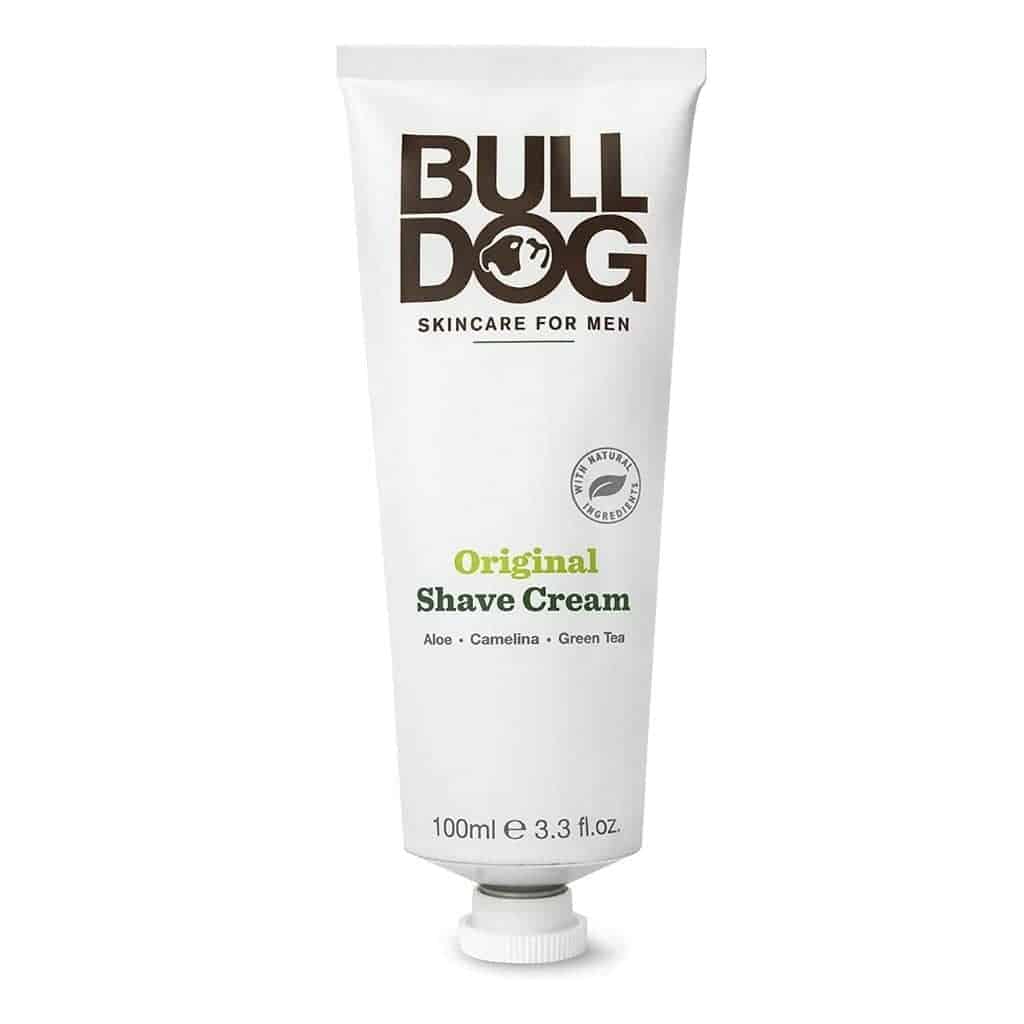 The Original Shave Cream by Bulldog is a simple and straightforward cream that gets the job done. It doesn't have synthetic fragrances or ingredients from animal sources, which is good.
Instead, it's formulated with aloe, camelina oil, and green tea. The three main ingredients prevent nicks, irritation, and razor burn.
With Bulldog's shave cream, you don't need pre-shave because the aloe and camelina oil softens your skin.
Buy Bulldog Original Shave Cream from Amazon.
8. Proraso Shaving Cream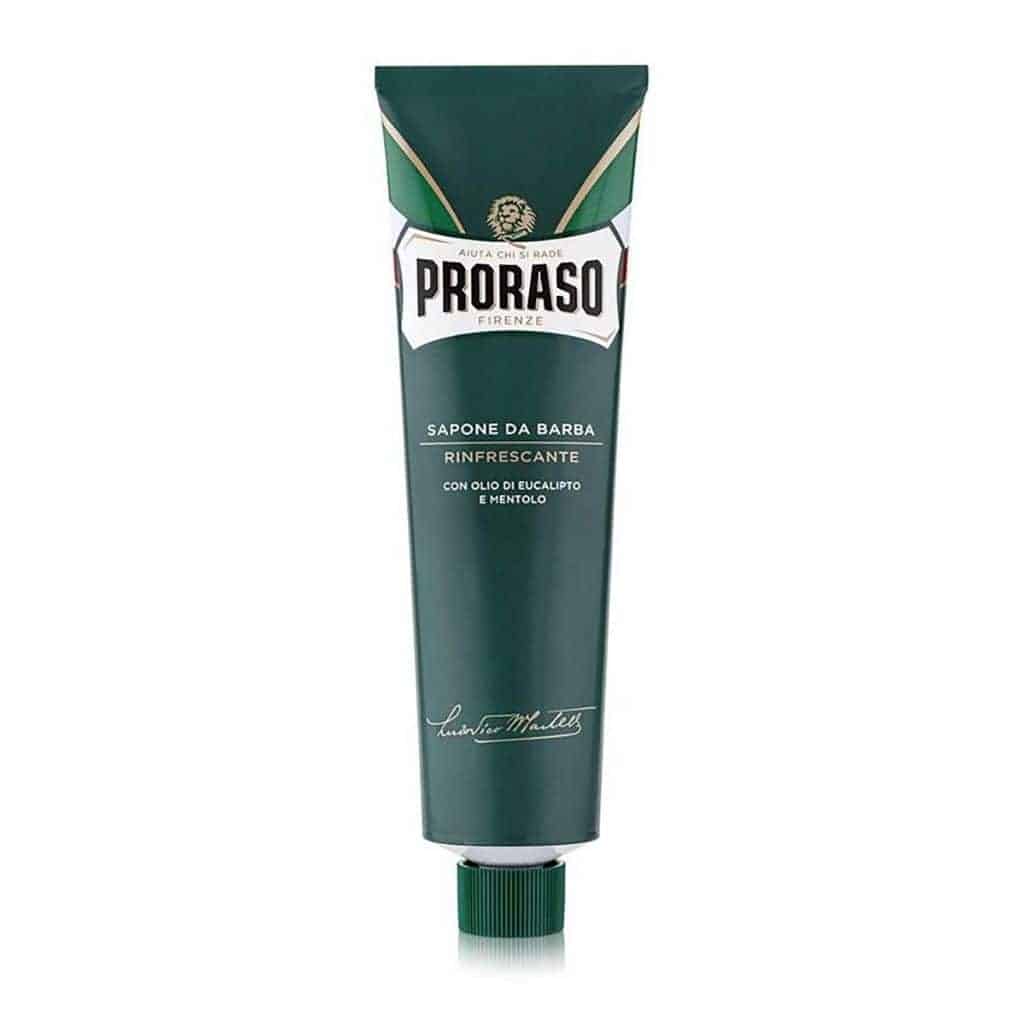 Proraso's shaving cream will give you a noticeably better and smoother shave. Your skin will feel hydrated and soft throughout the day.
It's made with botanical and natural oils that protect your skin. It also helps the blade glide smoothly, reduces irritation, and prevents nicks.
Proraso makes an excellent shaving cream that comes from Italy. It's free of parabens, silicones, mineral oil, SLS, and artificial colors.
Overall, it's best to use the Proraso cream with a straight or safety razor. Start by creating a lather with a solid badger brush.
Buy Proraso Shaving Cream from Amazon.
9. Malin+Goetz Vitamin E Shaving Cream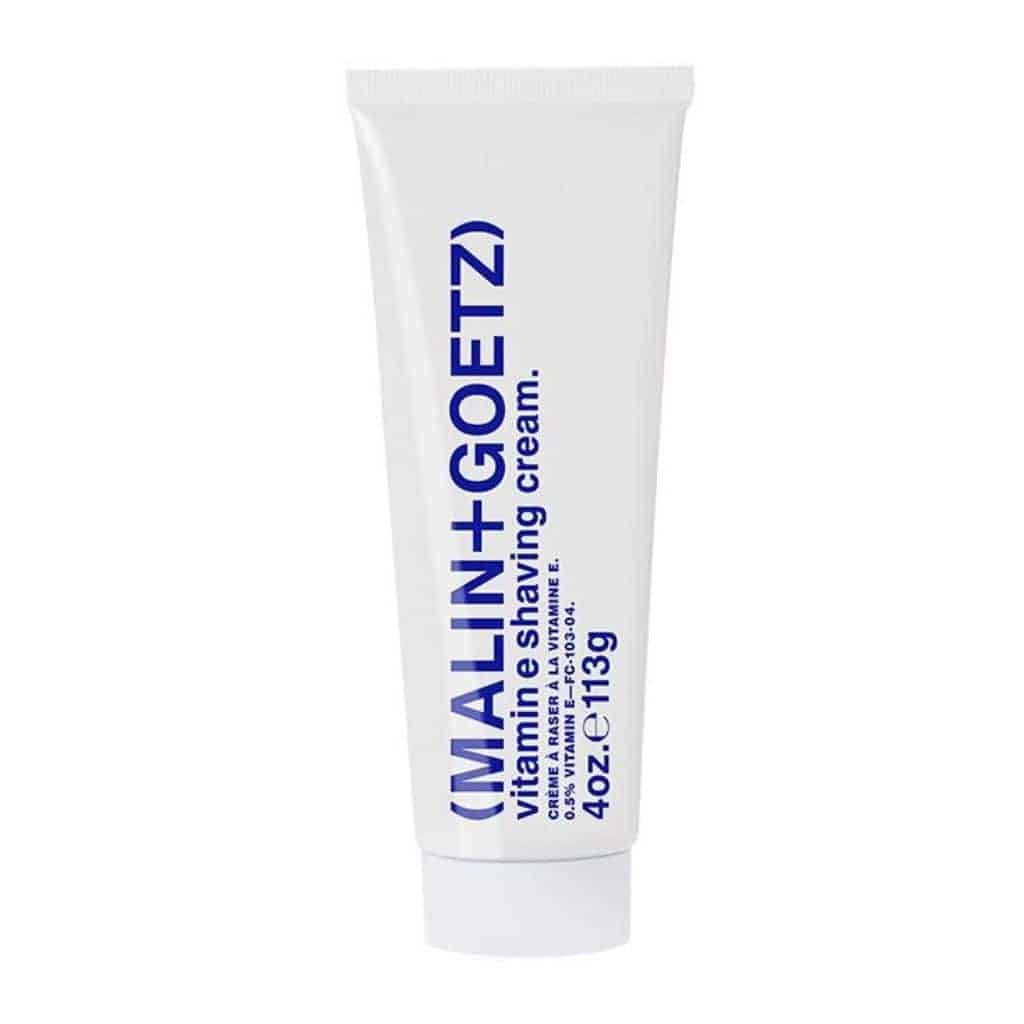 Malin+Goetz Vitamin E Shaving Cream is a lightweight and foamless cream. It does an excellent job at preparing your skin for a close shave. The best part is that it won't dry out your skin.
It's packed with hydrating and protective ingredients, such as squalene, shea butter, vitamin E, glycerin, sodium PCA, chamomile extract, allantoin, and menthol.
With an effective blend of ingredients, you'll get a close shave without irritation or dry skin.
Once you're finished shaving, rinsing it off is a breeze. With water, it comes off quickly and doesn't leave any residue behind.
Buy Vitamin E Shaving Cream from Malin+Goetz.
10. Kiehl's Ultimate Brushless Shave Cream White Eagle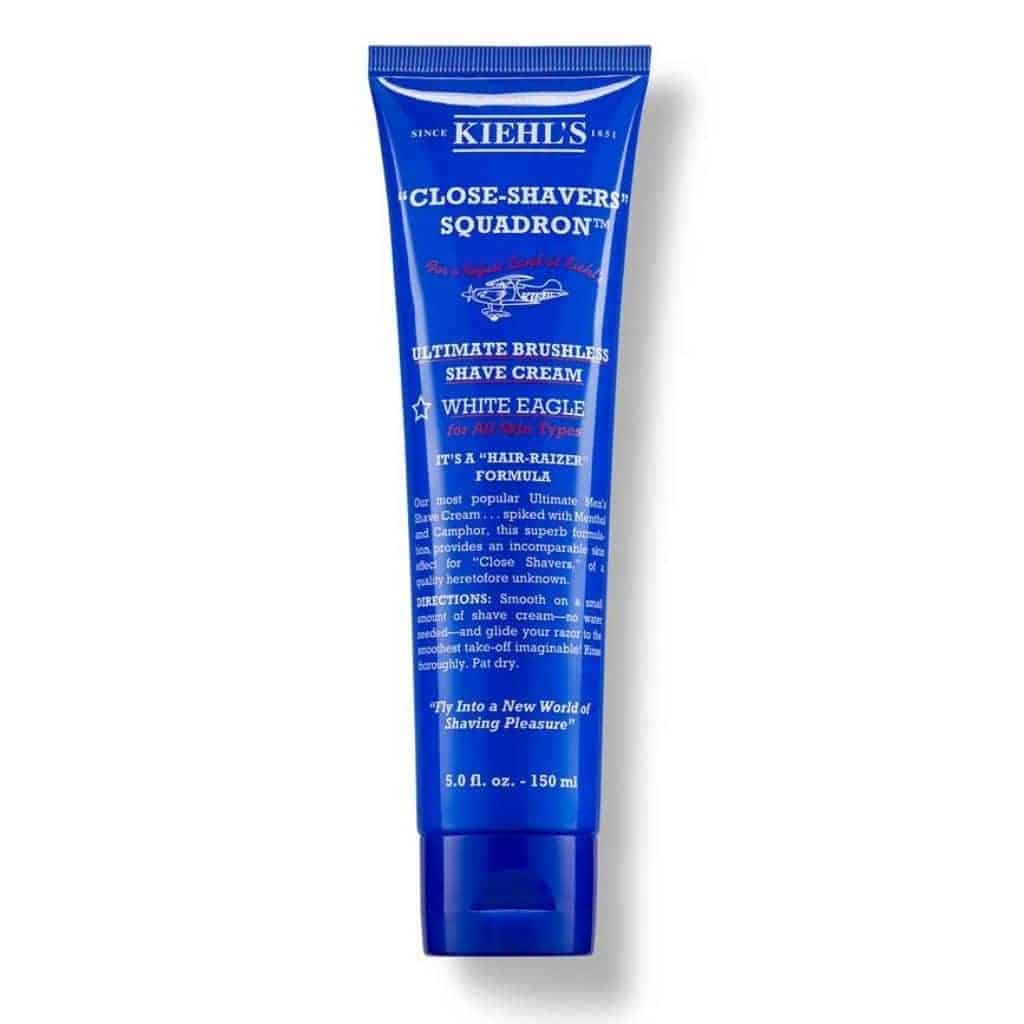 Kiehl's has become one of the top brands for men's grooming products. Its shaving cream doesn't disappoint.
If you want a shaving cream that doesn't require water or a brush, Kiehl's offers the perfect product. The Ultimate Brushless Shave Cream will give you a close and comfortable shave without the use of water.
Menthol, camphor, and sesame oil are the key ingredients that make it work. It softens, cools, and protects your skin.
Buy Ultimate Brushless Shave Cream White Eagle from Kiehl's.
Frequently asked questions
The following are answers to common questions about shaving cream.
What's the purpose of shaving cream?
Shaving cream is used to soften your hair and provide lubrication so you can easily shave.
What's the difference between shaving cream and gel?
Shaving cream is meant to be used with water to create a lather. Shaving gel is thicker and meant to be used straight out of the bottle.
Who invented shaving cream?
In 1919, a former MIT professor named Frank Shields created the first shaving cream.
Conclusion
Regardless of how often you shave, having a solid shaving cream is a must. It'll transform the way you shave and how your skin feels.
The goal is to use a shaving cream made with high-quality ingredients that protect your skin and leaves it moisturized.
Featured image courtesy of Canva.
About David Em
Founder
David Em is the founder of Next Level Gents, the ultimate destination for tips and advice about style, grooming, fitness, and success.