Shaving with a safety razor reduces irritation, bumps, and ingrown hairs. Learn the benefits of using a safety razor and how it'll give you a better shave.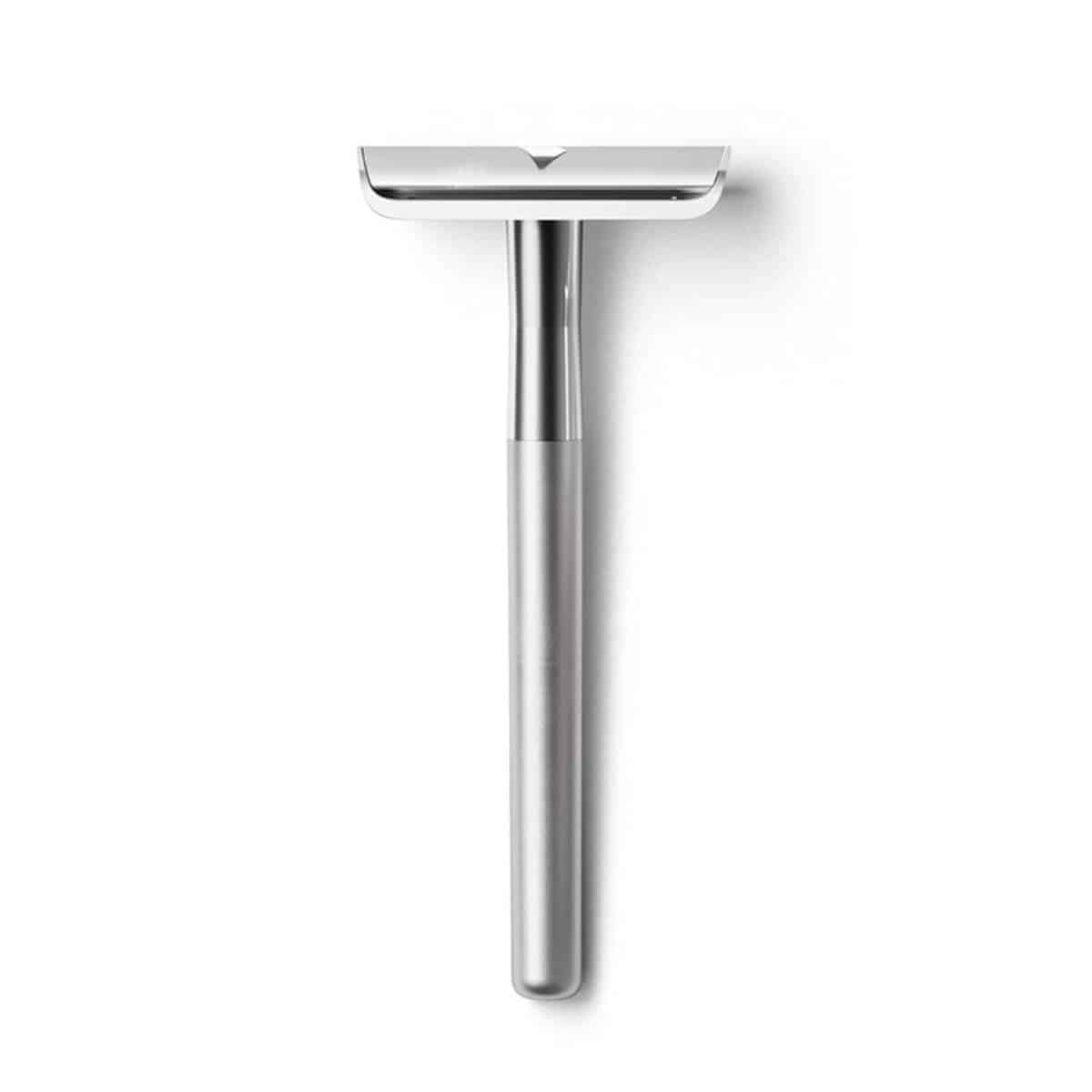 Estimated reading time: 6 minutes
We receive a commission on purchases made through links on this page. For more information, read Affiliate Disclosure.
History and development
It's believed that shaving goes back to the Stone Age. Now, it has developed quite a bit. Relatively, safety razors are newer as they go back hundreds of years.
Related: Should you use a hair trimmer or hair clipper?
In the 1700s, a French cutler by the name of Jean-Jacques Perret added a protective guard to a regular straight razor, which became one of the first safety razors.
In the 1900s, King Camp Gillette invented the double-edge safety razor, which used a disposable razor with two sharpened edges. Part of Gillette's success came from supplying American soldiers during the First World War.
The different safety razors
The safety razor isn't a new device as it's been around for many years. The reason that it's called a safety razor is that it has a protective guard that protects your skin from cuts and nicks.
Related: Ultimate guide to shaving your head
There are several styles of safety razors, which means you can find the perfect type for your skin type and needs. The following are the different types of safety razors:
Closed comb. If you're a beginner to wet shaving, a closed comb razor is a perfect choice because they offer the most protection. The bar runs below the razor and can be flat or with grooves. Its purpose is to tighten your skin by stretching it apart before the blade cuts through your hair.
Open comb. Instead of a straight bar, the open comb razor has a row of teeth that runs below the razor. Your skin is more exposed to the razor, which means you'll need to be more careful. By exposing more skin and hair to the razor, you'll be able to shave more quickly.
Adjustable. The space between your razor blade and the safety bar is known as the blade gap. An adjustable razor allows you to alter the blade gap.
Slant. For an easier cut, choose a slant razor. Since the blade is slanted, it'll cut your hair at an angle. When you compare it to shaving with a straight-on cut, it'll be easier and less irritating. If you have sensitive skin, this is the best razor to use.
Related: Is shaving cream or shaving soap better?
How to shave with a safety razor
As with any shave, proper skin preparation and shave execution is important. Take the following steps to ensure you get a good shave:
Soften your skin with warm water.
Apply shaving cream, soap, or oil.
Load your razor head with the blade and make sure it's secure.
With short and straight strokes, shave with the grain.
Rinse your blade, and make a second pass at an angle. Not completely against the grain, but at a 30-degree angle.
Rinse your face with cold water to close your pores.
Apply post-shave balm.
One of the most important things to remember when you're shaving is to keep your skin tight because it'll create a smooth surface for your razor.
There are several ways to do this. You can turn your face or neck or use your fingers to pull your skin. If you fail to do this, you may get a nick.
Be careful, they're sharp
The blade is sharp, which means you need to be careful when you shave.
A great benefit of the sharpness is that you don't need to apply much pressure when shaving. It'll work effectively without the force. You'll also protect your skin from getting cut.
If you have acne or sensitive skin, you may want to avoid the safety razor due to its sharpness.
Recommended products
Feather AS-D2 Stainless Safety Razor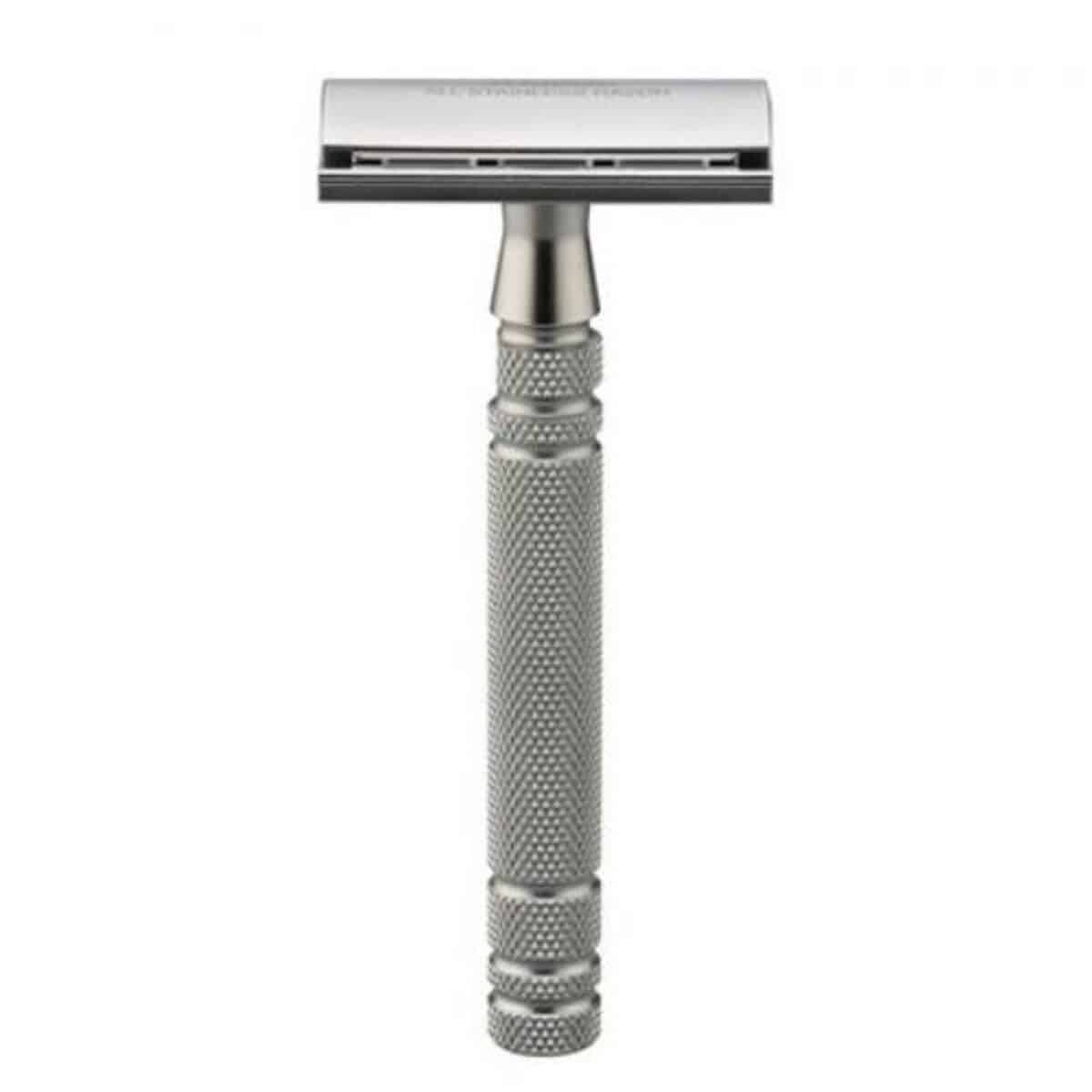 Buy the Feather Stainless Steel Double Edge Razor from Amazon (opens in a new tab).
Edwin Jagger Double-Edge Safety Razor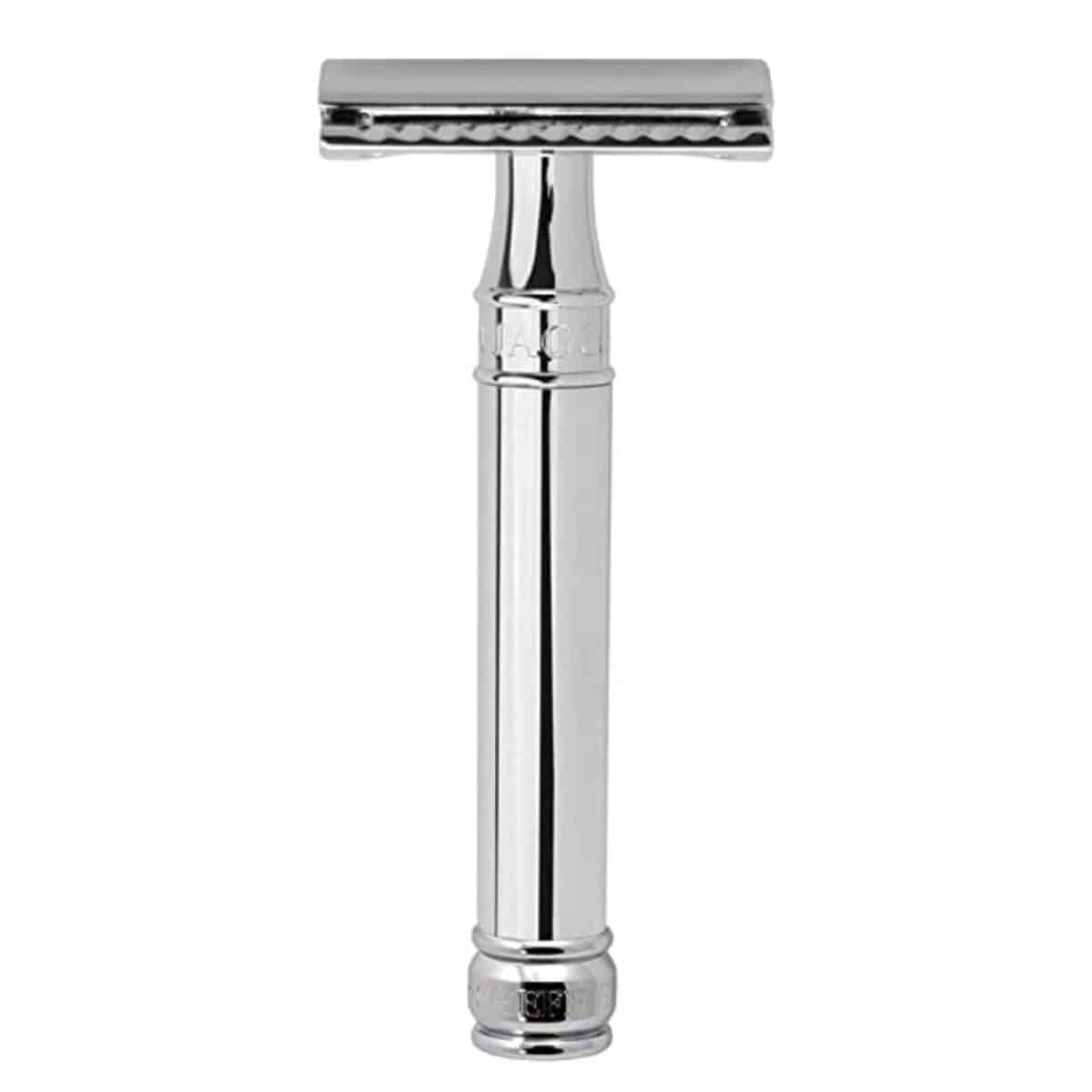 Buy the Edwin Jagger Double Edge Safety Razor from Amazon (opens in a new tab).
Merkur 38C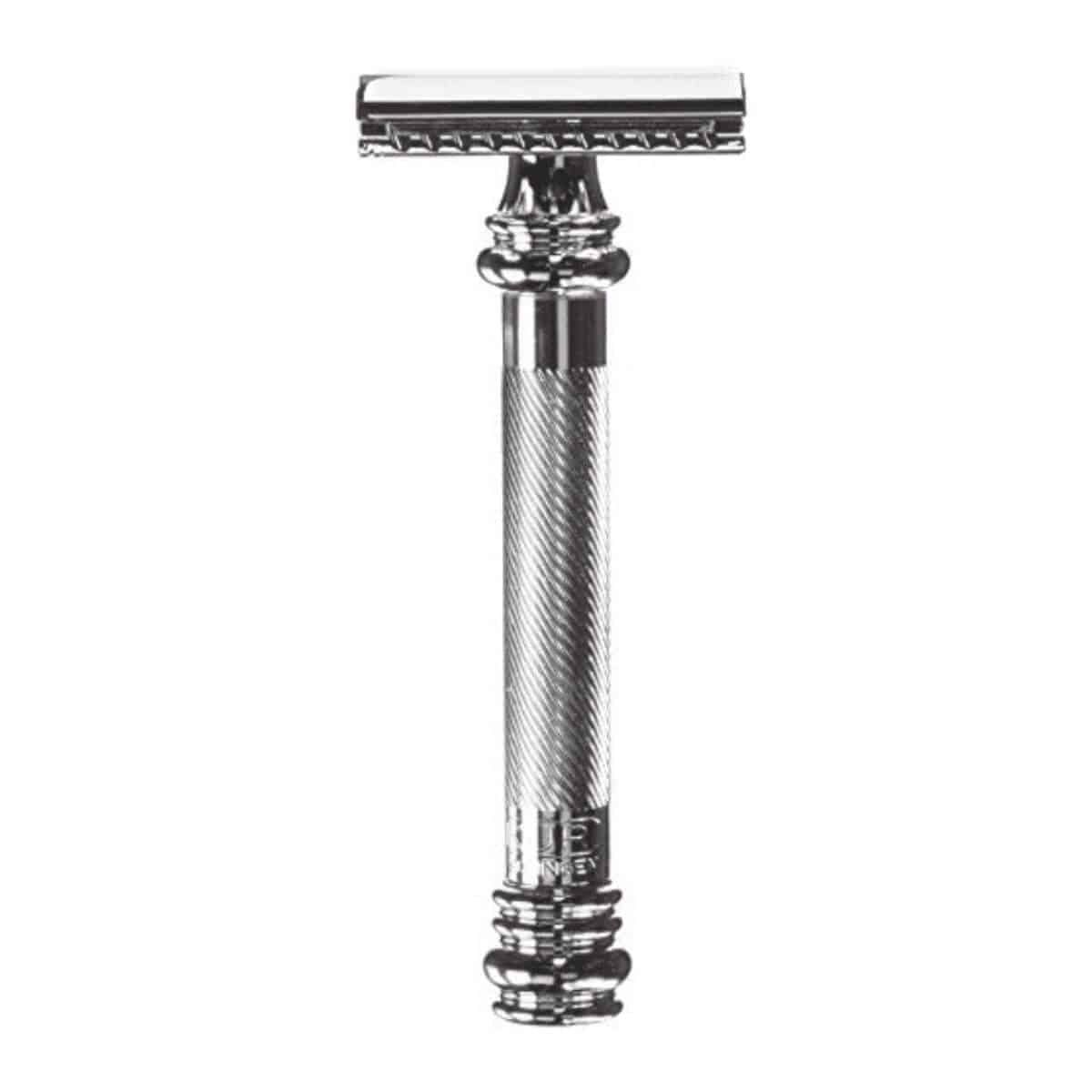 Buy the Merkur Safety Razor from Amazon (opens in a new tab).
Bevel Safety Razor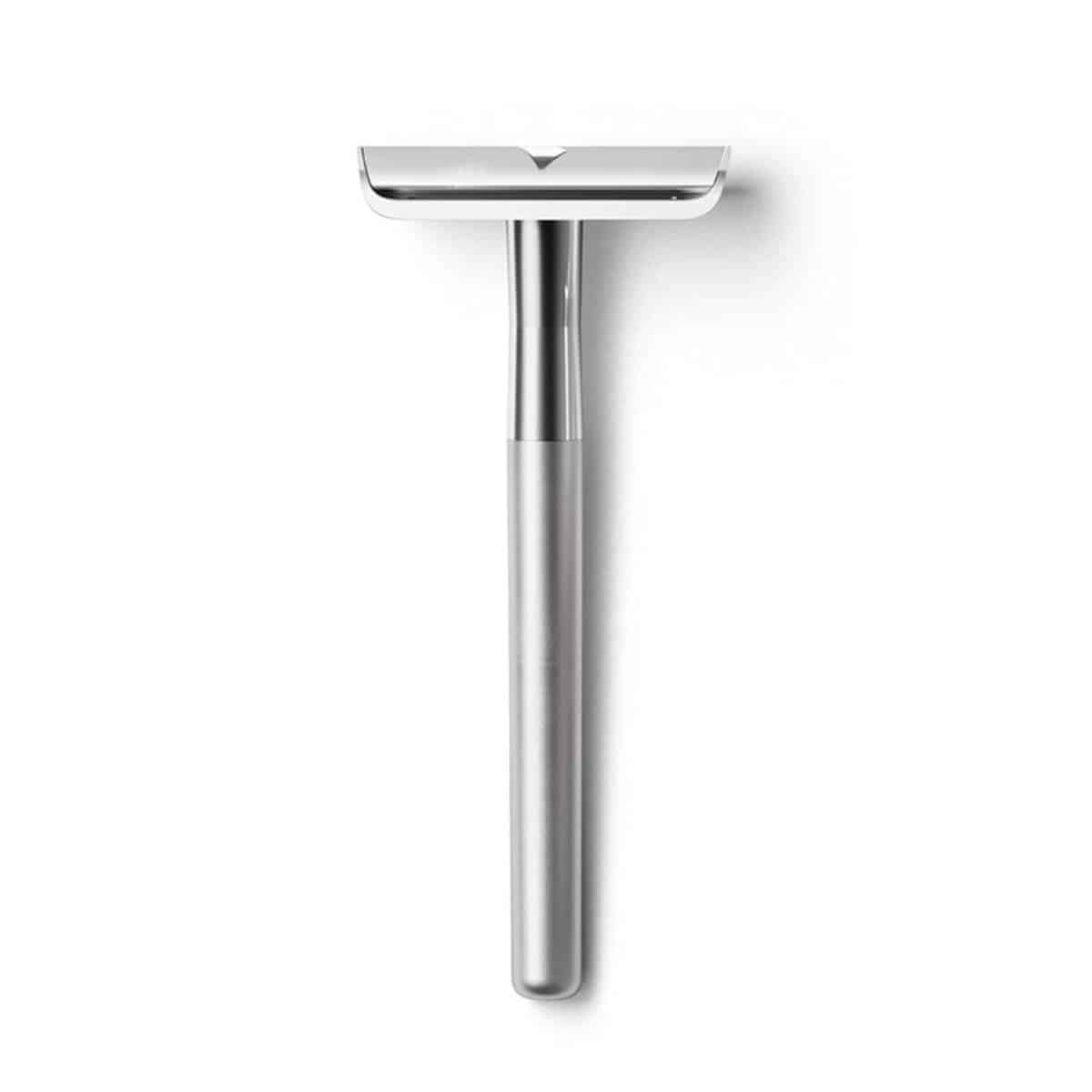 Buy the Bevel Safety Razor from Amazon (opens in a new tab).
Baxter of California Safety Razor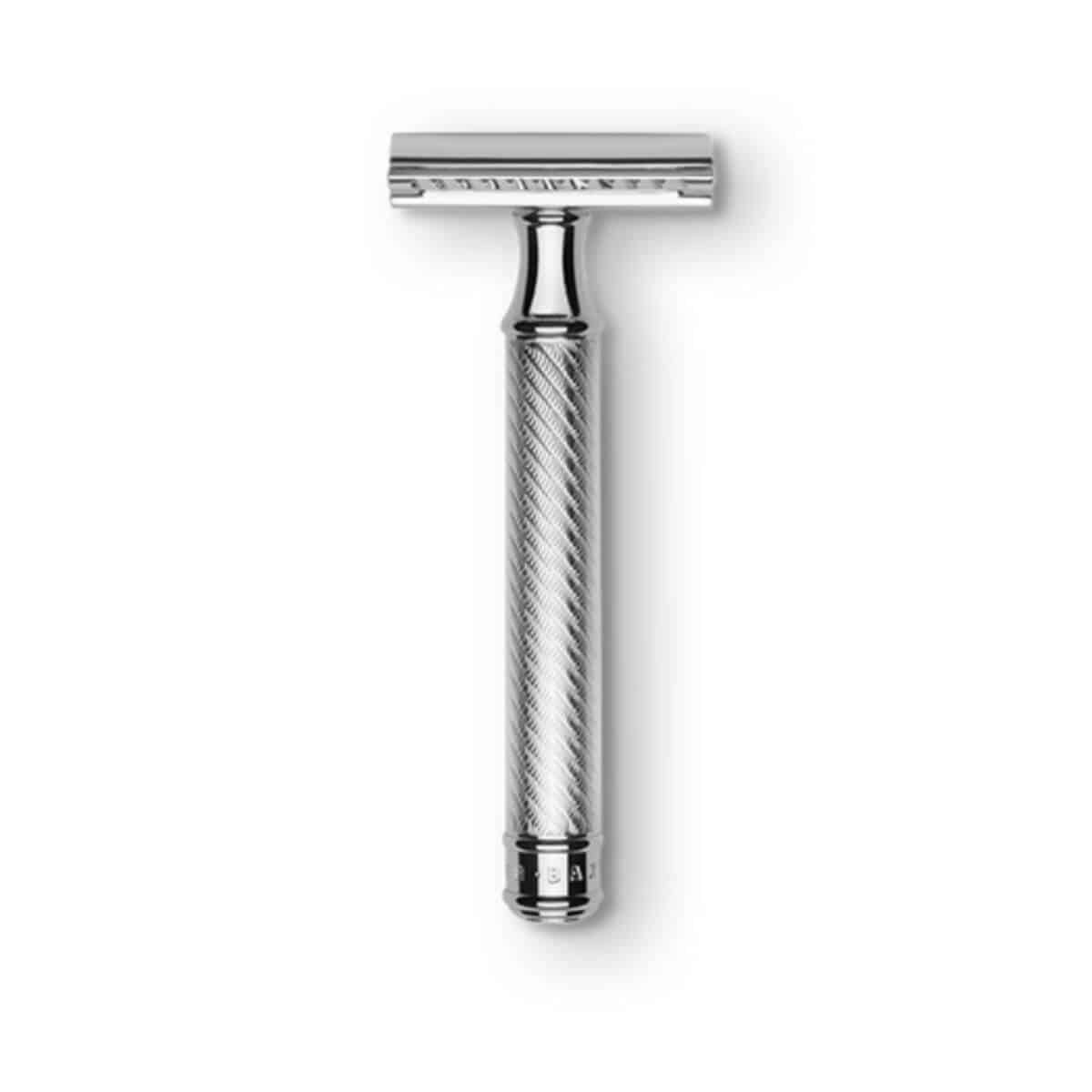 Buy the Baxter of California Safety Razor from Amazon (opens in a new tab).
Frequently asked questions
How do you take care of the blade?
Shaving with a safety razor will save you money in the long run because the replacement blades are inexpensive. For that reason, replacing your blades after every 2 to 3 uses will keep your shaving gear hygienic.
Can a woman use a safety razor?
Yes, anyone can use a safety razor. If you want a clean and smooth shave, it's the best choice.
Can you use a safety razor every day?
Yes, you can shave as often as you want.
Conclusion
Safety razors are great for getting a close and smooth shave. The learning curve may be more difficult than a cartridge razor. However, the closer shave is worth learning.
Another benefit is that it's better for the planet. Instead of disposing of plastic razors, you'll reuse the handle and only need to buy replacement blades.
More resources:
Featured image courtesy of Bevel.