Shaving soap and shaving cream soften your hair and prepare your skin for a smooth shave. They have the same purpose but there are differences between them.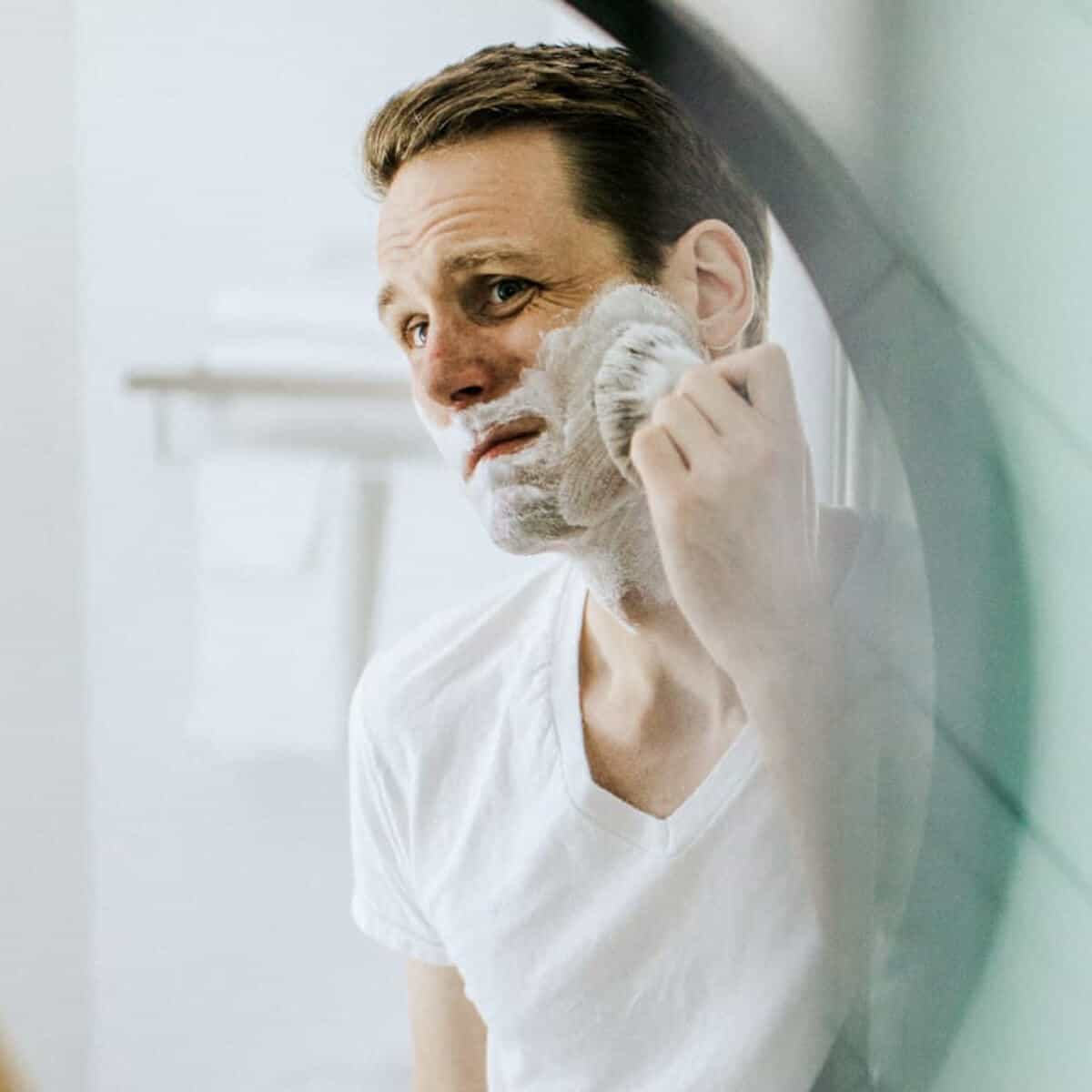 This post contains links to products from one or more of our advertisers. We may receive compensation when you click on links to those products. For more information, read Affiliate Disclosure.
Editor's note: This post was originally published in September 2019. It has been freshened up with new pictures and commentary on January 23, 2020.
Contents:
Importance of using shaving soap or cream
Shaving soap and cream both provide a thin layer of lubrication between your skin and the razor which makes shaving easier. Besides ease, both minimize friction which reduces nicks and burns.
Related: Grooming basics
Since shaving cream or soap reduces the amount of force needed to shave, it'll be a more comfortable experience.
If you shave without lubrication, you don't have a layer to protect your skin which makes you more vulnerable to cuts and irritation.
Sometimes, you don't have a choice and need to shave but don't have any cream or soap. If that's the case, use the following tips to minimize skin irritation:
Clean your razor before use.
Rinse your face with warm water.
Shave slowly and with the grain.
Wet shaving
Wet shaving is the traditional method of shaving. As the name states, it's shaving with water.
Traditional wet shaving gives you the closest shave possible leaving you with a smoother and cleaner feel than using an electric shaver.
The following are products that wet shaving requires:
Shaving soap or cream.
Shaving brush made of badger or boar hairs.
Single blade razor.
Shaving soap vs. cream
Shaving creams are easier to use as they require less time than shaving soaps. Whether you're preparing for a date, an interview, or just want to look your best, both are great for helping you achieve a clean and close shave.
Related: How to make a great first impression
The following are the differences between shaving soap and cream:
Shaving soap
Shaving soap is concentrated and you use it by lathering up a shaving brush. Since shaving soaps are thicker, they provide a rich lather. They do take a little bit of time to lather because you'll need to add water.
The great thing about shaving soap is that the thickness provides more protection for your skin. This also helps the razor glide smoothly.
To use shaving soap, you'll need a bowl and a shaving brush. You can't apply the soap directly to your skin because it needs water.
Take the following steps to use shaving soap:
Place your brush in a bowl of warm water so the hairs can absorb water for one minute.
Remove the brush and lightly shake it to remove excess water.
Lather up soap by using circular motions directly in the container for 20 seconds. This will transfer soap to the brush.
Bring your brush to a bowl and add drops of water while you mix it in circular motions. Do this until you build up a rich lather.
Use the brush to apply it evenly across your face in circular motions.
Once your face is covered with the rich lather, shave.
Shaving cream
Shaving cream is soft, light, and already has water in it. It'll give you a thick and creamy lather which will help the razor glide across your face without any friction.
If you want to use shaving cream, you have two options. You can either shave with or without a brush. If you're looking for a fast and easy shave, shaving cream is the best solution.
The following are steps to use shaving cream with a brush:
Place your brush in a bowl of warm water so the hairs can absorb water for one minute.
Remove the brush and lightly shake it to remove excess water.
Apply a dime-sized amount of cream onto the middle of the brush.
In a circular motion, use the brush to apply shaving cream to your face.
Once you've built up a lather on the areas that you're shaving, grab your razor and shave.
The following are steps to use shaving cream without a brush:
Rinse your face with warm water.
Apply a dime-sized amount of shaving cream on your finger.
In circular motions, rub the shaving cream on your face.
Once your face is covered, shave.
Scent differences
In general, shaving creams have a stronger scent than shaving soaps. This is important if you have sensitive skin because fragrances can cause a reaction.
That said, if you have sensitive skin and want to use shaving cream because of the quick lather, there are unscented shaving creams.
The scent is a personal preference and not a functional one. Therefore, how a product smells is a bonus instead of a factor to decide which one to use.
Post-shave checklist
After you shave, take the following steps to keep your skin clean and fresh:
Wash your face with water and a gentle cleanser.
Moisturize with face moisturize or an aftershave balm.
Clean your razor.
Note: Don't exfoliate your face after shaving because your skin will be more sensitive.
Recommended products
The following are the best shavings soaps, creams, brushes, and razors:
Best shaving soaps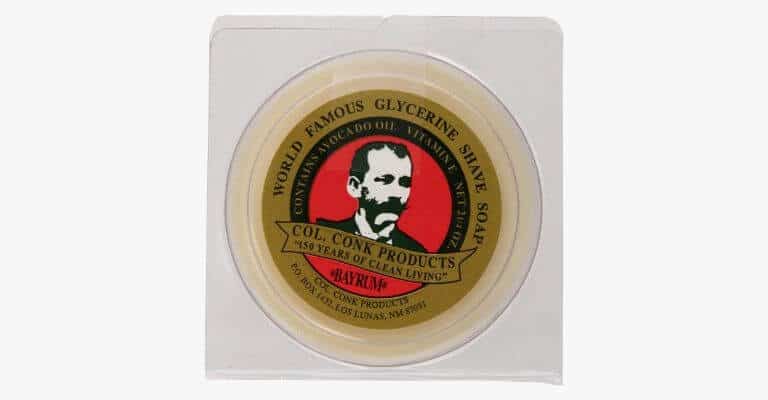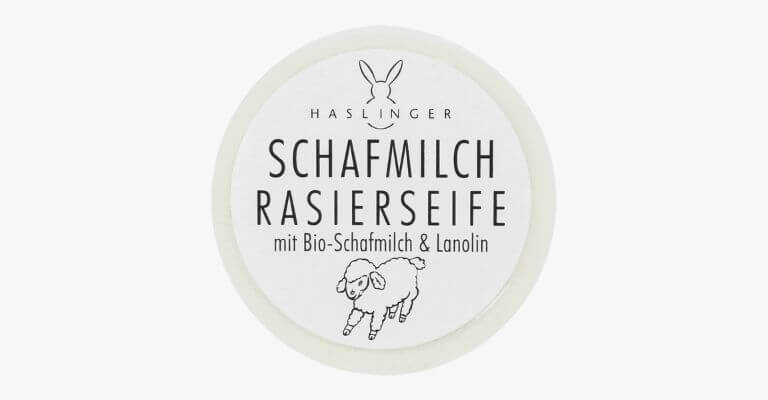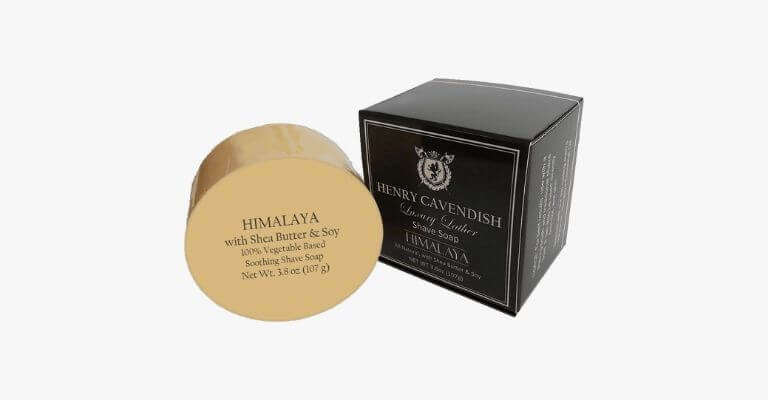 Best shaving creams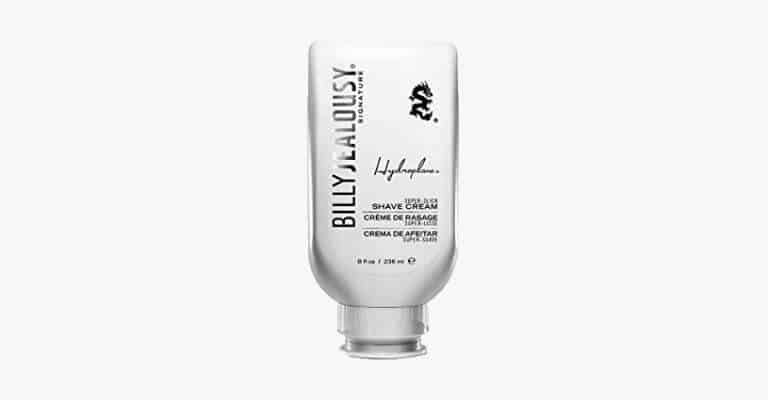 Taylor of Old Bond Street shaving cream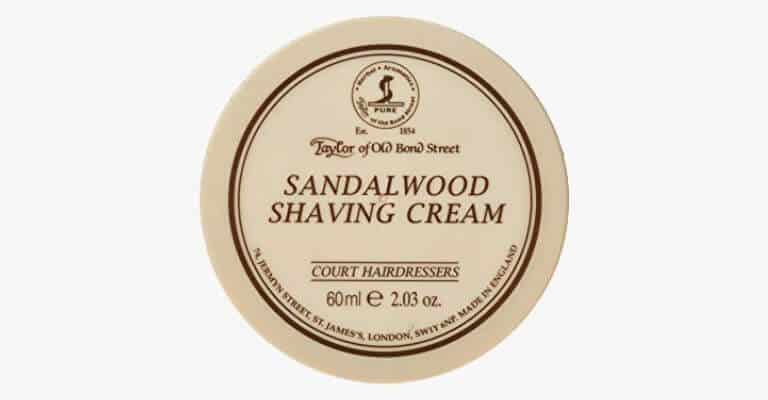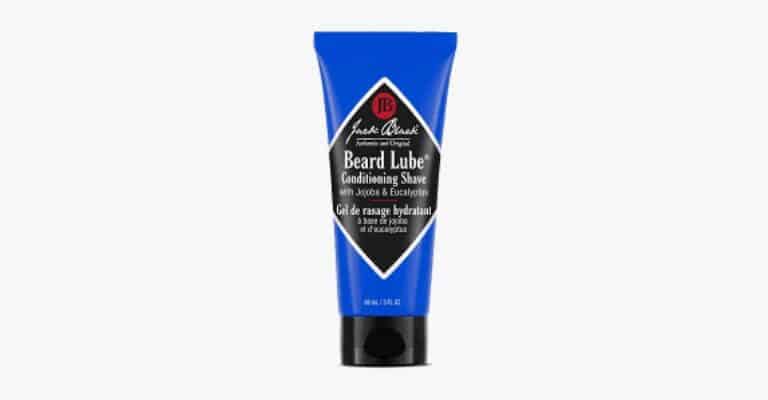 Best brushes
Edwin Jagger badger shaving brush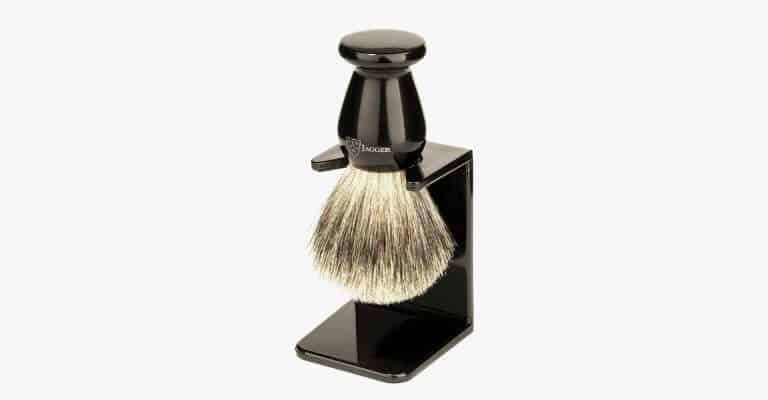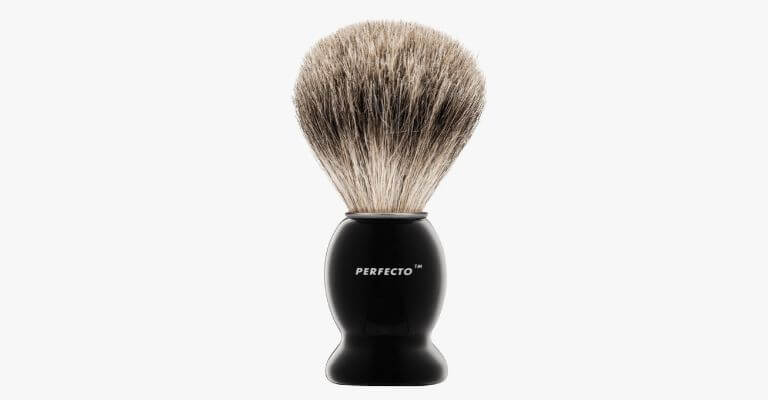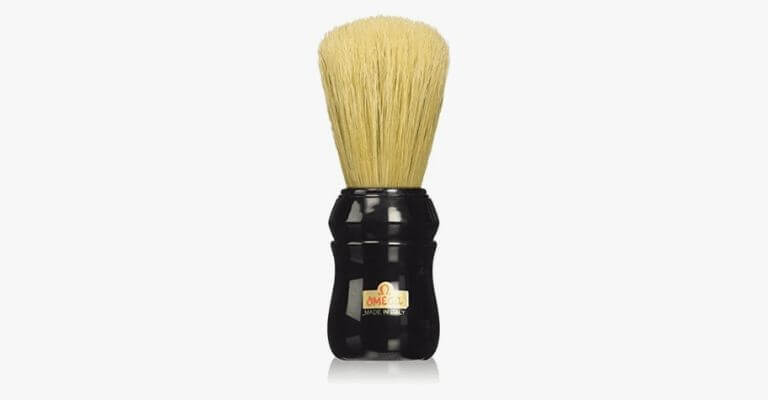 Best razors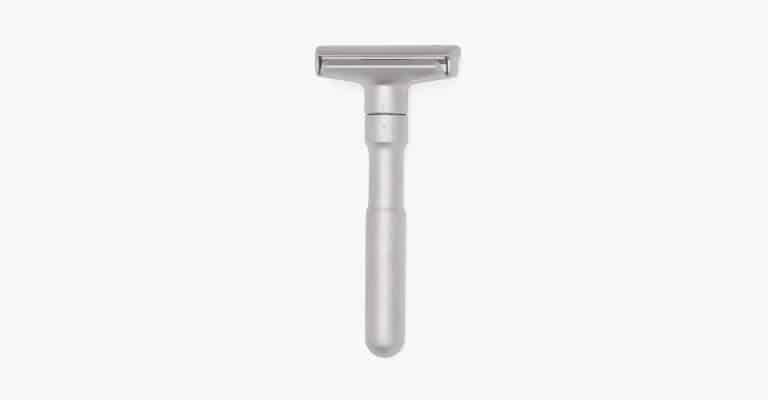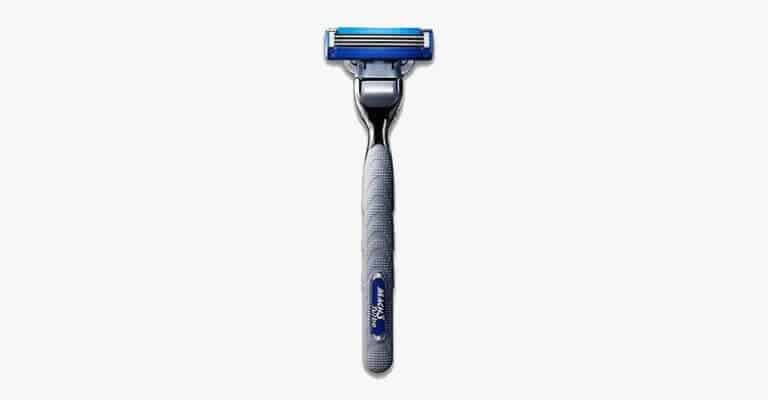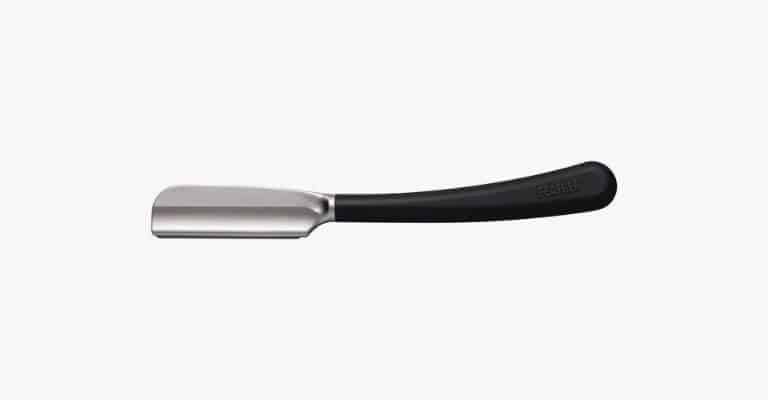 Conclusion
At the end of the day, shaving creams, and soaps both get the job done. They provide you with a comfortable and close shave. The best way to decide which one is right for you comes down to trying them out to see which you like the best.
Additional grooming resources
Want to learn more about grooming, or taking better care of your skin? The following are a few more resources:
Featured photo by Unsplash.