Wearing cologne is important because knowing that you smell and look good boosts your confidence. Here's your guide to the best cologne for men.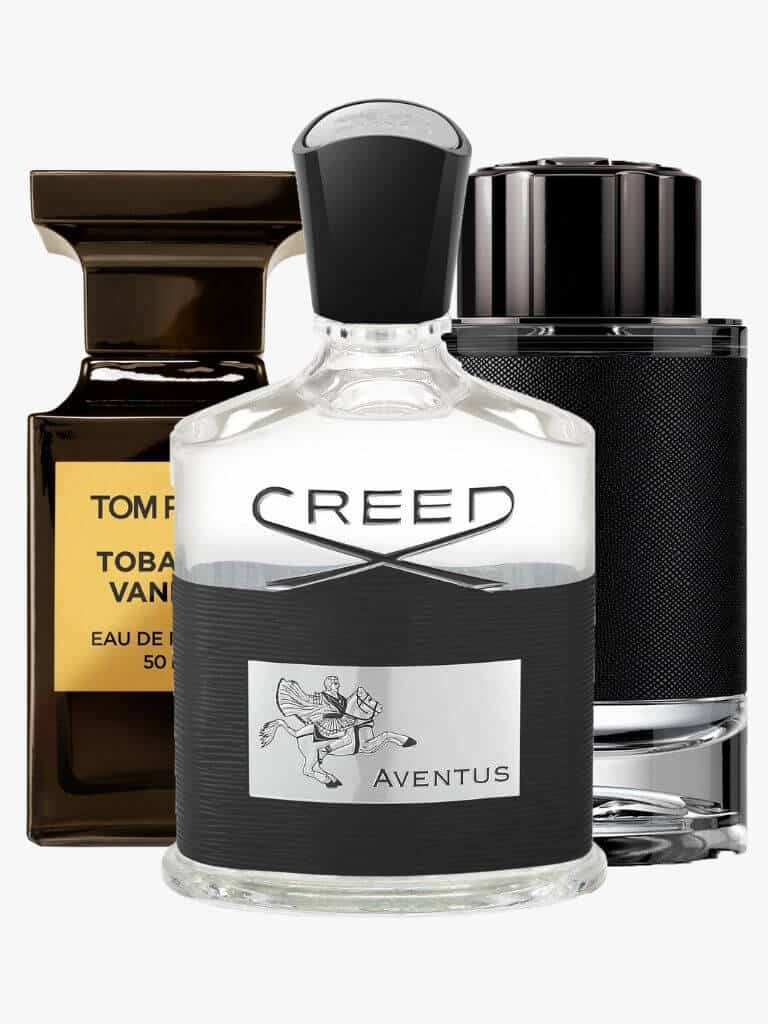 We receive a commission on purchases made through links on this page. For more information, read Affiliate Disclosure.
Editor's note: This post was originally published in January 2019. It's been freshened up with new pictures and commentary on December 19, 2019.
Table of contents
Importance of cologne
You can't see it, but it's there. If it's done right, it'll enhance your style and confidence. A great cologne will improve your life, yet remain invisible. By smelling good, you'll be more attractive and stand taller.
The key to cologne is the amount that you use. It's something that's easy to overdo, so use a minimal amount and start with one spray. Depending on how long the cologne lasts, you may need to apply another spray later in the day.
Fragrance notes
The ingredients that make up the fragrance are called fragrance notes. The different scents that you smell throughout the day are the notes. Here's how fragrance notes work:
| Note | Duration |
| --- | --- |
| Top/Head | First 5 to 15 minutes |
| Middle/Heart | 15 minutes to 1 hour |
| Bottom/Base | After 1 hour |
Top notes evaporate the quickest, then the middle note at a moderate speed, and the bottom note evaporates the slowest.
Best cologne for men
Here are the 15 best, timeless and irresistible colognes that will increase your attractiveness and confidence. Not only are these the best colognes for men, but they are also the top-selling men's cologne. This shows that they've stood the test of time and trial.
1. Jimmy Choo Man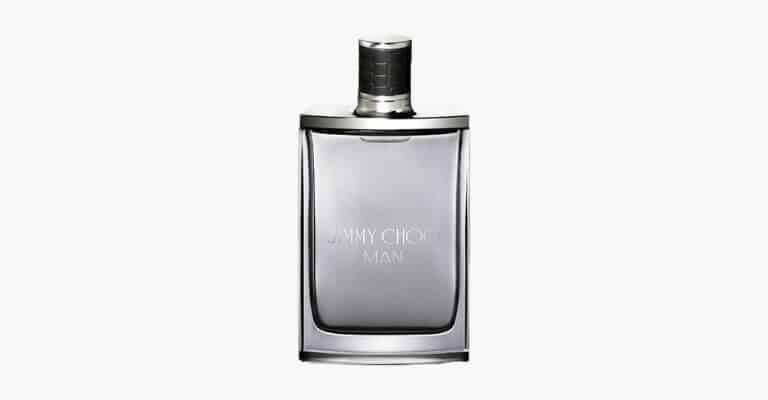 Jimmy Choo Man has a modern and fresh scent. It combines aromatic, fruity, and woody notes to give you a feeling of confidence and elegance.
Fragrance notes:
Top: Mandarin, Lavender, Honeydew Melon.
Middle: Geranium, Rose, Pink Pepper, Pineapple Leaves.
Bottom: Patchouli, Suede, Woody Accord, Amber Notes.
2. Giorgio Armani Acqua di Giò Pour Homme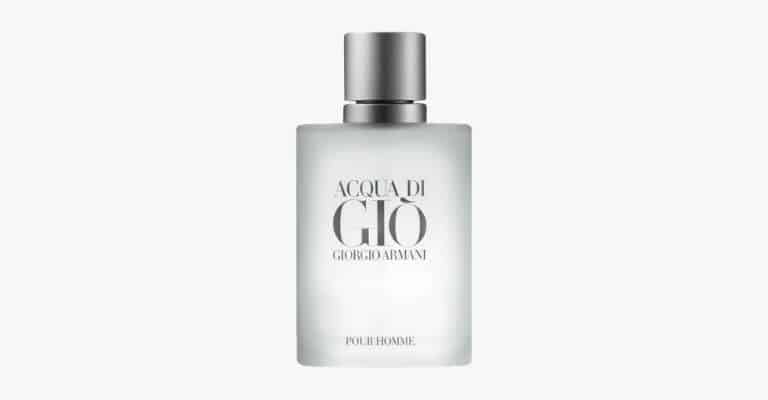 Acqua di Giò has a clean and refreshing scent. It starts with a light citrus scent and ends with a woody finish. This will give you a relaxed and light feeling.
Fragrance notes:
Top: Bergamot, Neroli, Marine Notes, Green Tangerine.
Middle: Rosemary, Persimmon, Patchouli.
Bottom: Cedarwood and Oak Moss.
3. Tom Ford Tobacco Vanille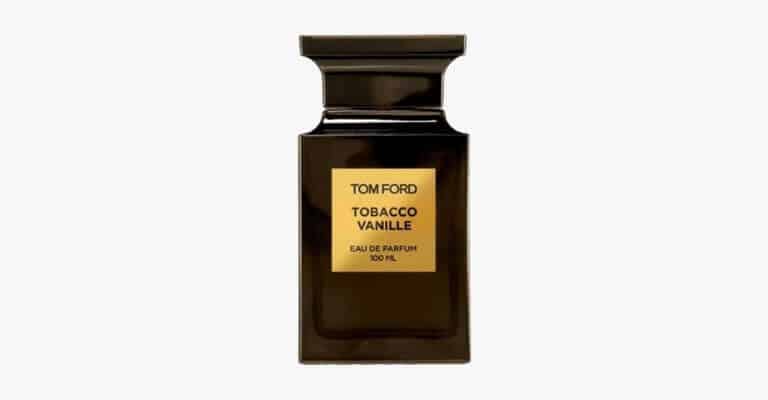 Tobacco Vanille gives a warm and rich feel. It has a rich, smoky scent mixed with smooth vanilla. This is a great fragrance to wear in Autumn and Winter.
Fragrance notes:
Top: Tobacco Leaf and Spices.
Middle: Tobacco Flower, Vanilla, Cocoa.
Bottom: Dry Fruit Accord and Wood Sap.
4. Tom Ford Ombré Leather
Ombré Leather is a deeply textural scent that imprints you with a tactile sensuality. It makes one feel different, beautiful, and desired.

Tom Ford
Fragrance notes:
Top: Violet Leaf and Cardamom.
Middle: Jasmine Sambac and Black Leather.
Bottom: Patchouli and White Moss.
5. Jean Paul Gaultier Le Male
Le Male is a simply made cologne that gives a masculine feel. Its refreshing scent will make you feel powerful and polished.
Fragrance notes:
Top: Mint
Middle: Lavender
Bottom: Vanilla
6. Dior Sauvage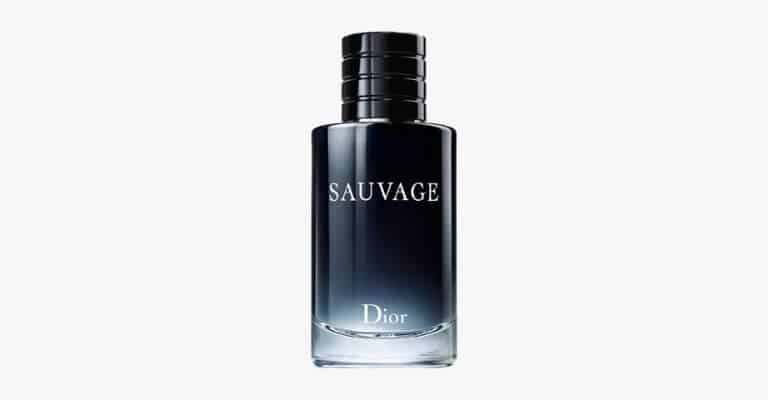 To create Sauvage, I used man as my starting point. Strong and unmistakable masculinity. Like the image of a man who transcends time and fashion.

François Demachy, Dior Perfumer
Fragrance notes:
Top: Bergamot
Middle: Sichuan Pepper
Bottom: Ambroxan
7. Dolce & Gabbana The One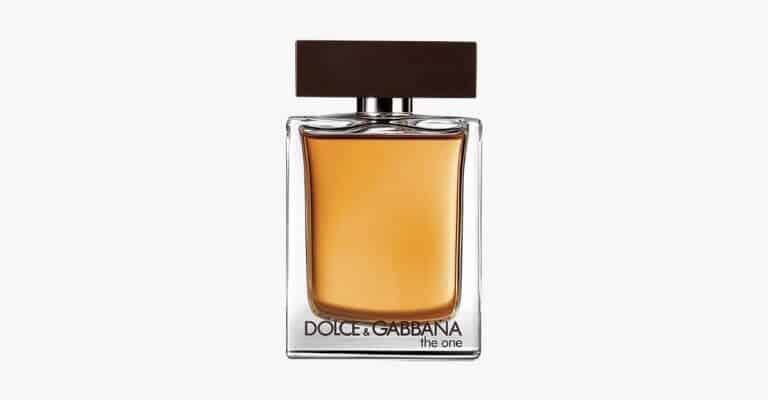 The One has a masculine and sophisticated feel when you wear it. It has an intense scent that begins with light citrus and ends with deep tobacco.
Fragrance notes:
Top: Grapefruit, Coriander, Basil.
Middle: Ginger, Cardamon, Sweet Orange Blossom.
Bottom: Tobacco, Ambery, Cedar Wood.
8. Chanel Bleu de Chanel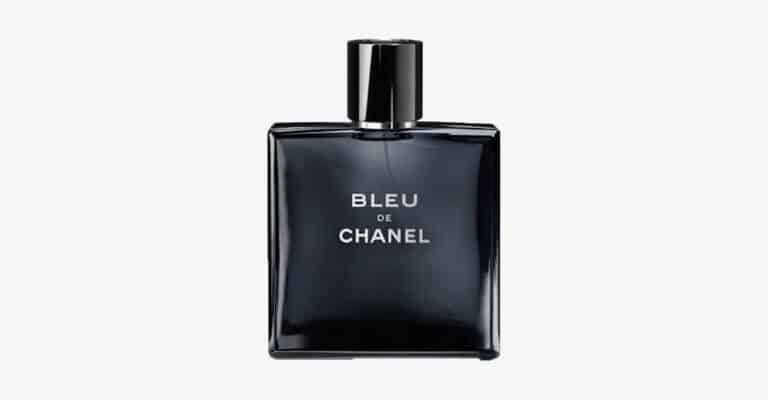 Bleu de Chanel has a fresh and woody scent. It'll give you a clean and sophisticated feel when you wear it.
Fragrance notes:
Top: Lemon, Pink Pepper, Mint, Nutmeg.
Middle: Grapefruit, Jasmine, Ginger, Cedar, Vetiver
Bottom: Frankincense, Sandalwood, Patchouli, Labdanum
9. Prada Luna Rossa Carbon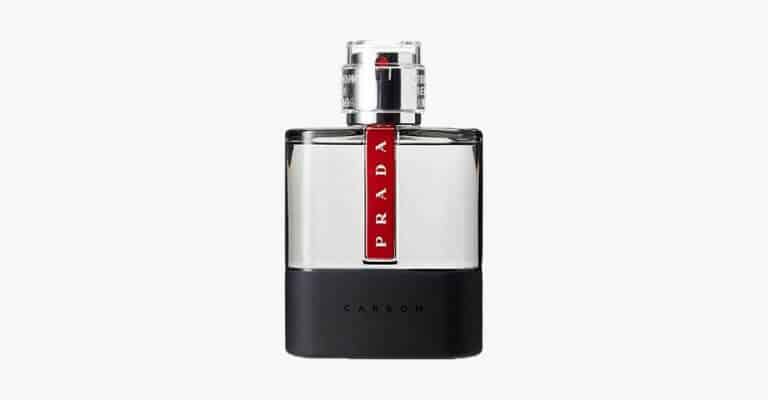 Luna Rossa Carbon has a masculine and energetic feel. It smells like fresh lavender mixed with dry amber.
Fragrance notes:
Top: Italian Bergamot and Lavender.
Middle: Geranium and Patchouli.
Bottom: Heliotrope and Ambroxan.
10. Parfums de Marly Pegasus Eau de Parfum
Pegasus Eau de Parfum is the most popular fragrance by Parfums de Marly. Vanilla steals the show in the base of this sensational fragrance, while bergamot, sandalwood, and amber tame the sweetness, rendering it refined and inviting.
Fragrance notes:
Top: Bergamot, spice, and saffron.
Middle: Almond.
Bottom: Amber, vanilla, and sandalwood.
11. Yves Saint Laurent La Nuit De L'Homme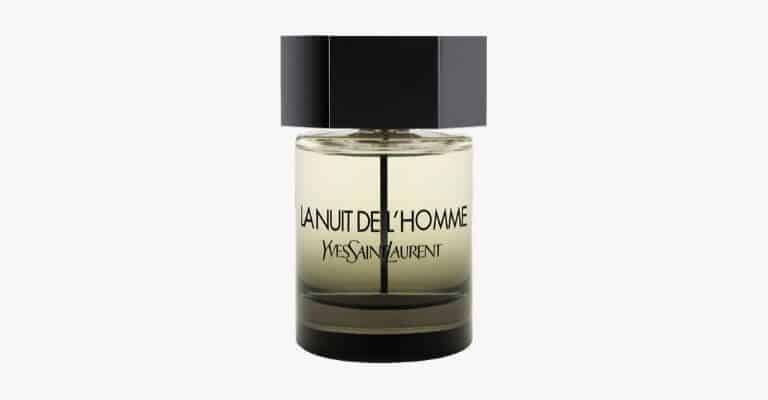 La Nuit de l'Homme has a soft and sweet scent. It's subtle, yet powerful and has a deep masculine smell. If you want to feel fresh, sophisticated and mysterious, this is the one for you.
Fragrance notes:
Top: Cardamom and Bergamot.
Middle: Cedar and Lavender.
Bottom: Vetiver and Coumarin.
12. Versace Eros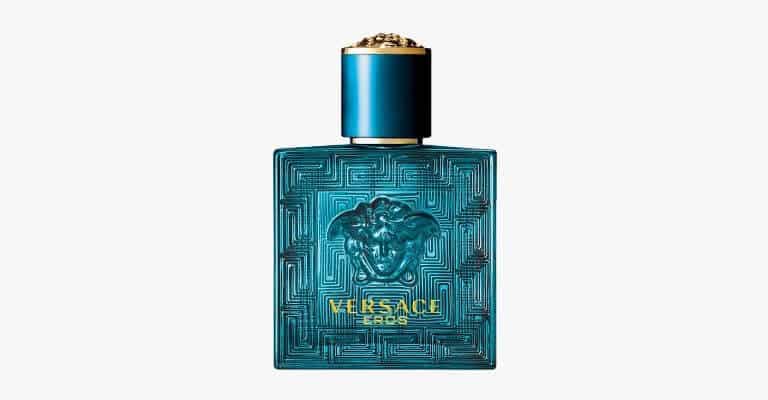 Eros is a vibrant and intense fragrance that has the perfect mixture of sweet and salty. It comes off as powerful, intense, and fresh.
Fragrance notes:
Top: Mint Oil, Lemon Italy Orpur, Green Apple.
Middle: Tonka Bean Venezuela, Ambroxan, Geranium Flower
Bottom: Vanilla Madagascar, Vetyver, Oak Moss Accord, Cedarwood.
13. Montblanc Explorer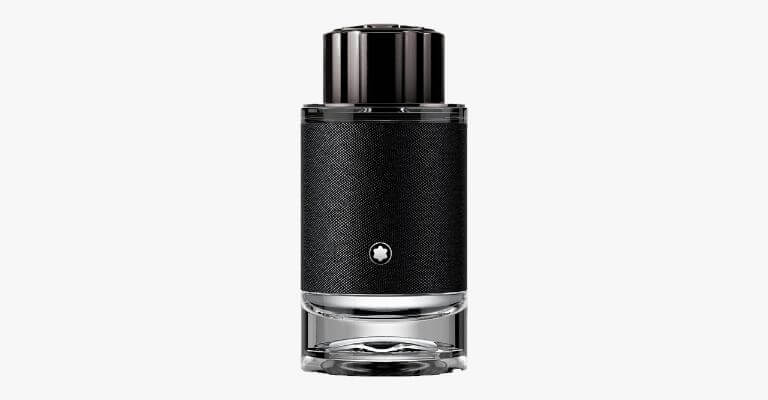 Explorer has a wood smell that's mixed with essences of bergamot. If you have a taste for adventure, this is for you.
Fragrance notes:
Top: Bergamot
Middle: Vetiver
Bottom: Patchouli
14. Creed Aventus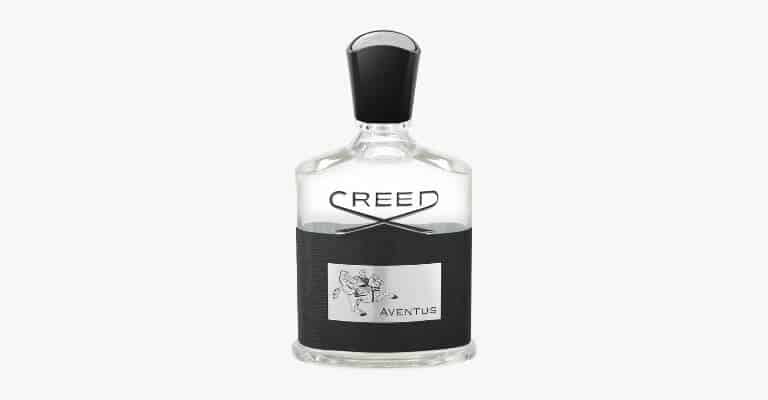 Aventus is one of the most popular fragrances and many would say it's the best cologne for men. It's the perfect blend of fruit and smokiness. The scent represents power, strength, and success.
Fragrance notes:
Top: Bergamot, Blackcurrant Leaves, Apple, Pineapple.
Middle: Pinkberries, Birch, Patchouli, Jasmine.
Bottom: Musk, Oakmoss, Ambergris, Vanilla.
15. Paco Rabanne 1 Million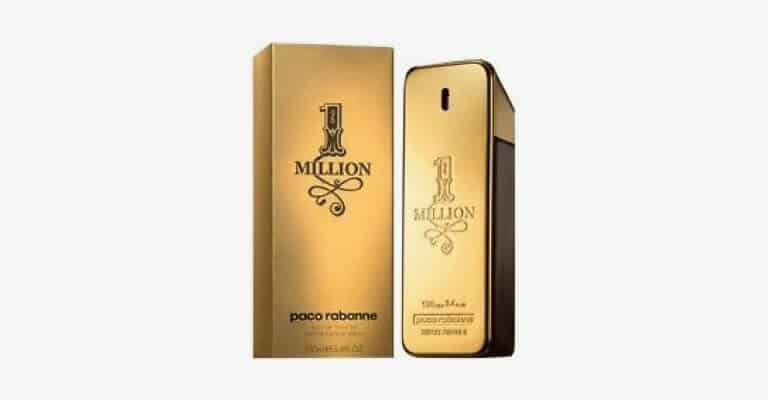 1 Million has a warm cinnamon scent that's mixed with citrus. The leather bottom note, makes you smell masculine and strong. If you're someone who seizes the day and chases your dreams, this is the fragrance for you.
Fragrance notes:
Top: Blood Mandarin and Peppermint.
Middle: Rose absolute and Cinnamon.
Bottom: Leather Accord and Amberketal.
Frequently asked questions
How do I find the right cologne?
The key is to experiment with different colognes to find the one that fits your personality. Trust your instinct because you'll know when you've found the right one. A quick question to ask yourself is if you like light and citrus or earthy and musky. Ultimately, this is a personal decision but you can get input from other people to help you decide.
Where should I spray cologne?
When you spray cologne, be sure to apply it to dry skin and spraying from around 6 inches away. The best places to apply cologne are your chest, neck, wrist, and forearm.
Does cologne go bad?
Cologne is a mixture of ingredients and it does go bad. To make your cologne last, store it in a dark and dry area, such as a closet or bedroom. Don't store your cologne in the bathroom because of the heat and humidity.
Does the "spray and walk" technique work?
The spray and walk technique doesn't work. Most of the cologne will fall straight to the ground before you walk through it.
How about the "rub it in" technique?
The rub it in technique will make the scent weaker, which means it won't last as long.
Can I spray cologne on my clothes?
When you spray cologne on your skin, it mixes with your natural oils. If you spray it on your clothes, it won't mix and leads to cologne stains on your clothes.
Conclusion
Picking a cologne can be challenging but knowing the best cologne for men shortens the list to choose from. Finding your signature scent is important because you'll feel empowered and happy.
More resources:
Featured photo by David Em/Next Level Gents.