A true friend supports you through the ups and downs of life. They'll be honest and kind. Learn the signs of a good and strong friendship.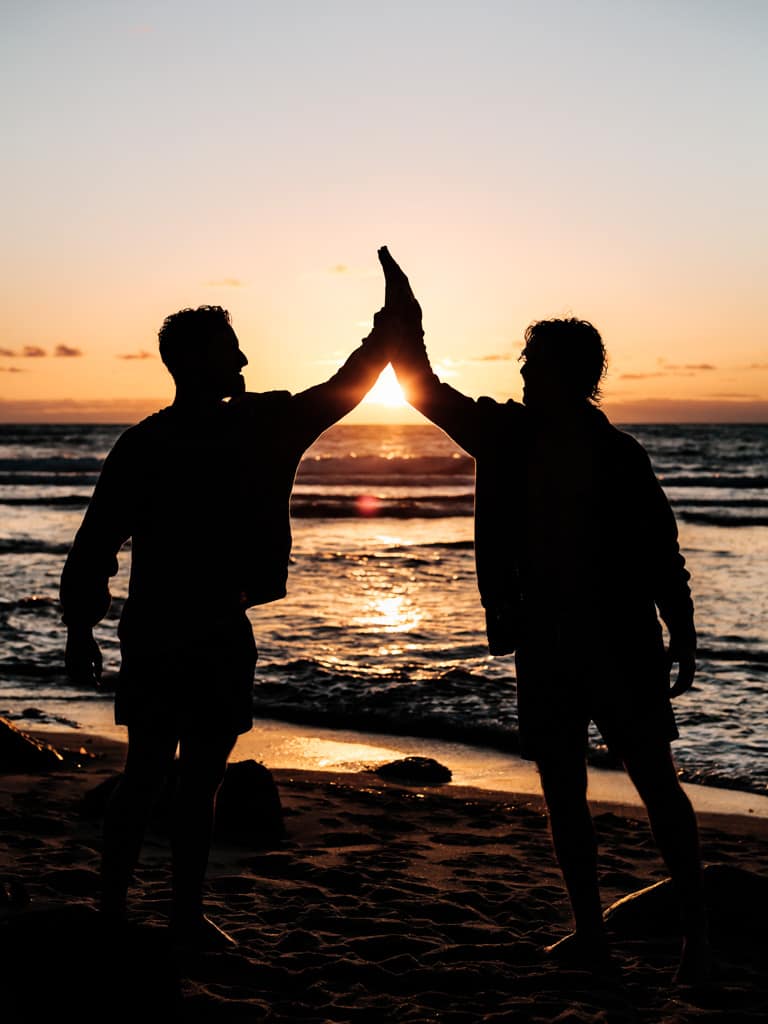 Good friendships are essential, as they positively impact your life. You can do hobbies together, have meals, and talk.
Your friends can hold you accountable, boost your self-esteem, and provide support.
Studies show that friends lead to high life satisfaction. But, friendships take time, vulnerability, and effort.
While you may gain and lose friends, some will stick with you for life.
The following are signs of a true friend. They're characteristics of strong friendships.
True friends like the real you
You don't have to prove yourself or be someone you're not around a good friend. Instead, they accept you for who you are.
It doesn't mean they have to agree with you on everything. But, they love and accept you and your viewpoints.
Despite your quirks and annoyances, a true friend won't make you feel self-conscious.
If you don't have to put up barriers or pretend, it's a sign your friend likes the real you.
They're honest, even if it's hard
Honesty is the foundation for trust and transparency. It's a vital aspect of all friendships.
Sometimes the truth hurts. But, it's what you need to hear.
A true friend can tell you the truth, even when it's hard.
They can also be honest and straightforward without being mean.
Now, honesty is essential. But, you also need to have an open mind and handle the truth well with patience.
Be able to have difficult conversations with honesty. It'll help you build and maintain good friendships.
They're trustworthy and don't talk behind your back
Trust leads to deep and authentic connections with your friends.
While trust is essential, it takes time to build. So, make it a priority in your friendship.
There needs to be vulnerability and dependability.
A true friend is someone you can tell things to and know they won't tell anyone else.
They also won't gossip about you.
Trust is a daily commitment, and it's worth the time.
They believe in you
You share your goals and dreams with your friends.
A true friend will never make you doubt what you want in life.
Instead, they believe in you and remind you of your goals when you feel like giving up.
A good friend wants the best for you and will do what they can to bring it out of you.
Through your friendship, a genuine friend makes you want to be better.
They're self-sufficient
Self-sufficiency is an essential aspect of a good friendship. Your friend should not rely on you for everything.
Also, you should be able to have personal space when you need it.
You shouldn't need to be together all the time to know you're good friends.
A true friend understands the boundaries and respects them.
They can also handle things without needing you involved in every decision.
Good friendships have equality
A true and strong friendship needs equality.
You both need to be on the same level and get the same importance.
There shouldn't be a leader and follower or one person being better or worse.
You make decisions together and value each other's opinions.
With equality, you can have a long-lasting and good friendship.
They make you laugh
What's a friend without fun? Joy and laughter are essential parts of a strong friendship.
Having a good time together will help your bond, and you'll feel relaxed.
While humor is important, a true friend won't make people laugh at your expense.
Jokes that put your down and make you feel bad are not okay.
They forgive you
There are times you may hurt a friend. Mistakes can ruin a friendship or create a deeper bond.
A true friend will forgive you without holding a grudge or trying to get you back.
Also, a good friend will be able to confront you if you've hurt them.
It allows you to apologize and have a conversation about what happened.
They stick around in good and bad times
The test of a friendship is when times get tough.
A true friend will stick around and go through the challenging times with you.
Life isn't always good, as there are times you need to persevere.
Your friend will do what they can to support and comfort you.
When times are great, a good friend will celebrate with you.
If you have someone who goes through the good and bad with you, they're a true friend.
They make time for you
Life gets busy with work, family, hobbies, and other commitments.
It makes it hard to see your friends as often as you want.
Without intentionality, months and years can slip through.
A good friend will make time to see you.
Texting or talking on the phone is excellent. But, in-person connections are even better.
You're both grateful for the friendship
Gratitude helps you strengthen your friendship.
A sign of a good friendship is you're both grateful for each other.
When your friend expresses gratitude, it makes you feel important. It shows they care about you.
They listen to you
A good friend will actively and truly listen to you.
Whether you need to vent or share something, a true friend listens well.
Also, both of you must be speaking about the same amount.
You shouldn't be the one always talking. The opposite is also true.
Conclusion
A true friend is loyal, accepts you, and is there through all seasons of life.
There will be bumps and challenges. But, communication and honesty will get you through them.
Good friendships are worth the effort. It also starts with you. So, be a good friend.
Featured photo courtesy of Unsplash.
About David Em
Founder
David Em is the founder of Next Level Gents, the ultimate destination for tips and advice about style, grooming, fitness, and success.