Throughout life, you'll have friends from different points of your journey. Regardless of when you meet someone, you can have a strong friendship. Here are 10 signs of a strong friendship.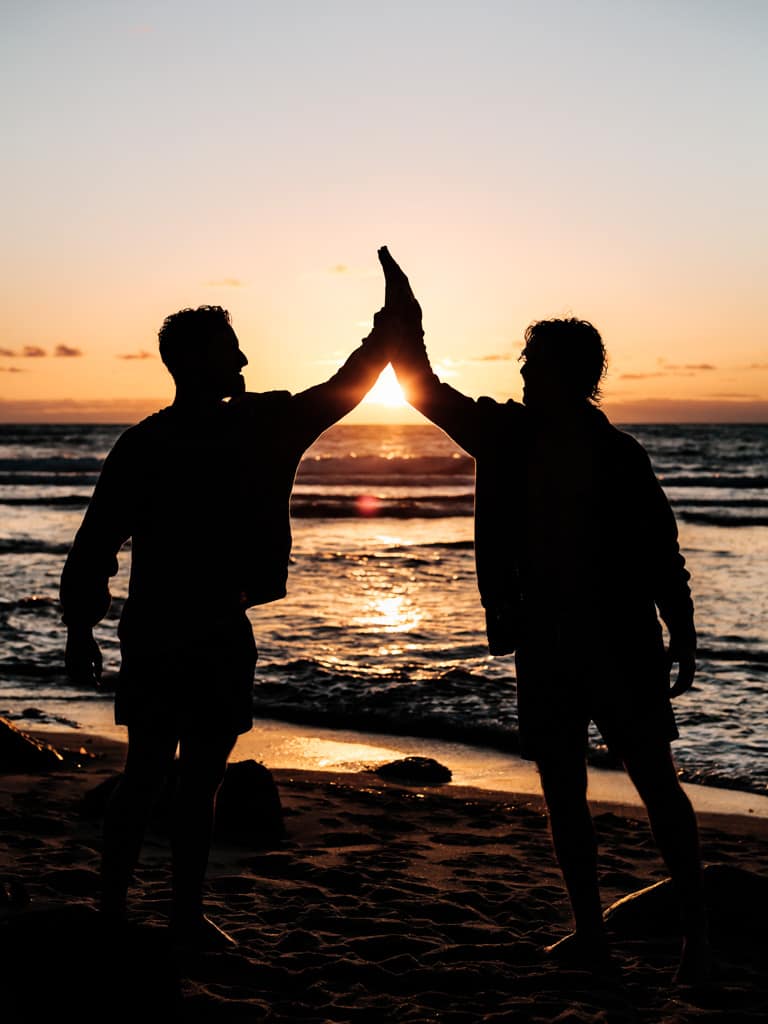 Why a Strong Friendship is Important?
Life isn't always smooth sailing, and during those times a friend will support you. There are also times where you'll feel on top of the world and life is amazing, a friend will cheer you on in those times.
Here are 10 signs you have a strong friendship in your life.
1. They Like the Real You
A true friend will not judge you for the quirks or "weird" things about you. Everyone has something that makes them unique and as cliché, as it sounds, no one is perfect. Whatever it is that makes you, you, they like you for it.
2. Honesty
Honesty is huge. Have you ever tried to hide something or lie about something because you knew it would hurt the other person? In the end, covering things up or lying hurts more than the truth, as brutal as it may be.
3. Trust
Trust will lead to a deeper connection. Being able to trust someone and vice versa, allows you to have meaningful conversations and become vulnerable to the other person.
4. Belief
A friend who believes in you will strengthen you and keep you going when times are tough. There are times when we lack belief in ourselves and our goals can seem so daunting. The belief of a friend will give us the power to continue moving forward.
5. Personal Space
A great friendship requires independence and personal space. Both, you and your friend, should be able to have their personal space when needed. It shouldn't feel like you have to be together all the time. There are times people need space and want to be alone, that's perfectly normal.
5. On the Same Level
A strong friendship means that both people are on the same level. There needs to be equality in the relationship. This means that decisions aren't always being made by the same person and the other is just following along. Both people have a say.
6. Joy and Laughter
What's a friend without fun? Joy and laughter are essential parts of a strong friendship. Having a good time together will help your bond and you'll feel relaxed.
7. Respect
People have different perspectives, make different decisions, and can make choices you don't agree with. Respect their choices. This ties back to accepting the person for who they truly are, respect your friend and make sure they respect you too.
8. Compliments
Compliments and kind words can fade over the years. Genuine compliments will keep a positive friendship and show that you both still care. Words of affirmation can make a big difference in your friendship.
9. Make Time for Each Other
Life gets busy. People get caught up with family, work, careers, hobbies, and other commitments. Don't forget to intentionally set aside time for your friends and a friend will do the same for you. Connecting in person will help the relationship flourish differently than a text or phone call.
10. Gratitude
Gratitude is an important sign of a strong friendship. When friends show that they're grateful for each other, it makes the other person feel like they matter and that they're truly loved. Gratitude is essential for growth in friendships.
Conclusion
It's worthwhile to strengthen the friendships in your life. There's no relationship without bumps. However, learning how to be a good friend and understanding if it's being reciprocated will ensure a healthy and strong friendship.
Additional Friendship Resources
Want to learn more about making friends or having good relationships? Here are a few more resources:
Stay connected with us on Instagram and Facebook!
Featured photo by Tyler Nix/Unsplash