If you're looking for an efficient and highly effective workout, give Tabata a try. It's a form of high-intensity interval training (HIIT).
Exercise is essential for your health, and the best part is there are many workout styles.
You can do powerlifting, German volume training, yoga, run, cycle, CrossFit, or Tabata.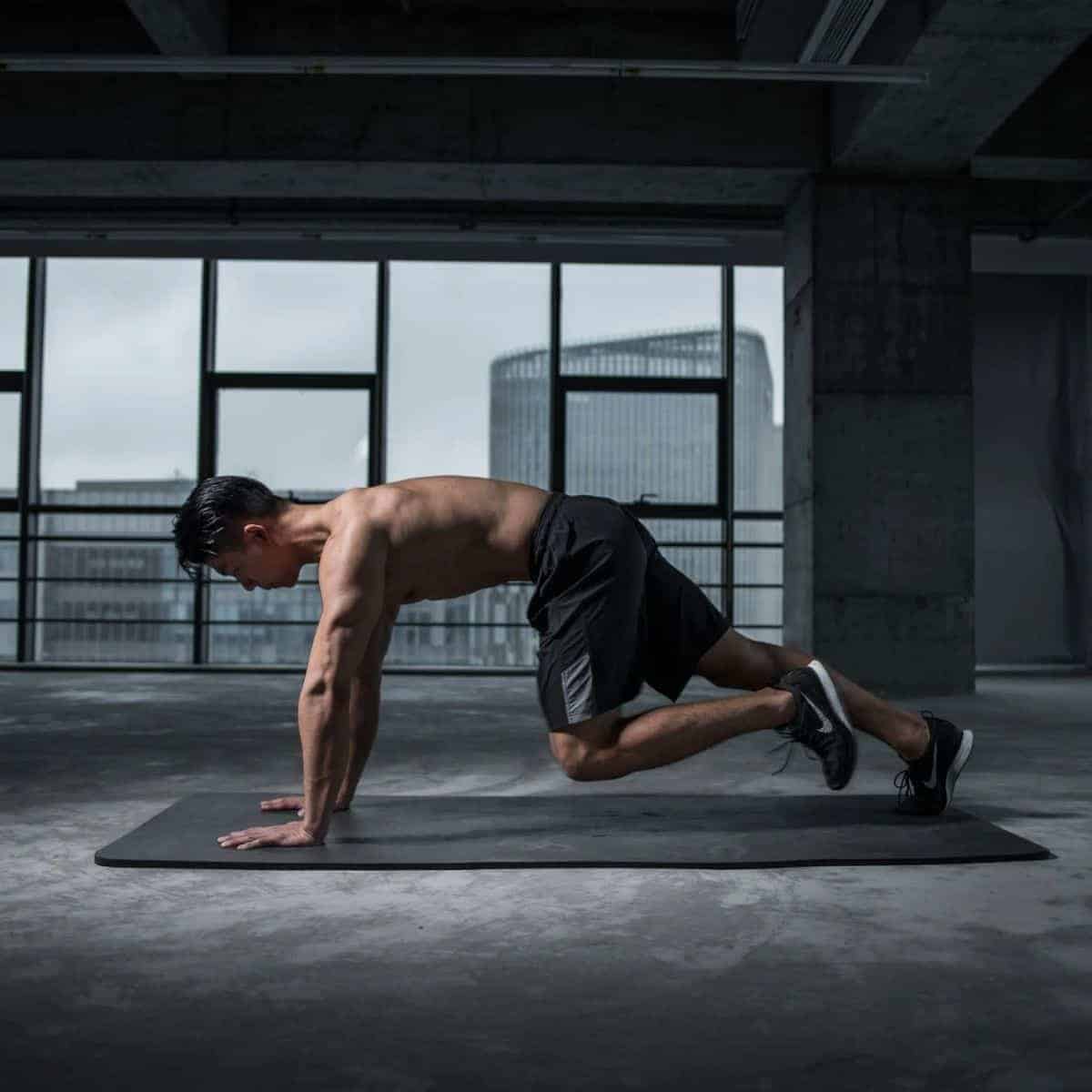 You can increase strength, lose fat, and build muscle with Tabata.
Other styles offer the same benefits. But, it stands out because the workout is only four minutes long.
According to the Journal of Sports Science & Medicine, four minutes from Tabata burns more calories than most other exercises.
The following covers what you need to know about the method and sample workouts for you to try.
How to do Tabata training
Tabata is a type of high-intensity interval training (HIIT).
The goal is to increase your heart rate and do intense exercise for short periods.
The method is straightforward. Do an exercise for 20 seconds and rest for 10 seconds. Then, repeat the cycle eight times.
In total, you complete a 4-minute intense and effective workout.
You can use it as a program on its own or combine it with other routines.
Also, you can choose any exercise to do.
While Tabata doesn't take much time, it's a challenge.
Tabata workout routine examples
There are various ways to add the Tabata method into your training protocol.
You can focus on one exercise for four minutes or do different exercises for a 20-minute workout.
The following are example routines you can follow or use to craft your own.
4-minute Tabata routine with one exercise
The classic Tabata routine is to do eight rounds with one exercise.
Examples include push-ups, squats, burpees, and mountain climbers.
Choose one and perform it for 20 seconds at the highest intensity you can do.
Then, rest for 10 seconds and repeat the cycle eight times.
4-minute Tabata cardio routine
Another way to use Tabata is with cardio. The original study involved a stationary bike.
So, you can do sprints, box jumps, bike, or use an elliptical machine.
Regardless of which you choose, go as hard as you can for 20 seconds. Then, take a 10-second breather and repeat the cycle eight times.
12-minute Tabata routine with weights
Another way to use the method is to add weights.
The following is an example of a three-exercise Tabata routine with weights:
Dumbbell bench press (4 minutes)
Dumbbell lunges (4 minutes)
Dumbbell row (4 minutes)
When using weights, be careful because it's easy to get injured.
Use dumbbells if you're working out by yourself. You can switch to barbells if you have someone to spot you.
Weights make the workout more intense and challenging.
20-minute Tabata full-body routine
If you want a longer workout, you can combine many circuits.
The following is an example of a 20-minute full-body Tabata workout routine:
Push-ups (4 minutes)
Squat jumps (4 minutes)
Crunches (4 minutes)
Burpees (4 minutes)
Do as many reps as possible in each 20-second burst.
After you finish a four-minute session with an exercise, rest for a minute. Then, jump right into the next one.
Frequency and workout tips
The high-intensity protocol means you need to go all-out for 20 seconds. It takes a lot of exertion.
So, don't do it every day. Instead, do it three or four times per week.
Rest between sessions to give your body time to recover.
Before each workout, take at least 10 minutes to warm up and stretch.
It'll prevent injuries and ensure you get the most out of the workout.
The difference between Tabata and HIIT
High-intensity interval training involves short periods of intense exercise with brief rest periods.
The training protocol repeats the cycle for several rounds or a time limit.
Tabata is a form of HIIT. It takes less time and is more strenuous than most HIIT workout programs.
The difference between the two is that Tabata is a type of HIIT training, but not all HIIT styles are Tabata.
Other forms of HIIT include circuit training, battle rope intervals, and sprint intervals.
Risks of Tabata
Tabata is one of the highest-intensity workouts you can do. While it's effective, there are risks.
The demanding routine means you need to be careful not to get hurt. You may not be able to handle what it takes.
So, consider an exercise stress test and talk to your doctor before starting the routine.
The history of Tabata
Tabata training originated in Japan in 1996.
It's the result of Dr. Izumi Tabata and his colleagues at the National Institute of Fitness and Sports in Kanoya, Kagoshima, Japan.
Their research shows Tabata training method increases anaerobic and aerobic capacity.
It also increases the oxygen consumed during exercise and boosts metabolism.
The method is one of the most effective across all exercises. It doesn't take much time, making it efficient and ideal if you have a busy schedule.
Conclusion
Tabata is an excellent and intense way to exercise.
With many proven benefits, the 4-minute workout provides a quick challenge.
Science shows that you get better results than traditional cardio in less time.
If you're looking for a new workout program, give it a try.
Featured image courtesy of Pexels.
About David Em
Founder
David Em is the founder of Next Level Gents, the ultimate destination for tips and advice about style, grooming, fitness, and success.