If you're looking for an efficient and highly effective workout, give Tabata a try. It's a form of high-intensity interval training (HIIT).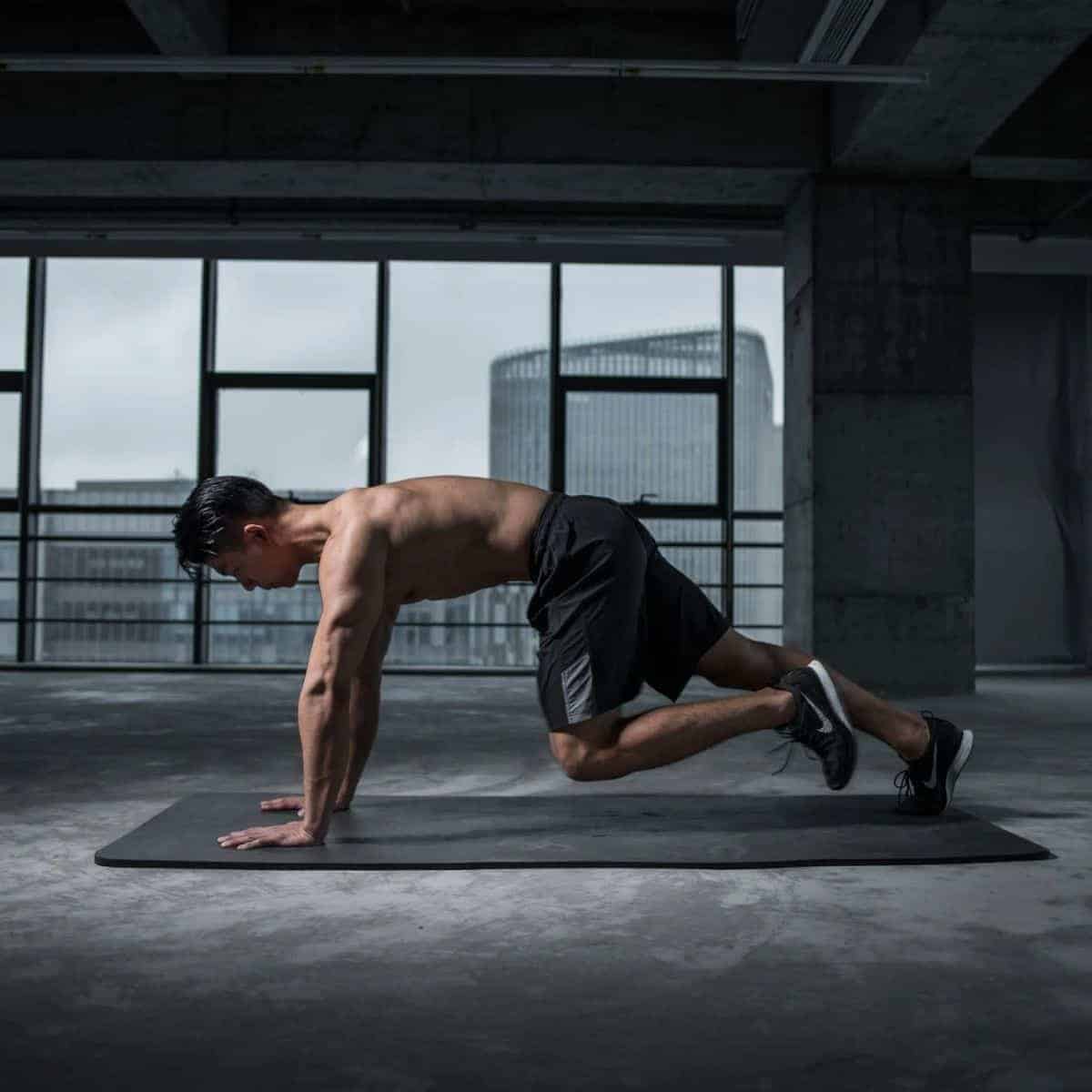 Estimated reading time: 3 minutes
What's Tabata?
Tabata is a type of high-intensity interval training (HIIT) that's designed to increase your heart rate and do intense exercise for short periods.
Related: What's German Volume Training (GVT)?
Tabata originates from Japan and has been around for a few decades now.
It was developed in 1996 by Dr. Izumi Tabata from the National Institute of Fitness and Sports in Kanoya, Kagoshima, Japan.
He conducted a study with athletes that proved the Tabata training method increased anaerobic and aerobic capacity. It also increased the amount of oxygen consumed during exercise and boosted their metabolism (Source: PubMed).
The Tabata training method consists of doing an exercise for 20 seconds, resting for 10 seconds, and repeating that cycle seven or eight times.
If you do it eight times, that'll result in a highly effective 4-minute workout.
Overall, Tabata is the perfect routine for getting lean while doing short and intense workouts.
Sample Tabata workout
There are different ways to implement a Tabata training protocol. You can do one exercise per day or do a full-body routine with rest days in between.
If you stick to one exercise, that means you only need to dedicate four minutes a day to workout.
If you want to do a full-body workout, you'll need four minutes for each exercise.
The following is a sample 20-minute Tabata full-body workout:
Push-ups (4 minutes).
Leg raises (4 minutes).
Bodyweight squats (4 minutes).
Burpees (4 minutes).
Mountain climbers (4 minutes).
Remember, the goal is to do as many reps as possible in the 20-second portions of the circuit.
Frequently asked questions
Is Tabata good for weight loss?
Since Tabata is a form of high-intensity interval training, it's a great workout for weight loss.
Should beginners do Tabata?
If you're a beginner, Tabata may be too intense and put you at risk for an injury. However, you can modify the number of repetitions and include more rest time to make it less intense.
Does Tabata build muscle?
Tabata training is an excellent way to burn fat and build muscle because you're targeting fast-twitch muscle fibers.
Is Tabata dangerous?
Tabata is very intense and challenging, which can result in injuries and dizziness. It's also important to consult a doctor before starting a new fitness program.
Conclusion
Tabata is an intense way to workout. It has many proven benefits, which is incredible for such a short workout. If you're looking for a new challenging workout routine, talk to your doctor about Tabata, and give it a try.
More resources:
Featured image courtesy of Pexels.