As a runner, you need a great pair of shoes. Whether you're running a marathon, trail-running, or road-running, here are the best running shoes for men.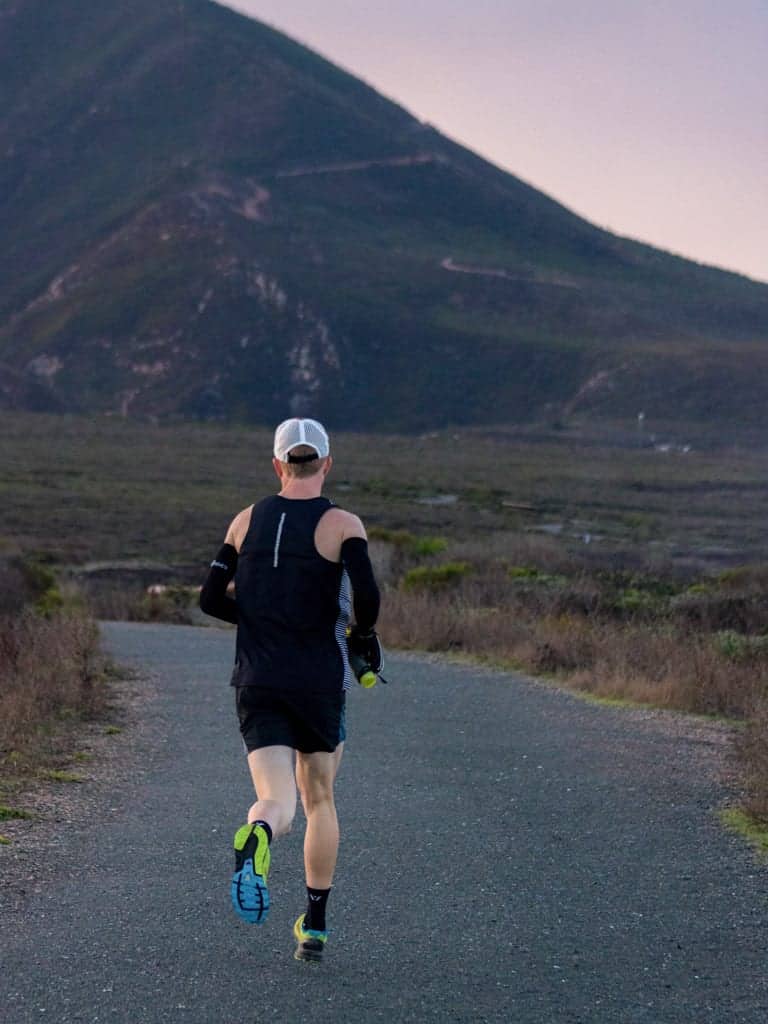 We receive a commission on purchases made through links on this page. For more information, read Affiliate Disclosure.
Importance of high-quality running shoes
Most running shoes feel comfortable and light when you're trying them on but after running a few miles, you may realize they don't feel as good. Although it can look and feel great initially, the true test is when you actually run in them.
High-quality running shoes are durable and comfortable. This makes it easier for you to stay focused on your run instead of thinking about the shoes.
It'll also help prevent injuries, provide foot support, and improve performance (Source: Dr. Katherine Coyner, M.D.).
The reason you should choose a pair of running shoes over tennis shoes is that they're specifically designed for running. They offer support and cushioning where you need it which makes your run more enjoyable.
How to find the right pair
When it comes to running, the most important thing is form but aside from form, your shoes matter too. Before we dive into the best running shoes for men, here's how to choose a pair. There's no running shoe that's perfect for everyone but use these tips to find the perfect shoes for you.
Get the right fit. The shoe should be comfortable and snug. Make sure it's not too loose or tight. Try going for a run in the shoes to see how it feels.
Try on shoes later in the day. For a more accurate fit, try on shoes in the afternoon or evening because your feet swell throughout the day.
Choose the right type. There are different types of running shoes and the one you choose should match the type of running you do. For example, if you run on trails, you'll need a different shoe than someone who runs on the treadmill.
How you run. The way you run matters and can help you understand which shoes are the best for you. Look at the bottom of your shoes to see the wear, this will tell you the type of pronation.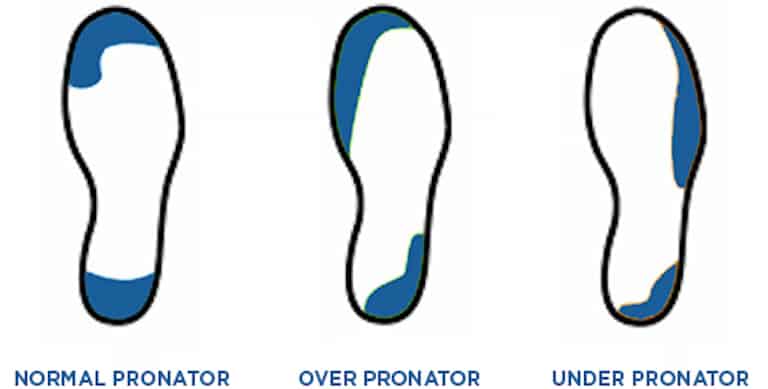 Best running shoes for men
The following are the best and most highly-rated running shoes for men:
Salomon Sense Ride 3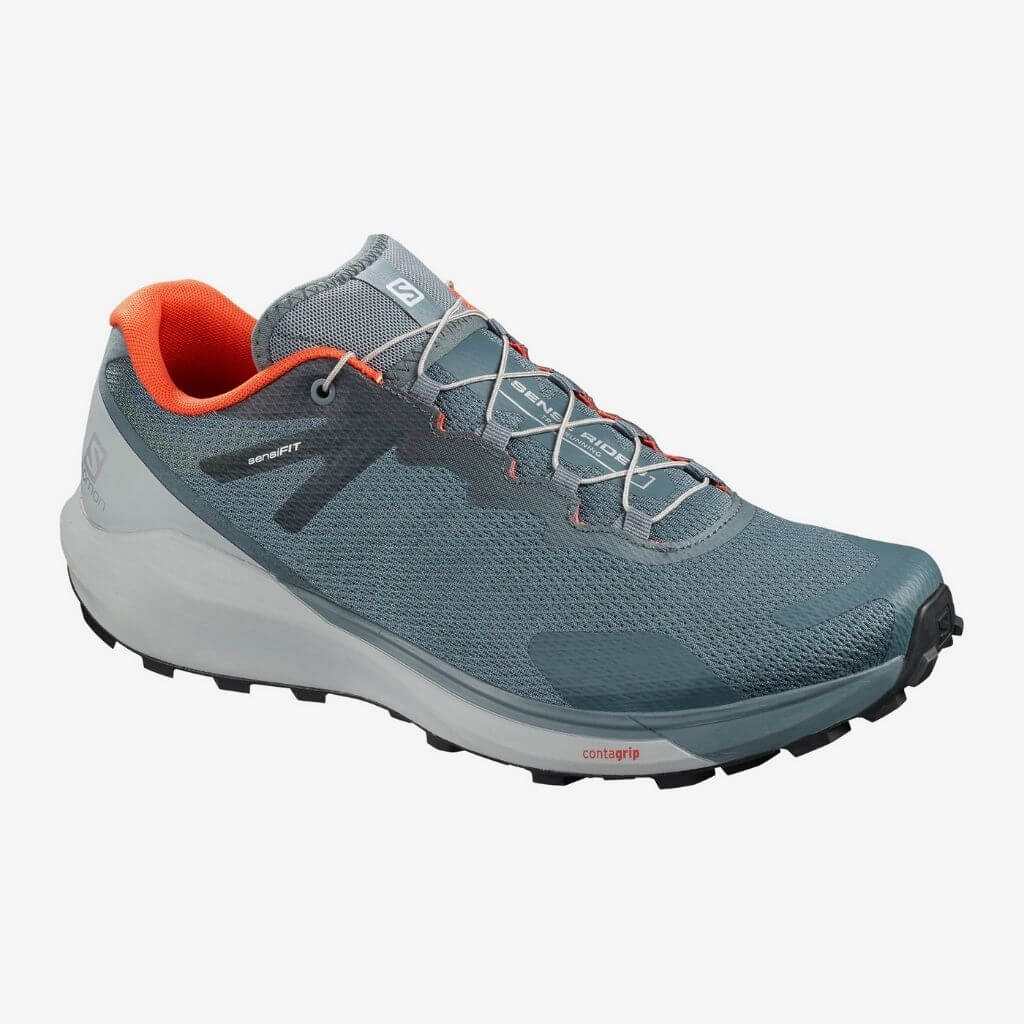 Specifications (Source: Salomon):
Purpose: Trail running.
Anatomical Fit: Standard fit.
Surface: All types of terrain.
Drop: 8mm
Weight: 9.87 oz.
Nike Men's Air Zoom Pegasus 36
Specifications (Source: Dick's Sporting Goods):
Shoe Type: Neutral
Previous Model: Nike Air Zoom Pegasus 35
Midsole Drop: 10mm
Weight: 9.9 oz
Brand: Nike
Brooks Ghost 13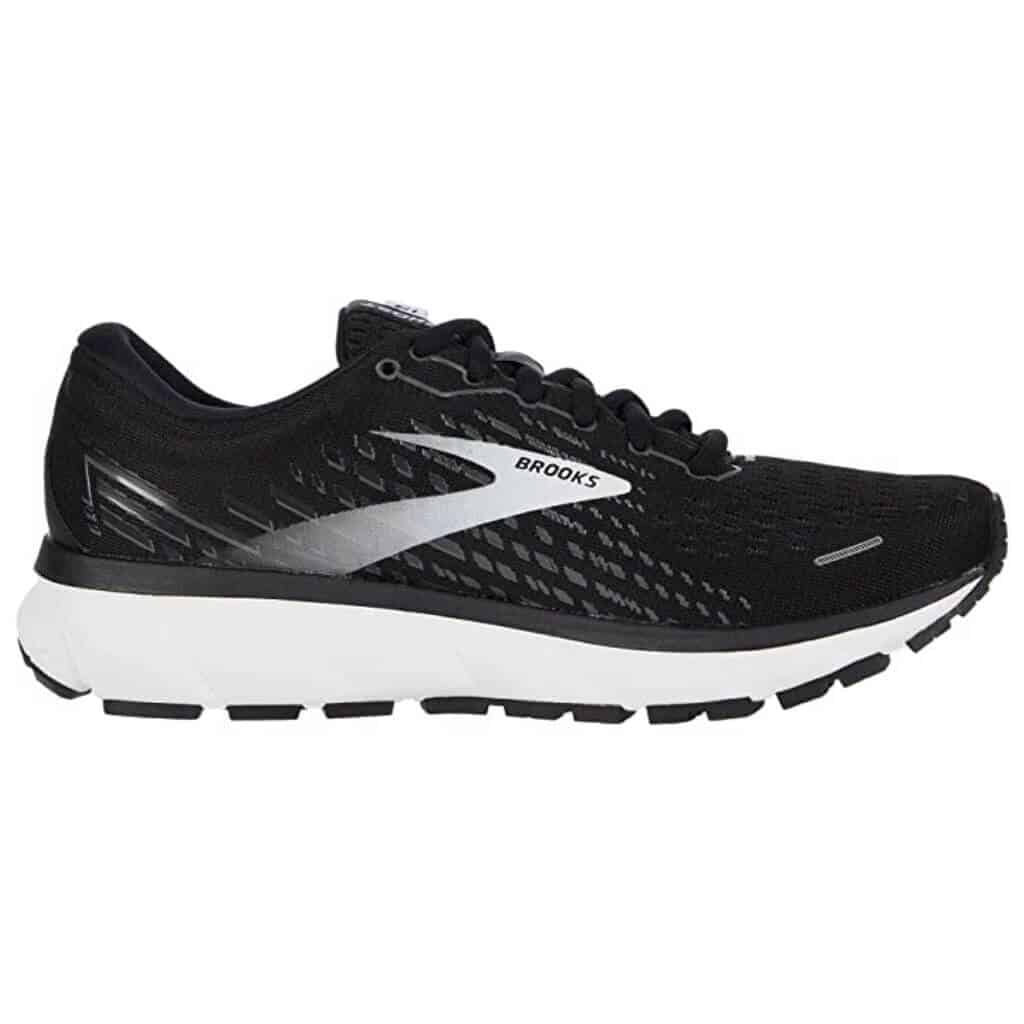 Specifications (Source: Zappos):
Shoe type: Neutral
Previous model: Brooks Ghost 12
Midsole Drop: 12 mm
Weight: 9.3 oz
Brand: Brooks
ASICS Men's Gel-Kayano 26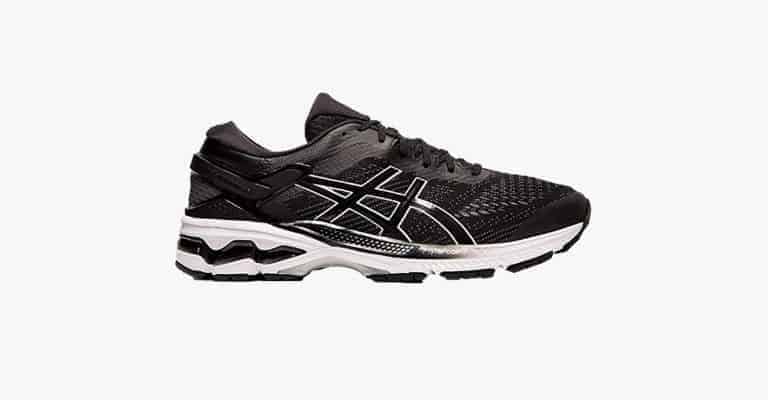 Specifications (Source: Asics):
Shoe type: Neutral
Previous model: ASICS Men's Gel-Kayano 25
Heel-to-toe drop: 10mm
Weight: 11.1 oz
Brand: ASICS
New Balance Fresh Foam 880v10
Specifications (Source: New Balance):
Shoe type: Neutral
Heel-toe drop: 10mm
Weight: 10.7 oz
Hoka One One Speedgoat 3
Specifications (Source: REI):
Shoe type: Rugged-Trail
Heel-toe drop: 4mm
Weight: 4.6 oz
Brand: Hoka One One
Frequently asked questions
Is more cushion a good thing?
No, more cushion can do more harm than good. A study by Scientific Reports showed that highly cushion running shoes increased leg stiffness and don't protect you from impact-related injuries.
Do looks matter?
Don't buy running shoes for how it looks. Instead, focus on the fit and comfortability. If it looks great, that's a bonus.
What's a heel-to-toe drop?
Heel-to-Toe drop is the difference between the height of the heel versus the height of the toe.
Should I use insoles?
Insoles can help overcome foot pain and make your feet feel more comfortable while running. However, if you don't need you then don't wear them. You can consult with a doctor or specialist to see if you need insoles.
Conclusion
Selecting the right pair of running shoes can prevent pain, injuries, and enhance performance (Source: Harvard). Although these are the best running shoes for men, keep an eye for wear and tear. After 300 to 500 miles of running, the cushion is normally worn out and it's time to get new ones.
Featured photo by Unsplash.