Whether you're running a marathon, trail-running, or road-running, find out what the best running shoes are for men.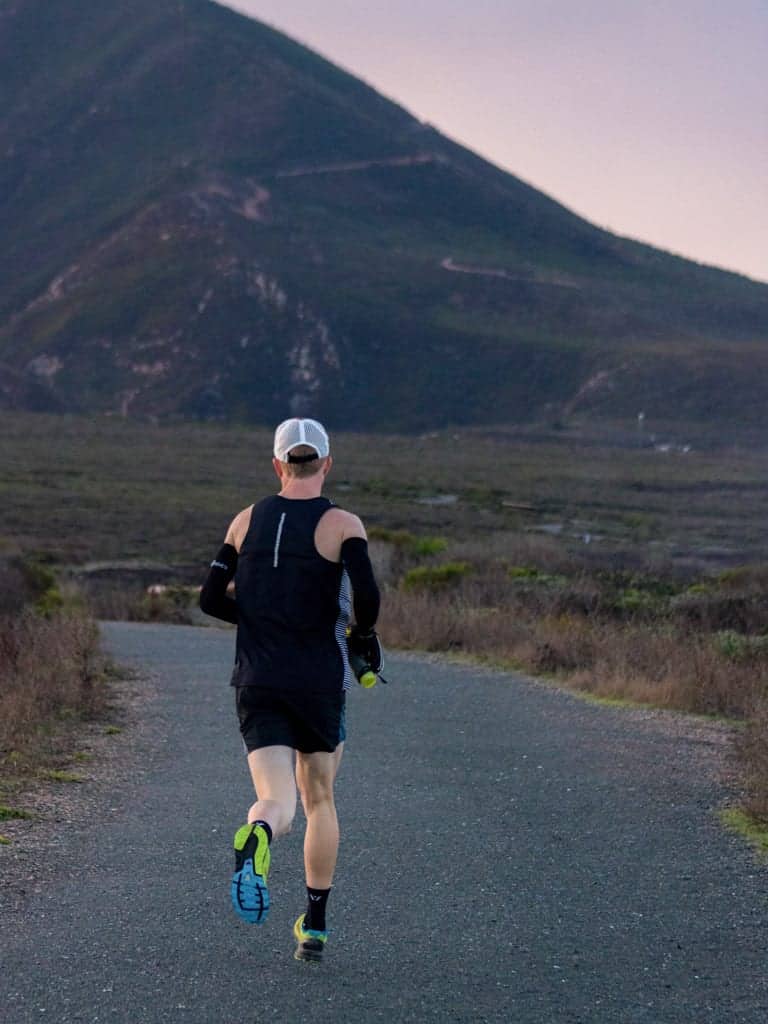 Importance of high-quality running shoes
Most running shoes feel comfortable and light when you're trying them on, but after running a few miles, you may realize they don't feel as good.
Although it can look and feel great, the true test is when you actually run in them.
High-quality running shoes are durable and comfortable. This makes it easier for you to stay focused on your run instead of thinking about the shoes.
It'll also help prevent injuries, provide foot support, and improve performance (Source: Dr. Katherine Coyner, M.D.).
You should choose a pair of running shoes over tennis shoes is that they're specifically designed for running.
They offer support and cushioning where you need it, which makes your run more enjoyable.
Related article: Quotes that'll motivate you to run
How to find the right pair
When it comes to running, the most important thing is form but aside from form, your shoes matter too.
Before diving into the best running shoes for men, learn how to choose the right pair.
No shoe's perfect for everyone. Use the following tips will help you find the ideal running shoes:
Get the right fit. The shoe should be comfortable and snug. Make sure it's not too loose or tight. Try going for a run in the shoes to see how it feels.
Try on shoes later in the day. For a more accurate fit, try on shoes in the afternoon or evening because your feet swell throughout the day.
Choose the right type. There are different types of running shoes and the one you choose should match the type of running you do. For example, if you run on trails, you'll need a different shoe than someone who runs on the treadmill.
How you run. The way you run matters and can help you understand which shoes are the best for you. Look at the bottom of your shoes to see the wear, this will tell you the type of pronation.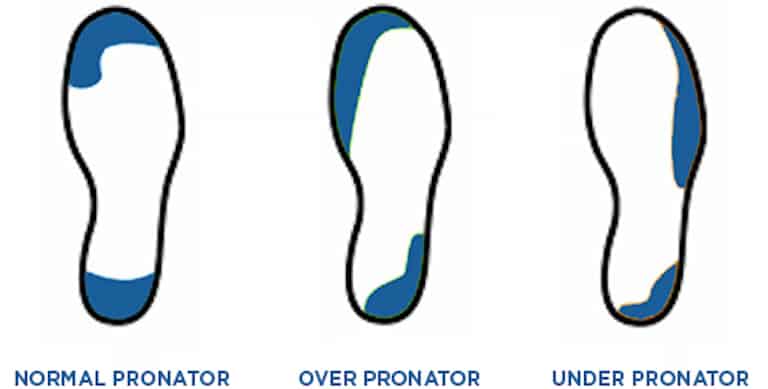 Best running shoes for men
The following are the best and most highly-rated running shoes for men:
Best overall: Brooks Ghost 15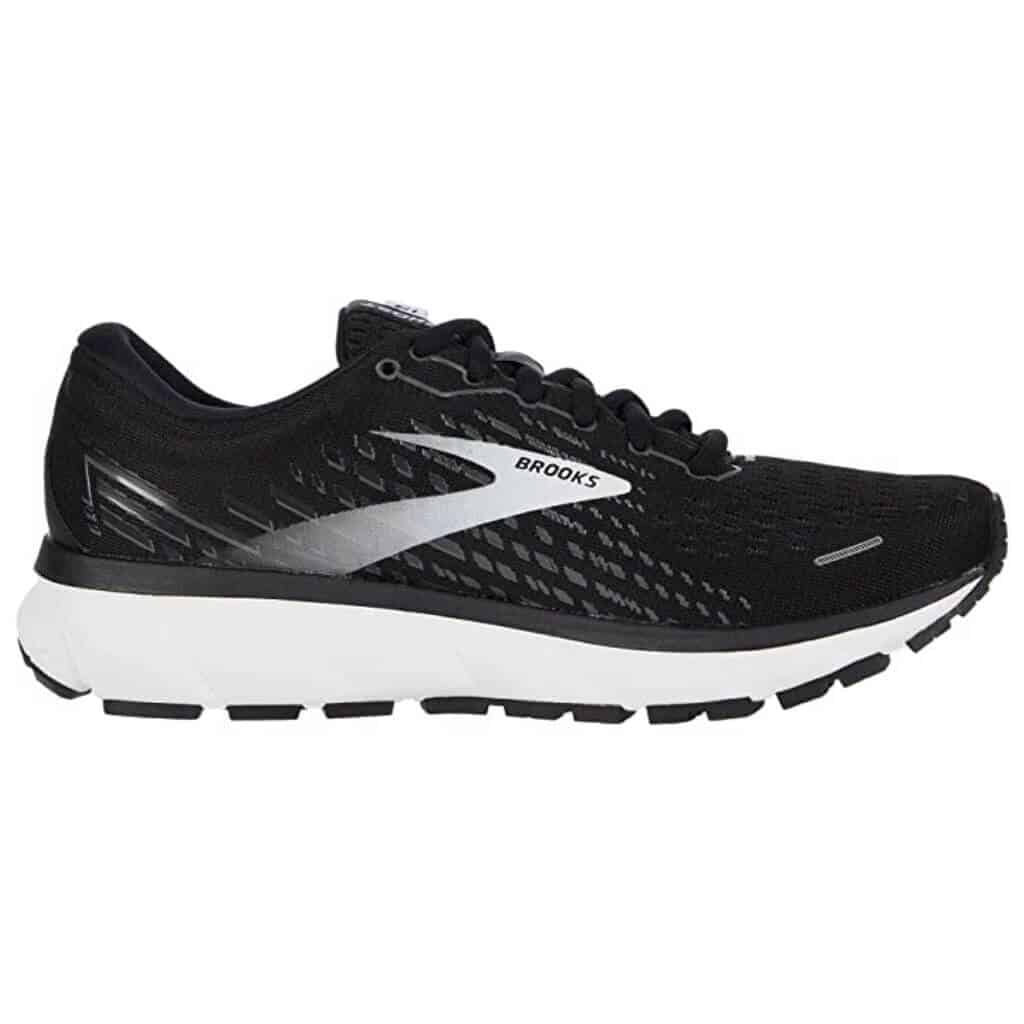 Brooks is known for its high-quality running shoes, and Ghost 15 is excellent. It has smart cushioning, which makes each step easy on your feet, regardless of how it lands.
Specifications of the Ghost 15 are as follows:
Shoe type: Neutral
Previous model: Brooks Ghost 12
Midsole Drop: 11mm
Weight: 10.1 oz
Best for trail running: Salomon Sense Ride 3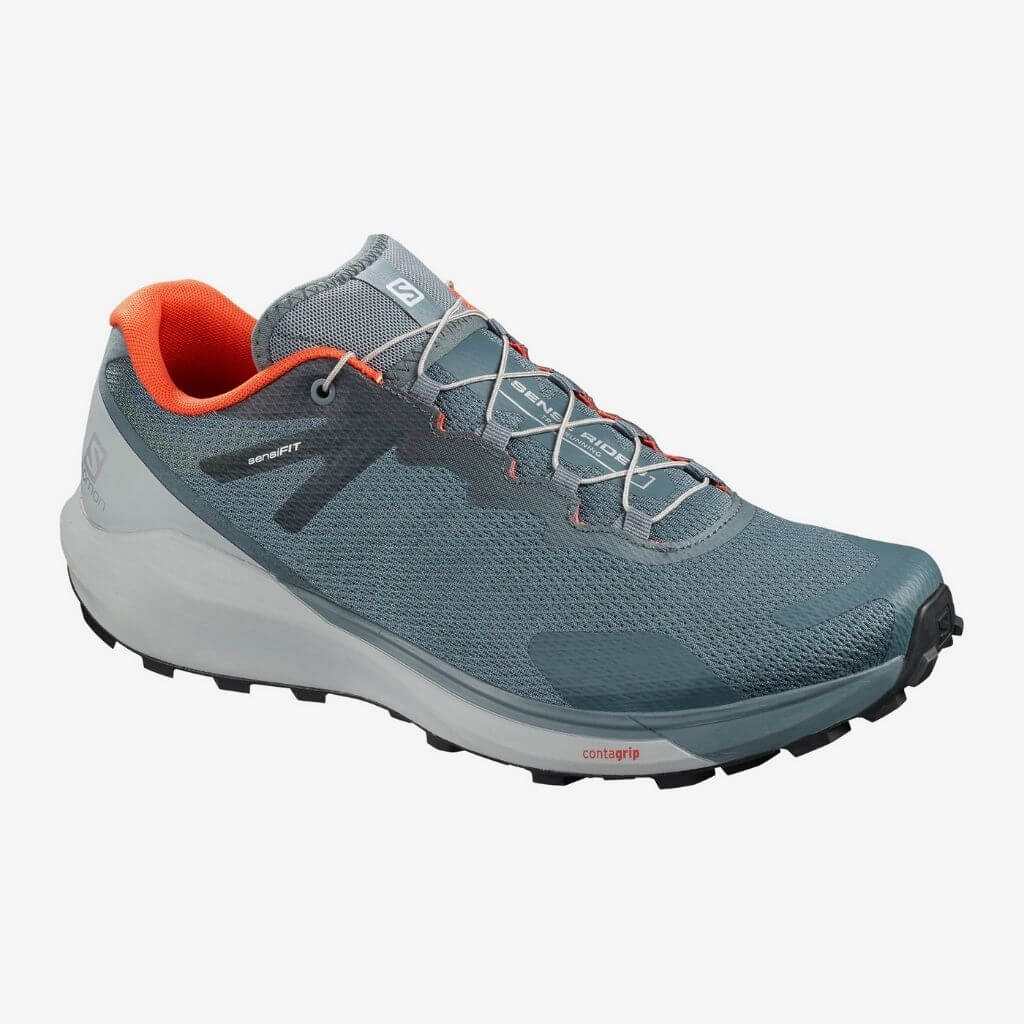 Salomon's Sense Ride 3 is designed with inspiration from road running shoes. It's built with an all-terrain grip and has a Profeel film that protects your feet from sharp objects.
Specifications of the Sense Ride 3 are as follows:
Surface: All types of terrain.
Drop: 8mm
Weight: 9.87 oz.
Buy the Sense Ride 3 from Salomon (opens in a new tab).
Best for road running: ASICS Gel-Kayano 26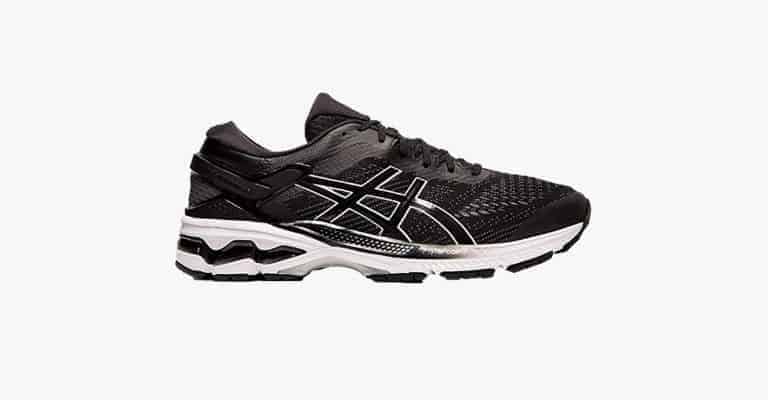 The Gel-Kayano 26 by ASICS is a cushioned and breathable running shoe that's perfect for running on the road. It also has reflective details for safety when you run after dark.
Specifications of the Gel-Kayano 26 are as follows:
Shoe type: Neutral
Previous model: ASICS Men's Gel-Kayano 25
Heel-to-toe drop: 10mm
Weight: 11.1 oz
Buy the Gel-Kayano 26 from ASICS (opens in a new tab).
Best for everyday running: Tree Dashers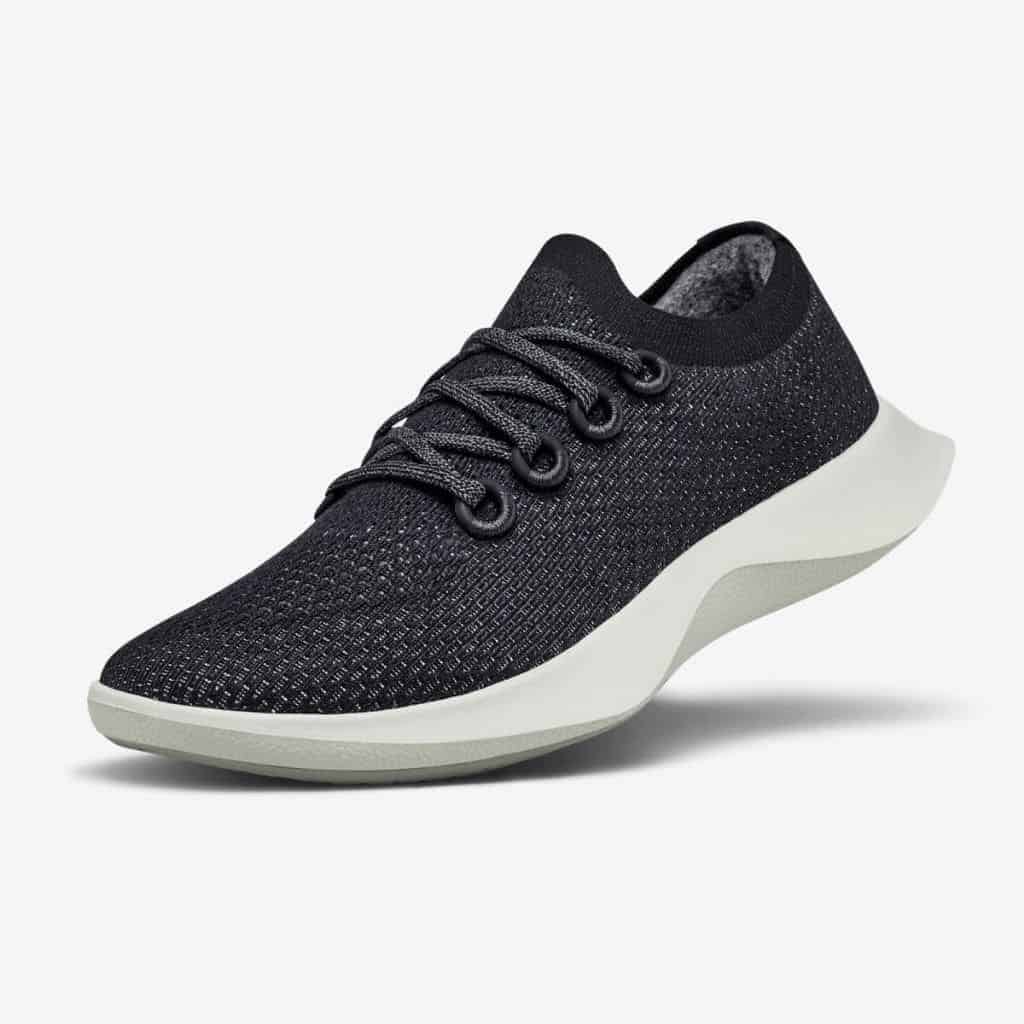 The Tree Dashers by Allbirds are excellent for everyday running. They're made with durable, breathable, and renewable materials. It's also machine-washable, which ensures that you can keep them looking new.
The following are specifications of the Tree Dashers:
Heel Drop: 7mm
Type: Neutral, cushioned, light stability running shoe.
Buy Tree Dashers from Allbirds.
Best for long distances: Hoka One One Carbon X2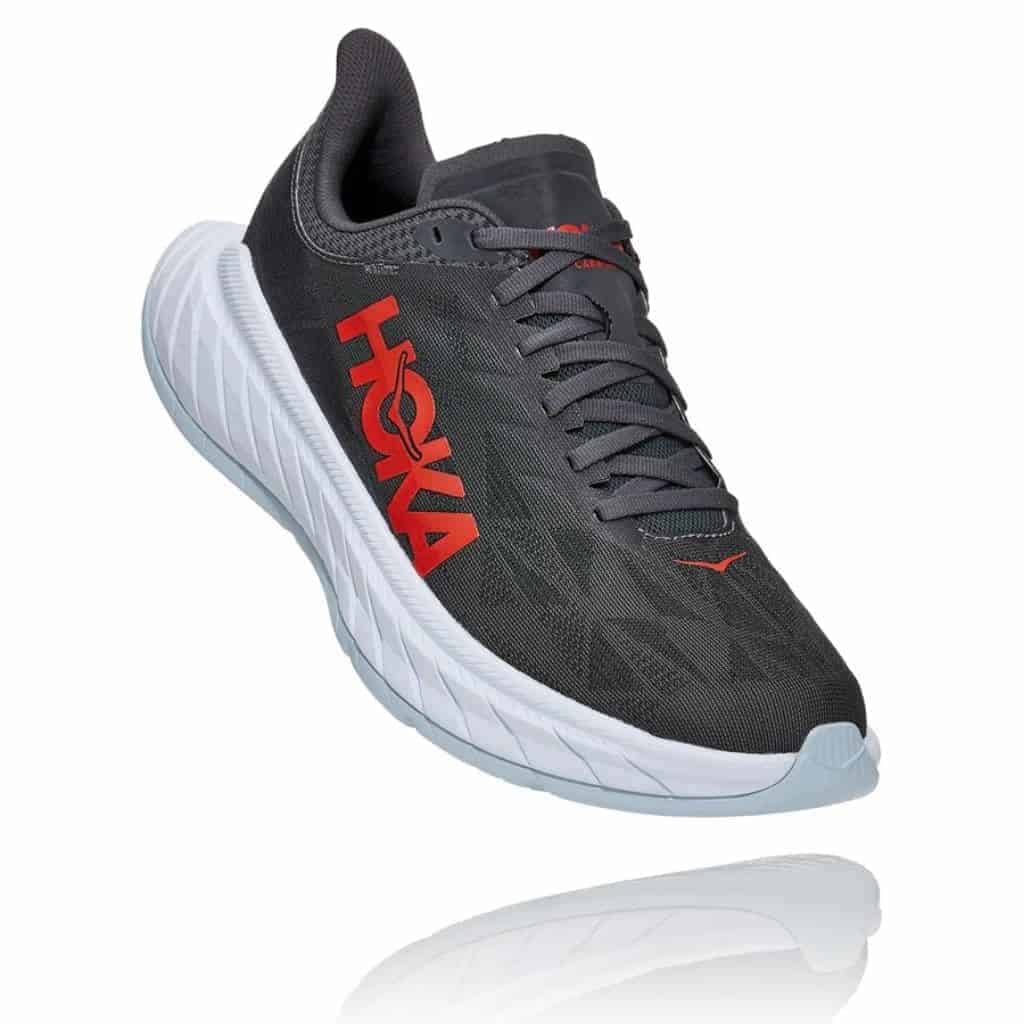 The Hoka One One Carbon X2 is an excellent road-running shoe. It's designed for endurance. If you run marathons and long distances, it's the ideal shoe.
Specifications of the Carbon X2 are as follows:
Heel-toe drop: 5mm
Weight: 8.4 oz
Spring measurement: 41x36mm
Buy the Carbon X2 from Hoka One One (opens in a new tab).
Frequently asked questions
Is more cushion a good thing?
No, more cushion can do more harm than good. A study by Scientific Reports showed that highly cushion running shoes increased leg stiffness and don't protect you from impact-related injuries.
Do looks matter?
Don't buy running shoes for how it looks. Instead, focus on the fit and comfortability. If it looks great, that's a bonus.
What's a heel-to-toe drop?
Heel-to-Toe drop is the difference between the height of the heel versus the height of the toe.
Should I use insoles?
Insoles can help overcome foot pain and make your feet feel more comfortable while running. However, if you don't need you then don't wear them. You can consult with a doctor or specialist to see if you need insoles.
Conclusion
Selecting the right pair of running shoes can prevent pain, injuries, and enhance performance.
Also, keep an eye out for wear and tear. After 300 to 500 miles of running, the cushion will normally be worn out, and it's time to get new ones.
Featured photo by Unsplash.
About David Em
Founder
David Em is the founder of Next Level Gents, the ultimate destination for tips and advice about style, grooming, fitness, and success.