A water-resistant watch is marked with a number that dictates the depth and pressure that it can handle. Learn what they are.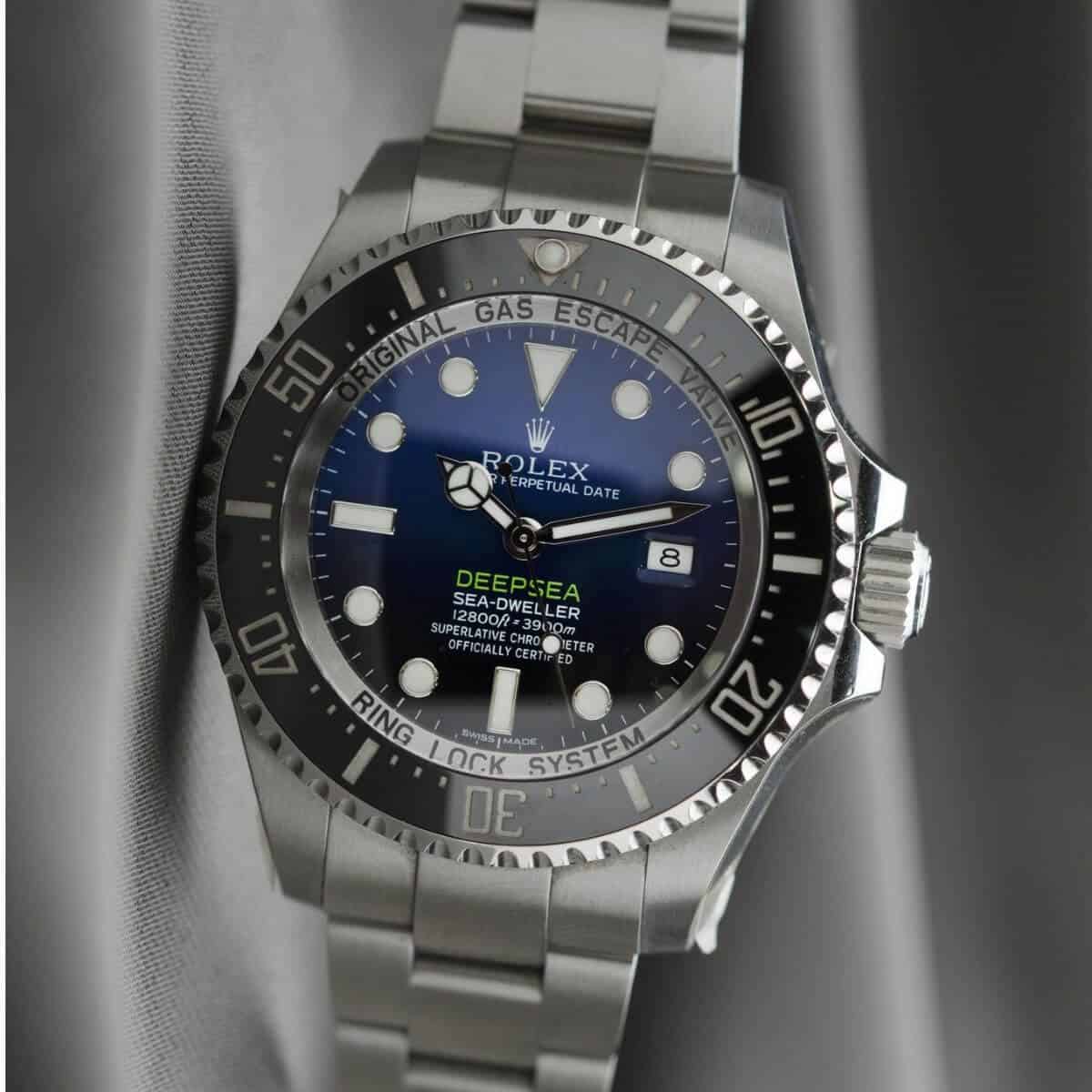 Estimated reading time: 4 minutes
Table of contents
Waterproof vs. water-resistant
Water-resistant means that an item can withstand the penetration of water to an extent. Waterproof means that it can handle the penetration of water entirely.
It's not likely to find a waterproof watch because the Federal Trade Commission deemed that marketing a watch as waterproof was too strong of a term. After all, a watch couldn't be completely waterproof.
In the watch industry, the two important water-resistance factors are the ability to withstand pressure, and the depth it can reach.
Understanding what the water-resistance numbers mean on your watch will ensure that you don't destroy it.
Different levels of water resistance
Water-resistant watches are marked with a number that represents how deep it can go. With watches, ATM stands for atmosphere, which is also known as a bar. One atmosphere is approximately 10 meters or 30 feet.
The meaning of the numbers are as follows:
3 ATM is also 3 bars or 30 meters. A watch that claims to be water-resistant to 30 meters shouldn't be used for anything aside from daily wear because it's splash resistant.
5 ATM or 50 meters means that the watch can handle more water. A watch that's marked with 5 atmospheres can withstand a short swim. Generally, it'll be better to take it off instead of risking it.
10 ATM or 100 meters means that the watch can handle a good amount of water. It's suitable for showering, swimming, and snorkeling. On the other hand, it isn't suitable for diving.
20 ATM or 200 meters is suitable for swimming, high-impact water sports, and scuba diving. If you plan to scuba dive at depths where you need helium gas, it's not a good fit.
30 ATM or 300 meters means that it can handle a good amount of water. You can swim, dive, shower, and do many other water-related activities.
100 ATM or 1,000 meters means that a watch can withstand a lot of pressure. However, there's a high likelihood that you won't ever need a watch like that.
They're also known as deep diver watches, and built to survive in climates that you can't without special equipment.
Regulating water-resistance ratings
To regulate the ratings and set standards for water-resistant watches, the International Organization for Standardization, or ISO, has a standard called the ISO 6425.
The organization developed a series of tests that a watch must pass to qualify for the certification. The test can be done by the manufacturer or a testing agency.
The thorough test tracked the reliability of the watch, the resistance of the crown, thermal shock, water pressure, and ensuring there wasn't any condensation.
Frequently asked questions
How often should I test my watch?
Test your watch at least once a year. The frequency in which you test it will also depend on what you do when you wear it. Note that saltwater can cause wear and tear, which causes the water-resistance to drop.
Can I shower with my watch on?
If you want to shower with your watch on, make sure it's rated 100 meters at a minimum. You should also make sure that the crown's screw is pushed in.
How can I make sure my watch lasts long?
Taking care of your watch is vital. Wipe off moisture, dirt, and sweat with a clean and dry cloth after you take it off.
Can I clean my watch in the sink?
Clean your watch in still water and avoid using running water.
Conclusion
The water resistance number on a watch will determine how much water and pressure it can withstand. Understanding what they mean will ensure you treat your watch with care. It'll last longer and be more effective.
More resources:
Featured photo courtesy of Pexels.