If you're looking for a premium timepiece that's beautifully crafted and represents class, learn what the top 20 luxury watch brands are.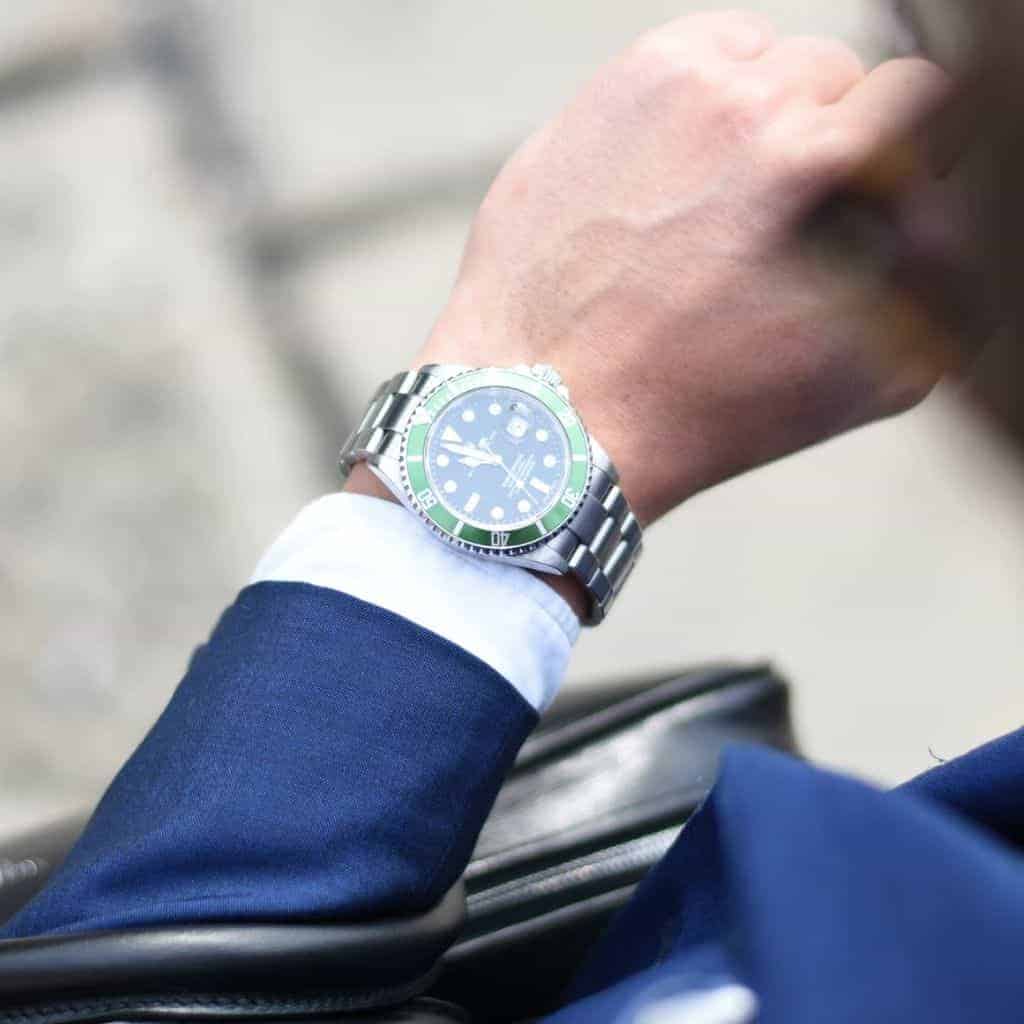 Related: What's a signet ring, and how do you wear it?
1. A. Lange & Söhne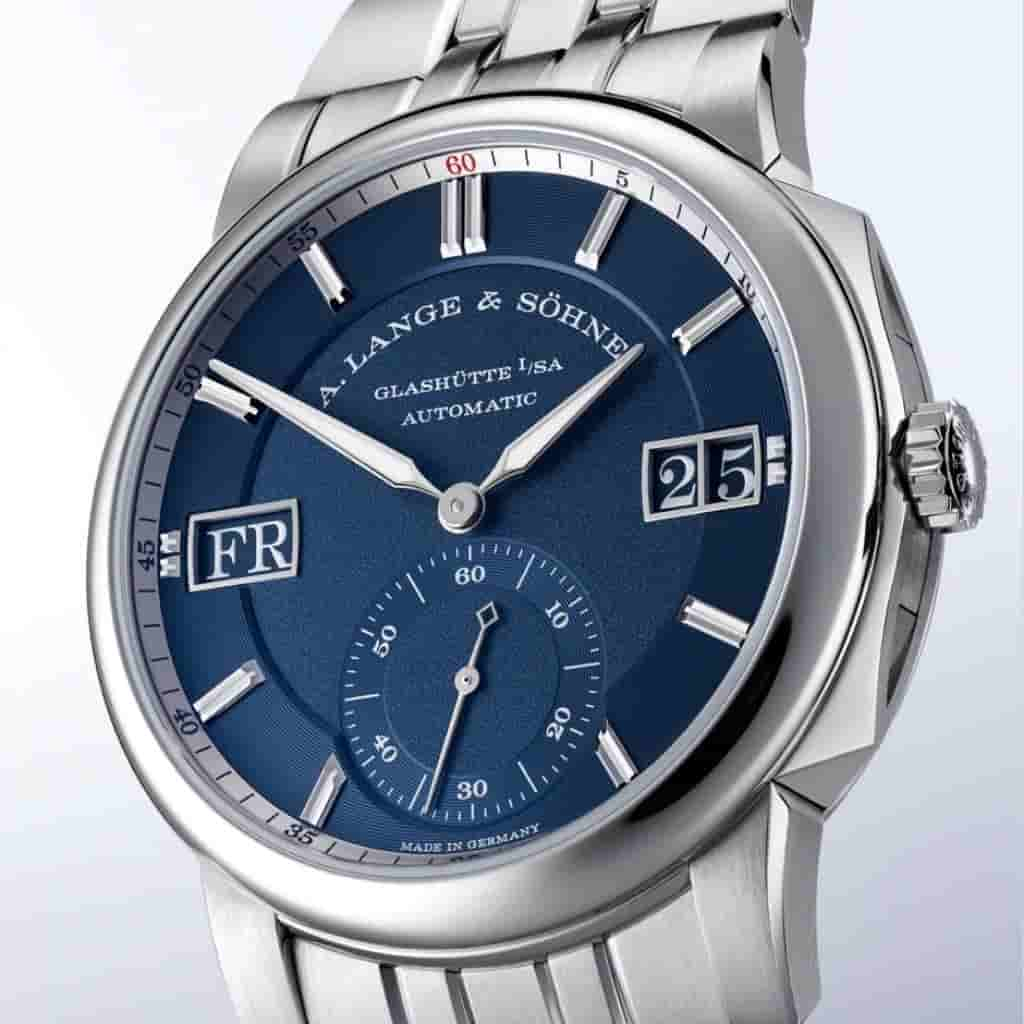 A. Lange & Söhne is a German manufacturer of luxury and prestige watches founded in 1845 by Ferdinand Adolph Lange.
Related: What's a watch bezel?
As a company, it's committed to delivering exceptional timepieces, along with a strong focus on sustainability and social responsibility.
The company has quite a history. Their main production building was destroyed in a bombing on the last night of the Second World War in 1945 and was expropriated in the Soviet-occupied zone.
When the Berlin Wall fell in November 1989, the founder's great-grandson, Walter Lange, relaunched the company.
A. Lange & Söhne watches have iconic styling and are a big name in the wristwatch industry.
Popular families of watches include Odysseus, Lange 1, Zeitwerk, and Saxonia.
2. Audemars Piguet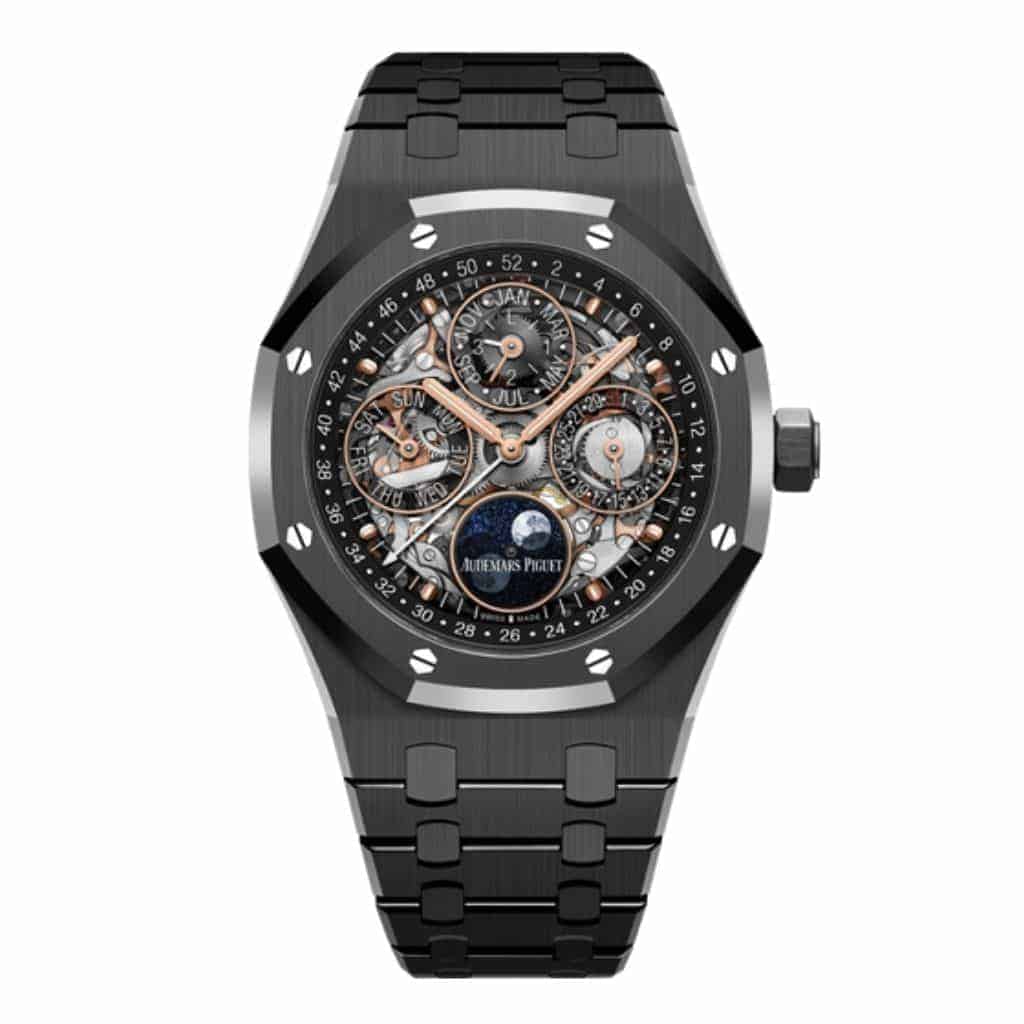 Audemars Piguet is a Swiss manufacturer of luxury watches. It was founded by Jules Louis Audemars and Edward Auguste Piguet in the Vallée de Joux in 1875 to develop and craft timepieces equipped with complex mechanisms.
Popular watches by Audemars Piguet include Royal Oak, Code 11.59, Jules Audemars, Millenary, and [Re]master01.
It's one of the most famous premium watch companies in the world and is worn by many celebrities, athletes, and wealthy individuals. Justin Bieber, LeBron James, Arnold Schwarzenegger, Kevin Hart, Travis Scott, Ellen DeGeneres, Jay-Z, and Denzel Washington.
Related article: The Top Designer Brands to Know
3. Blancpain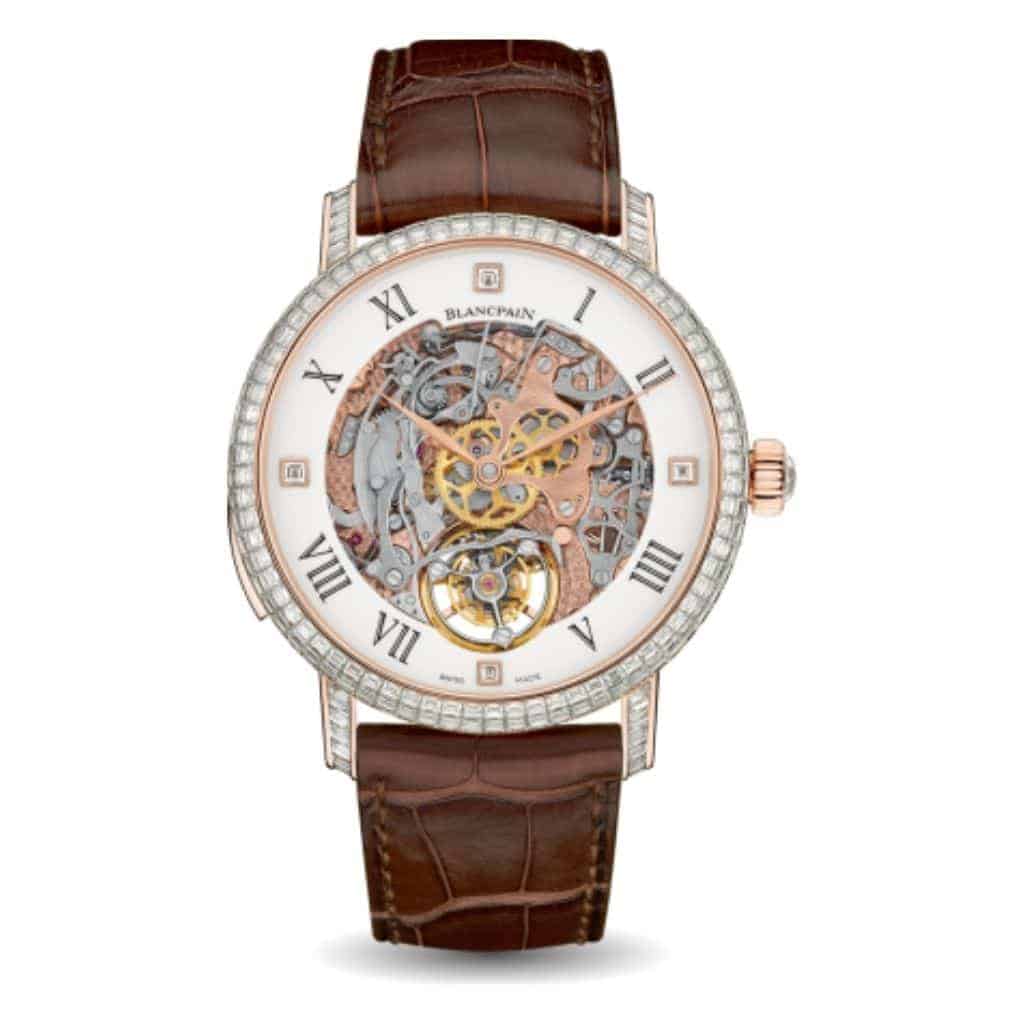 In 1735, Jehan-Jacques Blancpain founded Blancpain in Villeret, Switzerland, which is the oldest watch-making brand in existence.
Precision, quality, innovation, and excellence are four words that describe Blancpain.
The company prides itself in the expression "innovation is our tradition", which is one of its fundamental principles.
Each year, Blancpain develops new watches with innovative calibers.
The focus on innovation has resulted in 43 new, exclusive and different calibers or movements, which includes the Calendrier Chinois Traditionnel, Tourbillon Carrousel, Carrousel Répétition Minutes, and the Tourbillon Volant Heure Sautante Minute Rétrograde.
4. Breguet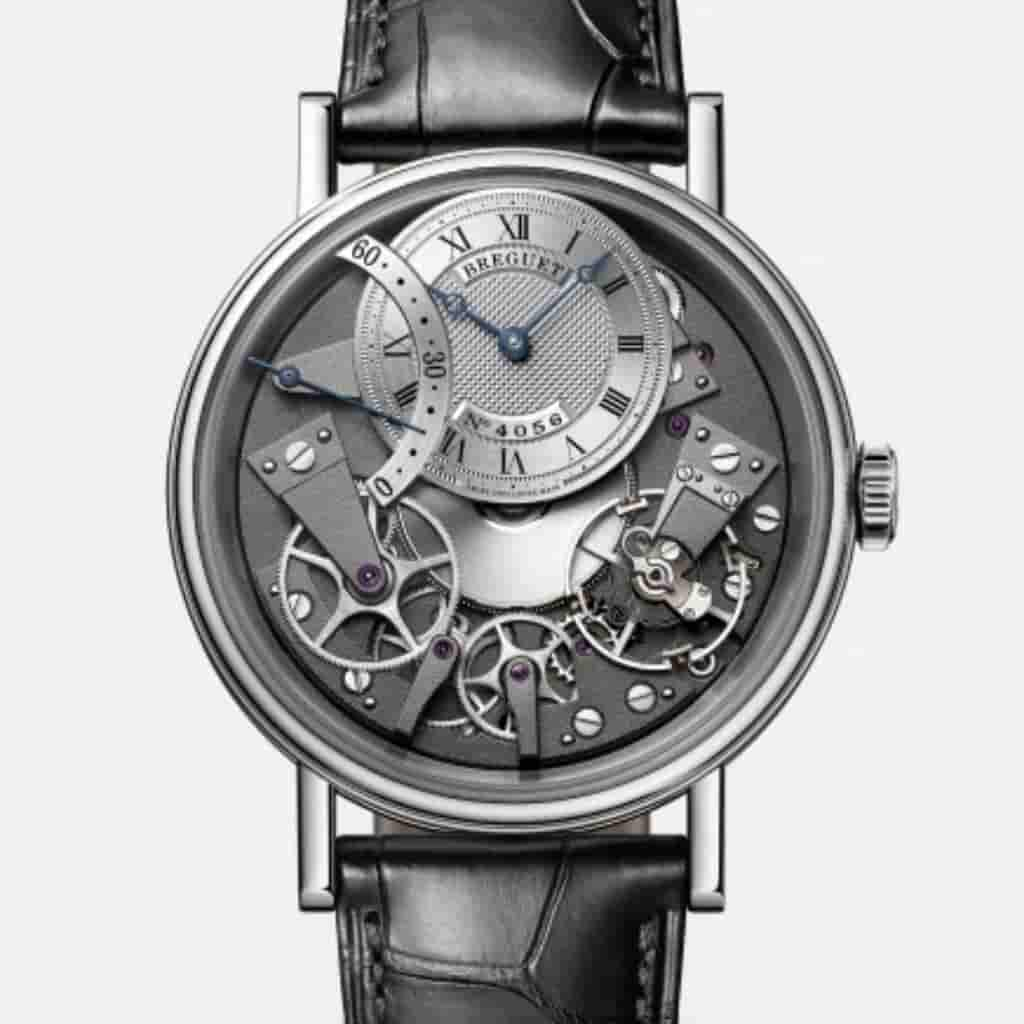 Breguet makes luxury watches, clocks, and jewelry. It was founded by Abraham-Louis Breguet in Paris, France in 1775.
Since its founding, Breguet has made several impressive inventions, including the self-winding watch, tourbillon, pare-chute, gong-spring, perpetual calendar, and most importantly, the first wristwatch.
On June 8th, 1810, Breguet made the first wristwatch ever known for Queen of Naples.
It was the Breguet watch number 2639. Later, Breguet made watches for influential people, including the King of France, Louis XVI, and his wife, Marie Antoinette.
5. Breitling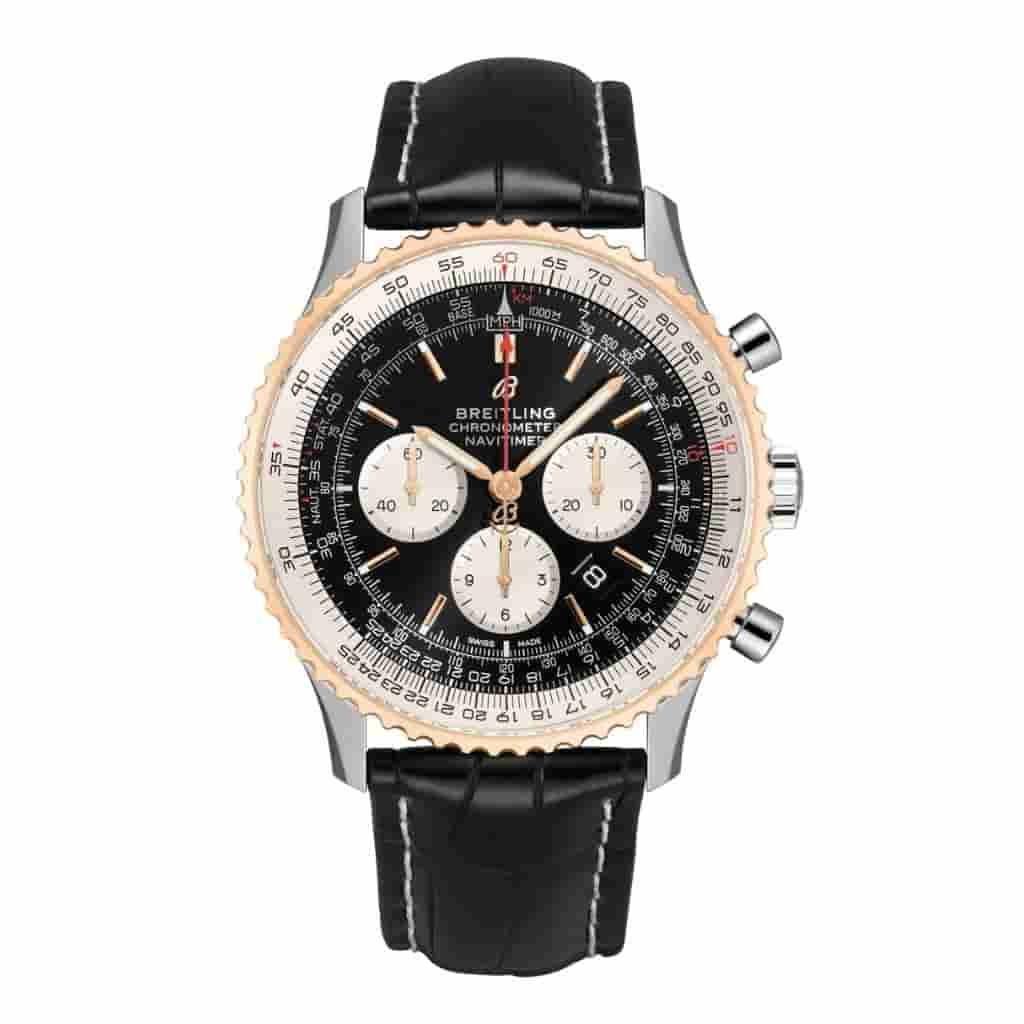 Breitling was founded in 1884 by Léon Breitling in Saint-Imier, Switzerland. The company grew its popularity due to the innovative features that Breitling developed for its pocket watches.
Today, it's known for the precision-made chronometers designed for pilots.
Breitling's Navitimer model is the world-famous pilot's watch. It's also the most successful model to this day.
The pilot's watches aren't the only types that Breitling offers. It also has diving watches, dress watches, and a smartwatch.
6. Bremont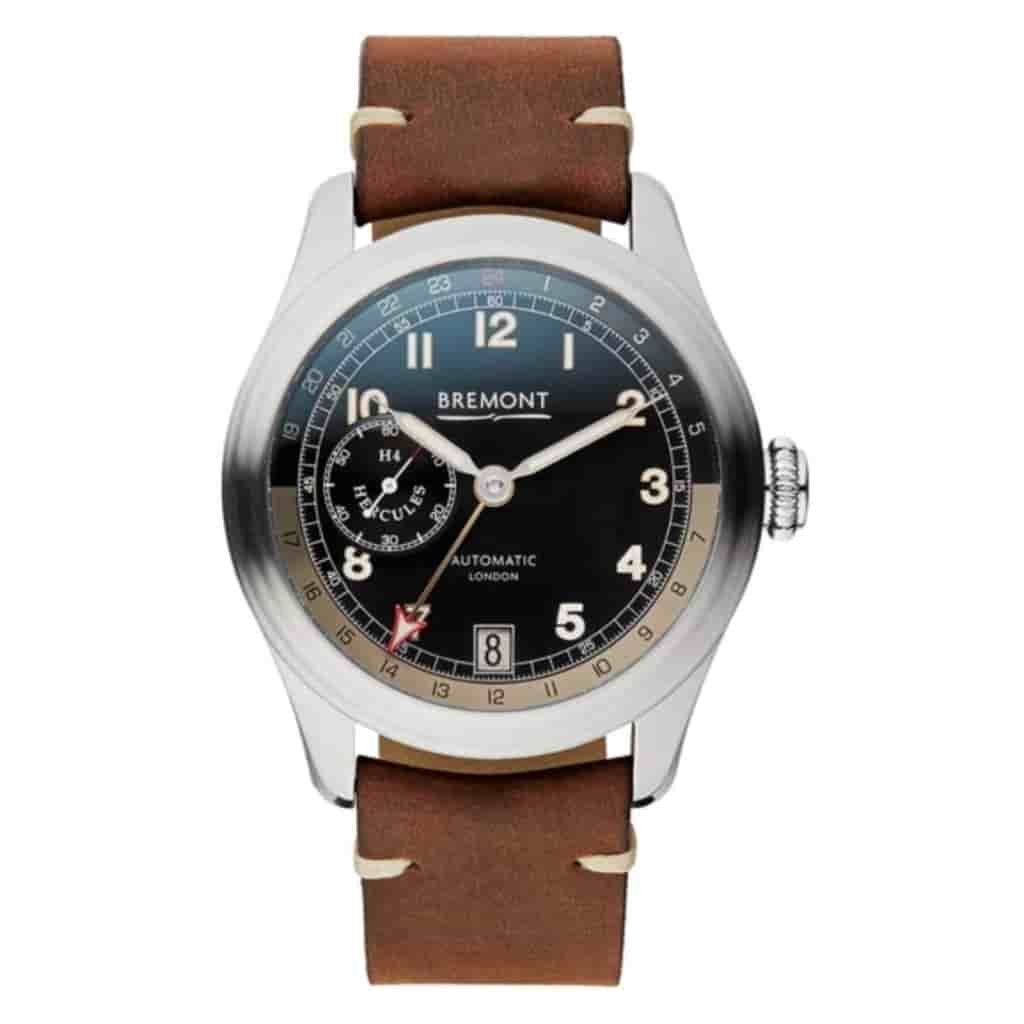 Bremont is a luxury aviation-themed British watchmaker based in England. It was founded in 2002 by two brothers, Nick and Giles English. The company is inspired by a love and passion for aviation, engineering, and adventure.
The watches have nine layers of anti-reflective treatment applied to both sides of the sapphire crystals and B-EBE2000 hardening technology.
It's what makes Bremont watch cases an average of seven times harder and more scratch-resistant than their competitors.
7. Cartier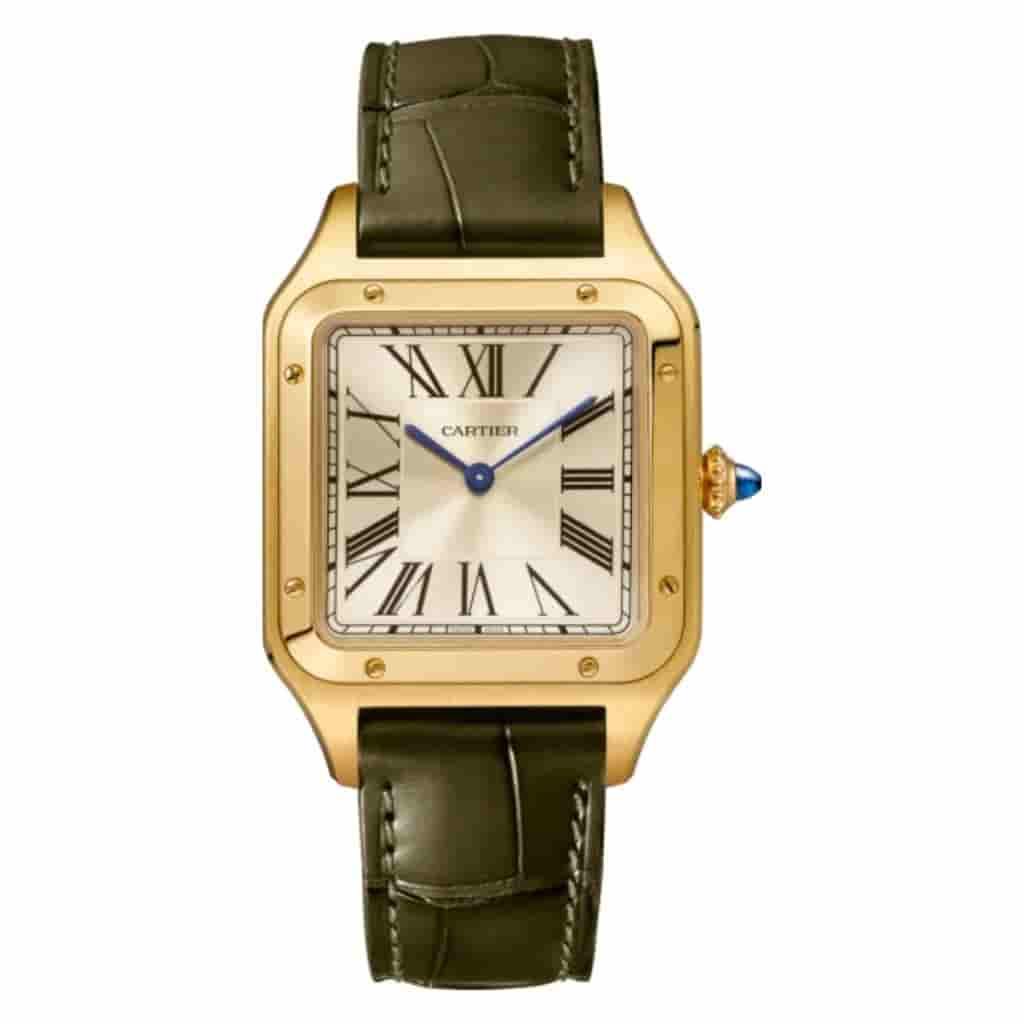 Cartier was founded in Paris, France in 1847 by Louis-Francois Cartier. It remained under family control until 1964. The company is famous for its jewelry and for being a jeweler to kings and queens.
However, wristwatches are a large part of Cartier's history.
They were one of the first companies to offer wristwatches during a time where the pocket watch dominated. The company also introduced the first square dial and set design standards.
Andy Warhol, Calvin Klein, Elton John, Jacques Chirac, and Yves Saint Laurent are some of the many icons that wore Cartier watches.
8. Chopard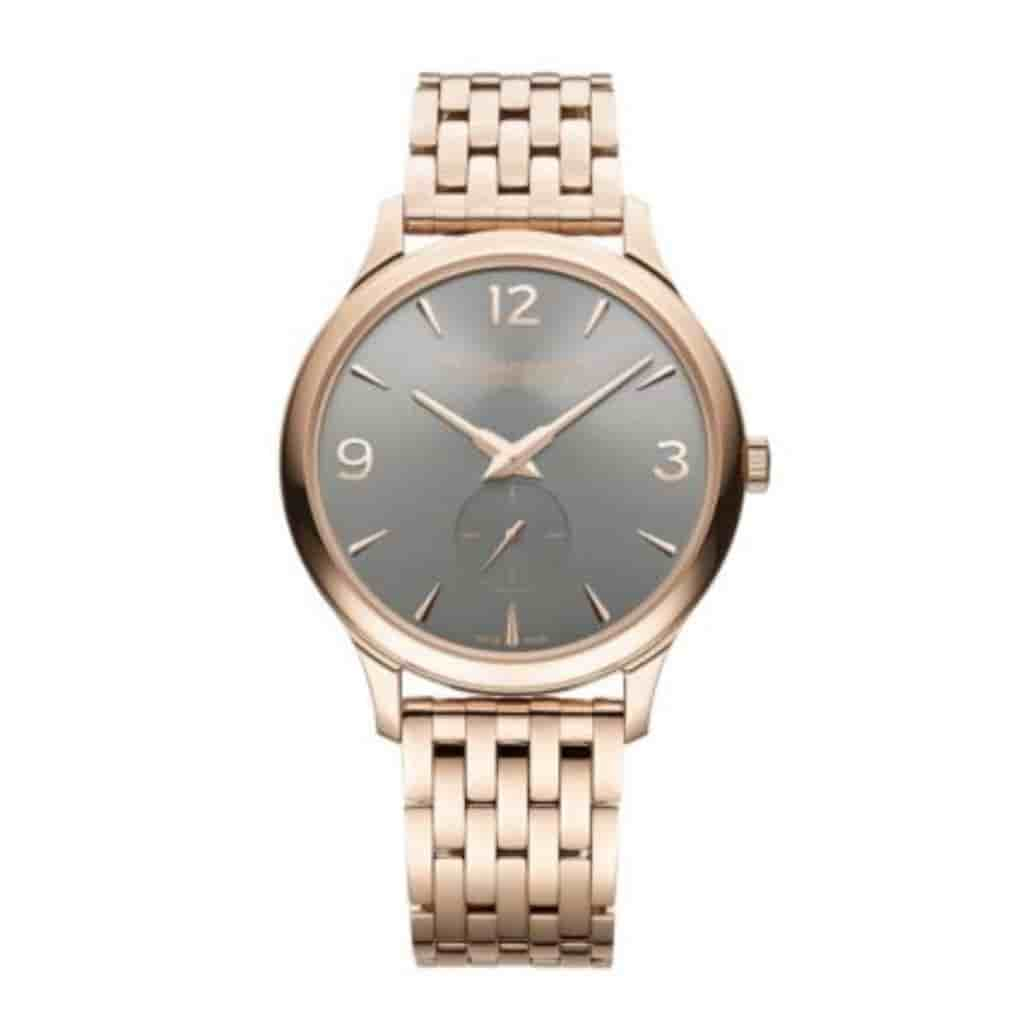 Louis-Ulysse Chopard founded Chopard in Sonvilier, Switzerland in 1860. The company built a reputation for reliable and high-quality Swiss-made watches.
Chopard offers watches with up to 14 complications and the Geneva seal. They make beautiful and elegant watches with in-house calibers.
In 1963 Karl Scheufele acquired Chopard and continued the legacy. It's one of the leading luxury watch companies in the world. To this day, it's independently owned by the Scheufele family.
9. Girard-Perregaux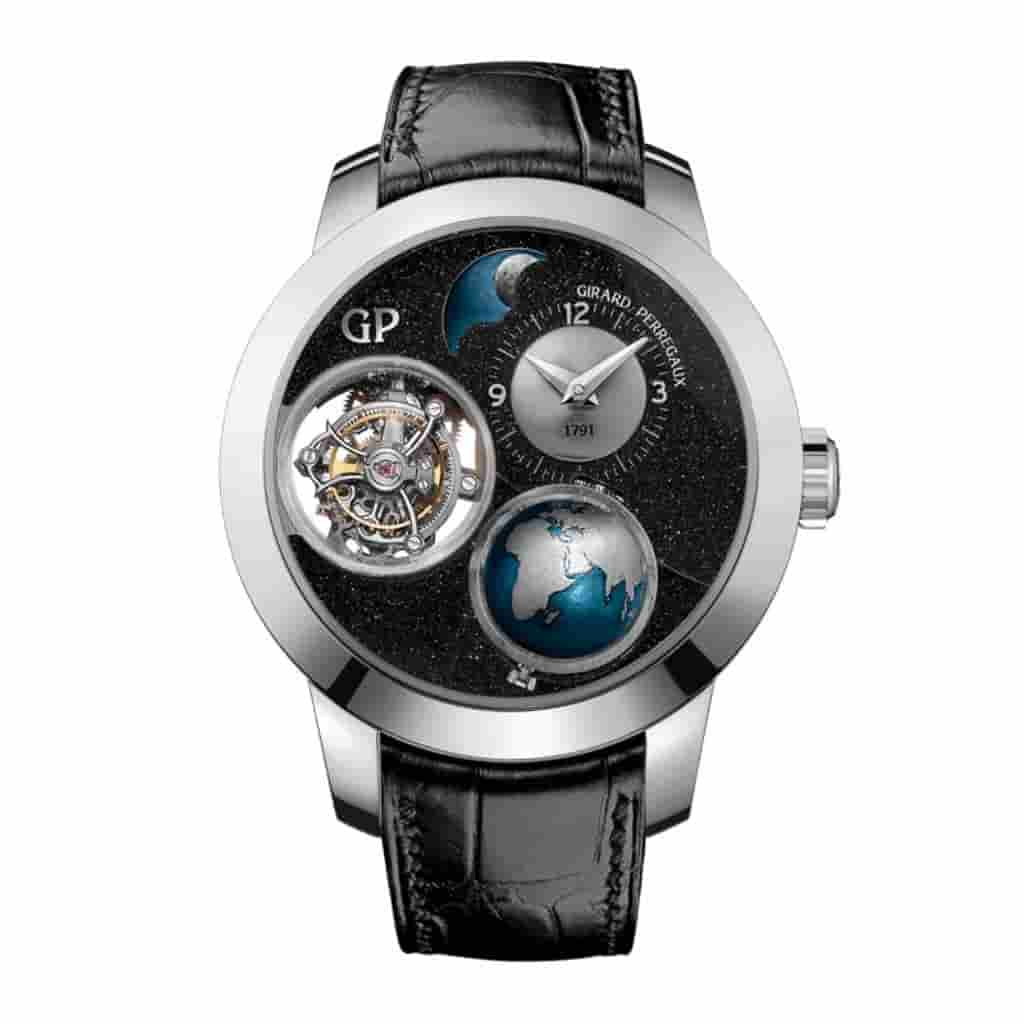 Dating back to 1791, Girard-Perregaux is an established brand that creates high-quality watches. They've set the standards for excellent craftsmanship and beautiful design.
It's one of the few remaining companies that develop and manufacture all parts of the watch-making process. The company is dedicated to constantly improving the tourbillon.
Girard-Perregaux watches have been worn by celebrities and athletes including, Hugh Jackman, Kobe Bryant, and Alex Morgan. With all elements being made in-house, it's one of the best brands that you can buy from.
10. Hublot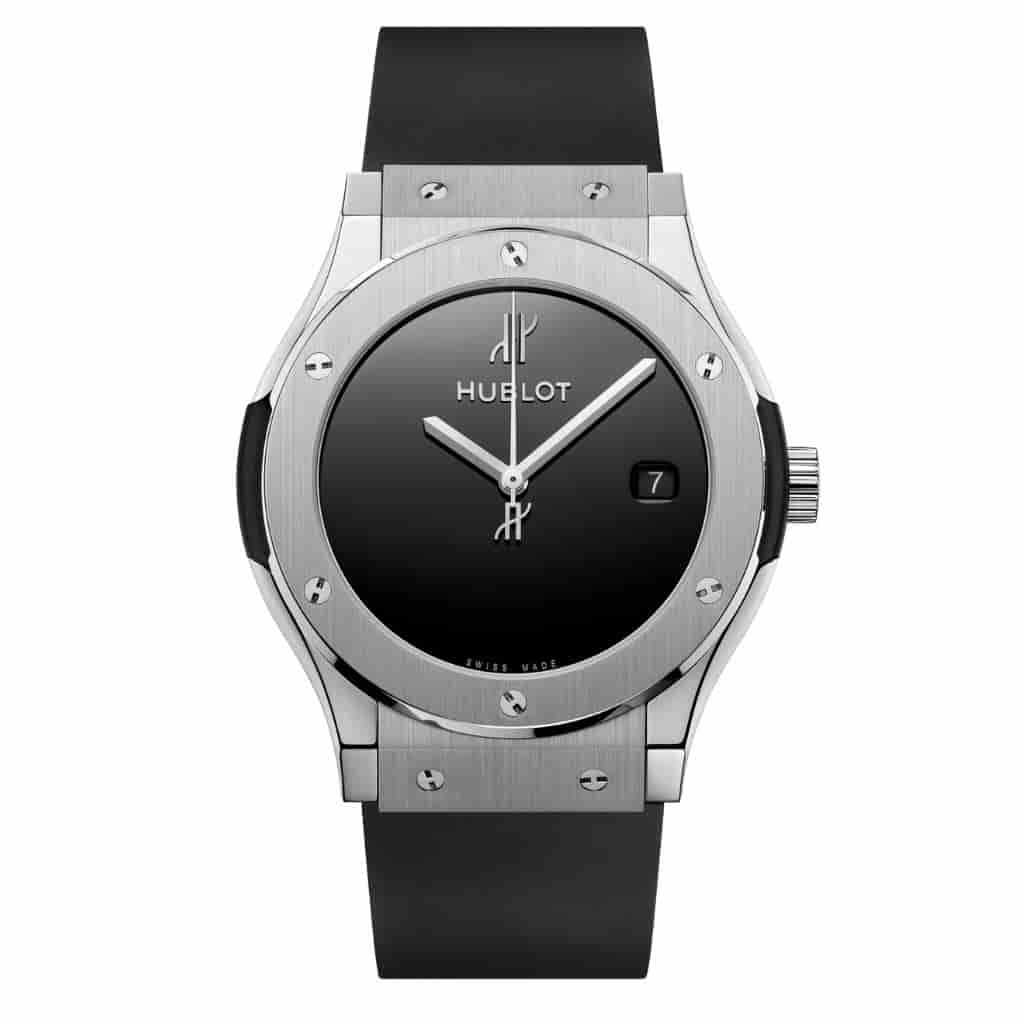 Hublot is a Swiss luxury watchmaker that was founded by Carlo Crocco in 1980. Now, it's owned by LVMH.
Hublot is known as being the first company to use a natural rubber strap. The concept was received well among watch-lovers, as it was a big hit.
The company has consistently separated itself from other brands by using uncommon material combinations, exquisite designs, and excellent craftsmanship.
An example of the uncommon material combinations is what Hublot calls Magic Gold. It's a combination of yellow gold and ceramic alloy.
11. IWC Schaffhausen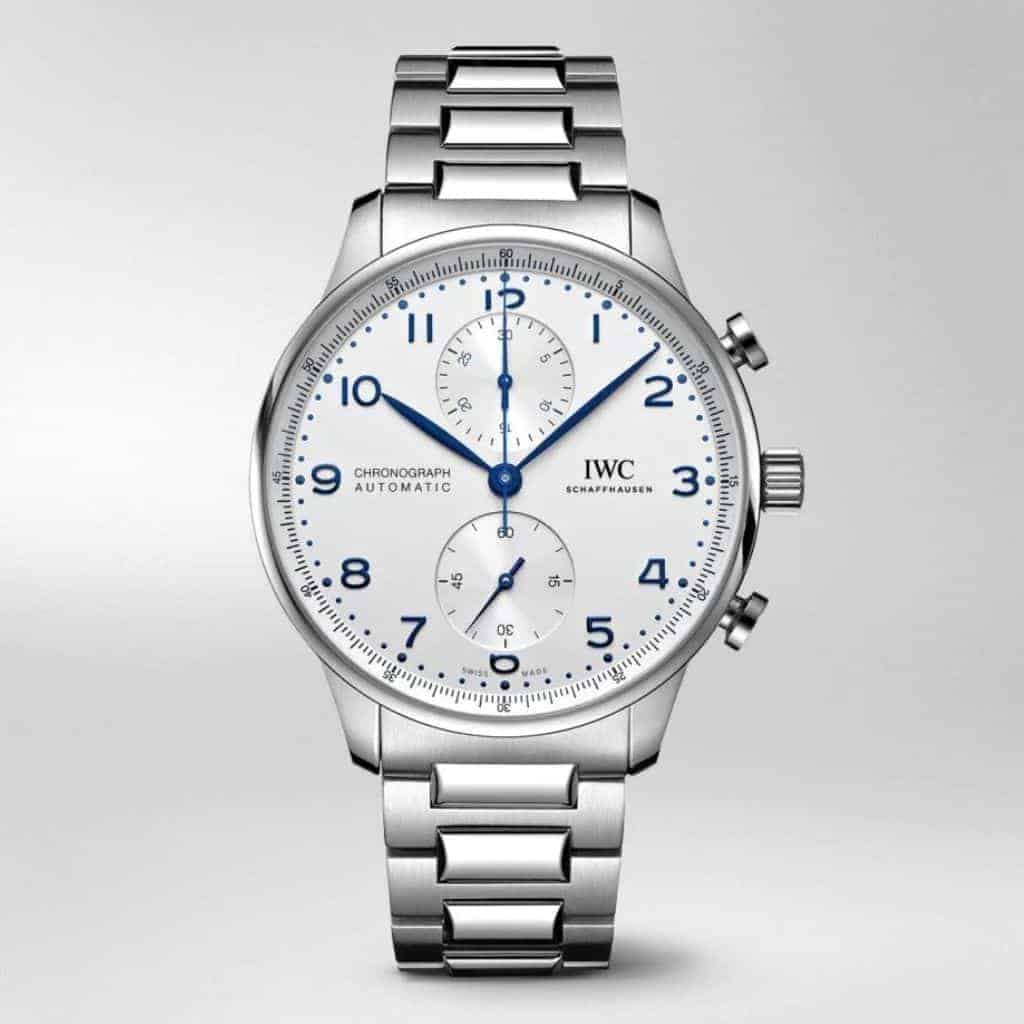 IWC Schaffhausen is a Swiss watch manufacturer that was founded by Florentine Ariosto Jones in Schaffhausen, Switzerland in 1868.
IWC is rooted in the American pioneering spirit and entrepreneurship because Jones was from Boston.
The watches are known for their industrious engineering and impeccable design.
IWC's chronometers continue to redefine the standards of Swiss luxury watches. The most popular models include the Pilot's Watch, Portugieser, and Da Vinci.
12. Jaeger-LeCoultre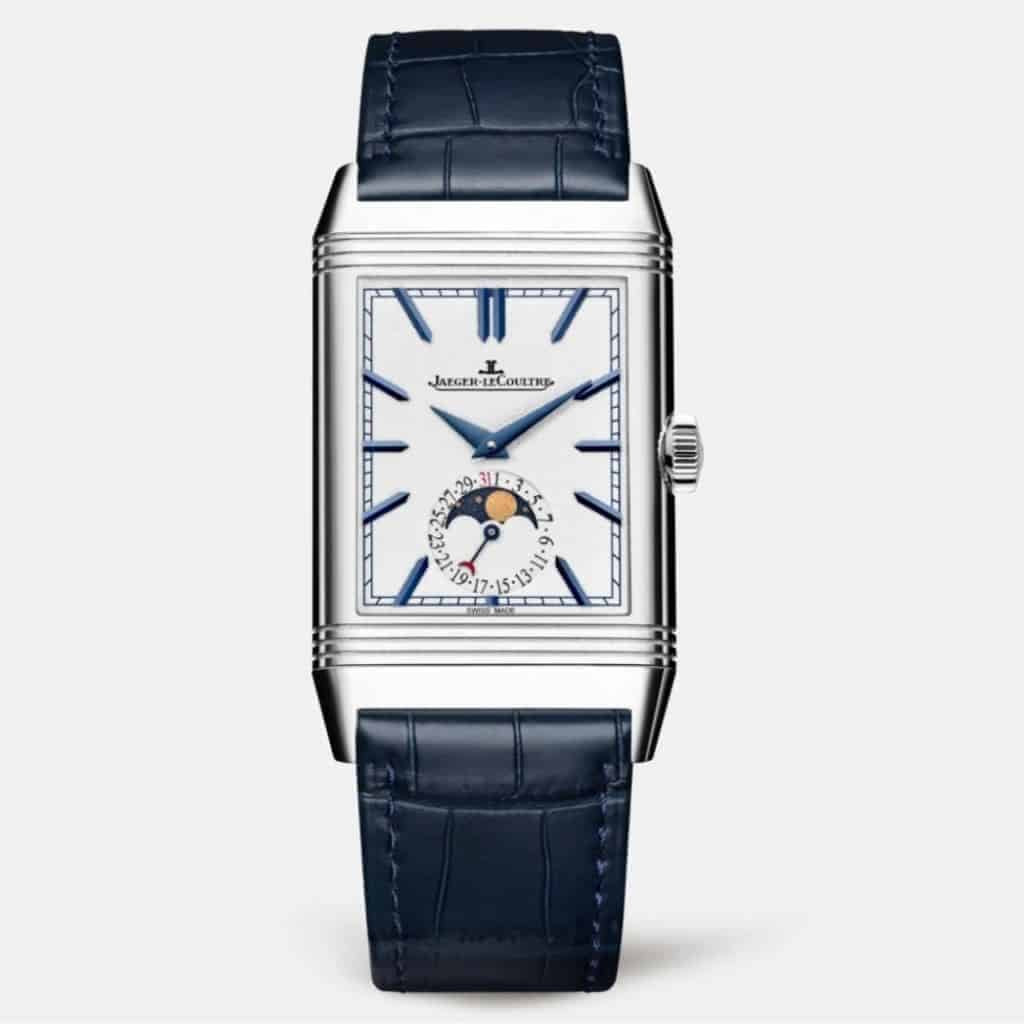 Jaeger-LeCoultre is a Swiss luxury watch and clock manufacturer. It was founded in Le Sentier, Switzerland by Antoine LeCoultre in 1833.
The company was built on the principle of innovation and creativity.
You'll find a wide range of watches, from thin dress watches to others with a minute repeater, perpetual calendar, or tourbillon. More than 90% of each Jaeger-LeCoultre is made in-house.
There are many people who love to wear Jaeger-LeCoultre watches including Queen Elizabeth II, Bruce Wayne, Michael Corbat, and Robert Downey Jr.
13. Omega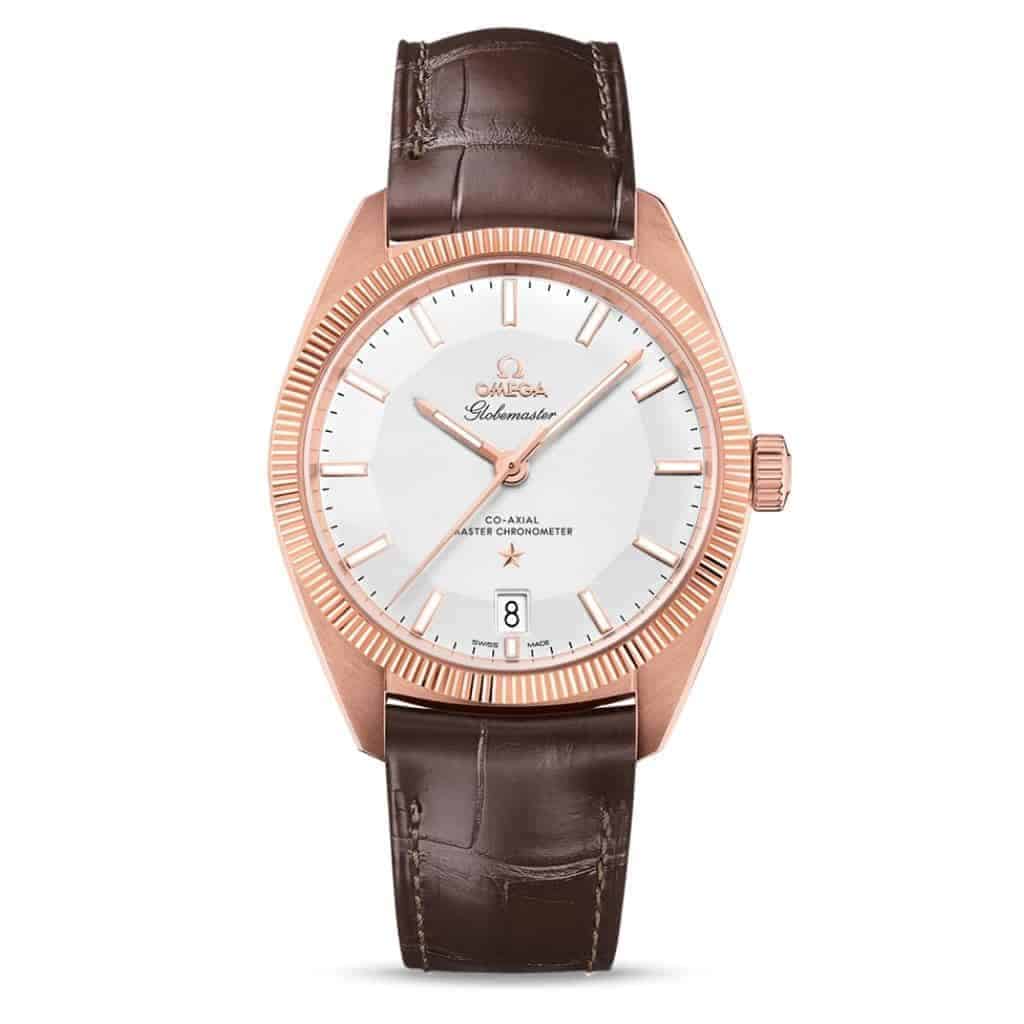 Omega is a brand that many people know about. In 1848, it was founded by Louis Brandt in La Chaux-de-Fonds, Switzerland.
They're known for their sporty chronographs, dive watches, and co-axial movements. Omega is a premium brand with a long history and a reputation for creating high-quality timepieces.
Omega watches are iconic. In 1969, Buzz Aldrin wore the Omega Speedmaster when he went to space.
He was the second person to walk on the moon. It's also a favorite among celebrities, athletes, and wealthy individuals.
The most popular Omega watches include the Speedmaster, Seamaster, Planet Ocean, De Ville, Aqua Terra, Geneve and Constellation.
14. Panerai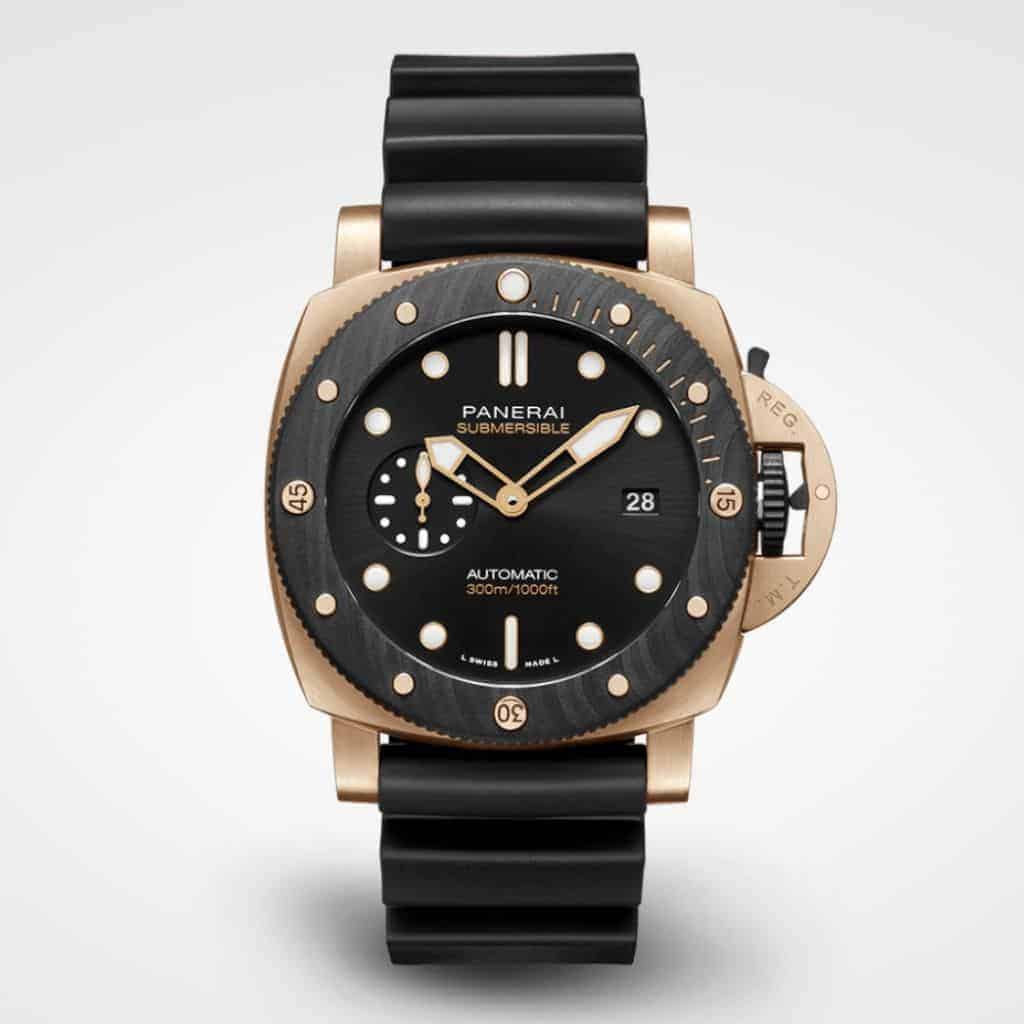 Panerai is an Italian luxury watch manufacturer that was founded by Giovanni Panerai in 1860. It combines Italian design and Swiss technology to form a sea-focused timepiece.
The watches were originally made for Italian combat divers, and have a power reserve of up to 240 hours.
Panerai makes their watches in small numbers, which makes the demand for them more competitive and valuable.
In 1997, Panerai joined the Richemont Group, which gave them more funds and opportunities. It also led to the first in-house calibers made by Panerai.
15. Patek Philippe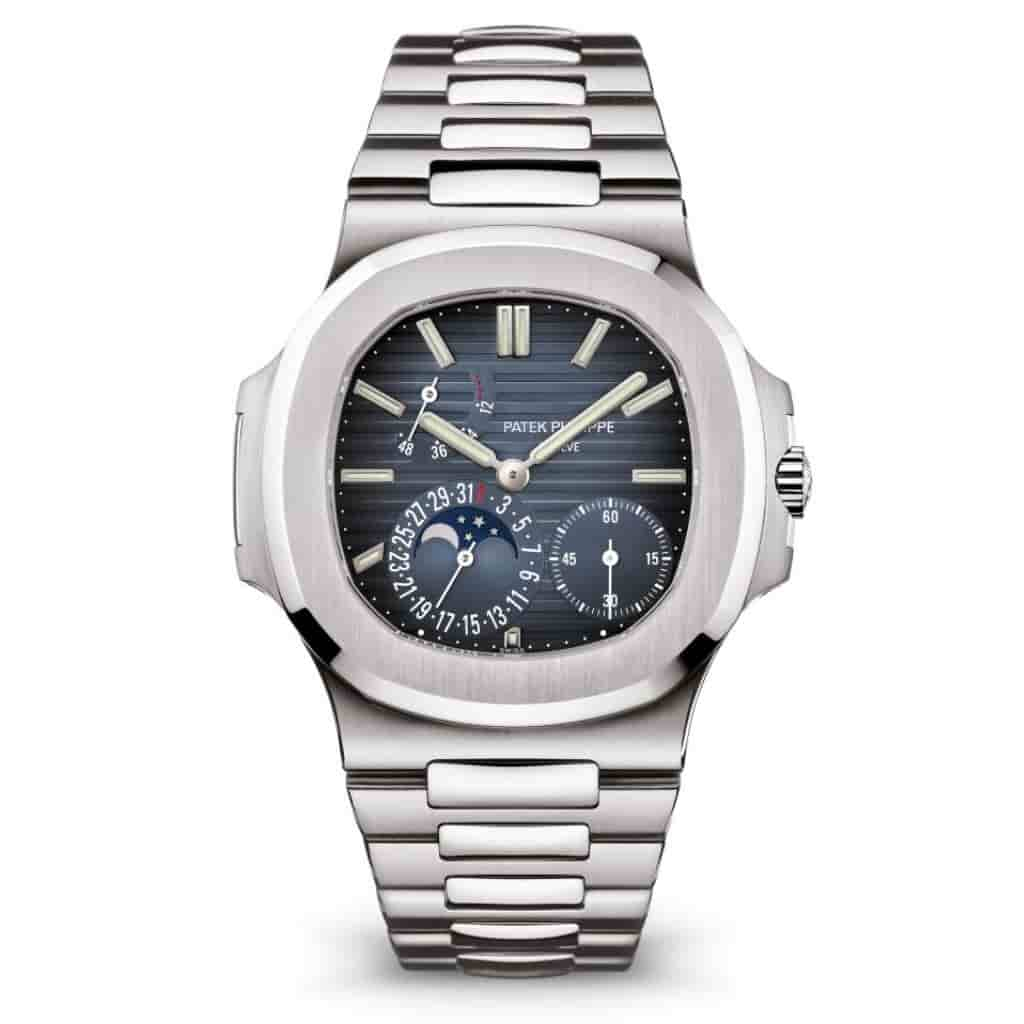 Patek Philippe dates back to 1839. It was founded by Antoni Patek, Adrien Philippe, and Franciszek Czapek.
The company combines luxury, tradition, and superior quality. It offers more than 200 unique models and is also one of the few independent Genevan watch manufacturers left.
You'll find watches with tourbillons, chimes, perpetual calendars, moon phase displays, and world time functions.
Patek Philippe is a favorite among kings, queens, politicians, actors, and other celebrities.
Its watches also hold records for being the highest price people have paid for a wristwatch.
16. Piaget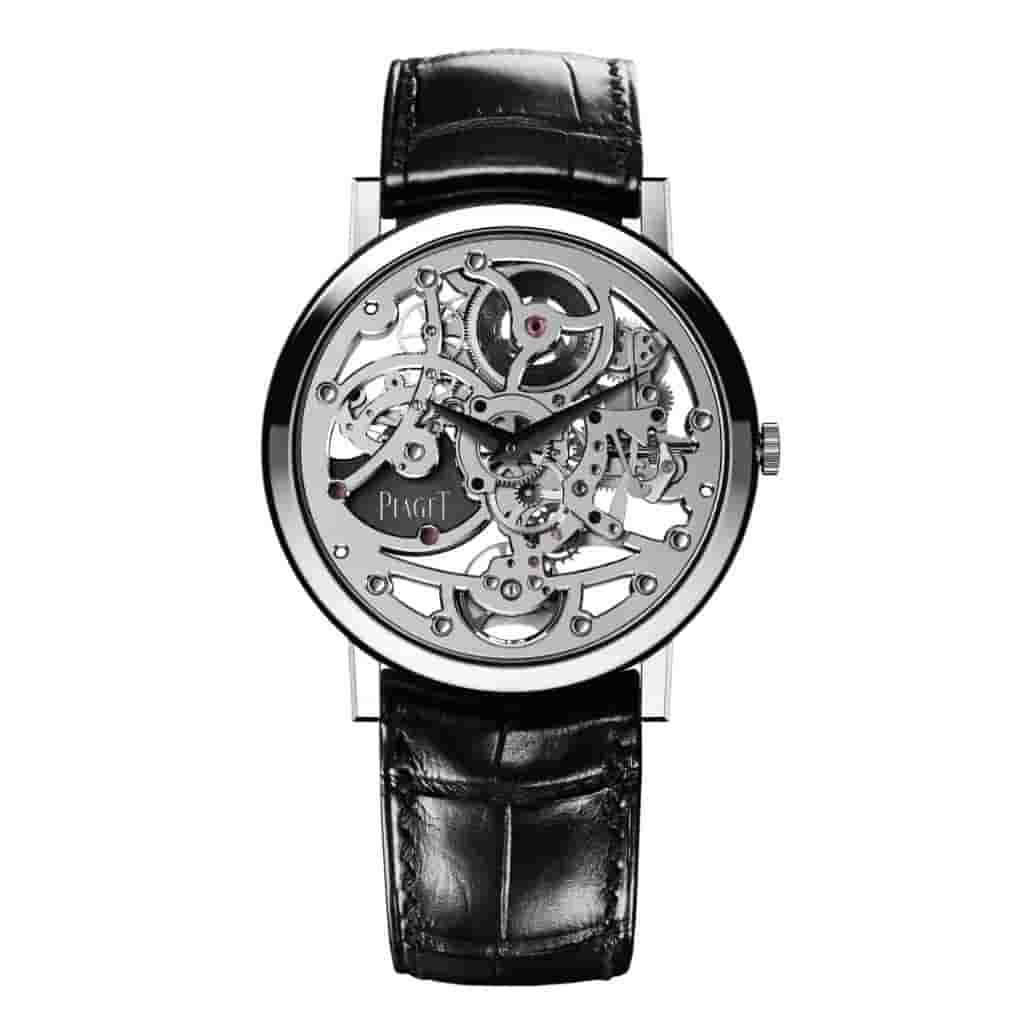 Piaget was founded in 1874 by Georges Piaget in Switzerland. It began as a manufacturer of movements and evolved into a creator of luxury wristwatches and pocket watches.
Later, Piaget pursued the ultra-thin wristwatch design. They wanted it to become a signature style of the brand.
That's when the mechanical hand-wound 9P caliber was introduced. It was only 2 millimeters thick.
Over the last 50 years, Piaget has set new world records for the flattest timepiece in several categories.
The most famous watches include the Altiplano, Polo, Possession, and Limelight.
17. Rolex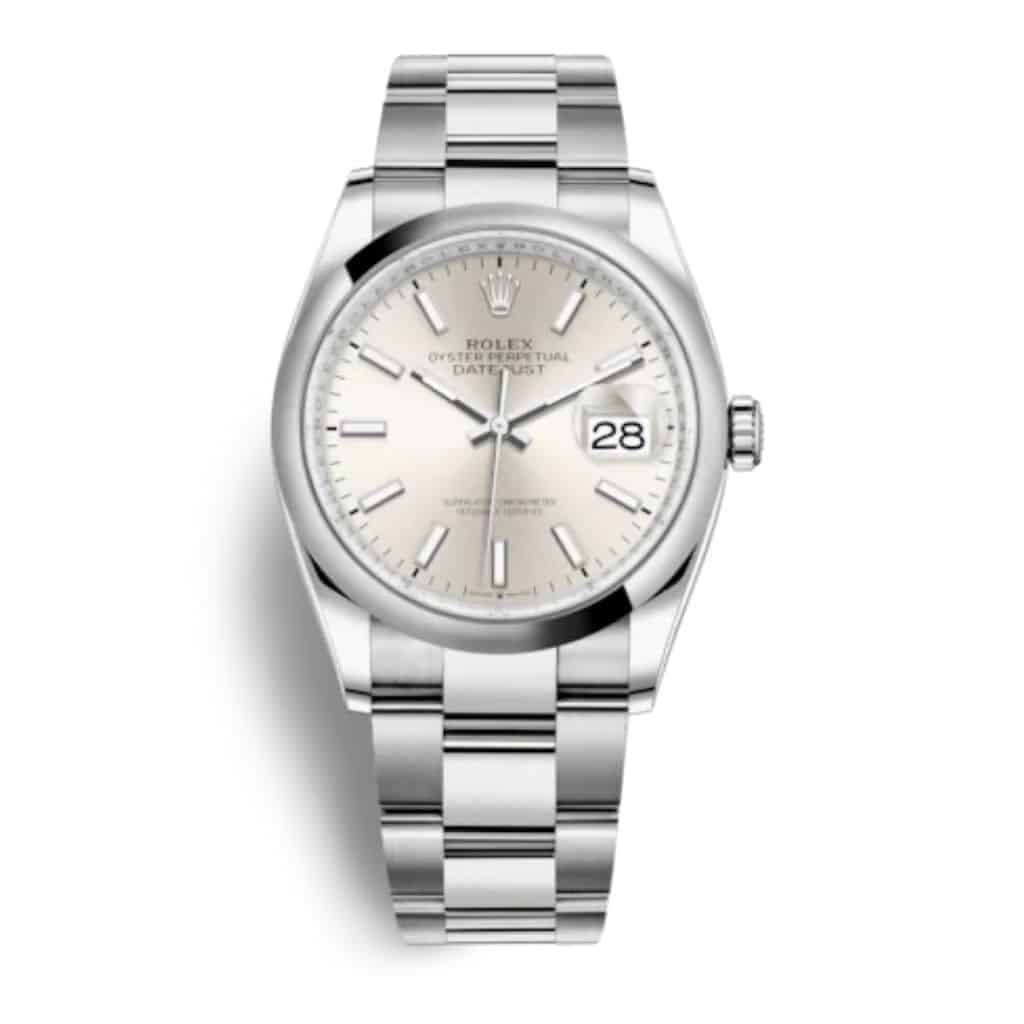 When you think of a luxury watch, Rolex might be the first brand that pops into your mind.
It's one of the most recognizable watch brands in the world due to its quality, sturdiness, reliability, and it holds its value.
It was originally called Wilsdorf and Davis, as it was founded by Hans Wilsdorf and Alfred Davis in London, England in 1905. In 1908, it became Rolex.
For more than a century, Rolex has produced precise and prestigious watches that perform well.
18. Ulysse Nardin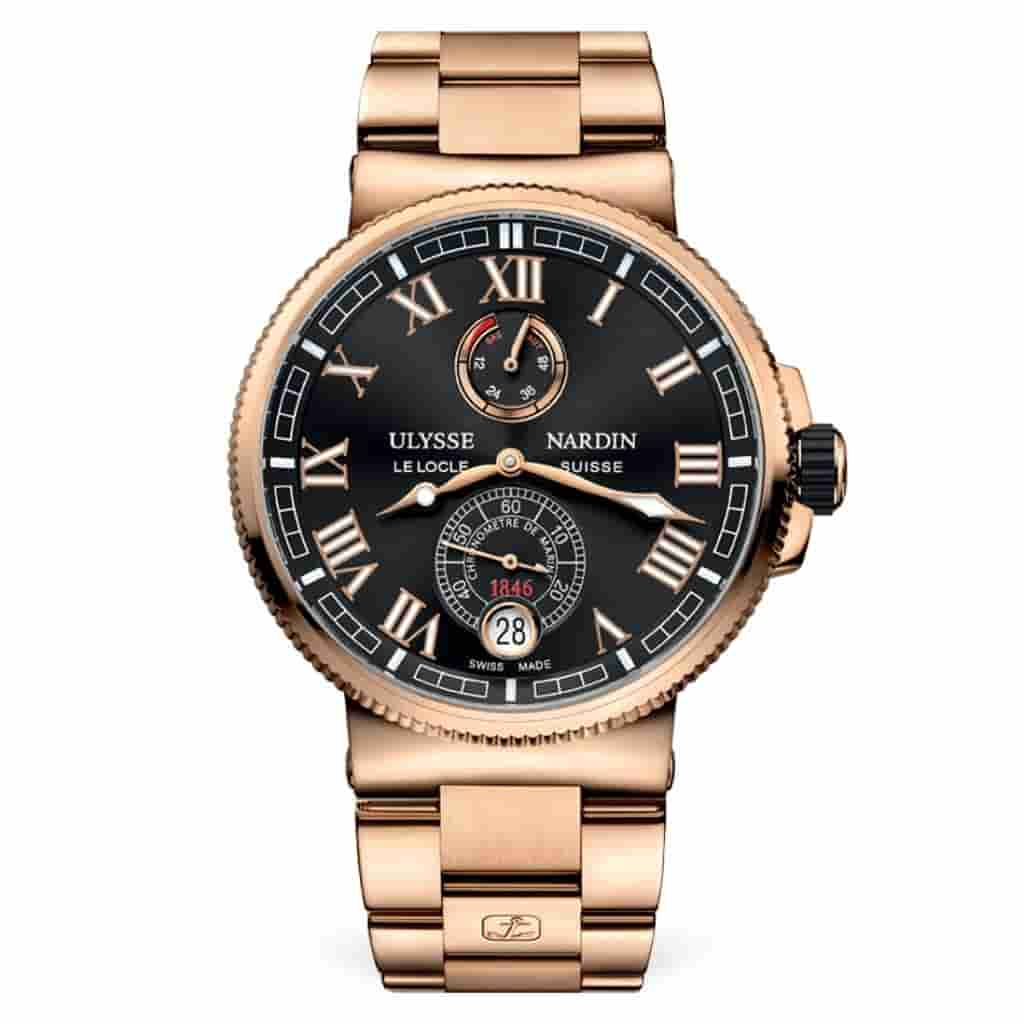 Ulysse Nardin was founded in 1846 by Ulysse Nardin in Le Locle, Switzerland. The company puts a lot of effort and care into designing and constructing their watches. It has a long history of excellence and elegance.
The most famous models include the Astrolabium, Freak, Planetarium, and Tellurium.
The watches are very complicated and have astronomical displays. Ulysse Nardin has several patents, broken records for performance, and won many awards.
Jeff Bezos, Michael Jordan, and Larry King are three famous people that have been seen constantly wearing a Ulysse Nardin watch.
19. Vacheron Constantin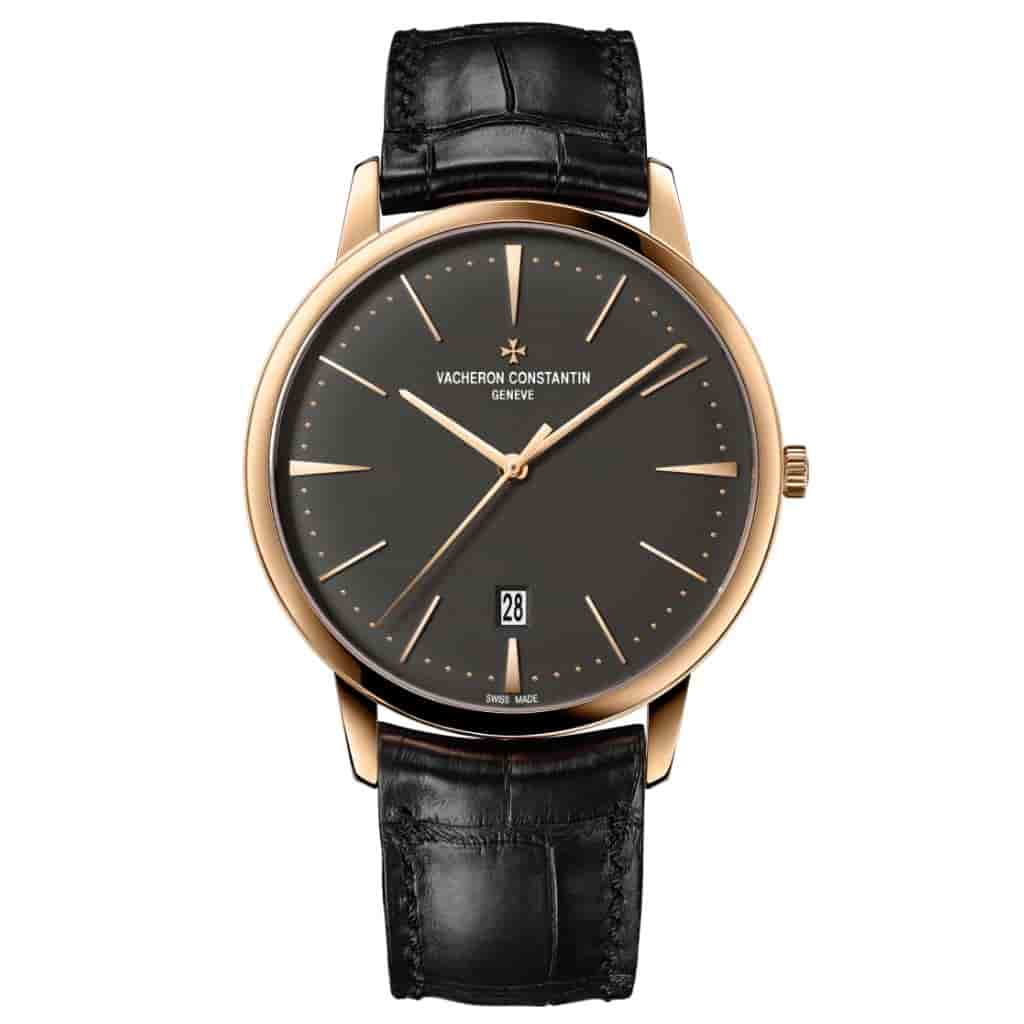 Vacheron Constantin was founded by Jean-Marc Vacheron in 1755. It's a luxury Swiss watch and clock manufacturer.
It's also one of the oldest in the world without any interruptions in watchmaking.
The Overseas and Patrimony are a couple of the most popular models. Many of the watches also have the Geneva Seal. Vacheron Constantin watches are simply impeccable and exquisite.
20. Zenith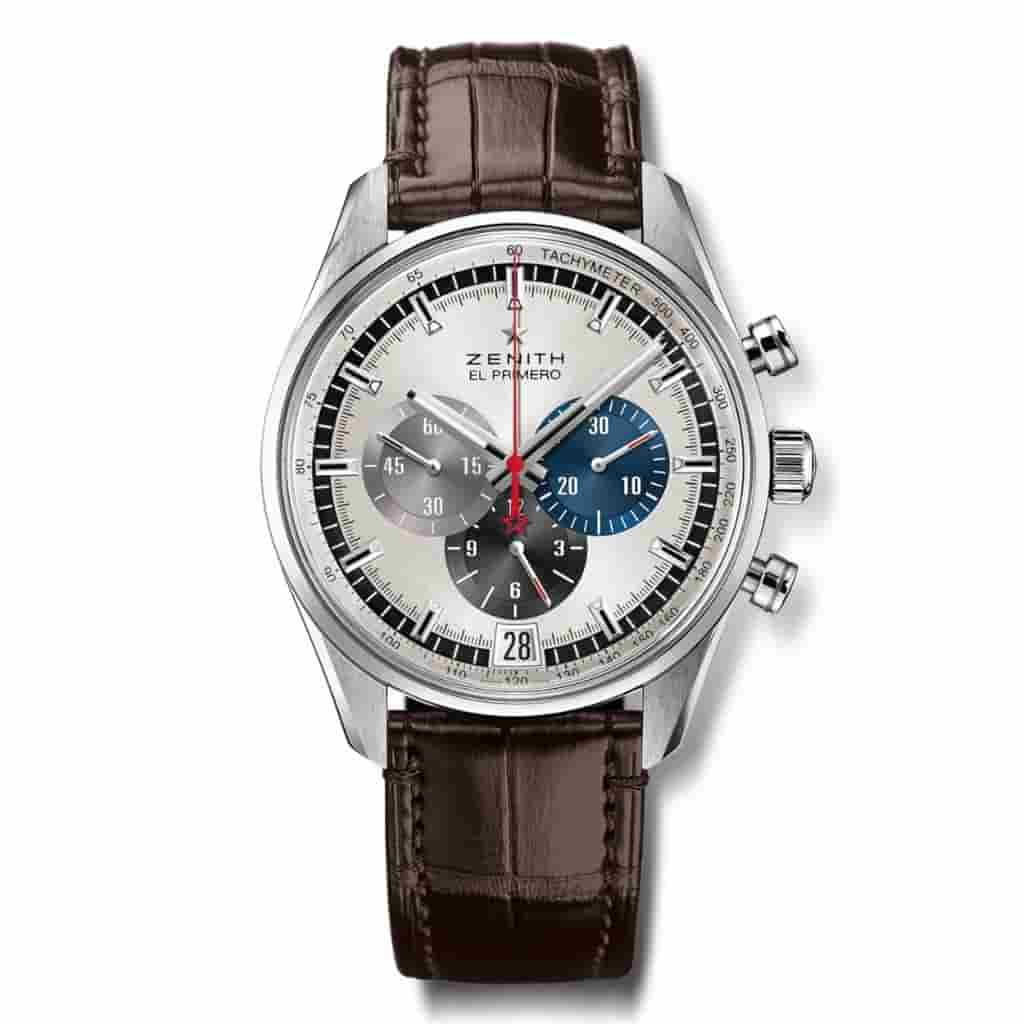 Zenith was started in 1865 by Georges Favre-Jacot in Le Locle, Switzerland. It's best-known for the famous chronograph caliber, the El Primero.
It was the first automatic chronograph caliber developed in the world.
Zenith was the first company to unite every step of watch production in a single building, and in November 1999 it was purchased by LVMH, which helped push it further in the luxury market.
Frequently asked questions
What are the top 10 watch brands?
The top 10 luxury watch brands that have superior quality are Audemars Piguet, A. Lange & Sohne, Blancpain, Chopard, IWC Schaffhausen, Jaeger-LeCoultre, Omega, Patek Philippe, Piaget, and Rolex.
What watch brands are better than Rolex?
The watch you choose is a personal preference. However, Audemars Piguet and Patek Philippe are two brands that are either better or on par with Rolex.
What is the cheapest luxury watch brand?
Although cheap and luxury don't go together. Hamilton and Tag Heuer are two brands where you can find luxury watches at a lower price compared to the other top brands.
Is Rolex overrated?
Rolex is one of the most popular luxury watch brands. However, it isn't overrated because it holds its value. It can sell for a profit or slightly less than the amount that you purchased it for.
What's the Holy Trinity of watches?
The Holy Trinity of watches consists of Audemars Piguet, Patek Philippe, and Vacheron Constantin. They've earned the top spot in luxury watchmaking due to the impeccable design, being innovative, and using high-quality materials.
Conclusion
History, value, class, elegance, power, and status are all reasons to own a luxury watch.
By knowing what the top luxury watch brands are, you'll be able to find the perfect watch based on your taste.
Featured image courtesy of Unsplash.
About David Em
Founder
David Em is the founder of Next Level Gents, the ultimate destination for tips and advice about style, grooming, fitness, and success.