A watch bezel is a ring that surrounds the crystal and holds it in place above the dial. Learn what its functions are and the types.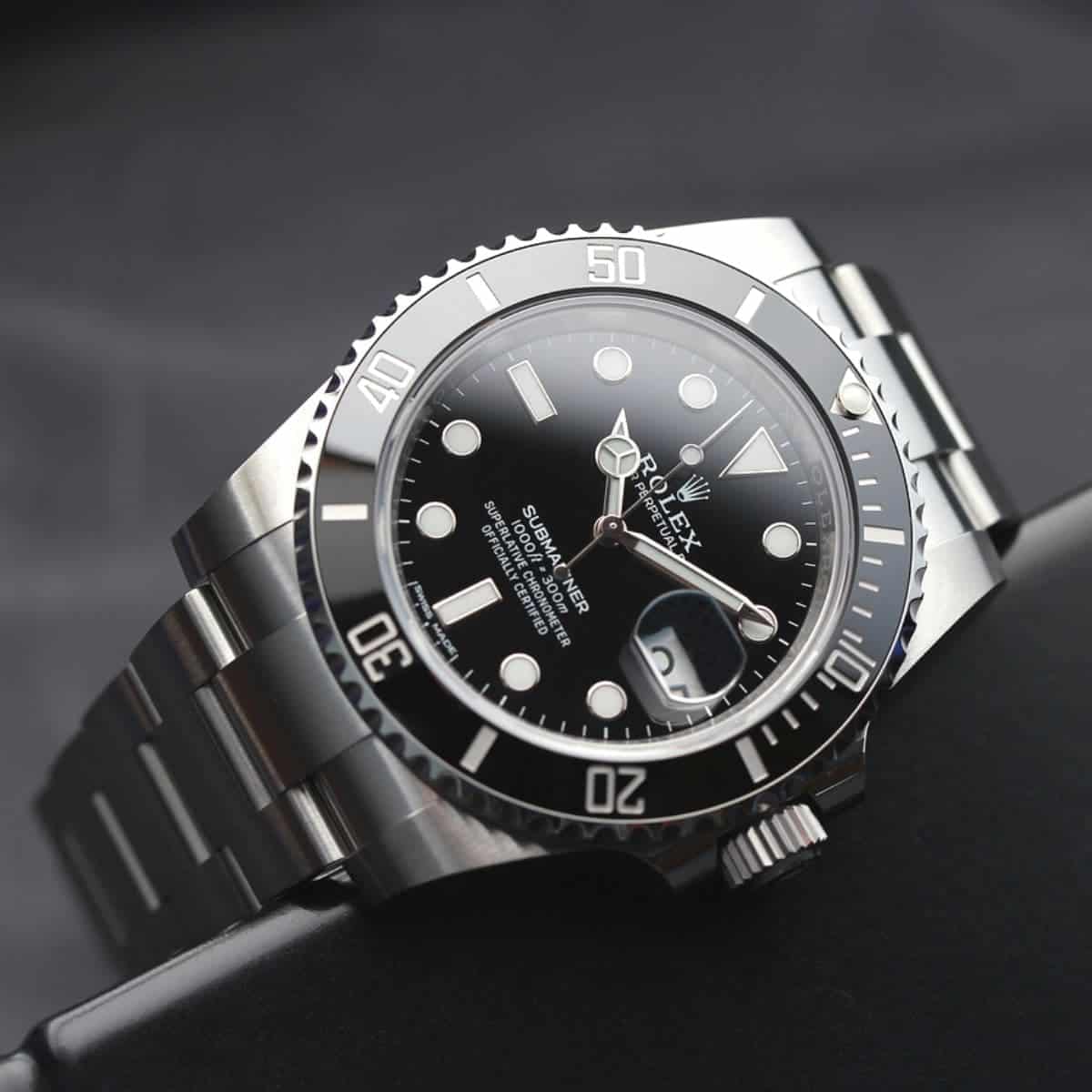 What's a watch bezel?
On top of your watch's crystal is a metal or ceramic ring. It may have numbers, markings, and possibly the ability to rotate. That's the watch bezel.
Related: 10 best watches under $500
While the primary purpose of a bezel is to hold the crystal that covers the face of the watch, some watches have bezels that help you keep track of time.
The bezel dates back to the 1950s, as watchmakers made the watch more functional. It was a way to provide more information without impacting the watch movement.
There are different types of bezels. The following explains what they are and how to use them.
Related: The best luxury watch brands of all-time
Different types
Understanding the function of different types of bezels may be confusing at first. However, it's straightforward once you get the hang of it.
Related: 5 watch rules every man needs to know
The following are the different types of bezels and how to use them.
Plain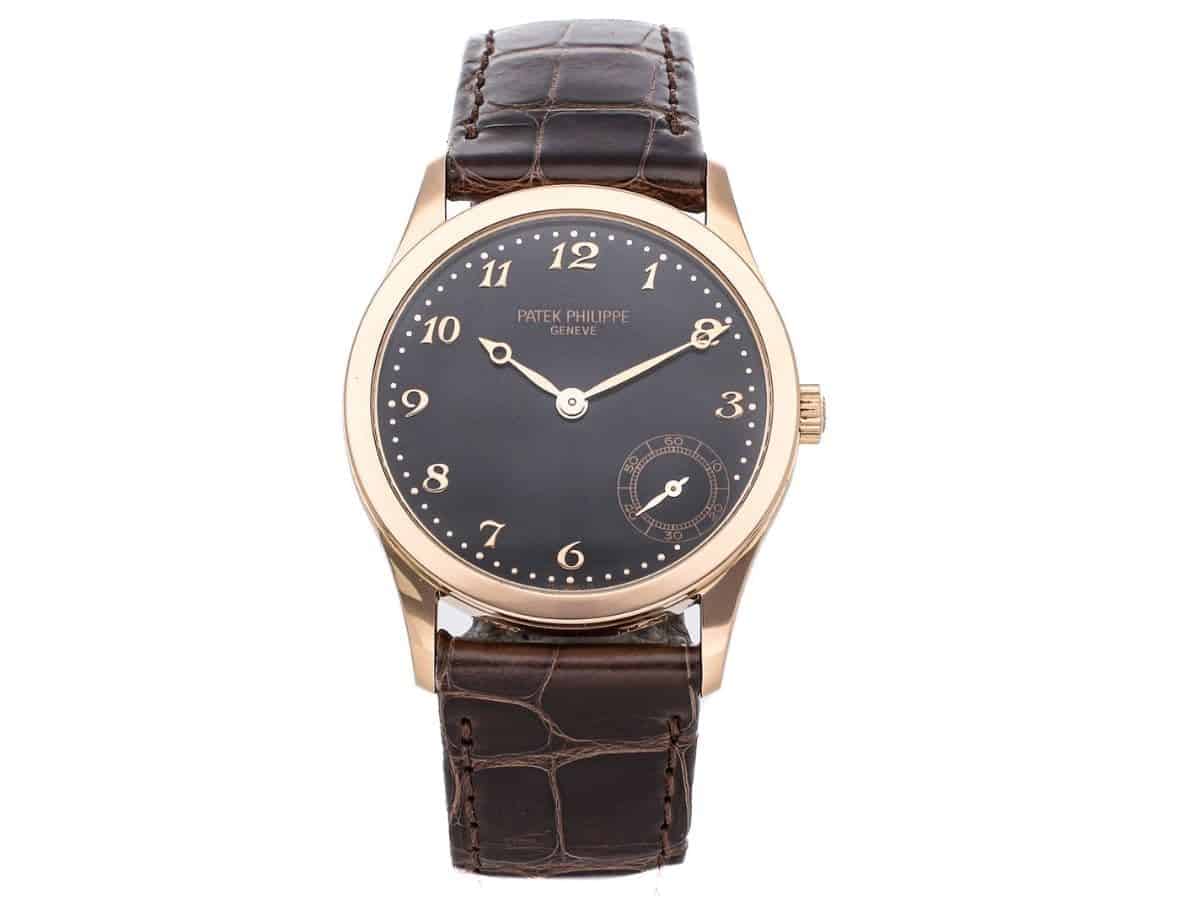 Aside from its appearance and holding in the crystal, the plain bezel doesn't have a technical function.
Watches with a plain bezel are typically more minimal and show the date and time or only the time.
A plain bezel doesn't have to be blank, as it can also have different designs. Some are smooth, while others have jewels, engravings, or patterns.
Countdown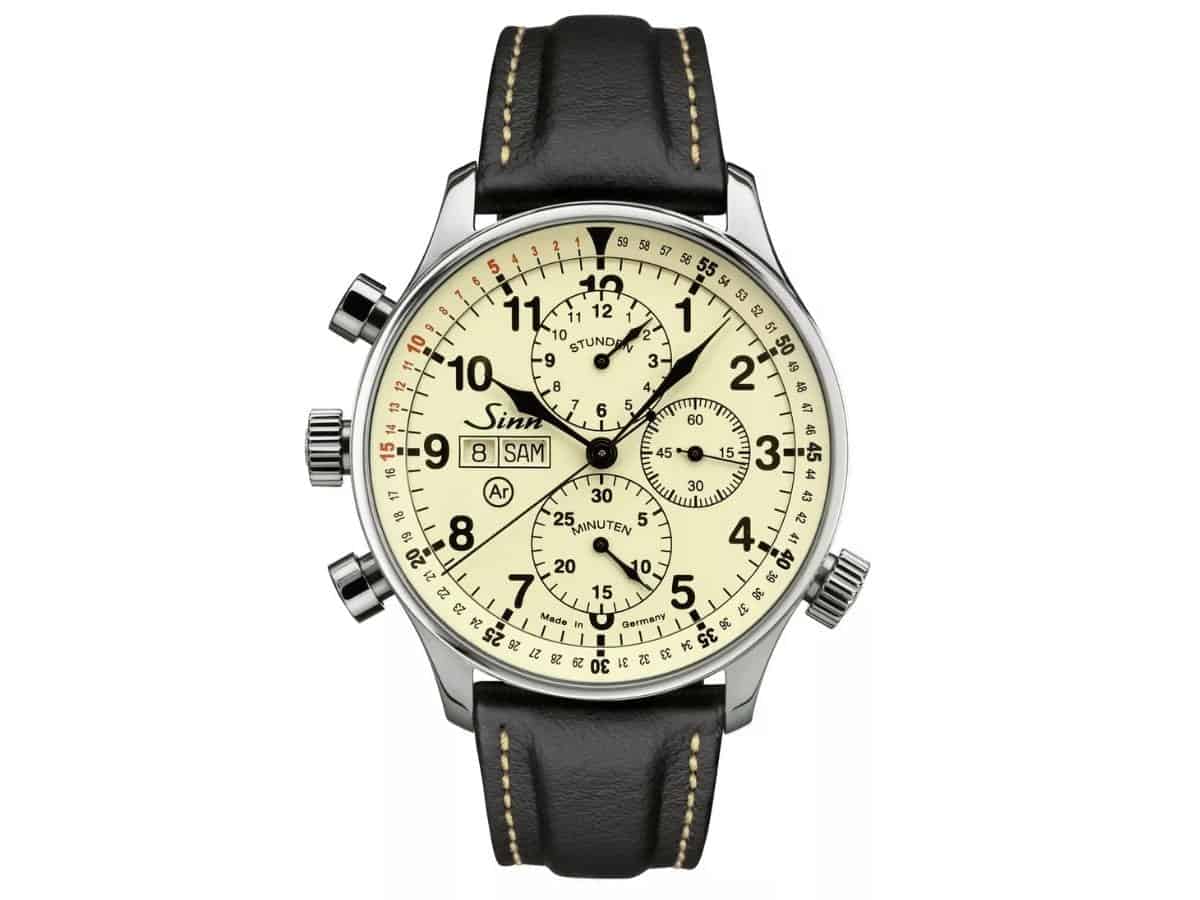 A countdown bezel typically has a 60 to zero scale. It keeps track of how much time you have before or after an event.
The countdown bezel is popular among runners, cyclists, and the military. For exercise, you may use it to track a 30-minute jog or a 10-minute warm-up routine.
To use the countdown bezel, determine how much time you have remaining and rotate the bezel to align the number with the bezel's zero position.
The minute hand will point at a number. It's the number of minutes you have left.
Count-up or dive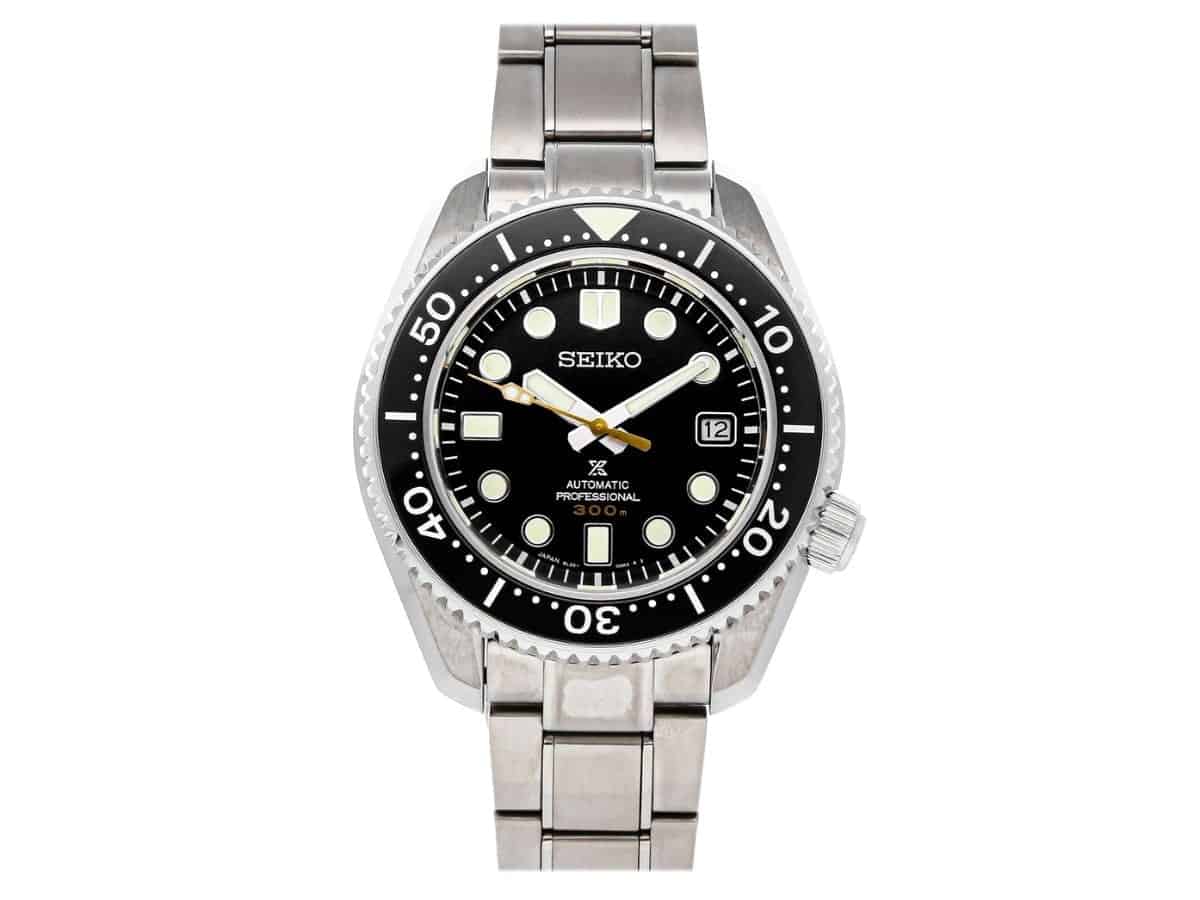 A count-up bezel is also known as a dive bezel. It uses a zero to 60 scale to indicate the elapsed time in minutes.
Typically, the first 15 or 20 minutes have markers in one-minute increments and the rest of it is in five-minute increments.
While the count-up bezel helps track how much time has passed, its limitation is that you can only track up to an hour.
To use the count-up bezel, rotate it to align zero with the minute hand. From there, the minute hand will indicate how many minutes have passed.
Tachymeter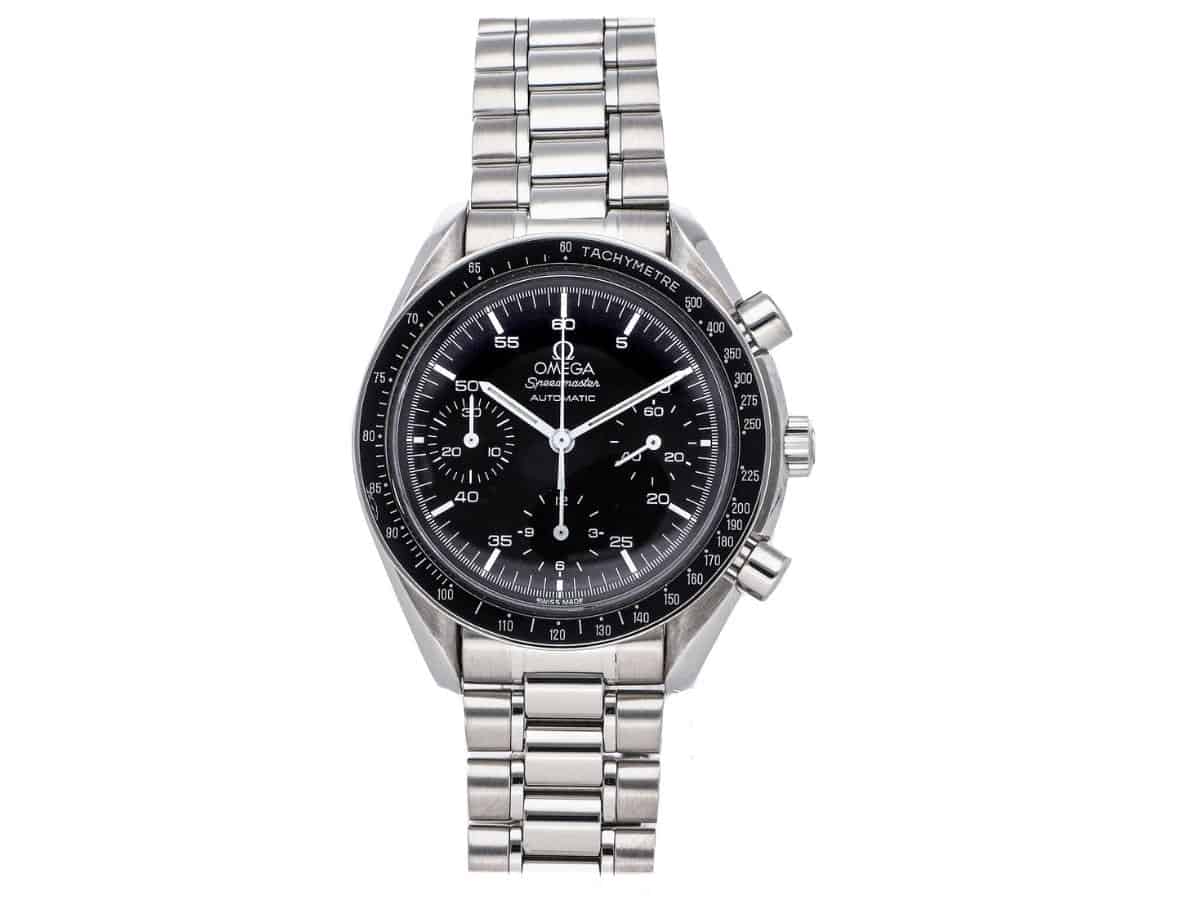 Almost every chronograph watch, such as the iconic Omega Speedmaster, has a tachymeter bezel.
It's a fixed bezel that can measure speed based on the time traveled over a fixed distance. The scale measures one over elapsed time and can measure up to 60 seconds.
While it's mostly used to measure speed or distance, it's also capable of other measurements. However, it'll require math.
To use the tachymeter bezel, reset the stopwatch to zero. Then, start and stop the stopwatch accordingly. The indicator will point at a number on the tachymeter scale. That's the speed.
GMT (Greenwich Mean Time)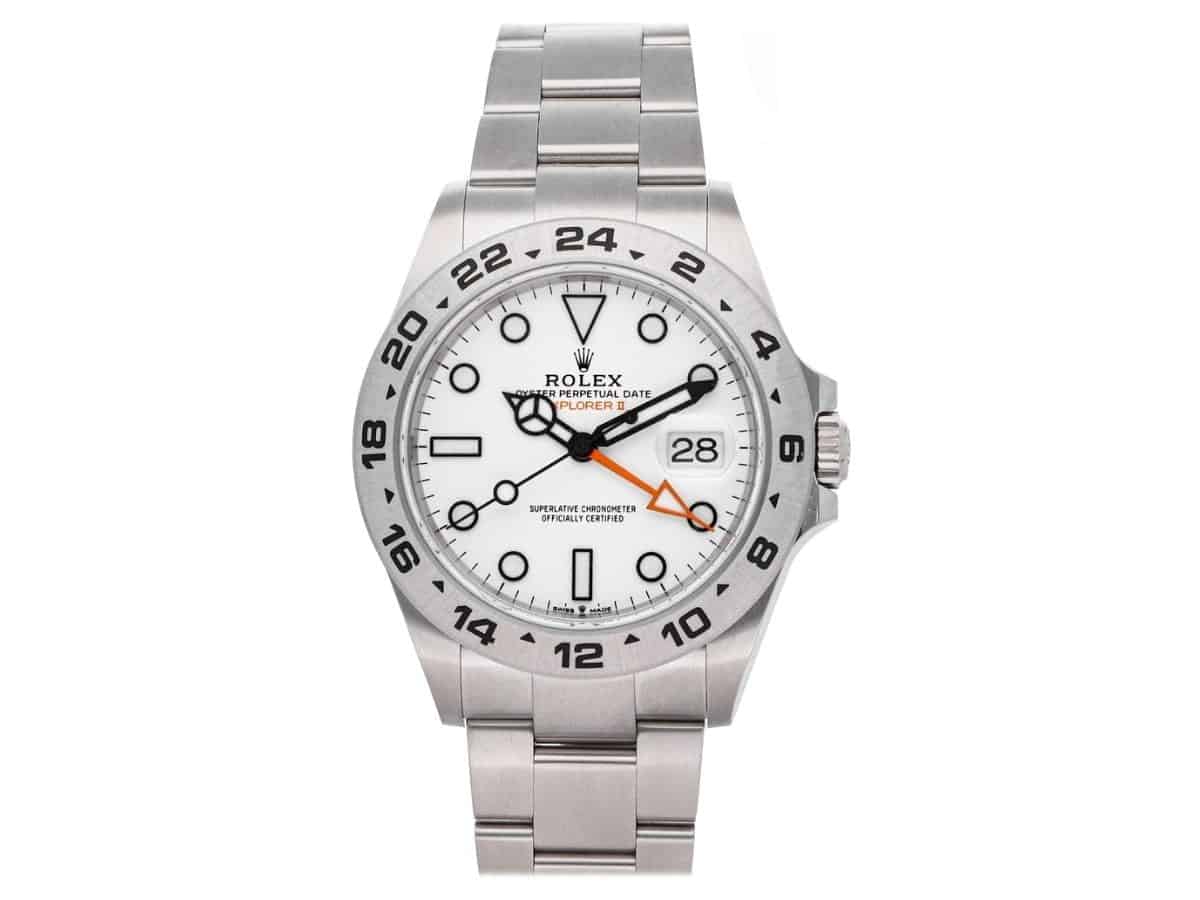 GMT stands for Greenwich Mean Time, which is also known as UTC or Coordinated Universal Time. A GMT bezel allows you to keep track of the time in two different time zones at once.
The bezel shows 24 equally-spaced markings, which represent 24 hours. It also has a zero marker, which is generally the shape of a triangle.
Watches with a GMT bezel will have a GMT hand to indicate the time, or they won't have the extra hand, but the bezel will rotate.
It's also common for the bezel to be two different colors to represent day and night.
If your watch has a GMT hand, it's easy to use. You'll need to find the time zone that you'd like to track and move the GMT hand.
Some bezels can be rotated, which means you can rotate the bezel clockwise to go back in time and counterclockwise to go forward in time.
Pulsometer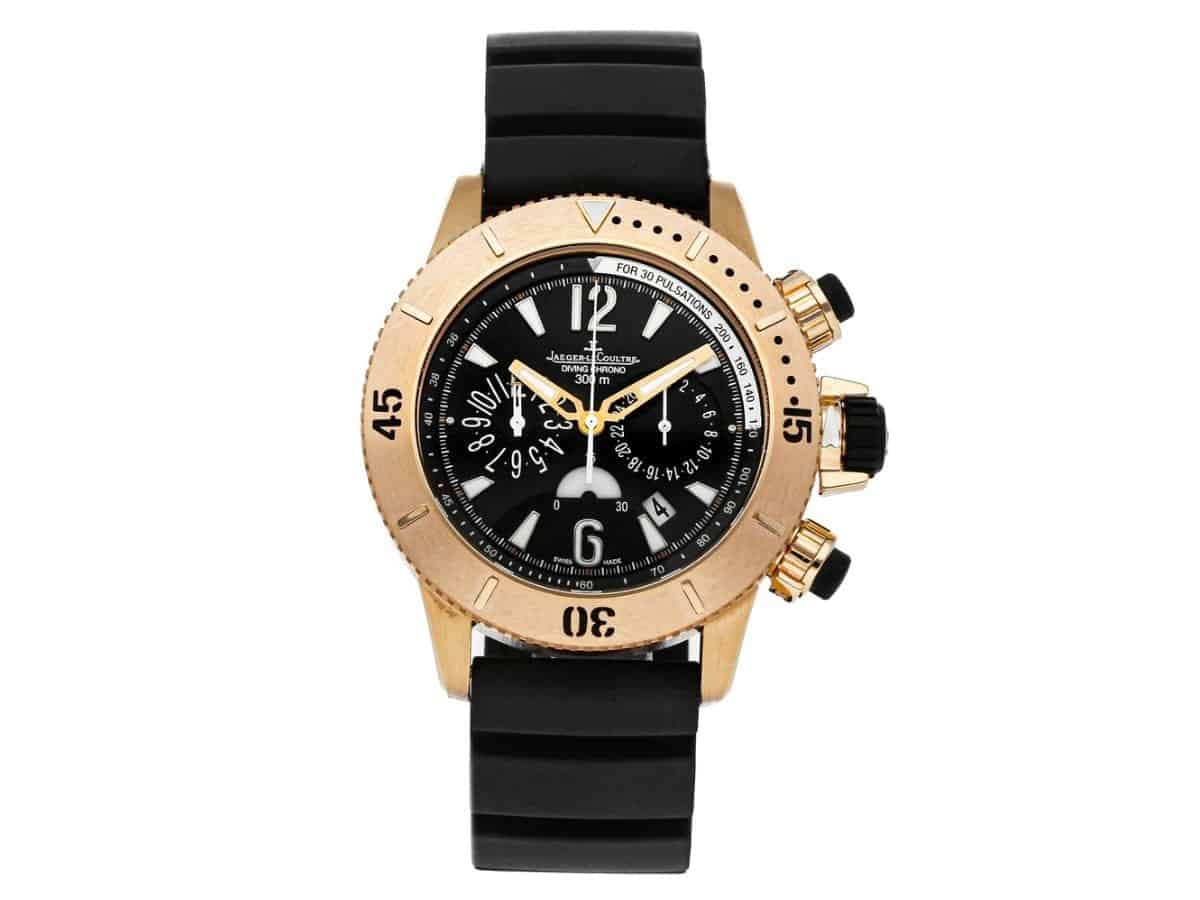 The pulsometer is a rare bezel to have nowadays. It dates back to the 1920s. Doctors and nurses used them to measure a patient's pulse or respiratory rate.
Most watches with a pulsometer bezel have a scale that's calibrated for between 15 and 30 pulses.
To use the pulsometer, start the chronograph and count the heartbeats up to what the scale is rated to. Then, stop the chronograph and read the number in beats per minute.
Telemeter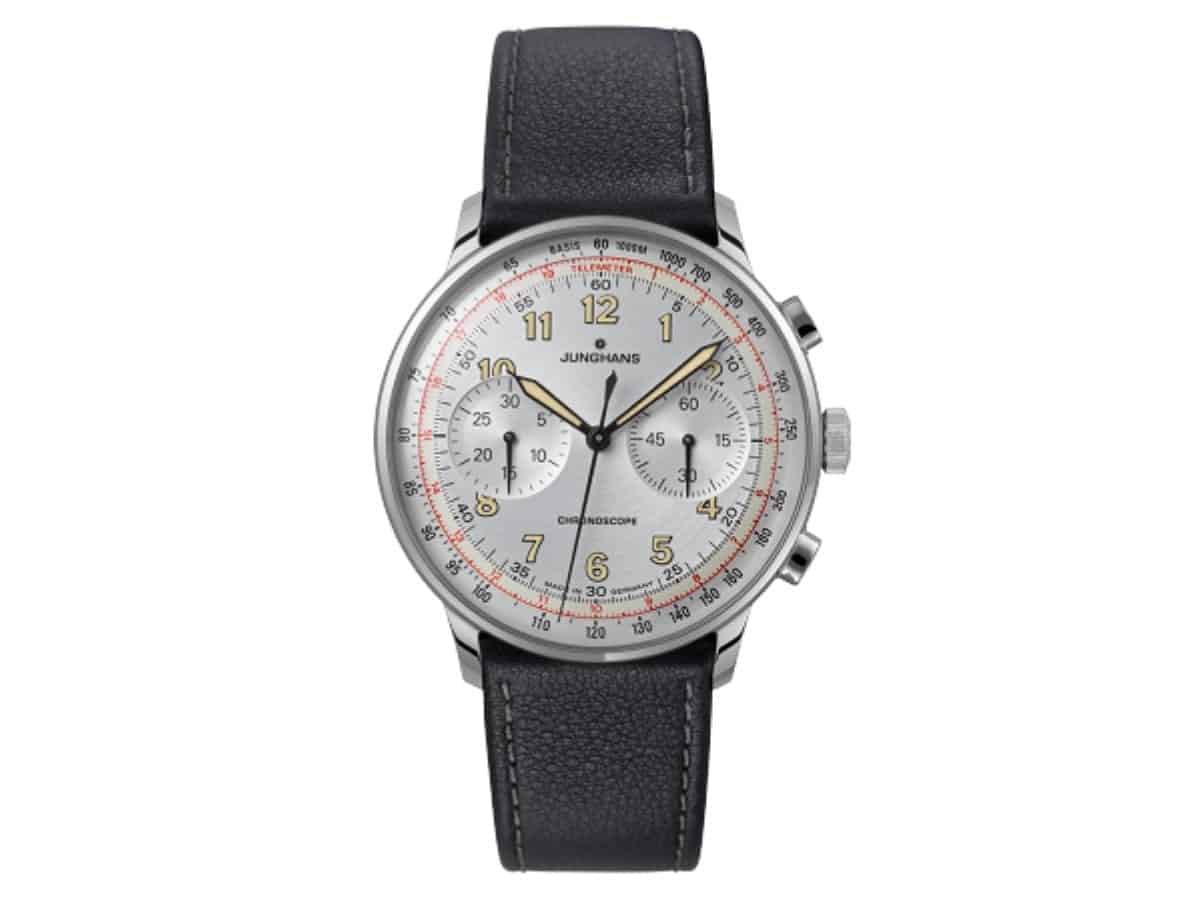 Telemeter bezels aren't common. They're used to measure the distance between a physical subject and an audible event.
Typically, it's used to determine the distance from the person wearing it to something that can be seen and heard, such as lightning and thunder.
To use the telemeter, you'll start the chronograph when you see the lightning flash and stop it when you hear the thunder. It'll indicate a distance, which is commonly shown in kilometers.
Compass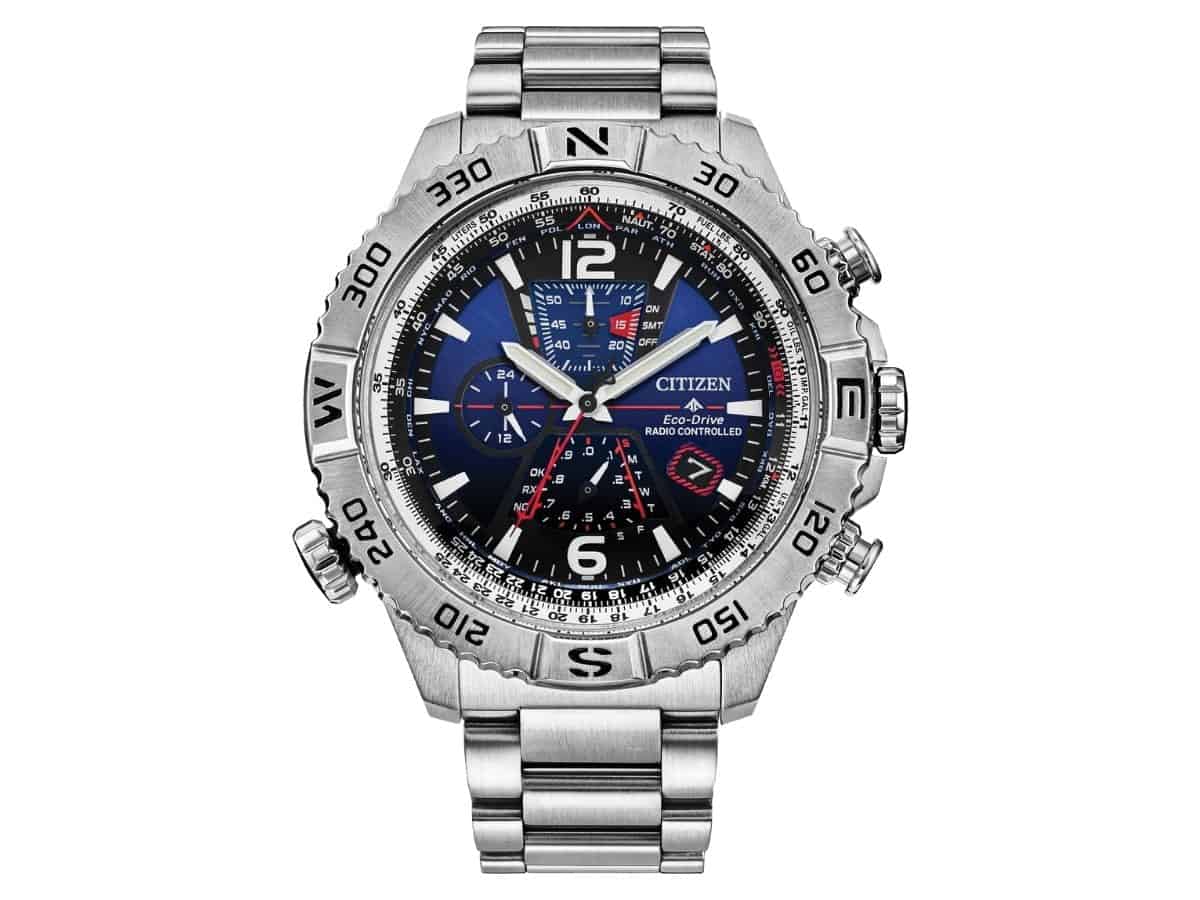 A compass bezel may be helpful if you don't have cell reception. The bezel will have markings that indicate north, east, south, and west.
They're not magnetic or electronic, which means they work under the sun. To use it, determine whether the sun is rising or setting.
Then, make sure east or west is pointing at the sun based on the time of day, and you'll be able to head in the right direction.
Yacht-timer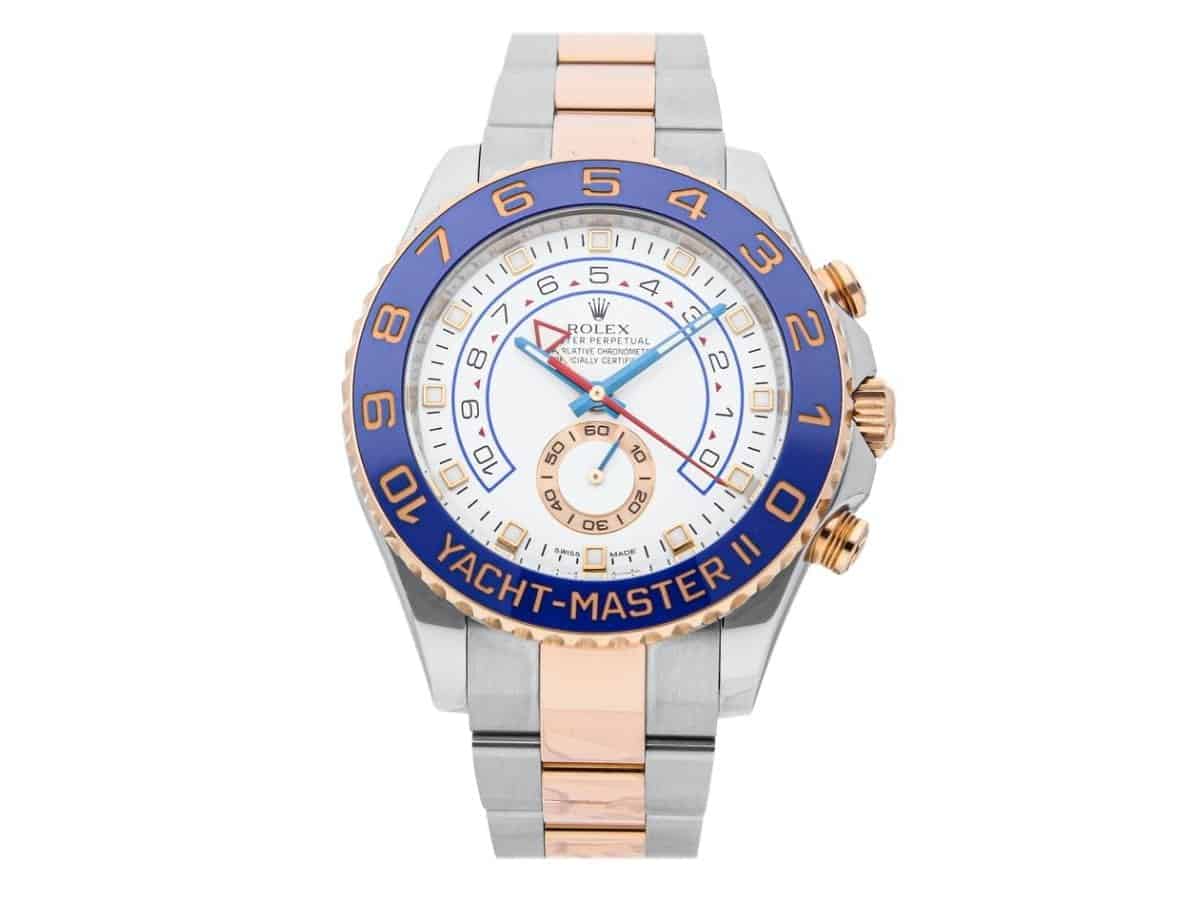 As the name suggests, a watch with a yacht-timer bezel is mainly used in yachting or regatta racing.
Most yacht-timers have markings for a timer from 10 to 1 that covers the top two-thirds of the bezel. However, the design may differ based on the brand.
Since it's used in boat racing, it tells you the time remaining before the race begins. It ensures that your boat doesn't go over the starting line before the race starts.
Decimal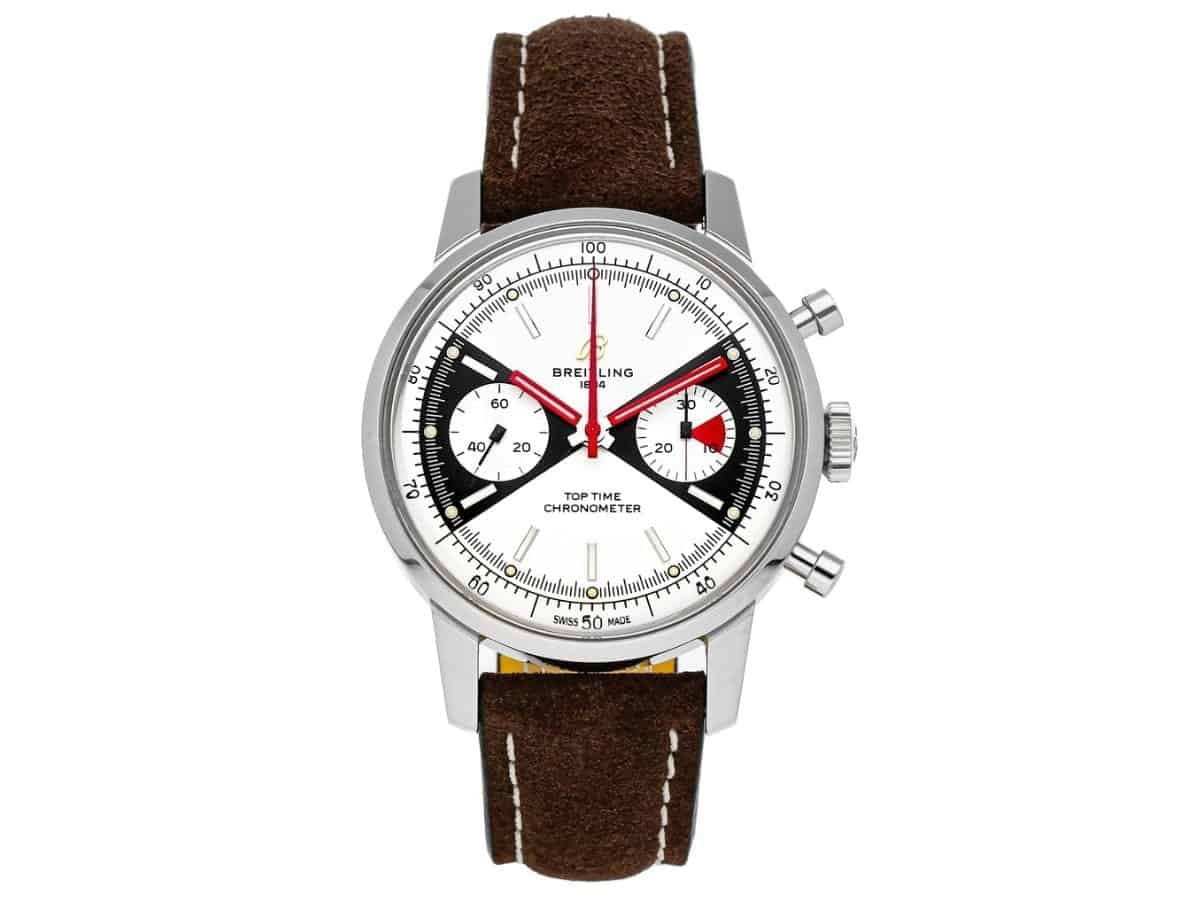 A decimal bezel is also known as a decimeter or small seconds. It's recognizable by its equally-spaces 100-marking scale.
The benefit of a decimal bezel is that it allows you to quickly convert a time measurement into a decimal or percentage. While not everyone needs it, the decimeter is beneficial for scientific or industrial calculations.
Some watches also have a chronograph function, which works with the decimal bezel for a more accurate reading.
Using it is straightforward. At the 3 o'clock position, it translates to 25, which is 25% or 0.25 of a minute.
Slide rule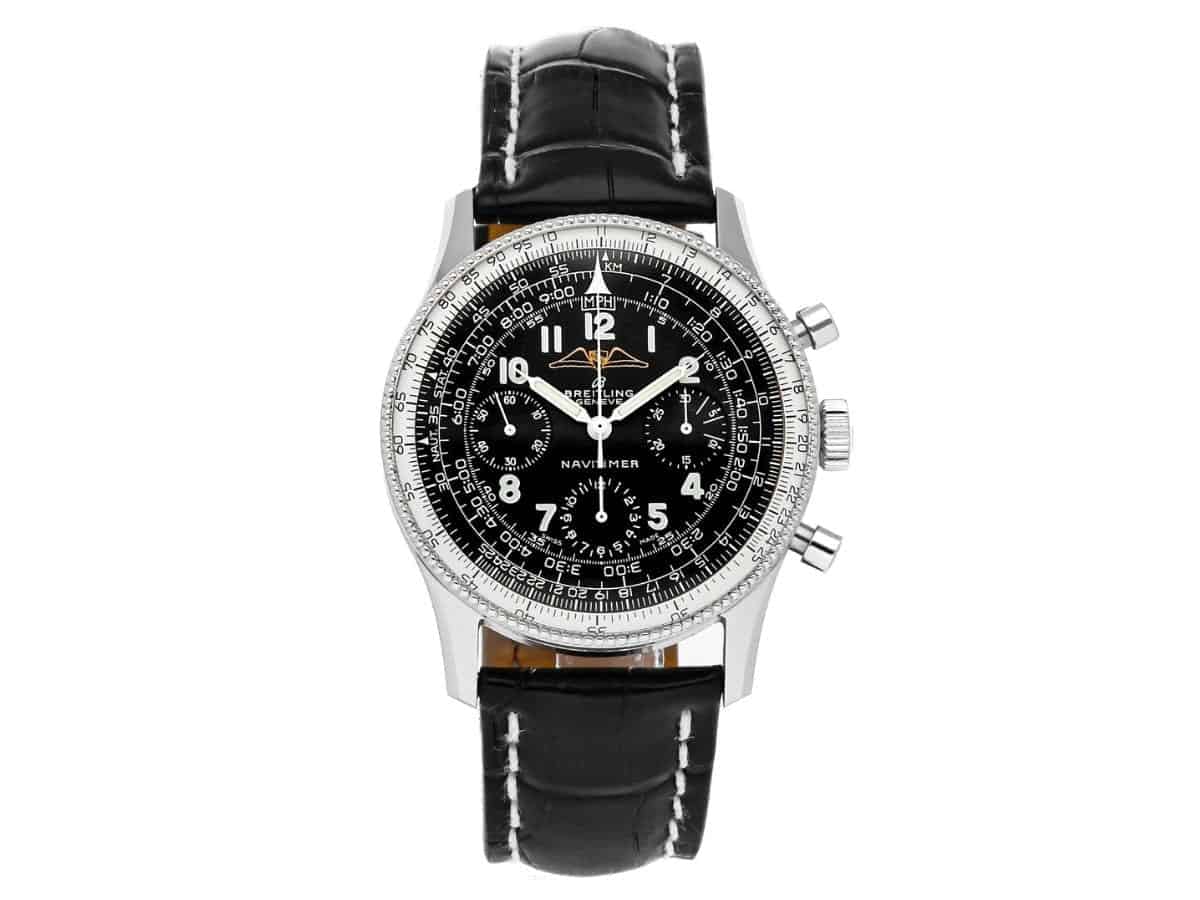 The slide rule bezel is the coolest-looking one. It's unique but also the most complicated and misunderstood.
One of the first and most well-known watches to have a slide rule bezel is the Breitling Navitimer.
It's complex, as it has a fixed inner and rotating outer ring. The purpose is to help you multiply or divide.
When you're using it, you must have a general idea of the answer because it doesn't have decimals. Another important note is that doubling a number equals the same distance.
Slide rule bezels were common in the 1950s, as pilots used them to determine the speed, flight time, calculate distance, and fuel consumption. Most pilots are still taught how to use it today.
If you have a watch with a slide rule bezel, you can use it to calculate tips at a restaurant and convert distances. It's impressive, looks interesting, and is a conversation starter.
Conclusion
Different watch bezels aren't simply for aesthetic purposes. Instead, most of them have a purpose.
The plain bezel is best if you only want a watch that tells time, while other types are excellent if you want more functional features.
All of the features can be done more accurately and quicker with technology.
However, watch bezels are unique, stylish, and can be a great way to disconnect from screens.
Featured image courtesy of Pixabay.
About David Em
Founder
David Em is the founder of Next Level Gents, the ultimate destination for tips and advice about style, grooming, fitness, and success.