Cardio, CrossFit, and HIIT all include jump ropes. It's a great way to burn calories, improve coordination, and get your heart rate up.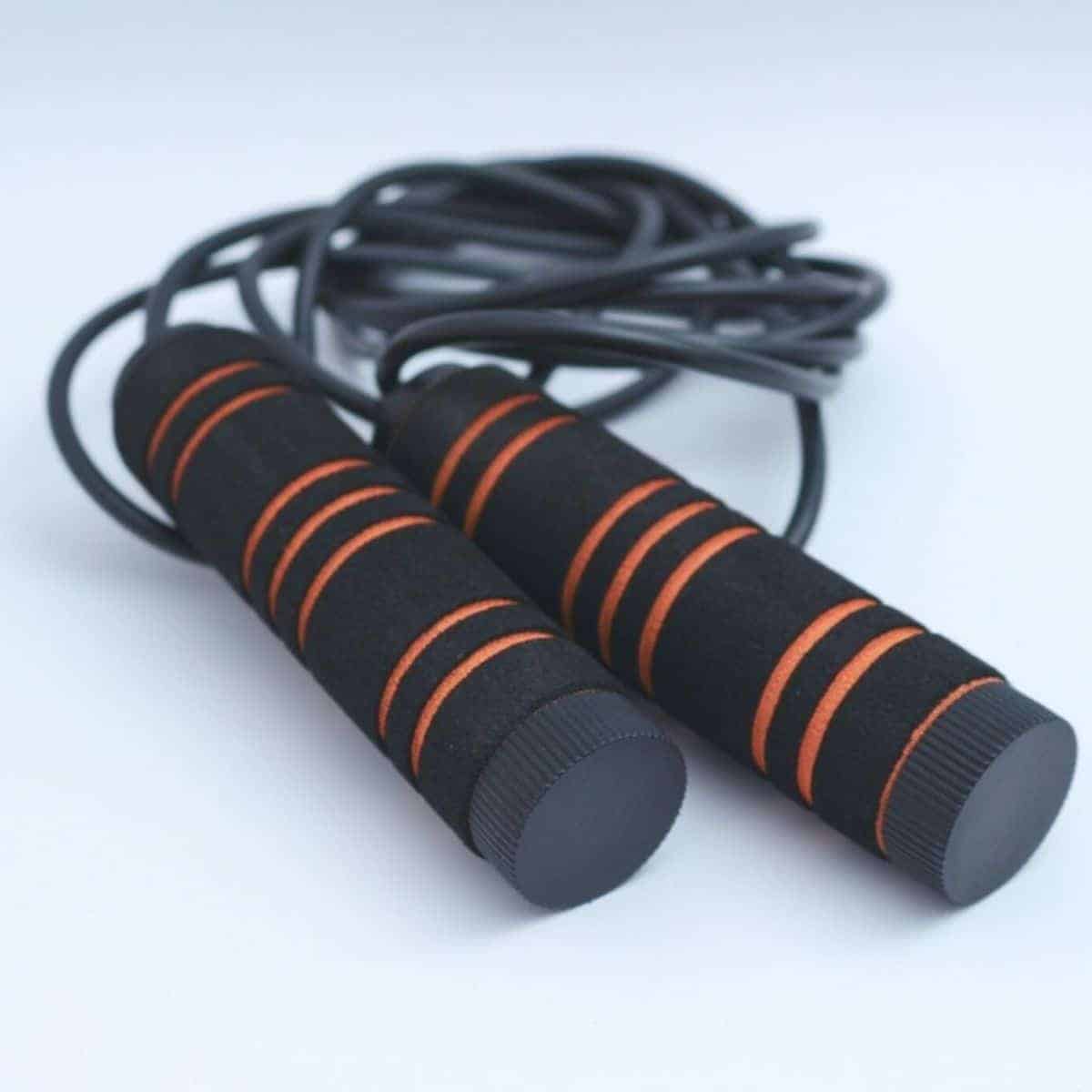 Related: 15 best workout clothing brands for men
1. DEGOL Skipping Rope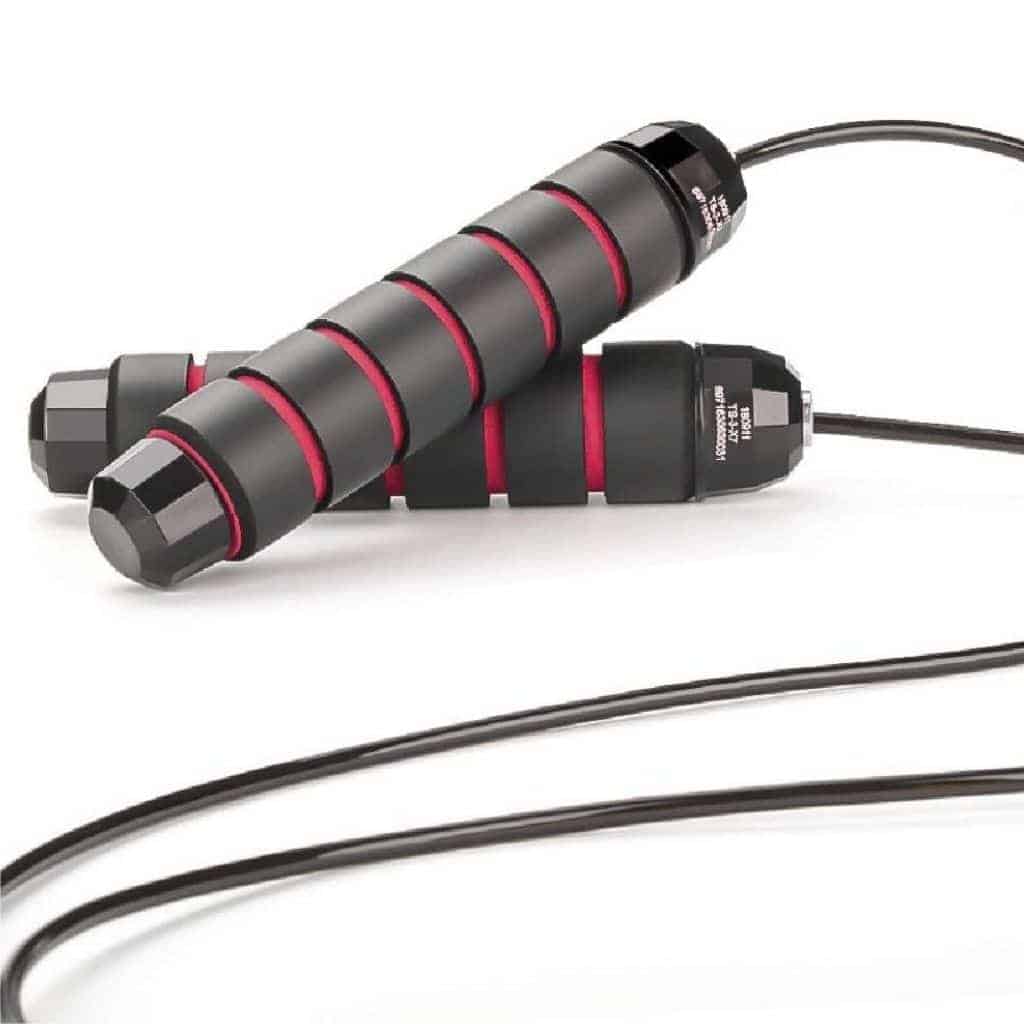 DEGOL's jump rope is the top-seller on Amazon for a good reason. It has a ball bearing system, which prevents it from twisting, winding, and tangling like other jump ropes.
Related: The best jump rope workout
The length is also adjustable, the jump rope is lightweight, and the handles are comfortable.
You'll be able to find the perfect length because it can extend out to 9 feet long. The rope is a braided steel wire rope that's coated with PVC. It's durable and will avoid cracking.
Buy the DEGOL Skipping Rope from Amazon (opens in a new tab).
2. multifun Jump Rope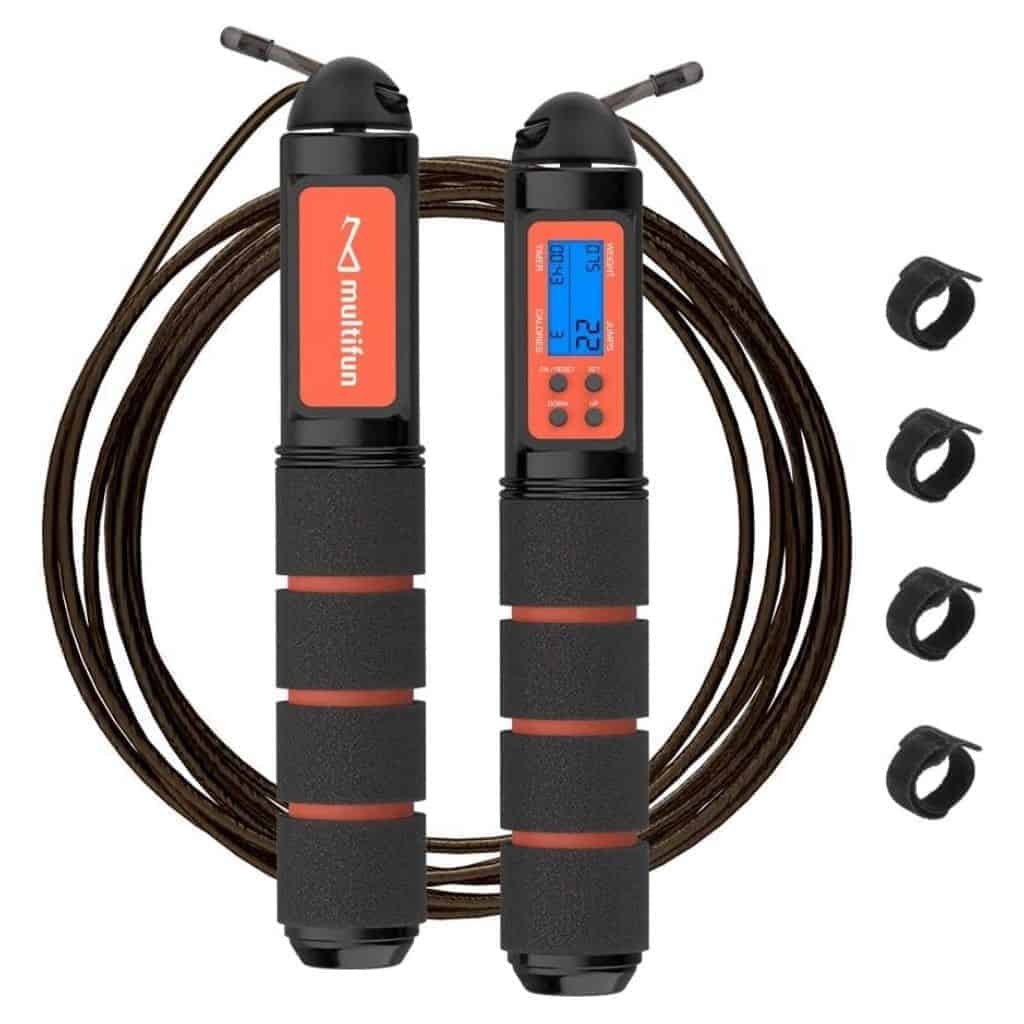 The multifun jump rope is unique because it's a speed skipping rope with a digital counter in the handle.
The digital counter shows a timer, tracks calories burned, and the number of circles that you've jumped. With easy access to many of the important features, it's an excellent jump rope.
It's 9 feet long and can be adjusted to your height. You'll get velcro bands with the jump rope, so you don't have to cut off the excess rope.
Buy the multifun Jump Rope from Amazon (opens in a new tab).
3. WOD Nation Speed Jump Rope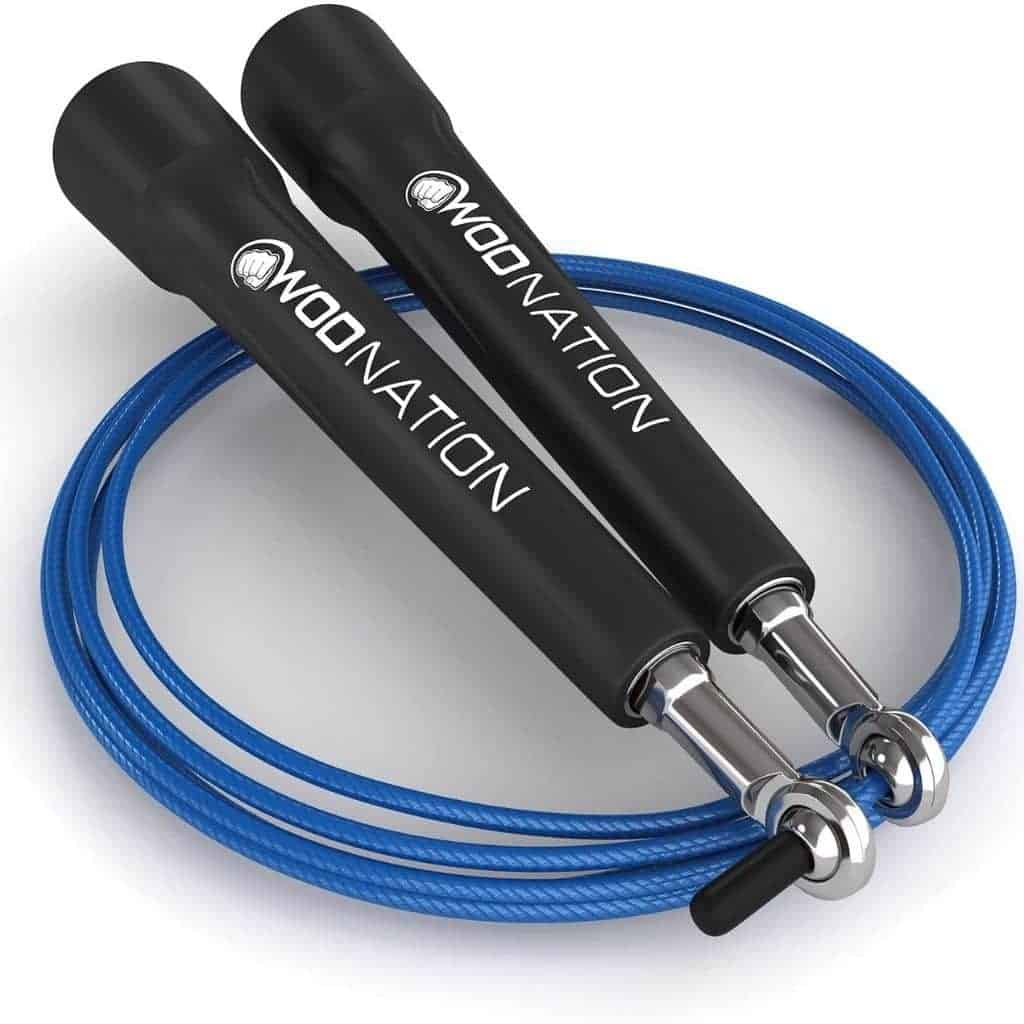 WOD Nation's jump rope offers fantastic speed and a smooth session. Since it's fast and stable, you can quickly bounce back from a small hiccup.
Overall, it's a great speed rope that'll help you do singles, double-unders, and even triple-unders. It's a fast rope and definitely worth the purchase for indoor jump rope sessions.
It's important to note that it's only for use on smooth surfaces. Using it on a rough surface, such as cement, will damage the rope.
Buy the WOD Nation Speed Jump Rope from Amazon (opens in a new tab).
4. Crossrope Get Lean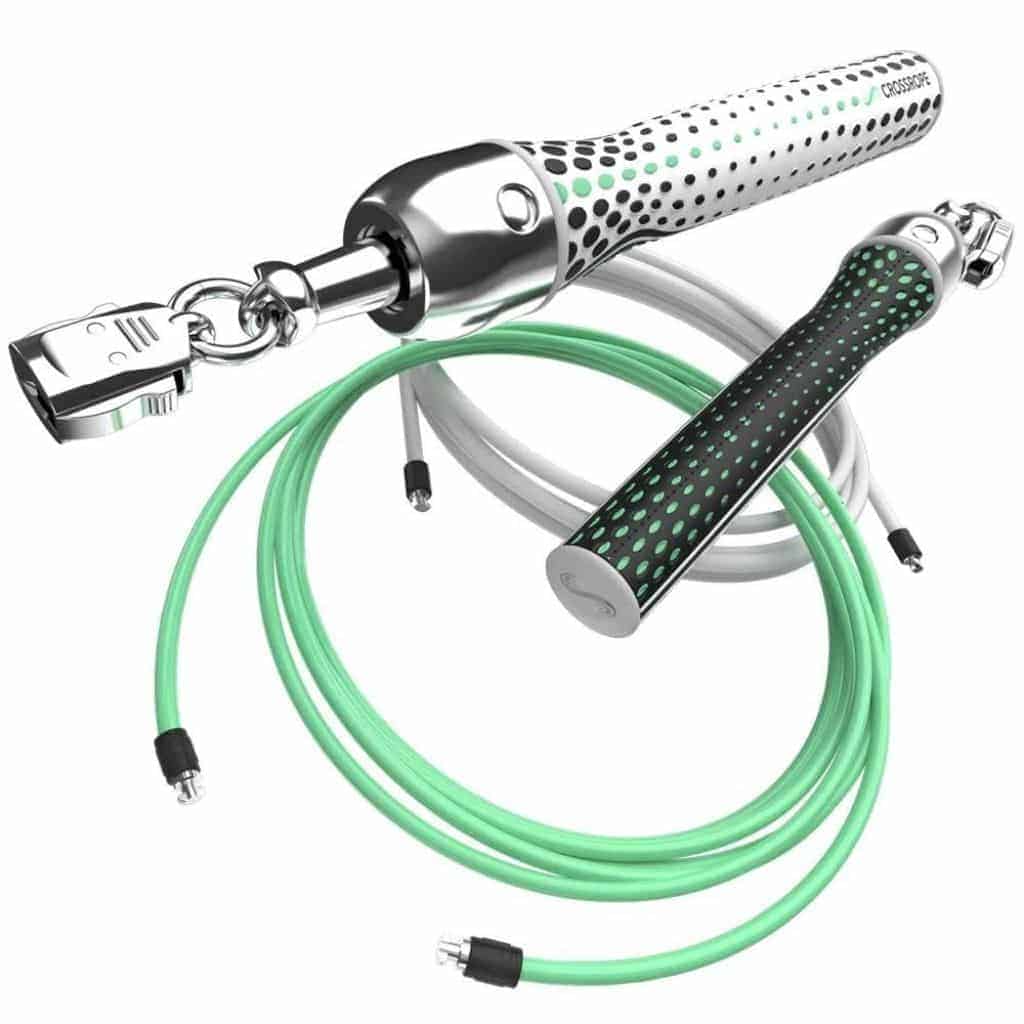 Crossrope has incredible jump ropes. The Get Lean jump rope is a lightweight rope designed to burn fat, build lean muscle, and give you an effective cardio session.
It comes with two ropes, a 1/4 pound and a 1/2 pound rope. It also has slim handles, which makes it easy and comfortable to grip.
The jump rope has a fast clip system. This allows you to quickly change the rope when you want to switch between the heavy and light ones.
What makes Crossrope stand out is the membership. You can access the workouts via the Crossrope app.
The Lite version is free, and you can upgrade to Premium for $9.99 per month.
Buy the Get Learn Jump Rope from Crossrope (opens in a new tab).
5. Redify Weighted Cordless Jump Rope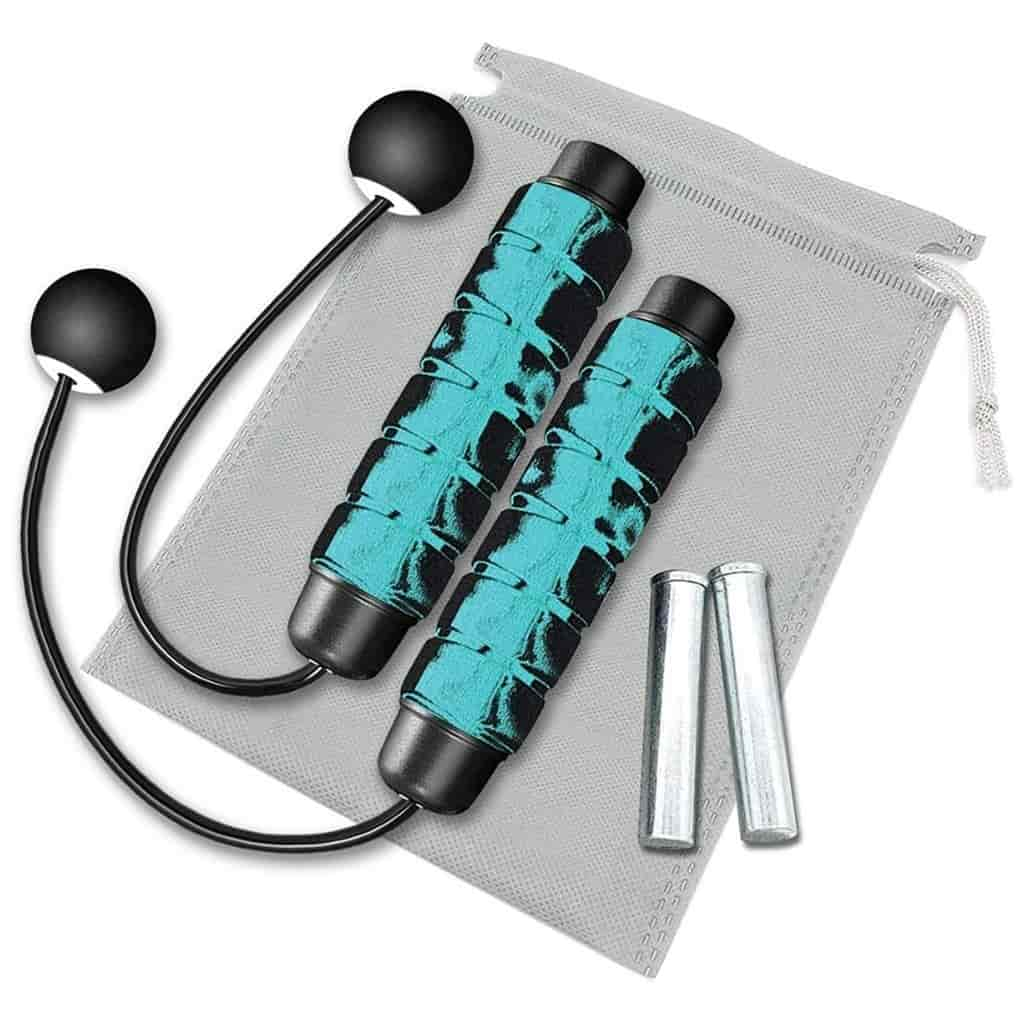 Although the rope helps improve coordination, it can get annoying. Cordless jump ropes are the solution to never tripping over the rope again.
With the Redify jump rope, you also won't have to worry about the rope getting tangled.
It's a cordless jump rope that has comfortable foam handles. You can also add weighted iron blocks if you're up for the challenge.
Buy the Redify Weighted Cordless Jump Rope from Amazon (opens in a new tab).
6. Everlast Evergrip Weighted Jump Rope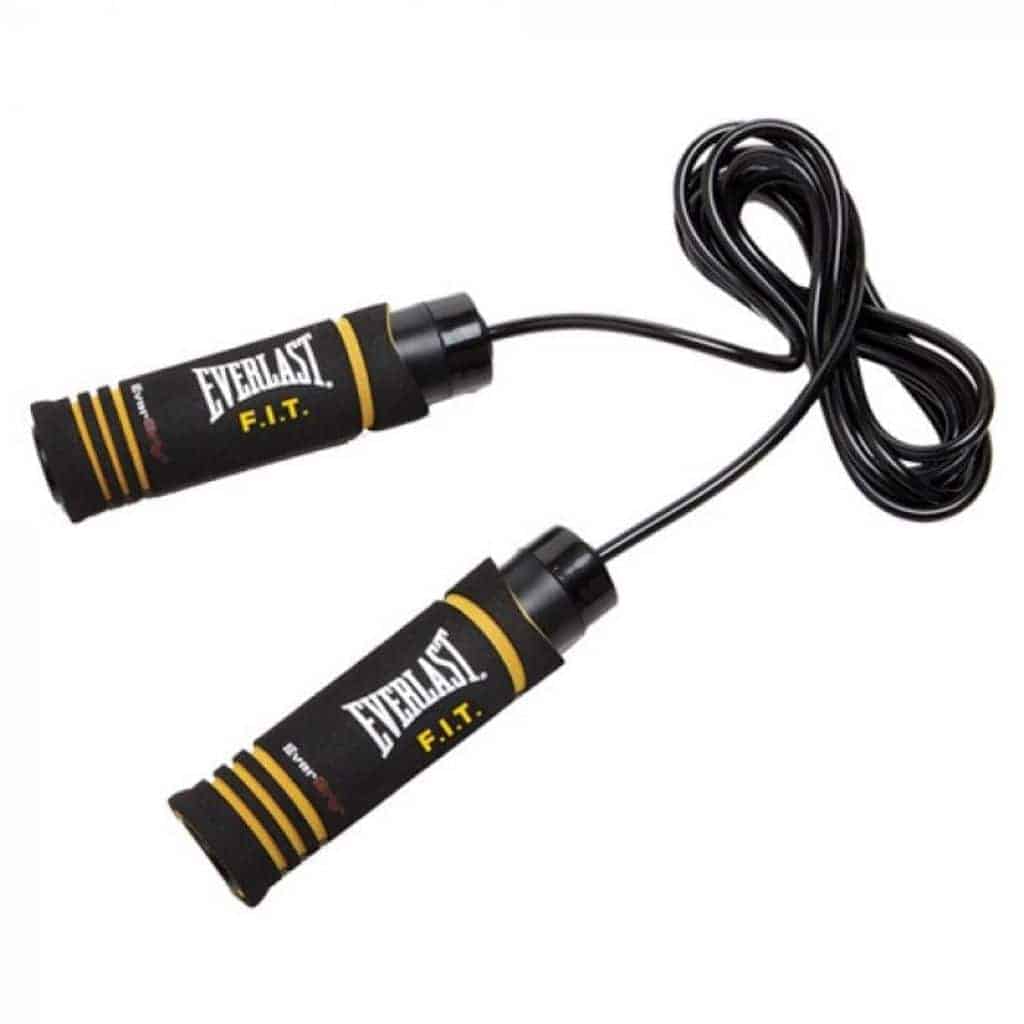 Everlast is a leading brand when it comes to boxing and fitness equipment. The Evergrip jump rope is a minimally designed rope that has weighted handles.
The weights add 1.7 pounds, and if you don't like them, you can remove them. It also has precision ball bearing rotation, which allows for increased speed.
Buy the Evergrip Weighted Jump Rope from Everlast (opens in a new tab).
7. Proud Panda Heavy Jump Rope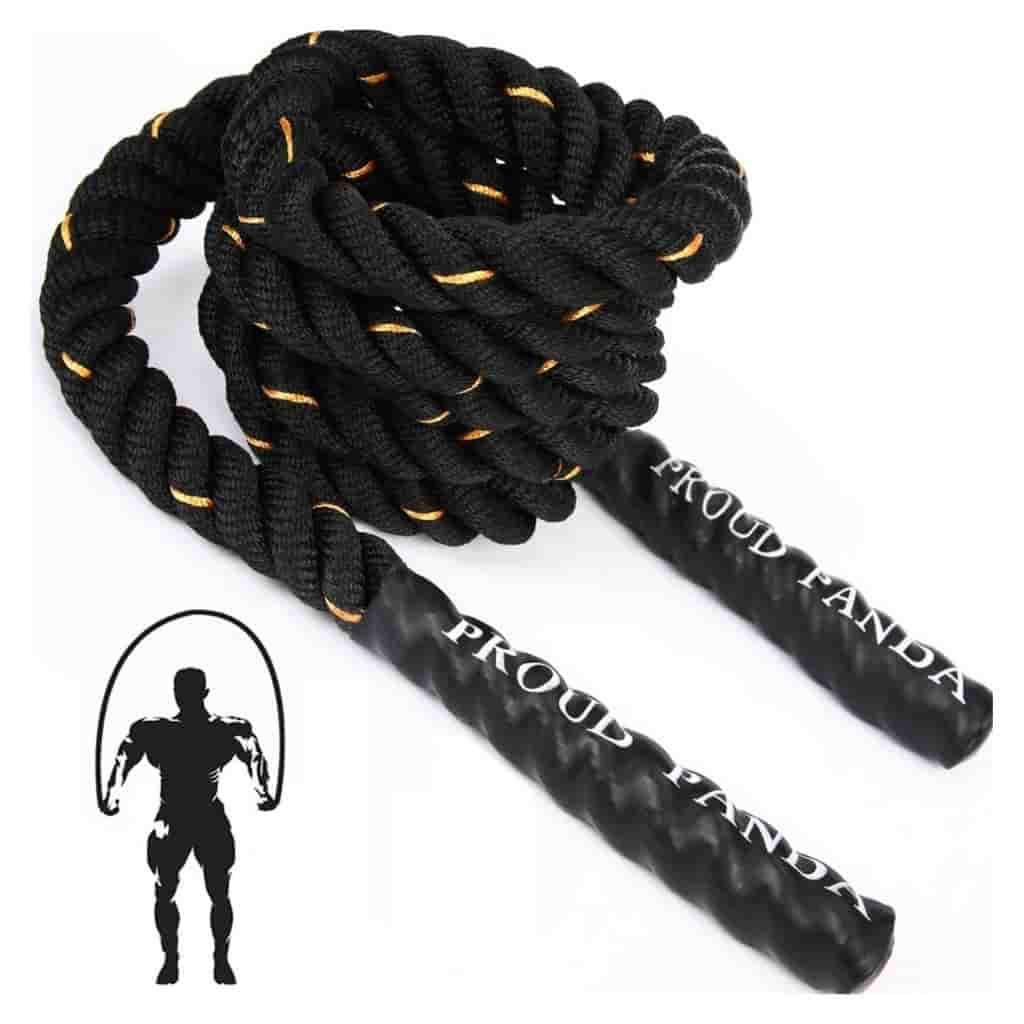 You've seen weighted jump ropes. Aside from the main benefits of jumping rope, they're great for strength and endurance.
However, most weighted jump ropes add a pound or two. The jump rope by Proud Panda weighs three pounds, and you'll immediately feel the difference.
The rope is made from a polymer synthetic fiber and the handle is rubber. It's a high-quality and tightly braided rope that'll give you a great workout.
Buy the Proud Panda Heavy Jump Rope from Amazon (opens in a new tab).
Frequently asked questions
How long should I jump rope for a good workout?
15 minutes of jumping rope is a solid amount of time for a good workout. If you're a beginner, do less. If you're experienced, you can go up to an hour.
Is it better to jump rope or run?
Jumping rope is better because you land and jump on your toes. When you run, you land on your heels, which can lead to pain or an injury.
Does jumping rope tone your stomach?
Jumping rope can tone your stomach because you're tightening your core and doing a high-intensity cardio exercise.
Conclusion
To take your workouts to the next level, start jumping rope. It'll increase your endurance and boost your cardio workout.
By using the best jump ropes, you'll ensure that you have a comfortable workout and a durable rope.
Featured photo courtesy of Canva.
About David Em
Founder
David Em is the founder of Next Level Gents, the ultimate destination for tips and advice about style, grooming, fitness, and success.