Kettlebells offer a total body workout, which also improves your strength, balance, and coordination. It's an effective way to exercise.
We receive a commission when you buy through affiliate links on this page.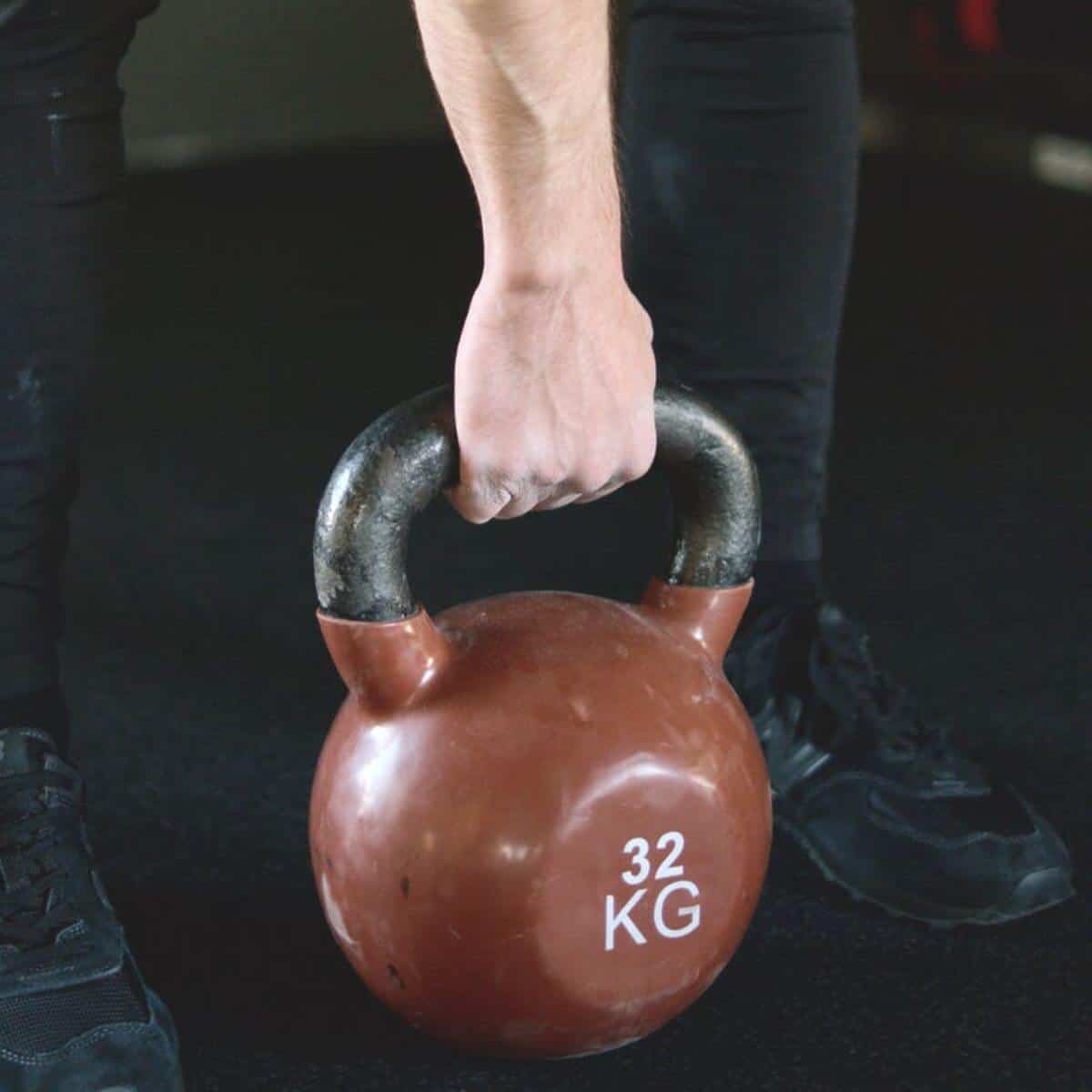 Benefits of using kettlebells
Overall, kettlebells are excellent tools for working out because they have many benefits and can be used for a variety of exercises.
Related: Bodyweight exercises for beginners
You can use them to do a full-body workout, or focus on a specific area. For example, kettlebell swings work your whole body, while rows work your biceps and back.
According to the Journal of Human Kinetics, it's an affordable and accessible way to improve your cardiovascular health and strength at the same time.
Related: 8 best jump ropes for a good workout
Additionally, they're excellent for coordination and strengthening your stabilizer muscles because you must control the kettlebell throughout the entire movement.
This also leads to better posture because you're strengthening your core muscles (Source: Harvard Health).
How to choose the right one
If you're new to kettlebells, it's important to spend time getting used to them. Start with a lower weight, practice the motion, and learn to control it.
Related: 9 best adjustable dumbbells of 2021
Like other weights, using the correct form will help you avoid injuries.
The following are the features to consider when you're choosing one:
Handle size. The goal is comfort when it comes to the size of the handle. Make sure you can easily hang on to it.
Cast iron or competition? Cast iron kettlebells increase in size as the weight increases. Competition kettlebells are made of steel and the size is the same regardless of weight. In general, steel is stronger than iron, which means it's more durable.
Weight. The weight that you choose depends on the exercises you're doing. If you're only choosing one, a 35-pound kettlebell is a happy-medium. You might need to go heavier or lighter, but it's a great place to start.
5 best kettlebells
The following are the best kettlebells for your home gym:
1. TRX Training Kettlebell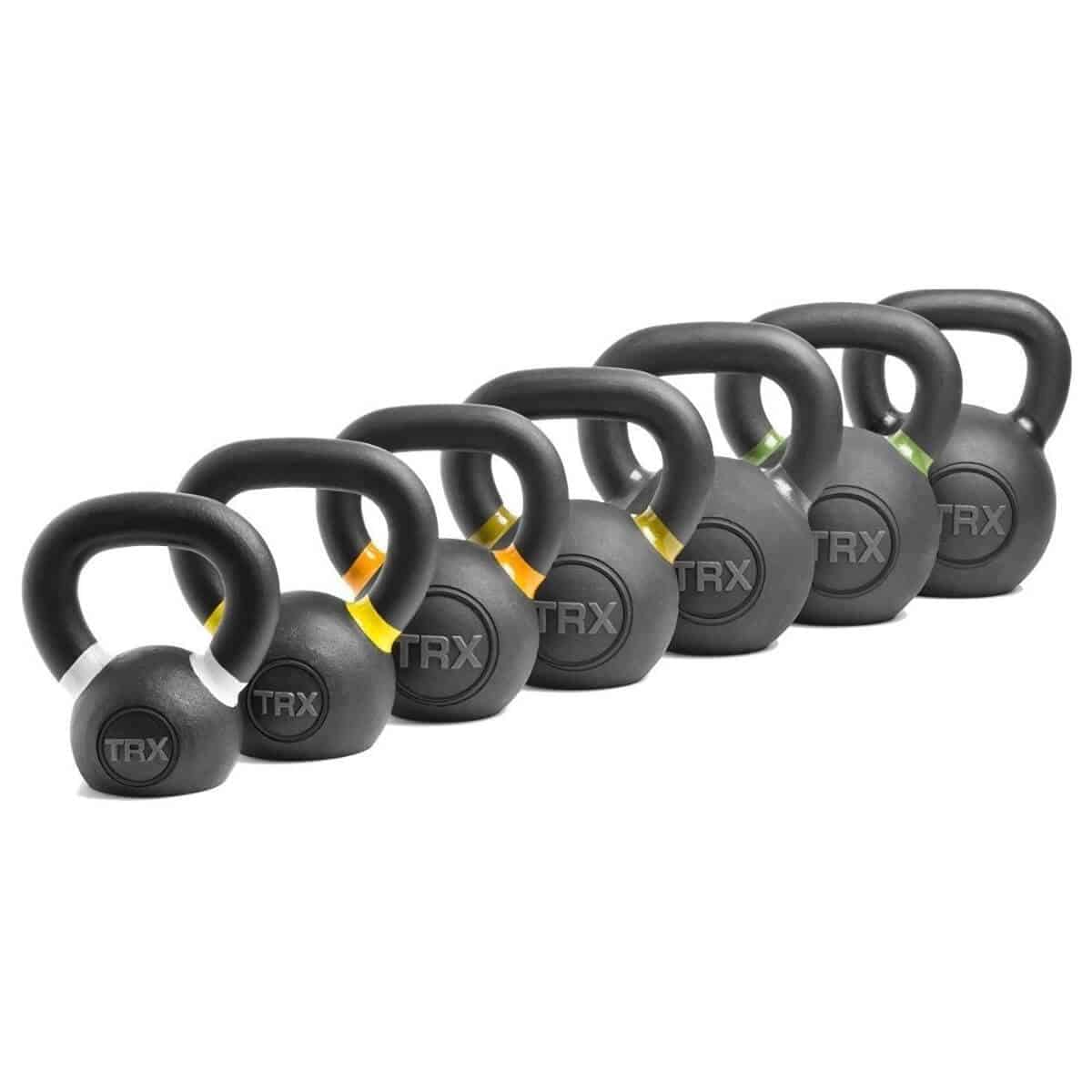 TRX Kettlebells are an all-around excellent choice. The weights range from 4 kilograms to 40 kilograms, which is roughly 8 to 88 pounds.
They go through a durable gravity cast molding process to ensure an even and consistent finish. The handles are smooth and comfortable, which makes them easy to grip.
Buy TRX Kettlebells from Amazon (opens in a new tab).
2. Bowflex SelectTech 840 Kettlebell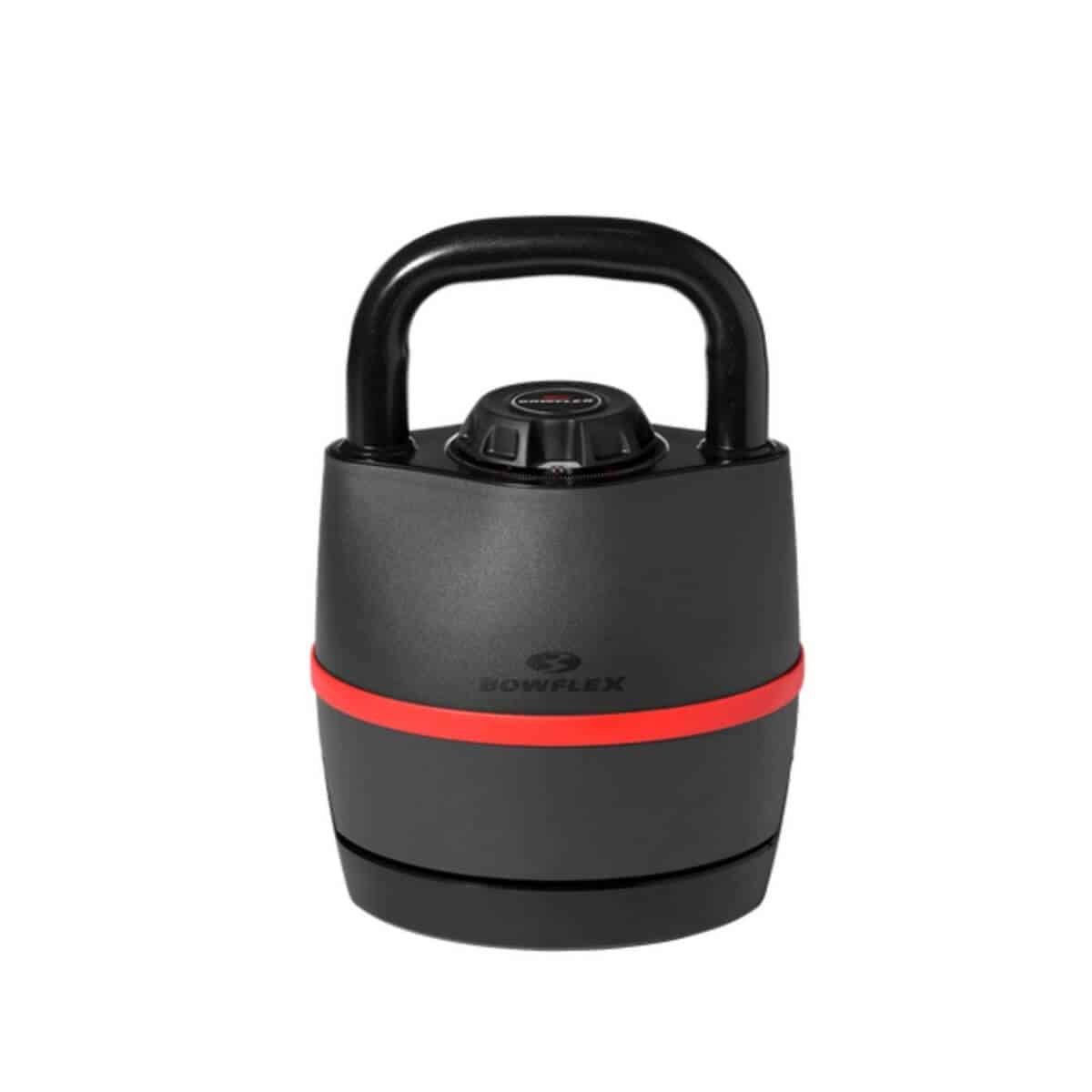 Bowflex replaces six kettlebells and puts them into one piece with the SelectTech 840 Kettlebell. You select the weight by turning a dial, which allows you to choose between 8, 12, 20, 25, 35, and 40 pounds.
You'll also have access to 24 trainer-led exercise videos. It's an excellent all-in-one kettlebell, which saves space, and looks great.
Buy the SelectTech 840 Kettlebell from Bowflex (opens in a new tab).
3. Yes4All Powder Coated Kettlebells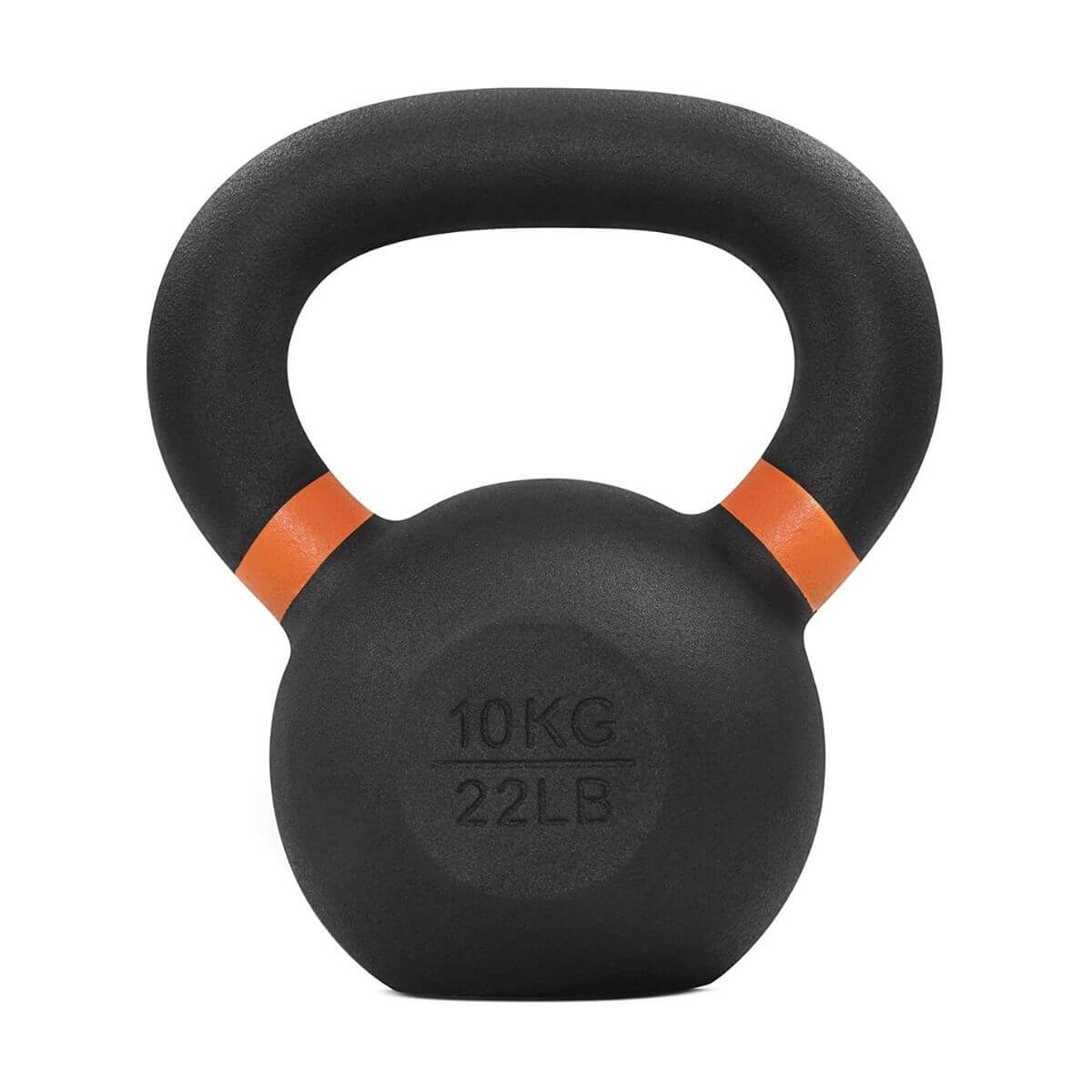 The Yes4All Kettlebells are made of high-quality cast iron. It has a textured handle to help with grip and a flat bottom for easy storage.
It also has color-coded rings, which helps you distinguish between the weights. The weights range from 22 to 71 pounds.
Buy Yes4All Kettlebells from Amazon (opens in a new tab).
4. CAP Cast Iron Competition Kettlebell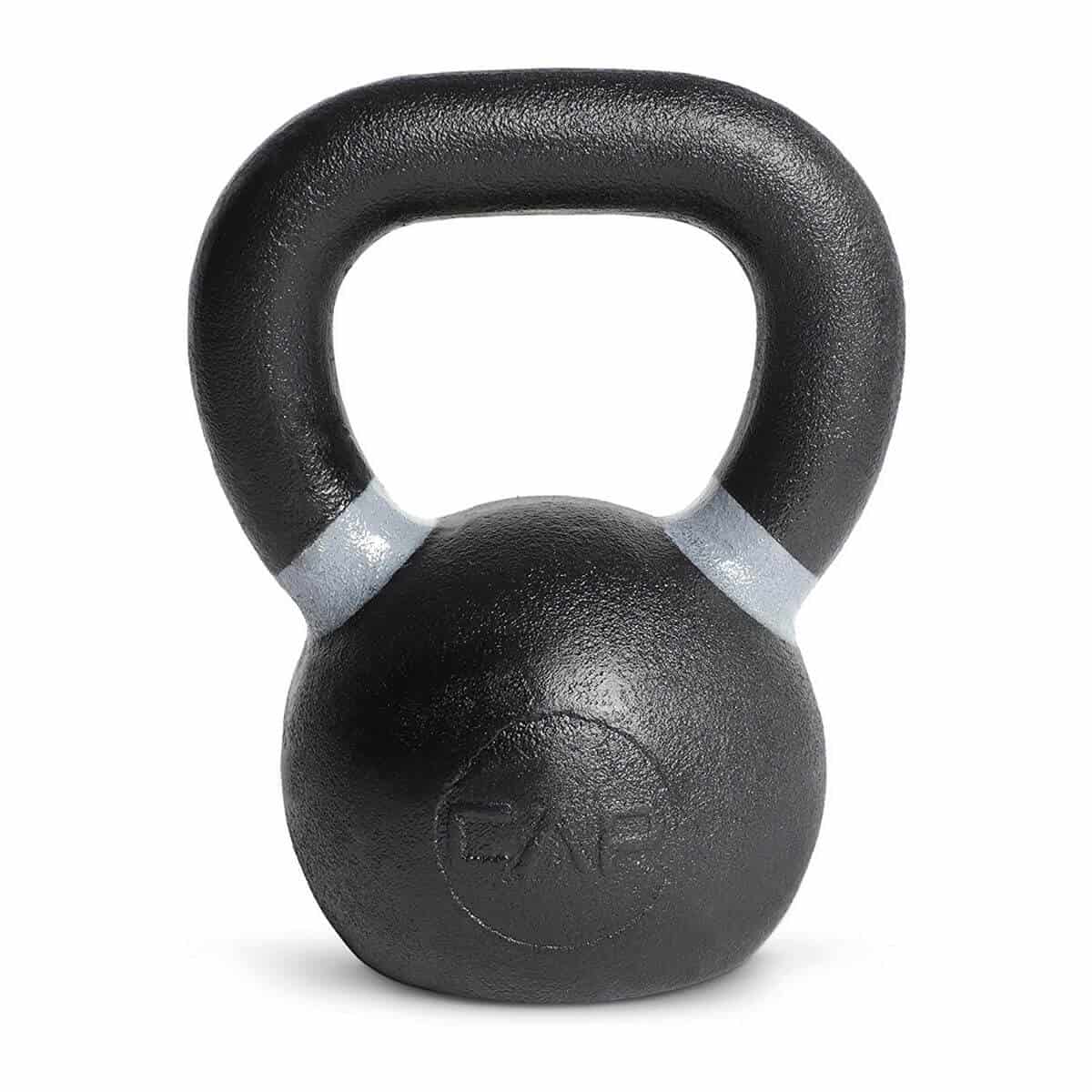 CAP has been producing high-quality fitness equipment for more than 25 years. The CAP cast iron kettlebell is a well-rounded cast iron option.
There are many options, you can choose between 9, 13, 18, 26, 35, 44, 53, 62, 70, 80, and 88 pounds.
Buy CAP Kettlebells from Amazon (opens in a new tab).
5. Kettlebell Kings Powder Coat Kettlebell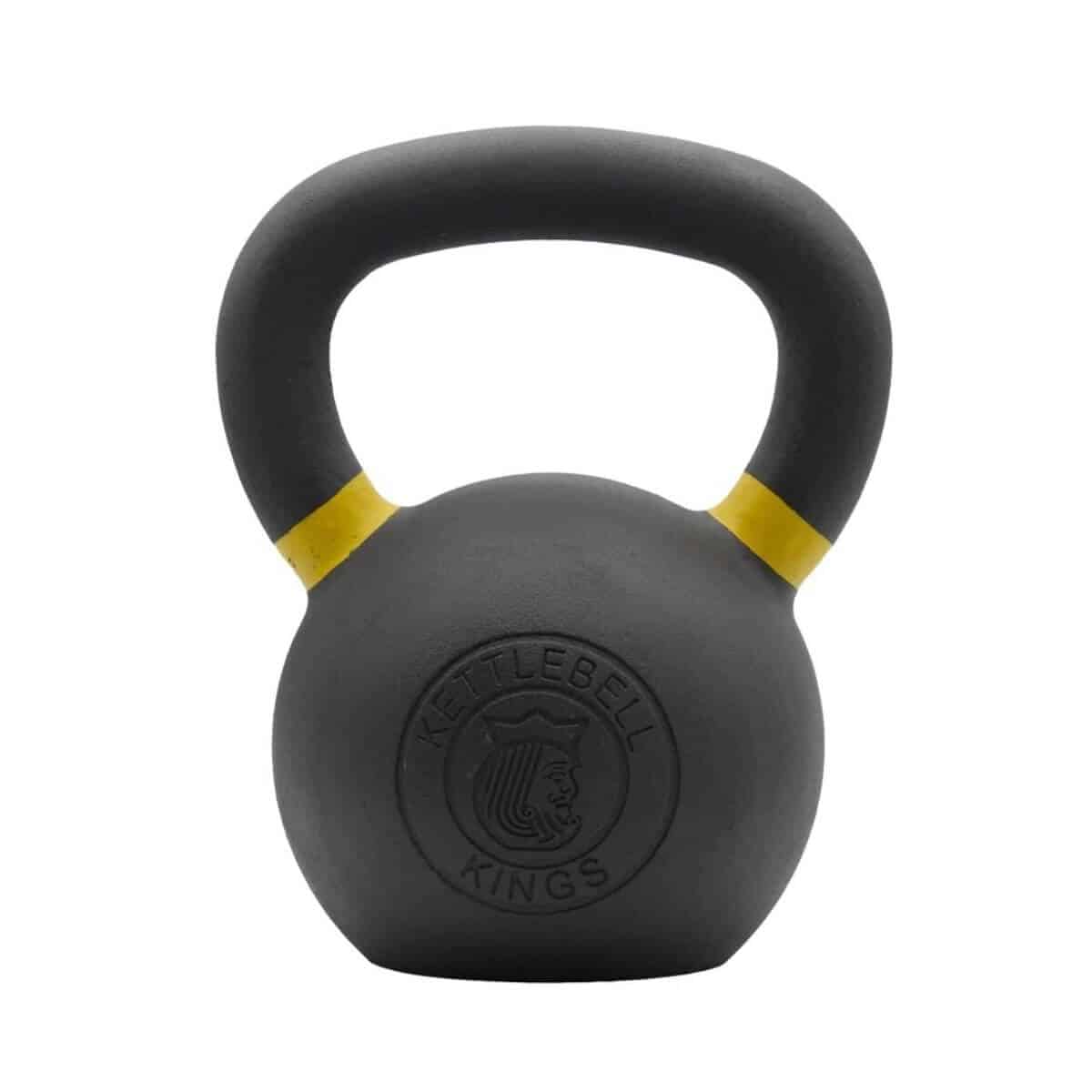 Kettlebell Kings is a well-known brand specializing in kettlebells. The Powder Coat Kettlebell is gravity casting, which ensures that it's evenly constructed.
It's also made of a single piece of cast iron, so there's no extra molds or inserts. It's resistant to rust and scratching, which makes it last longer.
Frequently asked questions
What exercises can you do with a kettlebell?
You can do kettlebell swings, lunges, rows, goblet squat, snatch, sumo squat, and the Russian twist.
Can you build muscle by only using a kettlebell?
As long as the weight challenges you and isn't too light, you can build muscle.
Do kettlebell swings work the abs?
Yes, kettlebell swings help strengthen and stabilize your abs. It's a great core workout.
Conclusion
Kettlebell workouts are as effective as other forms of exercise. Using the correct form and weight is important to avoid injuries.
One of the most popular exercises is the kettlebell swing, which improves cardio and strength at the same time.
Featured image courtesy of Pexels.
About David Em
Founder
David Em is the founder of Next Level Gents, the ultimate destination for tips and advice about style, grooming, fitness, and success.