Dress socks are an essential part of dressing up. Learn about the best length, material, and guidelines for picking the right pair.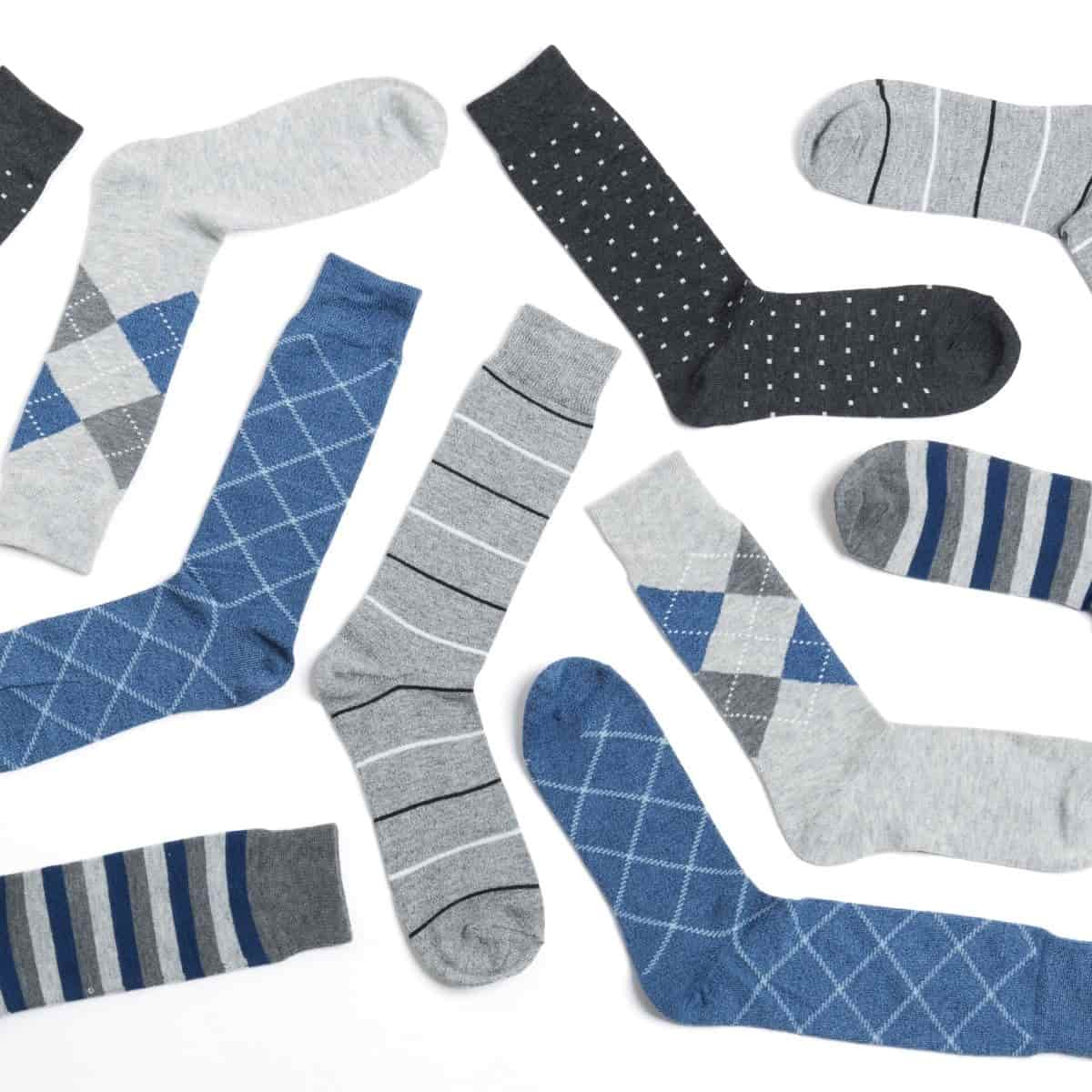 Dress sock length
When you're shopping for dress socks, length is one of the biggest decisions you'll make. Most men's dress socks are mid-calf or over-the-calf.
Related: 11 best dress socks for men
Both lengths are great and acceptable for formal wear. However, over-the-calf socks are better because they sit right below the knee, which means they'll stay up all day long.
They're also the most common length that's worn in professional and formal settings.
The only downside to over-the-calf socks is that you may not find them comfortable. That's where mid-calf socks come in. In most cases, mid-calf socks are more comfortable and feel less restrictive.
At the end of the day, the length that you choose is a personal preference. There isn't a correct length. Regardless, it's important to know the benefits of the different lengths.
What's the best material?
What the socks are made of makes a big difference in how you feel. While comfort is an important factor, the main purpose of your dress socks is to keep your feet dry.
The most common materials are cotton, wool, and synthetics. Cotton and wool are the best and most comfortable materials. Synthetics work, but they aren't as comfortable.
When you're shopping for dress socks, it's important to buy cotton and wool socks because they'll benefit you in different ways. Cotton is great for warmer weather, and wool will keep your feet warm in cold weather.
Cotton socks are soft, lightweight, and breathable. They also wick away moisture, which is great for spring and summer.
Wool is the best material for dress socks because it prevents odor, keeps your feet warm, is breathable, durable, and can absorb a lot of moisture.
Colors and patterns
After you've decided on the length and material, you'll select colors and patterns. For formal and professional settings with a strict dress code, black dress socks are the most common.
For all other situations, you can play around with different colors and patterns. Dots, stripes, and geometric shapes are great patterns to have because they're subtle yet unique.
Also, the color of your dress socks must match your trousers. It's common to think they should match your shoes, but the trousers are what you'll want to match the color with.
Best brands
The following are the best brands to buy dress socks from:
Related: Bombas Socks Review
Conclusion
By knowing what the important aspects are and what you want in dress socks, you'll feel confident in your sock shopping experience.
Be willing to invest in high-quality dress socks because they'll be well-made and last a long time.
Featured image courtesy of Canva.
About David Em
Founder
David Em is the founder of Next Level Gents, the ultimate destination for tips and advice about style, grooming, fitness, and success.