When you have the right winter running gear, cold weather will no longer be a challenge. Find out what the essential pieces are.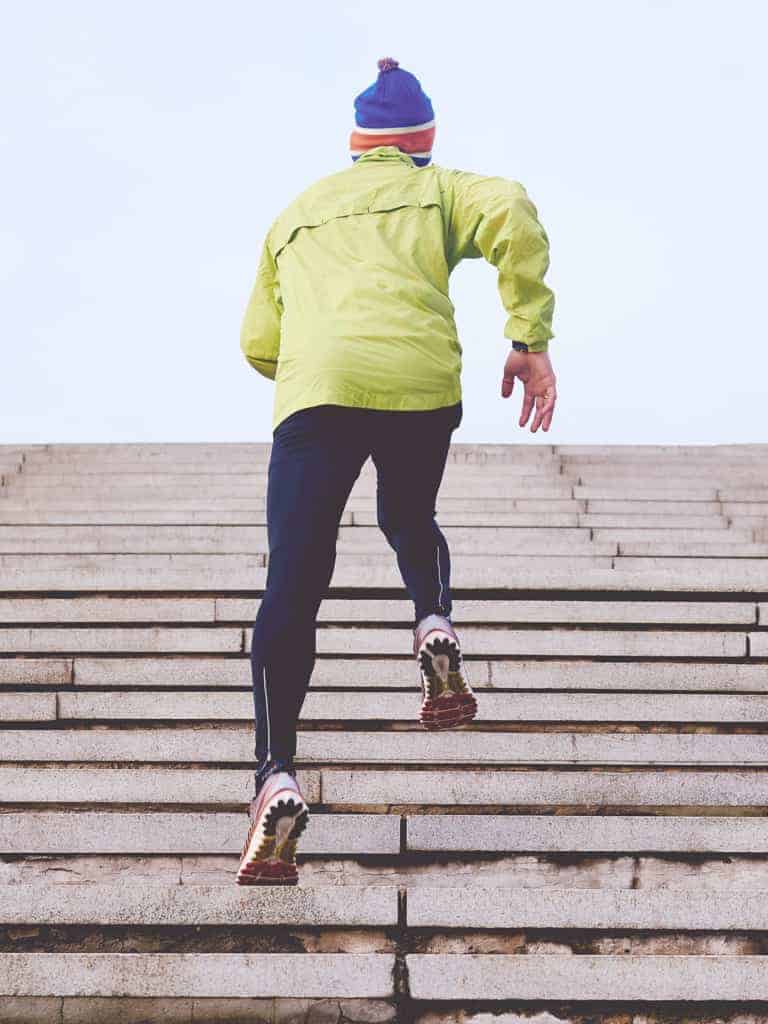 Running in cold weather
As long as you have the right winter running gear and layer to stay warm, running in cold weather is possible. However, don't overdress because it can get too hot and uncomfortable during your run.
Related: Best running shoes for men
If you layer properly, you'll be warm and comfortable throughout your entire run. On the flip side, it's possible to get injured or sick if you don't layer well.
Chilblains, trench foot, and hypothermia are three serious conditions that can occur when you're not layered well enough (Source: UW Health).
Wear reflective gear or a headlamp because it ensures that others, especially drivers, can see you.
By layering well, winter running can benefit you. Running in the cold can benefit you in ways that running in warm weather can't.
According to Dr. Tenforde, your exercise is more efficient when it's cold because your heart doesn't work as hard. You'll be sweating less and using less energy. A more efficient workout is an attractive aspect of running in the cold.
Related: 17 best hoodies for men
When is it too cold?
It's possible to be too cold to run outside. According to UW Health, you should switch to indoor running if the temperature falls below zero degrees Fahrenheit.
If the temperature is below 32 degrees Fahrenheit and you choose to run outside, do so with caution.
Best winter running gear and clothes
The following are the essential items you need for running in cold weather:
Beanie: SmartWool Merino 250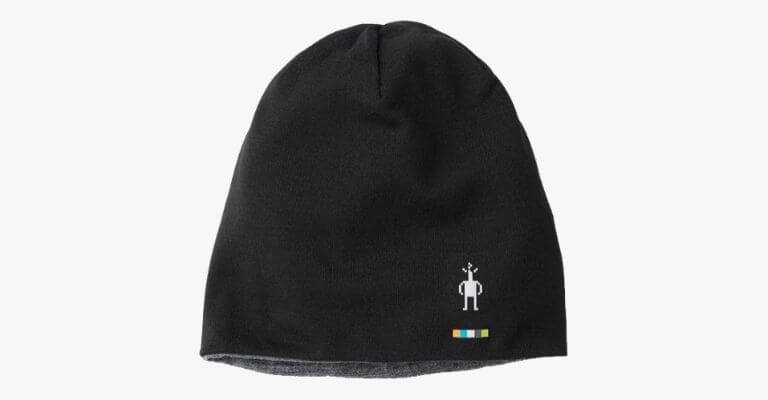 Smartwool offers a reversible beanie that features double-knitting. The Merino and polyester blend wicks moisture away, dries quickly, and holds its shape during high-sweat activities in colder weather.
It's the all-in-one beanie, as it gives you everything you'd need in a beanie to run in cold weather. It'll wick away sweat and keep you warm.
Buy the Smartwool Merino Sport 250 Reversible Beanie from Amazon (opens in a new tab).
Gloves: Brooks Greenlight Gloves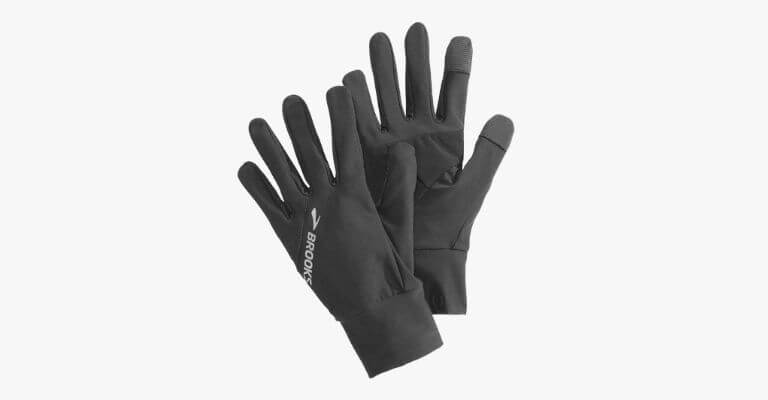 The Brooks Greenlight Gloves are breathable midweight gloves that'll keep your hands warm while you run.
It also offers a tech-tipped thumb and index finger to give you full access to your phone on the run.
Buy Brooks Greenlight Gloves from Fleet Feet (opens in a new tab).
Fleece: HYLETE Strata Crew Fleece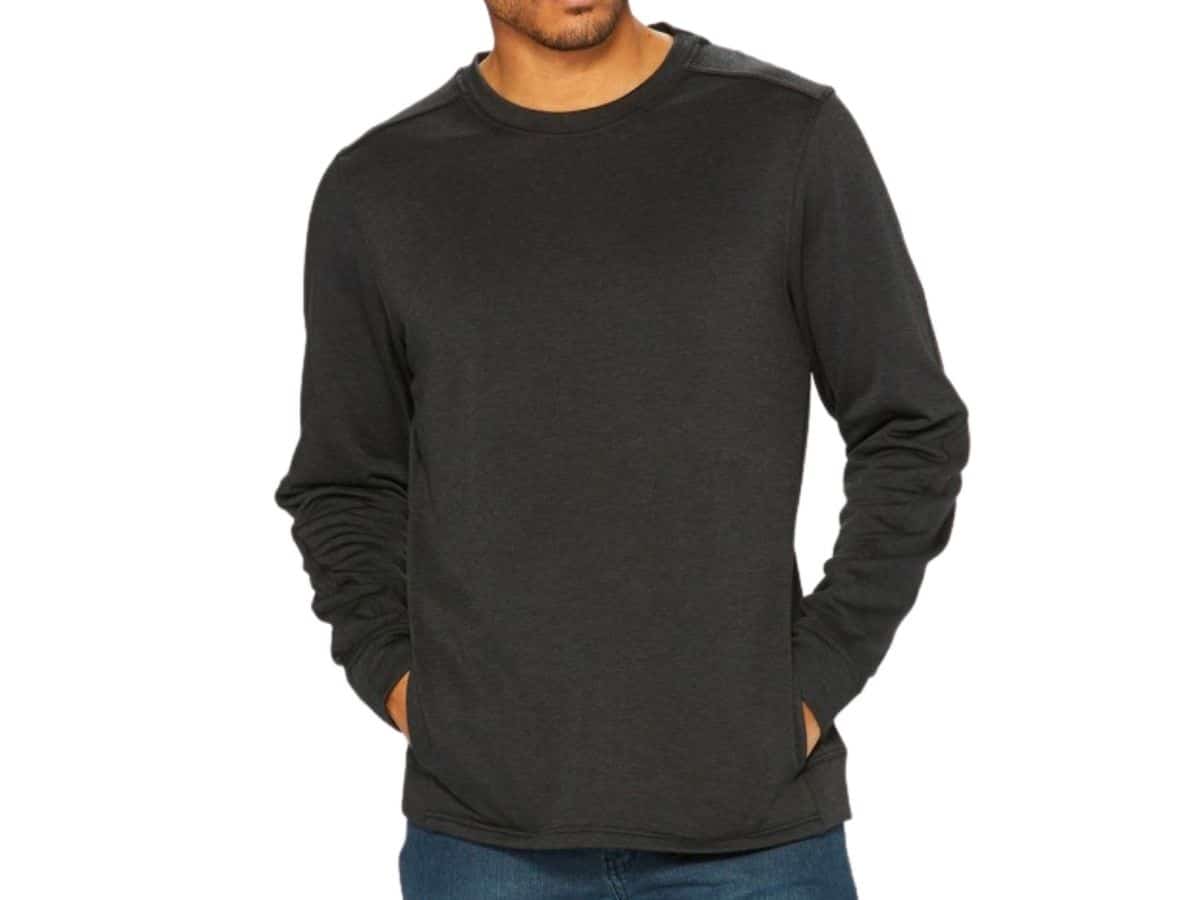 The HYLETE fleece is an excellent shirt to wear because it's light enough to be layered. It's also thick enough to keep you warm if you choose to wear it on its own.
With the interior being a soft and breathable waffle fleece, you can run in comfort. It's not too tight, which ensures that you don't feel restricted.
Buy the Strata Crew Fleece from HYLETE for $88.
Jacket: R3 GORE-TEX Active Jacket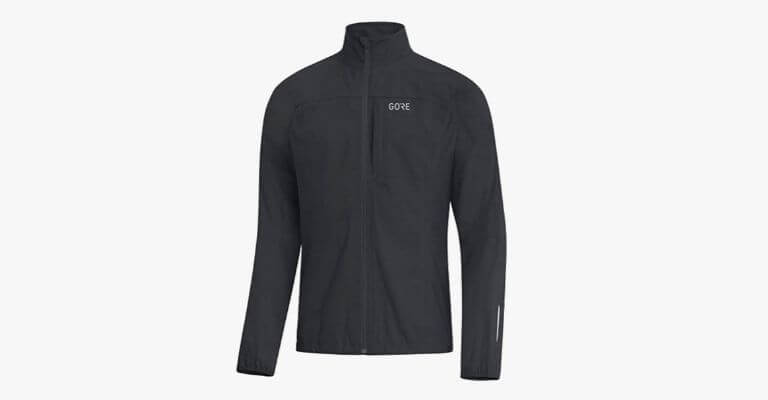 Gore's R3 GORE-TEX Active Jacket is lightweight while also being fully protective. It's waterproof, windproof, and breathable. The shell face is polyester, and the backer is polyamide.
Buy the Gore R3 GTX Active Jacket from Amazon (opens in a new tab).
Pants: The North Face Winter Warm Hybrid Pants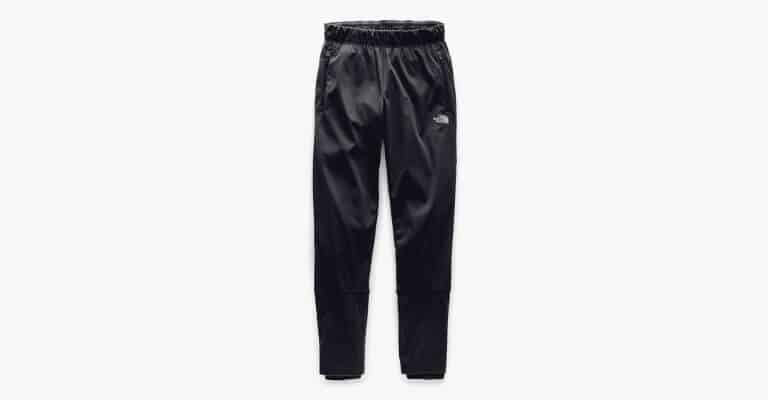 The North Face Winter Warm Hybrid Pants are water-repellent and wind-resistant. It's built to allow you to run in harsh winter conditions. The logo is reflective, which keeps you safe during low-light conditions.
Buy The North Face Winter Warm Hybrid Pants from Amazon (opens in a new tab).
Socks: Drymax Cold Weather Running Crew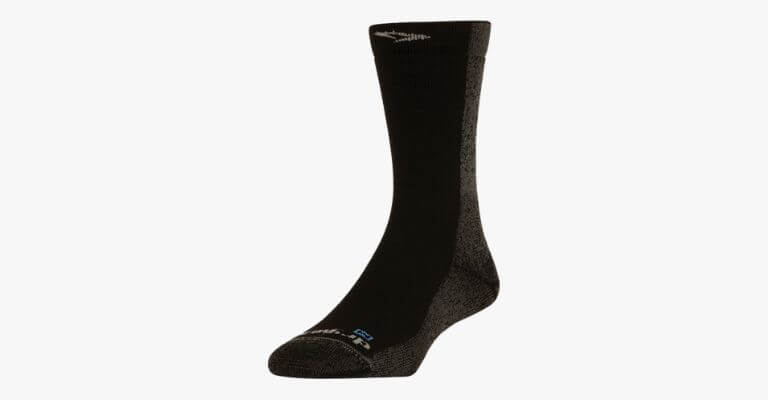 Keeping your feet dry is critical when you run in cold weather. The Drymax Cold Weather Running Crew will keep your feet warm and dry because the Drymax fibers have a great thermal conductivity rating.
The socks are also durable. You'll be able to run in them throughout the entire winter season without needing to replace them. They're excellent socks for running in the winter.
Buy the Cold Weather Running Crew from Drymax (opens in a new tab).
Shoes: Saucony Peregrine ICE+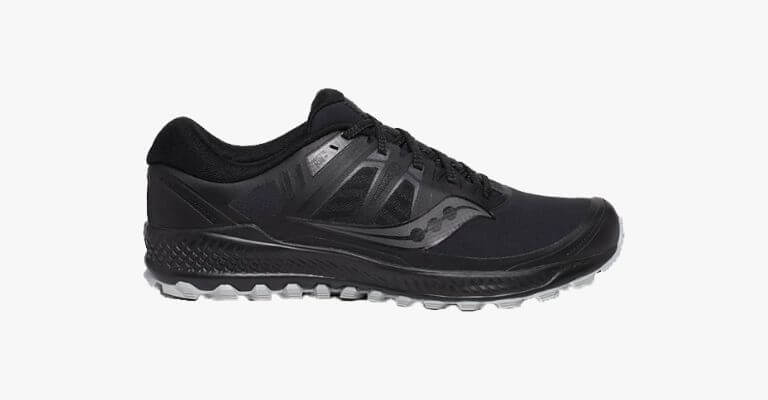 One of the most gratifying sounds is the snow crunching under them each time you take a step. Saucony makes cold weather running possible by keeping you protected and cozy during your workout.
Don't let snow and ice slow you down. The Saucony Peregrine ICE+ offers cutting-edge grip, underfoot cushioning, and the upper part of the shoe is water-resistant. It'll give you protection and comfort as you run during cold conditions.
Buy the Saucony Peregrine ICE+ from Amazon for $150.
Frequently asked questions
What's the best way to warm-up?
When it's cold outside, do a thorough warm-up indoors. This will ensure that you loosen your muscles and joints before stepping out into the cold.
Can I wear regular running shoes in the cold?
During the colder seasons, avoid running on roads with snow and ice. If you do, wear shoes that have good traction to prevent you from slipping and socks that'll keep your feet dry.
Is it better to run indoors during the winter?
For safety reasons, yes it's better to run indoors. However, a study by Environmental Science and Technology has shown that running outdoors has a greater benefit to your physical and mental well-being than running indoors.
How does wind affect winter running?
Wind can make you feel colder than it actually is, so it's important to use a windbreaker or add another layer (Source: UW Health).
Conclusion
By wearing the right clothing, you can run in the cold comfortably. However, if the temperature drops below freezing, be extra cautious. It may be worth staying indoors and running on the treadmill instead.
Featured photo by Unsplash.
About David Em
Founder
David Em is the founder of Next Level Gents, the ultimate destination for tips and advice about style, grooming, fitness, and success.