For colder days, the corduroy jacket is a great option to be warm and fashionable. Here's your complete corduroy jacket outfit guide.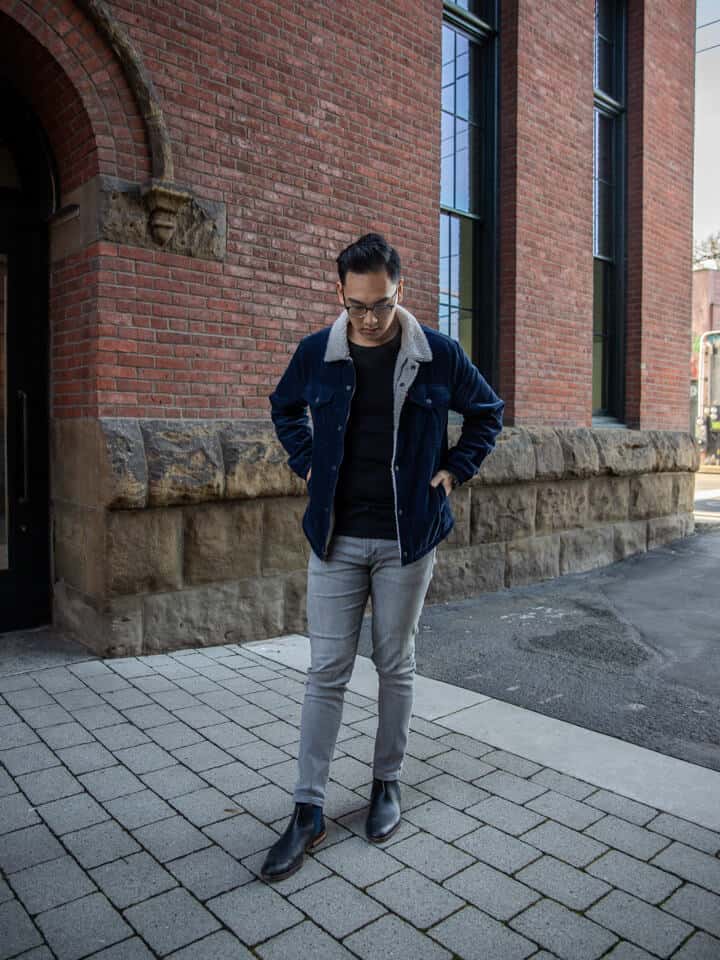 This post contains links to products from one or more of our advertisers. We may receive compensation when you click on links to those products. For more information, read Affiliate Disclosure.
Editor's note: This post was originally published in May 2019. It's been freshened up with new pictures and commentary on January 15, 2020.
Contents:
Why you need a corduroy jacket
Corduroy is generally made of cotton and has a ribbing pattern that looks like cords which makes it distinguishable. It's a great jacket to have because it's versatile and you can pair it with many different outfits.
Related: How to Match Clothes
Depending on how casual you want to be, you can pair it with a t-shirt, jeans, and sneakers. You can also pair a corduroy jacket with trousers or chinos and leather Chelsea boots.
Outfit examples
Black corduroy jacket with black jeans: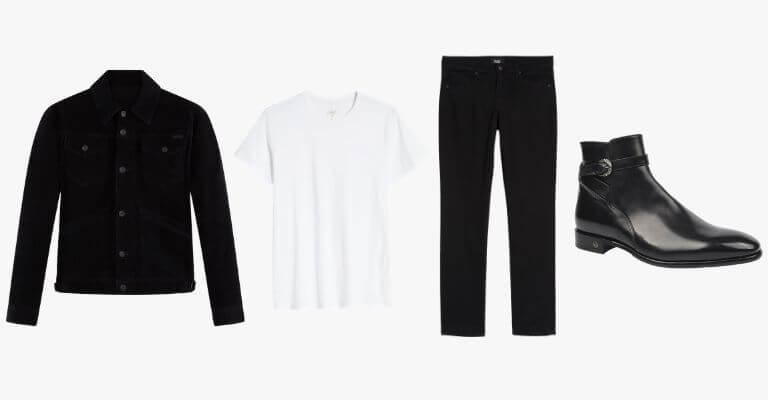 Shop the look:
Brown corduroy jacket with light blue jeans: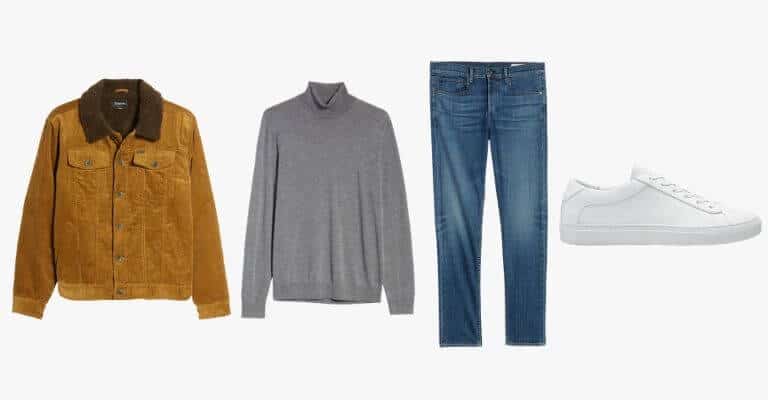 Shop the look:
Next Level Gents recommends
Tom Ford
Neiman Marcus, $920
Selected Homme
Nordstrom, $89.98
Barking Irons
Nordstrom, $236.98
Fear of God
Nordstrom, $895
Frequently asked questions
Are corduroy jackets in style?
Yes, it has and always will be. However, it's a seasonal jacket that's popular in the spring, fall, and winter. Although corduroy has been around for a long time, it isn't the most popular choice among fabrics. However, a neutral-colored trucker jacket or pants in corduroy is a great way to add texture to your outfit.
Related: Best Jackets for Men
Does corduroy keep you warm?
Yes, corduroy is thick and soft which makes it perfect for colder weather.
Is it OK to wear corduroy?
Absolutely but make sure you follow the rule of one texture at a time. For example, you shouldn't wear a corduroy jacket with corduroy pants. Instead, wear a corduroy jacket with a pair of jeans.
Conclusion
The corduroy jacket is a must-have jacket for colder weather. When you wear one, it's important to remember that you should wear one texture at a time. Instead of wearing corduroy pants with a corduroy jacket, wear chino pants.
Additional style resources
Want to learn more about style, or how to wear certain clothes? The following are a few more resources:
Featured photo by David Em/Next Level Gents.