As temperatures drop, corduroy jackets become essential. The fabric is durable, soft, lightweight, and warm. It's a must-have jacket.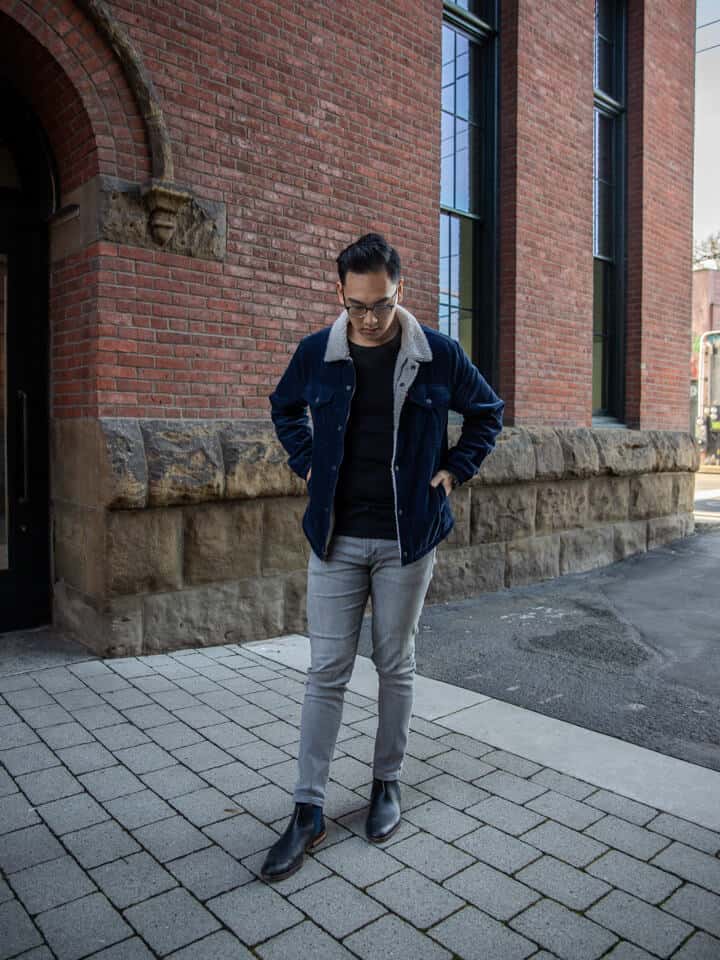 Corduroy is a classic fabric with a unique ribbed design.
It also matches well with many casual and smart outfits.
If you value a timeless style, you need a corduroy jacket in your wardrobe.
While it's been in and out of mainstream trends, it remains a classic.
Corduroy jackets are available in various styles and thicknesses.
You can find corduroy trucker, work, or puffer jackets. When suiting up, you can even get a corduroy blazer.
Since the thickness varies, there's a jacket for every season.
Elevate your outfit with a corduroy jacket. The following are the best options to stay cozy and stylish.
Rowan Duncan Corduroy Chore Jacket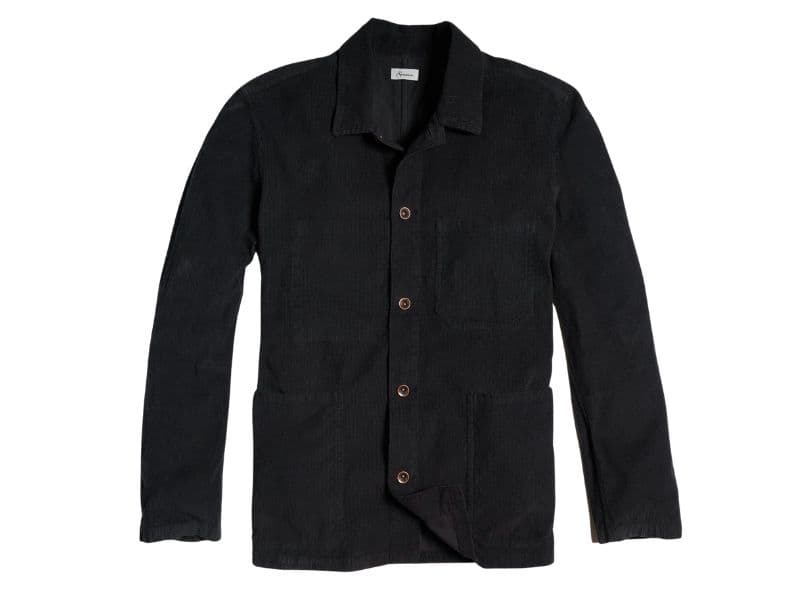 The Duncan Corduroy Chore Jacket from Rowan is one of the best available.
It features a classic chore coat design, making it functional and stylish.
Rowan's Cord Jacket also features a button closure. The buttons add a nice pop of contrast.
You can wear a t-shirt underneath and leave the jacket buttoned or unbuttoned.
A.P.C. Gilles Corduroy Bomber Jacket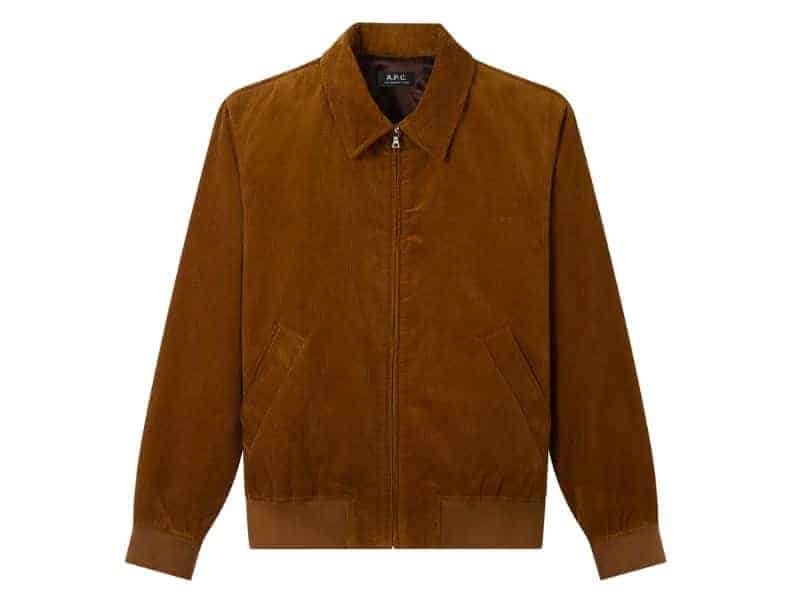 The A.P.C. Gilles Corduroy Bomber Jacket is incredibly stylish.
It looks best with jeans or chinos, as you can wear it for casual and smart outfits.
Also, it has a slightly loose cut. So, you can layer or wear a sweater underneath.
Brixton Utopia Corduroy Jacket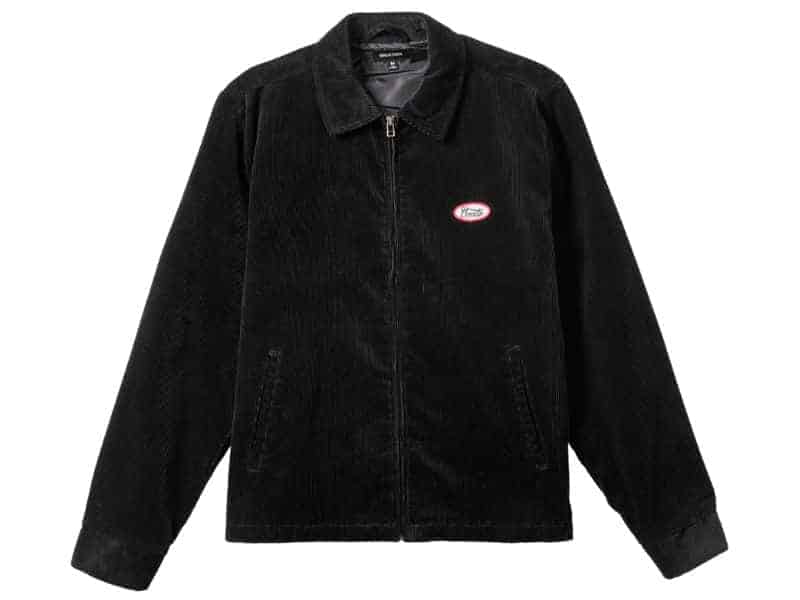 Brixton's Utopia Jacket is a stylish and casual option. It's 100% cotton and features a classic fit.
The brand also offers eight different colors. You'll find the perfect one for your style.
Also, the jacket isn't too thick. It's best for moderate temperatures.
You can wear it well with jeans, a t-shirt, and a hat or beanie.
Levi's Corduroy Sherpa Lined Trucker Jacket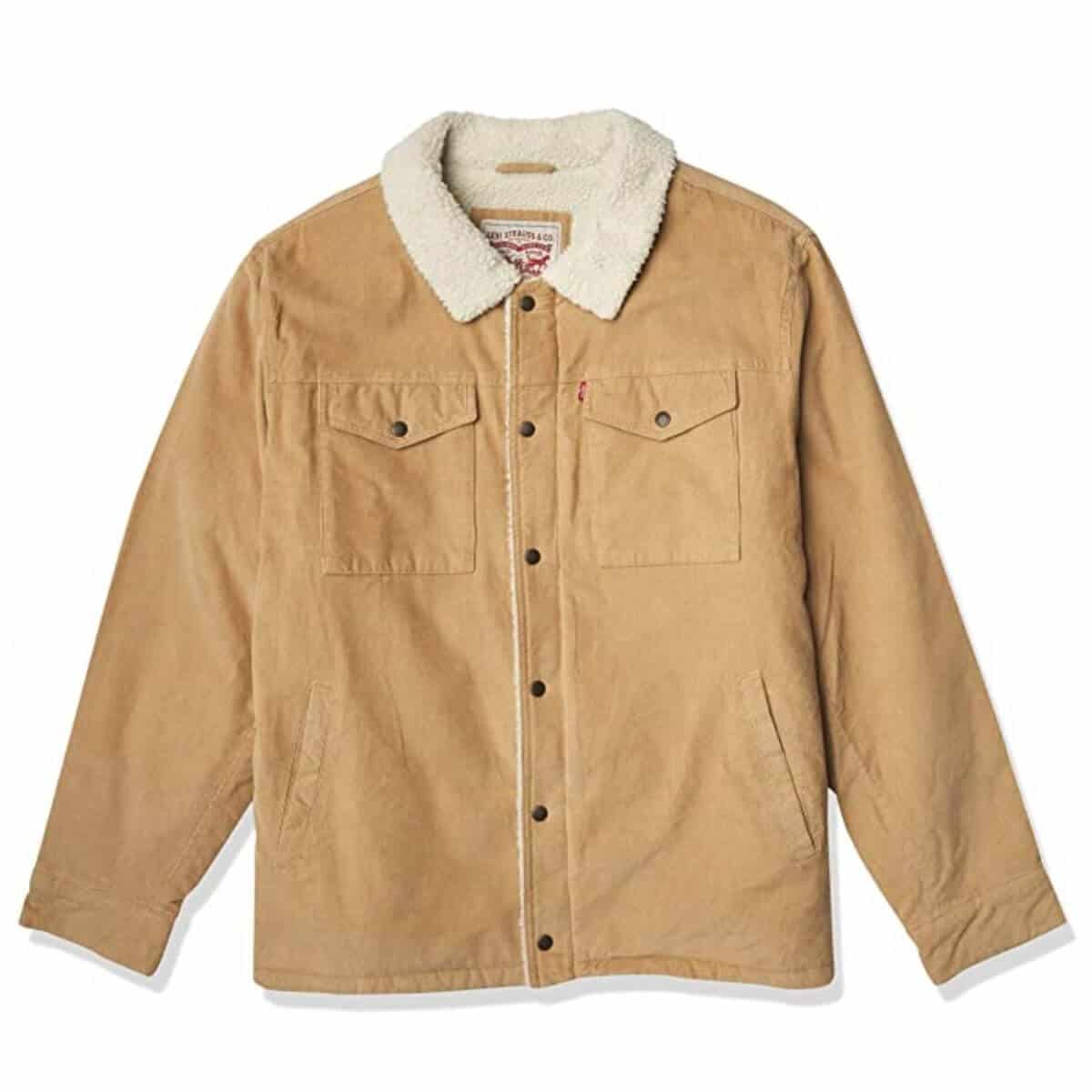 Levi's offers a corduroy version of its iconic trucker jacket.
The exterior is corduroy, and the interior is soft sherpa. It's comfortable, warm, and stylish.
The front features buttons, but there's also a zipper.
The sherpa lining gives it more of a casual feel. So, wear it with a pair of jeans and a t-shirt.
Brooks Brothers Regent Regular-Fit Bedford Cord Sport Coat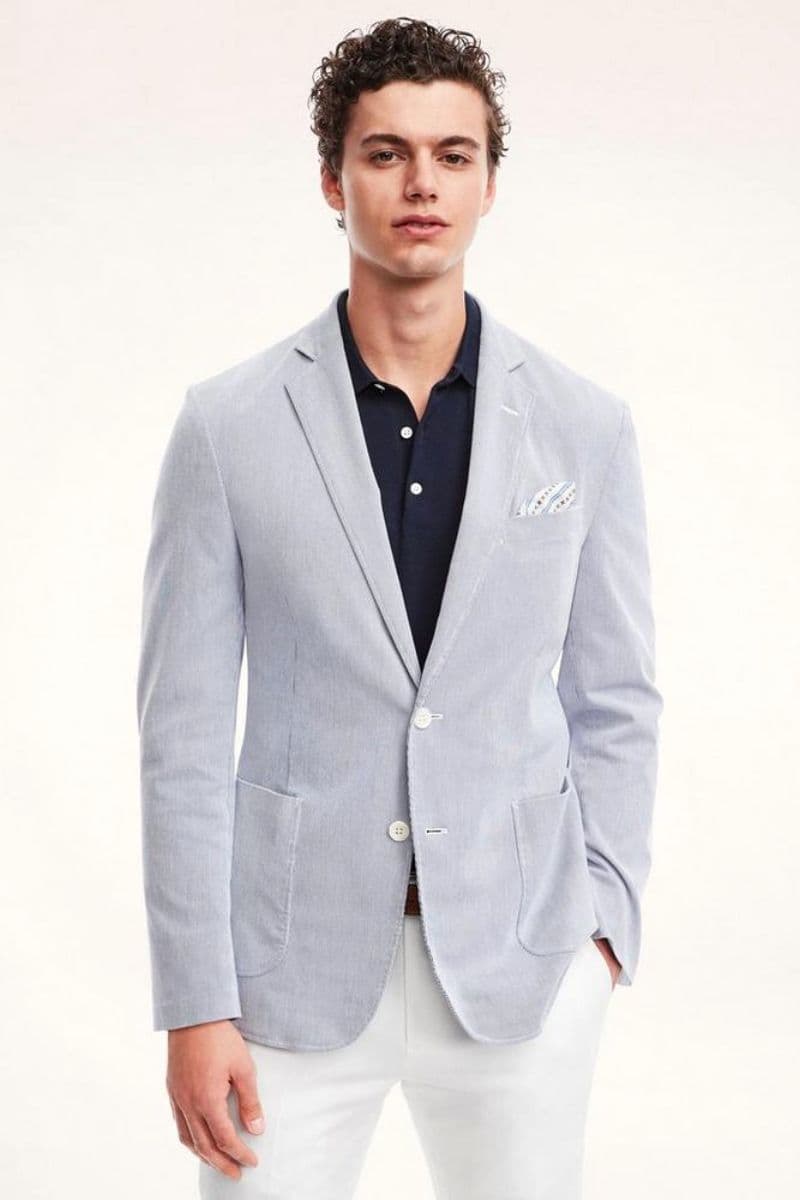 A corduroy blazer or sport coat gives you a dandy look.
Wear one with trousers and a button-up without a tie or polo shirt.
You can also wear a corduroy sport coat with a turtleneck sweater in the fall and winter.
It's an excellent way to dress down semi-formal or smart pieces.
Conclusion
The corduroy jacket stands the test of time. It's stylish, durable, warm, and comfortable.
When you wear a corduroy jacket, make sure you stick to chino pants or jeans.
Don't wear it with corduroy pants. Keep your outfit interesting with different textures.
If you don't have a corduroy jacket, pick one up today.
Featured photo by David Em/Next Level Gents.
About David Em
Founder
David Em is the founder of Next Level Gents, the ultimate destination for tips and advice about style, grooming, fitness, and success.