Corduroy has been around for quite some time and many would not associate it with "cool". However, corduroy is cool. Here are a few ways to style a corduroy jacket.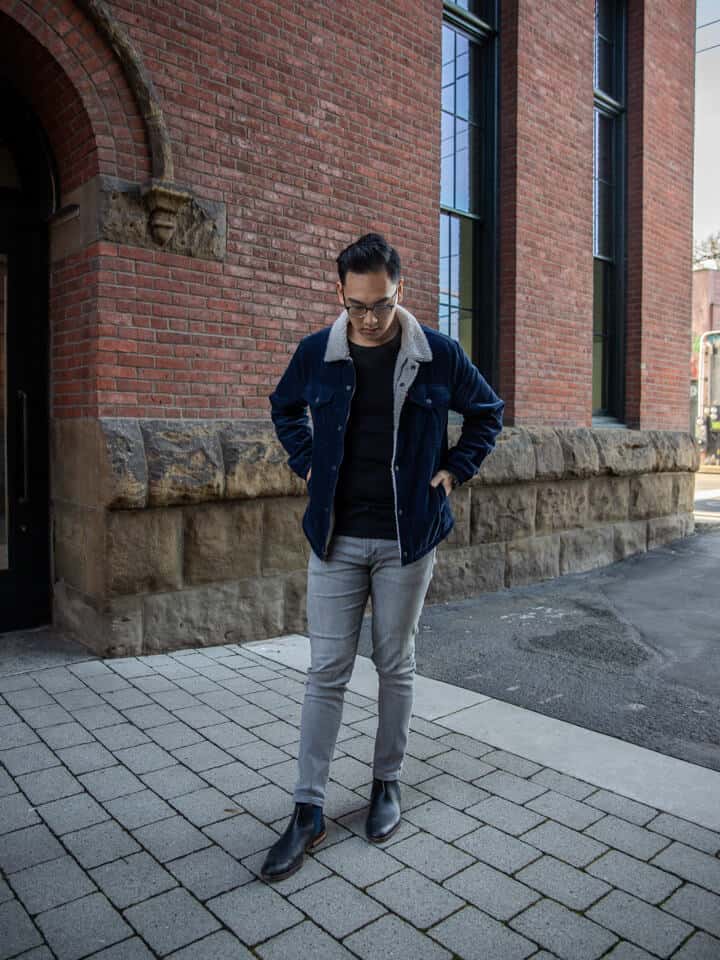 What Makes the Corduroy Jacket Essential?
The corduroy jacket is essential because it is functional and stylish. The corduroy jacket will keep you warm, making it great for colder weather.
It also looks great. These jackets come in dark colors which make it hard to notice that it's corduroy, unless you're up close. Not that corduroy is bad, it's just more subtle in dark colors.
By being functional with great looks, the corduroy jacket is a must have in every man's wardrobe.
What Can I Wear a Corduroy Jacket With?
A corduroy jacket is a great option because it is versatile. You can wear it with many different outfits.
Depending on how casual you want to be, you can pair it with a tee shirt, jeans and sneakers. You can also pair a corduroy jacket with trousers or chinos and leather boots.
With all of these different options, you can work this jacket into many different occasions.