There are many different types of men's jacket styles. Rain or shine, find out what the best jackets are for men.
Estimated reading time: 18 minutes
We receive a commission on purchases made through links on this page. For more information, read Affiliate Disclosure.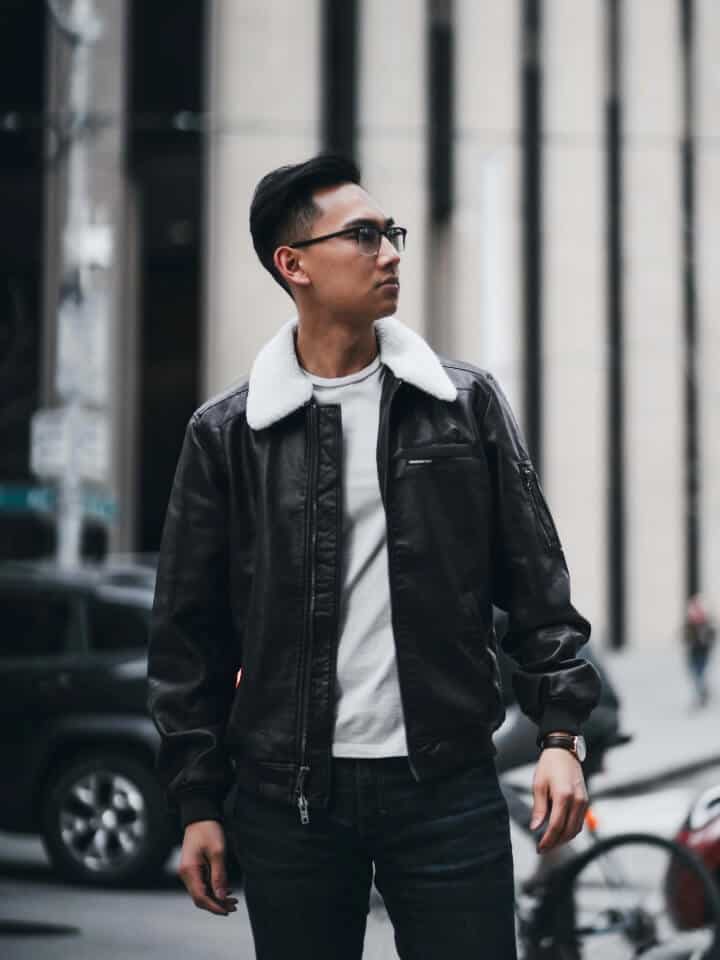 Choosing a quality jacket
It can be difficult to choose a new jacket for yourself. There are many options, fits, colors, designs, trends, and variants. When you're choosing a jacket, timeless and classic styles are the best way to go.
Related: How to wear a corduroy jacket
This means that your new jacket was, is, and will be in style many years from now. The great thing about a timeless jacket is that it's versatile and can be worn with many different outfits.
Look for the following characteristics:
Quality: Spend your hard-earned money on a jacket that's made of good materials.
Durability: The jacket should remain in good shape and last years.
Comfort: Comfort is key.
Functional: Your jacket should protect you from wind, rain, ice, and keep you warm.
Versatile: A jacket that can be worn with many different outfits is better than a jacket that can only be worn with one specific outfit.
Classic: Investing in a timeless jacket ensures that you'll always be "in style".
Price: Figure out your budget, then look for the best quality jacket in that price range.
Best men's jacket styles
Now, if it's pouring down rain, you need to wear a waterproof jacket. If it's snowing, a parka is a perfect choice. The following are the best men's jacket styles:
1. Biker jacket
From high-end designers to fast fashion companies, the biker jacket is a staple among many. To add edge and coolness to your outfit, the leather biker jacket is the perfect fit.
This close-fitting jacket is commonly found in black leather with a silver zipper and buttons. When you're purchasing a black leather jacket, look for the ones that are vintage, timeless, or classic.
The following are the best biker jackets for men:
Allsaints Milo Leather Biker Jacket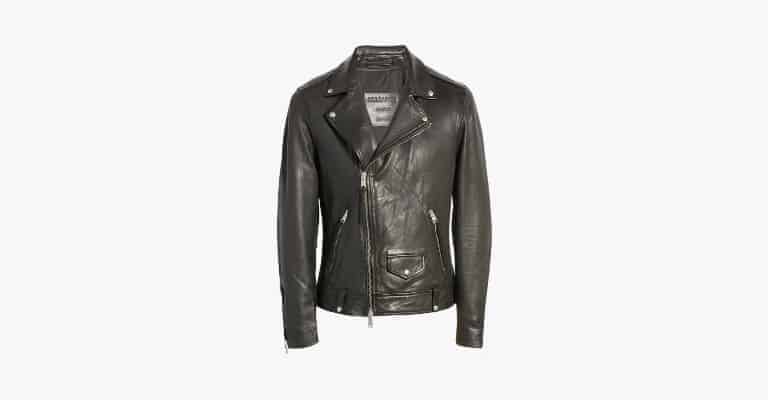 Schott NYC '50s Oil Tanned Cowhide Leather Moto Jacket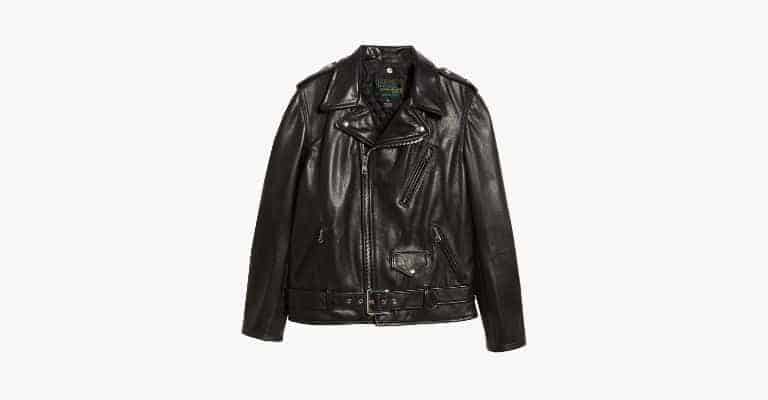 2. Denim jacket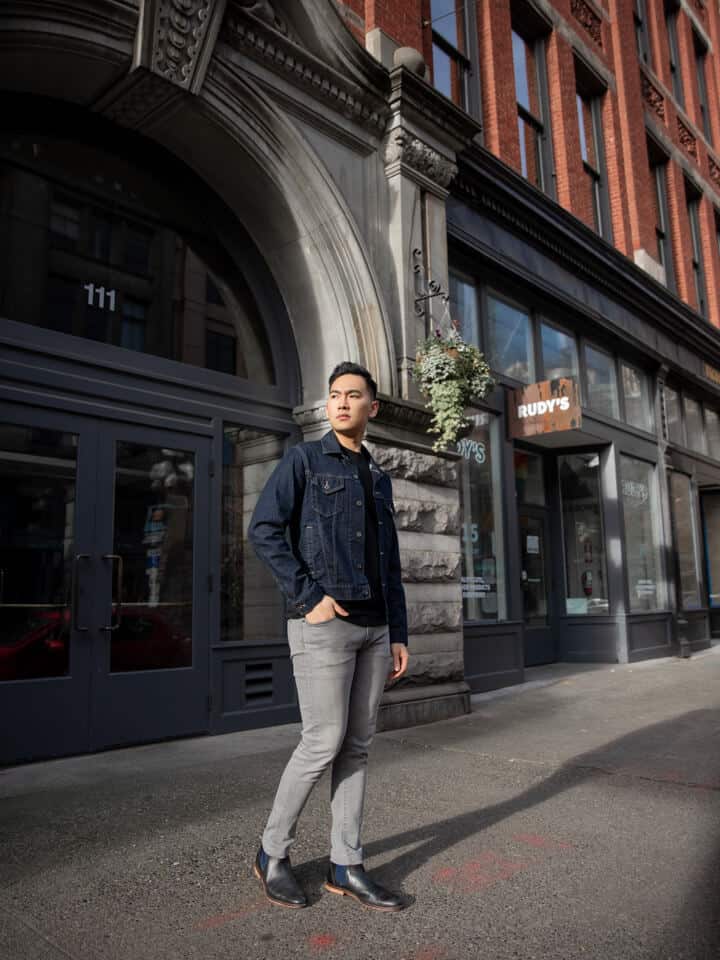 The denim jacket is a key jacket to have in your closet because it's a classic, durable, and versatile jacket. One of the best things about the denim jacket is that there are many different washes, and they all look great. The colors range from light to dark and white to black denim.
Light denim looks best during Spring and Summer. While dark denim looks best during Autumn and Winter. Fit is key for the denim jacket. It will be a tad bit looser, which will give you room to move around. With a little bit of room comes a lot of benefits.
In Autumn or Winter, you can wear it over a hoodie. During Spring and Summer, you can wear it with a t-shirt. Its loose fit will give your body room to breathe.
The following are the best denim jackets for men:
Levi's Denim Trucker Jacket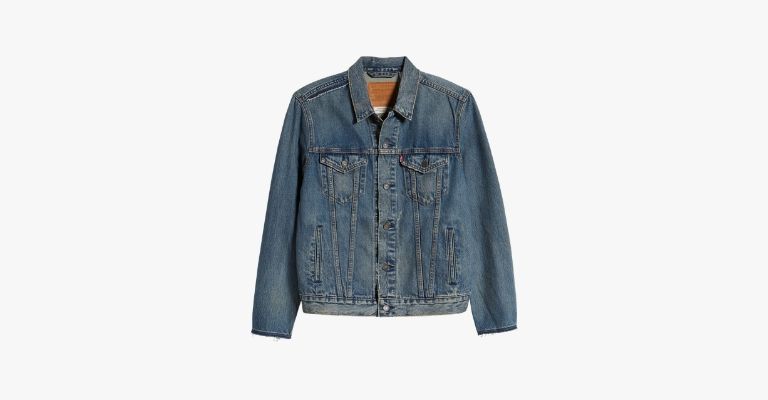 Madewell Classic Jean Jacket in Black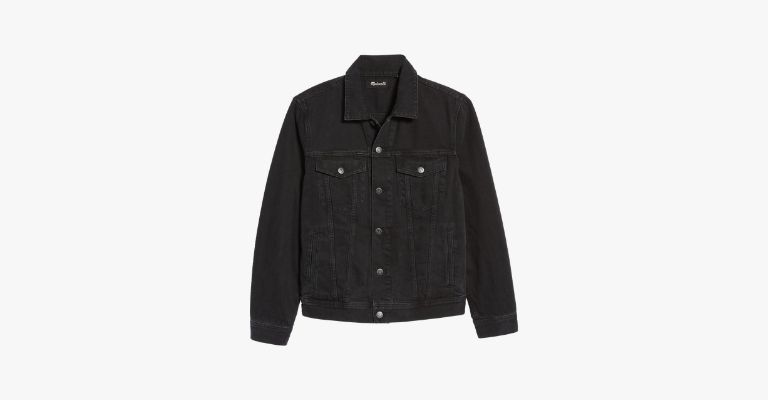 Ksubi Classic Karma Denim Jacket
3. Bomber jacket
Initially, bomber jackets were thick and their purpose was to keep you warm in cold weather. Now, most bomber jackets are light with less padding.
The bomber jacket is also known as the flight jacket because the style was worn by members of the U.S. Air Force.
A unique feature of the bomber jacket is its ribbed collar. The ribbed collar holds its traditional look. However, some bomber jackets don't have the ribbed collar.
Bomber jackets are perfect for casual occasions due to their versatility which makes them one of the best lightweight jackets for men.
The following are the best bomber jackets for men:
Topman Icon Classic Bomber Jacket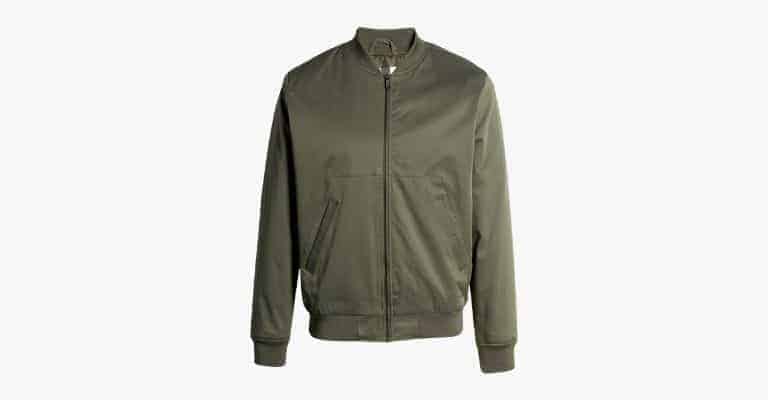 Everlane The Bomber Jacket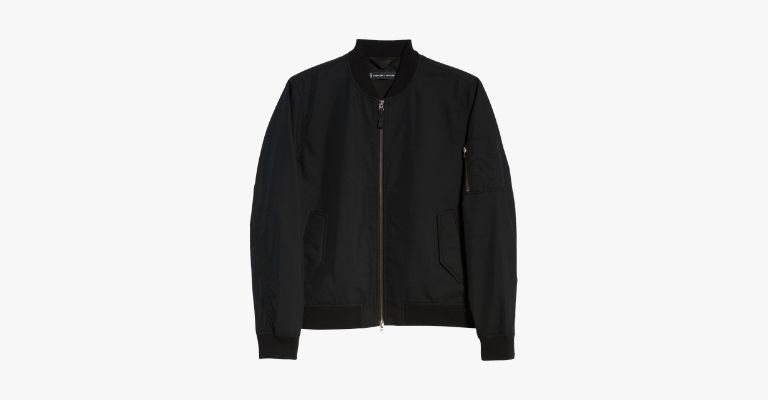 4. Overcoat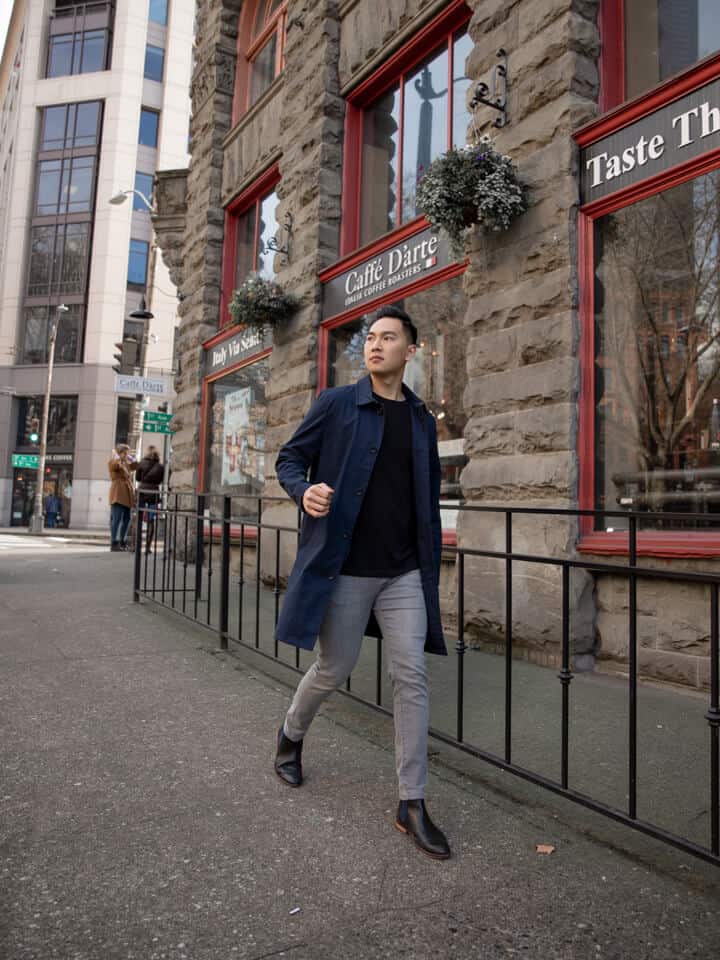 A well-fitting overcoat will not only keep you warm but it'll also make you look smart and handsome. Overcoats are a classic in men's outerwear. Its timeless shape will keep you warm through many seasons.
You'll find two styles of overcoats: single-breasted and double-breasted. Single-breasted overcoats are more casual than double-breasted overcoats. This is important to keep in mind when you're shopping for an overcoat.
The purpose of an overcoat is to be worn on top of something else. If you're dressing up, overcoats look great on top of a suit. If you're dressing casually, the turtleneck sweater works well with an overcoat.
Traditionally, the length of overcoats would extend down to your ankles, which is called a full-length overcoat. Now, mid-length overcoats have become more popular. Mid-length overcoats extend to your knees.
The following are the best overcoats for men:
Hart Schaffner Marx Sheffield Classic Fit Wool & Cashmere Overcoat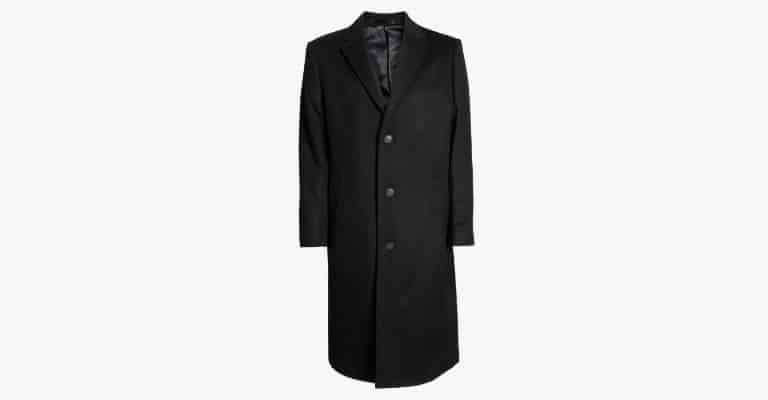 J. Crew Ludlow Topcoat in Wool-Cashmere
5. Utility jacket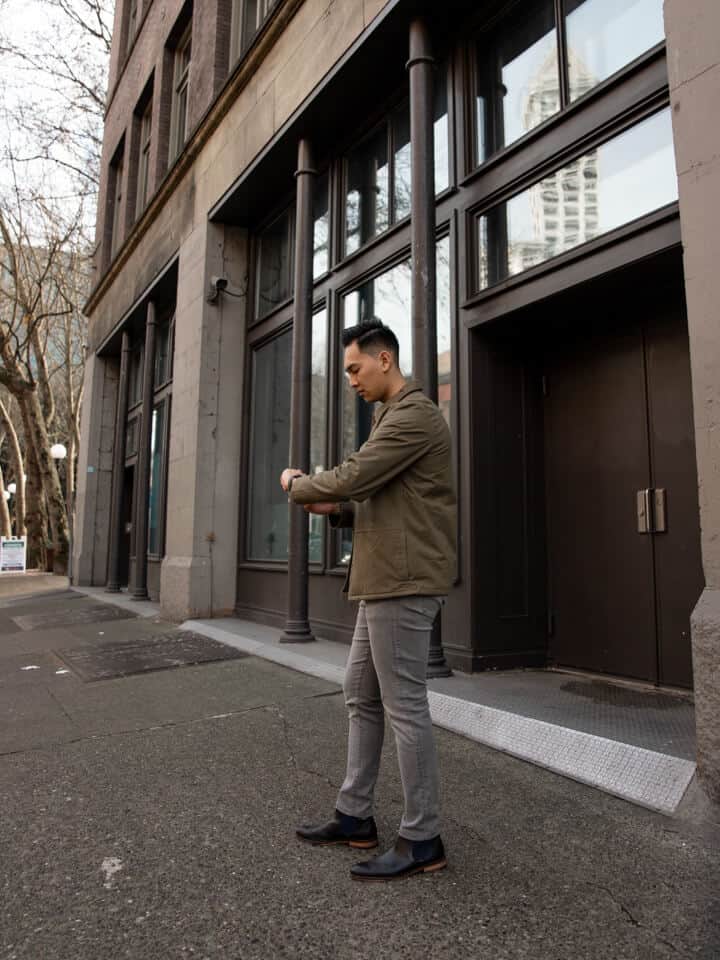 A utility jacket is also known as a military or field jacket. They're often made of denim or waxed canvas with the purpose to battle harsh conditions.
Naturally, the utility jacket has a boxy shape which makes it essential to buy a jacket that fits well. This means that the jacket must fit your shoulders perfectly.
Two easy ways to distinguish a utility jacket from others are the material and pockets. They're commonly found with four pockets: two near your chest and two near your midsection.
The following are the best utility jackets for men:
Theory 'Yost' Canvas Jacket
Barbour Sapper Regular Fit Weatherproof Waxed Cotton Jacket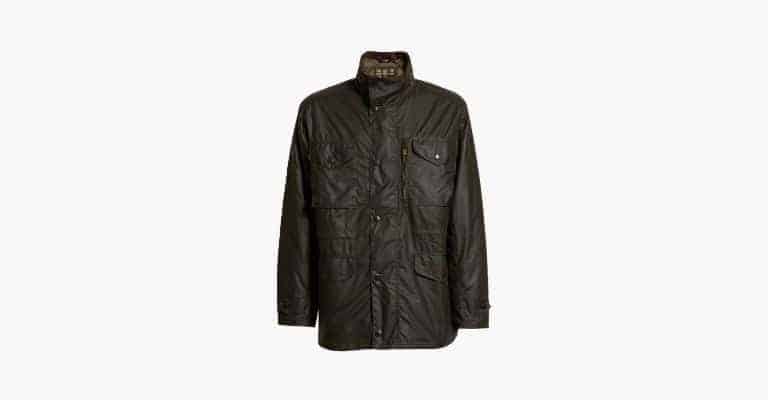 6. Chore jacket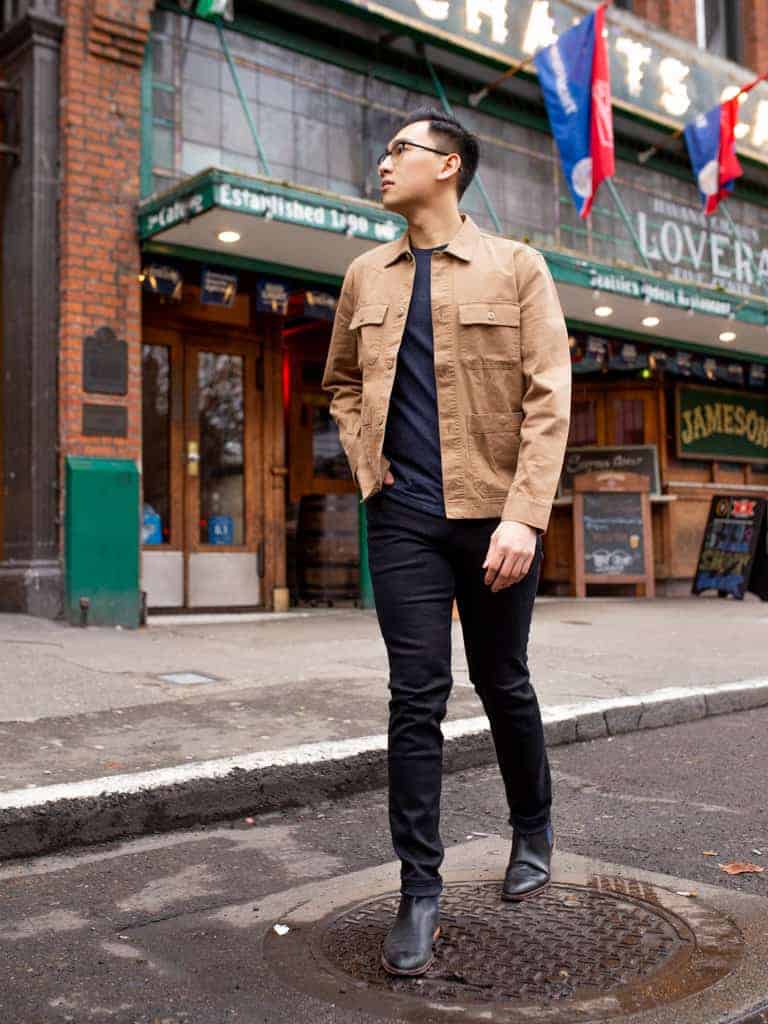 The chore jacket, which is also known as the French work jacket, is a lightweight jacket with a timeless and simple design.
When you're trying on the chore jacket, it'll slightly be oversized. This allows you to layer thin shirts and sweaters underneath it.
Since it's a lightweight jacket, you won't be able to fit a thick sweater underneath it and if you can, go a size down because that means it's too big.
The chore jacket is one of the best jackets for men during cloudy but frigid days.
The following are the best chore jackets for men:
Everlane The Chore Shirt Jacket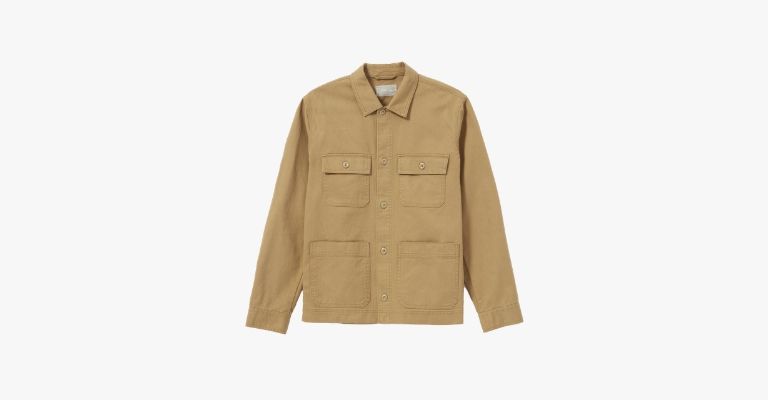 Alex Mill Garment-Dyed Work Jacket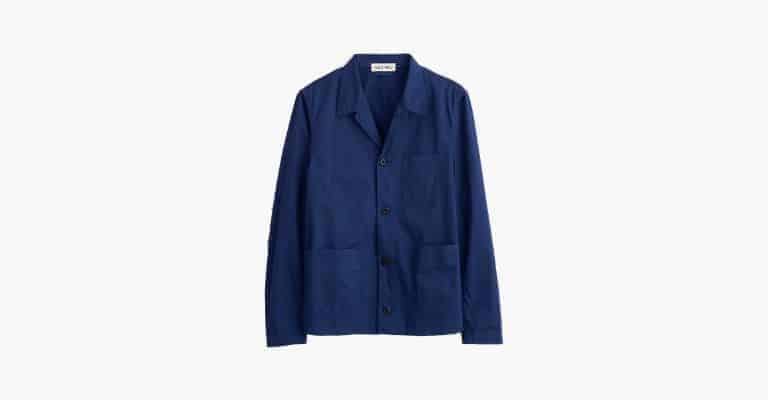 7. Parka
The parka is a cold-weather classic that trumps all other jackets when it comes to battling rain, snow, and the cold.
Parkas were traditionally a thick and heavyweight jacket. Now, there are many different styles of parkas. You'll find parkas that are thick, and you'll also find lightweight parkas.
The hood is a special part of the parka, especially for warmth and protection. There are two types of hooded parkas: with or without fur.
Although fur will help keep you warm, it's not vital. You can always wear a beanie or hat underneath the hood to keep your head warm.
The following are the best parkas for men:
Canada Goose Emory Slim Fit Genuine Coyote Fur Trim Parka
Nobis Heritage Down Parka with Genuine Coyote Fur Trim
8. Rain jacket
The rain jacket is essential for Autumn and Winter, especially if you live where it rains often. Not only is the rain jacket one of the best jackets for men, but it's also essential.
When you're choosing a rain jacket, opt for neutral colors as it'll be versatile and pair well with different outfits. During your search for the perfect rain jacket, you'll notice two common types: waterproof and water-resistant rain jackets.
Water-resistant jackets are great for light rain, and for times you won't be in the rain for much time. On the flip side, waterproof rain jackets will protect you through light and hard rain.
If you could only choose one, waterproof jackets will be more versatile and durable.
The following are the best rain jackets for men:
Barbour Sapper Regular Fit Weatherproof Waxed Cotton Jacket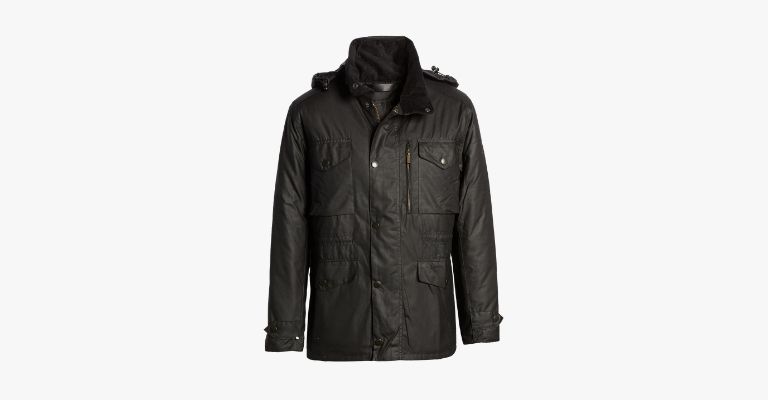 Rains Waterproof Hooded Long Rain Jacket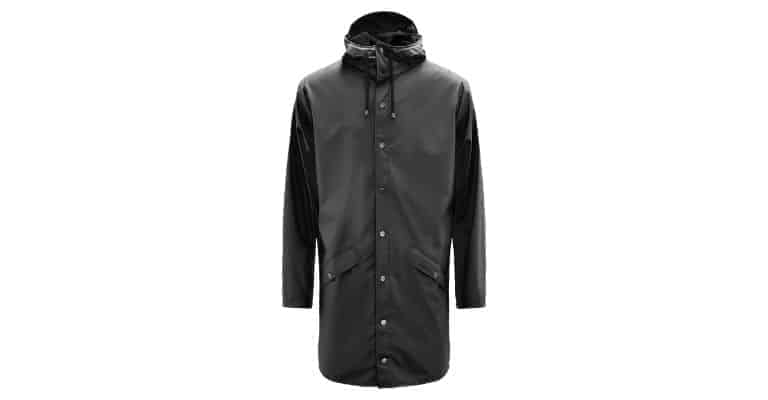 9. Suede jacket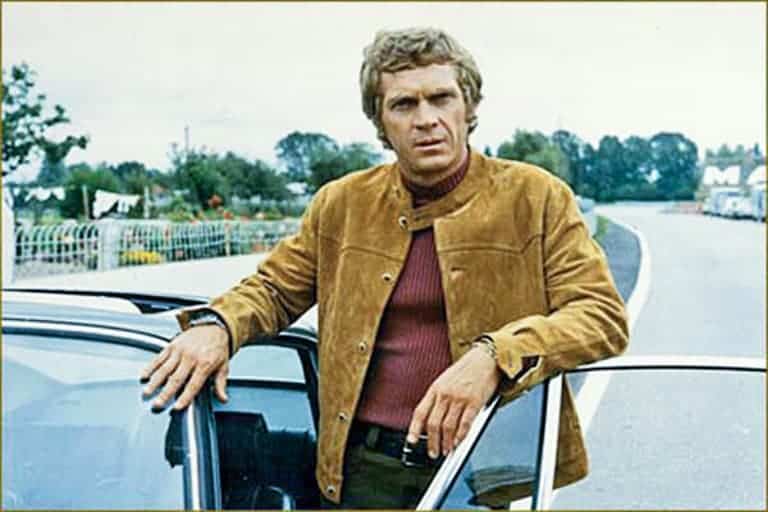 The suede layers as amazing as a denim jacket does. This lightweight jacket looks great and will also add texture to your outfit.
Suede doesn't do well in the rain, so choose a parka or rain jacket for rainy days.
What makes the suede jacket one of the best jackets for men is the fact that it's timeless and can be worn year-round. Its popularity came from menswear icons, like Steve McQueen.
The following are the best suede jackets for men:
Reiss Jagger Green Suede Trucker Jacket
Selected Homme Broke Bomber Suede Jacket
10. Corduroy jacket
The corduroy jacket is a must-have jacket that's made of cotton or a cotton blend. It's a casual lightweight jacket similar to the suede or denim jacket. Although there are some sport coats made of corduroy, it still leans on the casual side.
Texture in your outfit is a good reason to wear corduroy. Typically, your jacket is one of the first things people will notice about you, and wearing a well-fitting corduroy jacket can help you stand out.
Corduroy looks best in neutral and dark colors, such as navy, black, brown, tan, olive, khaki, and sand. You'll find corduroy jackets in bright colors, like green or red too. However, it's best to stick with neutral colors and wear what you feel comfortable in.
The following are the best corduroy jackets for men:
Reiss Maldini Corduroy Overshirt
Topman Black Corduroy Shacket
11. Peacoat
The peacoat has been around since the 1800s and it's still going strong. Its purpose is to keep your upper body and neck warm without restricting movement.
Unlike an overcoat, the peacoat is shorter in length which makes it easier for you to move around.
Peacoats are great, however, they're not as versatile as the overcoat. The shorter length means you need to be more conscious of what you're wearing underneath.
A good rule of thumb is to make sure your jackets and coats are longer than the shirt you're wearing underneath. A quality peacoat will last a long time, so they're worth investing in.
The following are the best peacoats for men:
Boglioli Classic Peacoat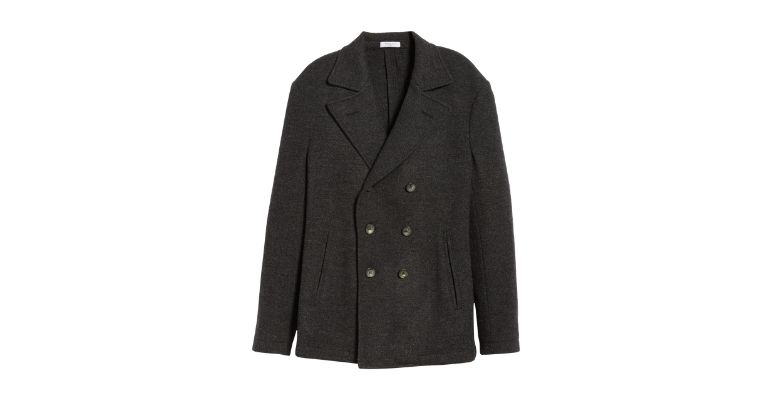 Ted Baker London Westun Double-Breasted Peacoat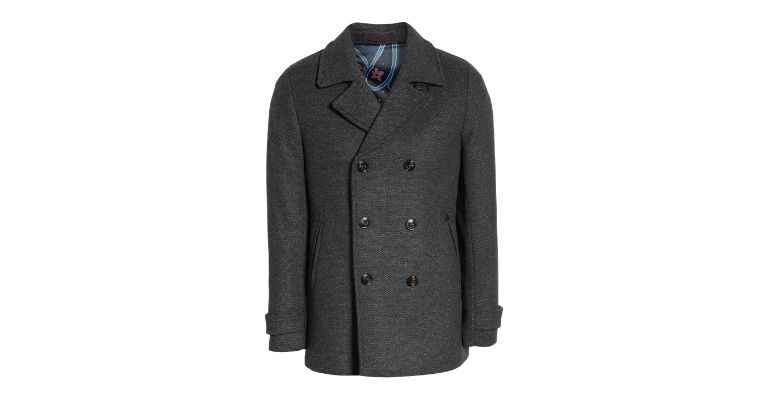 12. Trench coat
The trench coat has been a style favorite among men and women for over a century. Double-breasted trench coats are the traditional style and most popular. However, you'll find single-breasted trench coats as well.
Originally, trench coats were made of gabardine fabric which is tightly woven cotton. Now, you'll find trench coats made from cotton, wool polyester, or a blend.
Similar to an overcoat, the length of a trench coat falls below the knees. You'll find short, full-length, and mid-length trench coats.
The trench coat is one of the best jackets for men because not much has changed with time and it'll continue to remain similar to how it is today. A great trench coat will look good now and many years from now.
The following are the best trench coats for men:
Hart Schaffner Marx Barrington Classic Fit Cotton Blend Trench Coat
Sandro Magnetic Trench Coat
13. Hooded jacket
Warm hooded jackets are one of the best jackets for men because they're functional. Whether it's a down, synthetic, or fleece hooded jacket, the point is to keep you warm.
Jackets in this category may overlap with rain jackets and others may be geared towards outdoor activities. Regardless of the type of usage, the hooded jacket is a must-have.
The following are the best hooded jackets for men:
Nike ThermaSphere Max Hooded Running Jacket
Patagonia Packable Windproof & Water Resistant Goose Down Sweater Hooded Jacket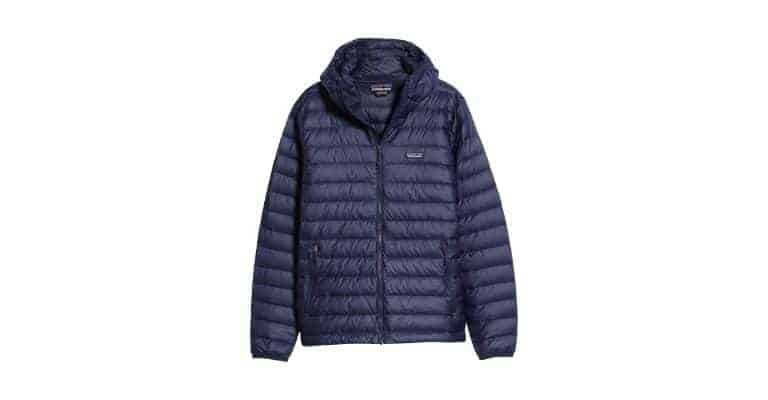 14. Shearling jacket
The shearling jacket is a practical cold-weather jacket that'll keep you warm and looking good. If you prefer not to wear a sheep's skin and wool, faux shearling looks great too. Bonus, it can also save you quite a bit of money.
Shearling jackets look best when they're worn casually. This type of jacket is considered a statement piece which means keeping the rest of the outfit simple is key.
For example, you can wear jeans and a t-shirt of the same color. Then add the shearling jacket on top and it'll stand out nicely.
The following are the best shearling jackets for men:
Schott NYC Vintage Buffalo Leather Trucker Jacket with Genuine Sheepskin Collar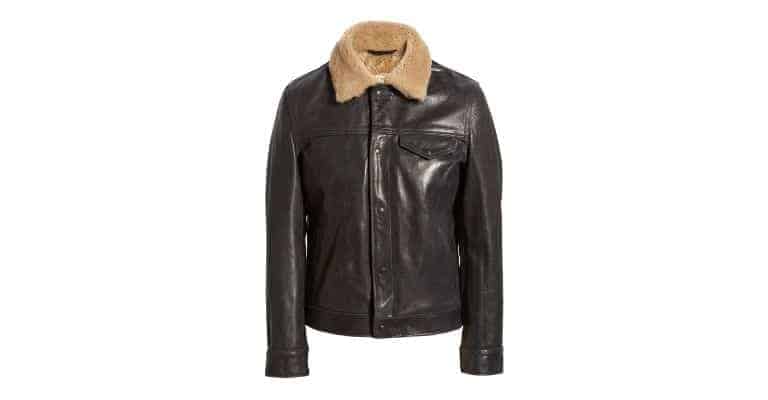 Reiss Miles Sawdust Suede Jacket With Shearling Collar
Conclusion
Denim, leather, and suede, are a few of the many types of jackets we covered in this article. You'll always need a jacket regardless of where you live. Use this list to help you find the perfect jacket for you.
More resources:
Featured photo by Thirachet Lapjaturapit/Next Level Gents.
About David Em
Founder
David Em is the founder of Next Level Gents, the ultimate destination for tips and advice about style, grooming, fitness, and success.