Find out what the best puffer jackets are for men to stay warm and comfortable during the winter. Don't go another winter without it.
A puffer jacket is a men's essential clothing item for winter and cold weather. They're designed to trap heat and provide insulation, and they do an excellent job at it.
Related: 15 best men's winter jackets and coats
When wearing a puffer jacket, it must be fitted and allow you to move around without feeling restricted.
However, make sure it's not too loose because cold air can get in, making it less effective.
Related: 21 best sweatpants for men
There are many types of style depending on how much warmth and how long you need it to be.
From designer brands to affordable yet effective options, the following are the best puffer jackets for men.
1. Outdoor Research Helium Down Hoodie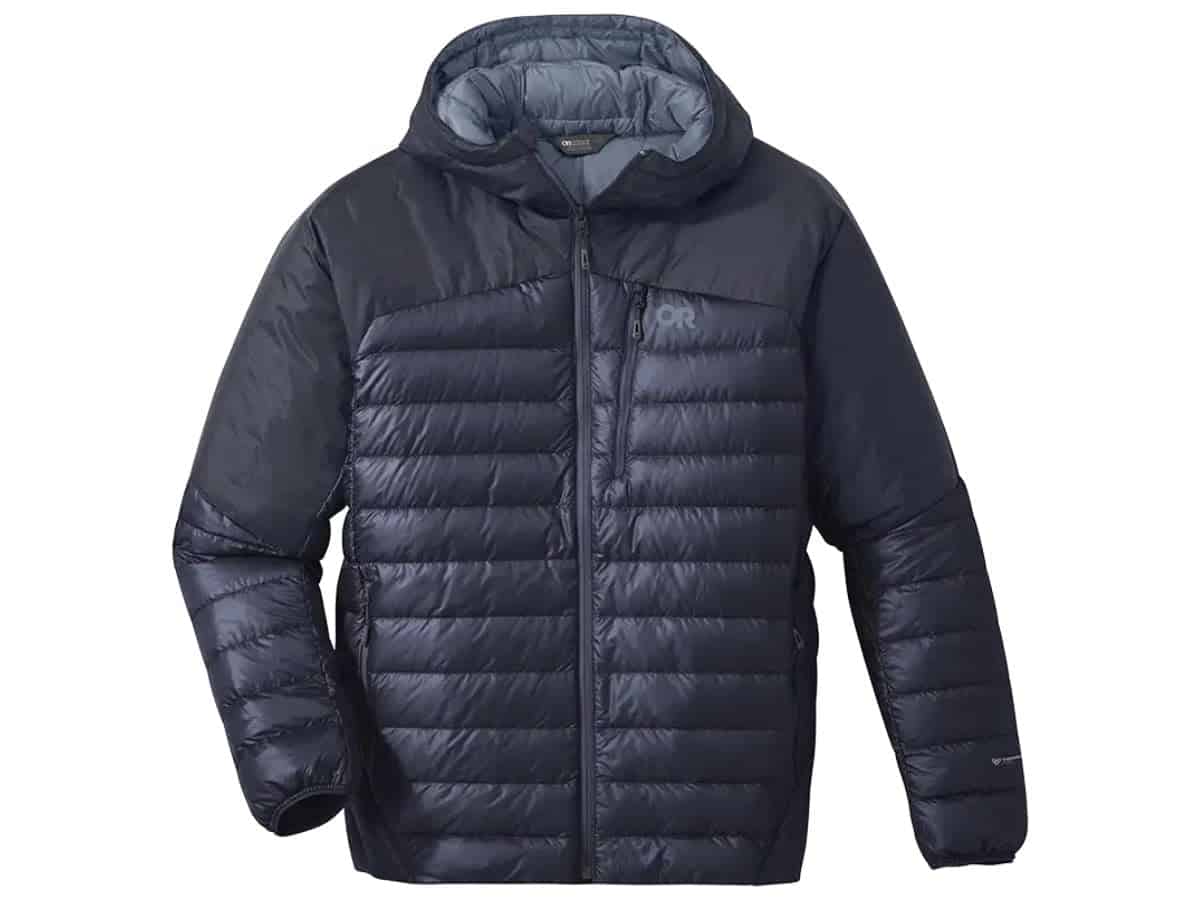 The best overall puffer jacket is the Helium Down Hoodie from Outdoor Research. It's the perfect blend of warmth, durability, and style.
The Helium Down Hoodie is also lightweight, which is a crucial aspect of a solid puffer jacket. It won't weigh you down. So, you can stay warm with its 800+ fill power, responsibly sourced goose down insulation, and barely notice it's there.
Another excellent feature is the waterproof parts. The hood, shoulders, and upper sleeve are nylon 30D ripstop waterproof fabric.
Outdoor Research ensures that you can continue your outdoor adventure or neighborhood stroll.
Buy the Helium Down Hoodie from Outdoor Research for $279.
2. Patagonia Nano Puff Insulated Jacket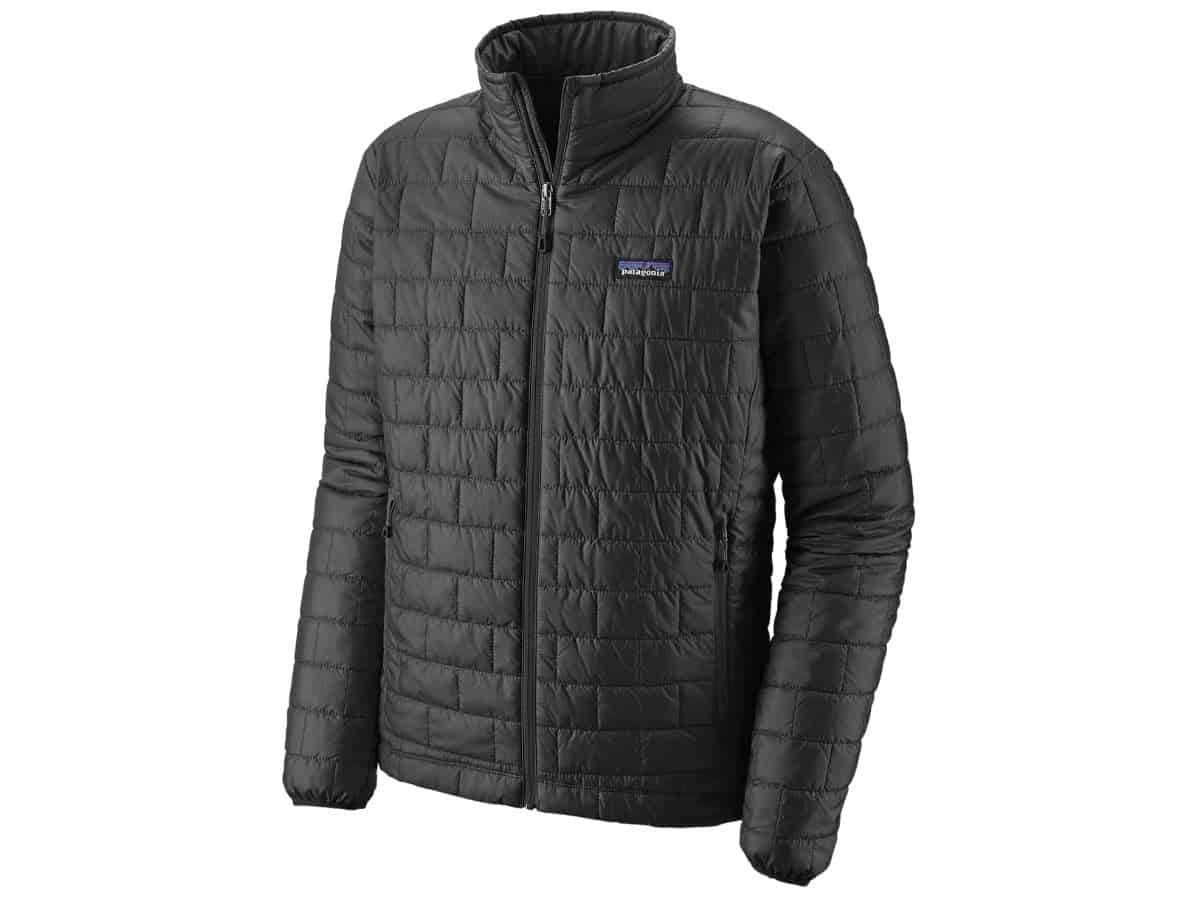 Patagonia is one of the most popular brands for high-quality outerwear. The Nano Puff Insulated Jacket is one of their top-selling items.
It's ideal for days where it's not freezing, as it's ultra-lightweight, windproof, and water-resistant. It'll become your everyday favorite throughout fall and winter.
The jacket is 100% recycled polyester with a DWR finish. Patagonia uses water-repellent 60g Primaloft Gold Eco insulation.
Plus, the Nano Puff Insulated Jacket can compress down into its zippered internal pocket. If you want to travel with it, the highly compressible aspect makes it easy.
Buy the Patagonia Nano Puff Insulated Jacket from Backcountry for $199.
3. Amazon Essentials Lightweight Water-Resistant Packable Puffer Jacket
When it comes to price, it's hard to beat Amazon Essentials. Not only does the Packable Puffer Jacket cost less than the majority of brands, but it also has a sleek minimal design and works well for everyday wear.
At $39, don't expect goose down insulation. Instead, Amazon Essentials made it with a polyester filling. The shell and lining are nylon.
For harsh winters, it's not the best choice. However, it's excellent for cool temperatures. Also, it's water-resistant and can handle a little bit of rain.
Overall, it's the best low-cost and versatile puffer jacket for men.
Buy the Amazon Essentials Lightweight Water-Resistant Packable Puffer Jacket from Amazon for $39.
4. The North Face Stretch Down Jacket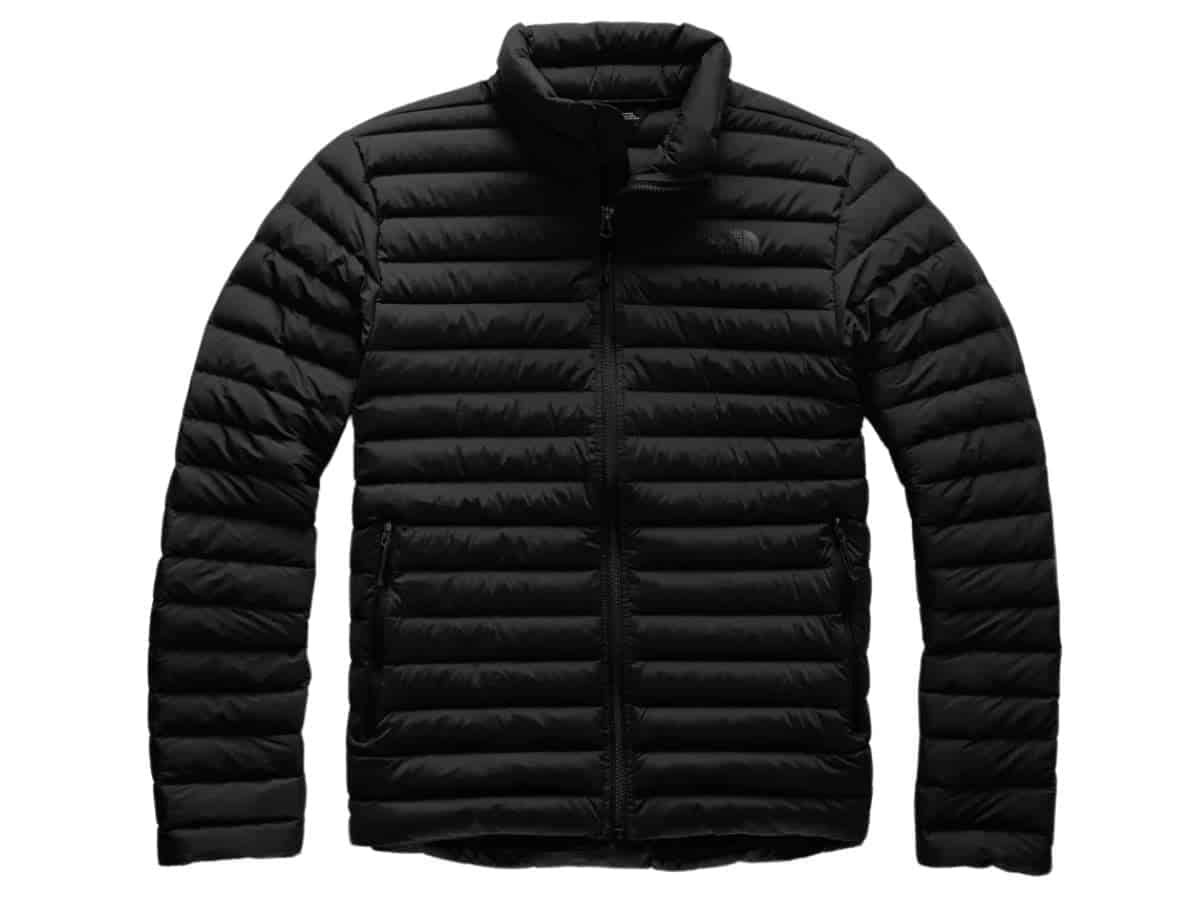 If you're looking for a midweight puffer jacket, The North Face Stretch Down Jacket is an excellent choice. It has 700-fill down, which is sufficient for keeping you warm in cold weather.
For materials, it's a blend of nylon and elastane. Plus, it has a durable water-repellent finish to allow you to endure the rain.
The jacket is also windproof. However, it's not hooded, which means you'll need to wear a beanie to keep your head warm if it's cold and windy.
It has a slim fit and offers unrestricted movement. You can also wear it with jeans, chinos, or sweatpants. It's versatile and looks great with whatever you feel comfortable wearing.
5. Canada Goose Lodge Jacket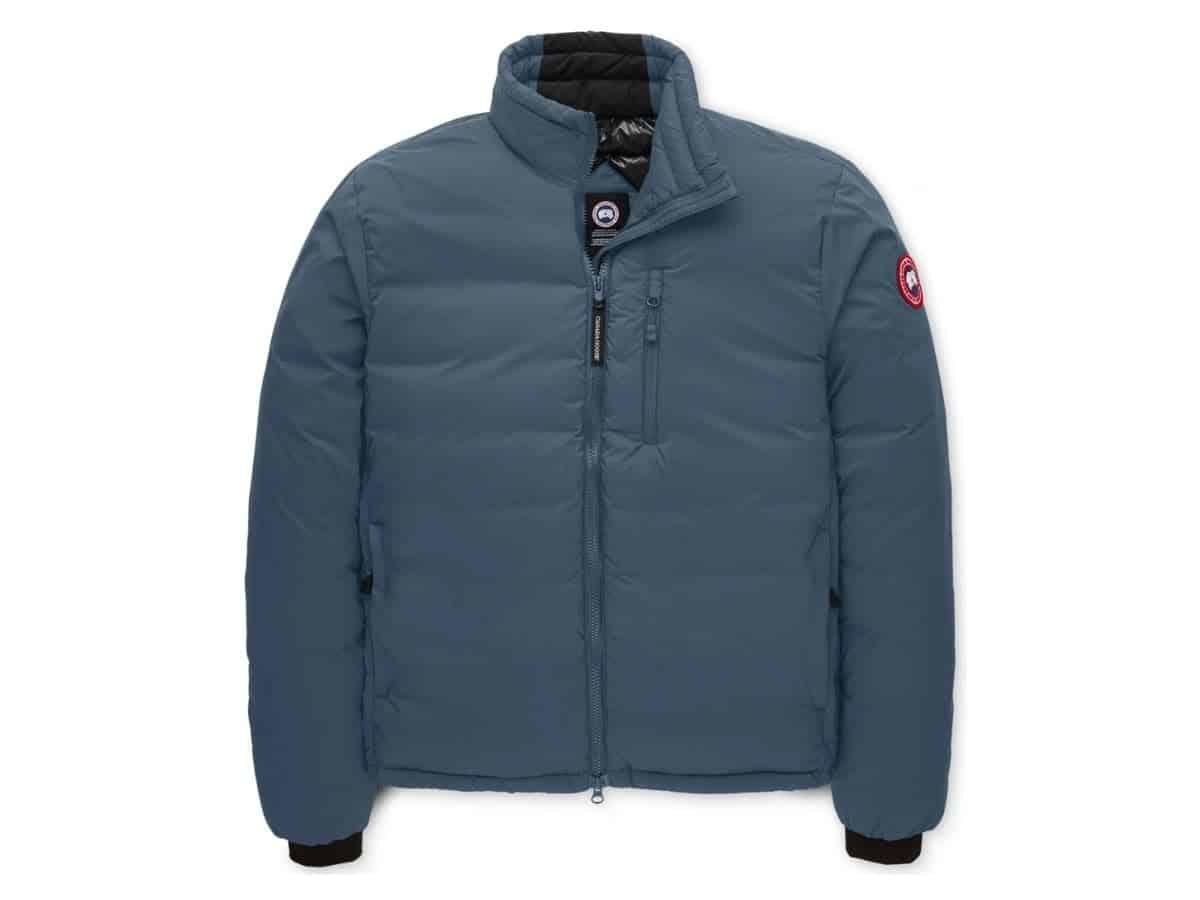 Canada Goose is an excellent premium brand for winter outerwear. The Lodge Jacket is one of the best puffer jackets due to its minimalistic design and top-notch insulation.
There are a few things aside from warmth and comfort that make the Lodge Jacket a must-have.
First, each color has a matte finish. It ensures that you don't stand out like a sore thumb regardless of the color you choose.
Second, it's a puffer jacket that has a sleek look. While other jackets make it obvious that it's a puffer, the puffs in the Lodge Jacket are contained and give it a normal jacket look.
The jacket is nylon with a 750-fill White Duck Down. It'll keep you warm in temperatures down to 32-degrees Fahrenheit. Any colder, you'll want to wear a parka.
Buy the Lodge Jacket from Canada Goose for $550.
6. Moncler Courcillon Water Resistant Down Puffer Jacket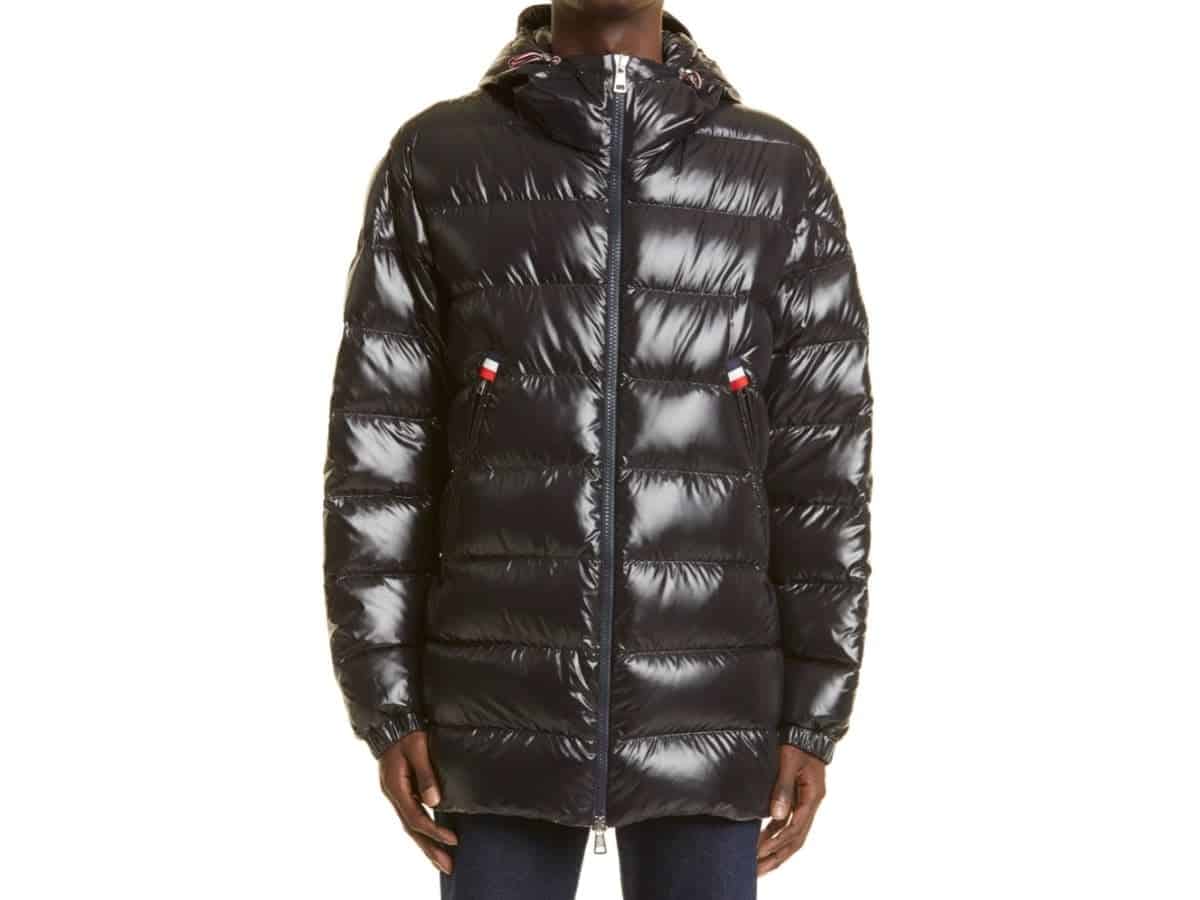 Almost every designer offers a puffer jacket. However, the iconic one is the Moncler Courcillon Down Puffer Jacket.
It's a bit longer as it goes down to cover your bottom. The length is excellent if you need extra coverage to stay warm.
Combined with the water-resistant lacquered nylon and premium down fill insulation, it's a must-have puffer jacket.
With the Moncler puffer jacket, you'll turn heads as you walk down the street. The signature glossy look and extended length are instantly recognizable.
Overall, it's an excellent choice if you're looking for a luxurious designer puffer jacket.
Buy the Moncler Courcillon Water Resistant Down Puffer Jacket from Nordstrom for $1,680.
7. KÜHL Spyfire Hoody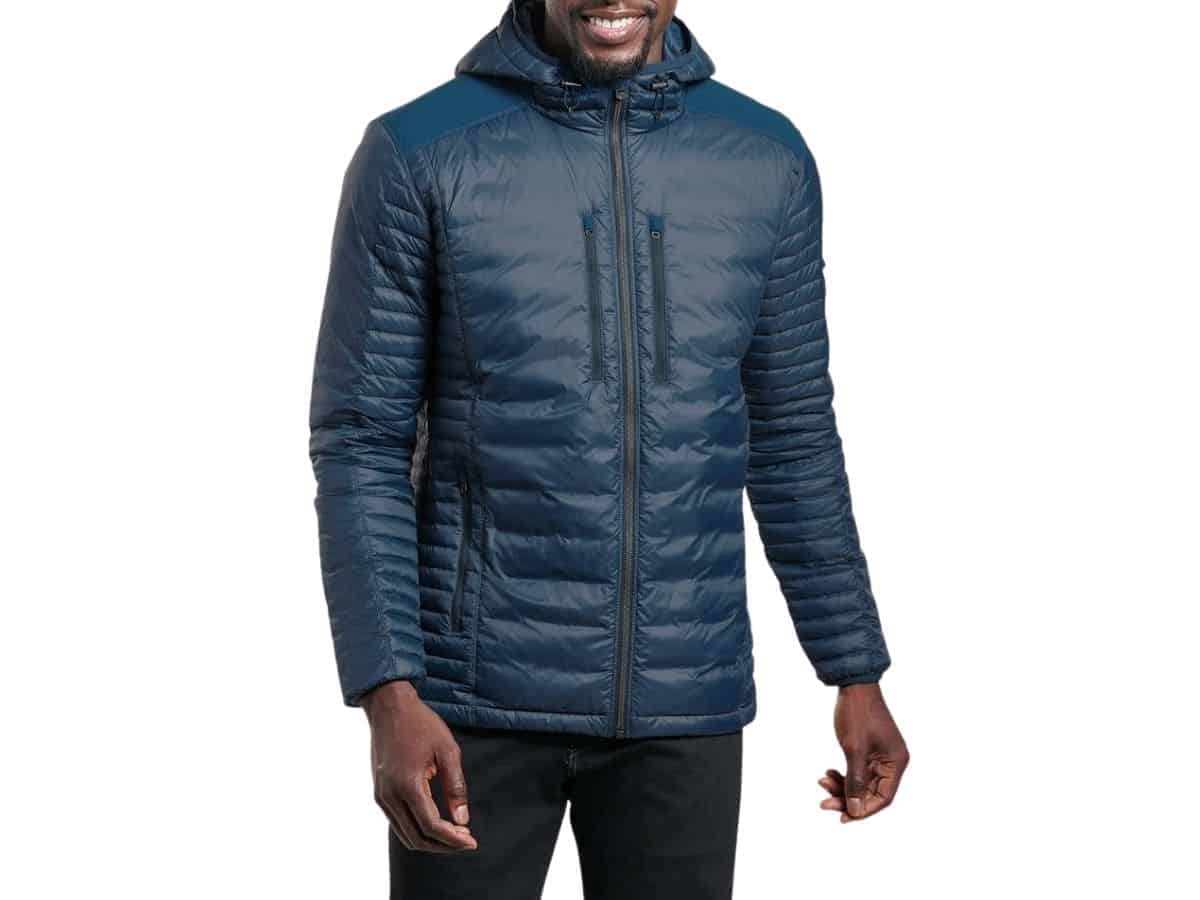 KÜHL created the Spyfire Hoody to look slightly different from your typical down puffer jacket.
The puffs are strategically placed, as there are large baffles at the front and back for core warmth and smaller baffles at the side and sleeves for less bulk.
It's lightweight and has a tear-resistant and water-resistant fabric. For insulation, it has an 800-fill goose down. You can wear it for many years and be able to endure heavy use.
Another great feature is that five pockets are easily accessible. There are two on the side, two in the front near your chest, and one on the left arm. All of your small belongings are within reach.
Buy the Spyfire Hoody from KÜHL for $279.
8. Marmot Highlander Down Hoody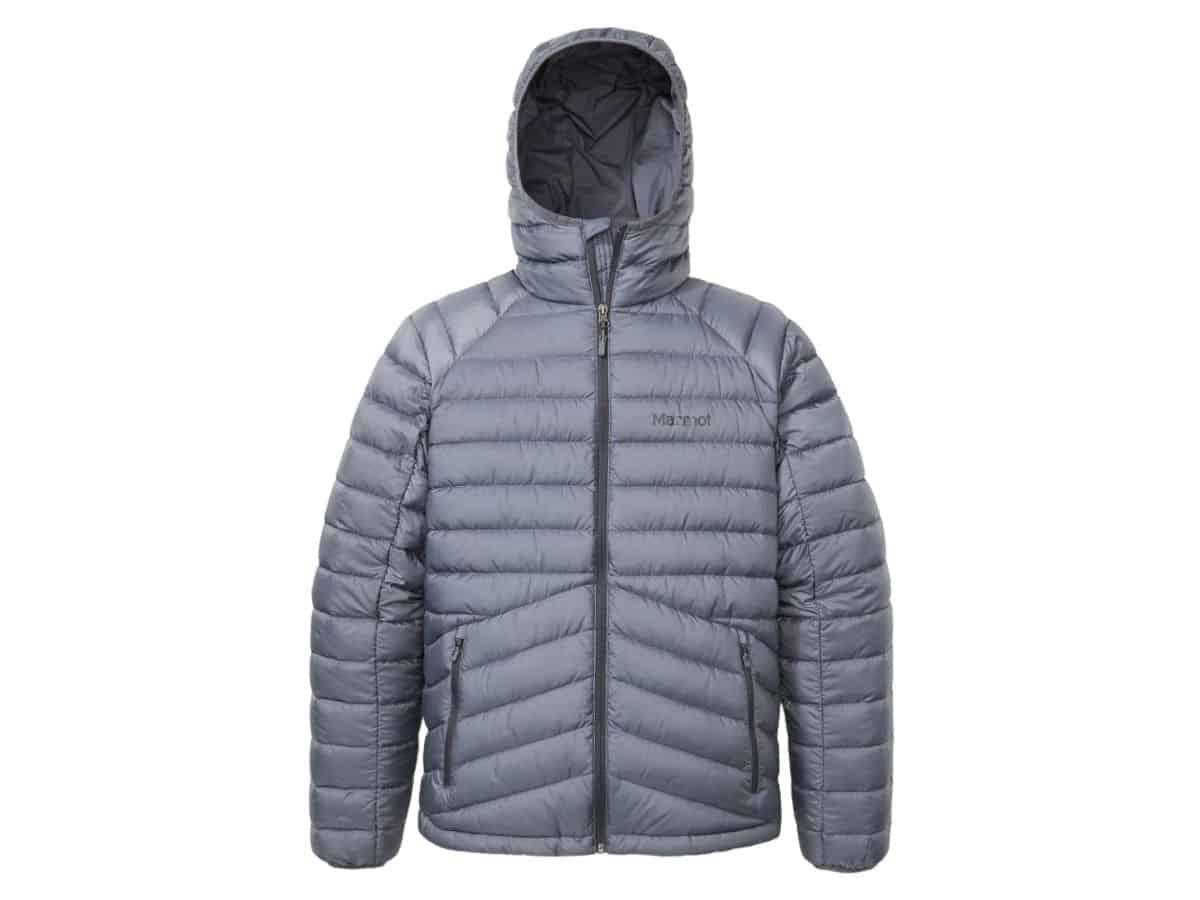 Marmot's Highlander Down Hoody is perfect for chilly and rainy days. Whether you're spending the day outdoors or need a puffer jacket for your commute to work, the Highlander Down Hoody is a versatile choice.
The exterior is a Pertex Quantum fabric, a recycled polyester that does an excellent job of protecting you from the wind and rain. To keep you warm, it has 700 fill-power-down insulation.
While it's not for extremely cold temperatures, the Highlander Down Hoody is worth considering as an everyday jacket during colder seasons.
Plus, Marmot offers a Lifetime Warranty. While you won't likely need it because it's so durable, the warranty is there if you do.
Buy the Highlander Down Hoody from Marmot for $240.
9. Columbia Voodoo Falls 590 TurboDown Hooded Puffer Jacket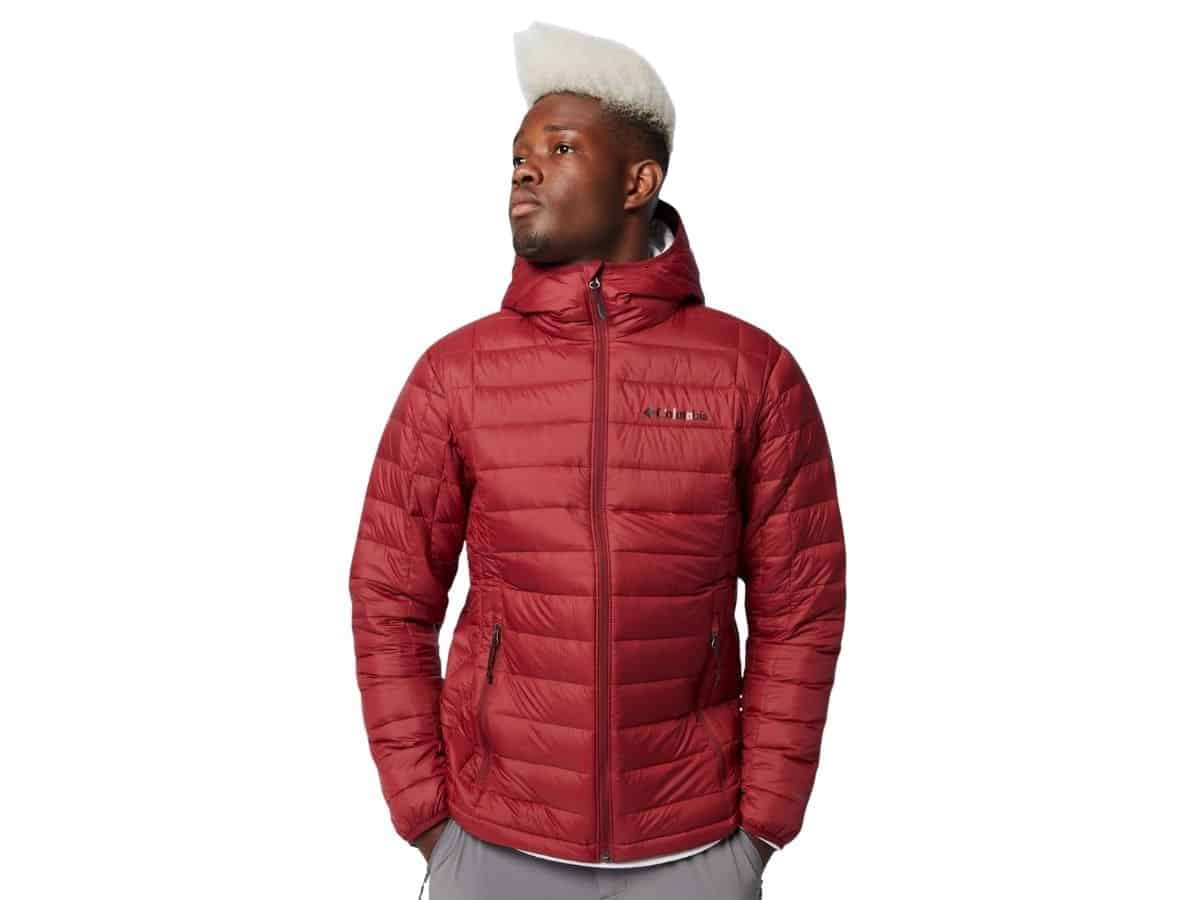 Columbia's hooded puffer jacket is an excellent choice for a low to mid-tier option. Being less than $200, it's on the lower end when it comes to price.
While it's cheaper than many other options, Columbia doesn't sacrifice quality. The Voodoo Falls 590 TurboDown Hooded Puffer is a durable jacket.
It has 550-fill-power down insulation and a thermal reflective interior to retain heat. The water-resistant shell also allows you to stay dry when it's raining.
With less insulation than other jackets, it's ideal for fall or temperatures that aren't too close to freezing.
It also looks stylish and has a slim fit, which ensures you don't look like you're wearing baggy clothes.
Buy the Voodoo Falls 590 TurboDown Hooded Puffer Jacket from Columbia for $165.
10. Black Diamond First Light Stretch Hooded Jacket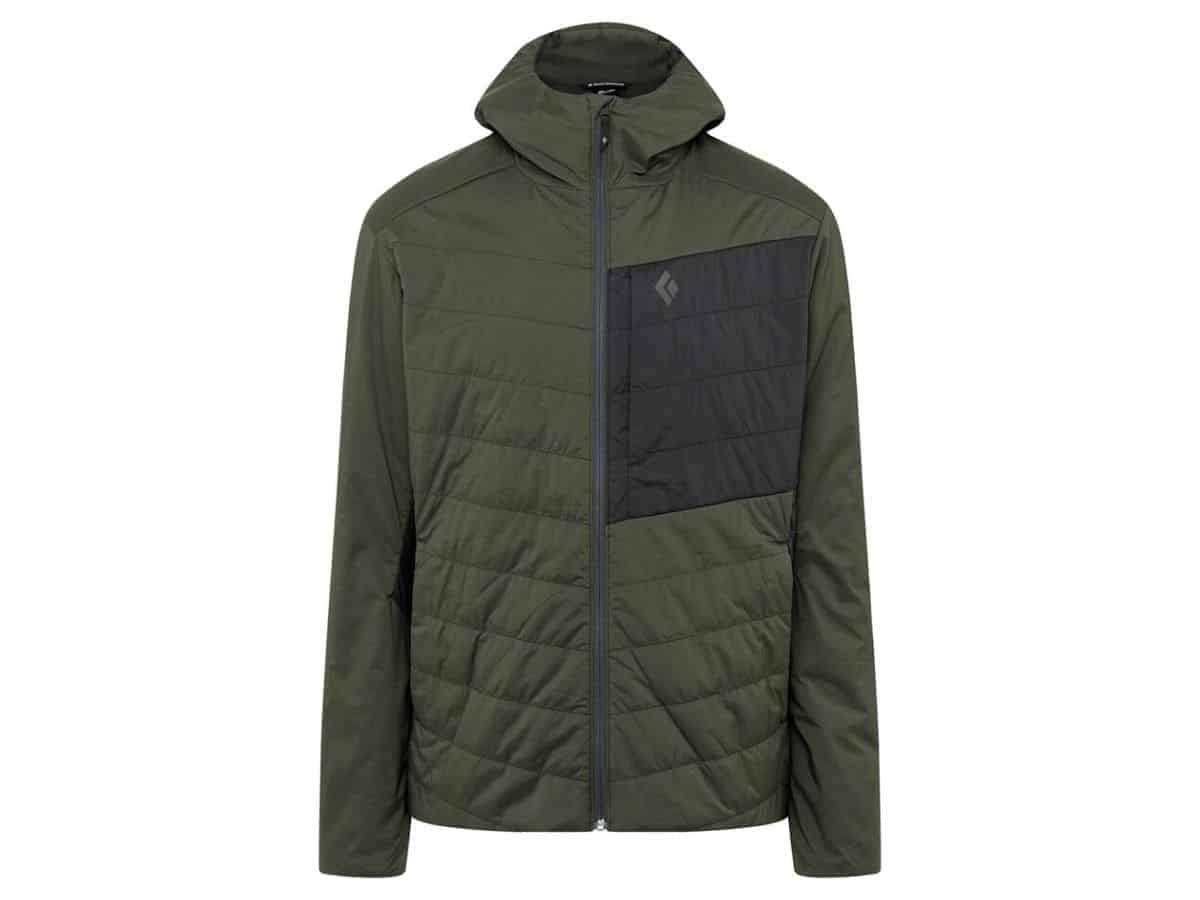 Black Diamond's First Light Stretch Hooded Jacket offers breathability and insulation. You won't feel like you're burning up in it.
The exterior is Schoeller softshell fabric, which gives it a stretchy feel and makes it water-resistant. Inside, it has 60g PrimaLoft Silver Active lightweight insulation.
If you need a layer to keep you warm while you're doing outdoor activities, the First Light Stretch Hooded Jacket is excellent.
It's not for extreme temperatures. Instead, it allows you to work up a sweat and stay warm in cold temperatures without overheating.
Buy the Black Diamond First Light Stretch Hooded Jacket from Backcountry for $258.95.
Conclusion
Puffer jackets are a menswear staple not for looks but for functionality. When the temperatures drop, stay warm with a puffer jacket.
Depending on the weather, you can choose and lightweight or heavy-duty one. With a puffer jacket, you'll stay warm, protected from the wind, and rain.
Featured image courtesy of Backcountry, Patagonia, and Outdoor Research.
About David Em
Founder
David Em is the founder of Next Level Gents, the ultimate destination for tips and advice about style, grooming, fitness, and success.