A quilted jacket is one of the best jackets to have during the colder months. Here's your guide to wearing a quilted jacket.
This post contains links to products from one or more of our advertisers. We may receive compensation when you click on links to those products. For more information, read Affiliate Disclosure.
Contents:
What is a quilted jacket?
It's a type of jacket with quilting that creates a diamond shape and a three-dimensional look. The diamond-shaped pockets provide insulation and warmth.
Why should I invest in one?
This jacket is an essential piece to have in your wardrobe. It's extremely versatile and something you can wear anytime, from the spring to winter.
The versatility of this jacket means that you will be able to wear it often.
Therefore, investing in a high-quality quilted jacket is important. High-quality plus many wears mean it'll be a long-time favorite. You'll get your money's worth!
Although an overcoat or trench coat is preferred by many, the quilted jacket is a great option for those looking for something shorter and lighter.
Casual wear
It's great for daily wear. You can wear it casually to meet a friend for coffee or to take a walk outside. Casual outfit with a quilted jacket: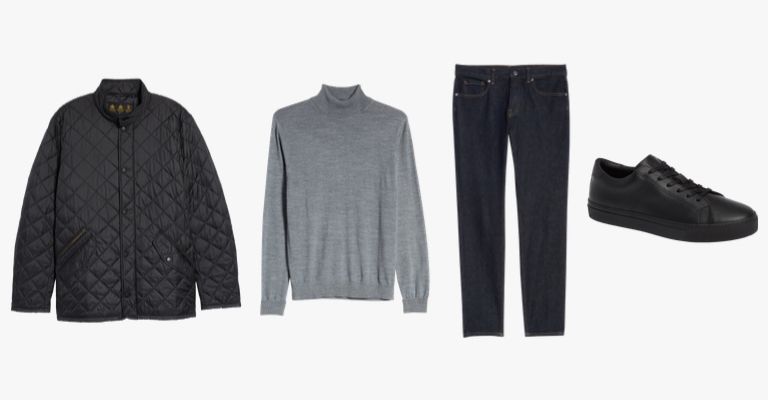 Shop the look:
Dressed up
With versatility being one of the best features of this jacket. You can dress it up!
Instead of a sport coat or suit jacket, opt for a quilted jacket. This is a great way to wear it to the office or a business meeting.
This jacket is also very good for business casual outfits. Wearing it over a button-up and dress pants is one great way to style it. Here's an example: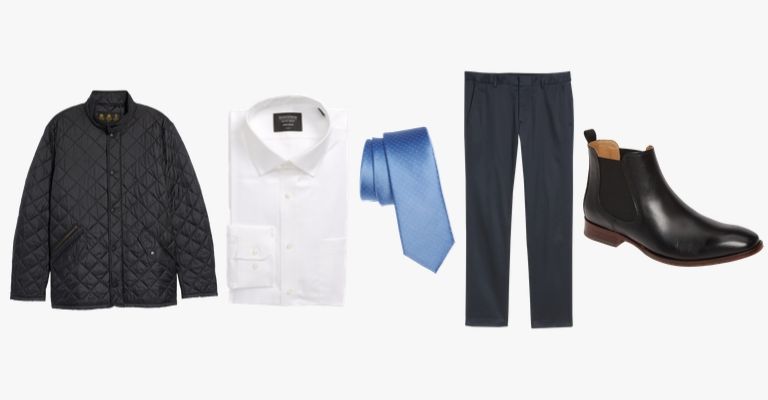 Shop the look:
Conclusion
The quilted jacket is the perfect top layer for fall and winter outfits. It also adds texture to your outfit and that makes your outfit look more interesting.
The jacket looks great and keeps you warm in the colder months.
Additional style resources
Want to learn more about styling different outfits, or the clothes you need to have? The following are a few more resources:
Featured photo by David Em/Next Level Gents.