The quilted jacket is an outerwear staple. It has quilted pockets providing insulation and a stylish look. Learn what to wear with it.
Fall and winter call for functional and stylish outerwear. A tried and true style is the quilted jacket.
It's excellent for chilly weather because it has down or synthetic fibers. The quilted pockets trap heat and act as insulation.
Also, the jacket is lightweight, shorter, and less bulky than other outerwear items.
It's dependable and good-looking.
The following covers the various ways you can style the quilted jacket.
Casual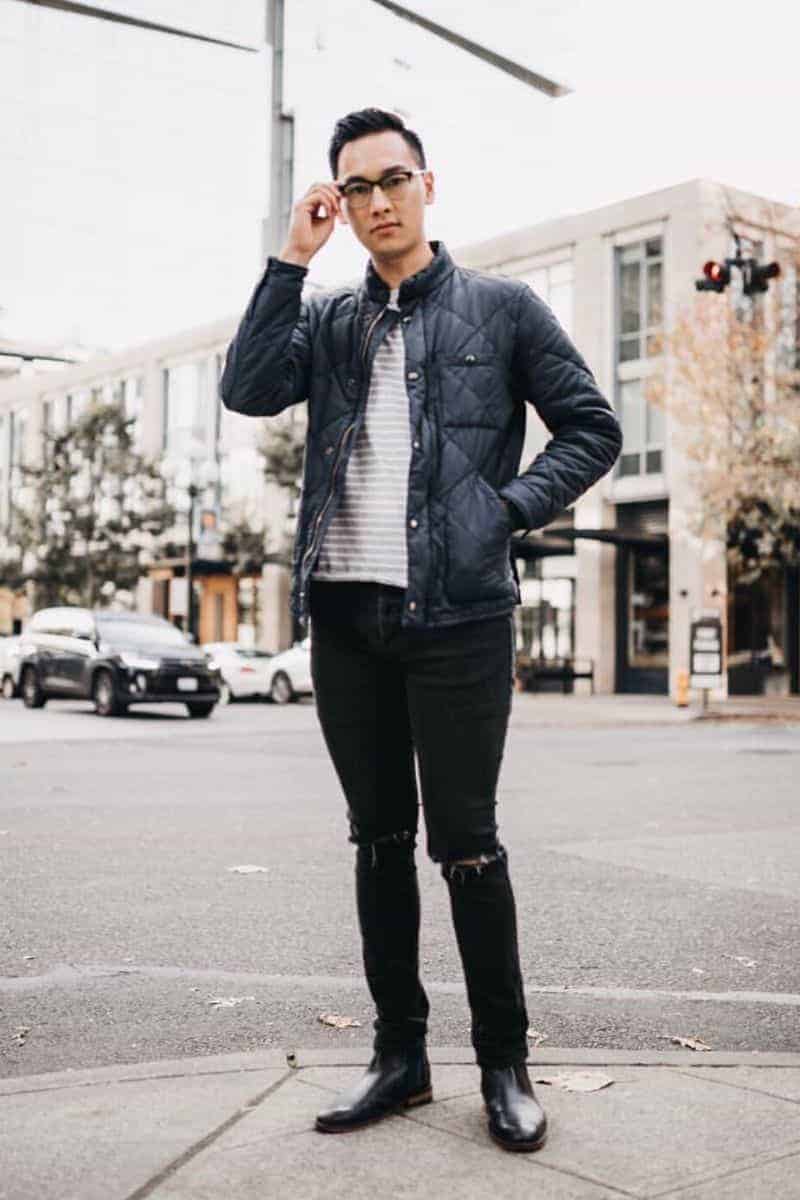 You can dress down a quilted jacket to wear as an everyday outerwear item.
An excellent casual outfit is to wear a one with a t-shirt, jeans, and Chelsea boots or sneakers.
It's a look that thrives in moderate temperatures without rain.
Smart casual
Whether you're meeting a friend for coffee or taking a walk outside, the quilted jacket is an excellent option to top off your outfit.
What makes the quilted jacket appealing is the ability to layer it. Underneath, you can wear a short-sleeve or long-sleeve shirt with different levels of thickness.
The following is an example of a casual outfit. It includes a sleek pair of jeans, a turtleneck sweater, and black sneakers.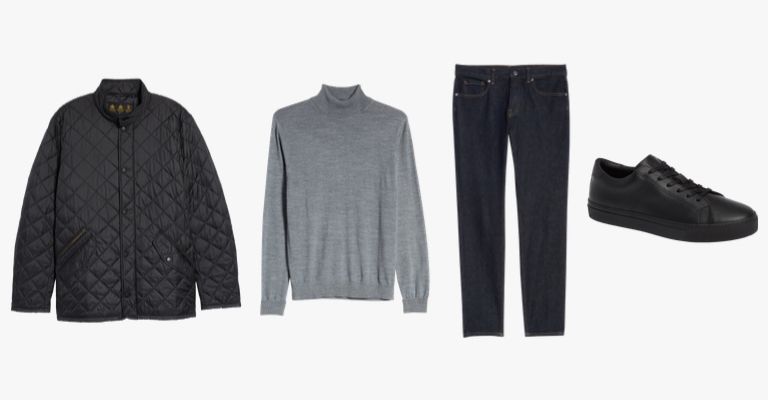 The items in the outfit are as follows:
Dressed up
Versatility is one of the best features of the quilted jacket. It's a great alternative to the traditional sport coat, which allows you to wear it to the office or a business meeting.
To dress it up, wear dress pants, a button-up shirt, and a tie, which is optional. The following is an example of how to make it look more formal.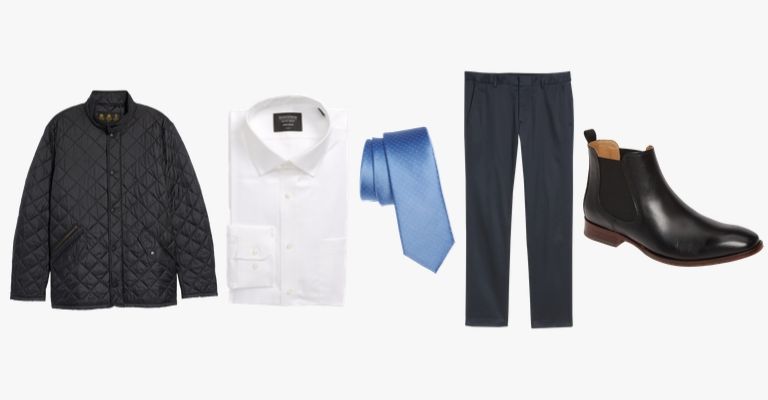 The items in the outfit are as follows:
Conclusion
Quilted jackets are available in various styles, such as bomber, work, and hooded.
Regardless of the one you have, it's a stylish and timeless jacket.
You can dress it up with chinos or trousers and a button-up. But, it's also excellent as a casual jacket with jeans and a t-shirt.
Don't forget accessories. Beanies and scarves are perfect ways to finish your outfit.
Featured photo by David Em/Next Level Gents.
About David Em
Founder
David Em is the founder of Next Level Gents, the ultimate destination for tips and advice about style, grooming, fitness, and success.