Whether you're road-running or trail-running, hydration packs or vests are essential for staying hydrated and keeping your small belongings together.
We receive a commission on purchases made through links on this page. For more information, read Affiliate Disclosure.
How to choose a hydration pack
Hydration packs are designed to make it easy to stay hydrated. Many of them have drink tubes that allow you to drink water without stopping or slowing down.
The type of hydration pack you choose will depend on your personal preference and the activity. In this case, it's running.
Related: Best running shoes for men
If you've already begun shopping for a hydration pack, you may have already noticed that there are hydration vests and backpacks. At times, it can be difficult to differentiate the two.
The following are the steps to choosing the perfect hydration pack:
1. Vest or backpack? The first step is to decide between a vest or backpack. Vests are slim, and fit snug to your body. They also have pockets to store your essentials, snacks, and most have hydration reservoirs. On the flip side, backpacks have more storage, and most have a hip belt. Backpacks are better for longer runs, while vests are great for shorter distances.
2. Water capacity. Next, figure out how much water you want to carry. Water is heavy, and the weight adds up, so only carry how much you need. It's also important to think about whether or not you'd be able to refill your pack during your run.
3. How many items will you carry? The size of your bag also dictates how many items you'll be able to carry. Small packs have room for essentials, such as your keys, phone, credit cards, and an energy bar. Larger packs have enough storage to pack a change of clothes and an emergency kit.
4. The right fit. Being comfortable during your run is a priority. When you're choosing a hydration pack, make sure the torso length, waist size, and weight are right for you. There are also gender-specific packs, which can help you find the right fit.
8 best hydration packs for running
Salomon Advanced Skin 12 Set
The Salomon Advanced Skin 12 Set has built-in hydration, two integrated 500ml soft flasks, a snug, streamlined, and comfortable fit. It has a total capacity of 12 liters and is perfect for road-running or trail-running. The larger space is perfect for longer runs.
Ultimate Direction Ultra Vest 5.0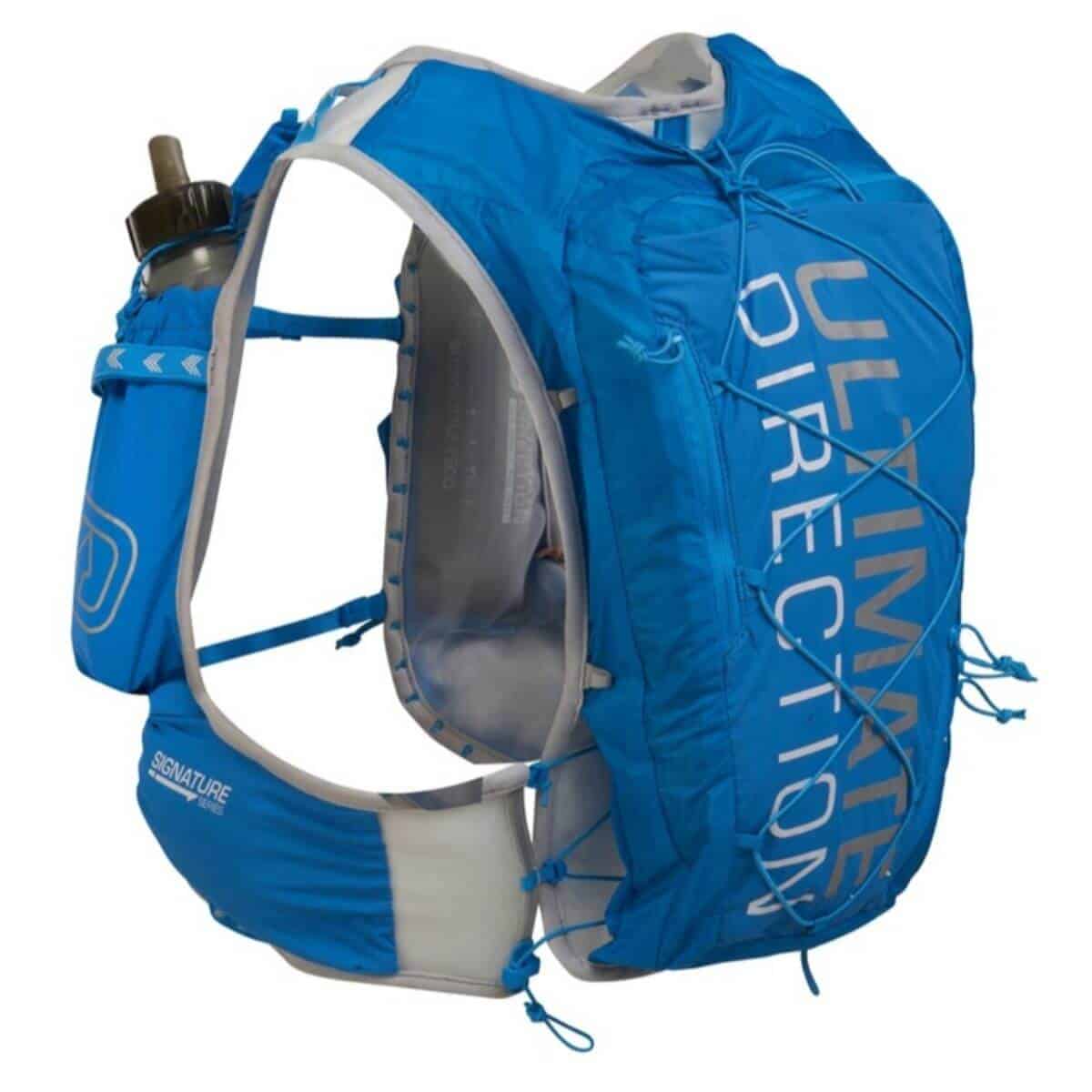 The Ultra Vest 5.0 is a lightweight hydration vest, which includes two 500ml soft flasks that sit in the front holsters. It has a maximum capacity of 10.8 liters and has a 4-way stretch, which makes it comfortable for running. The vest fits snug while being breathable.
Nathan VaporAiress 7L 2.0 (Womens)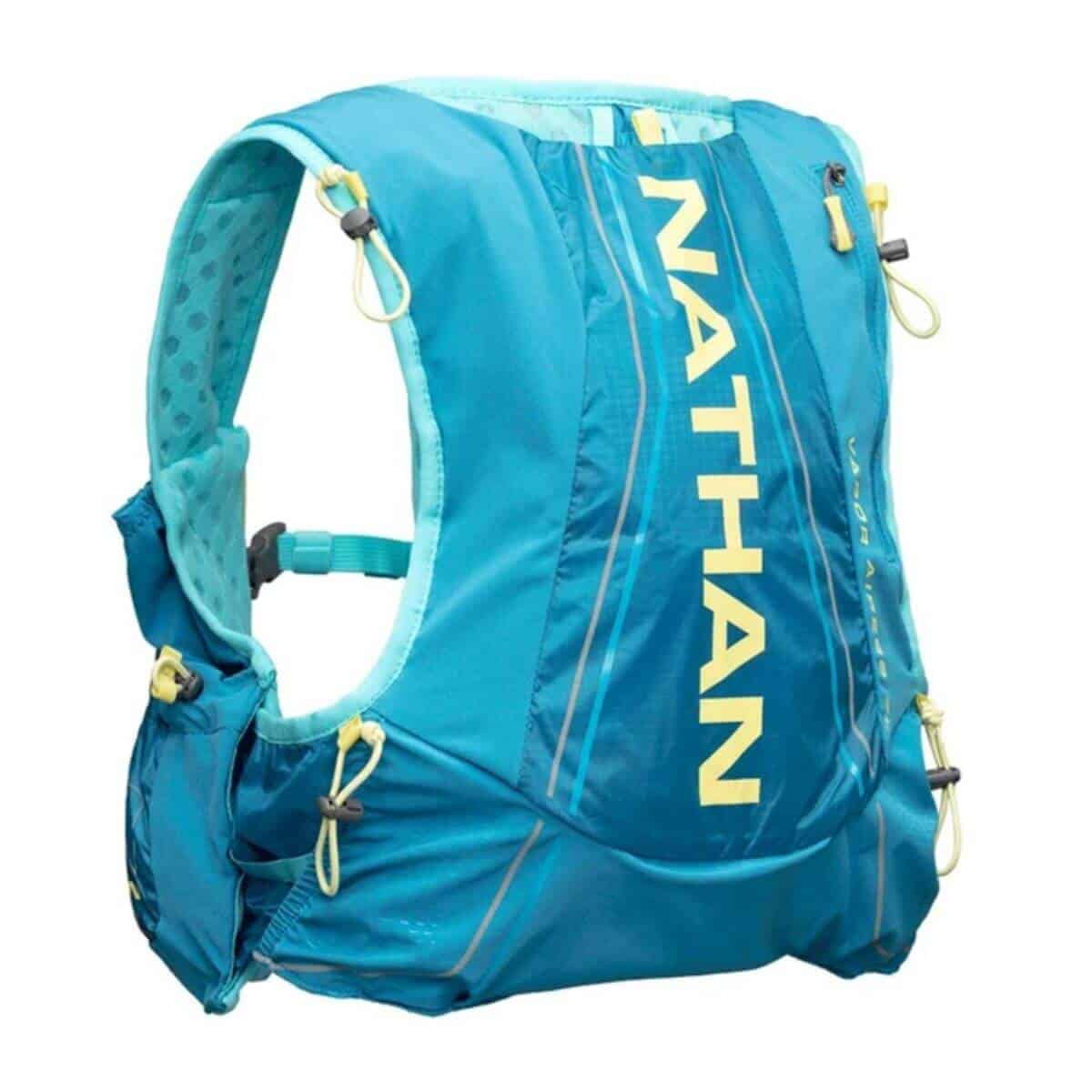 Nathan Sports has created one of the most popular hydration packs. For women, they've made the Nathan VaporAiress 2.0 7L, which is tailored to your body. It has two adjustment points the adjust your waist and bust. Its maximum capacity is 7 liters and comfortable due to the breathable material.
Nathan VaporAir 7L 2.0 (Mens)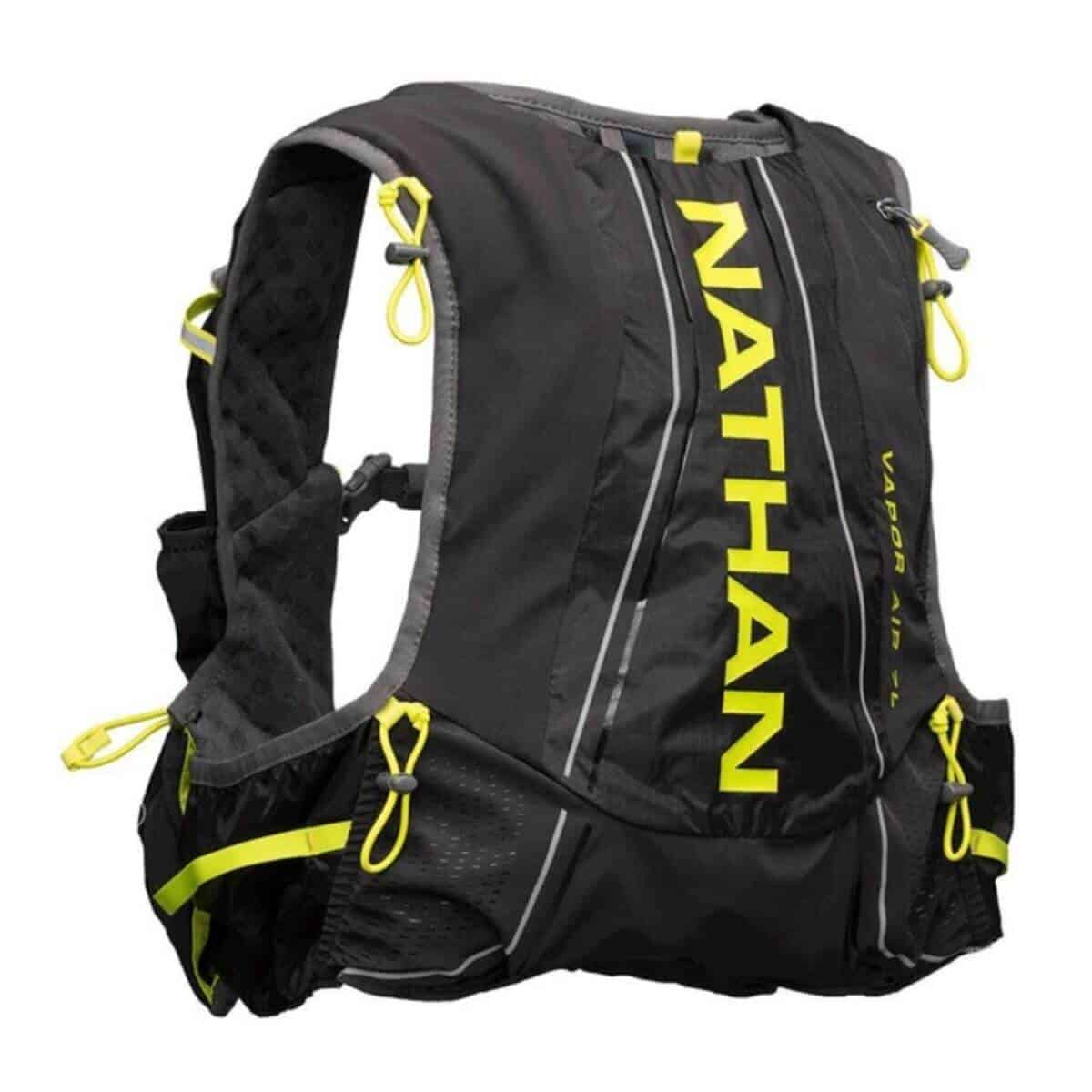 For men, Nathan Sports created the Nathan VaporAir. It's a 7-liter hydration pack that includes a hydration reservoir that's capable of holding 2 liters of water. It's breathable and has front shoulder pockets that are secured by a zipper.
Osprey Duro 6
The Osprey Duro 6 is perfect for long runs because it includes a 1.5-liter hydration reservoir. It has 7 exterior pockets and dual extra-large stretch-mesh pockets. Whether you need to carry food, supplements, essentials, or a change of clothes, this bag can get the job done.
UltrAspire Momentum Race Vest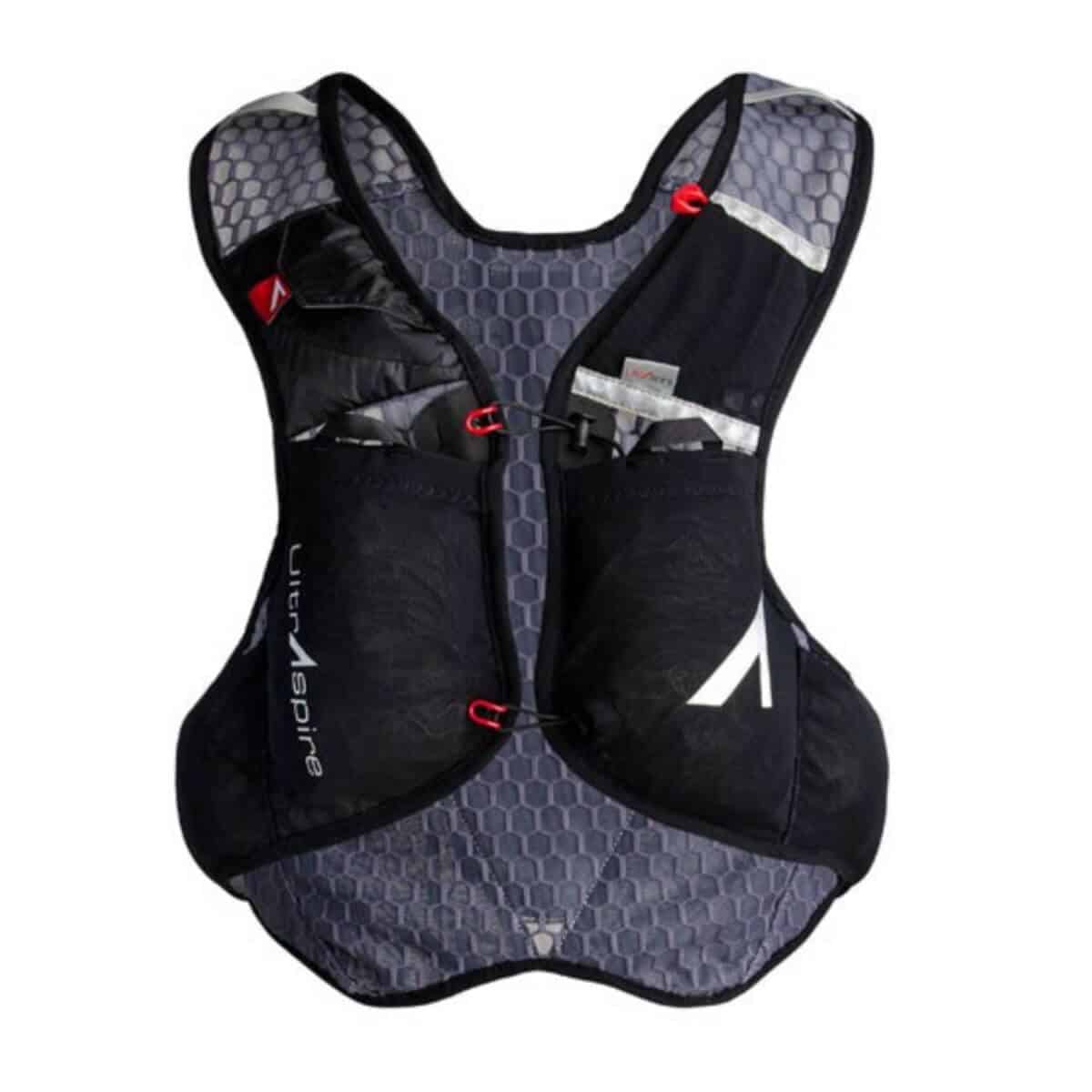 The UltrAspire Momentum Race Vest is a slim and minimalist running hydration vest. It's a great choice for daily runs, and any time you want to carry a few essentials, such as your phone, wallet, keys, and water bottles.
Arc'teryx Norvan 14 Hydration Vest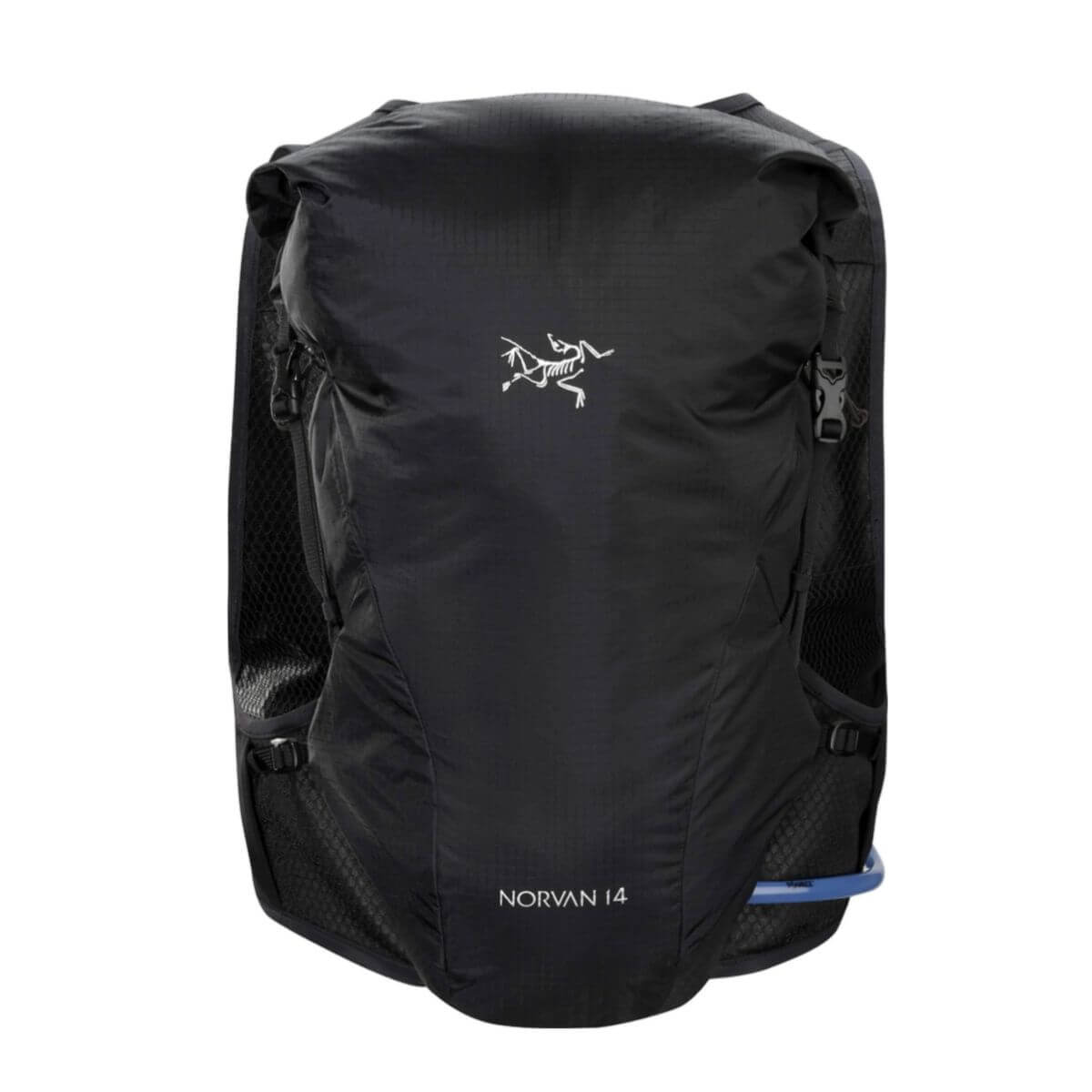 The Arc'teryx Norvan 14 Hydration Vest is a lightweight hydration pack that has a capacity of 14 liters. It includes a 2-liter water bladder and can endure unpredictable weather. It's a high-performance pack that's designed for trail running.
Black Diamond Distance 8 Backpack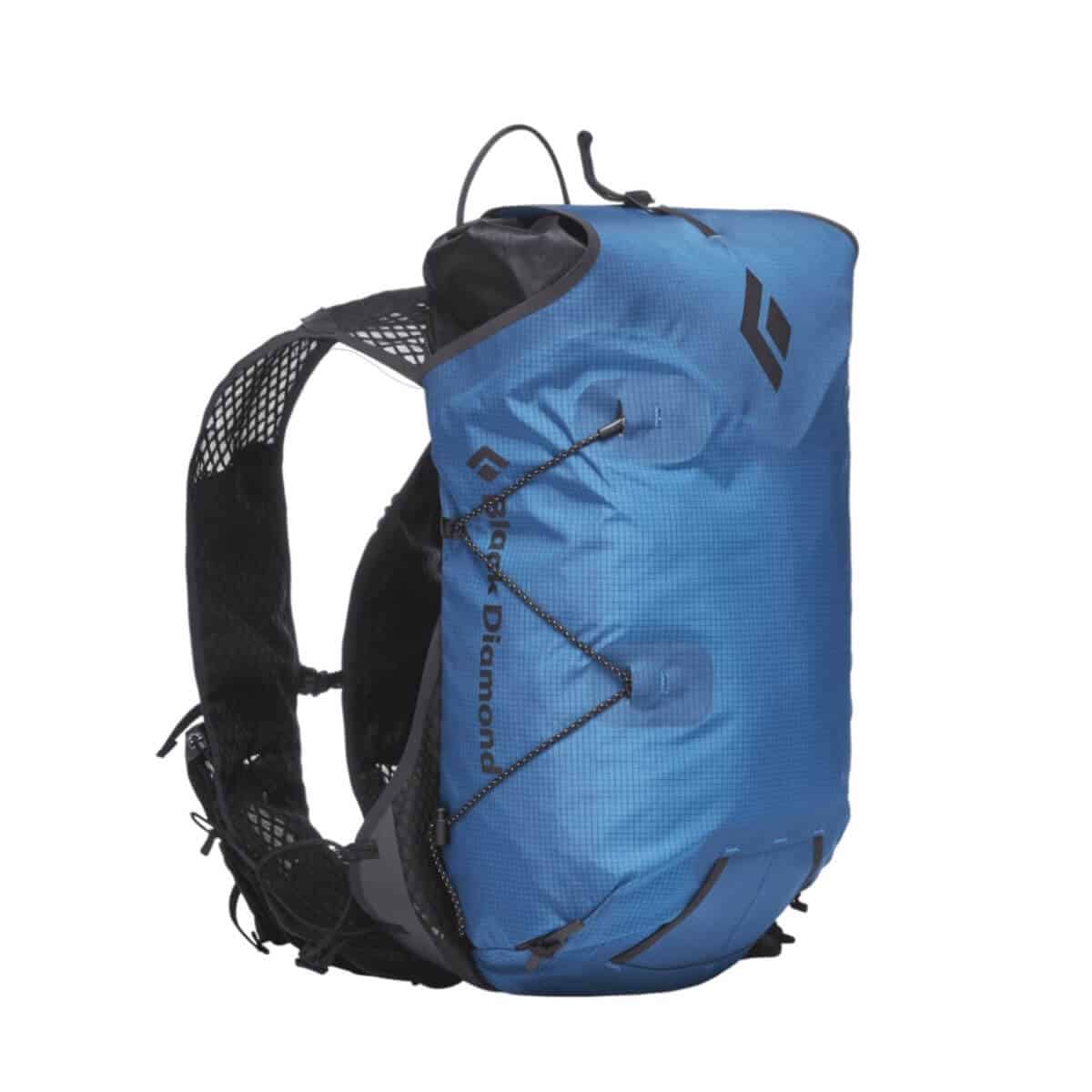 The Black Diamond Distance 8 Backpack is a multi-purpose bag that's water-resistant, dries quickly, and wicks away moisture. It has a capacity of 8 liters and reflective ticking, which is helpful in low-light conditions.
Frequently asked questions
Are hydration packs worth it?
If you exercise outdoors regularly, a hydration pack is worth it. It's convenient, versatile, and you can carry your belongings in one place.
Do I need a hydration reservoir?
No, you don't need a hydration reservoir. However, you do need to stay hydrated, so the method is up to you.
Should I get a dark or light-colored hydration pack?
Color has an impact on heat. Darker colors absorb heat, while lighter colors reflect it. If you're regularly running in the sun, it can be beneficial to use a light-colored pack.
Do hydration packs keep water cold?
If your hydration pack is insulated, your water will remain colder for a longer time. A solution to keep your water cold is to freeze the reservoir when it's half full, then fill it up before your run.
Conclusion
Although you can carry water bottles or hope that there's a water fountain around while you run, hydration packs are the perfect solution for a convenient and efficient way to stay hydrated. You'll be able to drink water without stopping or slowing down, and you'll also have a place to keep all of your essential items.
More resources:
Featured photo courtesy of Osprey.