Maya Angelou was a poet, author, and civil rights activist. Read her best and most powerful quotes to get inspired.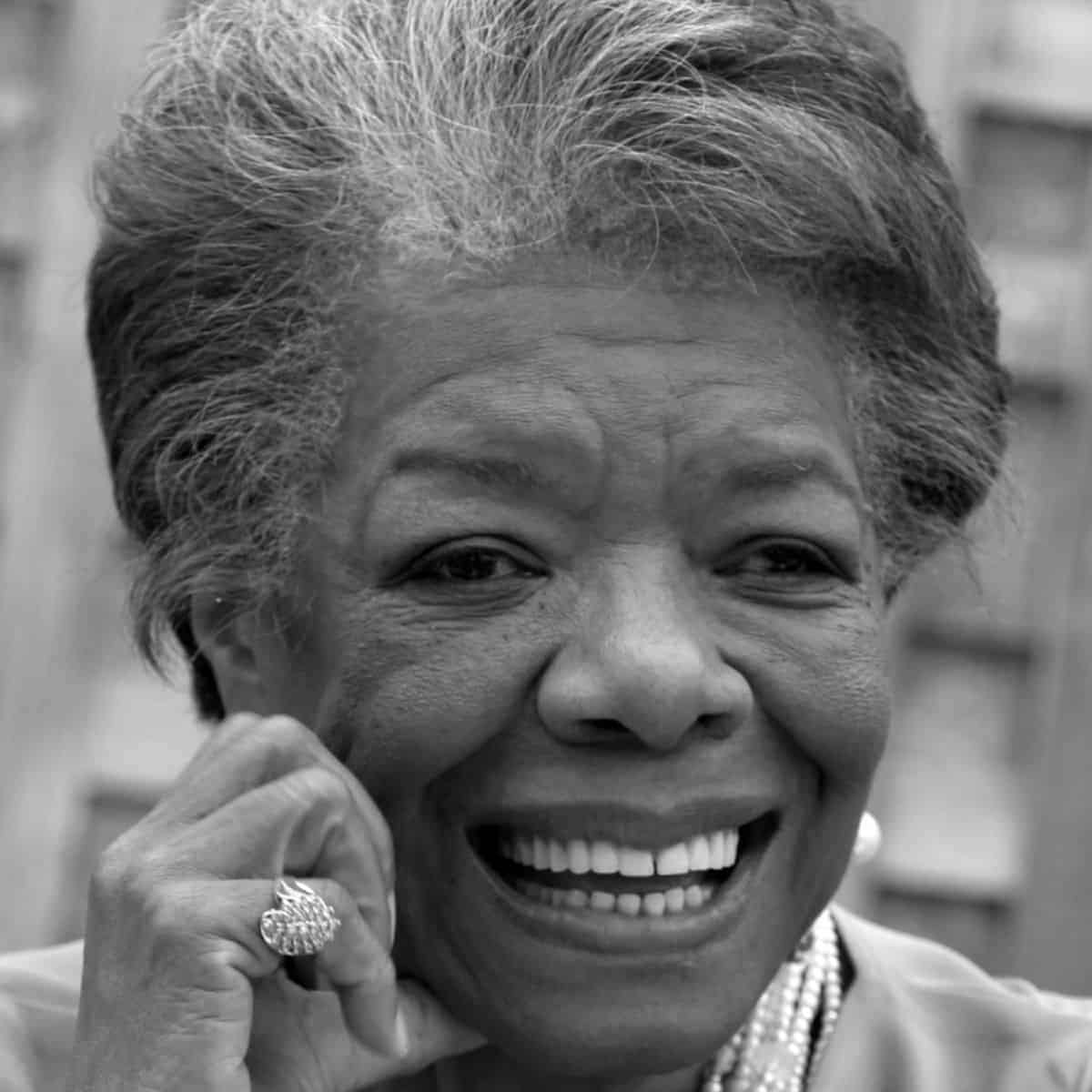 1. "I've learned that people will forget what you said, people will forget what you did, but people will never forget how you made them feel."
2. "If you don't like something, change it. If you can't change it, change your attitude."
Related: 25 attitude quotes to be more positive
3. "My mission in life is not merely to survive, but to thrive; and to do so with some passion, some compassion, some humor, and some style."
4. "Nothing will work unless you do."
5. "One isn't necessarily born with courage, but one is born with potential. Without courage, we cannot practice any other virtue with consistency. We can't be kind, true, merciful, generous, or honest."
6. "If you are always trying to be normal you will never know how amazing you can be."
7. "Do the best you can until you know better. Then when you know better, do better."
8. "All great achievements require time."
9. "Whatever you want to do, if you want to be great at it, you have to love it and be able to make sacrifices for it."
Related: 20 quotes that'll instantly make you grateful
10. "Love recognizes no barriers. It jumps hurdles, leaps fences, penetrates walls to arrive at its destination full of hope."
11. "Seek patience and passion in equal amounts. Patience alone will not build the temple. Passion alone will destroy its walls."
12. "Remember, people will judge you by your actions not your intentions. You may have a heart of gold but so does a hard-boiled egg."
13. "Success is liking yourself, liking what you do, and liking how you do it."
14. "What is a fear of living? It's being preeminently afraid of dying. It is not doing what you came here to do, out of timidity and spinelessness. The antidote is to take full responsibility for yourself – for the time you take up and the space you occupy. If you don't know what you're here to do, then just do some good."
15. "If you find it in your heart to care for somebody else, you will have succeeded."
16. "We may encounter many defeats but we must not be defeated."
Related: 30 great quotes about being patient
17. "I learned a long time ago the wisest thing I can do is be on my own side, be an advocate for myself and others like me."
18. "Courage is the most important of all the virtues, because without courage you can't practice any other virtue consistently. You can practice any virtue erratically, but nothing consistently without courage."
19. "I've learned that you shouldn't go through life with a catcher's mitt on both hands; you need to be able to throw something back."
20. "It's one of the greatest gifts you can give yourself, to forgive. Forgive everybody."
21. "You may not control all the events that happen to you, but you can decide not to be reduced by them."
22. "You are the sum total of everything you've ever seen, heard, eaten, smelled, been told, forgot – it's all there. Everything influences each of us, and because of that I try to make sure that my experiences are positive."
23. "There is no greater agony than bearing an untold story inside you."
Featured image courtesy of California Museum.
About David Em
Founder
David Em is the founder of Next Level Gents, the ultimate destination for tips and advice about style, grooming, fitness, and success.