If you're not currently grooming your eyebrows to keep them tidy, it's time to start. Learn what to and not to do.
We receive a commission when you buy through affiliate links on this page.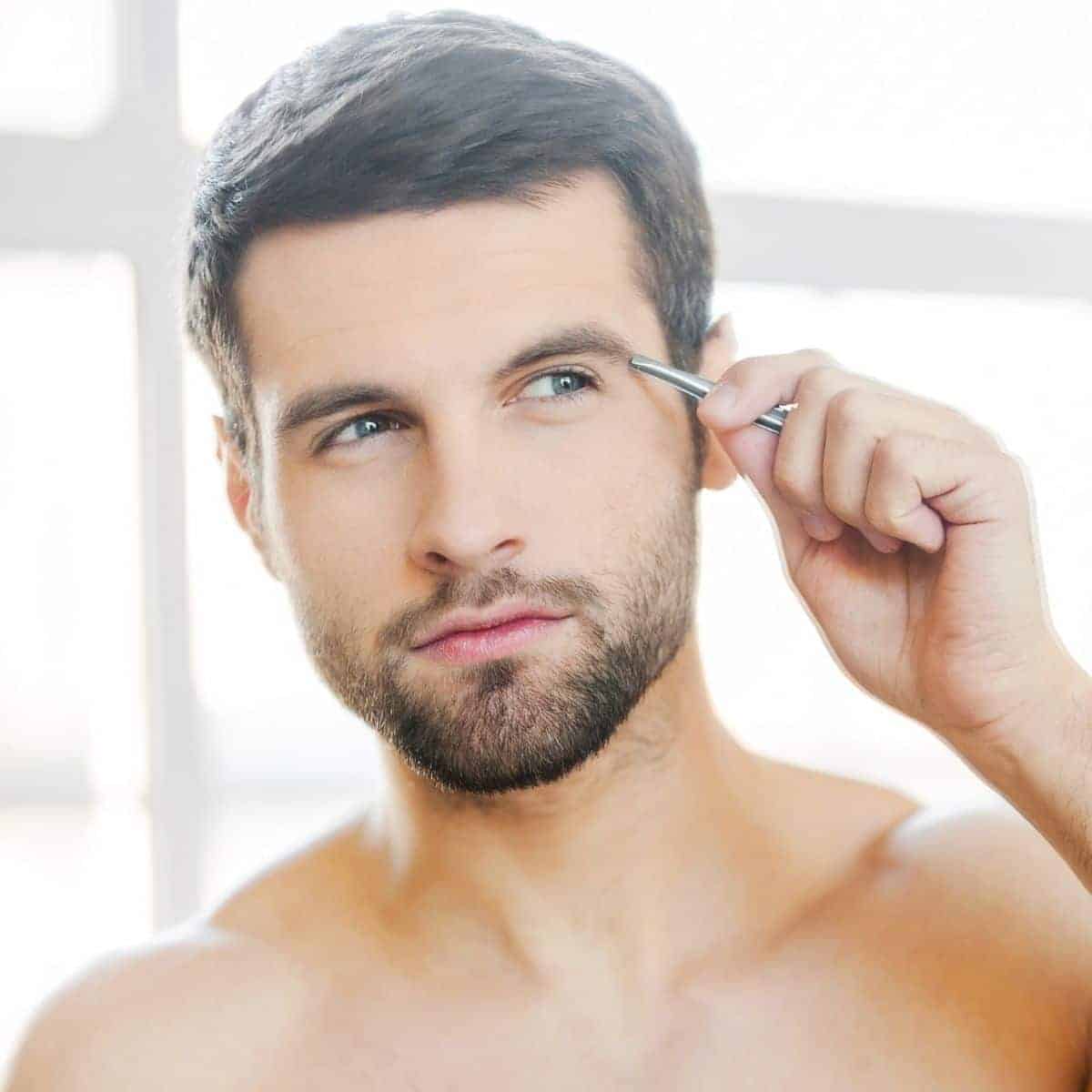 Importance of eyebrow maintenance
Your eyebrows play a big role in your appearance. If your eyebrows aren't well-groomed, it can negatively affect the way that you're perceived.
Related: 10 timeless grooming tips for men
For a boost of confidence and to enhance how you look, start taking care of your eyebrows. Make tidying them up a part of your grooming routine.
There are many factors to consider, such as the shape, method that you'll use, and how much to groom them. Just remember, less is more.
The goal is to keep your eyebrows looking natural while being refined.
Related: Best fade haircuts and hairstyles for men
Tools you'll need
The tools that you use depend on what you need to do. If your eyebrows already look good and don't require much maintenance, a solid pair of tweezers is sufficient.
If you have long and unruly eyebrows, you'll need a few more tools to tame your brows. In this case, invest in eyebrow scissors, a brush, and tweezers.
The following are the best tools for grooming your eyebrows:
You don't need very many tools to get started. That's why it's easy to add eyebrow maintenance to your grooming routine.
How to groom your eyebrows
Before you start tweezing or trimming away, take a moment to understand the shape of your eyebrows.
When you're cleaning them up, don't try to change the shape. Instead, you want to clean up the stray hairs and follow the shape of your eyebrows.
It'll give you a natural look that's neat and clean. It also looks better because there's such a thing as going too far.
Take the following steps to groom your eyebrows with tweezers, eyebrow scissors, and a brush:
Using a brush or small comb, brush your eyebrows up.
Use the eyebrow scissors to trim the hairs that are longer than the rest.
Use the tweezers to pluck between your eyebrows.
Pluck the stray hairs above and below your eyebrows.
Before you start plucking, it's essential to find where to start and stop. Use a ruler, pen, or comb and hold it at the side of your nostril to identify where your eyebrows start.
Then, angle it towards the corner of your eye, and that's where your eyebrows should end.
Overall, trimming and plucking your eyebrows is quick and easy. When you're plucking them, be sure to pull the hairs in the direction that it grows. That'll ensure you pluck with the least amount of pain possible.
Another way to make it less painful is to groom them after you shower because a warm shower will open your hair follicles. Once you're finished, rinse your face and apply moisturizer.
What not to do
If you stick to the basics, you'll have nice-looking eyebrows that make you look put-together and professional. However, there are things that you may think about trying that you must not do.
First, it's easy to go too far when you're plucking. Once you get in the groove, you'll keep going and may remove too much hair. By overdoing it, your eyebrows may look small, too defined, and unnatural.
Next, don't use a razor or shaver. While it may be easier to remove hair, you have less control. Imagine accidentally shaving off too much of your eyebrow. It's better to take more time and have more precision by using tweezers.
Lastly, if you have a unibrow, don't leave it there. Clean up the area between your eyebrows because a unibrow makes it look like you don't take care of yourself.
Find a professional
If you don't want to groom your eyebrows on your own, find a professional to do it for you. Waxing or threading are the two methods where going to an expert is better than trying to do it at home.
Waxing is an excellent method for removing hair. While it can be painful, it's effective because it pulls out multiple hairs at one time and gives you defined lines.
Another reason that waxing is great is that it provides long-lasting results. Depending on how quickly your hair grows back, you'll be able to go weeks or months between waxing sessions.
Threading is another effective method. Typically, it's less painful than waxing, and it gives you great results. It's a precise way to get your eyebrow hairs removed.
If you aren't comfortable or don't want to take the time to groom your eyebrows, seek help from a professional. That'll ensure you get great results in less time.
Conclusion
Your eyebrows are an important part of your face, and taking care of them must be included in your grooming routine.
By regularly trimming and plucking your brows, you'll maintain a well-groomed and clean look.
Featured image courtesy of Canva.
About David Em
Founder
David Em is the founder of Next Level Gents, the ultimate destination for tips and advice about style, grooming, fitness, and success.