Are you looking for a new haircut? One of the best haircuts to get is the fade. Learn the different types and see examples.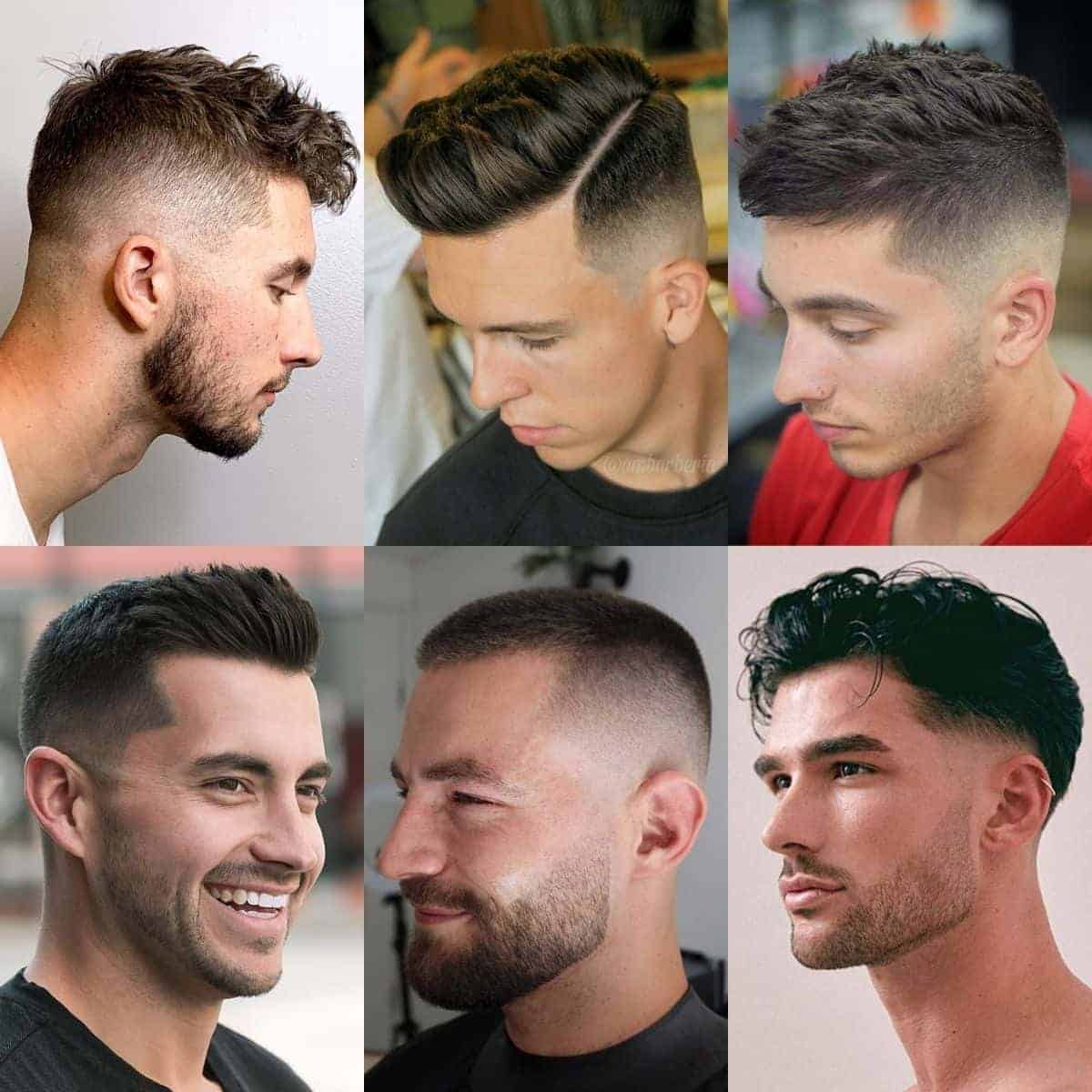 What's a fade haircut?
The fade haircut is one of the most trendy and good-looking hairstyles for men around the world.
Related: 5 best haircuts for men
Not only is it loved and preferred by celebrities, such as Zayn Malik, but it's also a versatile hairstyle that virtually anyone can get.
A fade refers to a haircut that offers transitional shaving of the hair located on the back and sides of the head.
It involves cutting hair to various lengths to achieve a blended and refined look.
Related: The best hair conditioner for men
A fade hairstyle typically consists in trimming the hair on the back and sides low while leaving the hair on the top neatly styled or texturized using a hair styling product.
When you decide to get a fade hairstyle, you can opt for various styles depending on your preference.
Related: 40 best tattoo ideas for men
Difference between a fade and taper
Fade and taper hairstyles may appear similar but are two different haircut styles.
Fades require the barber to gradually trim the hair's length from long to extremely short or bald.
Related: How to use pomade
When you get a fade haircut, you'll have a variation of hair density where the top will be longer, and the sides and back will have a short hairstyle that ends with super-short hair.
On the other hand, a taper is a haircut that gradually diminishes hair or reduces hair thickness towards an end.
The hair length obtained after a taper is significantly longer than a fade.
A taper provides a smooth hair density gradient where the slightly trimmed hair on the sides and back gradually increases in density as you approach the head's crown.
Fade hairstyles have a steep hair density gradient where the hair on the sides and back has a significantly lower density than the one on the head's crown.
Types of men's fade haircuts
Fade hairstyles come in various types and subtypes, depending on your preference.
Typically, there are three primary fade haircuts, including high, medium, and low fades.
The following is a comprehensive look at the various fade hairstyles that you can get.
High fade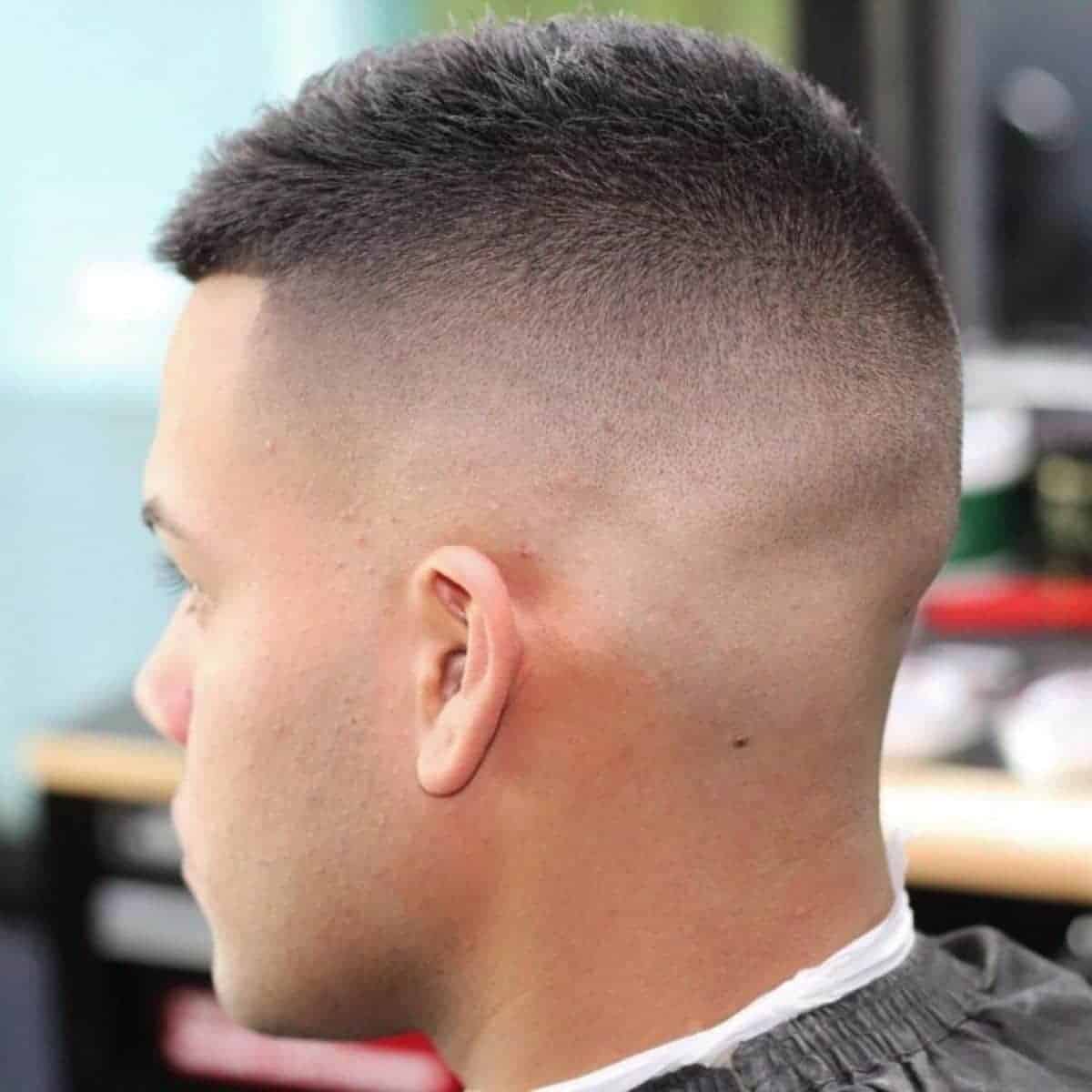 A high fade refers to a hairstyle where the shortening of hair occurs near the top of the head.
Then, it reduces to a short to bald length on the sides and back of the head.
The following are unique high fade styles that you can try out today.
High bald fade
The high bald fade begins with a short buzz cut on the top that fades down to the skin on the temple region and back of the head.
The hairstyle helps to complement your other features, such as eyebrows, a mustache, or a beard.
Comb-over with a high fade
The comb-over with a high fade is a hairstyle that features a high hair volume on the top, which the barber styles into a comb-like design and brings it towards one side of the head.
Mid-fade
The mid-fade begins from the border of the temple and the top of your cheekbone. It appears slightly lower than a high fade but higher than a low fade.
The following are two mid-fade styles you can try out.
Side part with a medium fade
The side part with a medium fade features a taper-like hairstyle that begins to fade at the temple area and the back of the head.
It's a flattering men's hairstyle that's immensely popular among young and middle-aged men.
Crop with a medium fade
A cropped haircut with a medium fade is an ideal hair styling option for men with wavy and thick hair. It can also create an edgy and modern look.
Low fade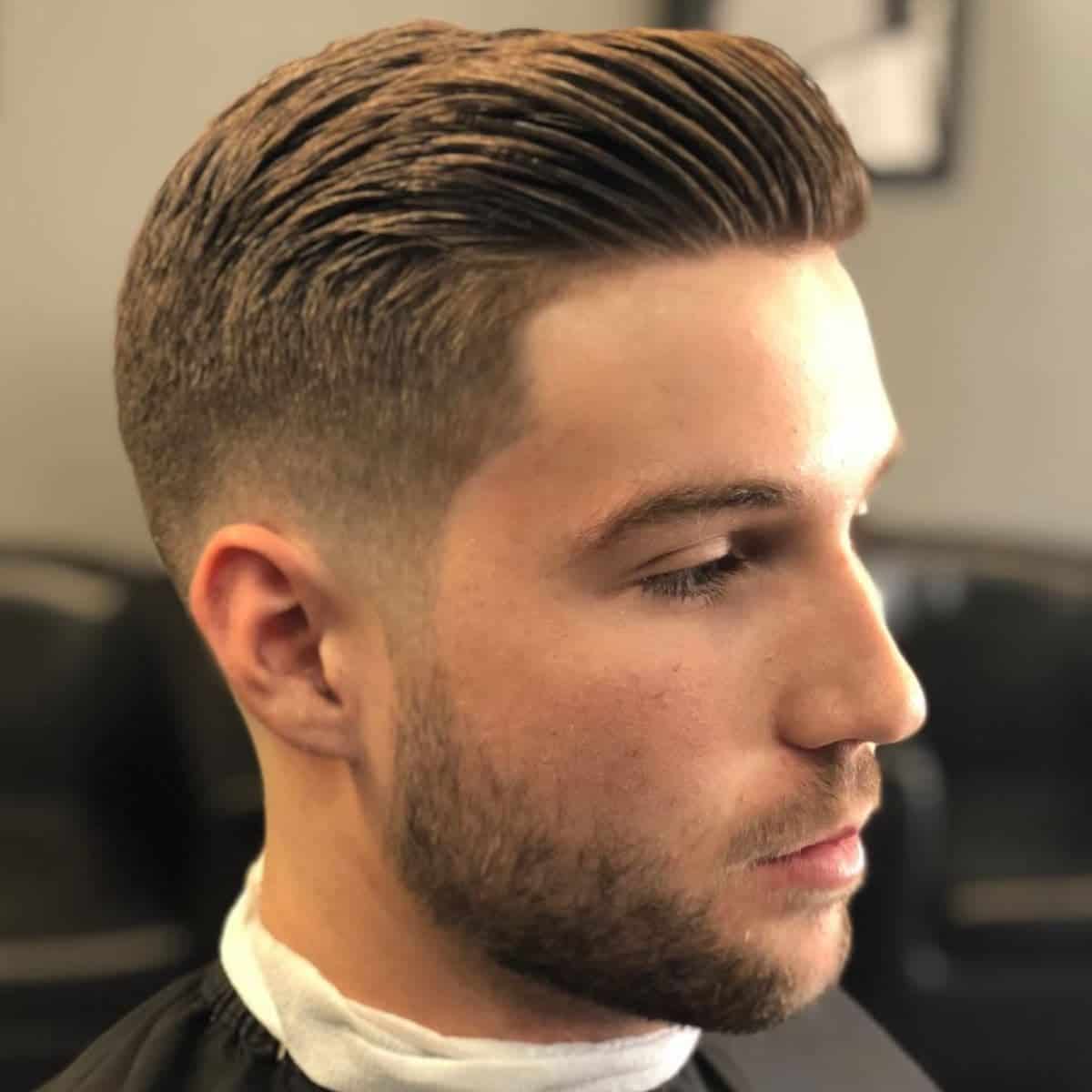 Low fade haircuts begin diminishing near the hairline above the ears and don't extend significantly into the temple area. The following are two low fade hairstyles to try.
Low fade with a tribal design
The low fade and tribal design involves a low fading haircut and the introduction of a tribal design or marking on the side of the head.
This process results in a stunning hairstyle that has additional aesthetic appeal.
Buzz cut and low fade
The buzzcut and low fade is a simple yet elegant hairstyle that involves a blurry low fade and a short hairstyle on the head's crown.
It requires minimal maintenance and ensures that you look clean and sophisticated.
Temp fade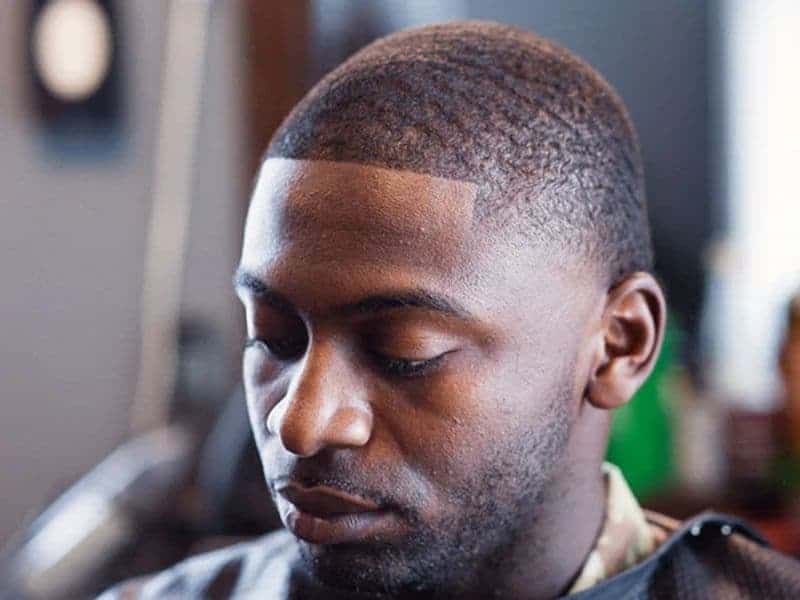 The temp fade is a haircut where the barber only shaves or fades the temple area.
It's a cool and stylish haircut with many variations.
You can get a temp fade with an afro, buzzcut, curls, dreadlocks, mohawk, or keep your hair long on top.
How to get a fade haircut
Fade haircuts are stylish and visually appealing. If you want to get one, it would be best to consider several factors and identify ways to describe the fade you want to your barber.
Begin by researching various fade types to help you identify your preferred style and which one is ideal for your head.
Try to find a hairstyle that complements your head's shape. Depending on your hair thickness, length, and current hairstyle, you may want to try different types.
Then, visit your barber and explain the fade style you want. If possible, show them a picture of your desired fade hairstyle.
Additionally, provide the barber with the specific hair length you prefer within your fade haircut before they start.
Maintenance and styling
A fade haircut is a relatively low-maintenance hairstyle. Nonetheless, you must have a routine for maintenance and styling.
When it comes to maintenance, keep a close eye on your hair length.
Depending on how quickly your hair grows, visit your barber for a haircut every three weeks or so.
Also, pay attention to your neck, ears, and eyebrows. Part of having a great hairstyle is controlling the other hairs on your face.
Keep looking sharp by maintaining everything else.
For styling, use a pomade or clay to style the top of your head if you need to. While buzzcuts don't require products, comb-overs, pompadours, and quiffs do.
Conclusion
The fade haircut is a stylish and popular way to style your hair. It involves trimming hair on the back and sides of the head to a lower level than the top of the head.
In closing, remember to bring examples of what you want to your barber.
Also, ask them if the hairstyle you desire matches your head shape. It'll help you look your best with good-looking hair.
Featured image courtesy of Pinterest.
About David Em
Founder
David Em is the founder of Next Level Gents, the ultimate destination for tips and advice about style, grooming, fitness, and success.