Whether you're looking for a subtle tattoo that's easy to hide or a full-on sleeve, get inspired with the best tattoo ideas for men.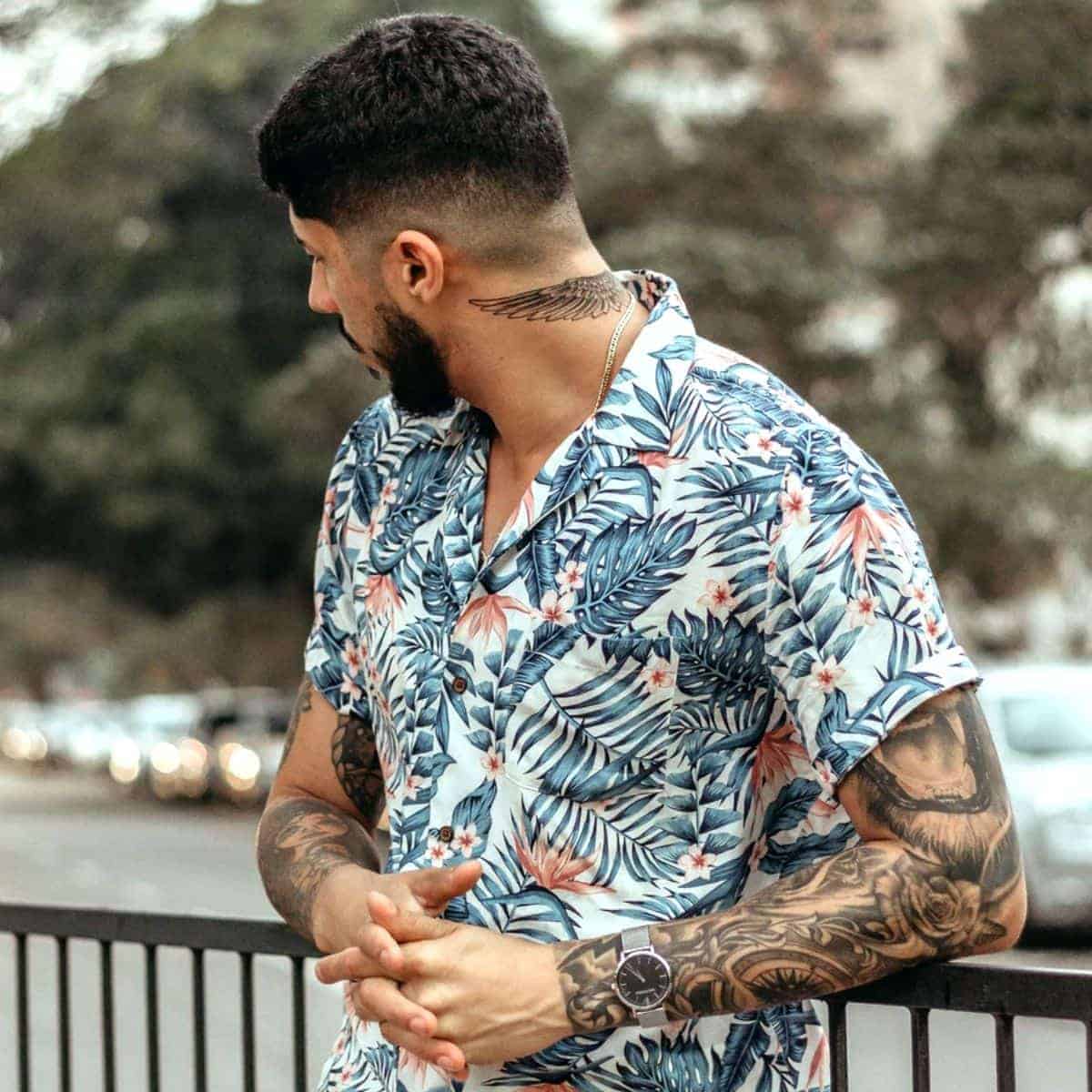 If you're getting inked, you want to make sure you get an eye-catching tattoo. The best tattoo ideas for men don't have to be macho artwork that embodies toughness or power.
Related: 7 best shoulder exercises to add size
Instead, they can be artistic, creative, and stylish.
The greatest tattoos usually have a deeper meaning, as they often reflect a life philosophy or belief system.
Occasionally, amazing tattoo designs make a big statement.
With so many interesting tattoos to choose from, it's difficult to narrow down your options.
When people see your tattoo, they'll feel surprised and in awe (or even a bit scared) by the artwork, so set aside time before getting your tattoo to get inspired by different designs.
Related: 30 cool shoulder tattoos for men
Being available in a variety of shapes, sizes, colors, and designs, get inspired by the following tattoo design ideas.
1. Small tattoo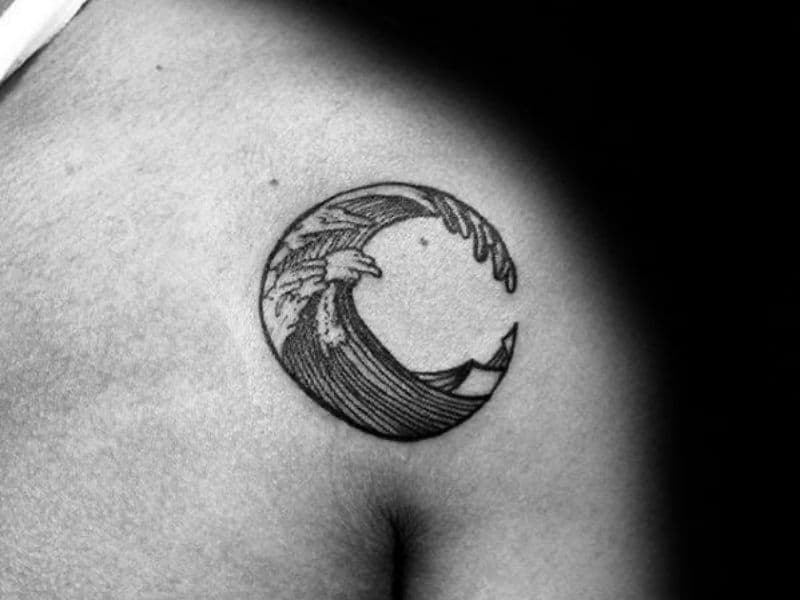 Choose a small tattoo if you want one that's more discreet and easier to conceal.
You can get a small tattoo on any part of your body, and there are a variety of patterns and styles to select from.
Try out a small design initially if it's your first tattoo or if your profession doesn't allow ink to be exposed.
2. Minimalistic tattoo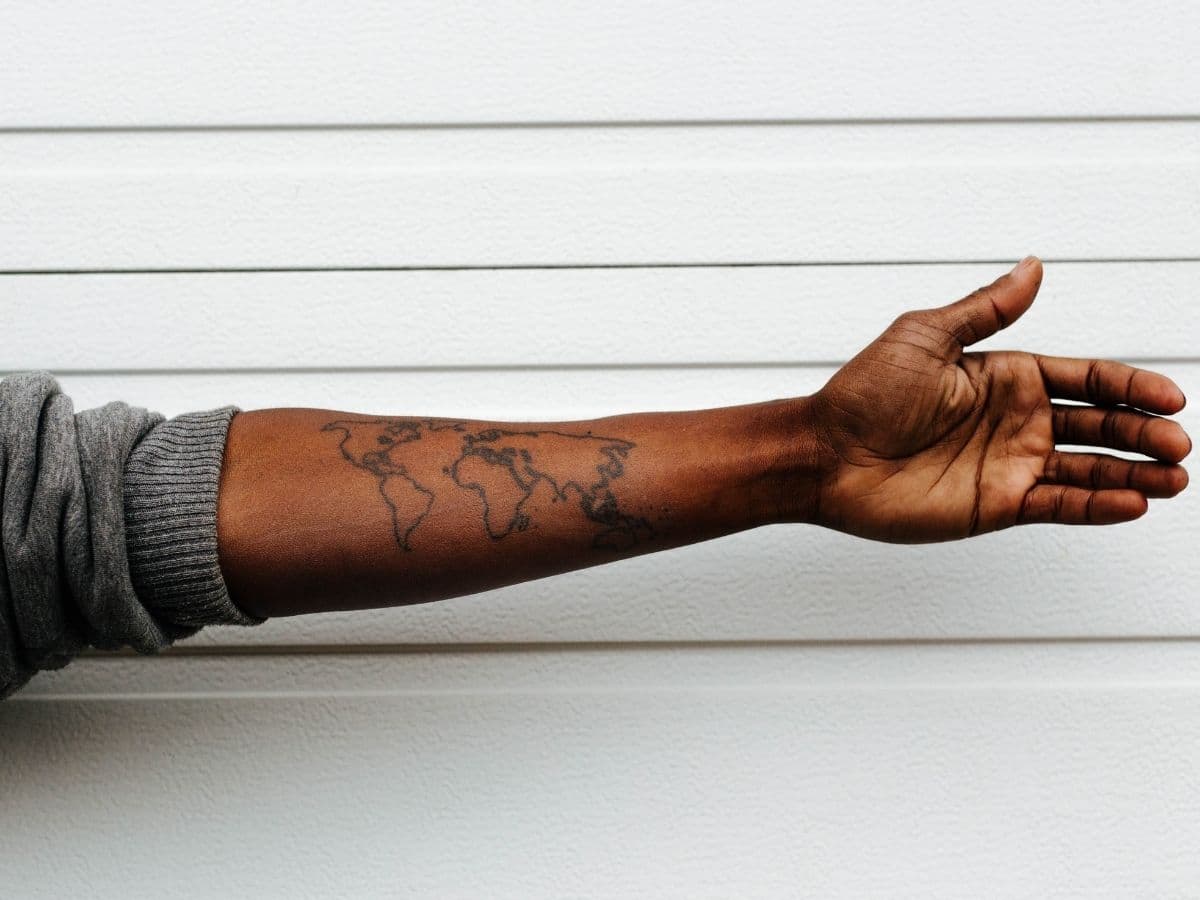 If you love simple designs, a minimalistic tattoo is what you need. When it comes to design, sometimes less is more.
The most symbolic tattoos are typically the simplest.
On the other hand, simple design concepts necessitate the greatest ingenuity and, as a result, usually result in the most distinctive drawings.
Try simple concepts to see what you can keep coming up with. A few examples include an outline, shapes, or plants.
3. Cross tattoo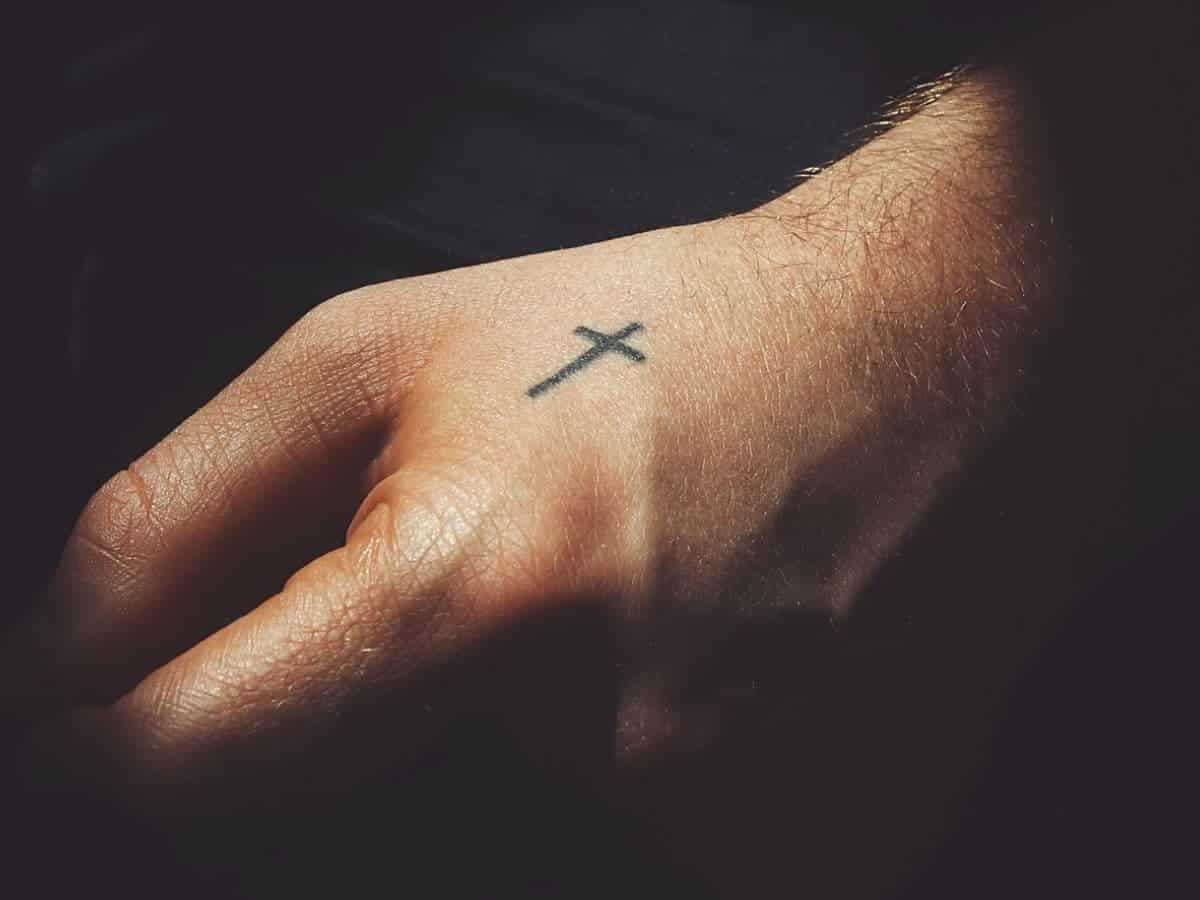 Cross tattoos are timeless and unlikely to go out of style. If religious symbols have a lot of importance to you, it's an excellent choice.
Plus, it can be anywhere on your body to demonstrate your beliefs or serve as a reminder.
4. Skull tattoo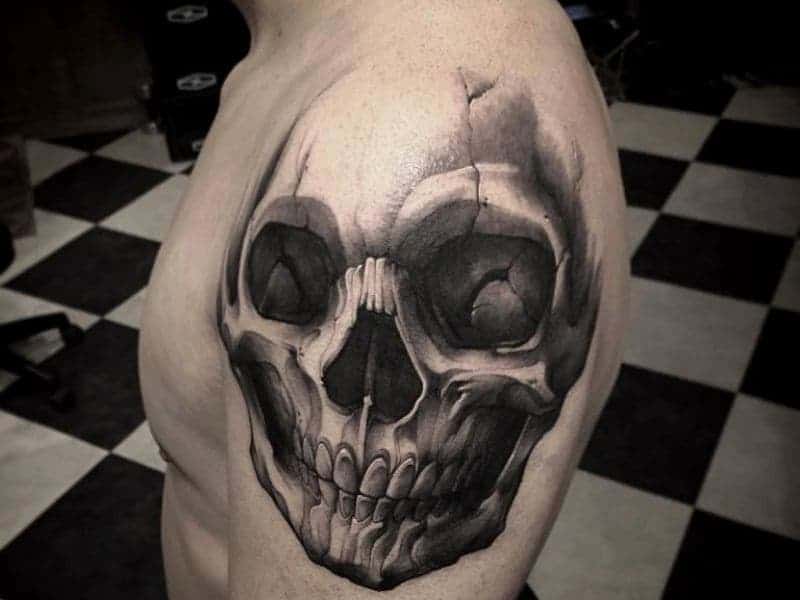 If you desire a tough-looking and cool tattoo, skull tattoos will always be popular.
There are many different designs to select from, ranging from complex and realistic to simple and cartoon-like.
You'll have one of the trendiest looks no matter which option you select.
5. Dragon tattoo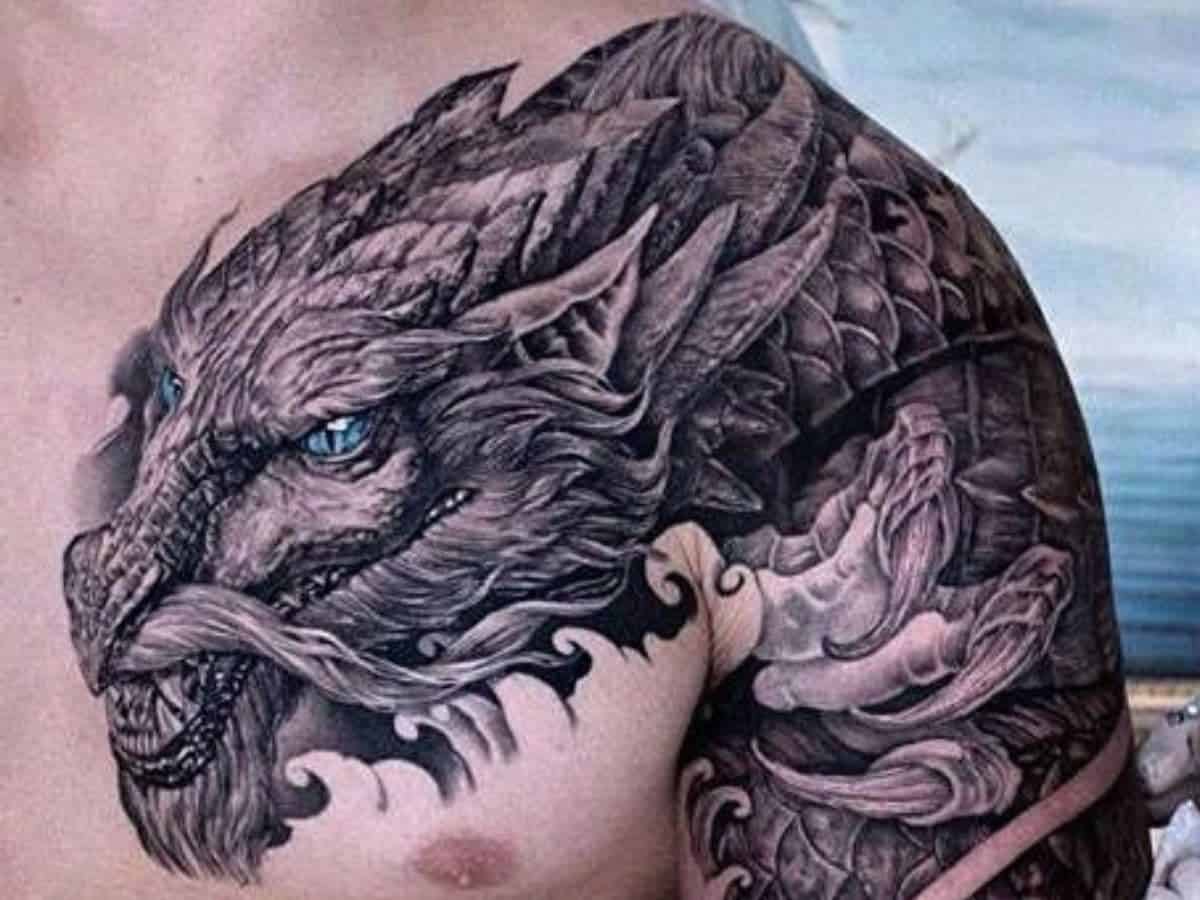 Generally, dragons represent knowledge, strength, power, and good fortune. They're one of the coolest and most intriguing tattoos that you can get.
They also have diverse meanings in different cultures. So, your dragon tattoo ideas may be whatever you choose.
Even among Japanese and Chinese dragon tattoos, these mythological beasts may have a variety of meanings.
6. Lion tattoo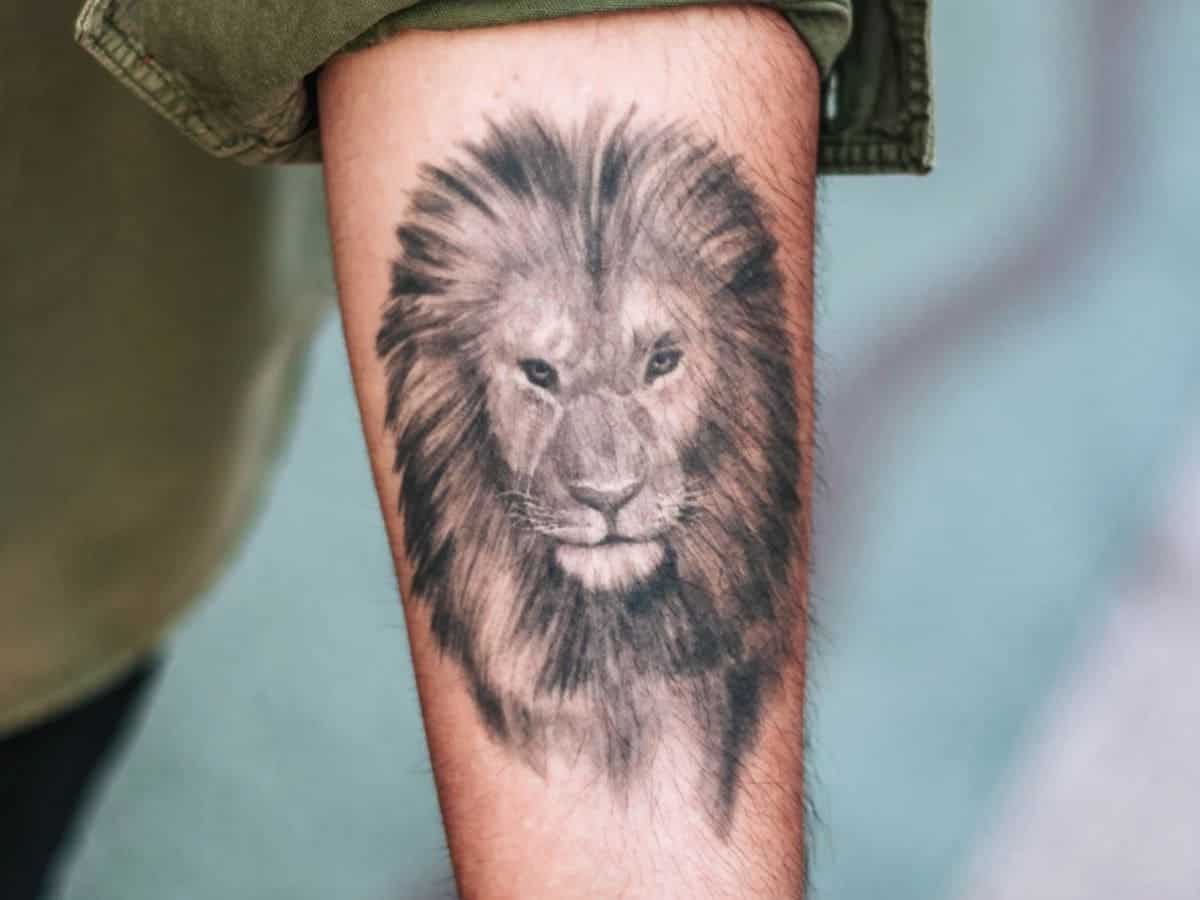 Lions, like dragons, represent strength. A lion tattoo may be a symbol of your power or a tribute to someone else's.
Lion tattoos may be done in any size and as part of a bigger design. Aside from what it represents, a lion tattoo looks incredible.
7. Phoenix tattoo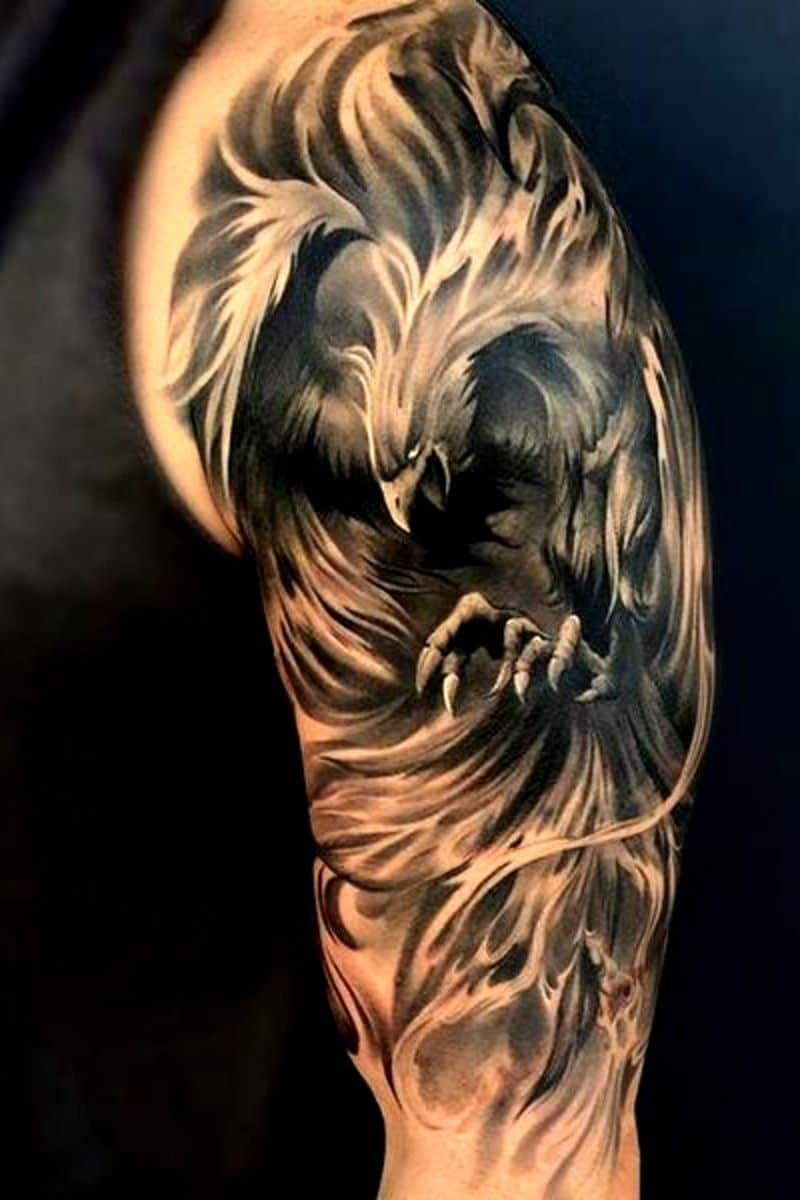 A phoenix tattoo represents rebirth or a fresh beginning. It's a perfect match if you're moving on from something or making a significant shift in your life.
They may be little wrist tattoos or large pieces that take up your entire arm or back.
A phoenix tattoo can also serve as a reminder of what you've conquered. It's a sign of victory.
8. Quote tattoo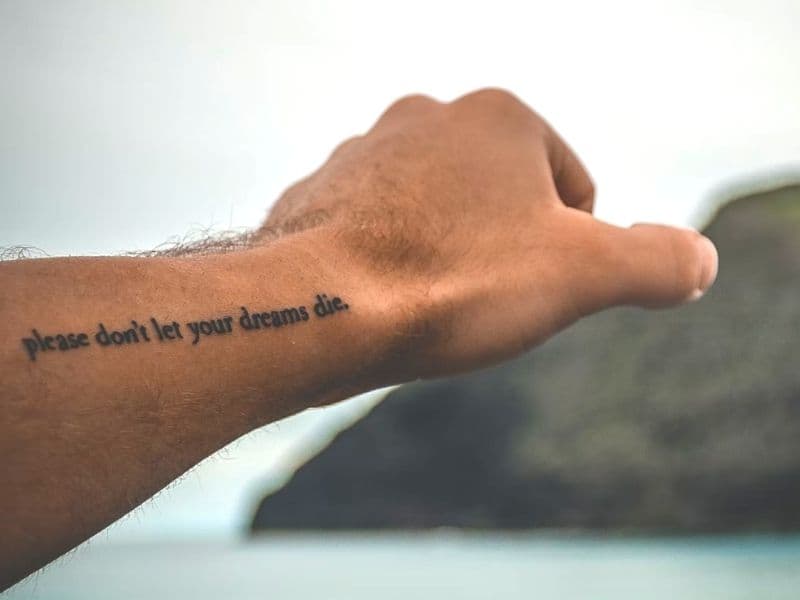 Quote tattoos are excellent because they can be done in a variety of ways. Think about the script and the quote you want.
The options are endless. So, look into meaningful quotes and consider whether it's a message you'd like to carry with you for the rest of your life.
9. Family tattoo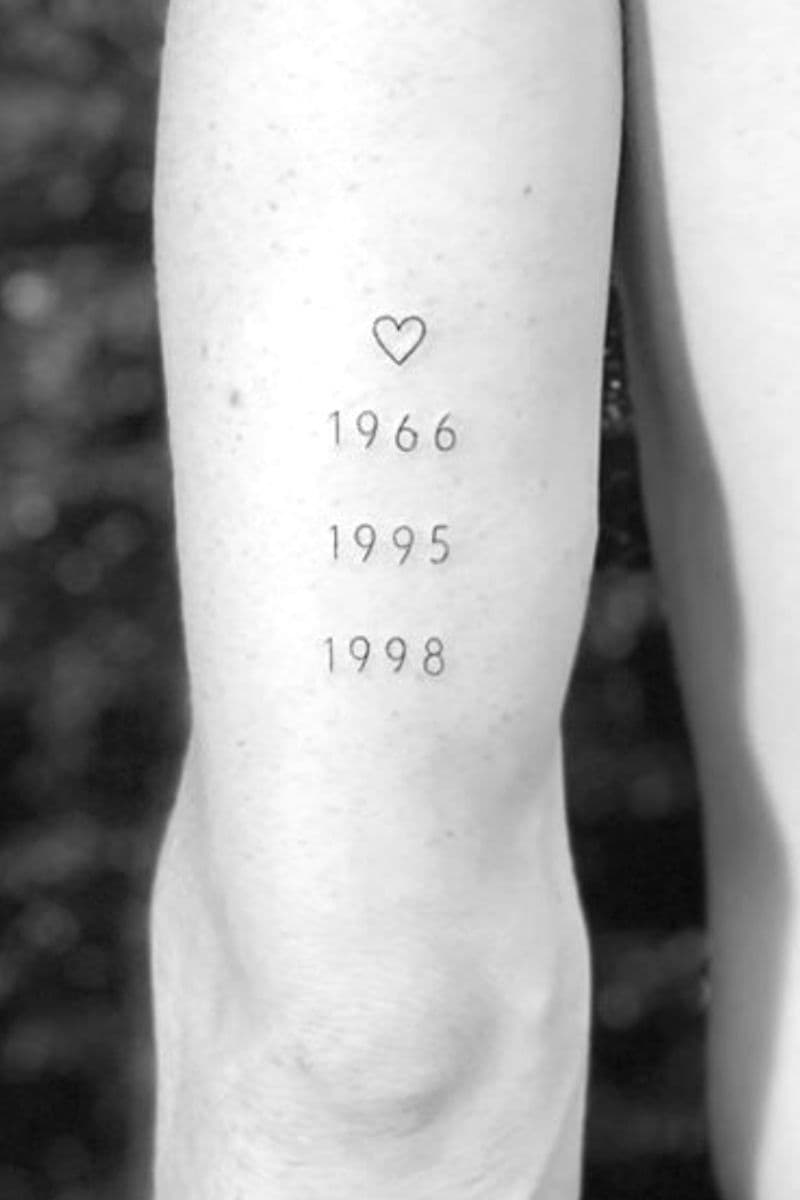 With a family tattoo, you can pay respect to the people that mean the most to you.
You may choose from a variety of choices, including names, dates, and pictures.
There are also crests, emblems, and family trees. It's no wonder that one of the most frequent searches when it comes to men's tattoos is for family tattoo designs.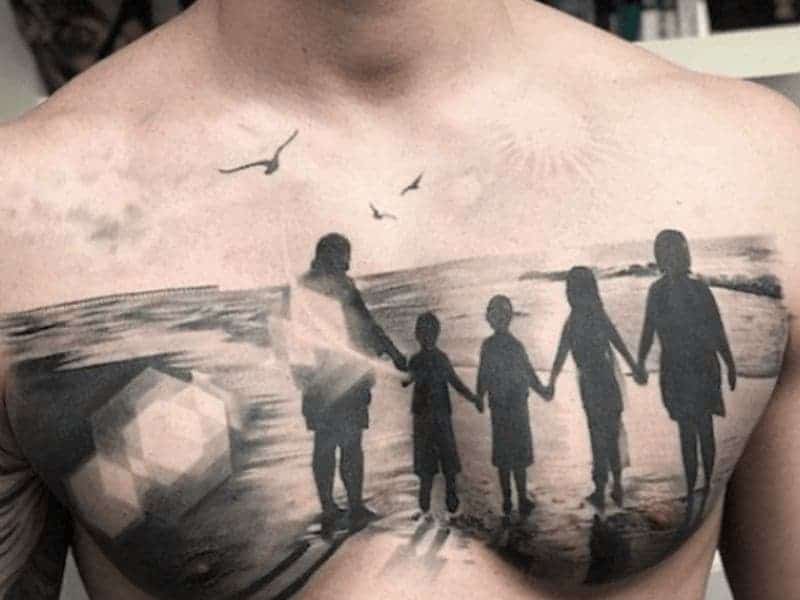 10. Star tattoo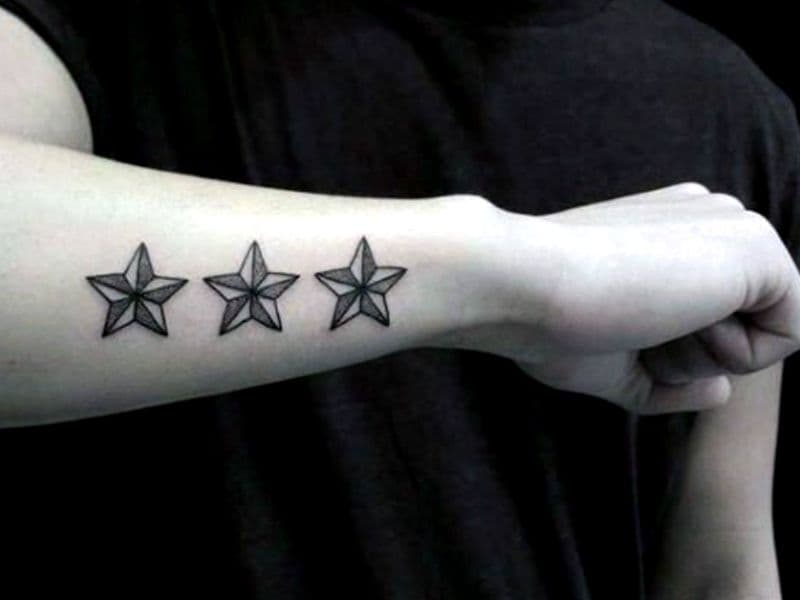 Stars may signify a variety of things, from good fortune to major life transformations.
A star tattoo may be a fashionable addition if you're searching for a traditional and timeless design.
It can also simply be a fantastic addition if you're pondering important life decisions. You can get one star, a few, or create an entire galaxy.
11. Angel tattoo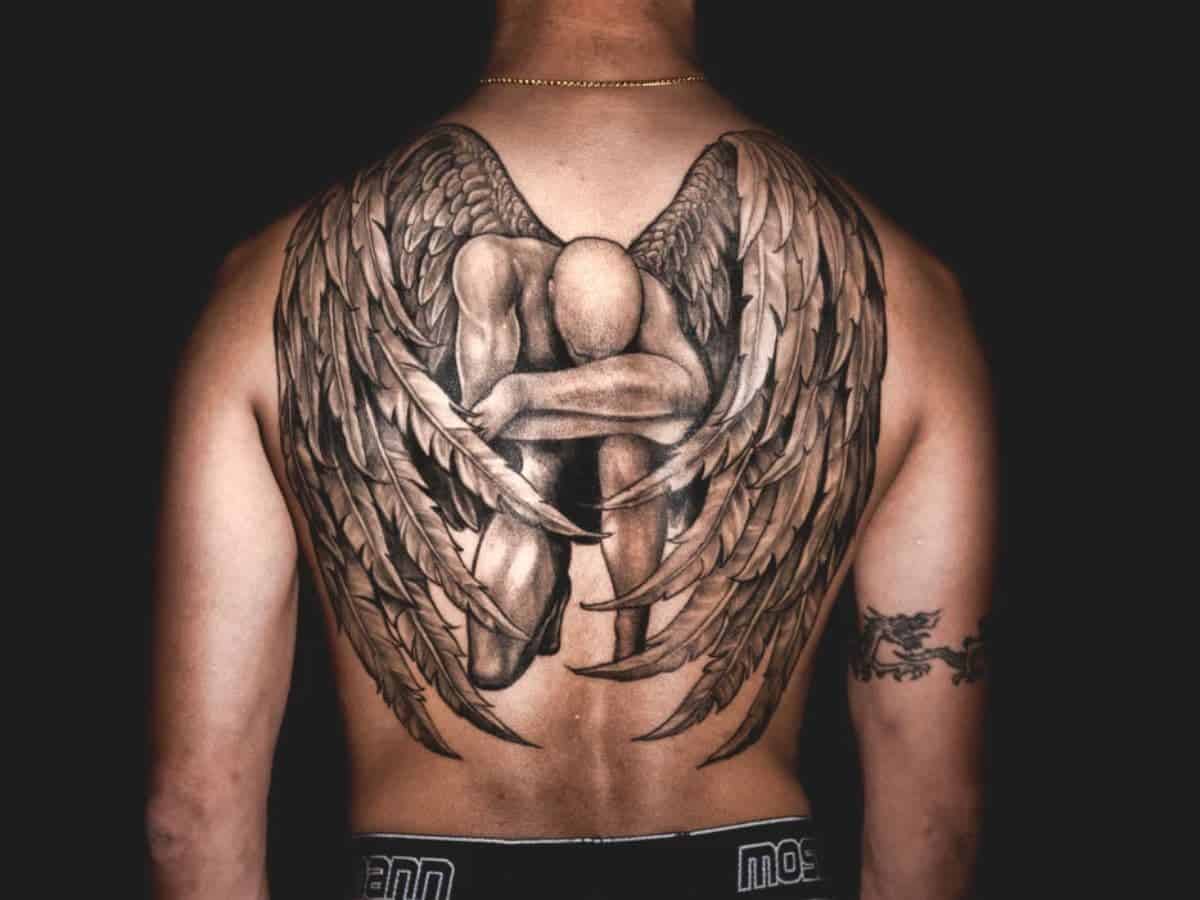 Angel tattoos are timeless. They're among the most symbolic tattoos available, as they representing faith, hope, and love.
While angels typically represent good, you can also choose angels of darkness.
You can get a full angel, multiple, or just the wings. There are many options.
12. Owl tattoo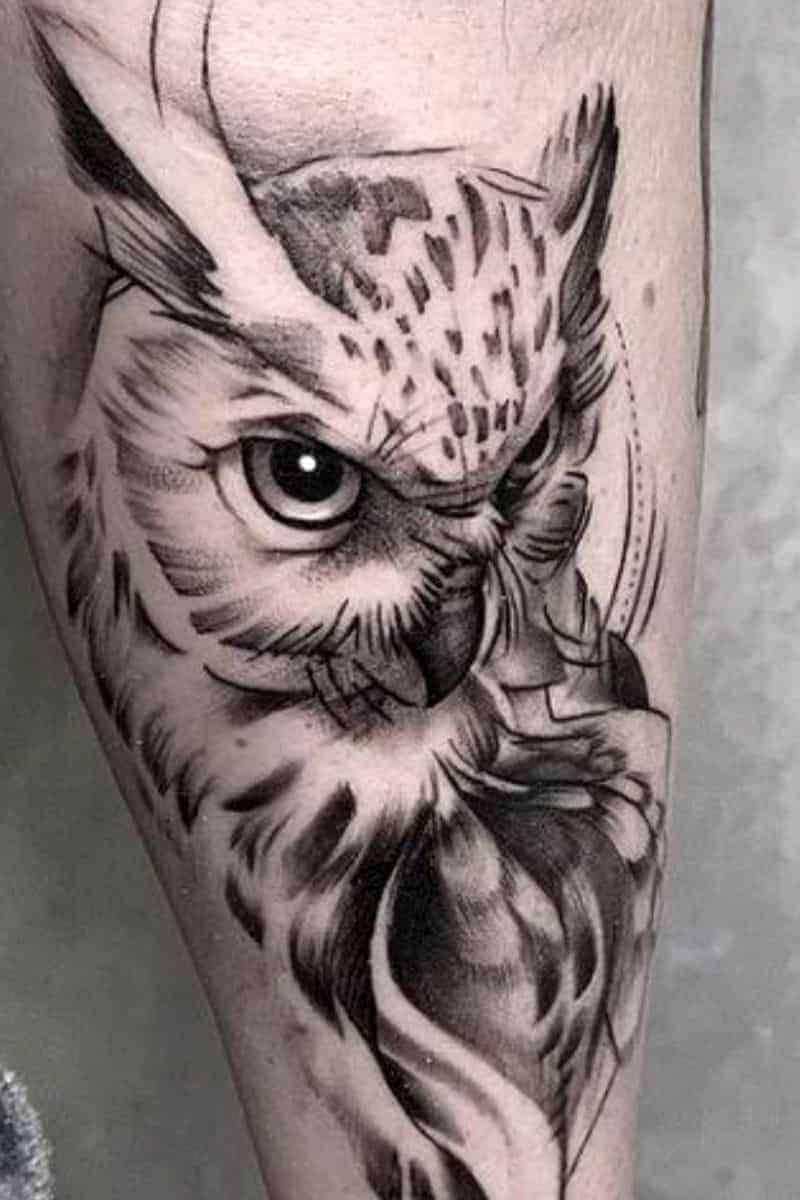 Owls are intelligent creatures that symbolize knowledge and wisdom. An owl tattoo can also represent life transitions or light shining through the darkness.
With the design, there are many options. You can get an outline of one or one with great detail. You can also choose between the whole body or just the head.
13. Eagle tattoo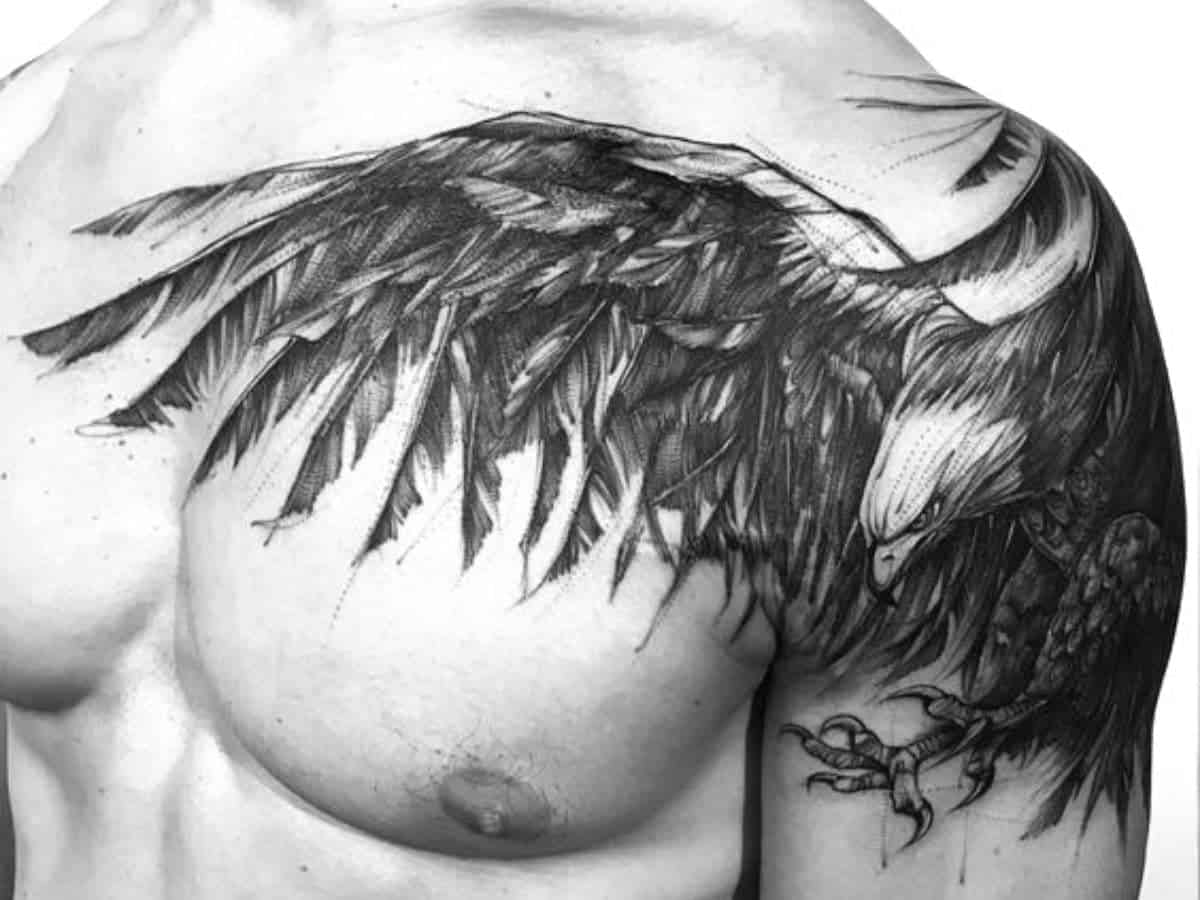 Eagle tattoos are among the most popular tattoos for men. As a bird of prey, eagles are popular in myths and tales because they represent power and might.
Since the bald eagle is also a symbol of the United States, getting an eagle tattoo is also a fantastic way to show patriotism.
14. Arrow tattoo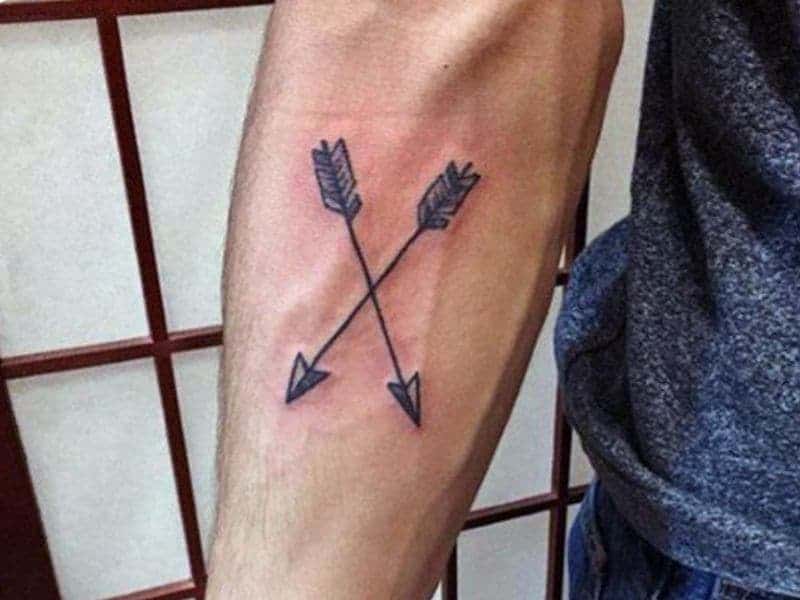 An arrow tattoo is always a good choice. You can make it as basic or complicated as you like. It's a tattoo that signifies progress and forward-thinking.
15. Name tattoo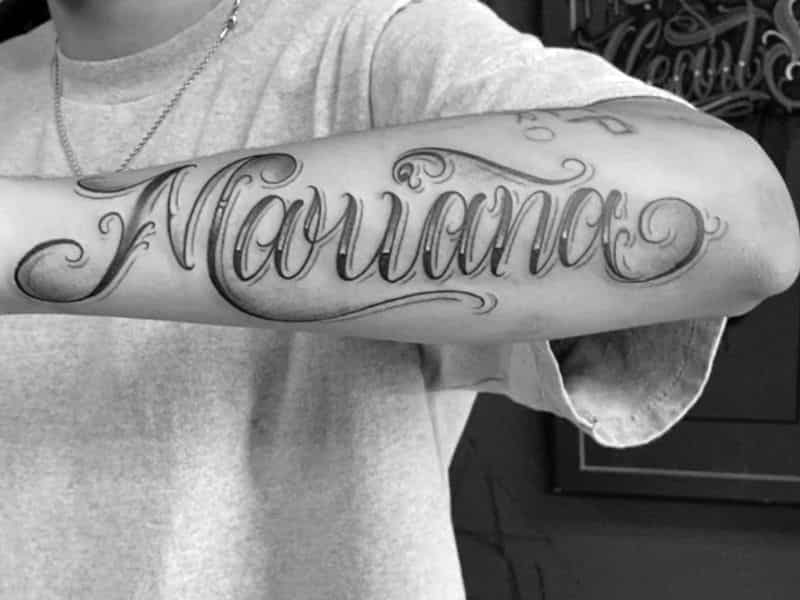 Name tattoos, like family designs, are a great way to express affection for a loved one.
With so many fonts and decorations to choose from, you can make your design as unique as you want it to be.
When you're getting a name tattoo, think twice because it'll be with you for a long time.
16. Compass tattoo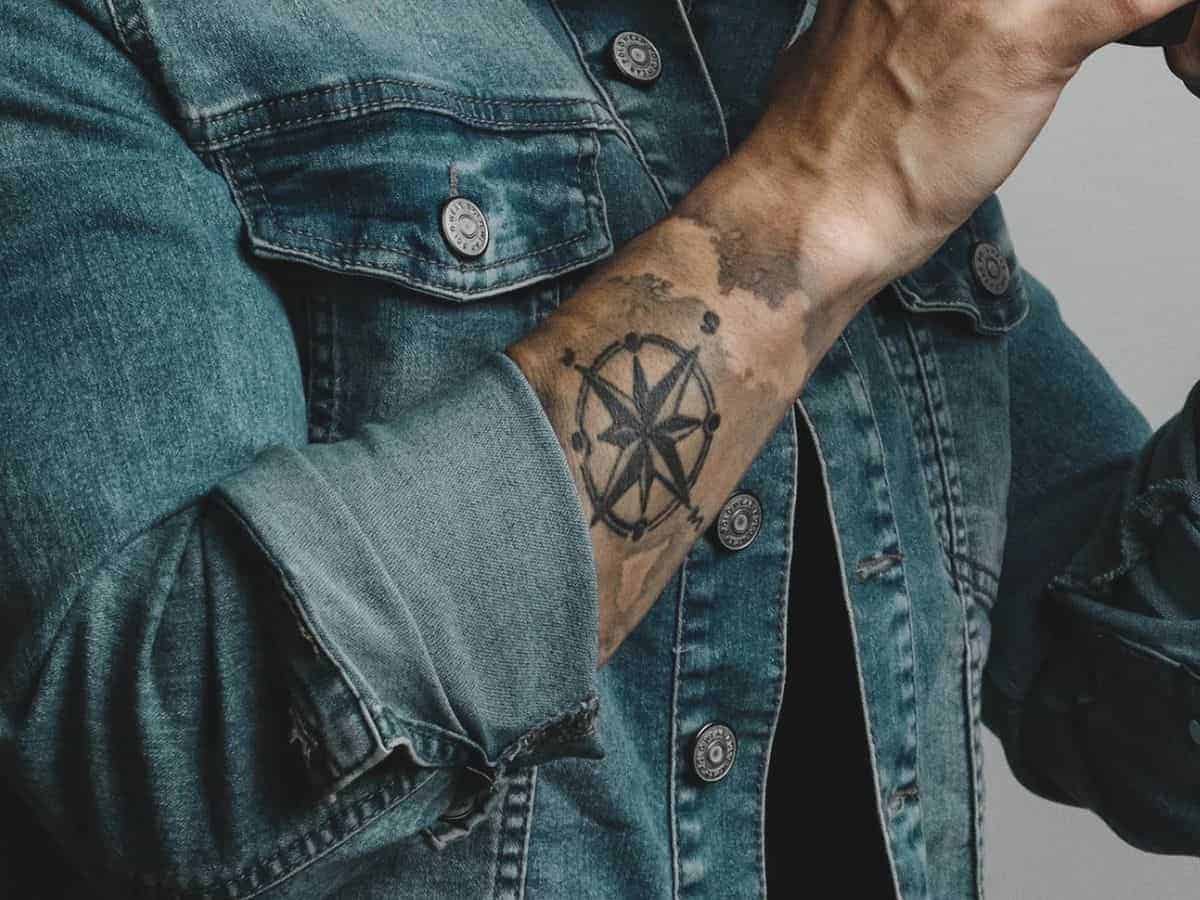 If you travel a lot and rarely remain in one location for lengthy periods, compass tattoos are ideal.
A compass tattoo may symbolize being on your life path while also serving as a classic tattoo design.
17. Clock tattoo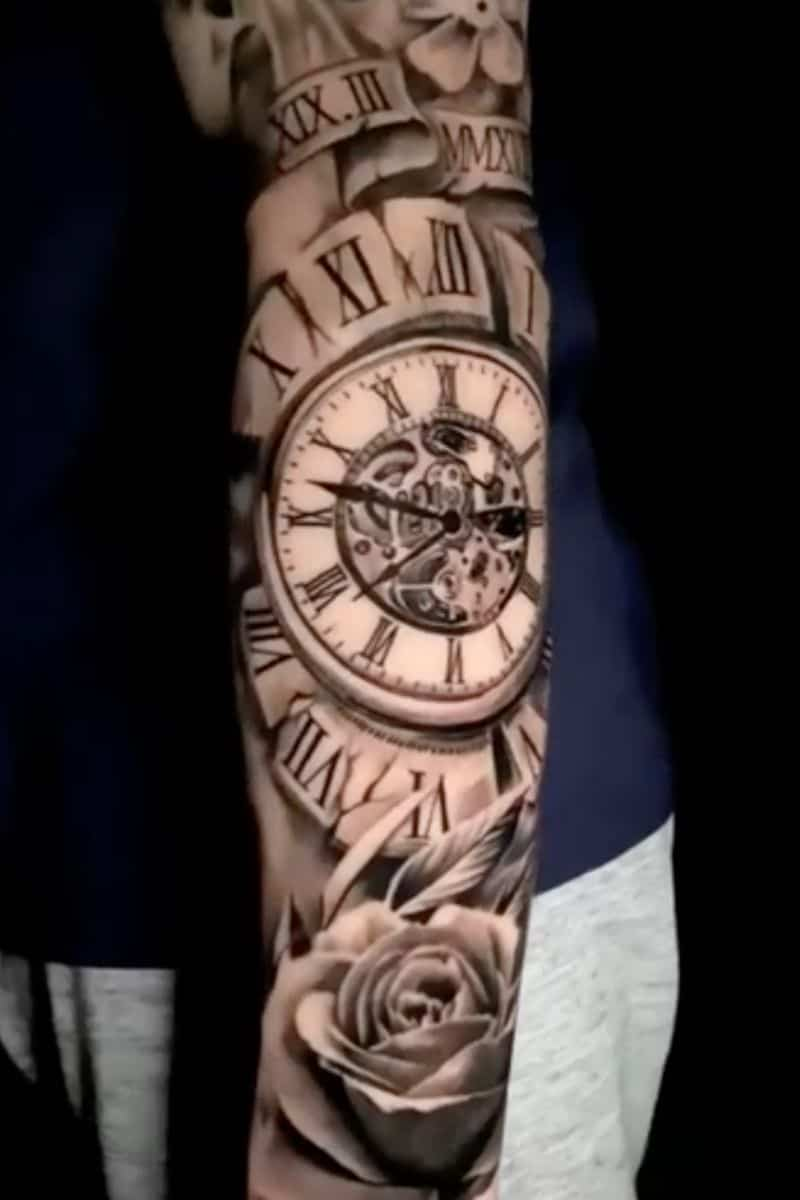 Clocks can represent the passage of time, from birth to death.
There are several clocks to select from, and they can be on any part of your body.
A clock will remind you that time continues to flow at a constant pace, whether you're gazing forward or backward.
It can be an excellent reminder to keep moving forward and live life to the fullest.
18. Rose tattoo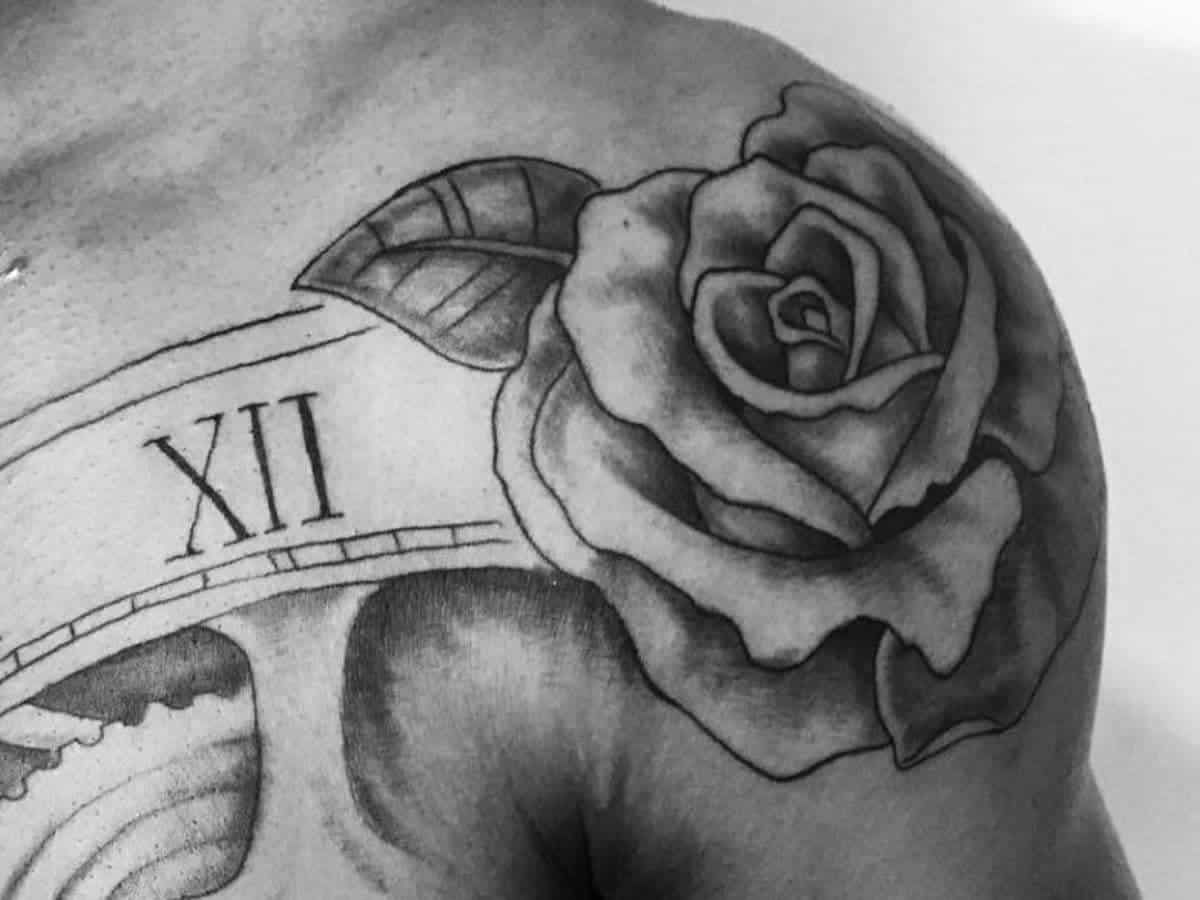 Rose tattoos are elegant and timeless. Roses are available in a variety of colors and styles. They may also convey a variety of meanings in various designs.
While the most frequent rose tattoo represents love and passion, rose designs may also represent battle, carnage, beauty, hope, and a new start.
19. Tree tattoo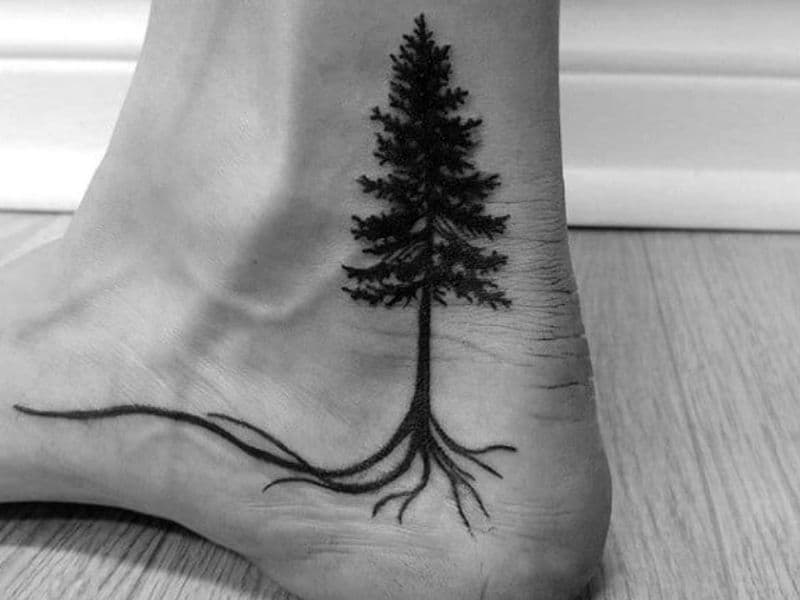 Tree tattoos have grown increasingly popular among men. They look fantastic and have a deep meaning.
They signify longevity and development, along with a connection to nature. It can also symbolize the "tree of life."
The best part is that there are many types of trees, making it easy to find one that resonates with you.
20. Tiger tattoo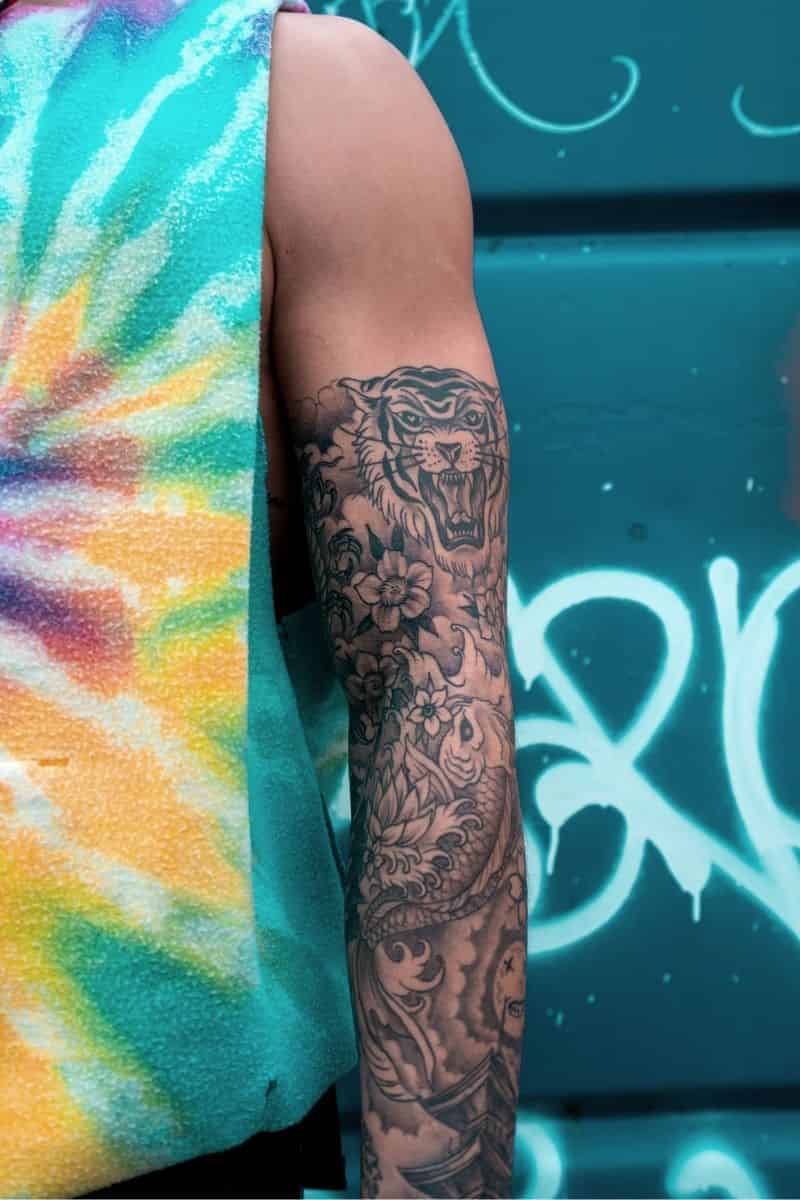 Tigers are the biggest big cat species. They're also one of the strongest and aggressive creatures.
Like the lion tattoo, tiger tattoos signify power and authority. You can make a wicked image by combining a tiger tattoo with another animal.
21. Gemini tattoo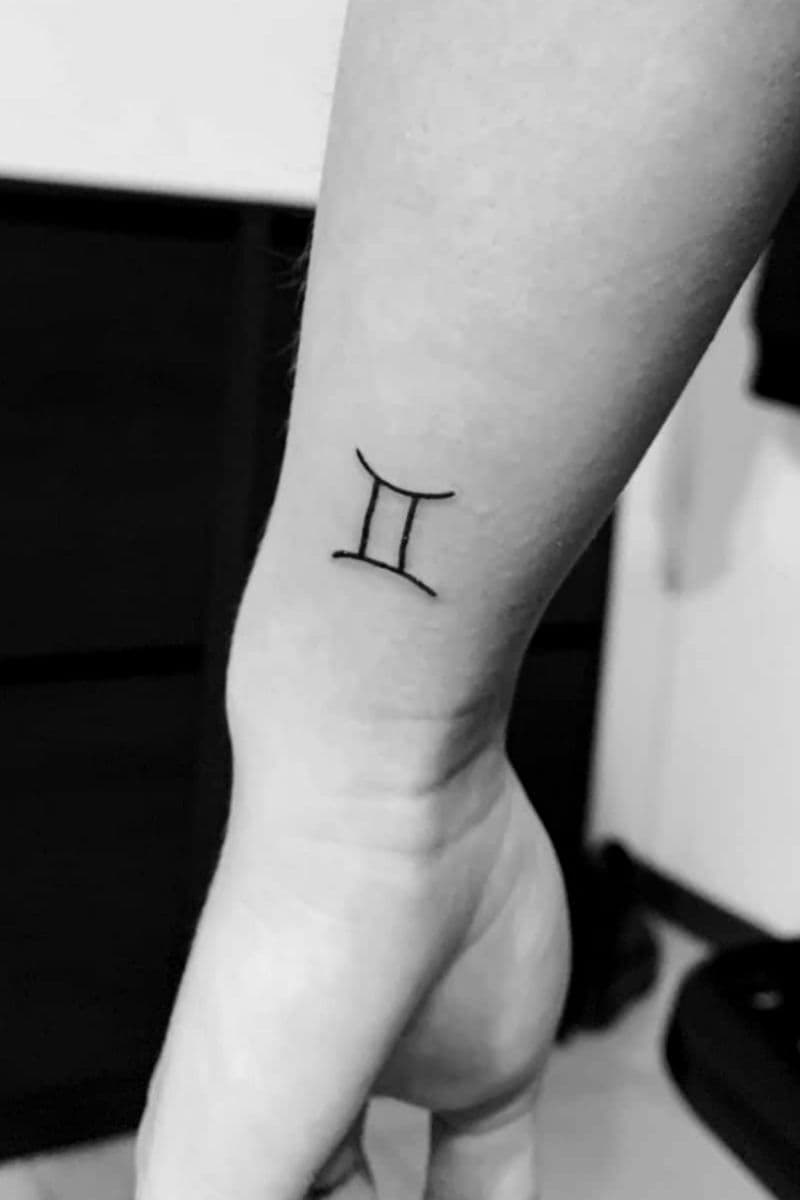 The Gemini sign represents twins and duality. However, it can also represent a couple.
It's an excellent tattoo to have alongside someone else, a sibling, partner, or friend.
22. Cloud tattoo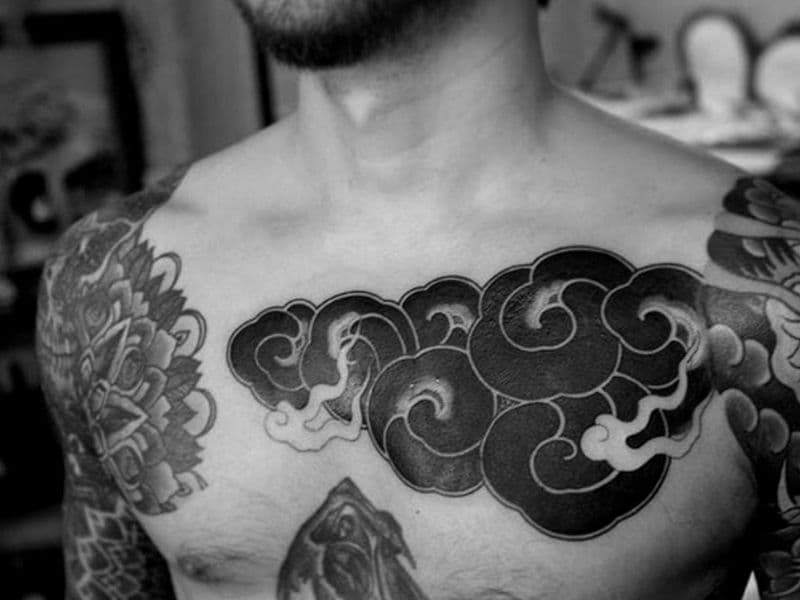 Clouds represent weightlessness and self-awareness.
Consider a cloud tattoo if you're at peace with yourself or want to be more content in your life.
It can be small and simple with a thin outline or large and combined with other designs.
23. Taurus tattoo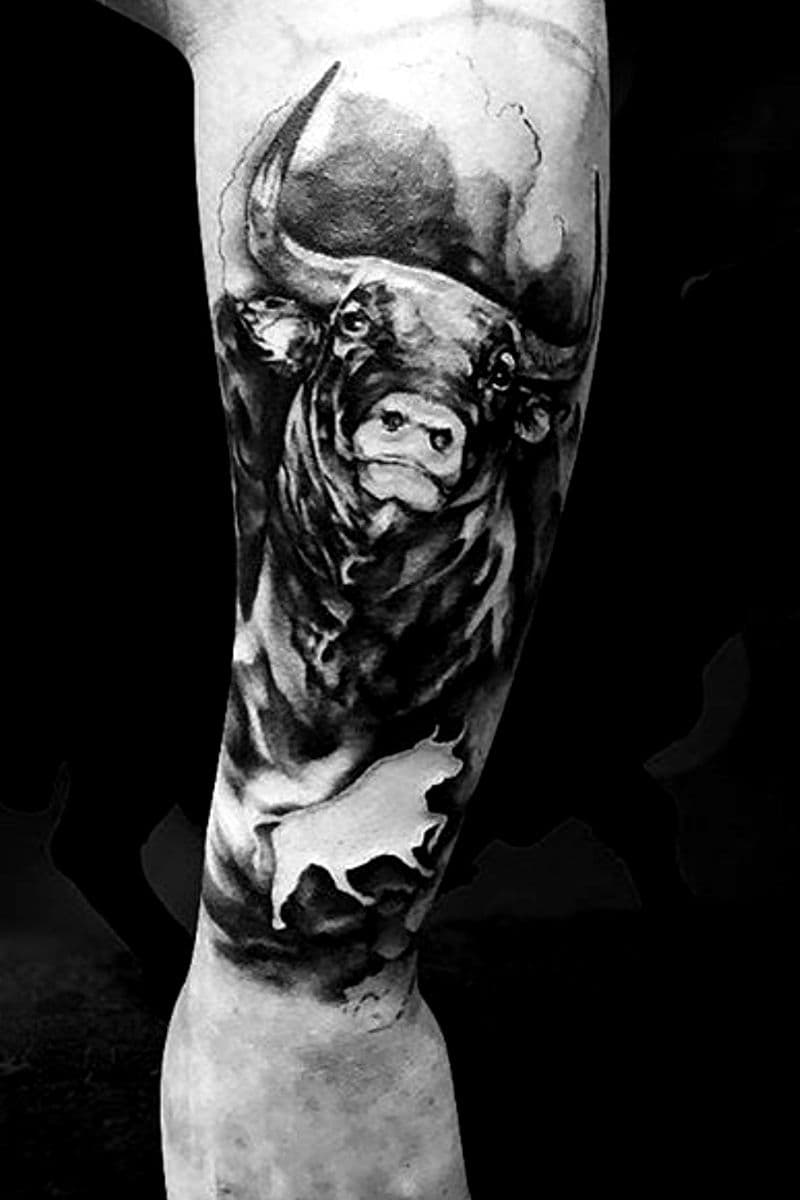 A Taurus tattoo may be an excellent option to explore if it's your zodiac sign.
The bull represents power, as well as tenacity and single-mindedness.
Taurus' deeper symbolic significance is linked to the soul, making for a beautiful tattoo that connects you to your inner self.
24. Wolf tattoo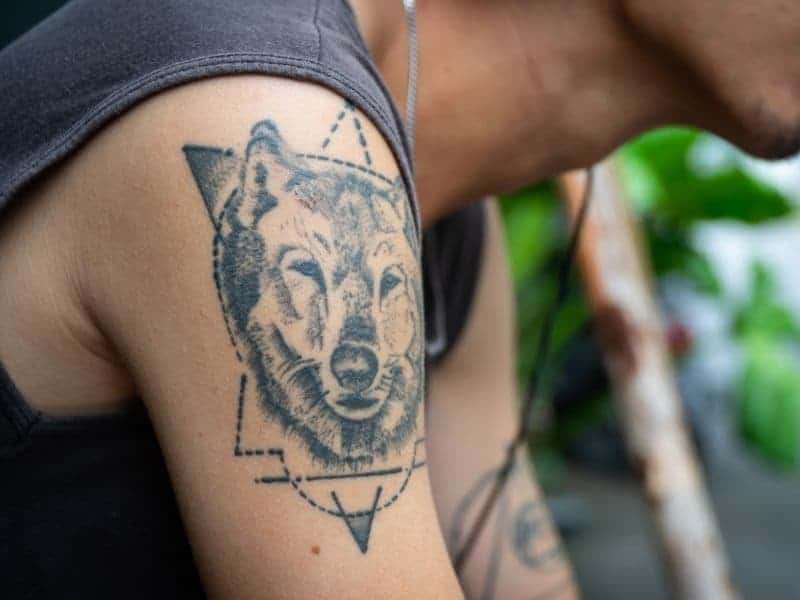 Wolves have always been linked with loyalty, companionship, and family, making them one of the most popular tattoo designs for men.
Wolf tattoos are a wonderful choice if you're searching for one that reflects your interactions with individuals in your life.
25. Christian tattoo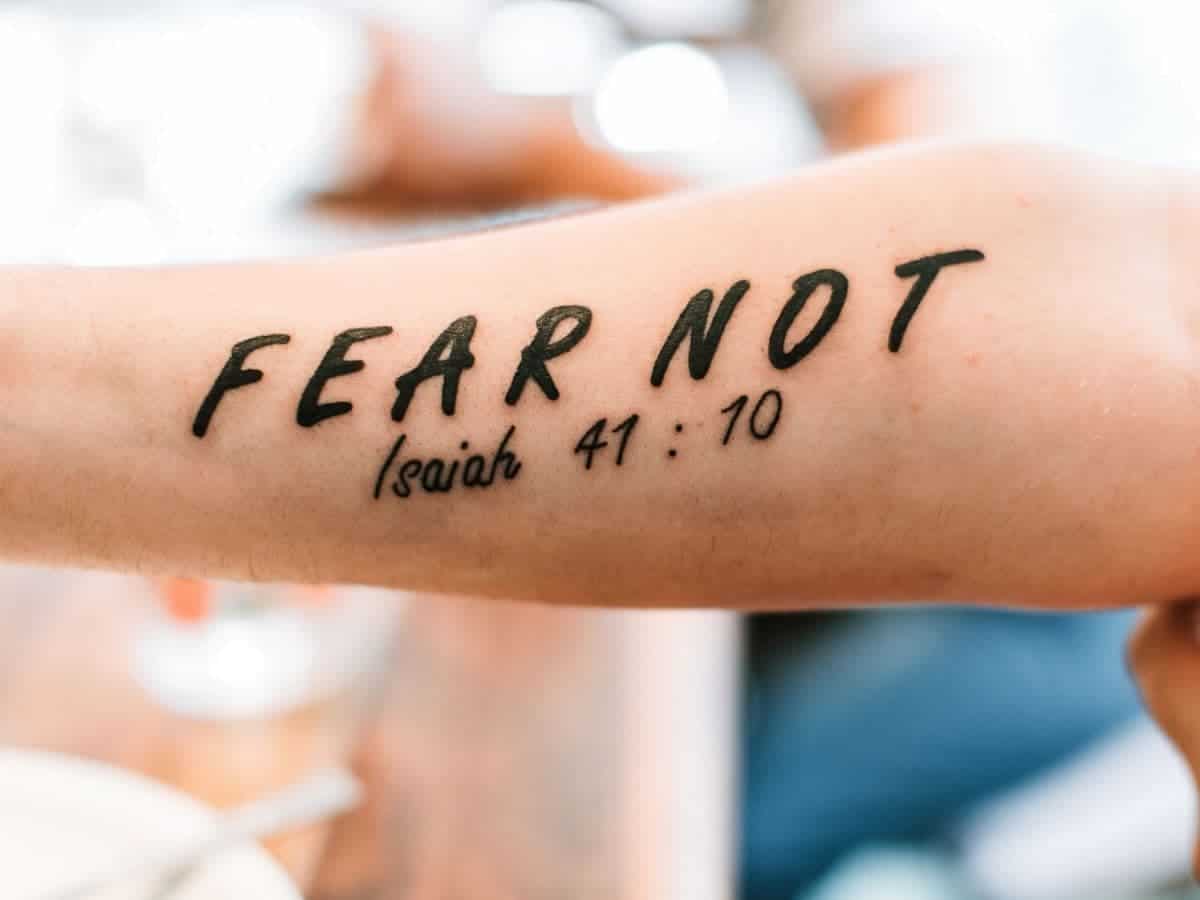 If you're a Christian, there are other choices aside from crosses. Get a Bible passage or imagery tattooed on your body if you have one that means a lot to you.
There are many different designs and sizes to pick between. So, have fun looking through all of the Christian tattoo ideas to find one that you like.
26. Scorpio tattoo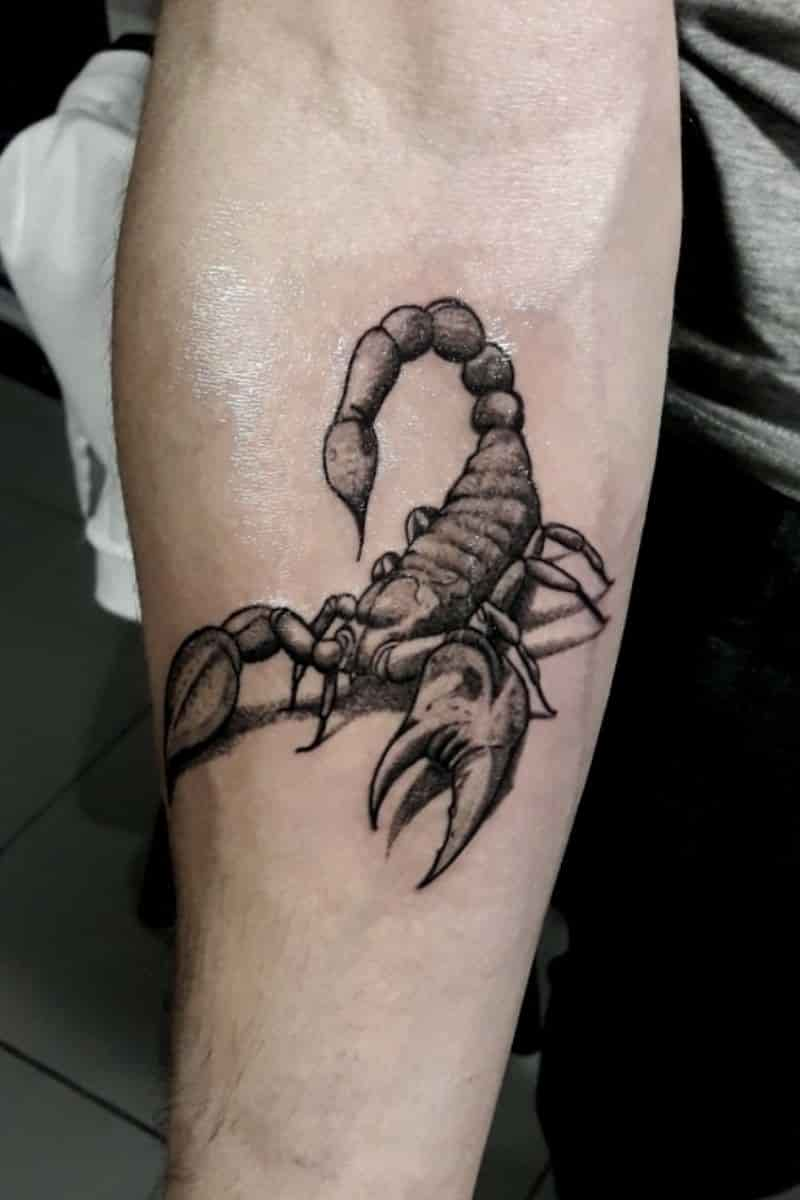 Whether or not you're a Scorpio, you can get the tattoo. A scorpion tattoo is a powerful statement.
This ferocious and strong monster begs for a bold tattoo that will stand out no matter where it's located.
27. American flag tattoo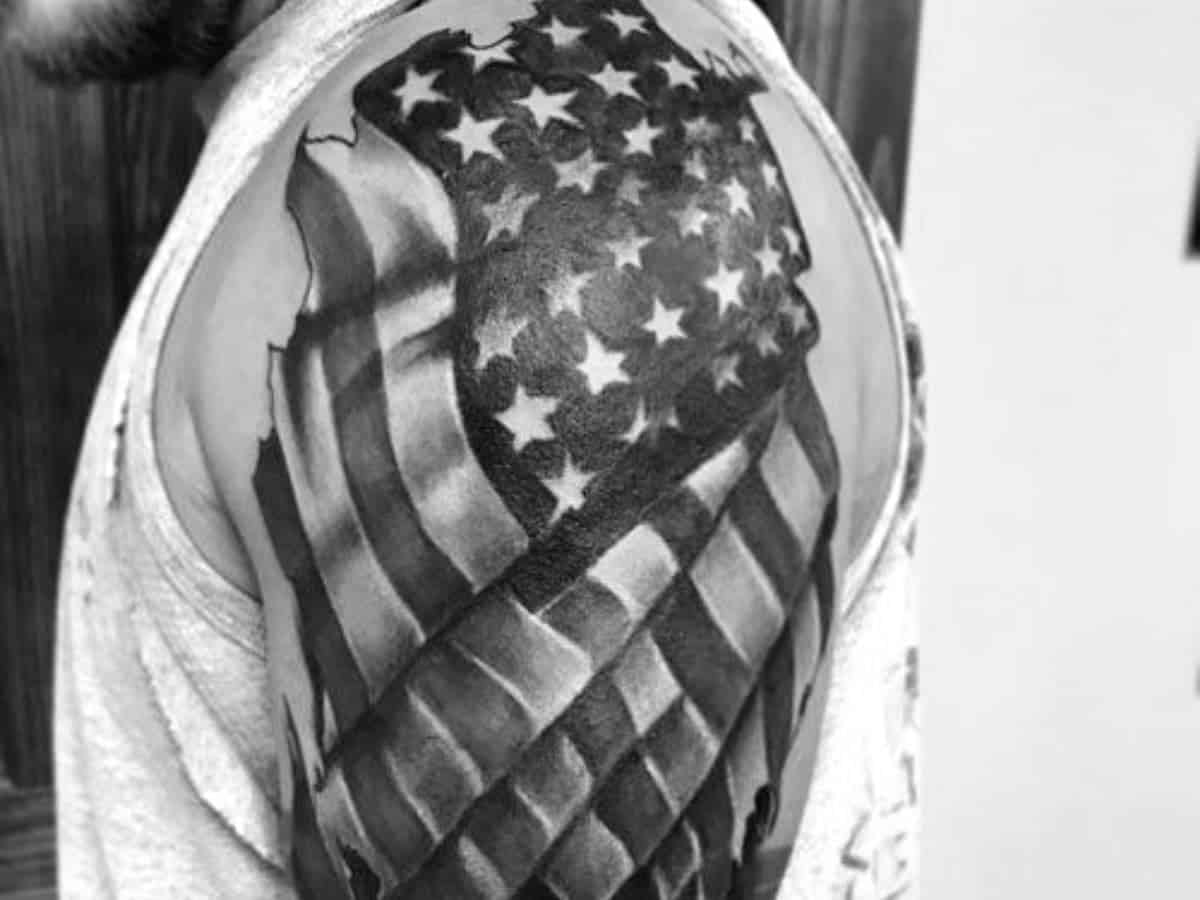 An American flag tattoo is a great way to show off your patriotism or affection for the United States.
Whether in full color or black and white, it's instantly identifiable and will identify you as a real patriot.
Anything from a large flag covering your entire back to a small one on your arm or leg looks great.
28. Grim reaper tattoo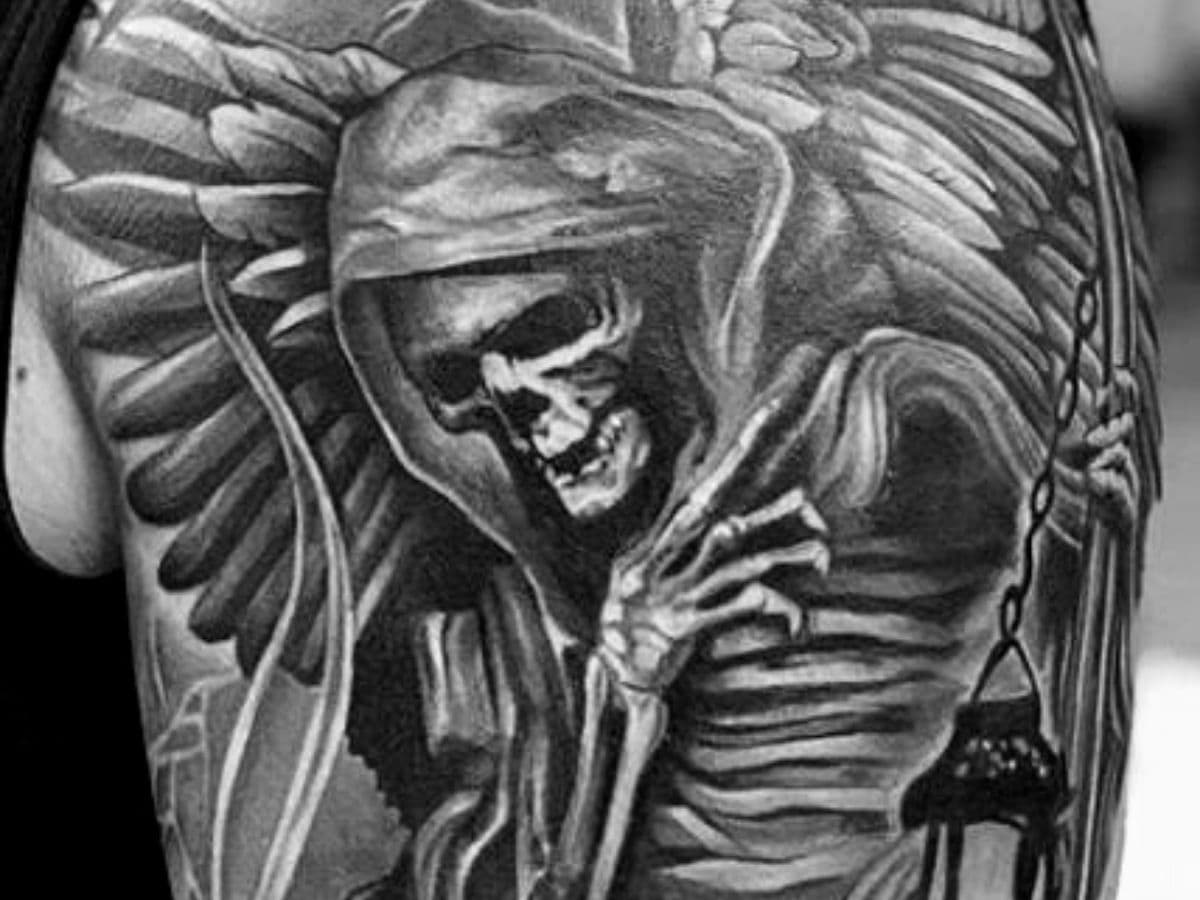 The grim reaper is a tattoo that symbolizes death and dying. However, it's not for everyone. It can also serve as a reminder to value and accept life.
A tattoo of the grim reaper can mean you've come to terms with the fact that death is an inevitable part of life. Plus, it can look cool.
29. Celtic tattoo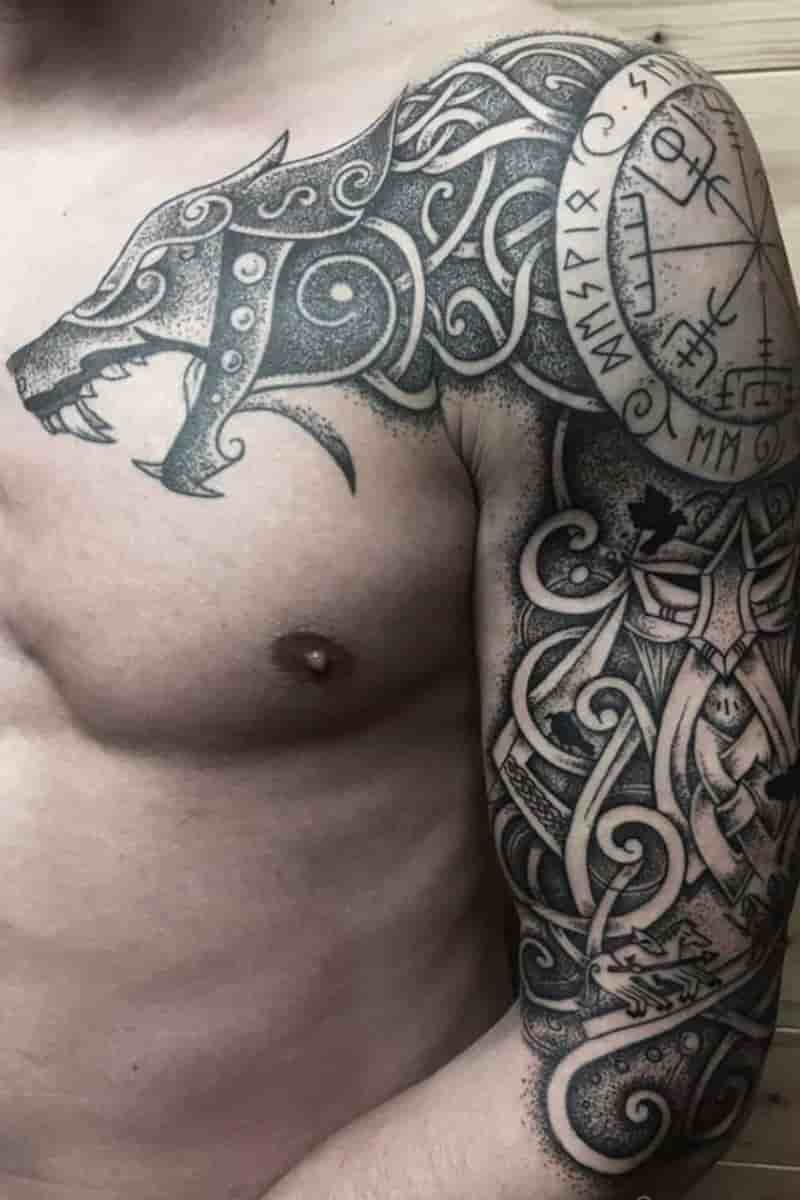 Celtic tattoos include elaborate motifs that may range from bold to delicate, relying on your specific demands.
Perhaps you're seeking a symbol of your Celtic ancestry or Celtic bravery and power. It's hard to go wrong with a traditional Celtic design.
30. Demon tattoo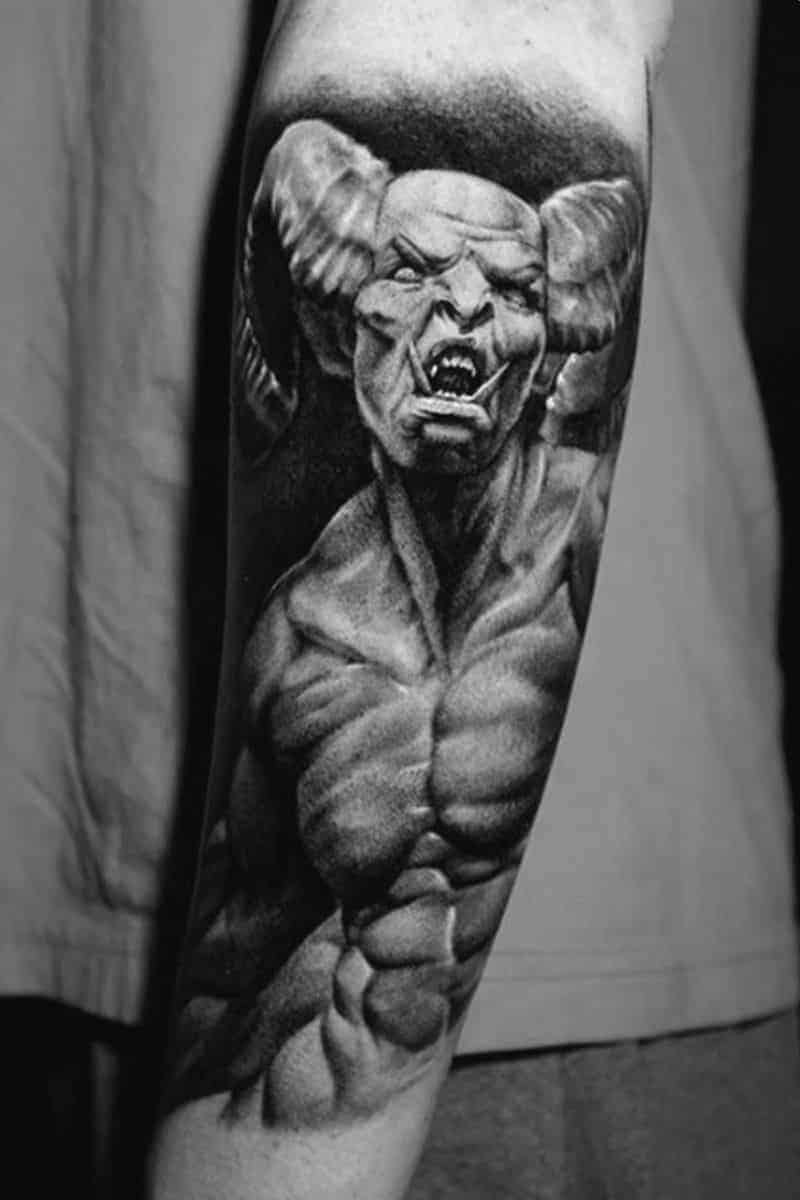 Demon tattoos are the polar opposite of angel tattoos. It's a good way to show off your darker side or a fascination with the occult.
These may be used in conjunction with angel tattoos to represent the two sides to everyone, or they can stand alone and be just as powerful.
31. Star Wars tattoo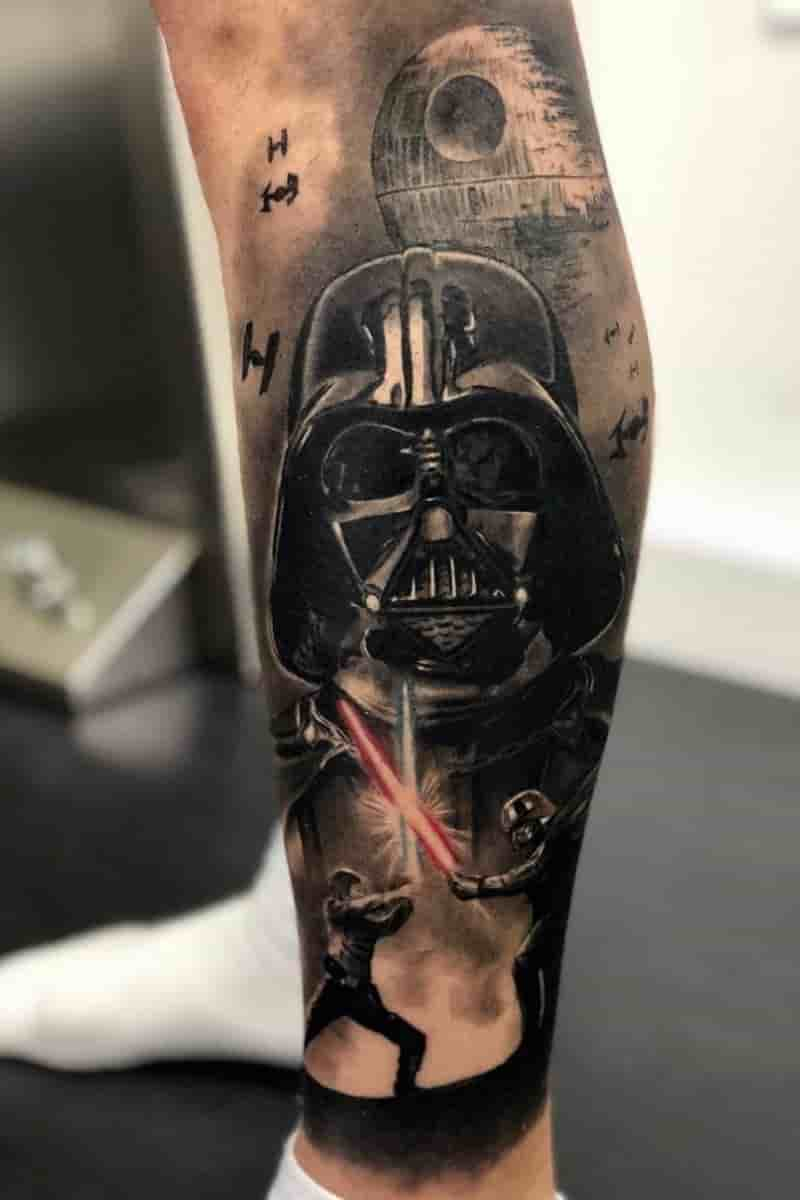 If you love Star Wars, get a Star Wars tattoo to express your devotion to the franchise.
You may get your favorite character, statement, or scene tattooed on your body.
Explore amazing Star Wars tattoo ideas to make your design, whether you desire a tiny or huge tattoo.
32. 3D tattoo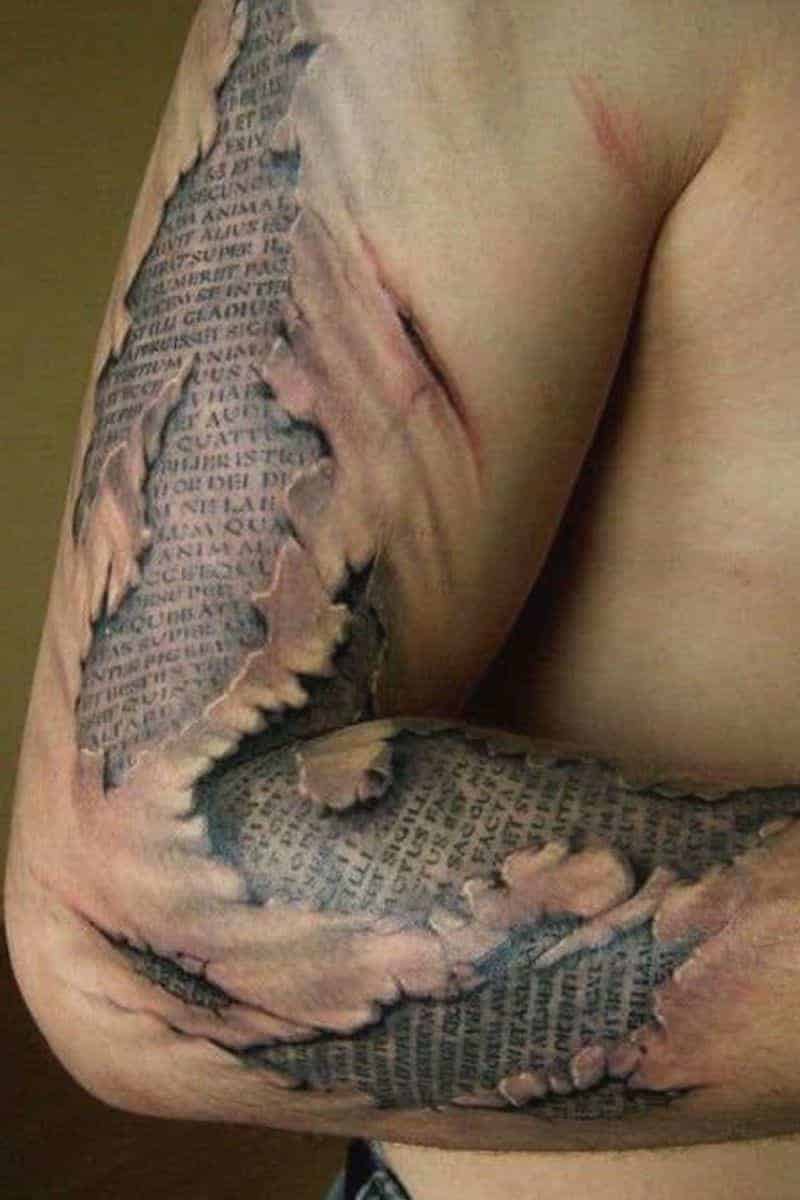 Get a 3D tattoo if you want to stand out from the crowd.
You'll need to hire a very skilled tattoo artist for them, but the end product will be well worth the effort.
Be aware that they're frequently big chunks, so plan accordingly.
33. Biomechanical tattoo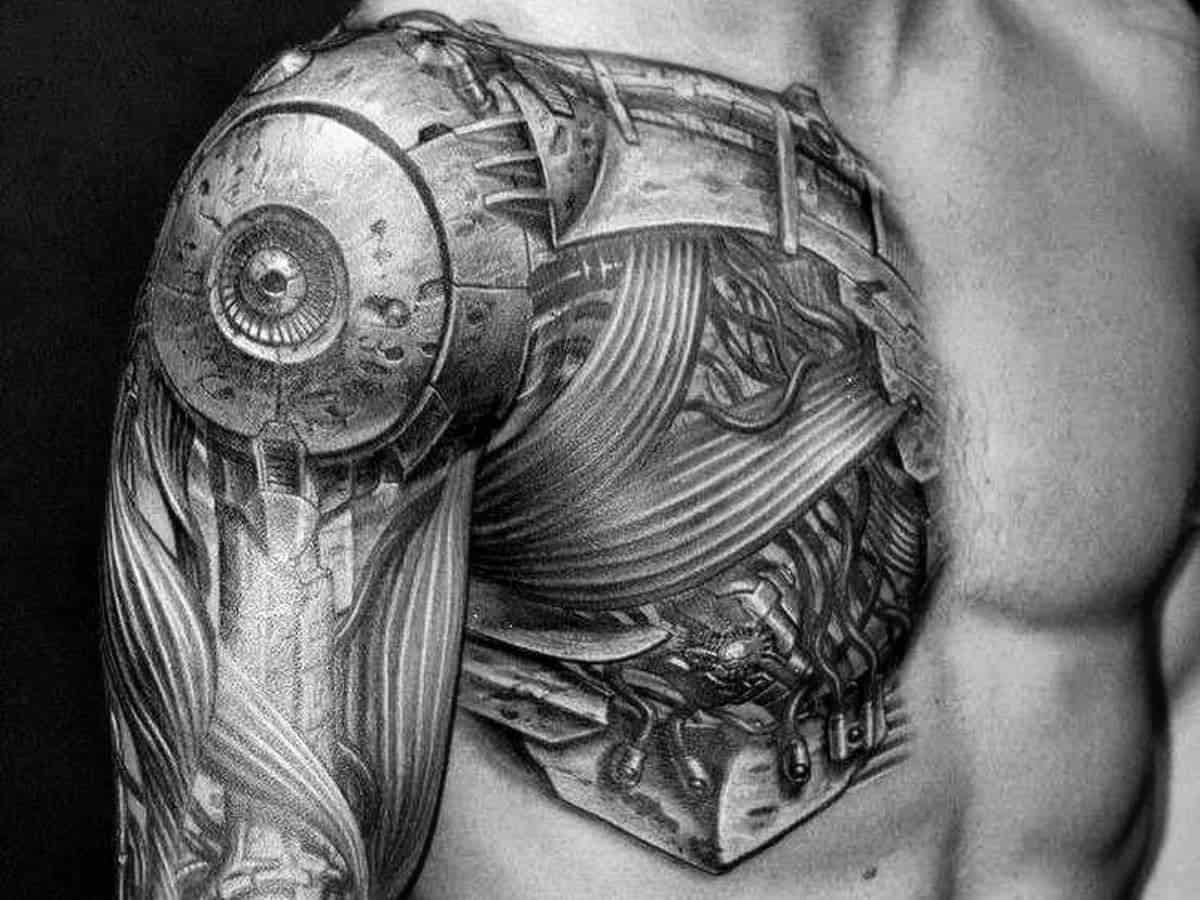 Biomechanical tattoos need a skilled and devoted artist, but the results are stunning.
It's an excellent way to become part-man, part-machine, and get a realistic tattoo with a science-fiction twist.
34. Music tattoo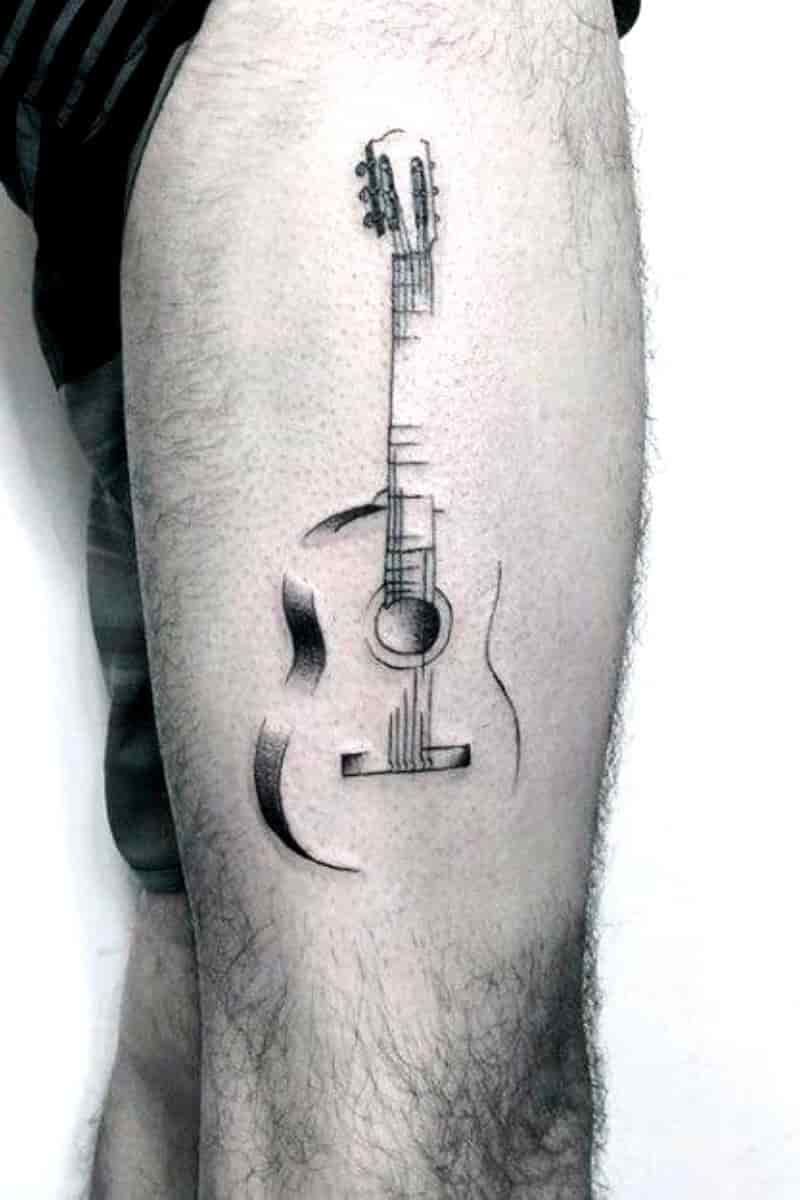 If you love music, you have a lot of tattoo choices. If you play an instrument, the notes on the instrument or the instrument itself will look fantastic.
Consider getting a tattoo of your favorite band's emblem or a meaningful phrase. You can also get the notes to a part of your favorite song.
35. Feather tattoo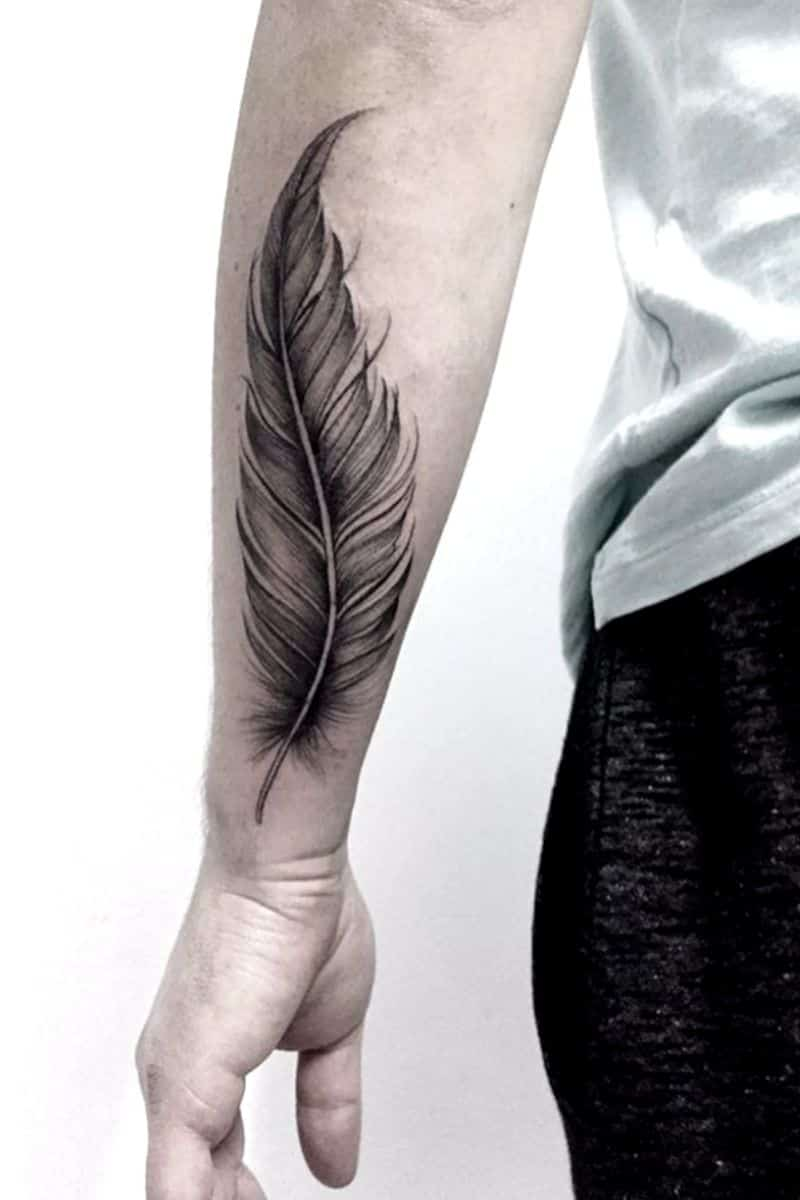 Feather tattoos are classic and stylish. They're one of the most popular tattoos for men because they look fantastic everywhere on the body.
A feather tattoo can be a large statement piece or a small filler.
36. Crown tattoo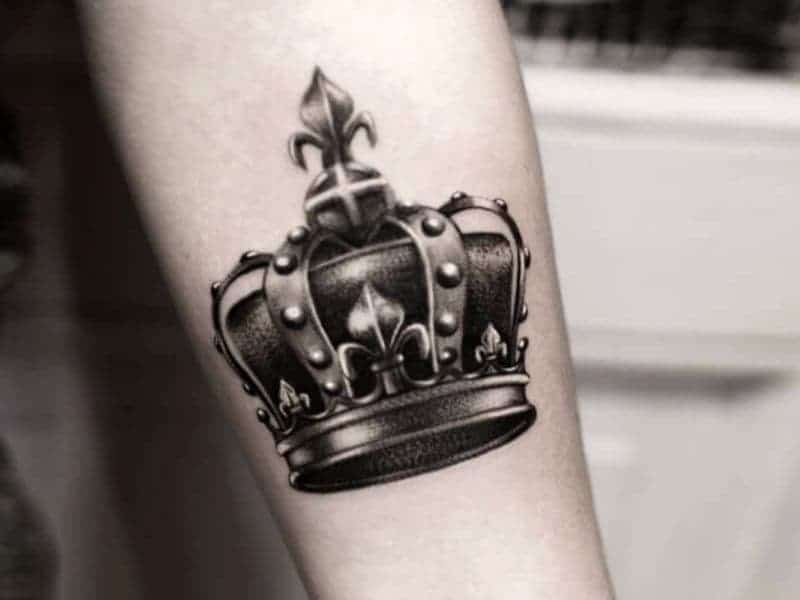 A crown tattoo will make you feel like a king or queen. Your crown may be customized with whatever you like to create a one-of-a-kind tattoo suitable for a king.
Many couples prefer getting matching crown tattoos to depict a king and queen.
37. King and queen tattoo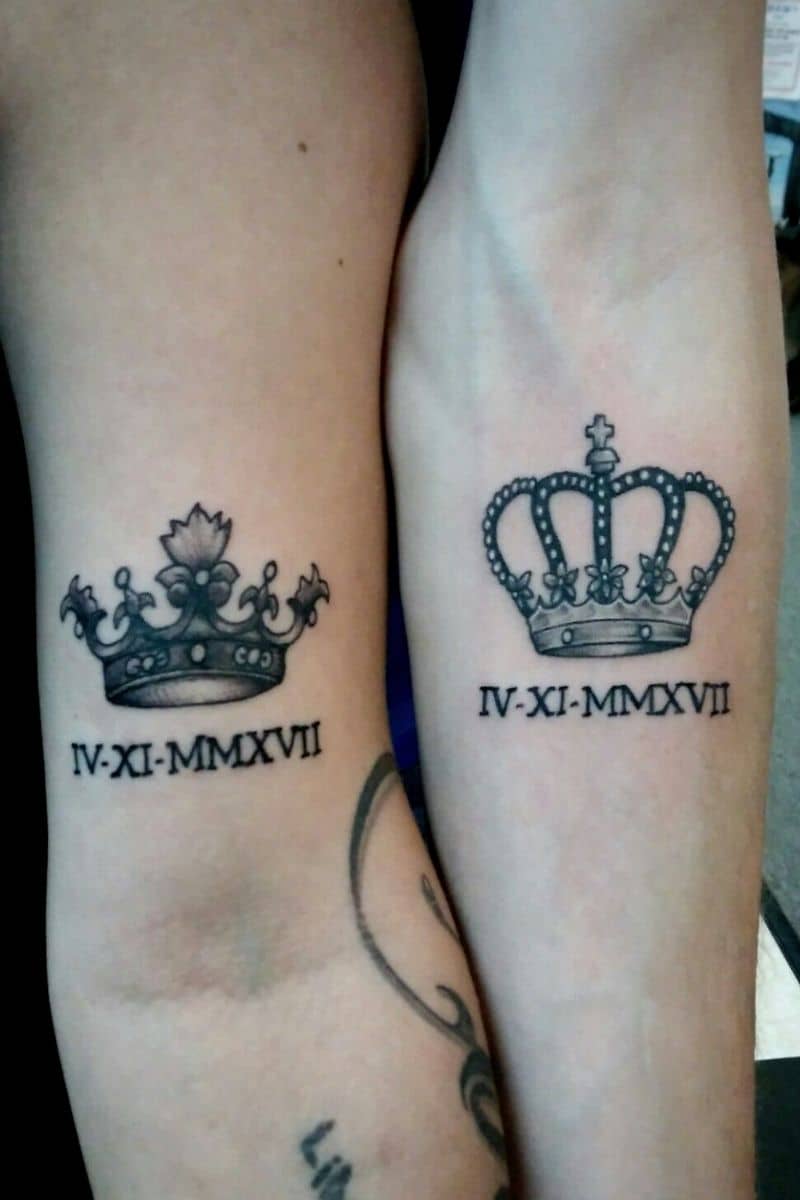 King and queen tattoos, like crown tattoos, are wonderful for matching tattoos with your partner.
King and queen tattoos are a fashionable way to demonstrate that you belong at the absolute top of society, symbolizing the authority and respect that comes with being royalty.
38. Samurai warrior tattoo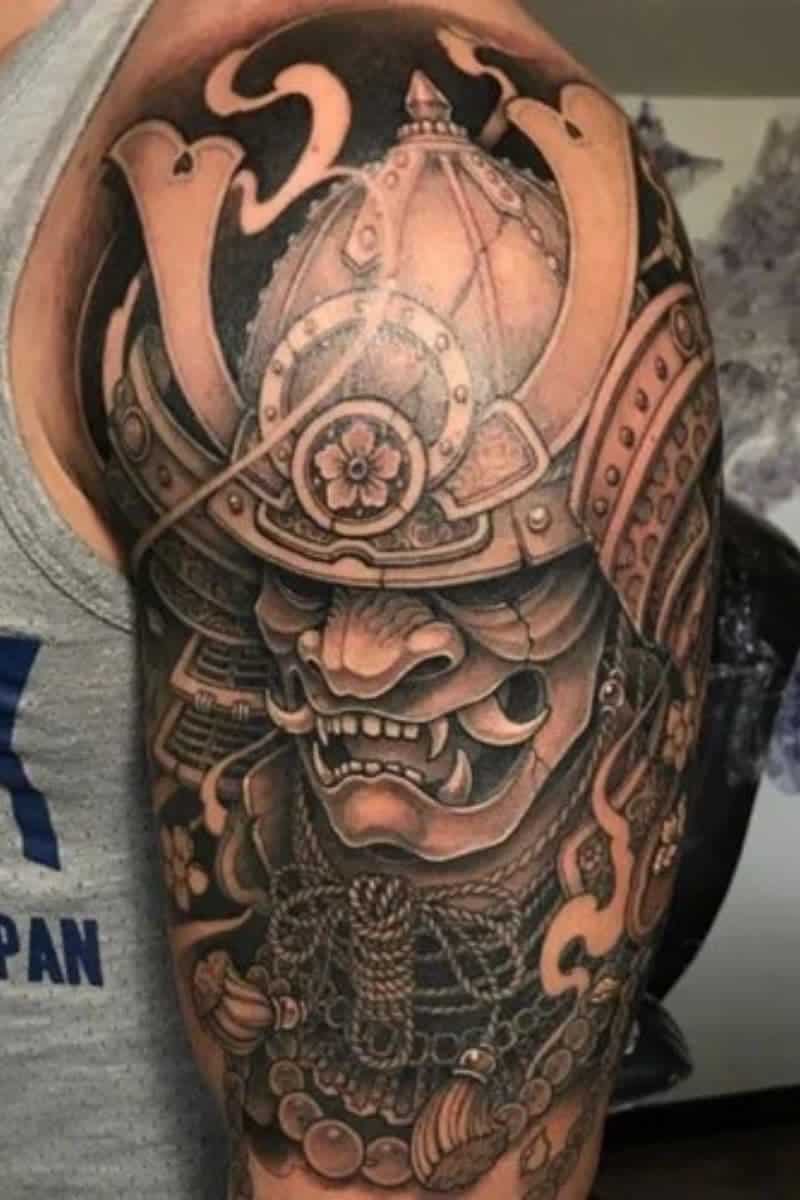 A samurai warrior tattoo is excellent if you want a tattoo that signifies power, courage, and masculinity.
Respect, courage, and loyalty were important to these warriors, and if you share these qualities, you might acquire one of their tattoos.
39. Norse tattoo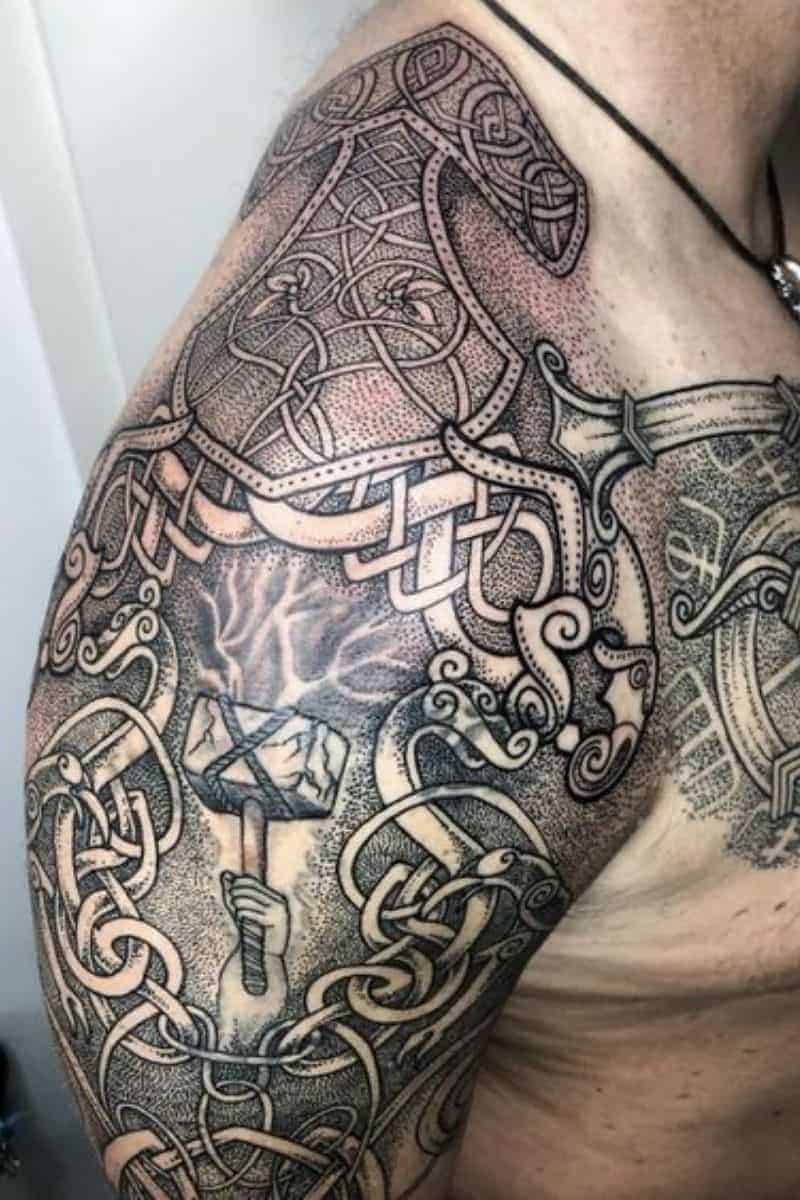 When it comes to getting a Norse tattoo, the options are endless.
If you have a Norse heritage or appreciate the Vikings' bravery and spirit, get a Norse Viking Warrior tattoo on your arm, shoulder, or chest to show it off.
40. Sleeve tattoo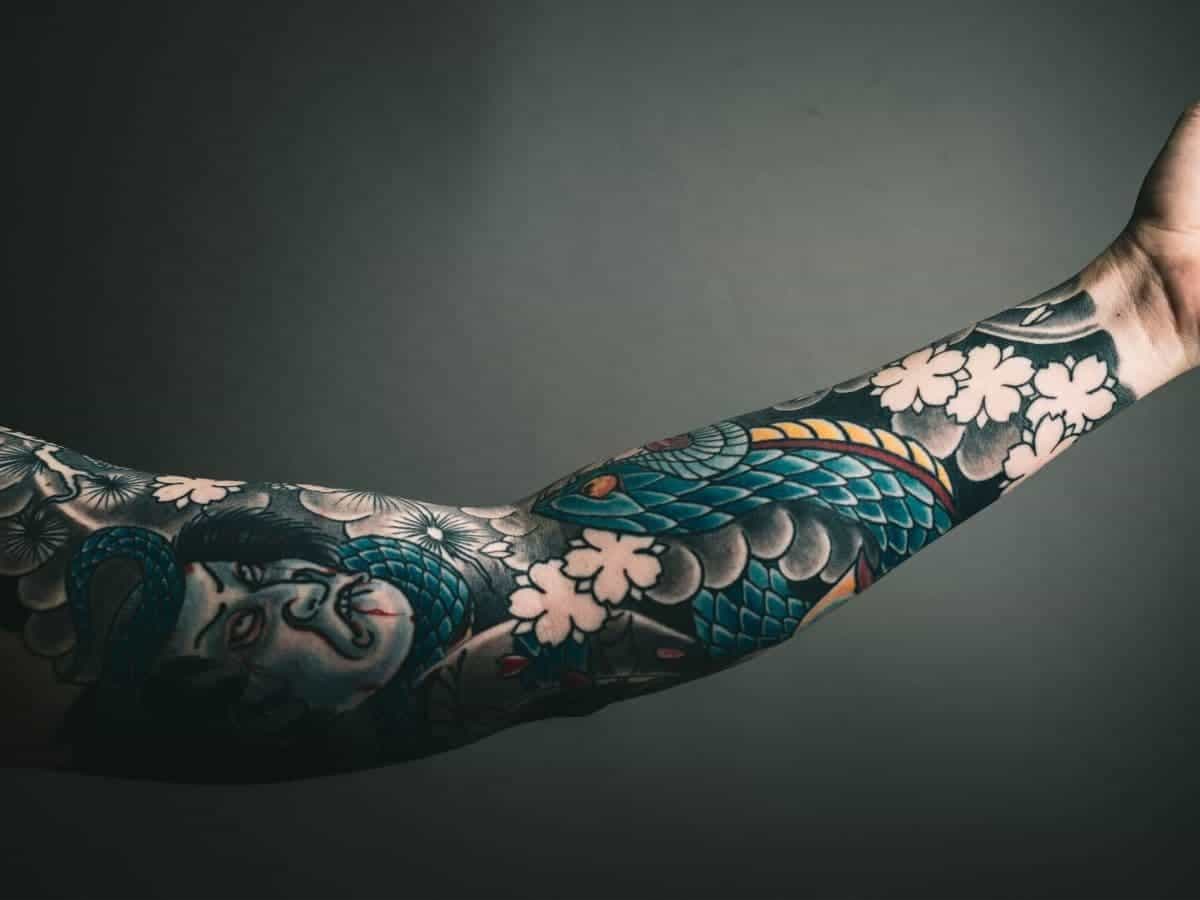 Sleeve tattoos are popular for men, and they may be in virtually any style or pattern.
Your sleeve is one of the finest locations for you to represent yourself, whether you want a tribal design, something conventional, or even a bio-mechanical tattoo.
Plus, based upon how much of your arm you want tattooed, you can select between a half and full-sleeve tattoo piece.
41. Portrait tattoo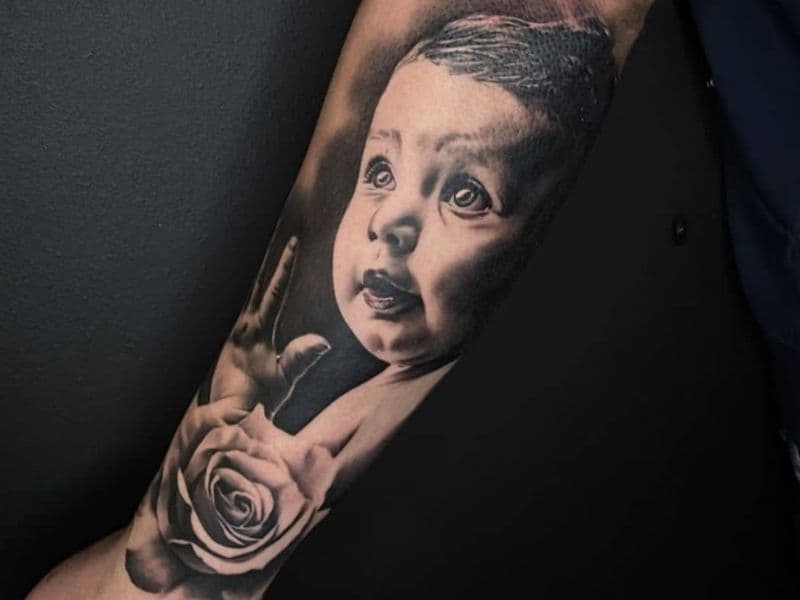 A portrait tattoo can be of anyone. Some people have images of real people, while others use fictional characters.
The purpose of a portrait tattoo is to remind yourself of someone you love, respect, or admire.
The most popular locations for portrait tattoos are the arms, shoulders, back, or thigh.
42. Snake tattoo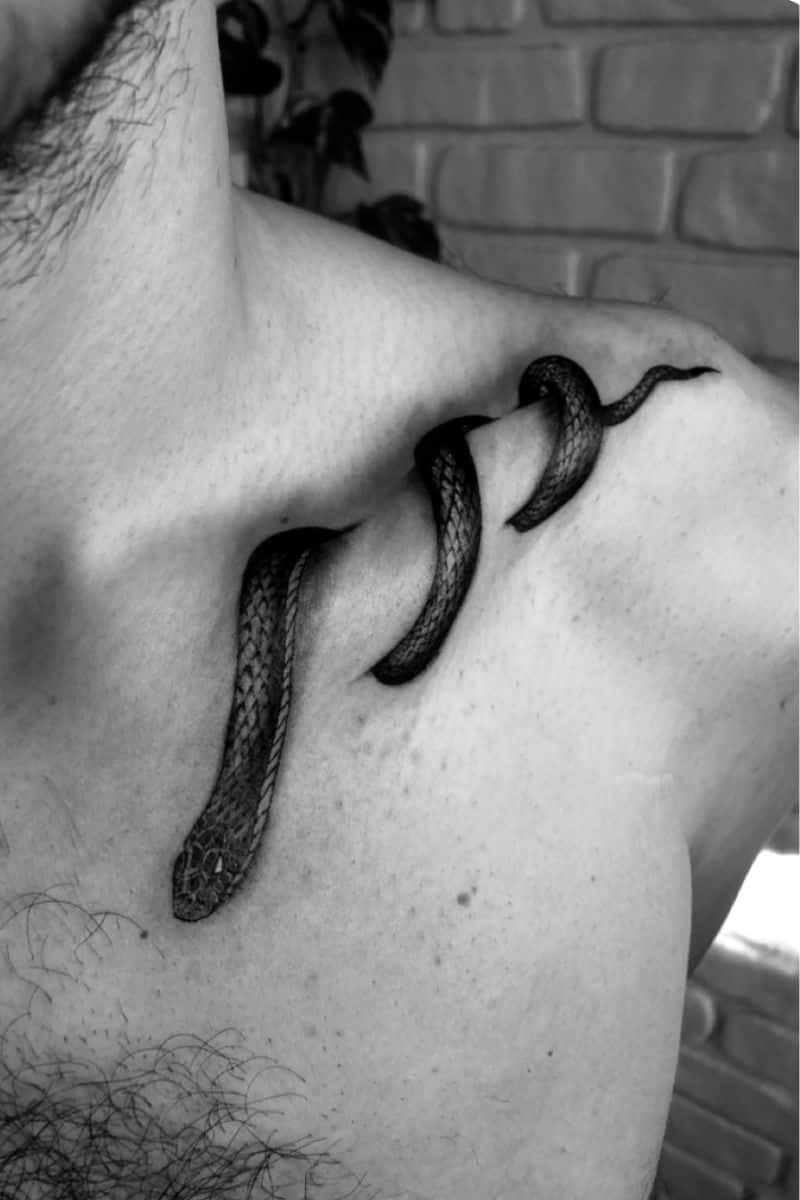 Snakes symbolize rebirth and transformation because they shed.
Other meanings include the circle of life, mysteriousness, protection, and the dark side.
If you're in the middle or end of a significant change in your life, a snake tattoo may be an excellent choice.
The best places to get a snake tattoo are your legs, arms, or back. Also, they look best when they're facing downward.
43. Money tattoo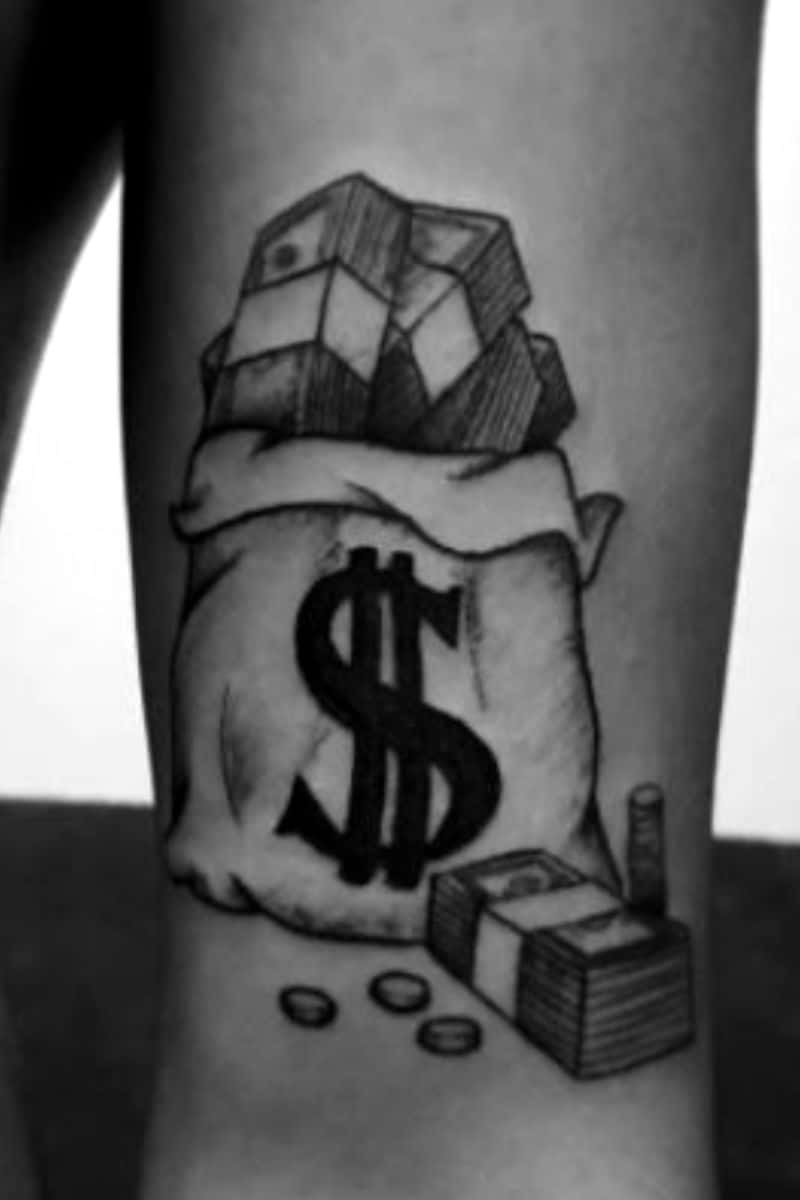 Money tattoos have various meanings. You could use it as a reminder to work hard and focus on your goals.
It can also make you feel powerful and wealthy.
Money tattoos are often on hands and arms because they're visible most of the time.
There are also many designs. You can get a tattoo of bills, dollar signs, a bag of money, or the Monopoly man.
44. Tribal tattoo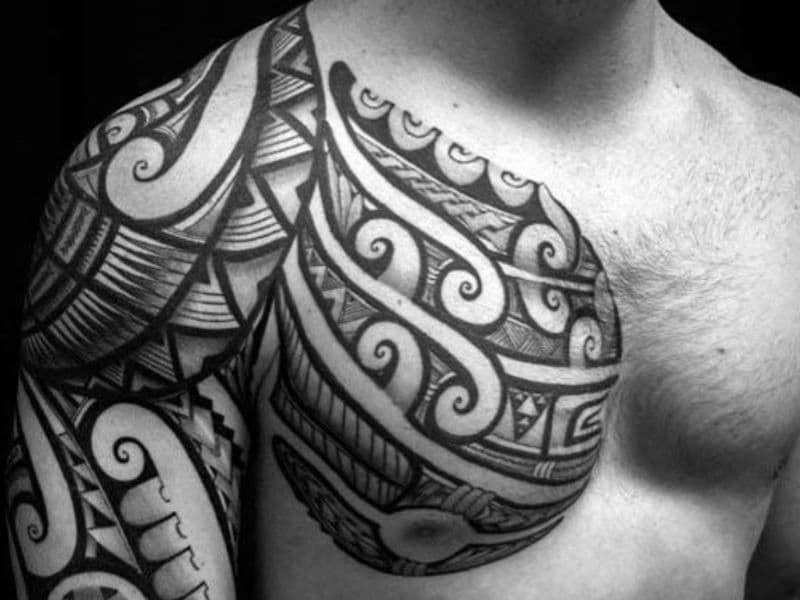 Tribal tattoos symbolize heritage, protection, power, success, and strength.
While tribal tattoos are from different cultures, you can get one for the looks.
There are Filipino, African, Polynesian, Indian, Celtic, Aztec, and Irish tribal tattoos.
Most of them look best on your shoulders and arms.
45. Moon tattoo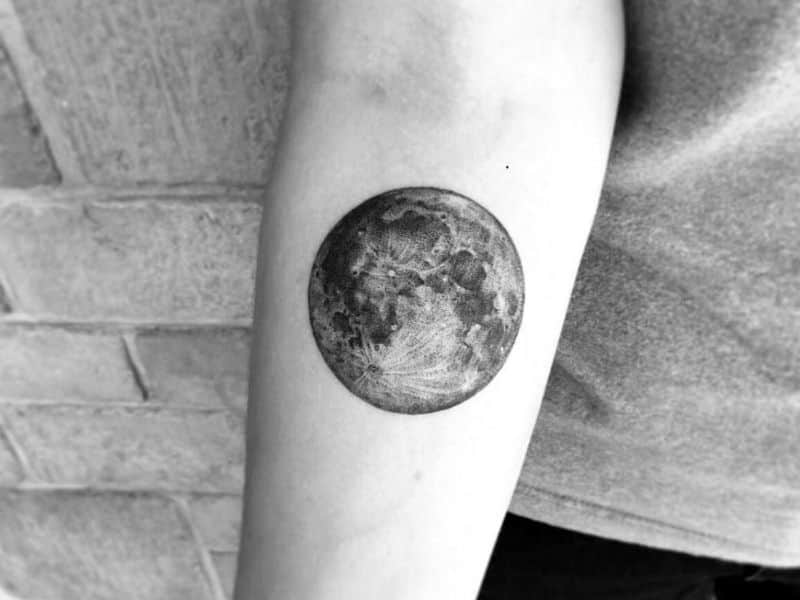 Moon tattoos symbolize growth, change, and light in the darkness. The best part about moon tattoos is versatility.
You can get a tattoo of different moon phases and sizes. It can also be the main tattoo or a part of a larger one.
46. Wave tattoo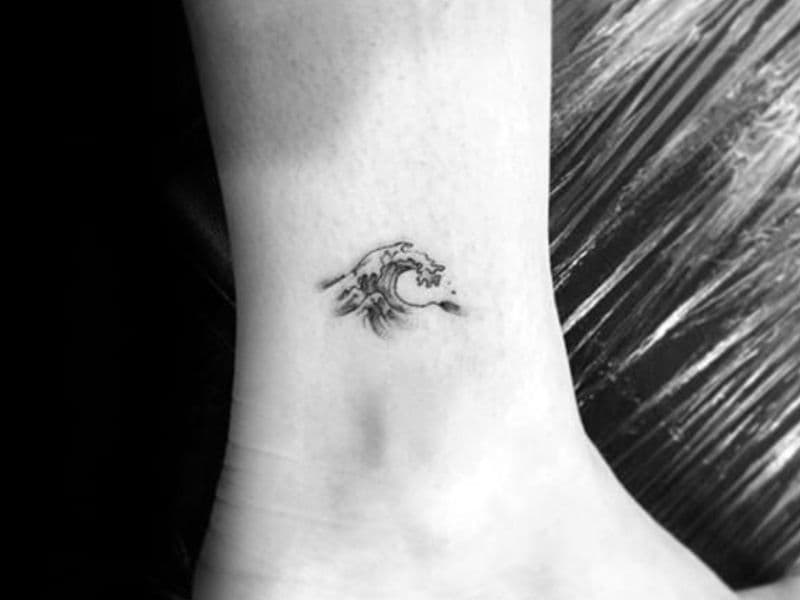 Waves represent movement, rhythm, power, and serenity. The meaning depends on the type of wave you get.
Wave tattoos are a classic and they look best on your arms or legs.
There are simple and complex waves. Regardless of which one you get, waves are excellent tattoos.
Featured image courtesy of Unsplash.
About David Em
Founder
David Em is the founder of Next Level Gents, the ultimate destination for tips and advice about style, grooming, fitness, and success.