Being consistent with your oral care routine is a great way keeps your teeth and gums healthy. On top of that, it can also lead to whiter teeth.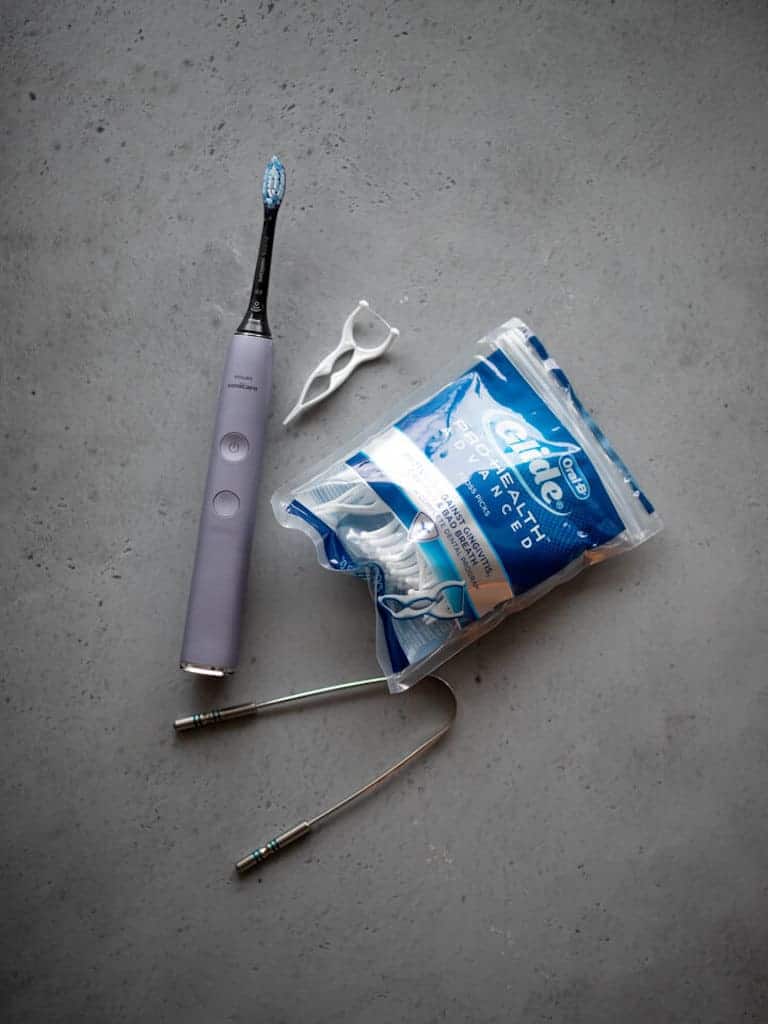 Estimated reading time: 5 minutes
We receive a commission on purchases made through links on this page. For more information, read Affiliate Disclosure.
Importance of oral care
Oral care is important because your teeth and gums play a big role in your overall health.
From helping you chew and talk to being a sign of disease and infection, oral health is important to maintain (Source: American Medical Directors Association).
According to the Journal of Dental Sciences, poor oral hygiene is related to disease and a higher mortality rate. This shows the importance of dental hygiene.
A great way to keep your mouth healthy is to follow a routine consistently. Oral health isn't a goal you reach once, it's a life-long journey.
Oral care will make you feel healthier, have nicer teeth, and prevent issues from occurring.
Effects of poor oral health
When you don't take care of your oral health, it can lead to tooth decay (cavity) or Periodontal disease (Source: CDC). These two issues can be painful, lower your quality of life, and lead to other issues.
Symptoms
Oral care isn't something you should ignore and the consequences of neglecting oral care are serious.
According to Dr. Supriya Verma, the following symptoms can be signs of poor oral health:
Bleeding
Gum pain
Bad breath
Decay
Receding gum line.
Understand your specific needs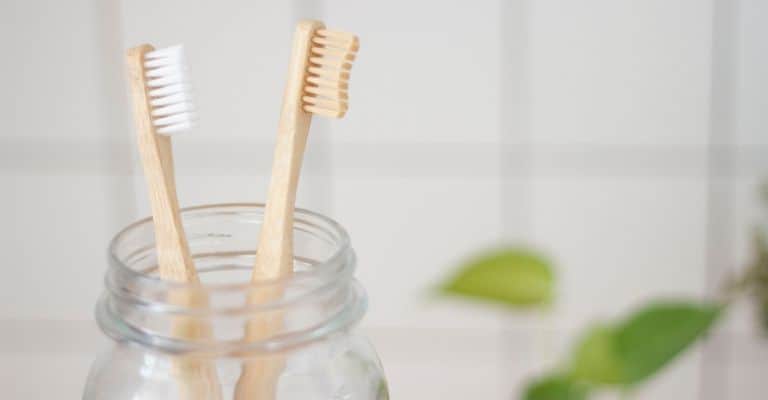 With oral care, there isn't a routine that'll suit everyone because you may have certain needs depending on your situation.
If you have a medical condition your routine may look different than someone with braces or dentures.
This is where you'll want to consult with your dentist, hygienist, or oral health specialist to understand what you should do to take care of your teeth.
Based on your conversation with a specialist, develop an oral care routine that works for you and follow up.
When it comes to maintaining oral health, consistency is the key.
Daily oral care routine
The following is an example of a daily oral care routine that can be done in the morning and evening:
Brush
Rinse with water.
Floss
Scrape tongue.
Use mouthwash.
Dental hygiene tips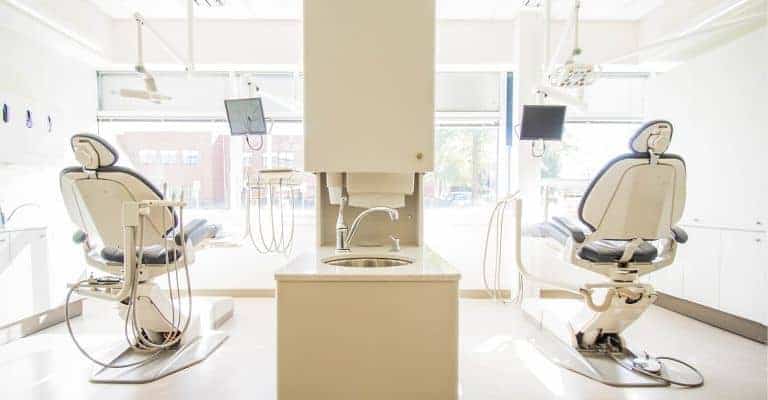 Although looks are an important part of teeth, there are other factors that matter as well. Here are 5 dental hygiene tips to help you maintain healthy and good-looking teeth:
Don't Brush After Acidic Food and Drinks. According to Michael Lynch, D.M.D., Ph.D., acidic foods and drinks soften your enamel for a period of time. If you brush immediately after, you can remove some of the enamel. Therefore, it's best to wait 30 to 60 minutes after consuming acidic foods or drinks to brush your teeth.
Change Your Toothbrush Every 3 to 4 Months. When your bristles look worn out, it's time to change your toothbrush. This usually occurs every 3 to 4 months (Source: CDC).
Use a Soft-Bristled or ADA-Approved Electric Toothbrush. According to Thomas Myers, DDS, these two types of toothbrushes are best for your teeth and gums. Harder bristles can be more damaging and abrasive, especially over time.
Visit Your Dentist Every 6 Months. Make sure you get regular dental cleanings every 6 months. This is a good opportunity to make sure everything is going well and that you're taking good care of your teeth.
Brush the Right Way. According to the American Dental Association, there is a right way to brush. The ADA suggests brushing at a 45-degree angle to remove plaque above and below. To clean the inside surfaces of your front teeth, brush vertically.
Tips for whiter teeth
Whiter teeth can lead to a better smile and more confidence. Here are 3 tips to naturally help you get whiter teeth.
Limit Foods and Drinks That Stain. Coffee, tea, and red wine are drinks that stain your teeth. You don't have to cut it out completely but be aware that they can impact the color of your teeth (Source: American Dental Association).
Avoid Smoking and Tobacco Products. Smoking and tobacco products will damage your teeth and gums. Avoid these two things to maintain white teeth (Source: American Dental Association).
Eat Crunchy Fruits and Vegetables. Foods like celery, cucumbers, apples, pears, and carrots scrub the surface of your teeth. They also help remove plaque that has accumulated which is what makes your teeth appear yellow (Source: Michael Lynch, D.M.D., Ph.D.).
ADA approved toothbrushes
The American Dental Association has a list of manual and electric toothbrushes that they have approved for the best results.
A toothbrush gets to be ADA approved by "providing scientific evidence that demonstrates safety and efficacy, which the ADA Council on Scientific Affairs carefully evaluates according to objective requirements."
The following are several ADA approved toothbrushes:
Conclusion
By applying these oral care techniques and following a routine, you'll be on your way to healthier teeth and gums. Healthy-looking teeth are also one of the best ways to instantly look better which can help you make great first impressions.
More resources:
Featured photo by David Em/Next Level Gents.