Oral health is extremely important. Good oral health can help prevent many things ranging from bad breath to gum disease. Here is an easy routine for those of you who like simplicity in the, what most think are the monotonous things in life.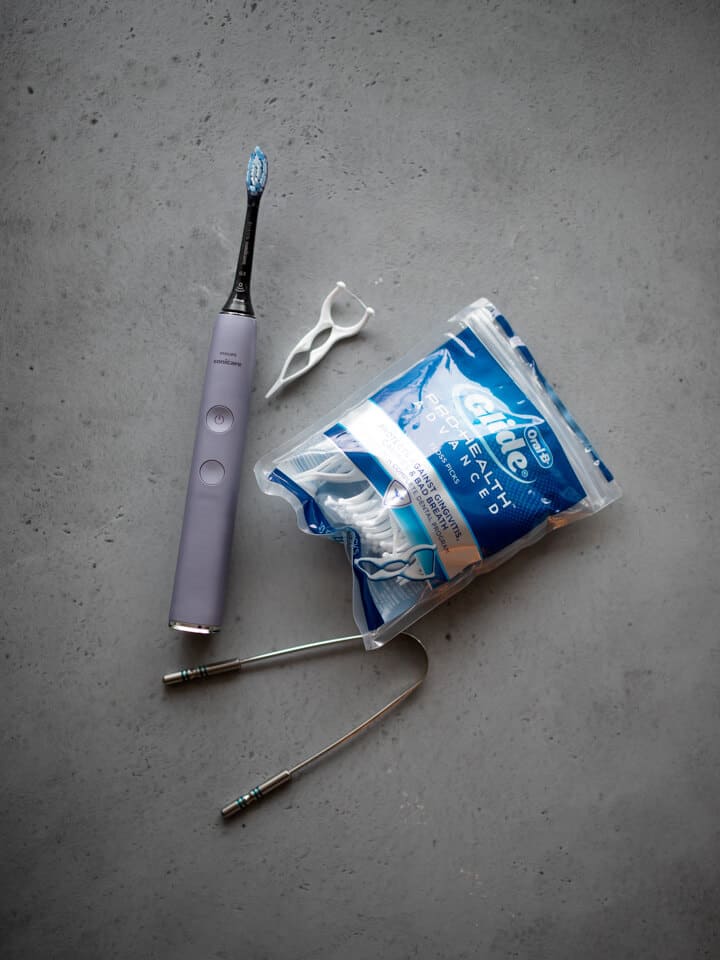 Oral Health and Overall Health
Your mouth is highly related to overall health. If you aren't taking care of your oral health, it can lead to many other health issues. Often, oral signs and symptoms are used to detect diseases.
Keeping your mouth healthy is one of the greatest ways to holistically be and feel healthier.
Understand Your Specific Needs
This is my personal routine and I speak boldly because it has worked for me. Everyone is different and you may have health conditions that I don't have.
This is a relatively basic routine so it does fit most people's needs. However, it is important to consult with your dentist or oral health specialist to understand what your specific needs are.
The Daily Routine
Brush at least twice a day (morning and before bed)
Floss at least once a day
Rinse
Scrape Tongue (when you brush)
That is it. Easy right? It's an easy daily routine and if you are consistent, you will see great results.
Products I Use
Brushing: I use an electric toothbrush from Sonicare
Flossing: I use floss picks from Oral-B.
Scraping: I use a tongue scraper from HealthAndYoga
The products above are my personal preference. If you use a different product or prefer something else – use it. The most important thing is to keep your oral health in good shape.
3 Bonus Tips!
Change your brush every couple of months.
Limit sugary drinks.
Visit your dentist for regular cleanings.