Short hair is a great way to look sophisticated and put-together. From quiffs to crew cuts, get inspired by the best short haircuts for men.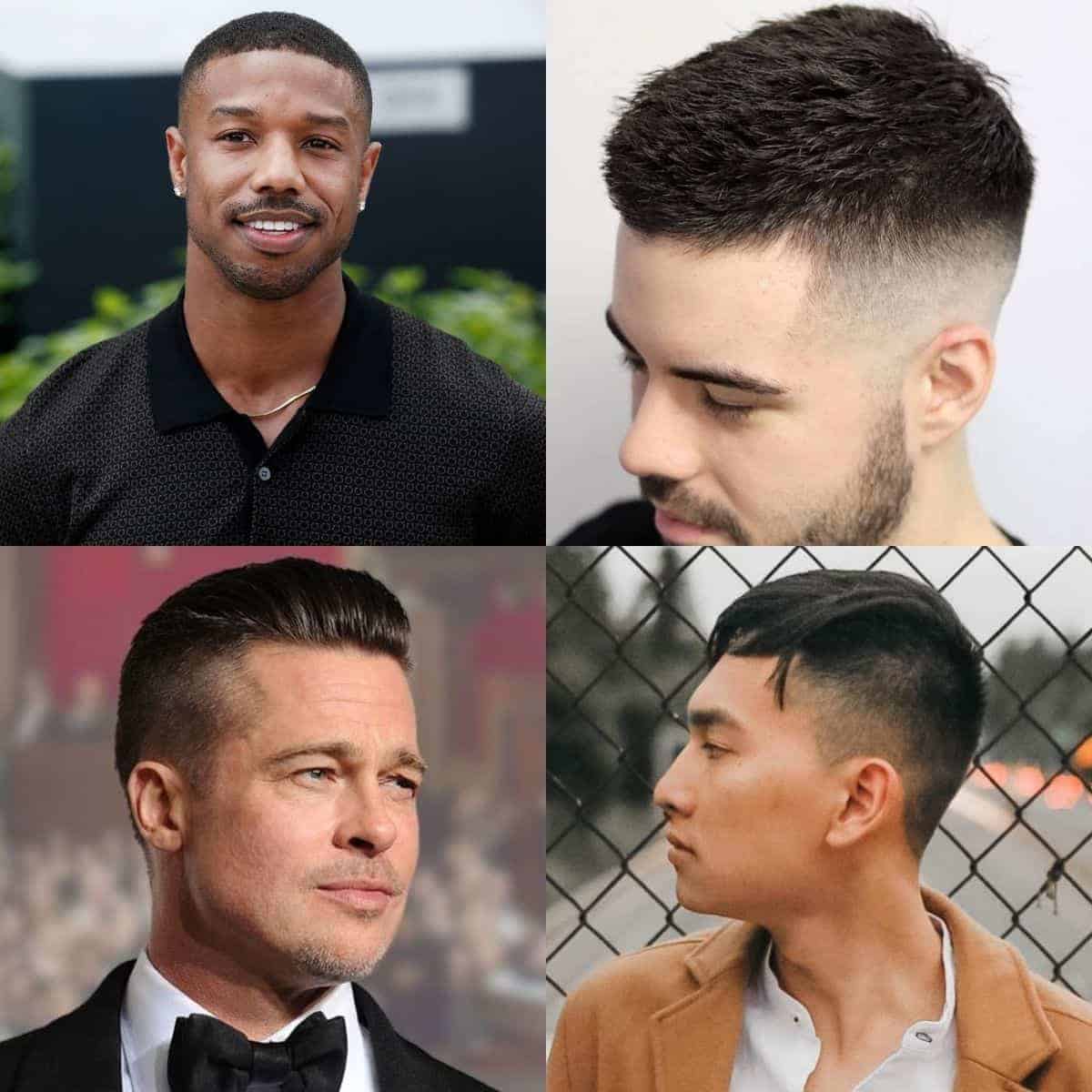 Related: How to use hair clay
1. Buzz cut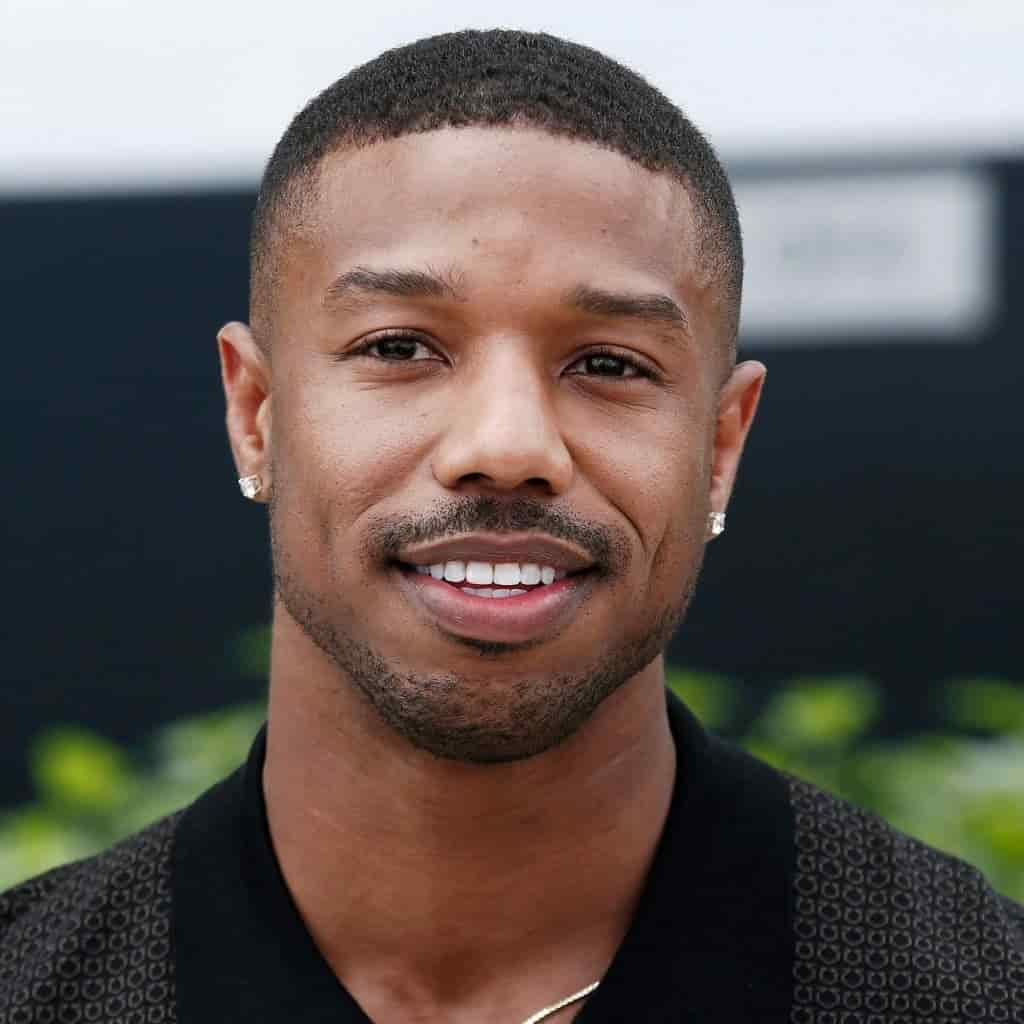 The buzz cut is easy to maintain, accentuates your face, and varies in length. It's a military-inspired haircut that's minimal and has stood the test of time.
There are many variations of the buzz cut, as it's an entire class of its own.
The classic buzz cut shaves the top, sides, and back of your head at the same length to give you a uniform look.
Another popular style is the modern buzz cut, which is also called the fade buzz cut.
Your barber will start by shaving the sides and back of your head to create a fade. Then, they'll shave the top to your desired length.
It's important to note that the buzz cut isn't for everyone. If you have a bigger forehead, a buzz cut can make your forehead look bigger.
They look good if you have a round, rectangle, or oval face shape. It'll also look good if you have a lean face and a defined jawline.
2. Crew cut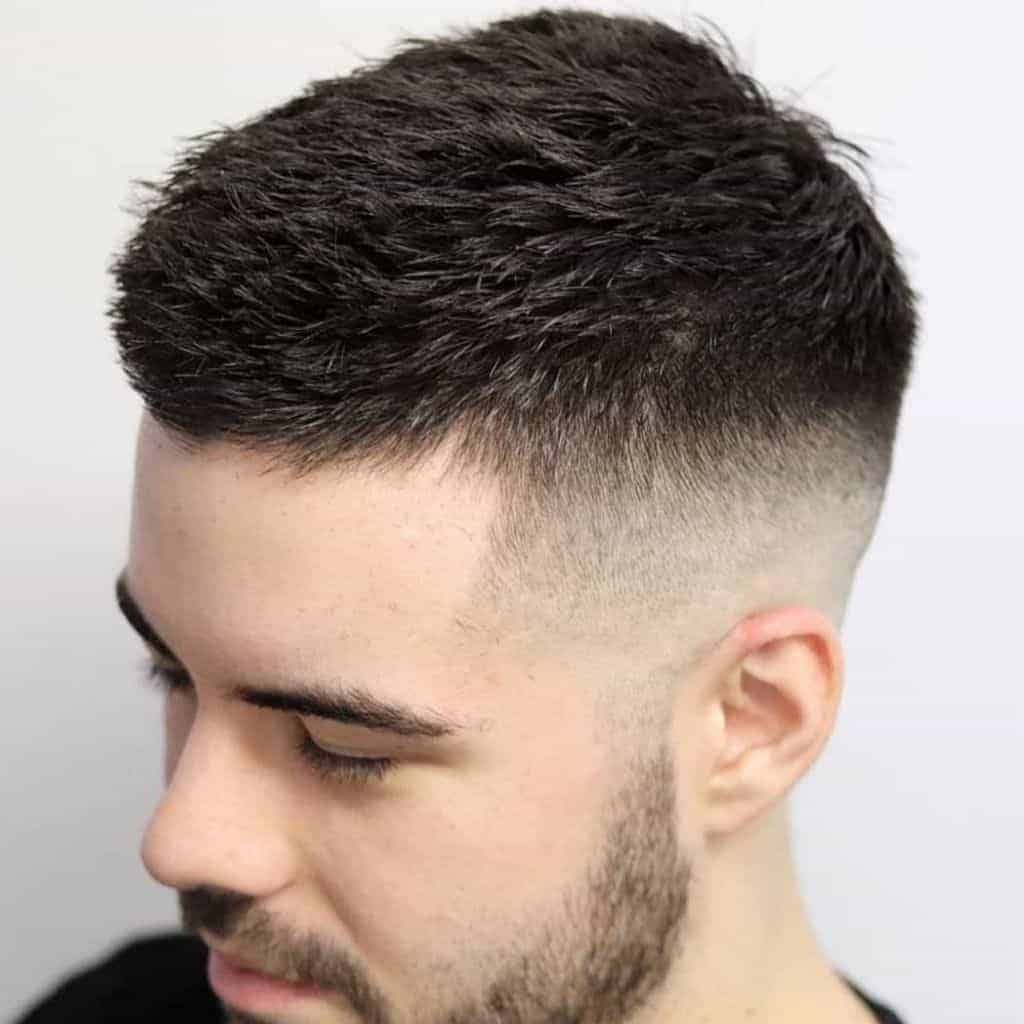 For a masculine, elegant, and professional-looking haircut, the crew cut is an excellent choice. It's also known as the Ivy League haircut.
Like the buzz cut, it's a minimal haircut. However, it requires a little more maintenance.
A crew cut features longer hair on top and shorter hair on the back and sides of your head. Typically, it's a quarter of an inch or shorter.
It's a classic hairstyle that looks good on most men. If you're on the fence about it, it'll likely look good on you, too.
What you'll want to focus on are the sides. Based on your face shape, decide on how you want the sides to look. You can get a fade or keep the length the same throughout the sides.
If you want a simple and clean look, the crew cut is the haircut for you.
3. Comb-over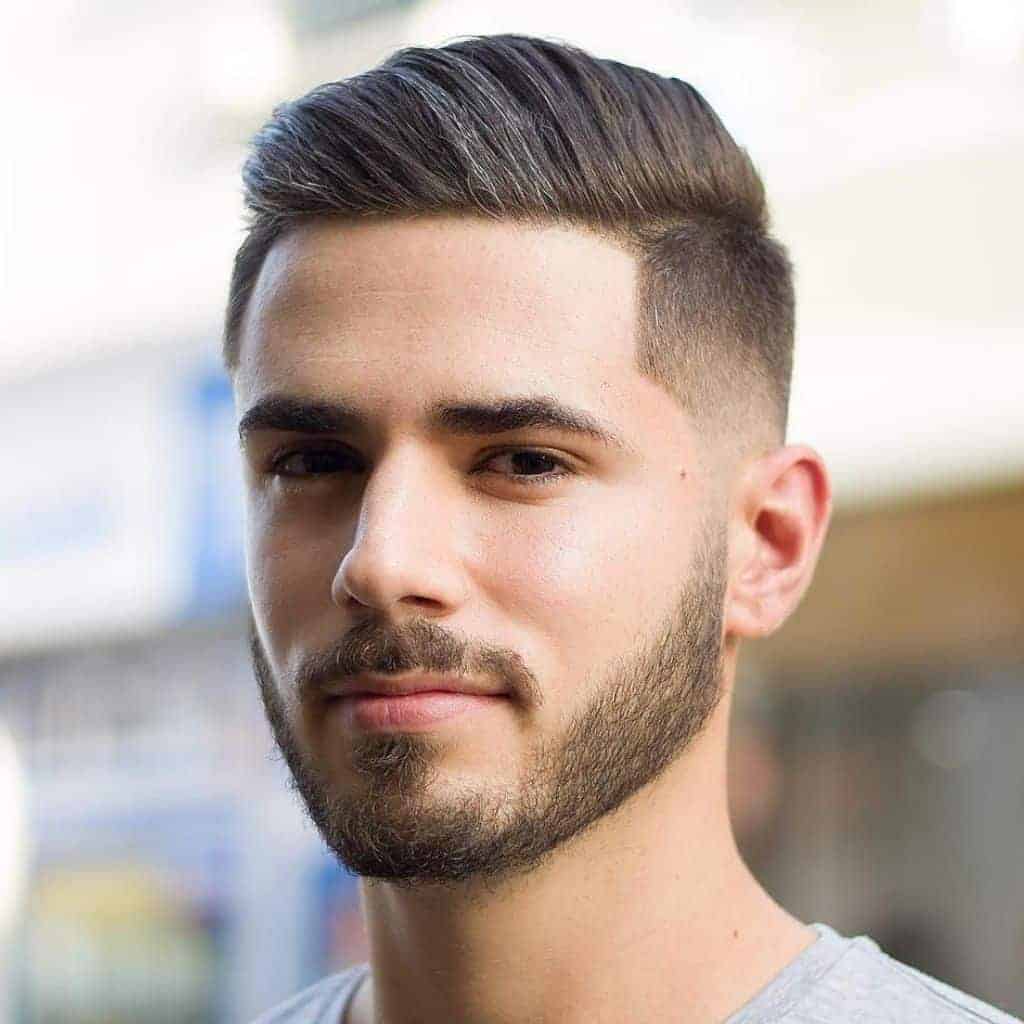 A comb-over haircut is one that brushes your hair from one side of your head to the other.
Originally, the comb-over was meant to cover up balding. Now, it's a stylish haircut that'll make you look dapper.
Related: Types of comb-overs
Like other haircuts, you have many options when it comes to the sides. You can get a fade, taper, or keep it all the same length.
For the top, leave a few inches, so you can comb it over to the other side of your head without hairs sticking up.
There are also many ways to style the comb-over. You can add volume or keep it low and slick. You can also choose to make it look perfect or a little messy for a natural look.
Since the comb-over is a longer haircut, you'll need to use a hair product. Pomade, clay, wax, and gel are great options for this hairstyle.
4. Pompadour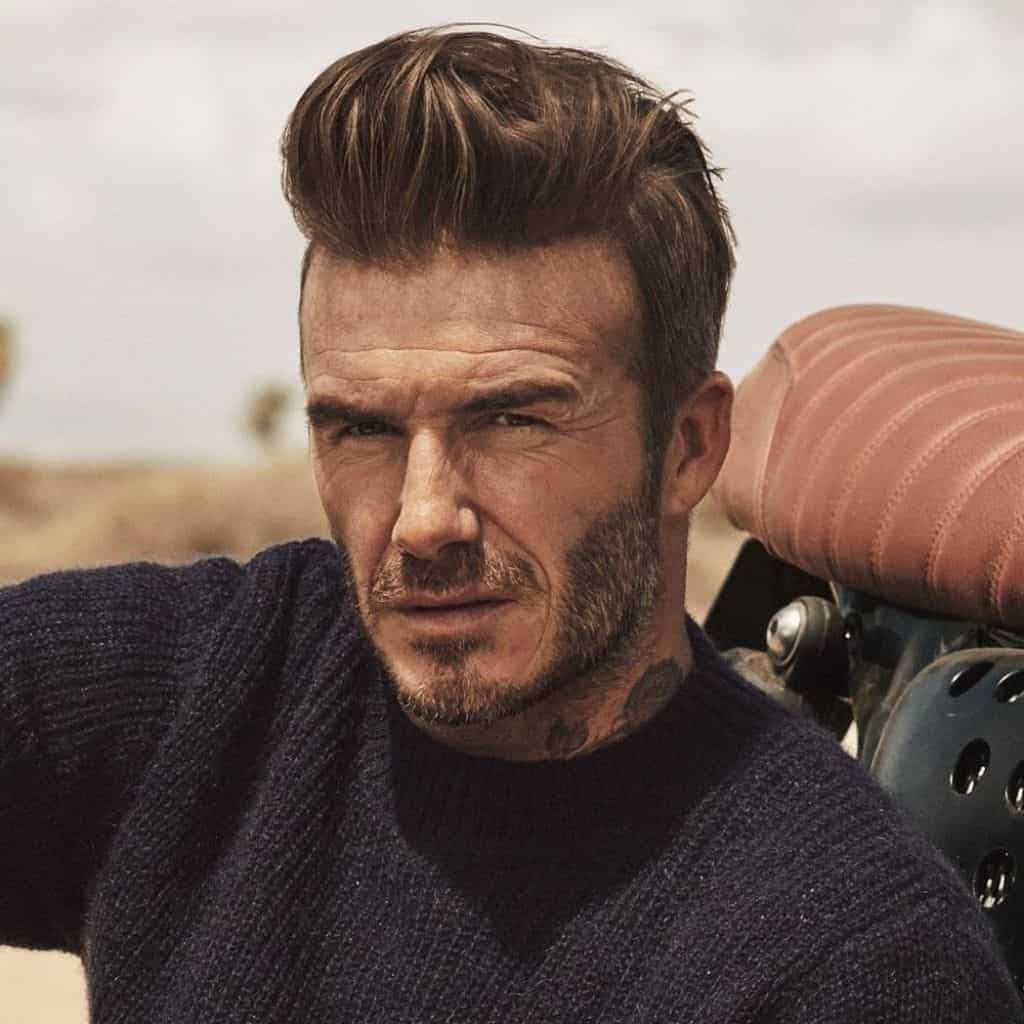 The pompadour haircut is all about volume. It requires at least a few inches of hair on top and a blow dryer to add volume.
Compared to the crew cut or classic comb-over, it's a longer hairstyle. However, it's one that's very popular.
From Elvis Presley and James Dean to David Beckham and Nick Jonas, it's also a celebrity favorite.
To style a pompadour, you'll need to make sure you have enough hair on top. 2.5 inches or more is sufficient. It's also important to style the pomp back because it'll create a nice look in the front.
For the sides, you can trim it short or apply a hair product to pull it down.
5. Side part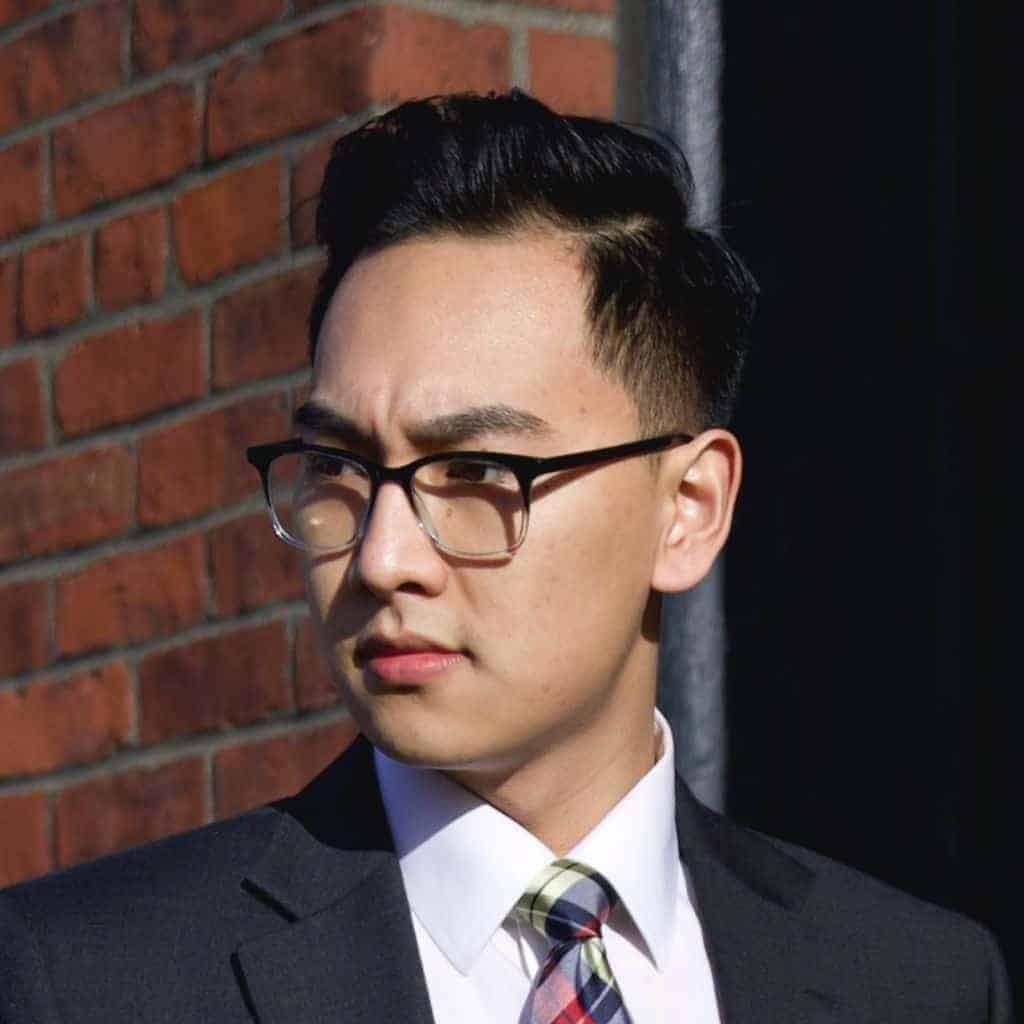 The side part is a classic haircut where you brush your hair in one direction to create a line on the other side, which is called the part.
You can part your hair regardless of the length. However, most side part haircuts have short sides and a longer top.
The side that you part will depend on the direction that your hair grows. If you're unsure, feel the crown of your head.
If it spirals clockwise, then your part will be on the left. If it's counterclockwise, your part will be on the right.
With the side part haircut, you can have a natural part or ask your barber to give you a hard part. This is where your barber will use a trimmer, or razor to cut a clean line down to your scalp to make the part stand out.
Overall, the side part is an attractive hairstyle that's ideal for casual or formal occasions. It's a versatile haircut that's stood the test of time.
6. French crop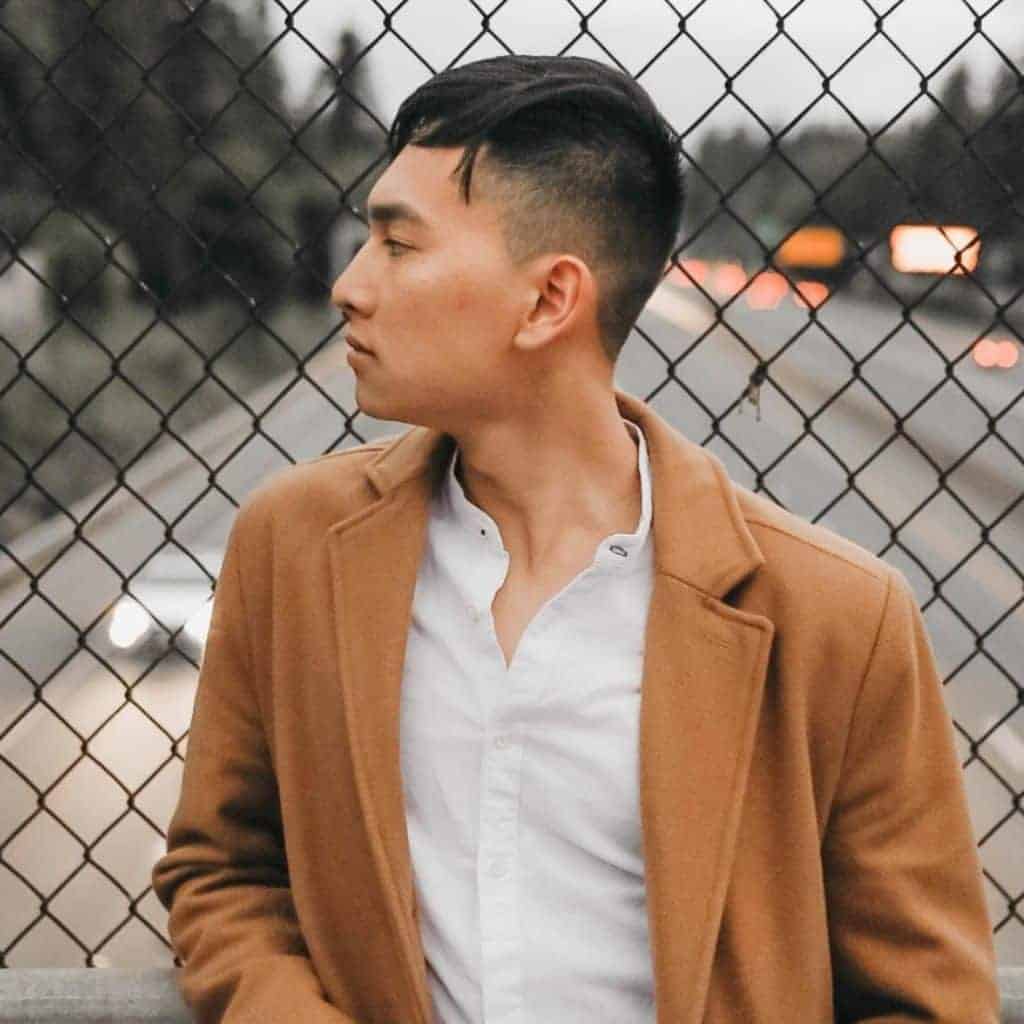 The French crop is a haircut that suits more people than others because it can be personalized to your face shape.
It's similar to the Caesar cut. However, the French crop involves longer hair on the top or a long fringe.
The most common way to style the French crop is forward towards the front of your face. For the sides, it looks the best trimmed short or with a fade.
If you want a stylish haircut without maintaining something like a pompadour, the French crop is a great choice.
7. Undercut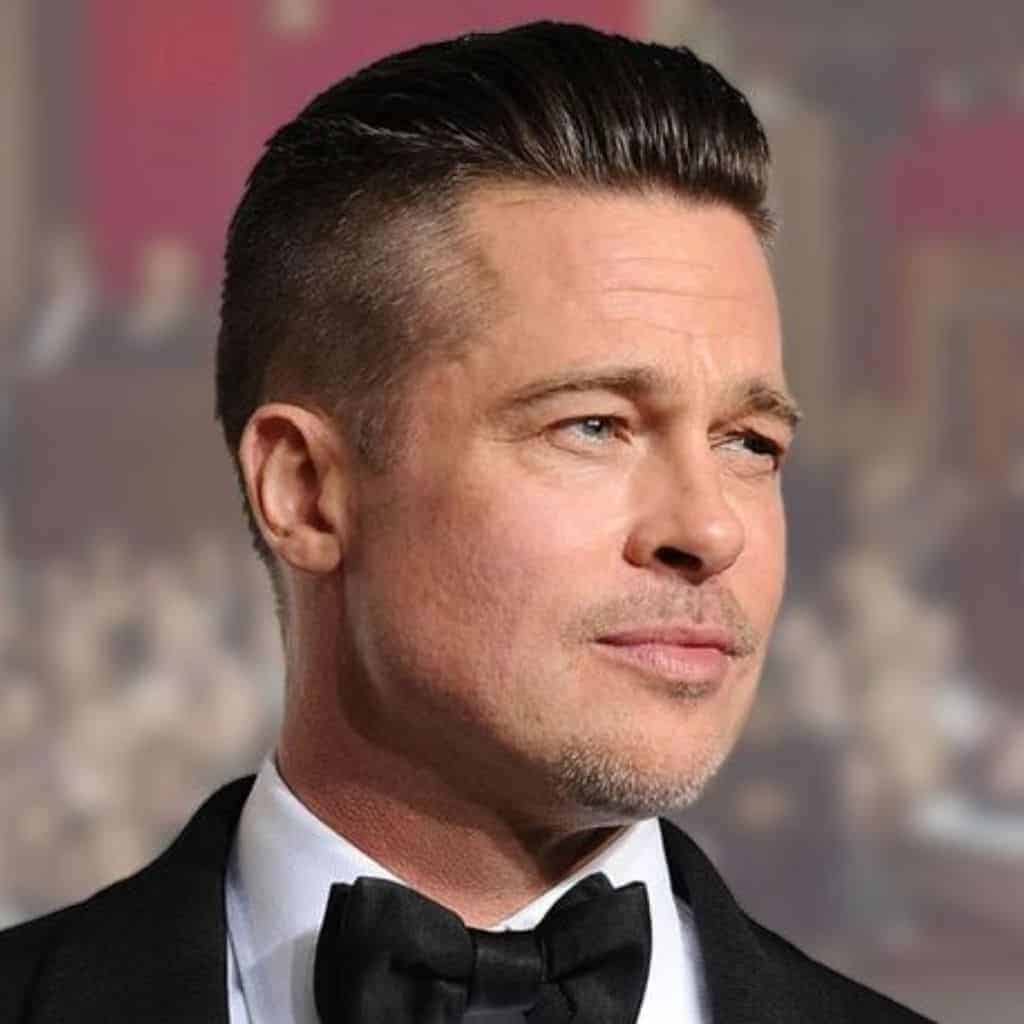 The undercut hairstyle can be connected or disconnected. However, most people prefer the disconnected look.
It's a hairstyle that's been around for a long time and dates back to the early 1900s. The hair on the sides is short, while the hair on top is long and sits over the sides.
With the undercut, you can style your hair straight back, to the side, or forward. It also requires more maintenance because you have to make sure the sides of your hair are short.
As long as you do a good job maintaining it, your hair will look amazing.
8. Fauxhawk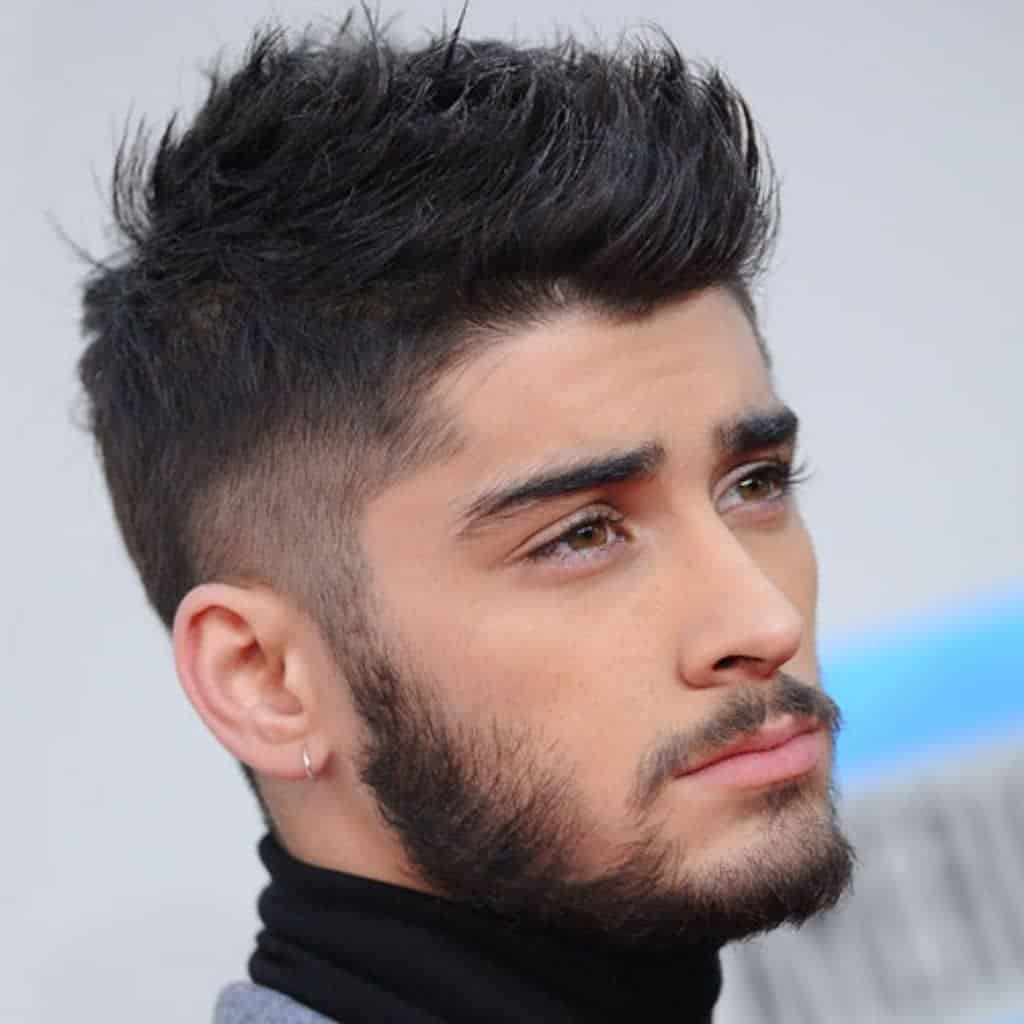 For a fun haircut that can also be styled professionally, get a fauxhawk. It's in between a mohawk and a pompadour because it combines features from both hairstyles.
The hair on top is long enough to style upward and create natural-looking spikes. It's a good-looking hairstyle that keeps your hair short on the sides with a bit of length on top.
Another reason to love the fauxhawk is that it's not meant to look perfect. It looks the best when you use a small amount of hair product, and quickly run it through your hair.
Frequently asked questions
The following are answers to common questions about men's short haircuts.
What's the easiest haircut to maintain?
The easiest haircut to maintain is the buzz cut. There's no styling needed, and the only maintenance needed is to visit your barber for a haircut.
What's the best haircut for men?
The most popular haircuts for men are the side-part, pompadour, crew cut, quiff, undercut, and comb-over.
What's the best haircut for boys?
If you're like most parents, you want your kids to get ready quickly and look good. For boys, the best haircuts are the buzz cut, crew cut, fauxhawk, and side-part.
Conclusion
Short haircuts are a great way to look polished without spending a lot of time maintaining your hair.
Regardless of your face shape, there's a haircut that'll suit you and ensure that you look incredible.
Featured image courtesy of Pinterest and Next Level Gents.
About David Em
Founder
David Em is the founder of Next Level Gents, the ultimate destination for tips and advice about style, grooming, fitness, and success.