Dave Ramsey is a well-known finance expert. Read his best quotes to get inspired to achieve more and make smart choices with your money.
We receive a commission when you buy through affiliate links on this page.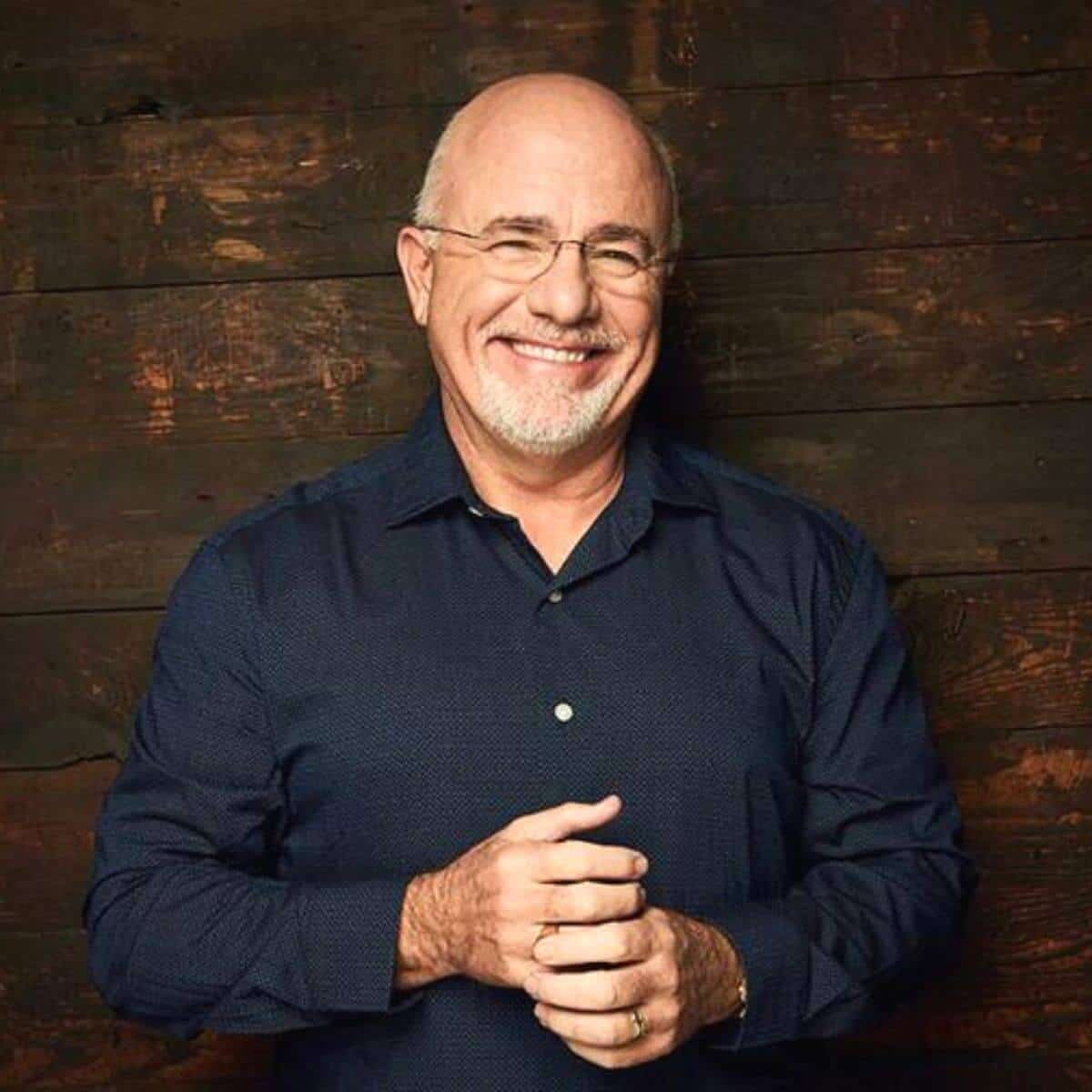 Who is Dave Ramsey?
Dave Ramsey is a personal finance expert, who's best known for his best-selling books, and Financial Peace University course, which millions of people have taken. He's helped many people budget, get out of debt, and build wealth.
His company, Ramsey Solutions, helps people through the pain of financial stress. He's also the host of The Dave Ramsey Show, where people can call in to ask him questions.
What makes his company stand out is that he defines success by the number of lives changed, instead of focusing solely on revenue. He believes that by helping people, the money will come.
25 inspiring quotes
The following are 25 wise Dave Ramsey quotes about money and success:
1. "If you will live like no one else, later you can live like no one else."
2. "Pray like it depends on God, but work like it all depends on you."
Related: 50 quotes about having strength in difficult situations
3. "One definition of maturity is learning to delay pleasure."
4. "A budget is telling your money where to go instead of wondering where it went."
5. "Be intense, passionate, and fired up, but about things that matter, things that change your life and your legacy."
6. "Outrageous generosity is a character quality of people who win with money."
7. "You must gain control over your money or the lack of it will forever control you."
8. "I believe that through knowledge and discipline, financial peace is possible for all of us."
9. "Change is painful. Few people have the courage to seek out change. Most people won't change until the pain of where they are exceeds the pain of change."
Related: How to deal with situations you didn't expect
10. "There is nothing wrong with having nice things, but when you are trying to buy nice things to be happy, you are going to hurt. It's not going to work."
11. "Winning at money is 80 percent behavior and 20 percent head knowledge. What to do isn't the problem; doing it is. Most of us know what to do, but we just don't do it. If I can control the guy in the mirror, I can be skinny and rich."
12. "Ideas are a dime a dozen. People who execute them are not."
13. "It's never too late to turn things around. You are the only obstacle."
14. "Study the habits of the people you want to be like and then imitate them. If they are succeeding, they must be doing something right."
15. "Don't buy things you can't afford, with money you don't have, to impress people you don't like."
16. "Nothing happens without focus. Don't try to do everything at once. Take it one step at a time."
Related: Learn how to focus better
17. "Act your wage."
18. "Money is not good or evil. It has no morals or intentions on its own. Money reflects the character of the user."
19. "Measure your wealth not by the things you have, but by the things for which you would not take money."
20. "Hitting bottom and hitting it hard was the worst thing that ever happened to me and the best thing that ever happened to me."
21. "Earning a lot of money is not the key to prosperity. How you handle it is."
22. "Get rich quick doesn't work. Crock pot mentality always defeats microwave mentality!"
23. "Most of the things we buy are wants. And we call them needs, but they're wants."
24. "We've really got to stop looking to Washington to fix our problems. It obviously doesn't have the ability to do that. People who are successful are not successful because of the president."
25. "I've got a young man who works for me who says you don't need to discover your dreams – you need to recover them."
Recommended books
Dave Ramsey is the author of several bestsellers. The following are popular books that he's written:
Featured photo courtesy of DaveRamsey.com.
About David Em
Founder
David Em is the founder of Next Level Gents, the ultimate destination for tips and advice about style, grooming, fitness, and success.