When it gets warm, you want to roll your sleeves to stay cool. When you need to do some lifting, you roll your sleeves so your shirt doesn't rip. Knowing how to roll your shirt sleeves is important. Here is your guide to rolling your shirt sleeves, easily.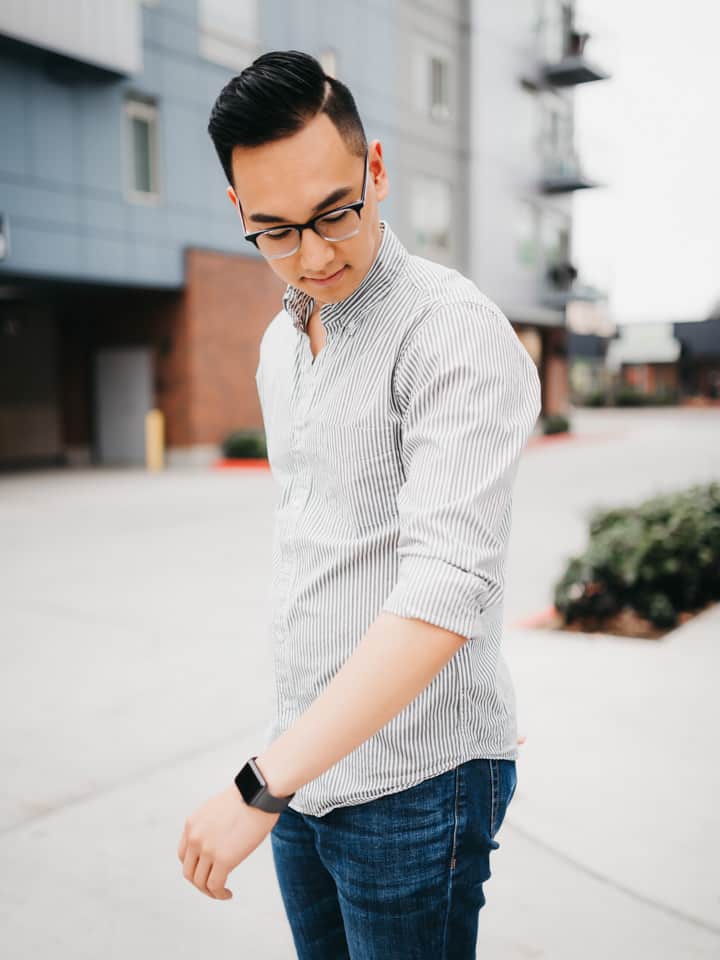 In this post I will teach you how to roll up shirt sleeves. This is a question I get asked a lot and it's a great one.
I remember getting my first button up and not knowing how to roll my shirt sleeves without making it look all bunched up or really thick.
I also remember having my dad roll my sleeves for me. Going back home and taking off my shirt, I would do it without unrolling the sleeve so I could have it ready for the next time I wore it.
I'm sure I'm not the only one that has had this problem or have used the "save it for next time" technique!
So I will make it easy and show you step-by-step, how to roll up shirt sleeves – the easy way.
Why Roll Up Your Shirt Sleeves
Why would you need to roll your shirt sleeves? Great question! Let me begin with a personal learning experience.
One day I was helping a friend of mine move. I have no idea why but I was wearing a button up. As you all know, moving requires some heavy lifting and…well… a lot of movement.
I went down to pick up the couch and as I bent my arm – I hear a huge tear. No it wasn't a muscle tear but a shirt tear.
I tried to have it sown back together however, every time I bent my elbow it would rip again.
One big reason to roll your sleeves is in times that involve a lot of elbow movement or heavy lifting.
Another reason would be if the weather is warmer. Rolling your shirt sleeves are a great way to make things a little more casual or if you get a little too hot – it's a great way to cool down.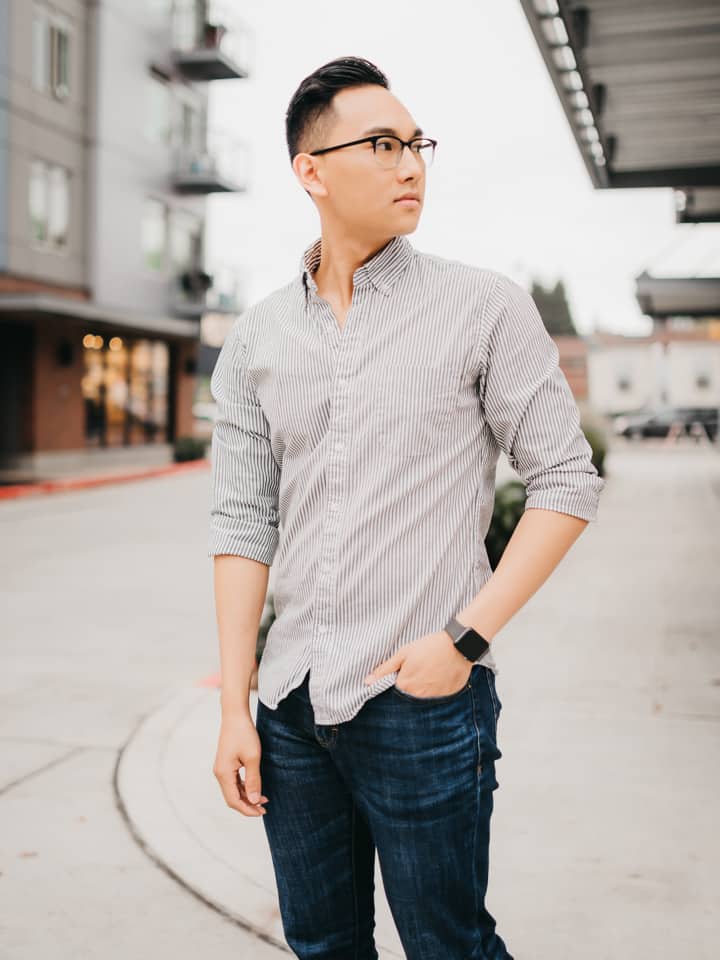 Step 1: Unbutton Cuff
Unbutton your cuff.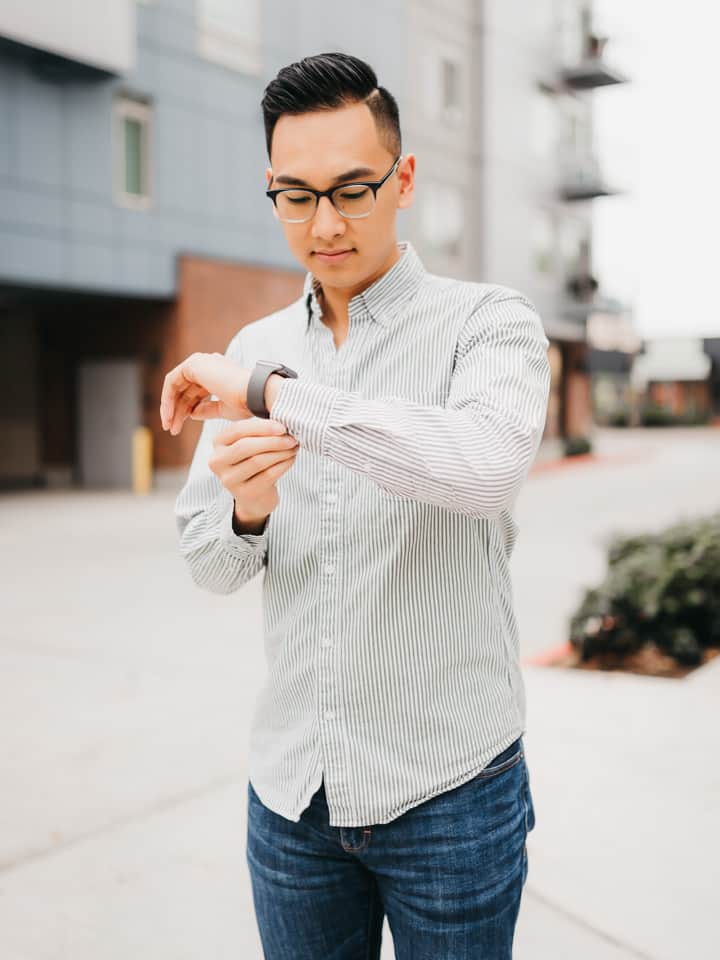 Step 2: Roll Up Sleeve Once
Roll your sleeve up once – the length of the end of your shirt sleeve. Make sure you flatten it as much as possible.
The first roll is the foundation and the foundation is what makes or breaks the entire roll.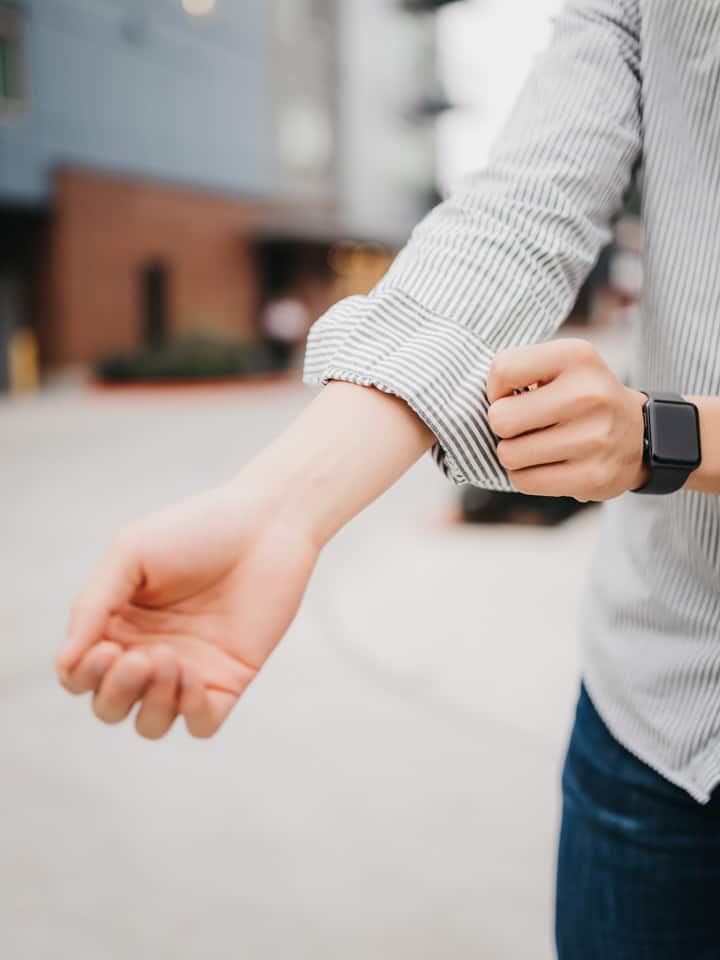 Step 3: Second Roll
Now repeat step two and roll your shirt sleeve one more time. Make sure it is the same length as your first fold.
Just like step two, make sure to flatten the roll and make it feel smooth.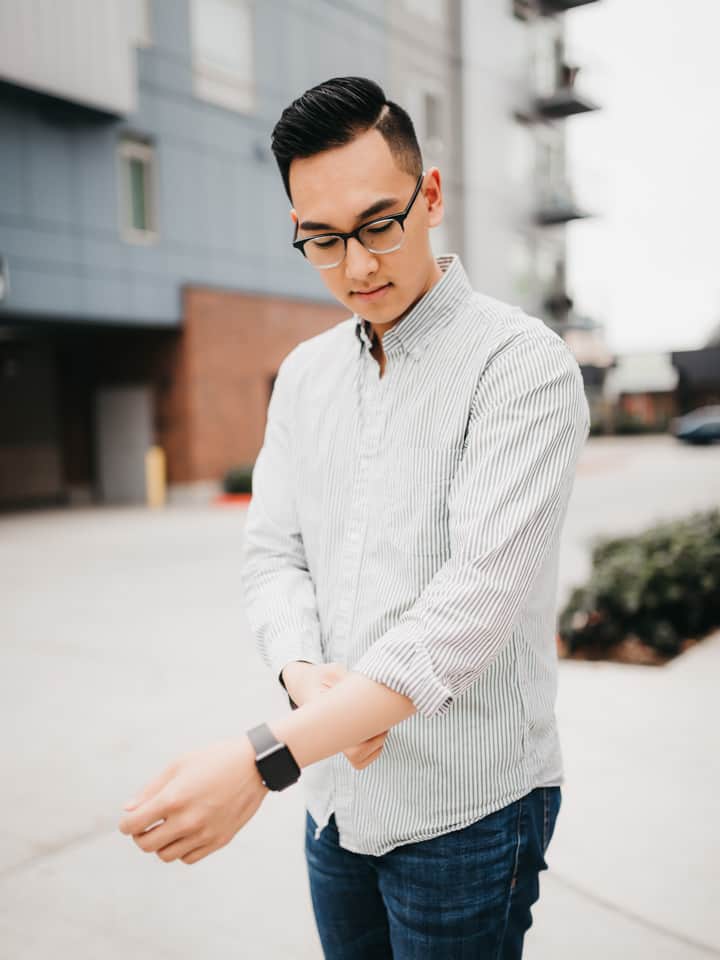 Step 4: Third Roll
Now once more. Roll your shirt sleeve a third time. This is the final roll and it should feel a little bit tighter.
Like the two steps before this, be sure to flatten and even it out.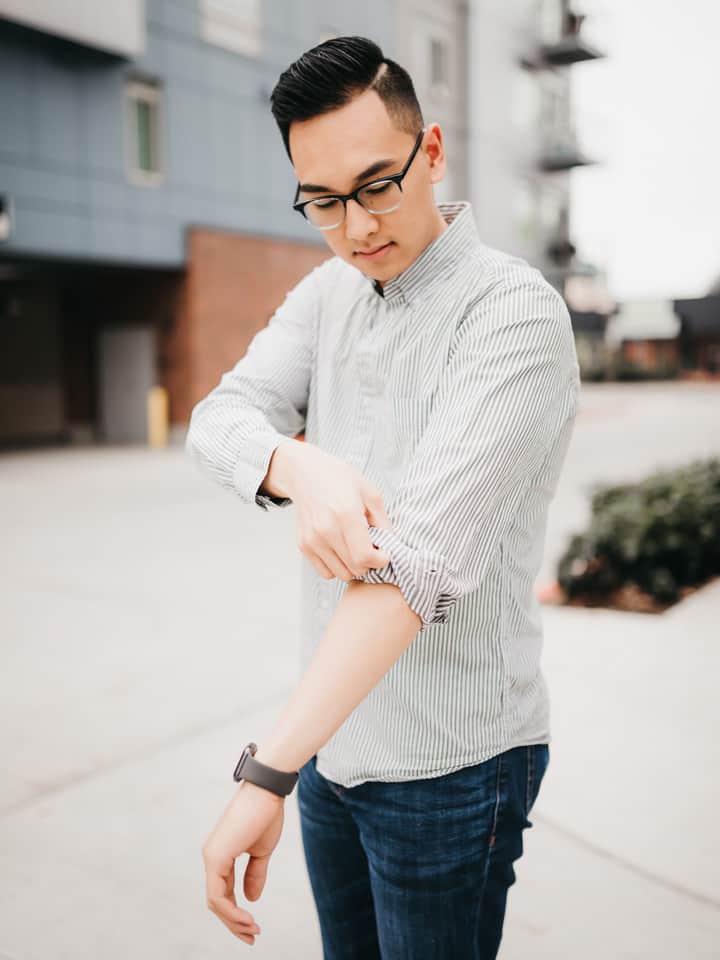 Step 5: Even It Out
Push the rolled shirt sleeve above your elbow and even everything out.
To even things out, I like to run my hand underneath the shirt sleeve in a circle to cover the whole roll.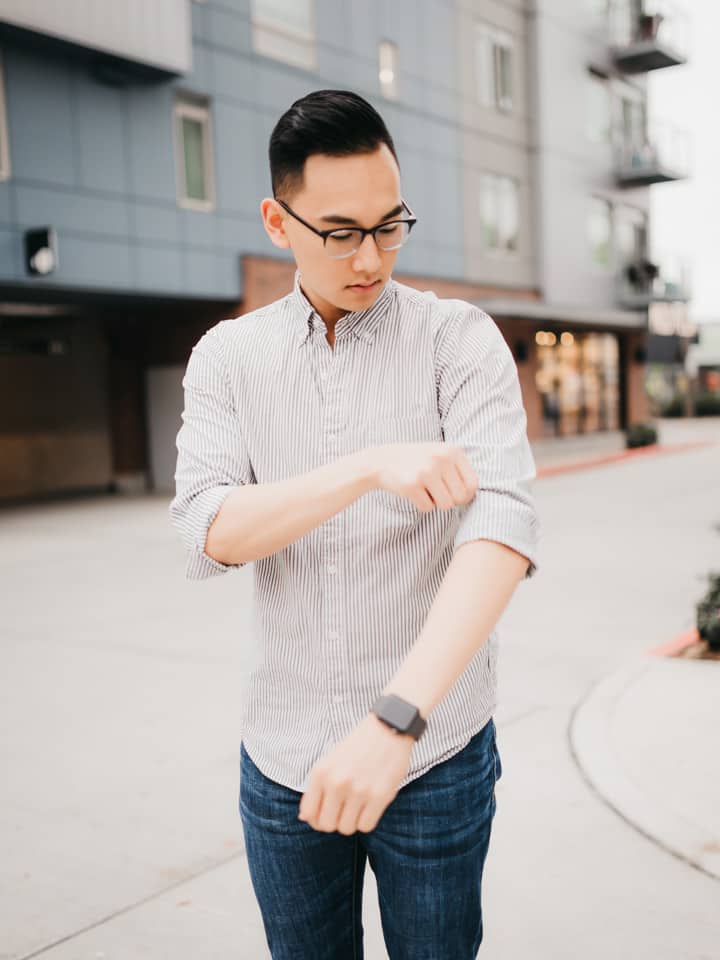 That's It!
That is it. Rolling your shirt sleeves completed in five easy steps. I hope you found this guide helpful, as it is the exact way I roll my shirt sleeves to this day.
It's a very quick and easy technique!
I'd love to see you guys trying out this technique to roll your sleeves and show me the outfits you put together. It would also be awesome to hear your story.
How did you learn to roll your shirt sleeves? Did you have an experience like mine? Use the #NextLevelGents on Instagram or tag me @nextlevelgents and I'd be more than happy to see what you share!