The purpose of aftershave is to treat your skin after you've shaved. Without it, you may experience redness or skin irritation.
We receive a commission when you buy through affiliate links on this page.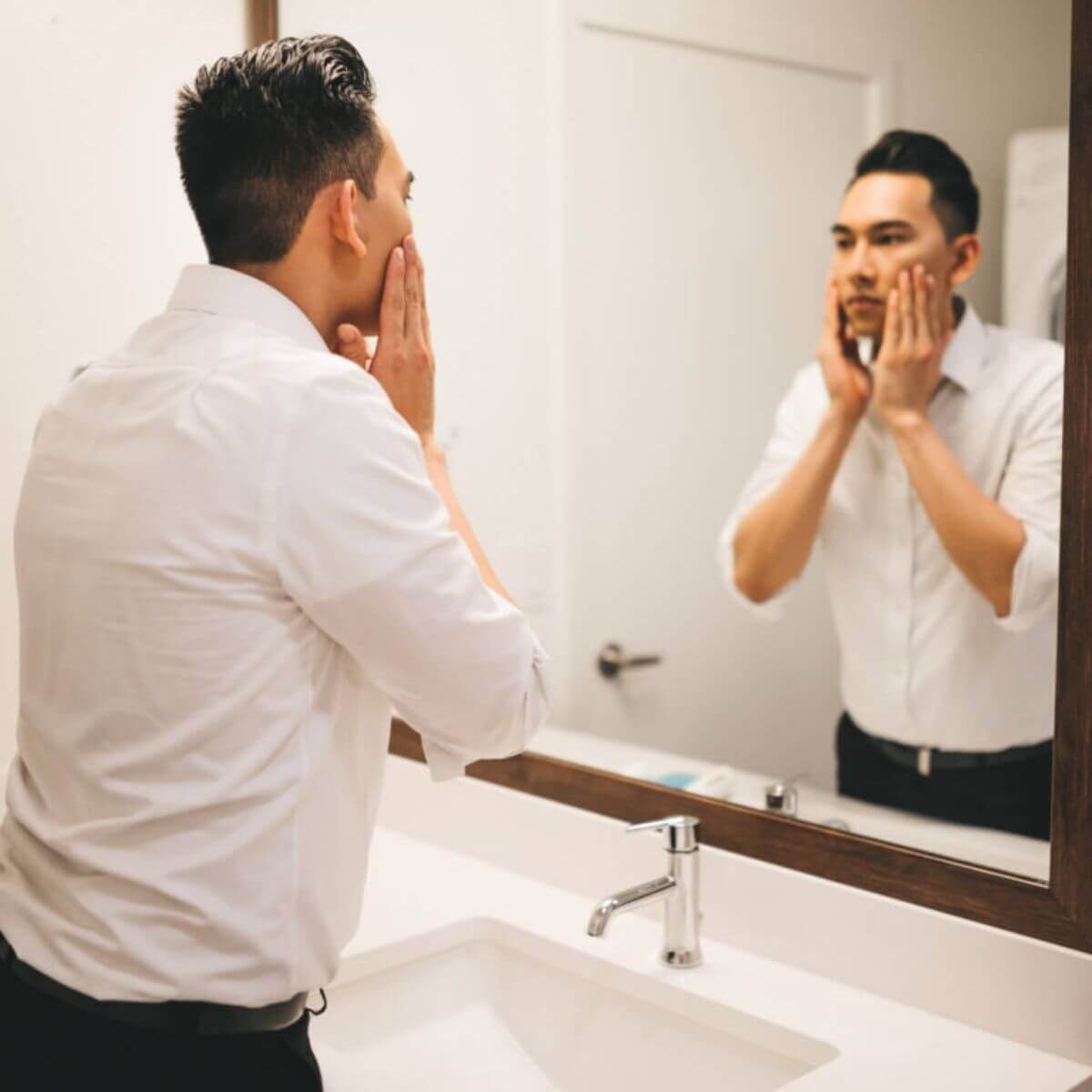 What's aftershave and how does it work?
Aftershave can be made with or without alcohol. The purpose is to calm your skin, moisturize it, and leave your face feeling fresh after a shave.
Related: Everything you need to know about safety razors
For the most part, shaving is safe. However, it can lead to small cuts. The small cuts can leave your skin dry and prone to irritation.
Although the benefits of an aftershave depend on the ingredients that are in it. The following are common reasons to use one:
Sanitizes your skin after you shave.
Reduce itching and irritation.
Close your pores to keep out bacteria and dirt.
Moisturize your skin and promote skin growth.
In addition to these benefits, some aftershaves also smell good, which will add a nice finishing touch.
Related: Shaving cream vs. shaving soap
This is where a huge misconception lies. Many people think that the purpose is the scent. However, it's an additional benefit rather than the main purpose.
Types and forms
There are two main ingredient categories, those made with or without alcohol. In general, it's best to avoid products with alcohol if you apply it to your face because it can dry your skin.
There's one alcohol that doesn't dry out or irritate your skin, it is Cetearyl alcohol. According to the EWG, it's a safe ingredient to use on your face.
Related: 10 grooming tips you need to follow
The aftershaves with isopropyl alcohol or ethyl alcohol should be avoided because they're similar to the alcohol that's in hand sanitizer or cleaning supplies. You shouldn't be using that on your face.
Instead, look for products made with witch hazel, coconut oil, jojoba oil, aloe vera, shea butter, chamomile extract, or vitamin E oil. These natural ingredients are much better for your skin.
Witch hazel is a plant that works as a natural astringent, which means it'll constrict your pores. It does it without drying out your skin, unlike an alcohol-based aftershave.
Another benefit of using a witch hazel-based product is that it won't sting your face when you apply it, whereas alcohol does.
When it comes to scent, you should also stick to the natural ingredients. Avoid artificial fragrances because they can cause an allergic reaction, skin irritation, and dry out your skin.
Related: Best-smelling cologne for men
Instead, essential oils, green tea, cedarwood, anise, and oatmeal are several excellent alternatives.
Regarding the type, the following are the four primary categories:
The splash aftershave is best if you have normal skin. If you have dry skin, balms work well, and if you have oily skin, lotions, gels, and splashes are good choices.
Related article: The Best Men's Shaving Soaps
Best aftershave products
Remember, look for an aftershave without alcohol and artificial fragrances. The following are several of the best options:
Best splash: Lucky Tiger Aftershave & Face Tonic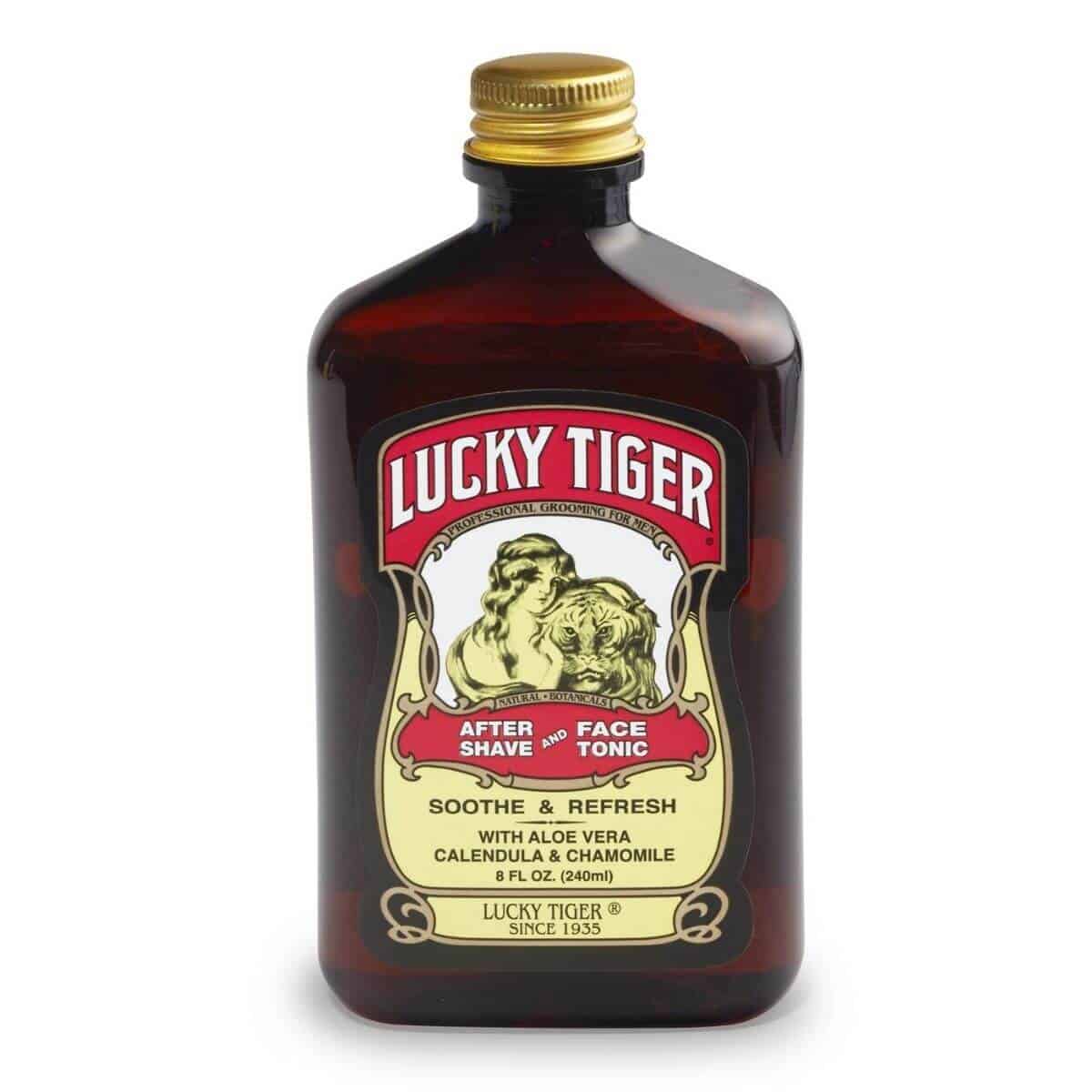 Lucky Tiger's aftershave is an alcohol-free product that's formulated with witch hazel. It has the perfect combination of borage oil, aloe vera, chamomile, and calendula, which cools and repairs your skin. It has a light citrus scent that comes from orange essential oil.
Best lotion: Aesop Moroccan Neroli Post-Shave Lotion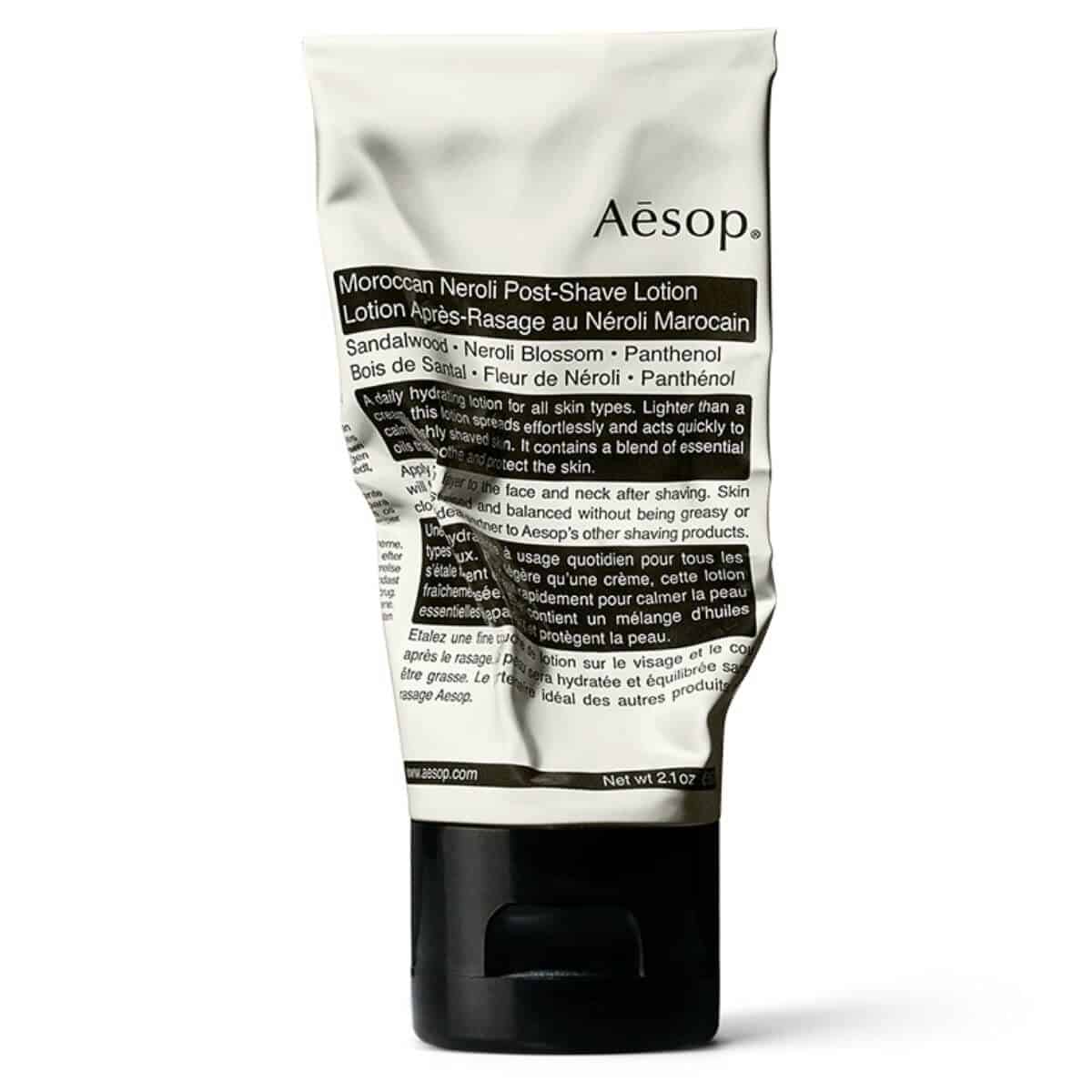 This post-shave lotion by Aesop is made with Cetearyl alcohol, which is known to not harm your skin. It also includes witch hazel, shea butter, and a variety of oils to soothe your skin. It's a lightweight, hydrating post-shave lotion that's calming and absorbs quickly into your skin.
Best gel: Jack Black Post Shave Cooling Gel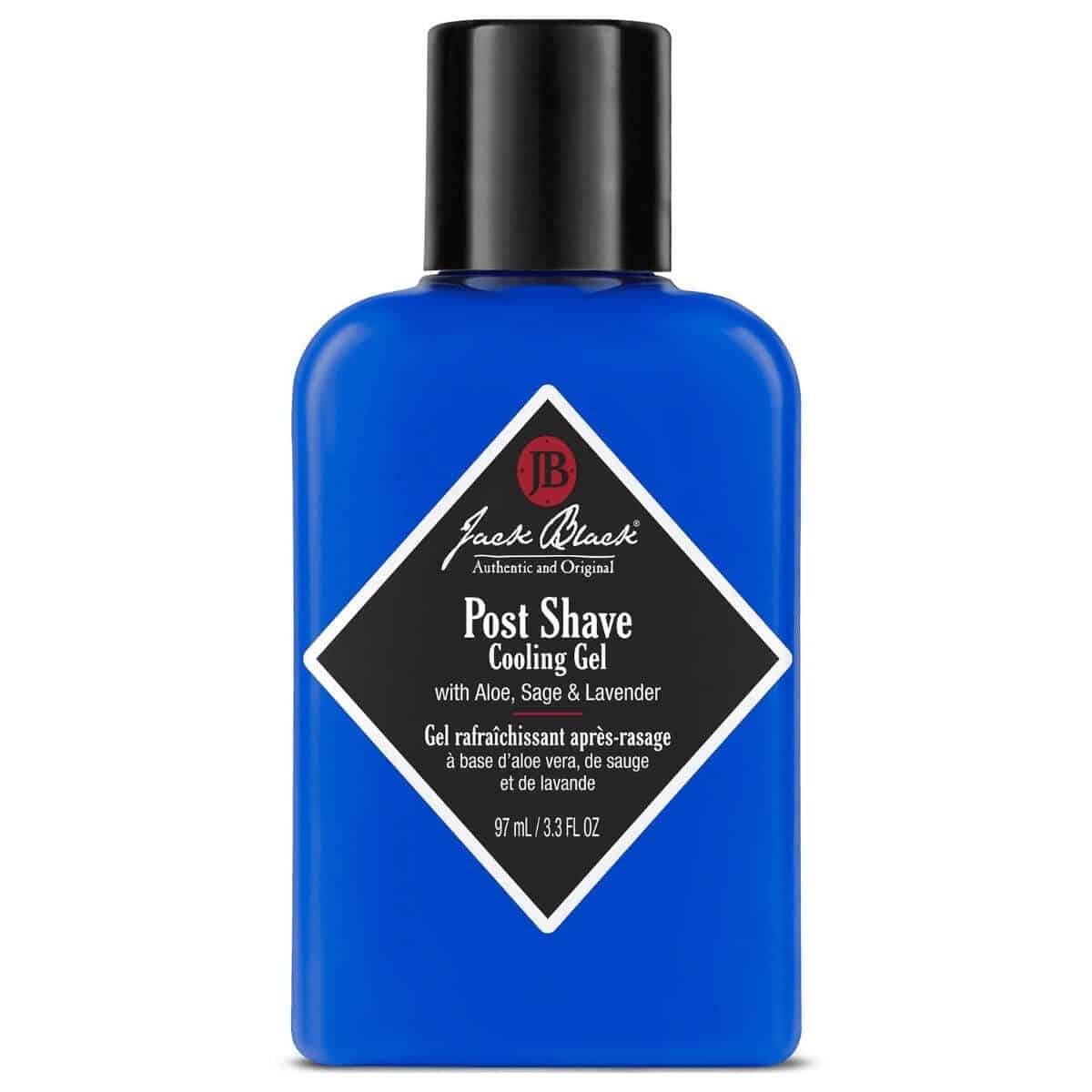 Jack Black's aftershave gel quickly heals irritated skin and reduces redness. It's formulated with witch hazel, several other botanicals, and oils. The natural ingredients are effective at helping heal minor cuts, fight bacteria, calming, and moisturizing your skin.
Best balm: The Art of Shaving Sandalwood After-Shave Balm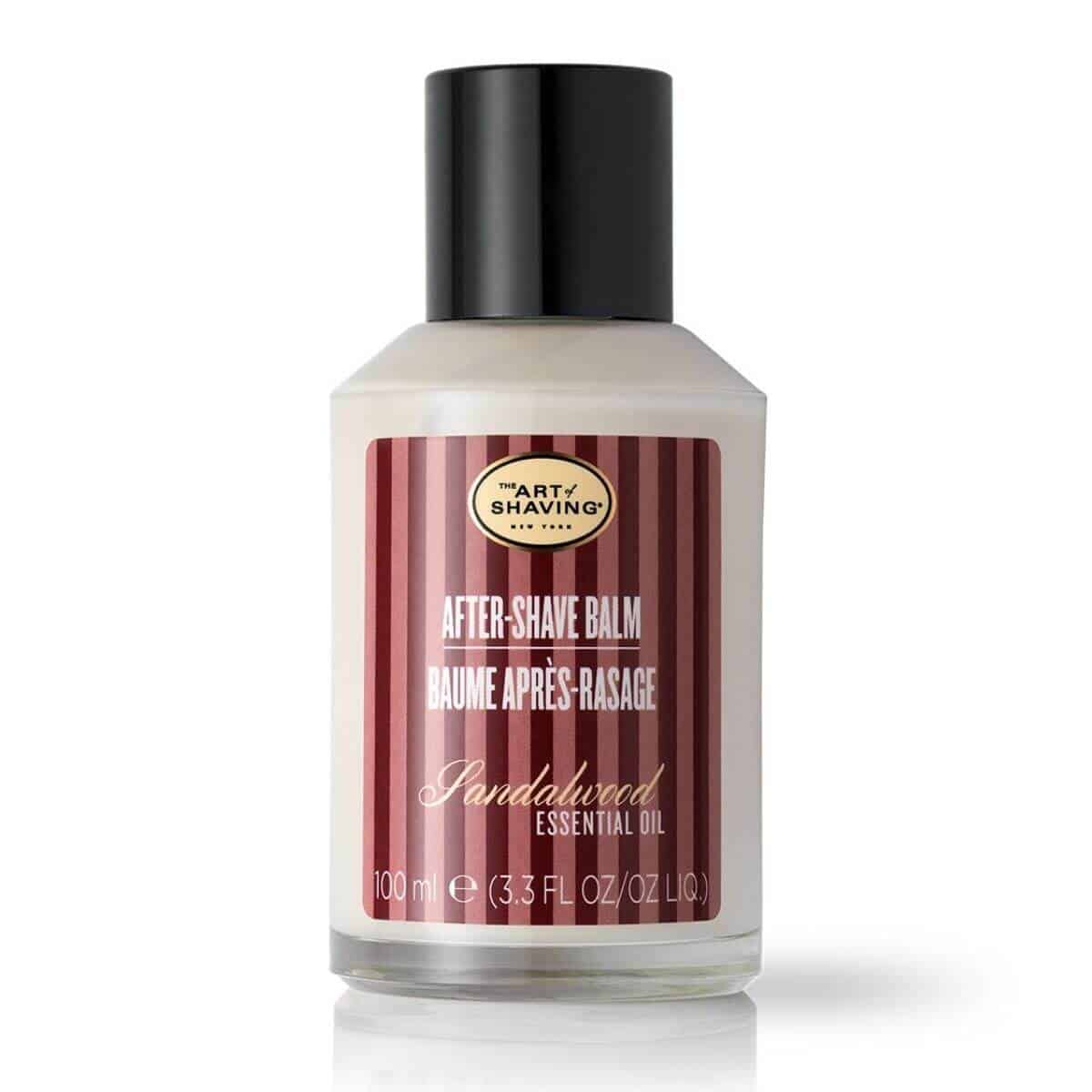 The Art of Shaving's aftershave balm is an alcohol and fragrance-free balm that provides long-lasting moisture. It's formulated with shea butter, vitamin C, glycerin, grape seed extract, and sandalwood oil, which work together to soothe and protect your skin.
Frequently asked questions
Can you use aftershave without shaving?
Yes, many of the ingredients in aftershave is beneficial for your skin even if you didn't shave.
Is an aftershave necessary?
No but if you have sensitive skin, you should use one to avoid irritation.
Is aftershave bad for skin?
Only the alcohol-based aftershaves are bad for your skin because it can dry, harden, irritate, and even darken your skin.
Conclusion
Although it isn't necessary to use aftershave, it can help moisturize and protect your skin from irritation.
If you don't want to use aftershave, you can wash your face with cold water and apply moisturizer.
However, incorporating one into your shaving routine gives you many benefits.
Featured image by David Em/Next Level Gents.
About David Em
Founder
David Em is the founder of Next Level Gents, the ultimate destination for tips and advice about style, grooming, fitness, and success.