Albert Einstein was a theoretical physicist. He developed the theory of relativity and was a major influence on the philosophy of science.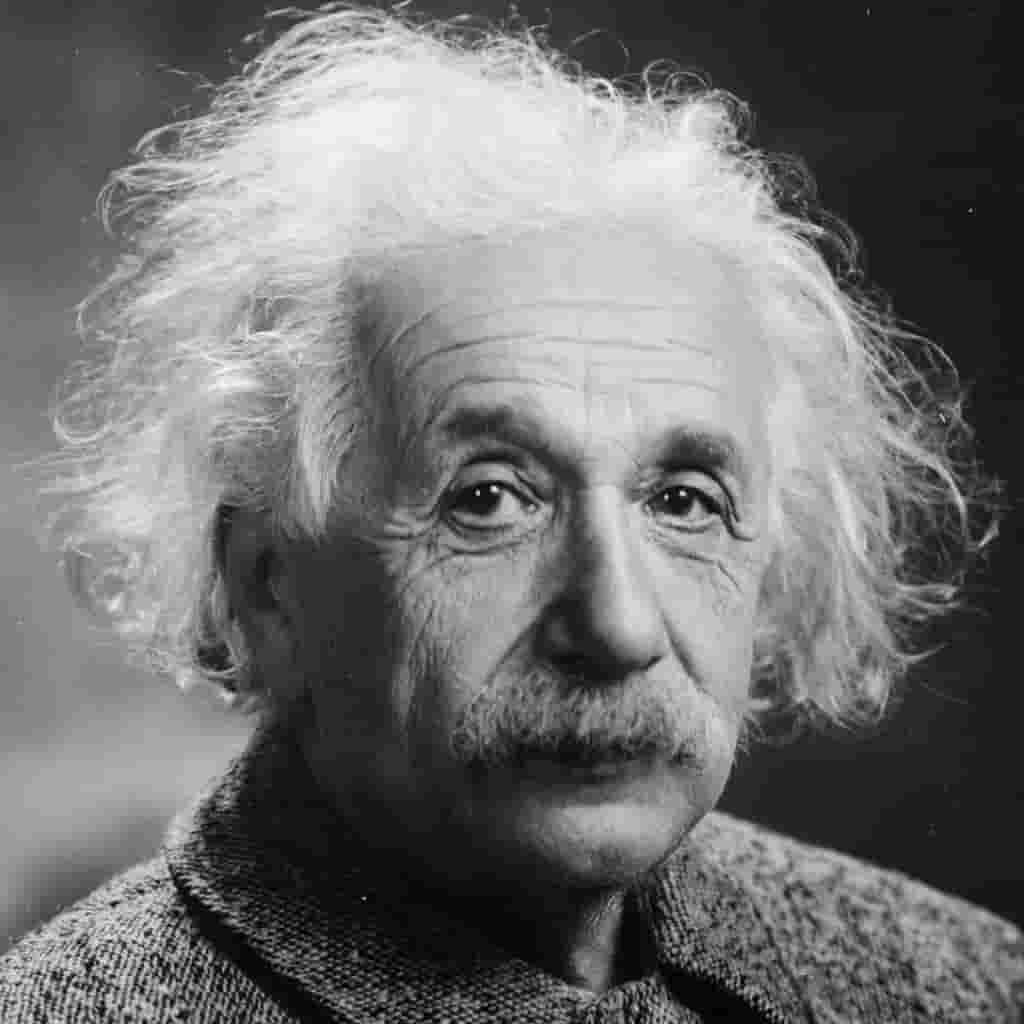 Estimated reading time: 3 minutes
1. "Imagination is more important than knowledge."
2. "Imagination is everything. It is the preview of life's coming attractions."
3. "In the middle of difficulty lies opportunity."
4. "Life is like riding a bicycle. To keep your balance you must keep moving."
5. "The important thing is not to stop questioning. Curiosity has its own reason for existing."
6. "If you can't explain it simply, you don't understand it well enough."
7. "Anyone who has never made a mistake has never tried anything new."
8. "Two things are infinite: the universe and human stupidity; and I'm not sure about the universe."
9. "Insanity: doing the same thing over and over again and expecting different results."
10. "Try not to become a man of success, but rather try to become a man of value."
11. "Look deep into nature, and then you will understand everything better."
12. "We cannot solve our problems with the same thinking we used when we created them."
13. "Learn from yesterday, live for today, hope for tomorrow. The important thing is not to stop questioning."
14. "There are only two ways to live your life. One is as though nothing is a miracle. The other is as though everything is a miracle."
15. "Only a life lived for others is a life worthwhile."
16. "The true sign of intelligence is not knowledge but imagination."
17. "It is not that I'm so smart. But I stay with the questions much longer."
18. "Peace cannot be kept by force. It can only be achieved by understanding."
19. "The most beautiful experience we can have is the mysterious. It is the fundamental emotion that stands at the cradle of true art and true science."
20. "Once you stop learning, you start dying."
21. "A calm and modest life brings more happiness than the pursuit of success combined with constant restlessness."
22. "He who can no longer pause to wonder and stand rapt in awe, is as good as dead; his eyes are closed."
23. "Truth is what stands the test of experience."
24. "Weakness of attitude becomes weakness of character."
25. "To raise new questions, new possibilities, to regard old problems from a new angle, requires creative imagination and marks real advance in science."
More resources:
Featured image courtesy of Pixabay.