In most cases, you shouldn't wear a suit jacket with jeans because they're structured. Instead, a sport coat is a better option because it's unstructured.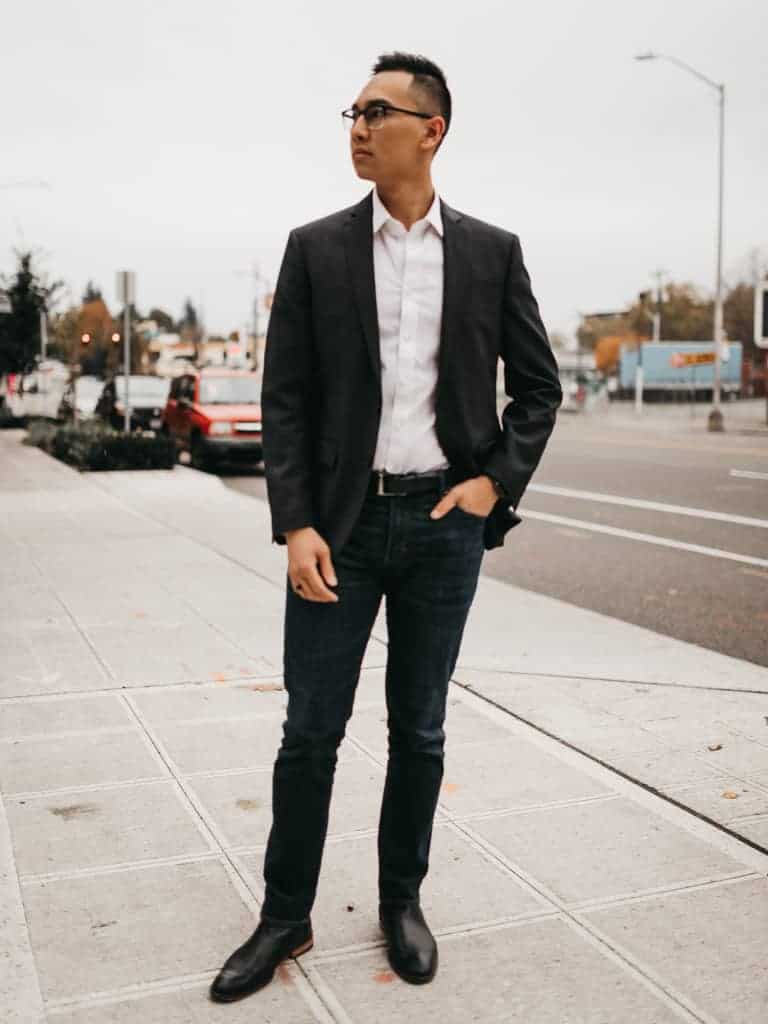 This post contains links to products from one or more of our advertisers. We may receive compensation when you click on links to those products. For more information, read Affiliate Disclosure.
Editor's note: This post was originally published in September 2019. It's been freshened up with new pictures and commentary on January 22, 2020.
Contents:
Wearing a suit jacket with jeans
Traditionally, a suit jacket can only be worn with the matching trousers that it came with. However, it's possible to wear and look good in a suit jacket with jeans.
Related: How to wear Chelsea boots with a suit
You'll be bending the rules but looking good and feeling confident is more important. The key to wearing this combination is to wear a suit jacket that isn't too formal and jeans that are in good shape.
Choosing the right suit jacket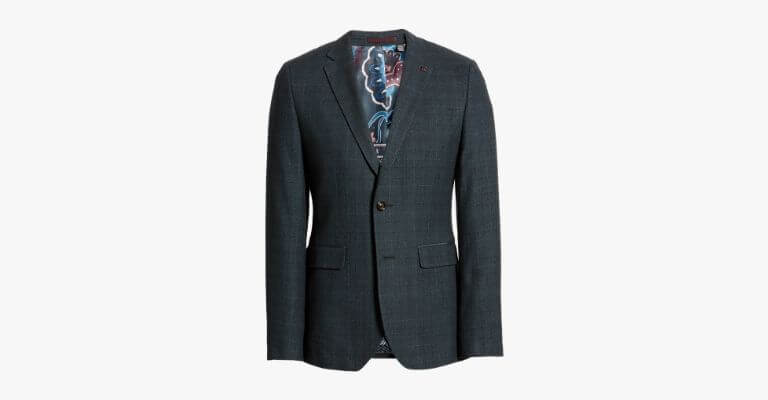 Since there are many variations of suits and formalities, there are guidelines for wearing a suit jacket with denim.
The first thing to consider is whether it's your only suit. If you only have one suit, don't wear it without the trousers that it came with. The reason behind this is that if your jacket gets dirty or discolored, the color of your suit won't match anymore.
Note: It's better to save your only suit for a formal occasion.
Second, take a look at the material. Is the fabric smooth like wool or made of a rougher material such as tweed or corduroy? Jackets with a rough material are deemed more casual which means they can pair well with jeans.
Third, look at the pattern and color. The lighter the color, the better it'll look with jeans. Shades of blue and grey are also a great choice.
Be sure that the color is matte and doesn't shine. This will be the best way to make the pieces blend in with each other.
Related: How to match clothes
With patterns, windowpane and checked jackets work well with jeans. Avoid wearing solid colors and pinstripes because they're more formal.
Lastly, how the jacket fits is important because it plays a role in how you're portrayed. You should be able to move your arms freely without restrictions while it sits firmly on your shoulders.
Wear a dress shirt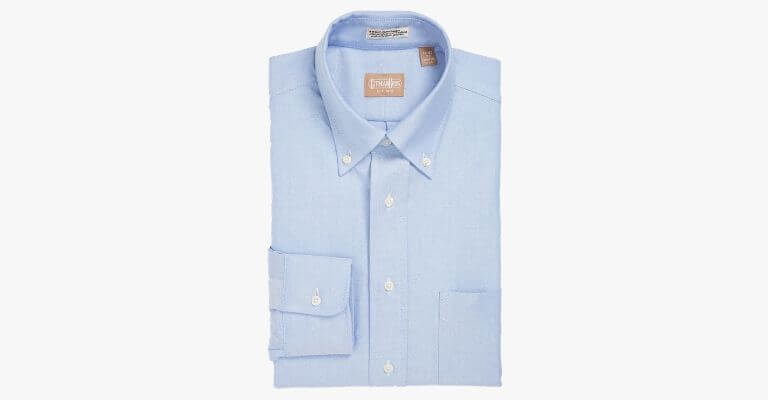 Even though you're dressing down a suit, you should still wear a dress shirt because a t-shirt would be too casual. Solid, plaid, or striped dress shirts are great options.
Also, tuck in your dress shirt because leaving it untucked would cause it to appear under the suit jacket which doesn't look good. Tucking in your shirt creates a cohesive and clean outfit.
Another aspect to consider is the number of buttons to leave unbuttoned. Since you're going for a more casual outfit, leave one or two buttons undone. This will make the outfit look more relaxed and cool.
Type of jeans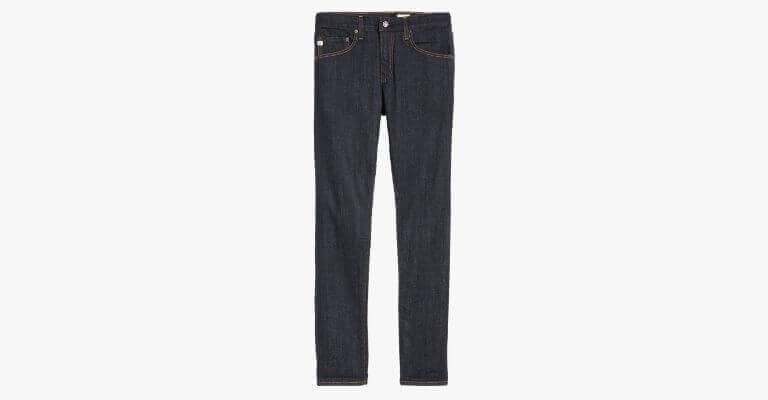 Wear the dressiest jeans that you have and make sure they fit well. Generally, dark blue and black jeans look best if you want to wear a suit jacket. Only wear a lighter wash with a dark jacket because it'll create a nice contrast.
The fit of your jeans should be snug but not too tight where it's restricting. You also should avoid bagginess or jeans that are too long which ruins the look.
The goal of pairing jeans and a suit jacket is to create a business casual feel. This means that your pants should be clean, ironed, and enhances your appearance.
Best shoes to wear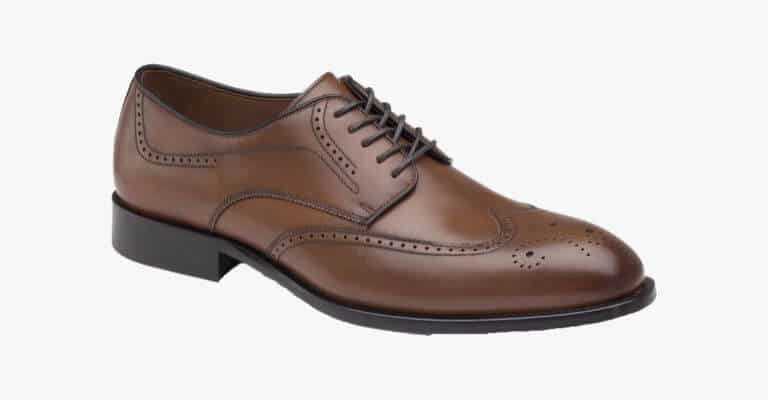 Your shoes will complete your entire look so don't overlook them. When you wear a suit jacket with jeans, wear loafers, derby's, cap-toe shoes, or any dress shoe with brogueing. If you want to wear a boot, Chelsea and chukka boots look great.
Get a sports jacket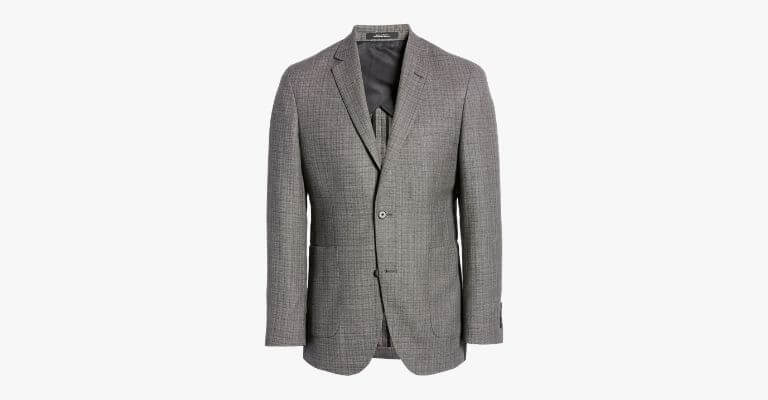 If the suit jacket and jeans look becomes one that you love and feel confident in, get a sports jacket. It's one of the best and most versatile items you can own.
A sports jacket is also called a sports coat. It's not as formal as a suit jacket or blazer but it's more formal than solely wearing a button-up shirt.
When you wear a sports jacket, make sure you wear dark, well-fitting jeans. Avoid light, distressed and baggy pants because that'll ruin the entire outfit.
Wearing a sports jacket gives you a well-kept and sophisticated look. It's a great choice for a date, casual job, interview, and while you're traveling.
If you're looking for a sports jacket, the following are the best features to pay attention to:
Make sure the sports jacket is unstructured.
Has soft shoulders without padding.
Look for elbow patches or patch pockets which gives a relaxed look.
Casual and unique fabrics such as herringbone, houndstooth, and tweed.
Frequently asked questions
Can I wear a double-breasted suit jacket with jeans?
No, the double-breasted suit jacket has peaked lapels and is too formal to wear with jeans.
Can I wear a tie?
No, it's best to skip any form of neckwear if you're going to wear jeans with your suit jacket.
Does a suit jacket and pants have to match?
In most cases, yes. You should wear your suit jacket with the trousers it came with. If you want to wear it with something else, then wear pants that contrast with the jacket.
Conclusion
If you want to feel more confident and bend the rules of style, you can wear a suit jacket with jeans. Remember to wear dark jeans and tuck in your shirt. If you have the option, wear a sports jacket because it looks better.
Additional style resources
Want to learn more about style, or how to wear different clothing items? The following are a few more resources:
Featured photo by David Em/Next Level Gents.