During the fall, darker colors and layers thrive. Learn about the fall fashion essentials you need to have to look good.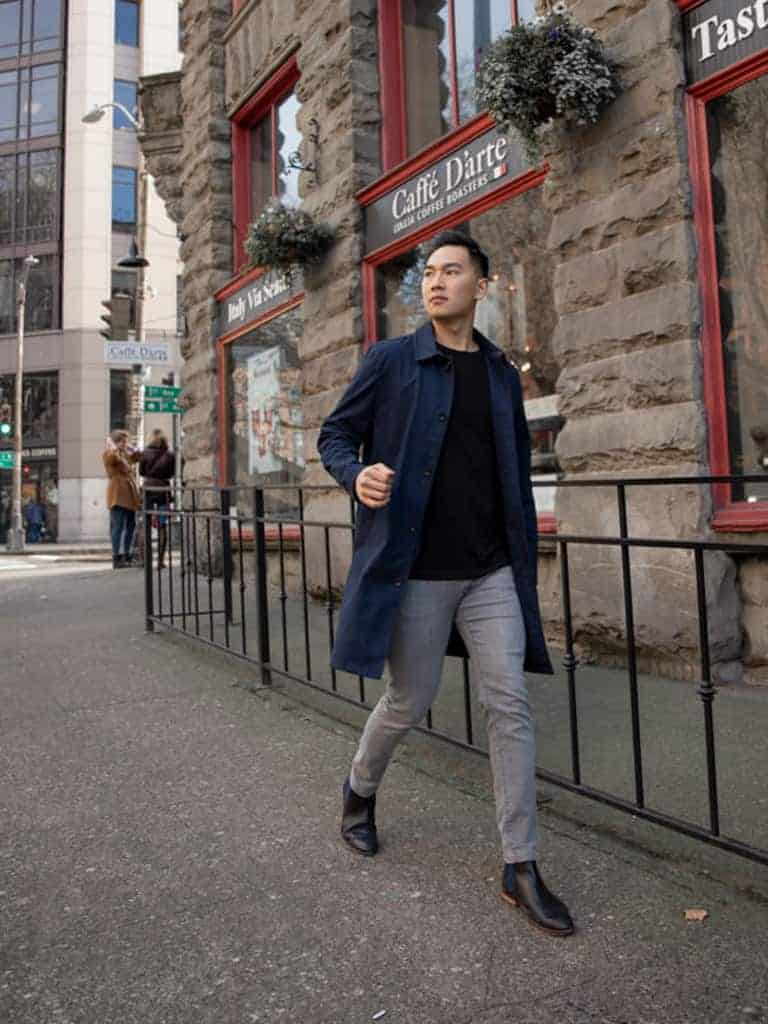 Men's fall fashion
During the fall, it's essential to learn how to layer well. Layering is the key because it's how you'll stay warm and look great at the same time.
Related: How to match clothes
When you're layering your clothes, always begin with a thin base layer and end with a thicker coat or jacket. Going from thin to thick will keep you warm and feel the most comfortable.
You'll also be able to take off the heaviest layer first if the temperature increases or you go indoors.
Colors to wear during the fall
The change in season also means a change in the color of your clothes. Darker colors look great for fall and winter.
Related: The best winter jackets and coats
However, this doesn't mean you should wear black all of the time.
Black, brown, navy, olive, burnt orange, mustard yellow, burgundy, and grey, are all great colors to wear in the fall.
Darker tones and earthy colors look the best during the fall.
Best shirt styles
Put away the short sleeves and bring out the long sleeves. From crewneck to button-down shirts, the shirts you need for the fall are as follows:
Brushed shirt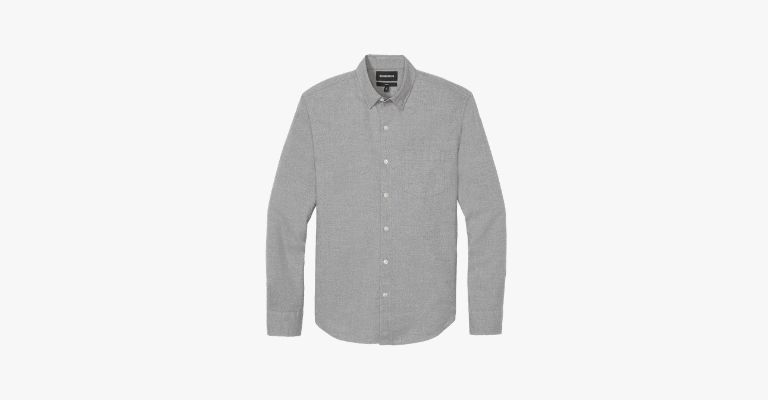 A brushed shirt is a men's fall style essential because it's heavier than a cotton shirt. Brushed shirts are found in solid colors and patterns, which means they're easy to find.
Henley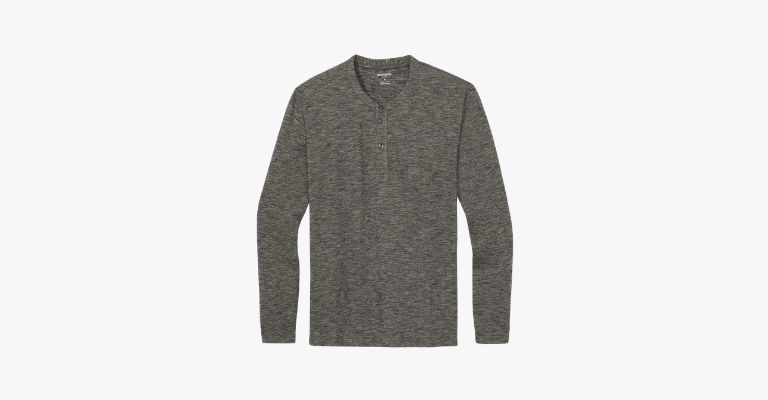 The Henley shirt is a step up from the simple t-shirt when it comes to formality and the attraction factor. It's a shirt that looks great with many different outfits and its v-neck shape adds masculinity.
Buy the Jersey Long Sleeve Henley from Bonobos (opens in a new tab).
Long sleeve t-shirt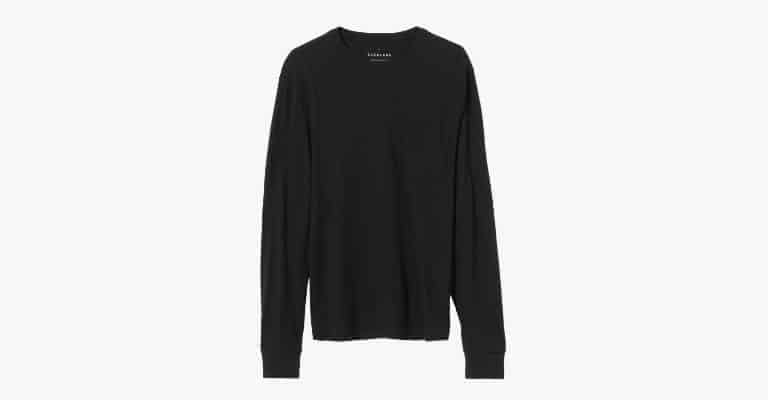 The long sleeve t-shirt is more casual than the henley. However, it's important to wear a mid to heavyweight long-sleeve t-shirt during colder temperatures.
You can wear the long sleeve tee as a base layer with a coat or jacket on top.
Buy The Organic Cotton Long-Sleeve Pocket Tee from Everlane (opens in a new tab).
Crewneck sweater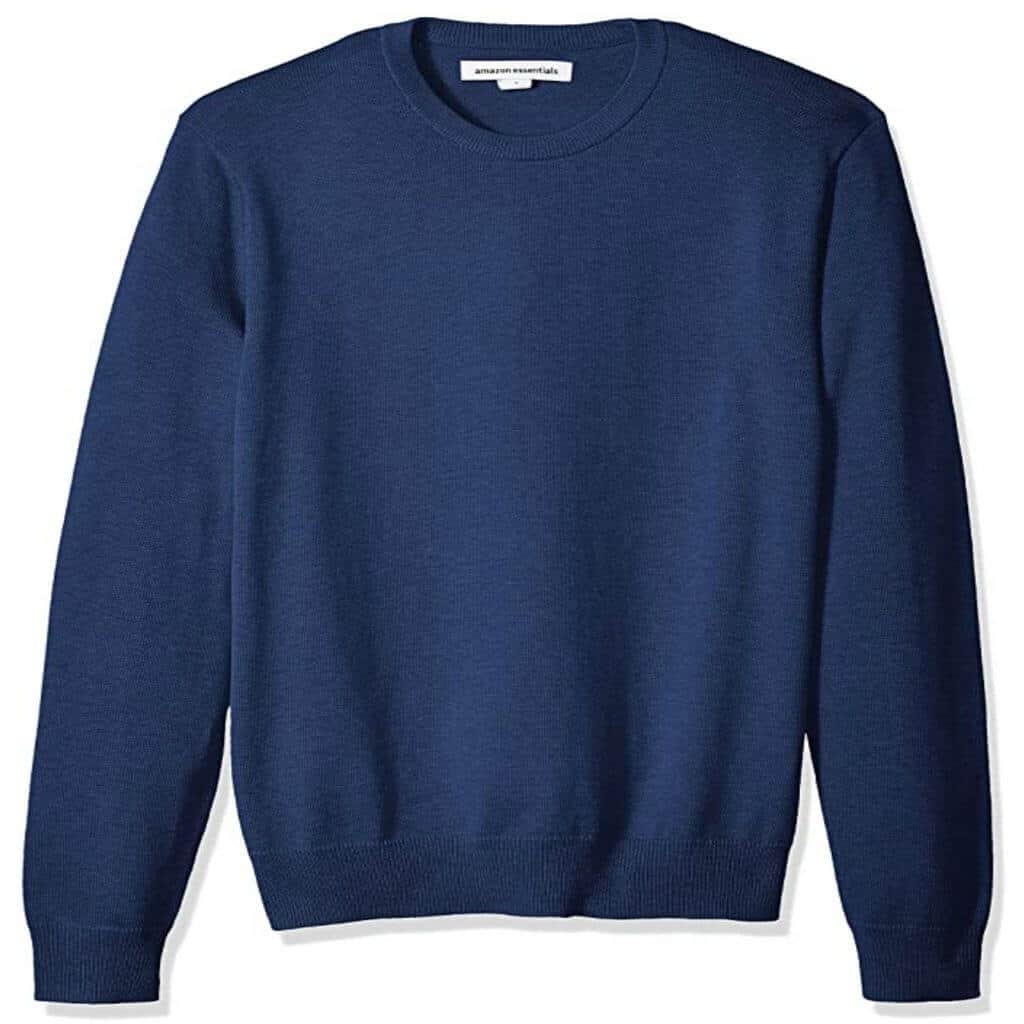 Sweaters offer a simple look while staying warm – making this a key part of your Fall style essentials.
Some sweaters, such as the v-neck sweater, are worn with a button-up underneath. Others are worn with an undershirt or with no shirt.
Buy the Crewneck Sweater from Amazon (opens in a new tab).
Turtleneck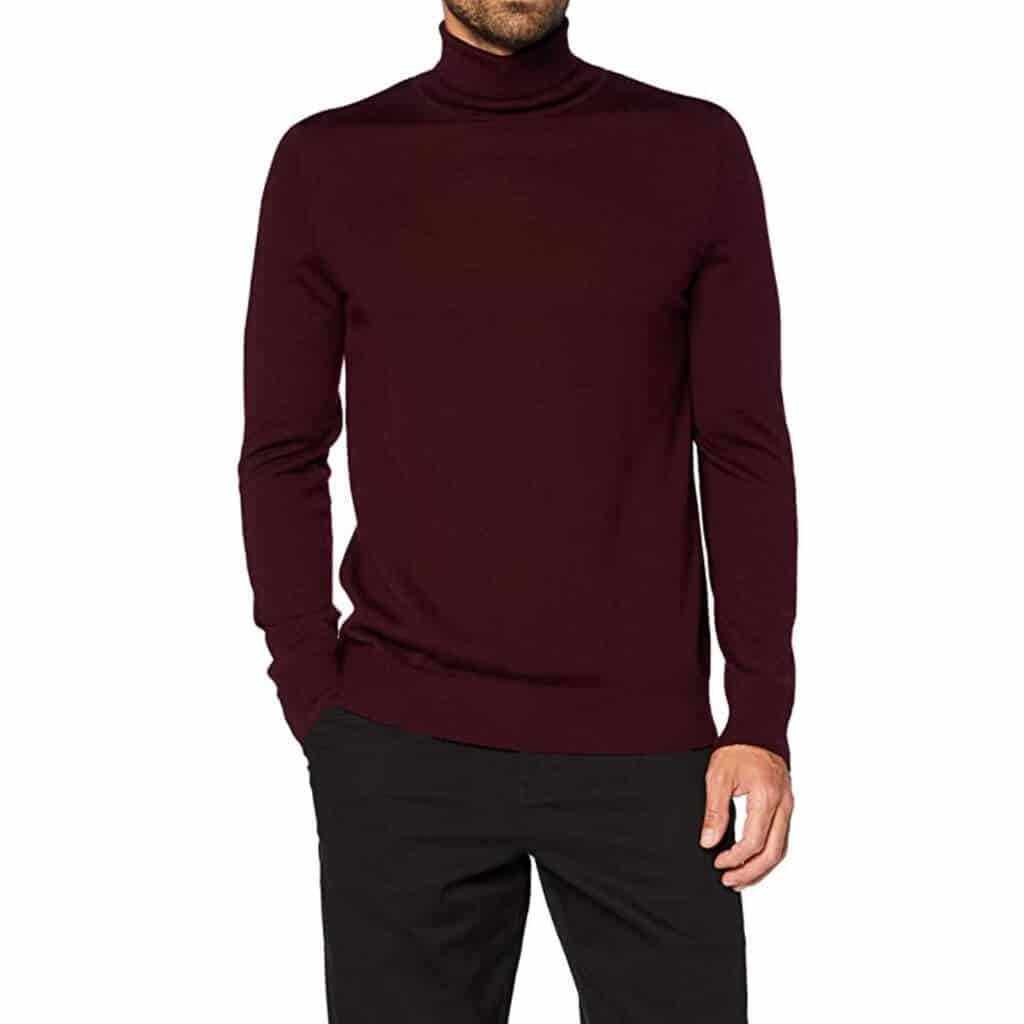 The turtleneck sweater looks fashionable but it's also functional. This type of sweater covers your neck which will protect you from cold winds and keep you warm.
Turtlenecks look great under a jacket and to dress it up, you can wear a sport coat or overcoat on top of a turtleneck.
Buy the Merino Wool Turtleneck Sweater from Amazon (opens in a new tab).
Best pants
Earthy tones and darker colors look the best during the fall, the following are the pants you need to be stylish and warm.
Chinos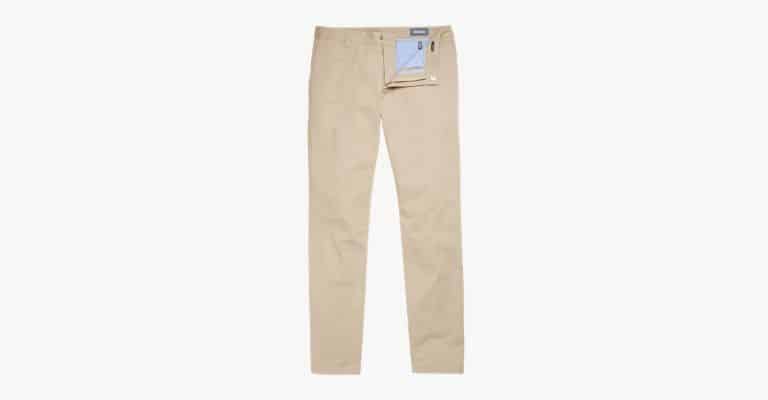 Chinos are a great pair of lightweight pants that come in many colors. The dark-colored chinos are perfect for fall and can be worn with a sweater or overcoat.
Buy the Stretch Washed Chinos from Bonobos (opens in a new tab).
Corduroy pants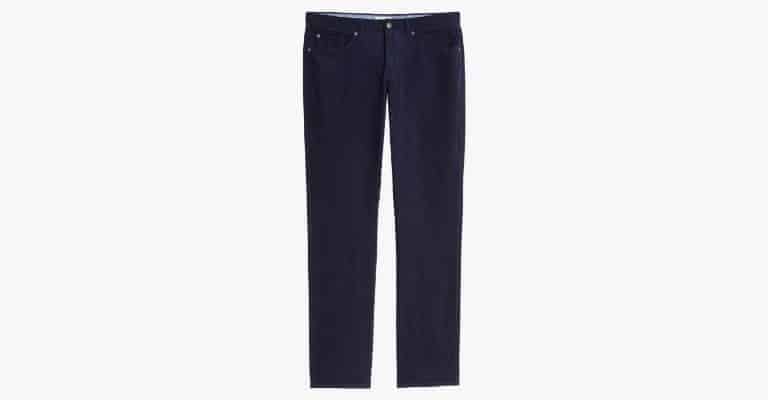 Corduroy pants are warm and comfortable. The ridges in these pants also add texture to your outfit, which makes your outfit look more interesting.
Dark jeans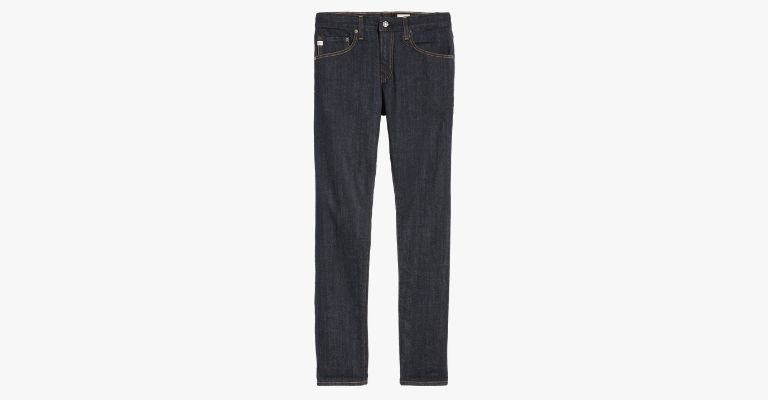 You probably have a couple of jeans in your closet but make sure you have well-fitting dark jeans.
Buy the AG Tellis Jean from Nordstrom (opens in a new tab).
Wool trousers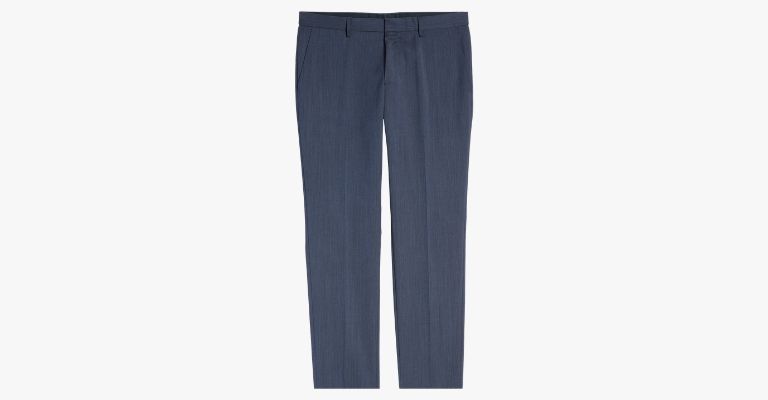 When you hear wool, you might automatically think hot and itchy. However, that's not the case. Wool trousers are great because they're warm, comfortable and will last longer than cotton pants.
Buy the Boss Wool Dress Pants from Nordstrom (opens in a new tab).
Fall outerwear
Jackets and coats are essential during the fall. From lightweight to heavyweight outerwear, the following are the best jackets and coats for men's fall fashion.
Chore jacket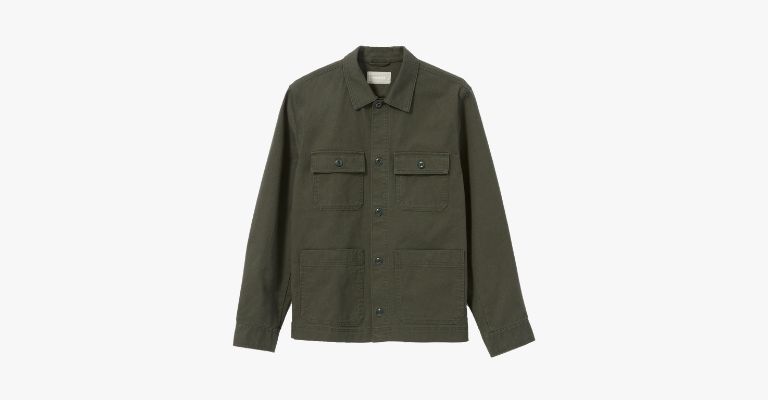 The chore jacket is well-known for its patch pockets. They aren't just for looks, the patch pockets are large enough to fit a wallet, small notebook, or large phone.
You can wear a chore jacket for many occasions. It looks great when paired with jeans or chinos.
Buy The Chore Shirt Jacket from Everlane (opens in a new tab).
Denim jacket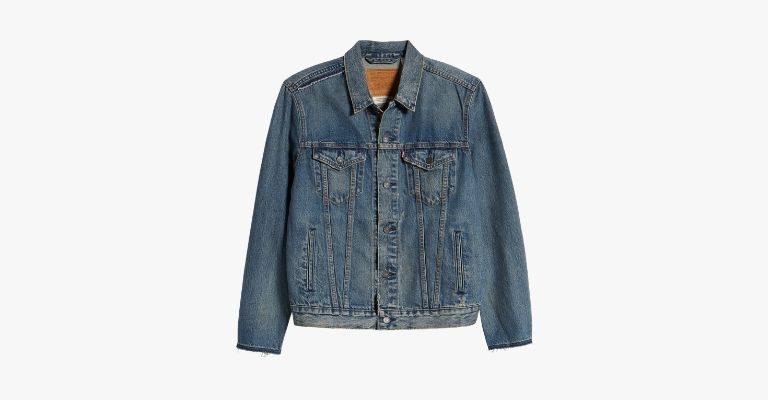 When it's not too cold outside, the denim jacket is a great top layer to wear. The denim jacket is a casual jacket so it's great for everyday wear.
Buy the Trucker Jacket from Levi's (opens in a new tab).
Overcoat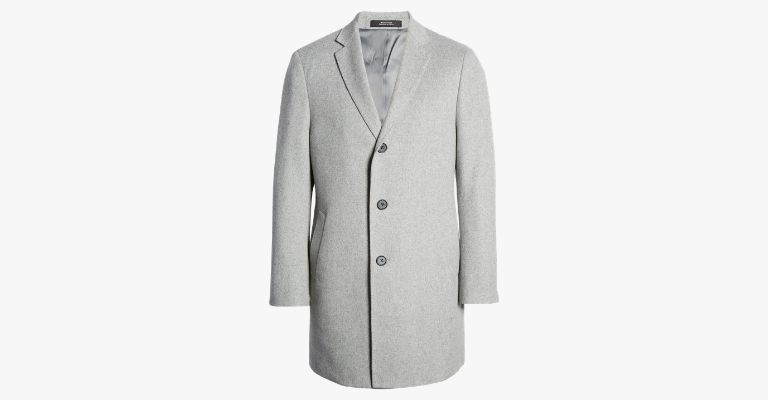 The overcoat is a must-have coat for Fall style. You can wear it over a suit, a sweater or a tee shirt. This depends on the weather and how dressed up you want to be.
This type of coat gives you a more sophisticated look, which can also help people who are younger and want to be taken more seriously.
Buy the John W. Nordstrom Overcoat from Nordstrom (opens in a new tab).
Sport Coat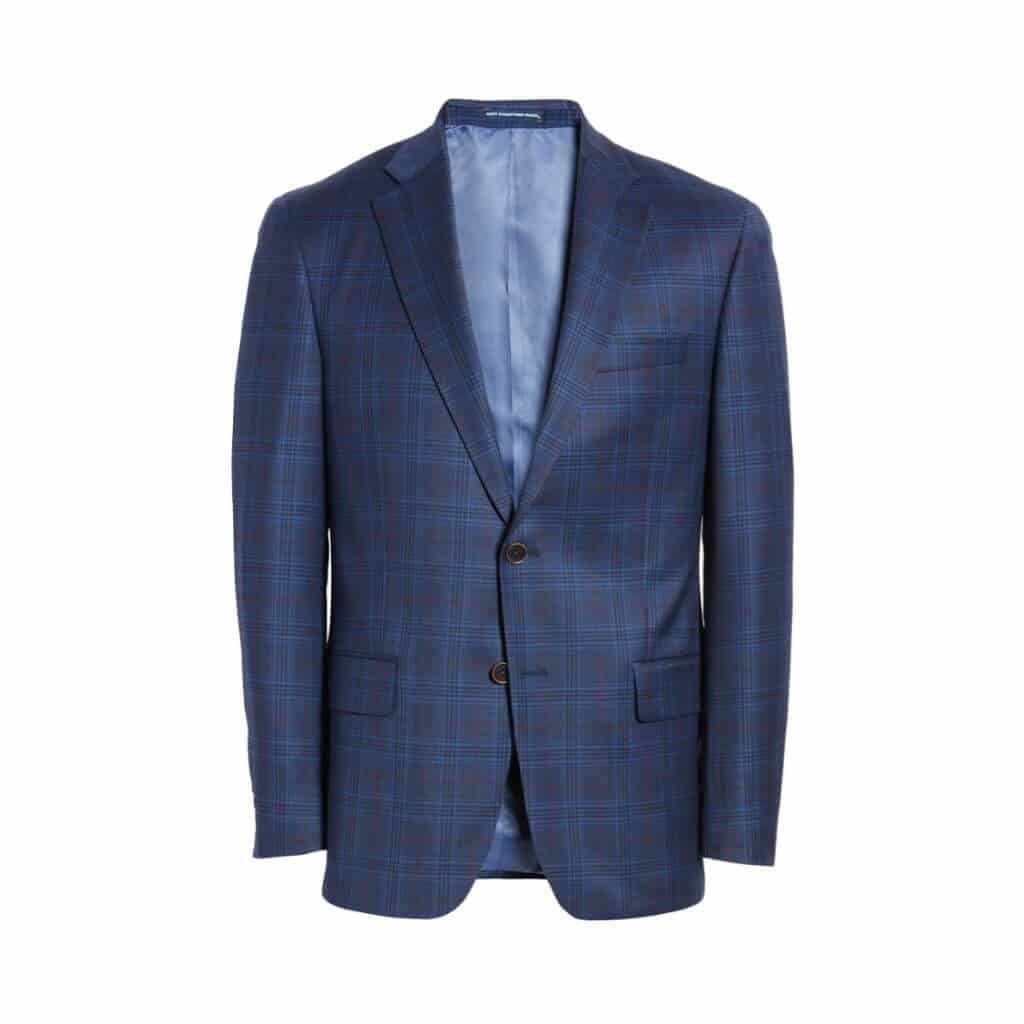 Sport coats are a classy way to layer. You can wear it with chinos or jeans, and layer it under an overcoat. It'll add warmth while making you look elegant.
Buy the Hart Schaffner Marx Sport Coat from Nordstrom (opens in a new tab).
Fall footwear
Boots dominate when it comes to fall footwear. Although boots are great for the change of season, there are other shoes that look great during the fall.
Chelsea boots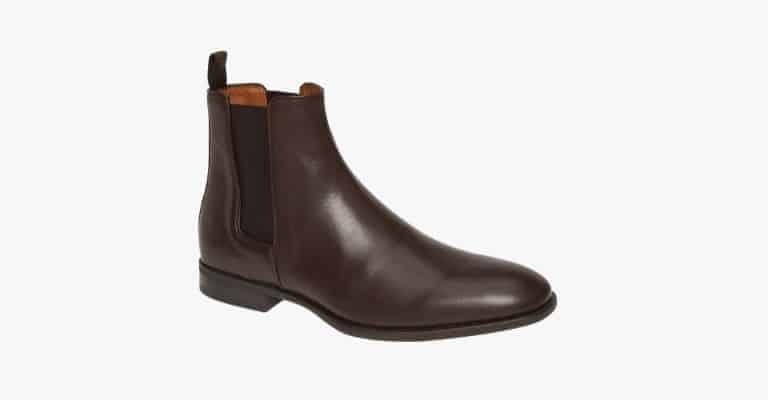 Chelsea boots are sleek and timeless. They can be dressed up and down, which means they're versatile. You'll find Chelsea boots in different colors and materials, such as suede or leather.
Buy the Aquatalia Chelsea Boot from Nordstrom (opens in a new tab).
Chukka boots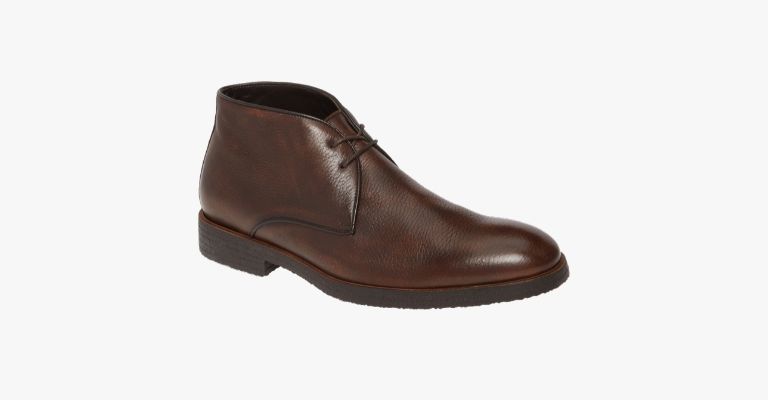 Chukka boots are classic ankle-high boots that look amazing in the fall. They're distinct by their two or three eyelets (small holes for the laces) along with thin laces.
Lace-up boots
The lace-up boot is traditional and timeless. They're comfortable boots that immediately enhance your outfit.
Lace-up boots typically go up to the ankles and have a snug fit. When it comes to colors, brown and black look best and are also the most versatile.
Buy the XC Flex Cody Wingtip Boot from Johnston & Murphy (opens in a new tab).
Sneakers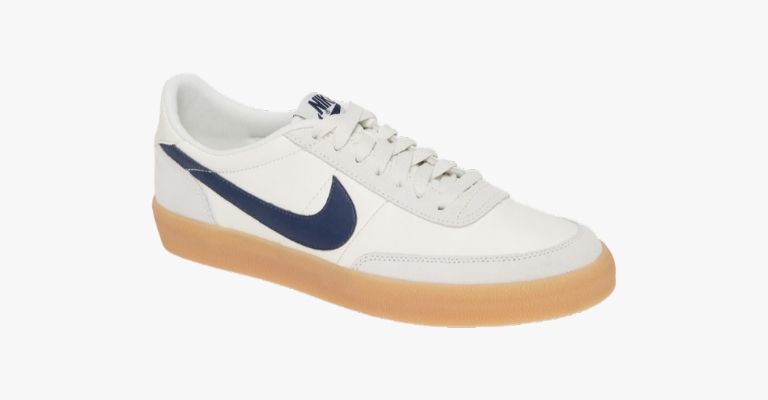 Sneakers are one of the best shoes for men. When you're purchasing sneakers, simple styles in neutral colors are the way to go. A nice pair of sneakers can be worn casually and for smart-casual attire.
Buy the Nike Killshot 2 Sneaker from Nordstrom (opens in a new tab).
Wingtip dress shoes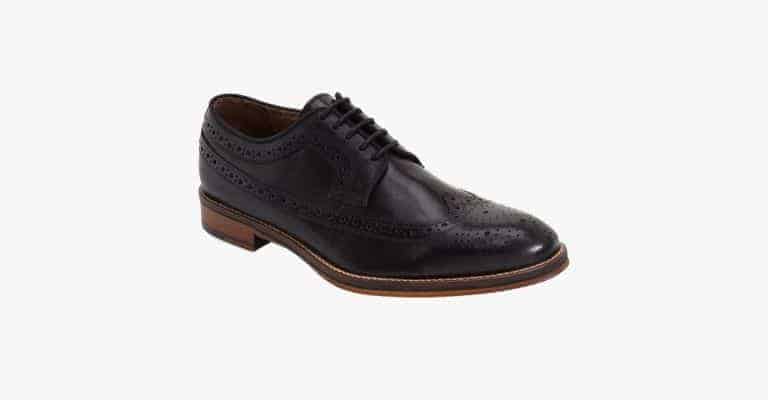 The Wingtip dress shoe is known as a more casual dress shoe due to it's "busy" design. This is perfect for smart-casual and business casual occasions. You can pair these with chinos or a suit without a tie.
Buy the Conard Wingtip from Johnston & Murphy (opens in a new tab).
Best accessories
The following are the best fall accessories to complete your outfits and keep you warm.
Beanie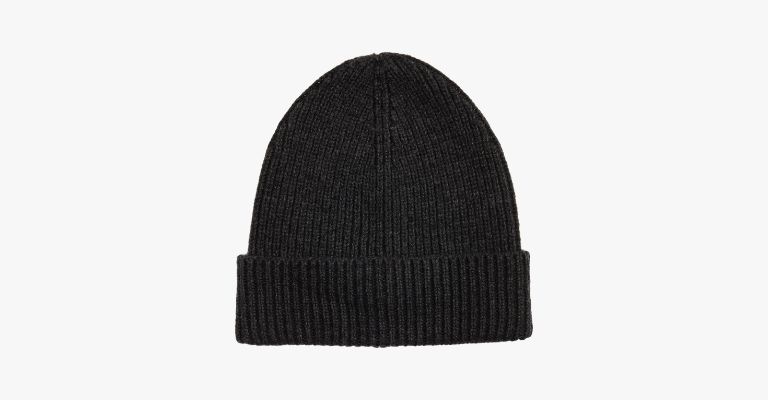 The cold wind blowing on your head isn't a good feeling. By wearing a beanie, you'll be able to keep your head and ears warm.
Choose a neutral color when you're buying a beanie so that you can wear it with different outfits.
Buy the Ugg Ribbed Beanie from Nordstrom (opens in a new tab).
Cap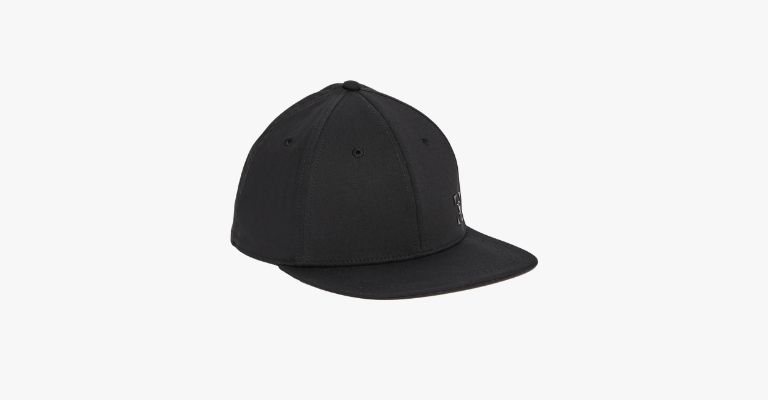 For days that aren't as cold, a cap is the perfect go-to. A cap will keep your head warm but not as much as a beanie would.
To maximize the number of outfits you can wear a cap with, stick with neutral colors and avoid logos.
Buy the On the Fly Ball Cap from Lululemon (opens in a new tab).
Gloves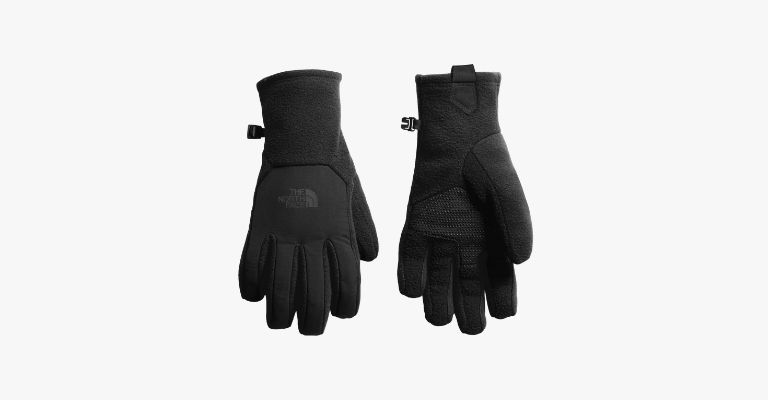 Gloves will keep your hands warm when it's cold. Whether you have wool, polyester, or leather gloves, wearing them will ensure you don't lose feeling in your hands.
Some gloves work with touchscreen phones. It's a great feature to have because you won't have to take off your gloves to use your phone.
Buy The North Face Denali Etip Gloves from Amazon (opens in a new tab).
Scarf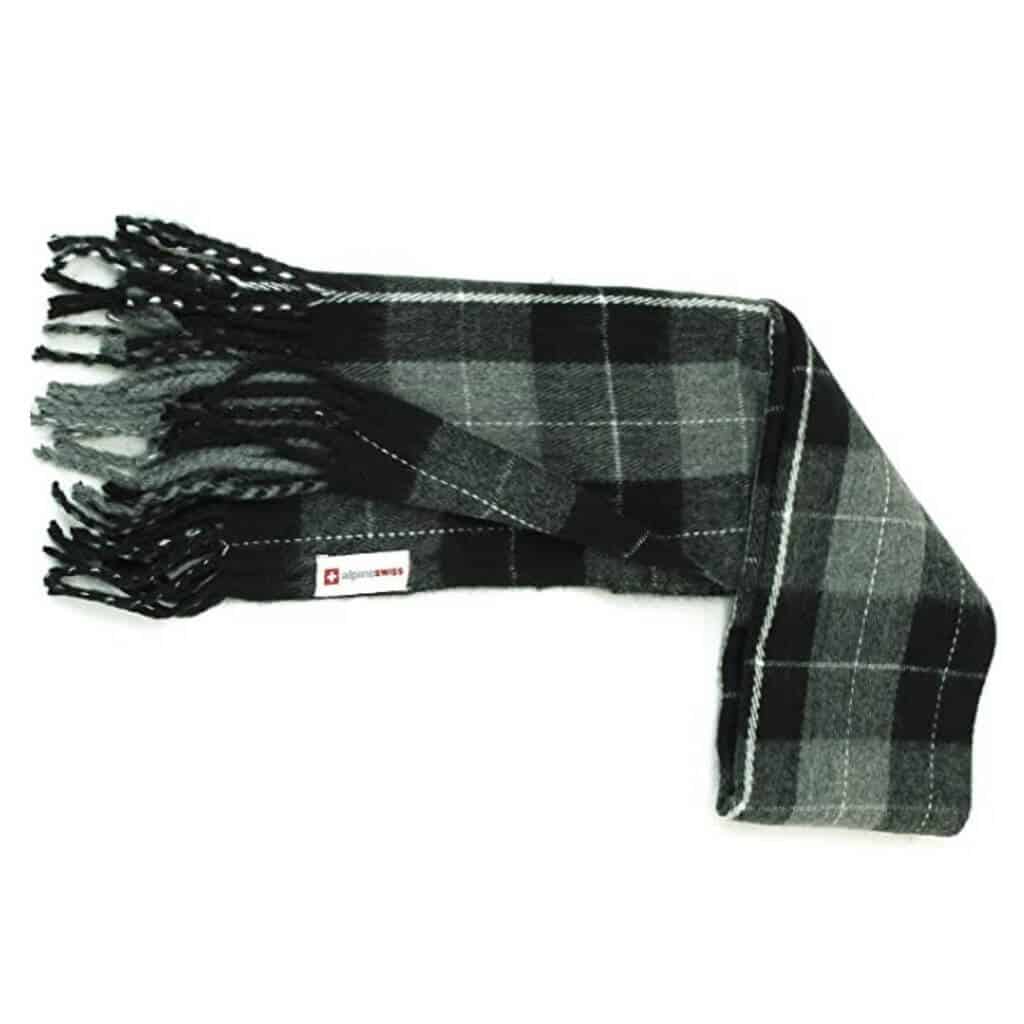 Scarves do a great job at protecting your neck. You can also use them to cover your mouth. When you're out in the cold, covering your mouth ensures you're not breathing in the harsh winter air.
Buy the Alpine Swiss Scarf from Amazon (opens in a new tab).
Wool socks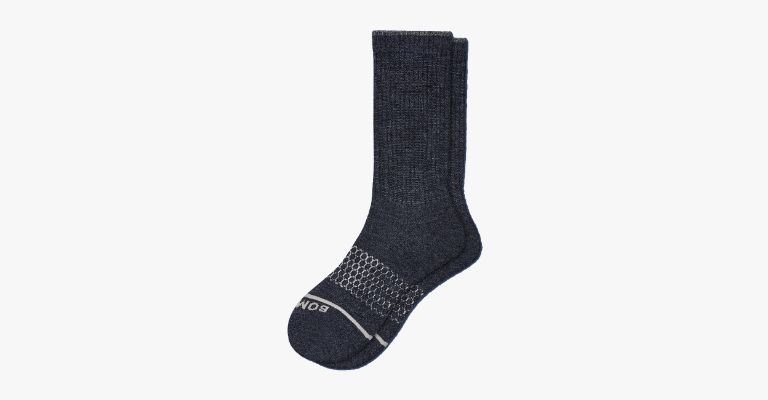 When it's cold out, your feet will be warm in wool socks. Wool is great because it can absorb more moisture than cotton. If they get wet, they won't lose their insulating properties.
Buy Merino Wool Calf Socks from Bombas (opens in a new tab).
Conclusion
As the season shifts from summer to fall, layers and colors are the most important factors in your outfits.
It's the perfect time to start incorporating sweaters, light jackets, and overcoats. Also, be mindful of the color you're wearing. Neutral, dark, and earthy colors look the best.
Featured photo by David Em/Next Level Gents.
About David Em
Founder
David Em is the founder of Next Level Gents, the ultimate destination for tips and advice about style, grooming, fitness, and success.